I'm excited to announce that Outfits in Real Life is back after a long hiatus because I had a baby, followed immediately by the world being on fire and all that came with that.
For everyone new, Outfits in Real Life was a series I started to share my own looks using the items I recommend here on The Well Dressed Life.
What makes the concept different from what you see other fashion bloggers share is that the picture is entirely unfiltered. So zero photoshop and no airbrushing.
Most influencers set up photoshoots and style pictures like they are in a magazine. The results are gorgeous and totally unrealistic.
My photos, as you see, are very obviously not staged and happening in real time.
This is important to note, because I'm not working with hair and make up, no one is steaming my clothes. I'm getting dressed in the midst of chaos like everyone else, to reinforce the point that you can pull together classic and chic outfits with a little guidance from The Well Dressed Life. 😉
So let's kick off this series, which will pop up once a week, with a conversation about white jeans in the fall.
And as always, crazy comments won't be published. 🙂
Outfits in Real Life: White Jeans in the Fall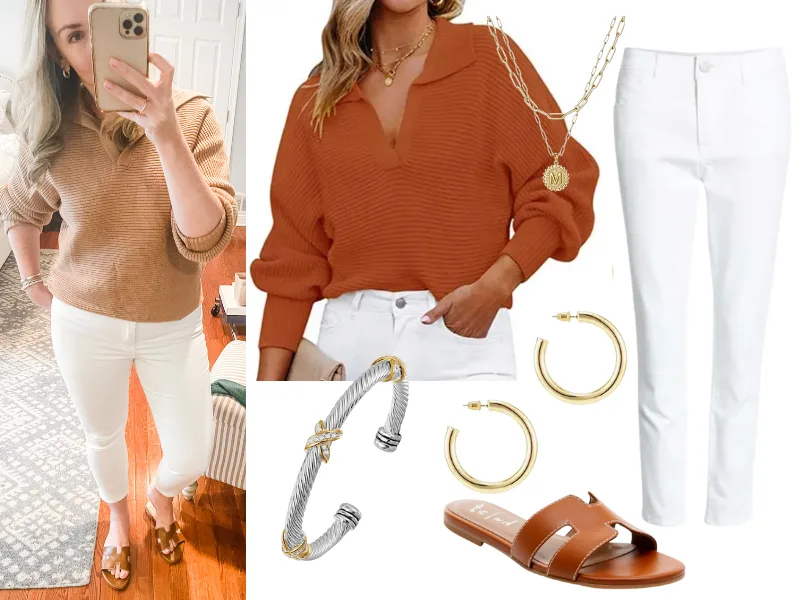 Ribbed Knit Sweater, $36 | Layered Initial Necklace, $15 | White Jeans, $41 | Leather Sandals, $155 | Gold Hoops, $14 | Cross Cable Bracelet, $19
If you still believe you can't wear white after Labor Day, I'm not here to change your mind.
But a quick Google search will show you thousands of chic and classic outfits featuring white jeans, so this isn't a new concept.
I like wearing white jeans in the Fall, even more than I like them in the Spring and Summer.
There is something so fresh and sophisticated about it this time of year.
I wore this on Sunday night, after our first brutally long weekend with multiple sports commitments. We are back to early crew practices, two-day softball tournaments and not enough adults to get kids places.
My husband and I had promised each other a date, since we've been ships passing in the night lately. But as the day ended, the wheels were starting to fly off the bus.
Everyone was tired and cranky, the girls were sore and sunburned, the baby (the baby is 3 but I will always call her the baby) needed a bath, and the house was not even remotely ready for the week.
This was one of those moments where the age gap between our kids worked in our favor. Our older girls happily took over Vivi duty, bathed her, put her to bed, and ordered themselves some dinner.
I know, I'm incredibly lucky.
I did my best to ignore the overflowing laundry, and we got to have dinner on the golf club patio. It was just what we needed, a glass of wine, a meal I didn't make, and some quiet grown-up time.
The best part was that I didn't feel frazzled running out the door. Having what I needed on hand made getting dressed painless.
The Outfit
For reference, I am 5'10 and wear anywhere between an 8 – 12 depending on the brand.
The white jeans are from Wit & Wisdom. Yes, they are skinny jeans. No, I don't care if they are "out of style." This pair is crisp white. I think it works in September, while it's still warm out.
I'm wearing an 8, they have a lot of stretch.
I'll swap them for this pair of slim straight jeans from Madewell in the next few weeks. These are a warmer white, called "tile white" and will work better with ankle boots as the season cools.
I styled the jeans with this Reader Favorite polo-style sweater from Amazon that we featured last week. I'm wearing the color khaki, but there are several wonderful options to choose from. I'm wearing a large – generally, I always size up on Amazon.
It's roomy, soft, and comfortable—excellent quality for the price.
Then, I wore these H Sandals from French Sole on Tuckernuck because it was still warm out. They are one of my favorite purchases from this summer.
You could also wear a ballet flat, I was considering this pair from Rothy's.
For accessories, I threw on some of our favorite Amazon buys, these simple and comfortable gold hoops, the layered initial necklace also featured last week and this cuff bangle from our David Yurman dupe feature.
I was dressed and ready in under 10 minutes! 🙂
Register Today!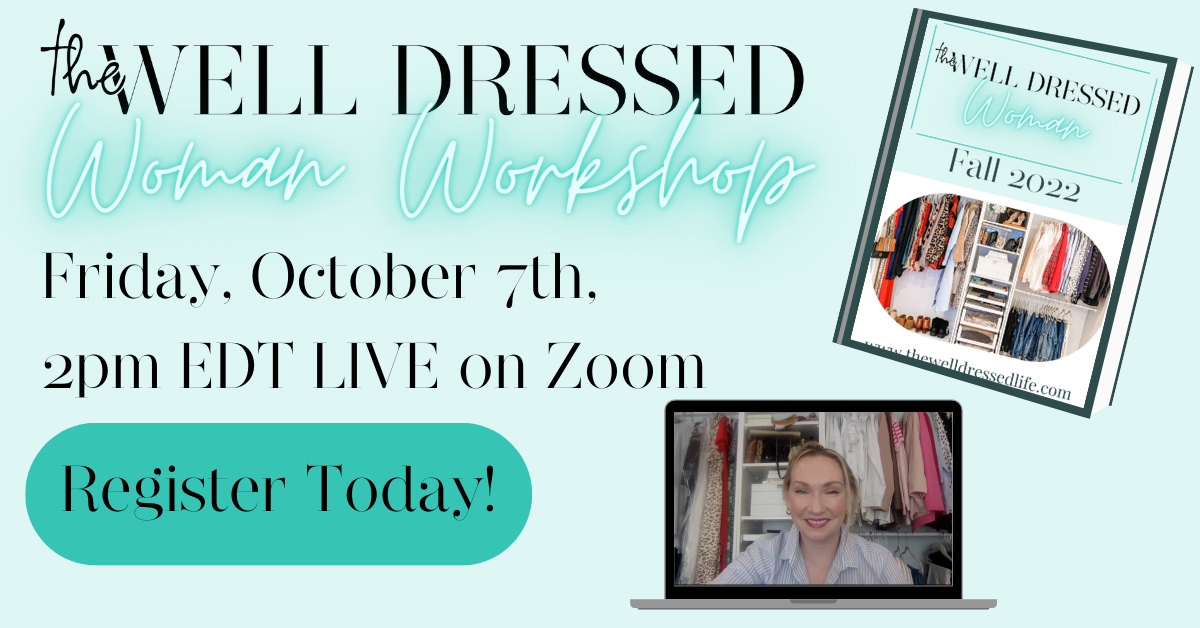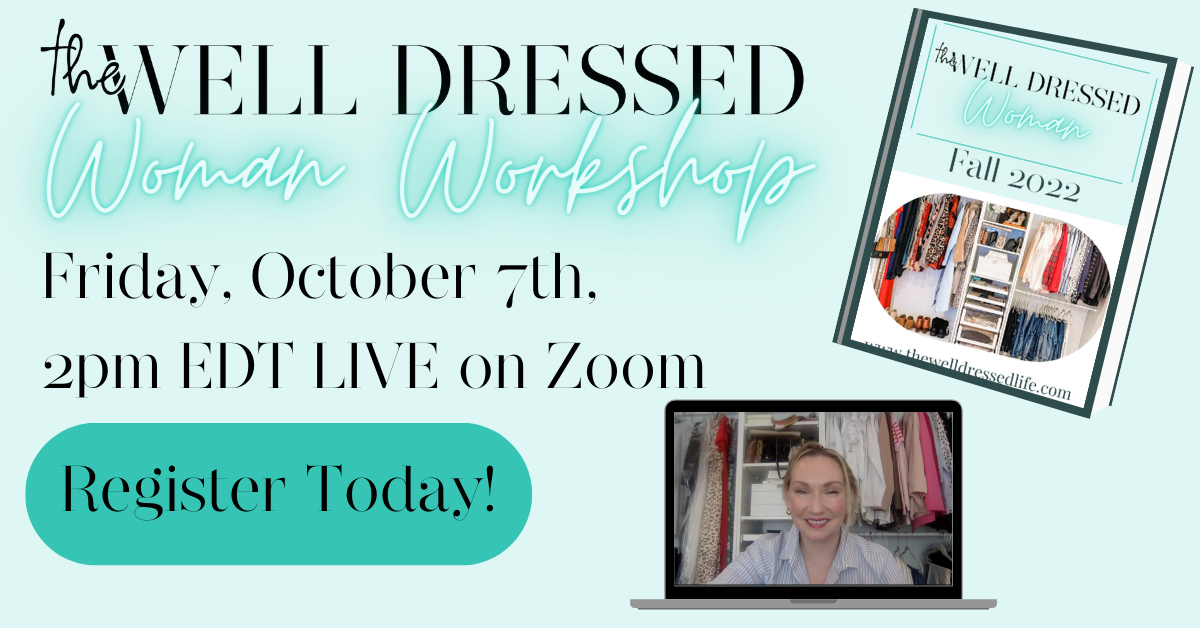 52 in 2022!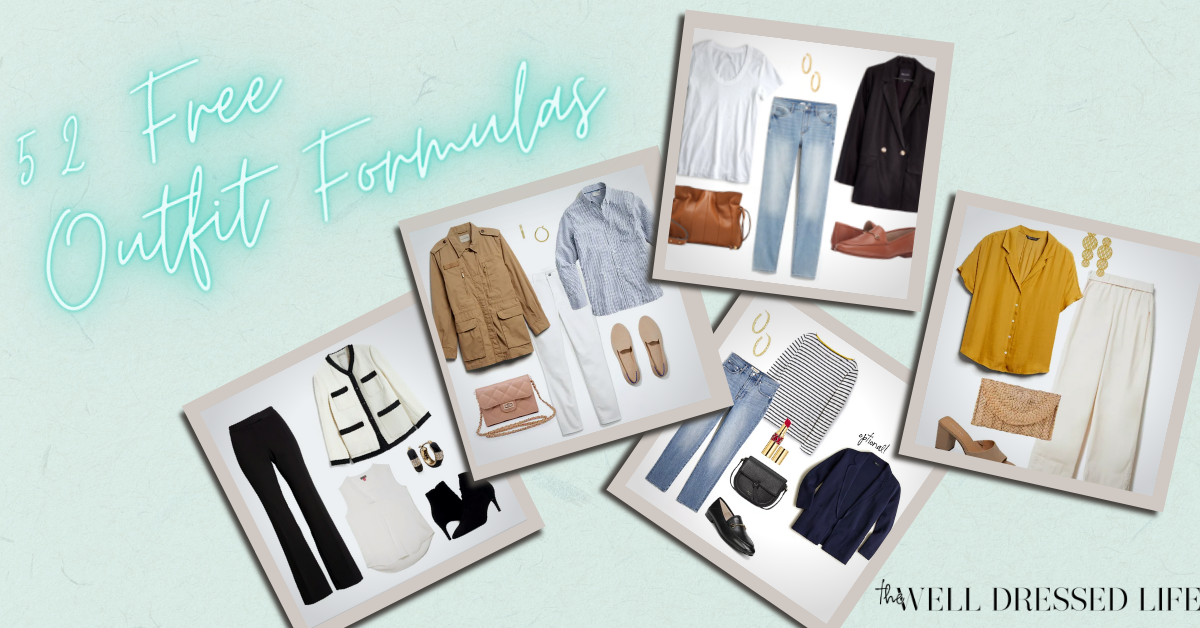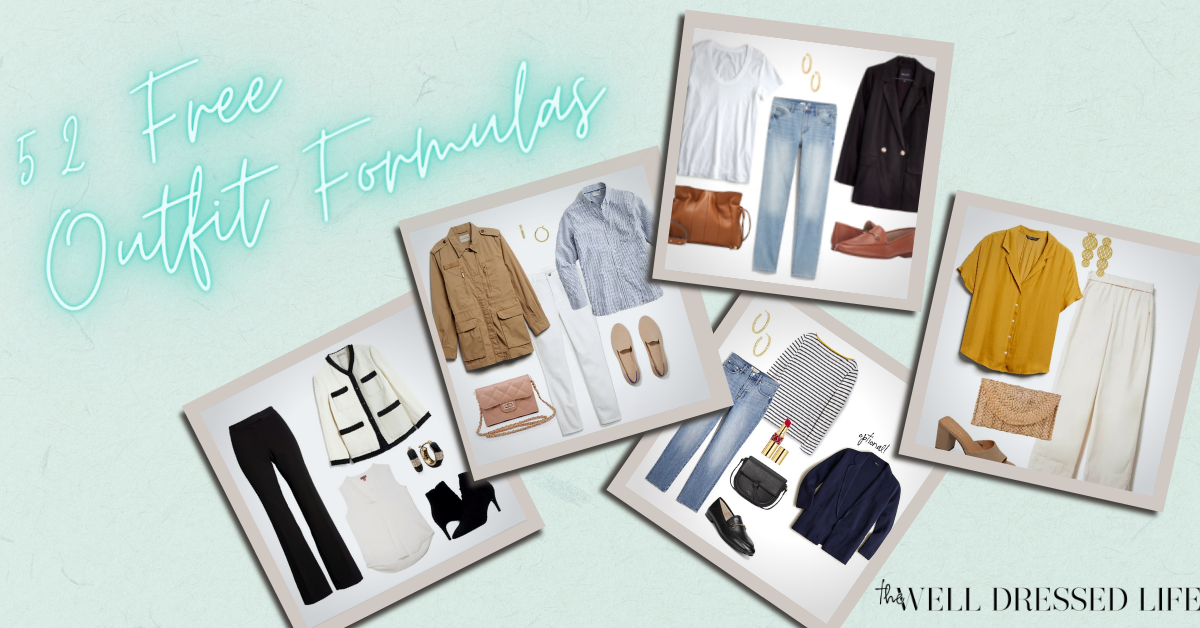 Follow Us on Instagram!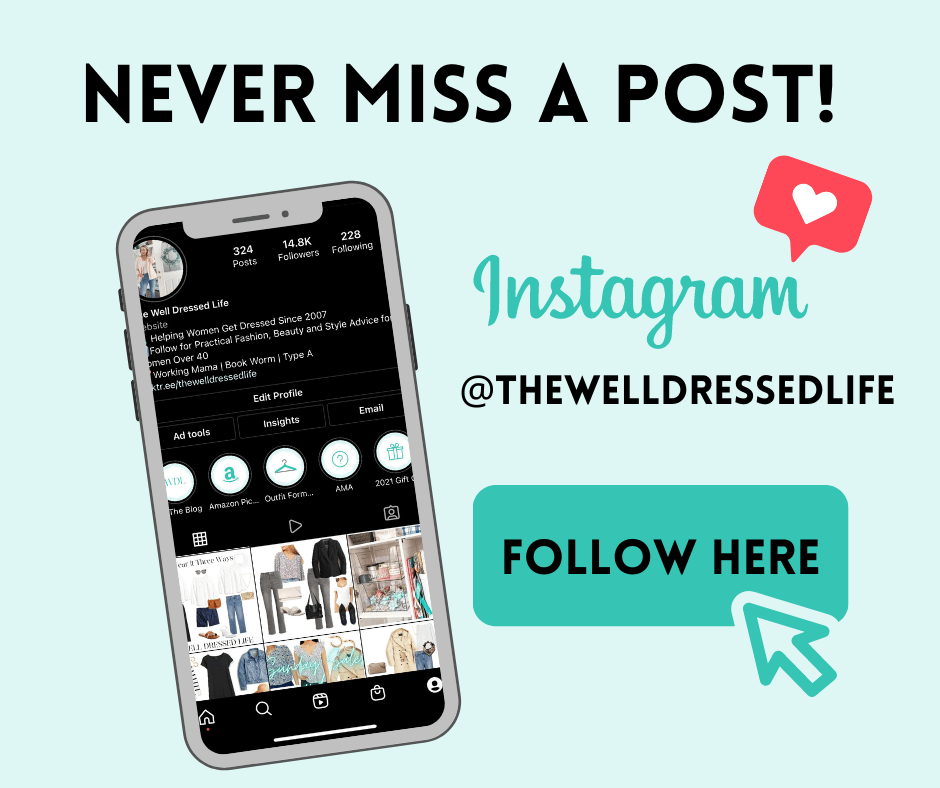 Our Style Content is Inspired by Our Readers
Our readership inspires all of our posts and is not sponsored or paid for by brands or retailers.
Recommendations are based on my experience as a personal stylist and wardrobe consultant for over a decade. I worked with busy, down-to-earth women who wanted to look chic and feel confident but were often confused by so much of retail.
Some links are affiliate links, which means if you purchase via our site, we receive a small commission.

If you enjoy our content and would like to help us grow, please follow on Instagram and join our Private Facebook Group to access more advice and exclusive in-depth conversations with other like-minded women.
Learn about our mission to help women look and feel their very best, every day, here.
Sign Up for Daily Content and Receive Our Free Classic Wardrobe Checklist