This summer is going to be different, depending on where you live in the US and around the globe. For me, after four extremely long months of some of the strictest stay at home orders, I'm grateful that my state is starting to reopen.
There is still not much to do.
But this experience has certainly made me appreciate the small luxuries we have more than ever before. The kids can play sports, the pool is open, and the weather has been so beautiful I'd want to eat outside regardless.
Aside from a few drives to the beach, we're staying close to home and supporting our local economy as much as possible.
Getting dressed also looks different. Many of us are going to be working from home for the rest of the year, so we likely don't need a new pair of heels or dress shoes.
So for today's roundup of must-have summer shoes, I focused on versatile pairs you can pick up and wear now to dress up small moments, and summers to come, when things get back to normal.
5 Must Have Shoes for Summer 2020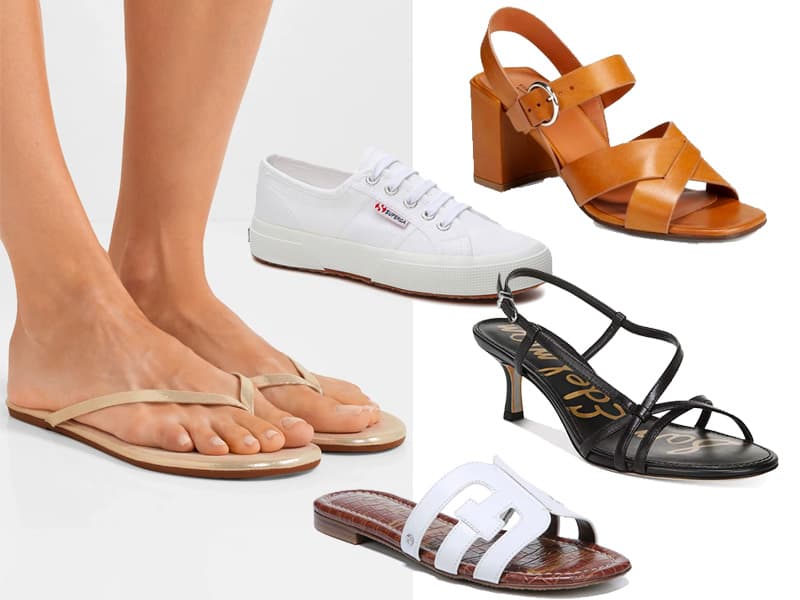 I have all of these and can say with confidence that they have made getting dressed so easy. Think of this like a summer capsule collection. If you asked me what shoes you need so you can always put an outfit together, these would be it.
Block Heel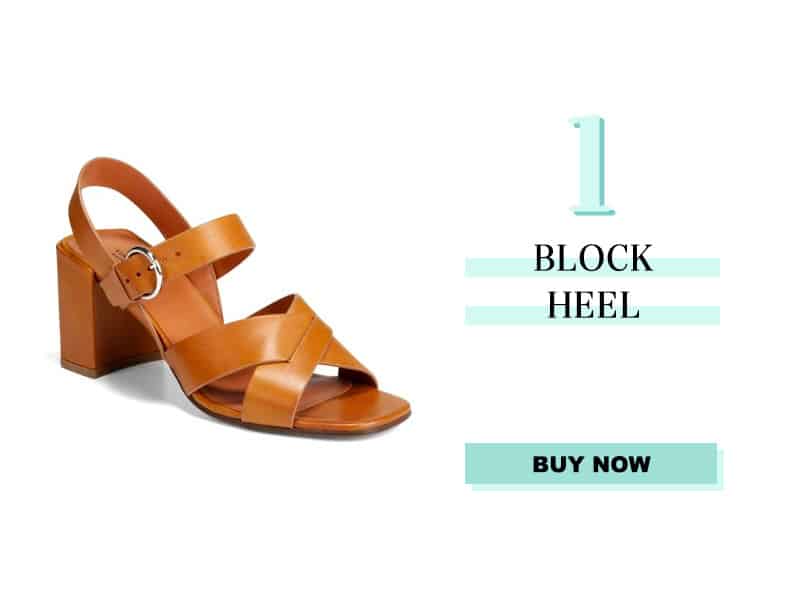 I paid full price for these, $275.00, a few summers ago. They are, by far, my most favorite pair of summer shoes. Right now they are on sale for under $100 at Nordstrom Rack. If you have the need and budget, scoop these up. Every time I slip into them, I'm so happy I have them. They are extremely comfortable and work with just about everything. The only thing I don't wear them with is shorts, because I'm tall enough as it is. Other than that, they go with everything and if we're traveling somewhere, they are the first shoe I pack.
Available in limited sizes, in black, mink and tan.
Flat Sandals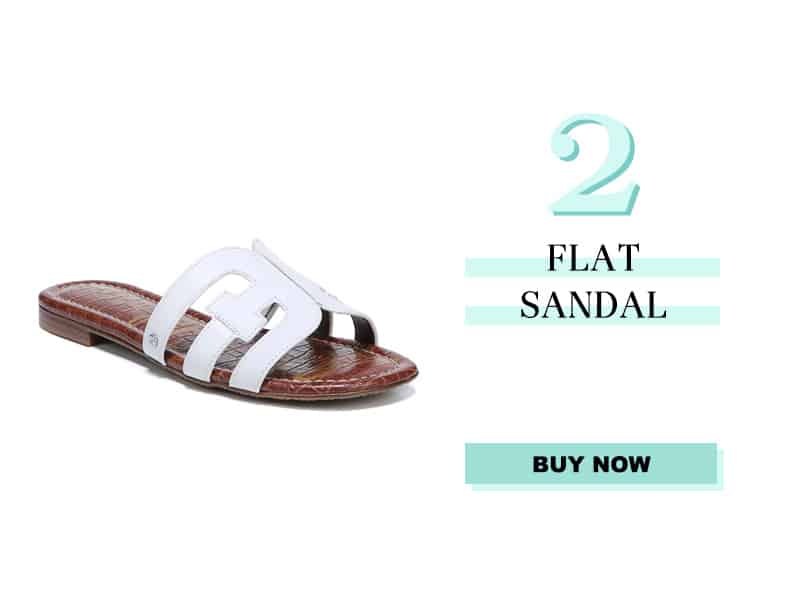 Flat Sandal, $100:
A simple flat sandal is a great choice for everyday. They work with shorts, dresses, even summer jeans. Many of you already of this option by Sam Edelman, as they have been featured on the blog for the last few weeks. Sam Edelman just makes a solid, well priced, modern shoe.
Available in almond, jute, black, white, and saddle.
Strappy Sandal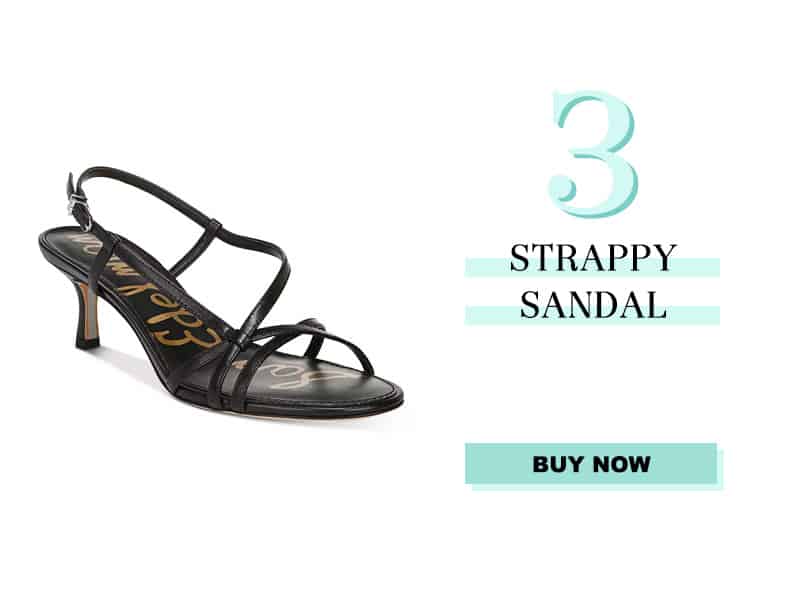 Strappy Sandal, $110
With so many breezy dresses trending, you need something equally lightweight to maintain balance. Look for a strappy sandal with a heel you can manage. These days, this 2.25″ heel (another Sam Edelman find) is about as high as I can handle. It's slightly higher than a traditional kitten heel. Pair it with dresses or flowy pants for a dressed-up-but-still-casual look.
"Better"Flip Flops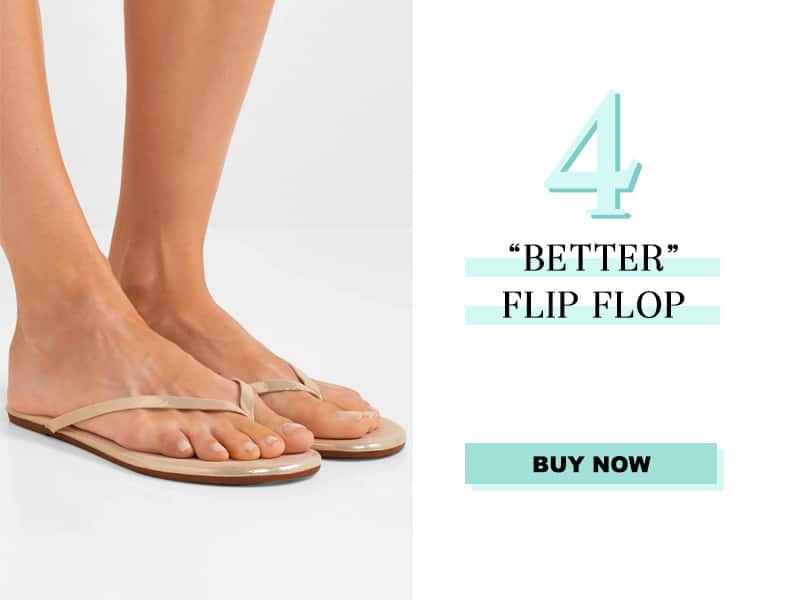 "Better" Flip Flop, $55:
At my core I am a beach girl. I love the casualness and ease of every part of beach life. The truth is you can wear whatever kind of flip flop you want and it will make no difference. I do, however, love these TKEES. They are made of a gorgeous leather, with a rubber sole and are so comfortable. They feel like a grown up flops. You can certainly were these to the pool, but I save them for sun dresses and shorts while walking around our favorite beach town.
Summer Sneakers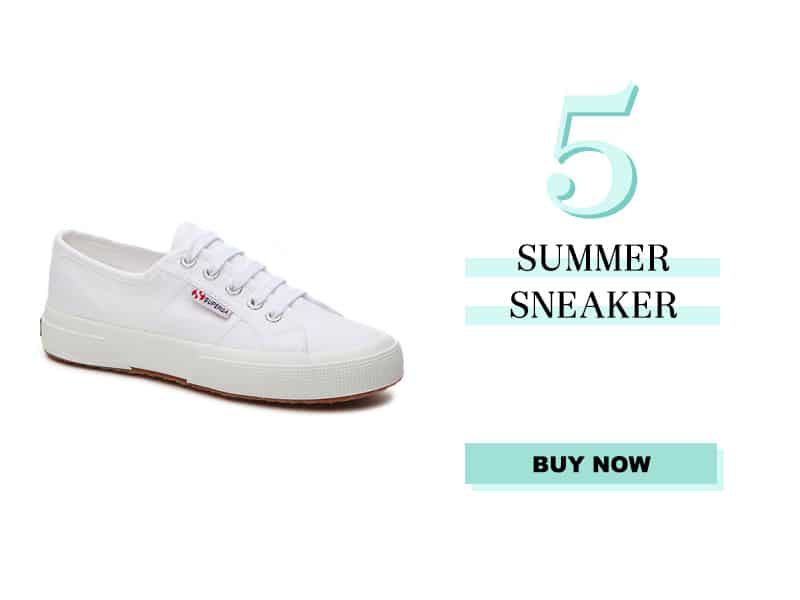 Summer Sneaker, $68
The fact that it is now acceptable to wear sneakers with anything is a win for all of us. But to pull it off remember you can't just wear any sneaker. Keep your athletic sneakers for your work outs and go with a slim profile, crisp white option, like these by Superga. A favorite of classic style icon, Kate Middleton, they are affordable, well made, and comfortable.
---
Our Content is Inspired by Our Readers
Our readership inspires all of our posts and is not sponsored or paid for by brands or retailers.
Recommendations are based on my experience as a personal stylist and wardrobe consultant for over a decade. I worked with busy, down-to-earth women who wanted to look chic and feel confident but were often confused by so much of retail.
Some links are affiliate links, which means if you purchase via our site, we receive a small commission.
If you enjoy our content and would like to help us grow, please consider following on Instagram and join our Private Facebook Group to access more advice and exclusive in-depth conversations with other like-minded women.
---