When I posted this photo a few weeks back, the biggest question I received was about my boots.
And I'm so happy you asked!
These are The Drop Women's Jane High Heel Pull-On Sock Boot. I bought them last October (so I've had them for a year now) and wore them a lot last fall and winter.
Sock Boots combine the look of an ankle boot with a, well, sock, and made to fit so they hug your ankle.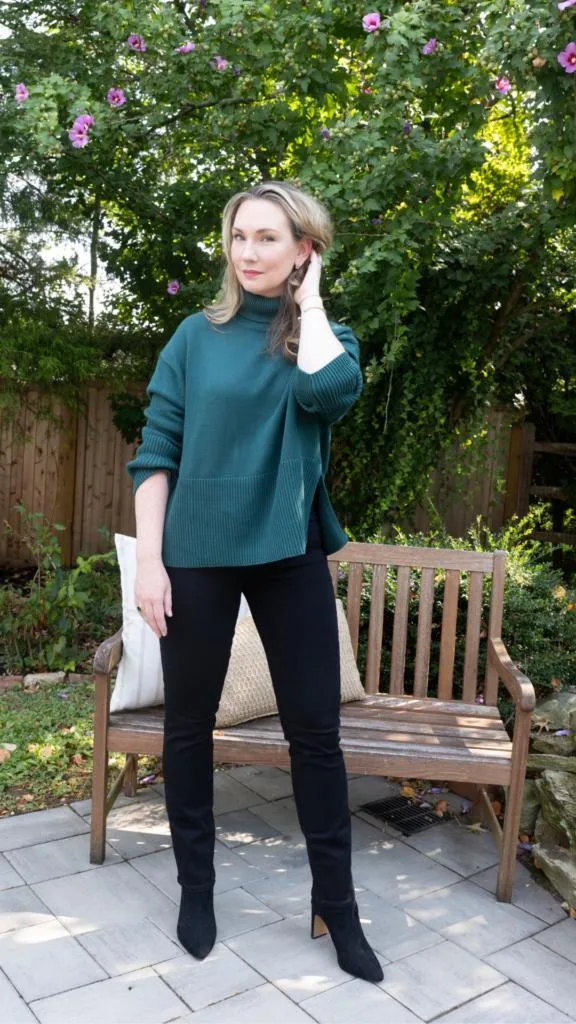 Above, I'm wearing the Gap Factory Straight Leg Jeans ($28), and as you can see, the boots help give my legs a long, uninterrupted line.
I rarely say something is a must-have, but these, for fall and winter, could help you build out your wardrobe, especially if you are picking up boot and straight-leg jeans.
Look for a pair with smooth finish, some look like a knit and won't give you enough versatility.
But these should almost disappear and act like an extension of your pants.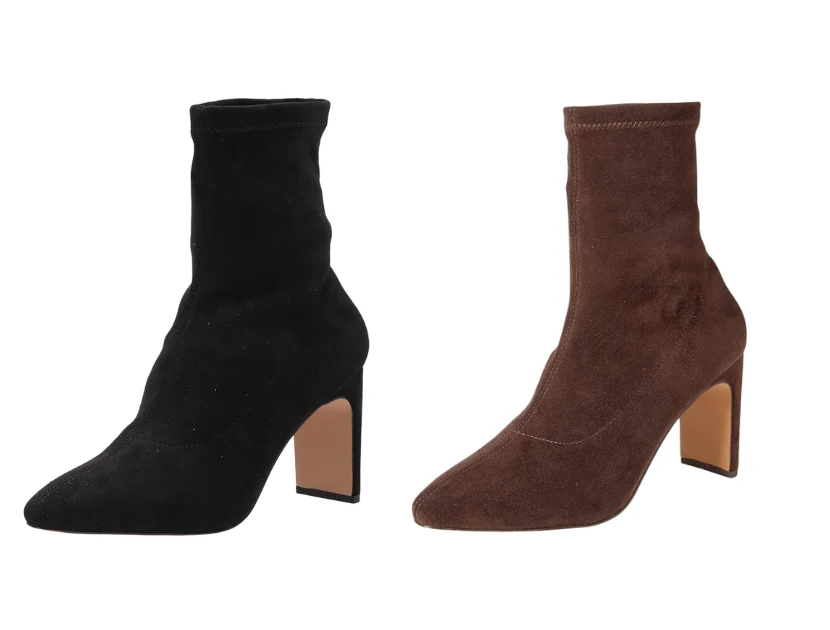 So let's talk about fit and comfort.
They run true to size, with a 3″ heel.
These are dress boots, so they're not going to feel like you're walking on a cloud.
However, I'm surprised by how comfortable they are. I've worn them to several standing-for-a-long-time parties, on hard floors, and come home feeling perfectly fine.
For the price, they are a nice buy. You can spend a LOT more on these if you want, but these are not everyday shoes for me, so spending under $100 feels appropriate.