If you're considering a new pair of white sneakers to add to your wardrobe, we rounded up our six favorites for 2023.
You can wear classic white sneakers with everything, from jeans and shorts, to dresses and skirt.
Last month my daughter went to a party and it was kind of crazy to see her and her friends in dresses that were SO similar to what I wore in the 90s.
There was only one difference.
Where I would have been in heels that killed my feet and barefoot by the end of the night, a lot of the girls wore cute white sneakers.
Each generation gets a little smarter. 🙂
Now I'm not suggesting we start wearing sneakers to weddings, I am, however, 100% down with wearing sneakers just about anywhere else.
Our recommendations below range start at $60 and are all under $200.
And there is something for everyone, whether you want something basic or sporty, need some height or extra support, we've got you covered.
6 Classic White Sneakers for Women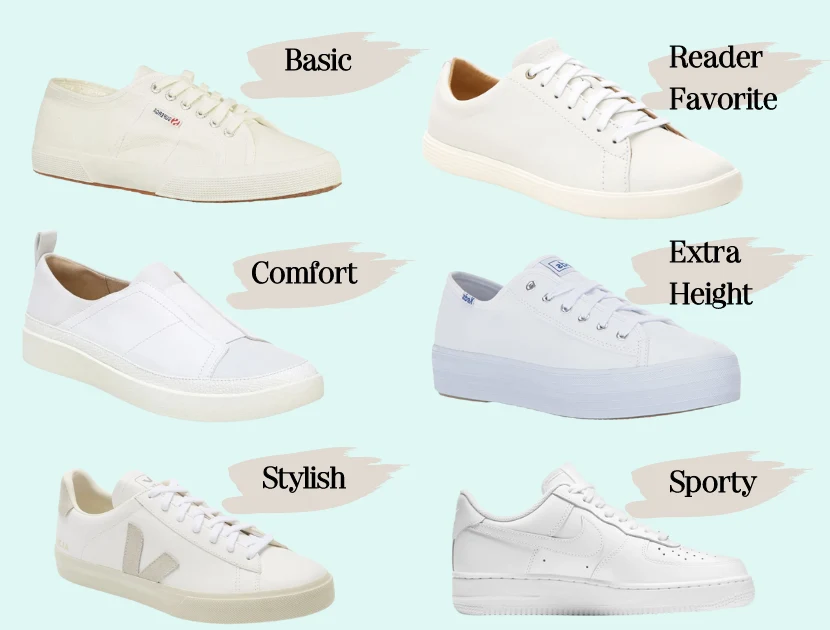 Tips for Wearing White Sneakers:
Consider these "outfit sneakers." Don't take them to the gym, and do not wear your gym sneakers in their place. They are two different things.
You want them to be all white. We want these to look fresh and crisp, neutral details are fine too.
Look for a slim and low profile. If these are out of your comfort zone, start with a slim, lightweight pair. Avoid anything too clunky or heavy. Look for a silhouette that skims and shows your ankle.
Have fun with them! Juxtaposition is everything. Of course you can wear these with athletic wear, but don't be afraid to pair them with printed skirts and silky dresses; you can wear them with jeans, a tee, and a blazer, and depending on your style, you can even wear them with a suit.
Below are our six eight sneakers, in a variety of styles and price points.
They are all great, it's just a matter of which one you like best.
Superga Women's 2750 Cotu Classic Sneaker
The new Princess of Wales, known for her stunning wardrobe mix of couture and high-street brands, frequently wears Superga's
Royals, they're just like us!
Wear them with your favorite slim-lined jeans and a striped boatneck top.
They are cute, comfortable, and affordable every day sneakers.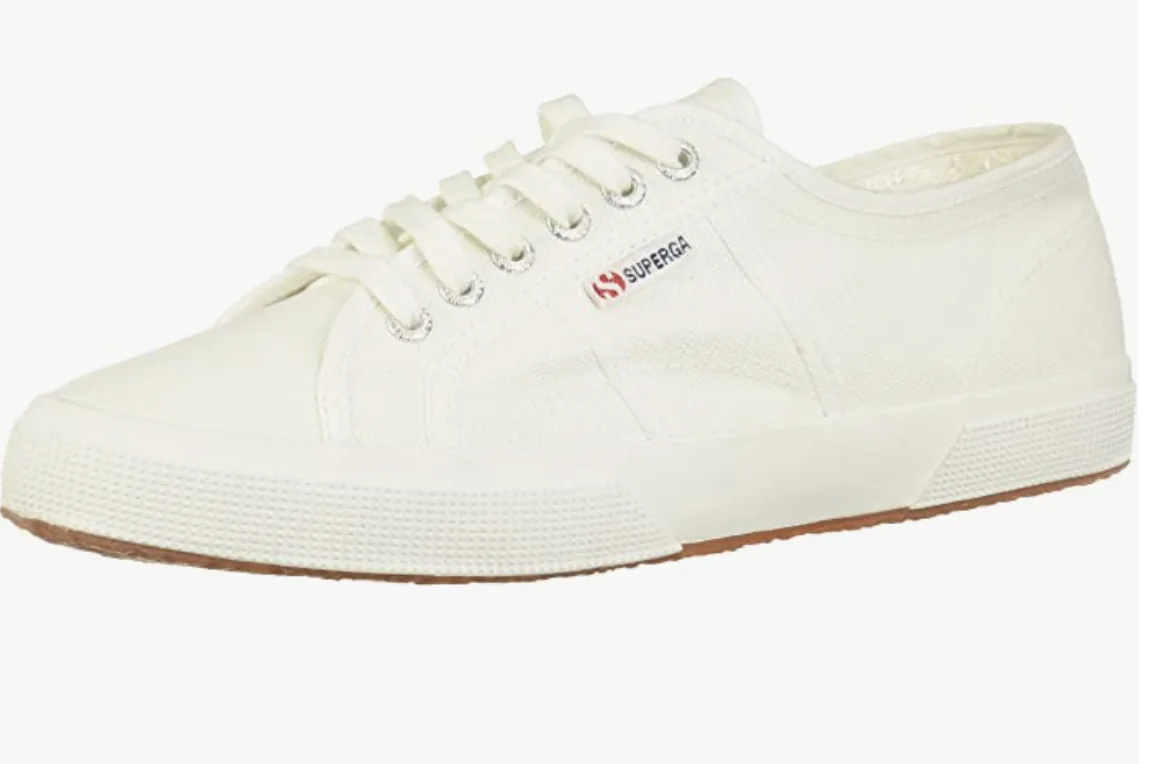 1
Superga Women's 2750 Cotu Classic Sneaker
Amazon
$69.00
Cole Haan Grand Crosscourt
These Cole Haan leather tennis sneakers have been a Reader Favorite for over a year.
You really don't have to worry about whether these "go" with something as they will work with just about anything.
They are the perfect white sneaker for the season: comfortable, polished, slim, and at a fantastic price for the quality.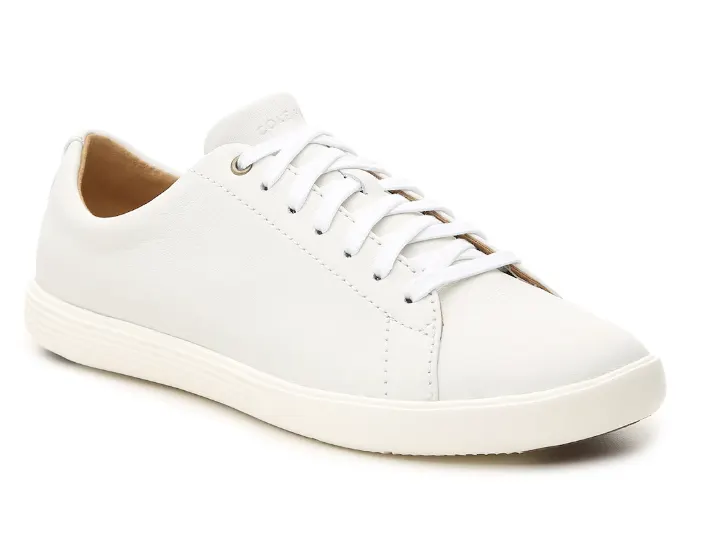 2
Cole Haan Grand Court Tennis Sneaker
DSW
$89.99
Vionic Zinah Leather Slip-on Sneakers
Vionic is known for footwear that combines comfort with updated styles and these slip on sneakers get rave reviews from customers dealing with plantar fasciitis and other foot issues.
These would also be great if you have a trip on the calendar and plan to sightsee or if you just need some daily extra arch support.
Also available in black and brown for $120.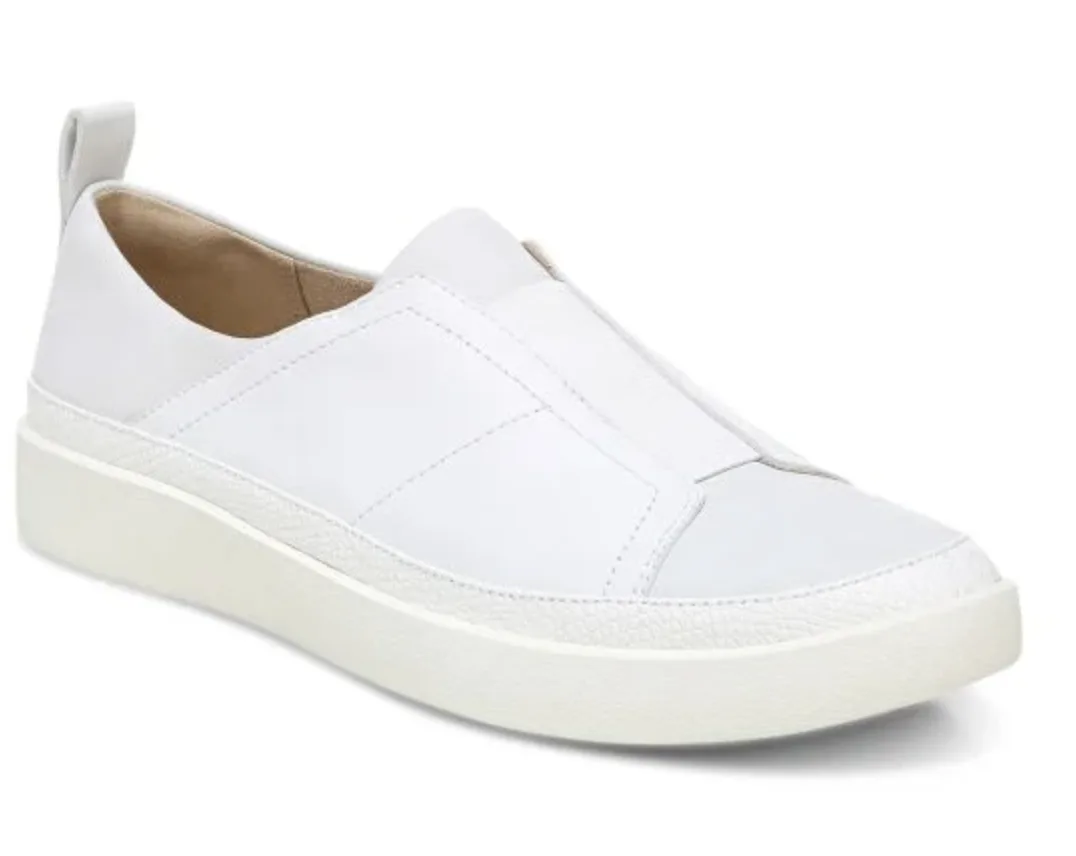 3
Zinah Leather Slip-on Sneakers
Vionic
$120.00
And if you are feeling splurgy, these woven slip-on sneakers by M. Gemi are both comfortable and seriously gorgeous
Keds Triple Kick Canvas Sneaker
Next up, Keds, one of the original white "outfit" sneakers.
These are the most casual of our recommendations.
They are easy to wear, casual and affordable.
Plus they have a platform sole that will give you some extra height if you need it 😉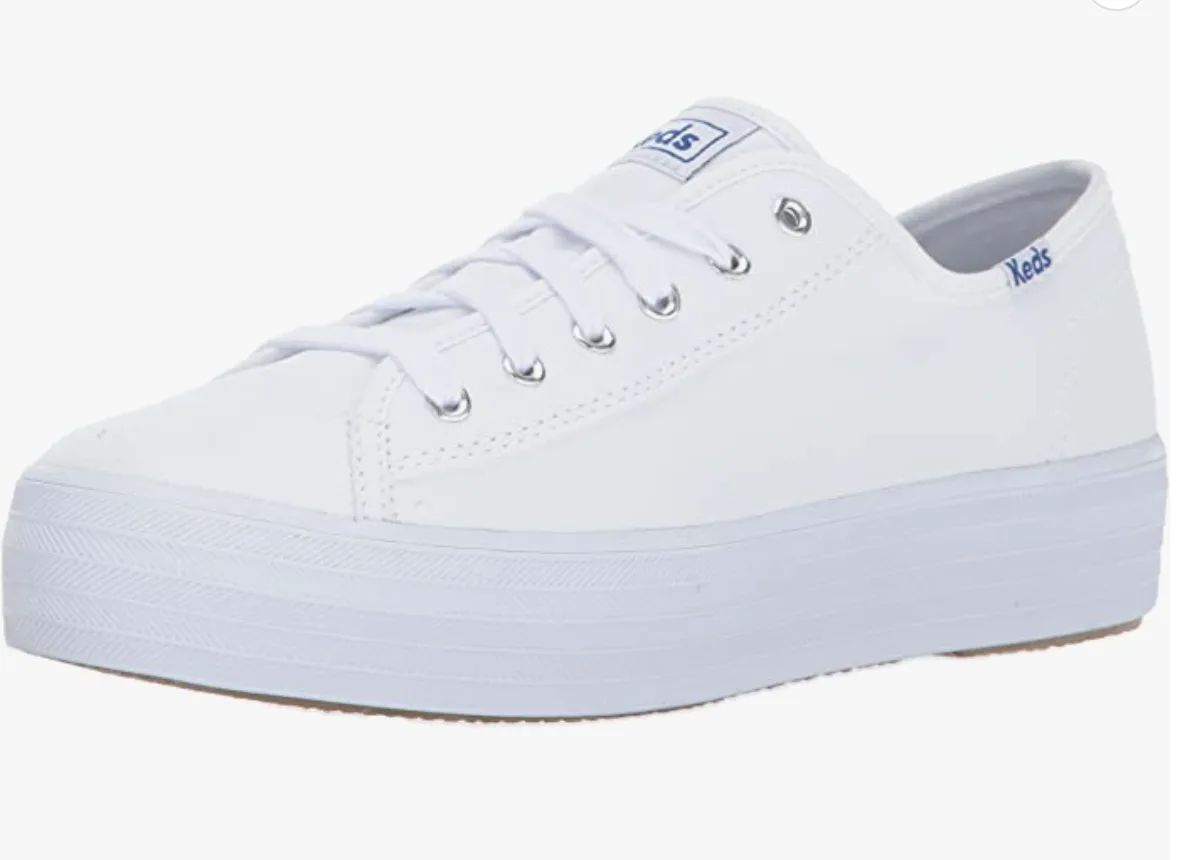 4
Keds Triple Kick Canvas Sneaker
Amazon
$60.00
Veja Women's Esplar Leather Low-Top Sneakers
The Veja's Esplar Low Top Sneakers are my personal favorite.
These are the sneakers I turn to almost everyday.
And while that are not a pure white, they are neutral enough to work with my what's in my closet.
And they sell out quickly.
The most inventory is currently on Amazon (here)
If you'd like all white you can grab them here – also limited sizes.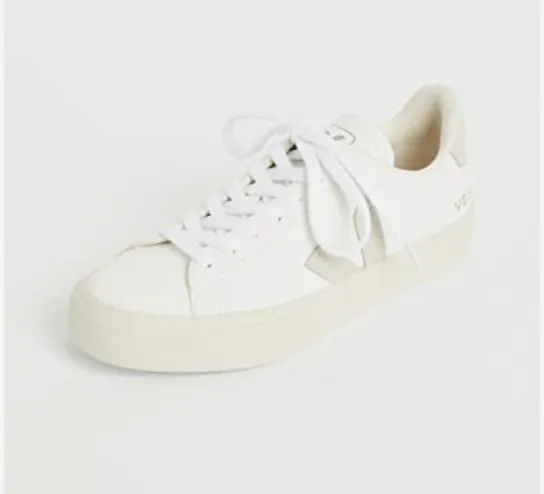 5
Veja Women's Esplar Leather Low-Top Sneakers
Amazon
$175.00
Air Force 1 '07 Sneaker
Finally, I love a pair of crisp white Air Forces.
I started wearing my daughter's (one of the benefits of us all wearing the same size shoe) and couldn't believe how comfortable they were.
So I bought a pair for myself.
They look great with sporty and super casual basics, like leggings and sweatpants, aka everything I live in during the week.
I'm 5'10 so I can pull off a heavier sneaker.
Available at Nordstrom for $110. I bought my true size.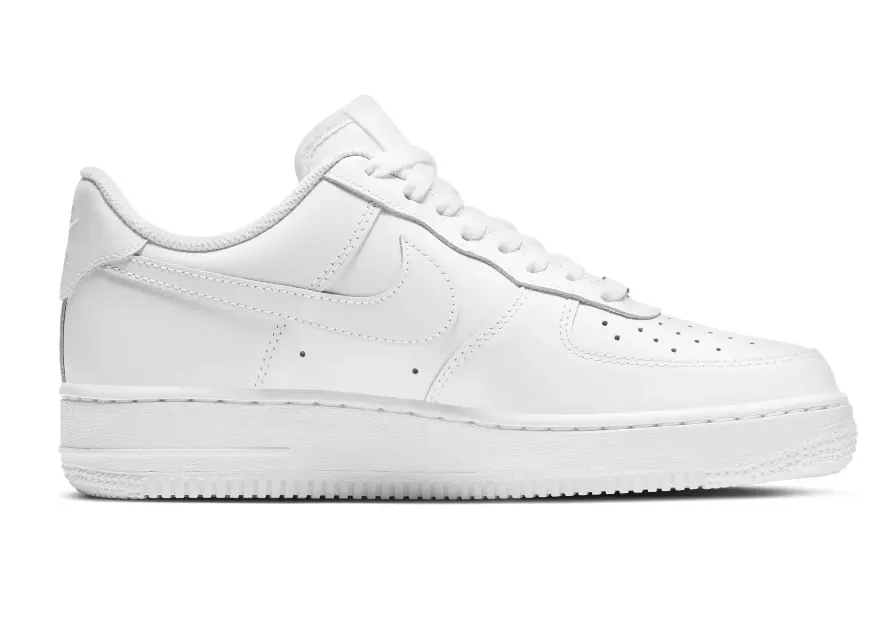 6
Nike Air Forces
Nordstrom
$110.00