Thank you to Talbots for Sponsoring this Post
Now that we are finally out and about in the world, wearing real pants and such, I thought it was time to bring back an old favorite series: Outfits in Real Life. Here, I highlight looks I wear in my daily life, with pieces you'll be familiar with from the blog, and new recommendations.
As a reminder, I'm so uncomfortable in front of the camera, but it's hard to find over 40-year-old women, with "normal" bodies and budgets online so here I am. For context, I am 41, I've had three babies, am 5'10, and wear a size 10.
I'm apparently called "mid-size."
Anyway, we're starting our series back up with Talbots, who was nice enough to partner with us on this post.
Long-time readers know I love Talbots. I feature them frequently because I appreciate everything they offer. Their inclusive size range, fit and quality keep me going back
Below I'm featuring three outfits I wore this week, with Talbots items as my key piece.
Lunch Meeting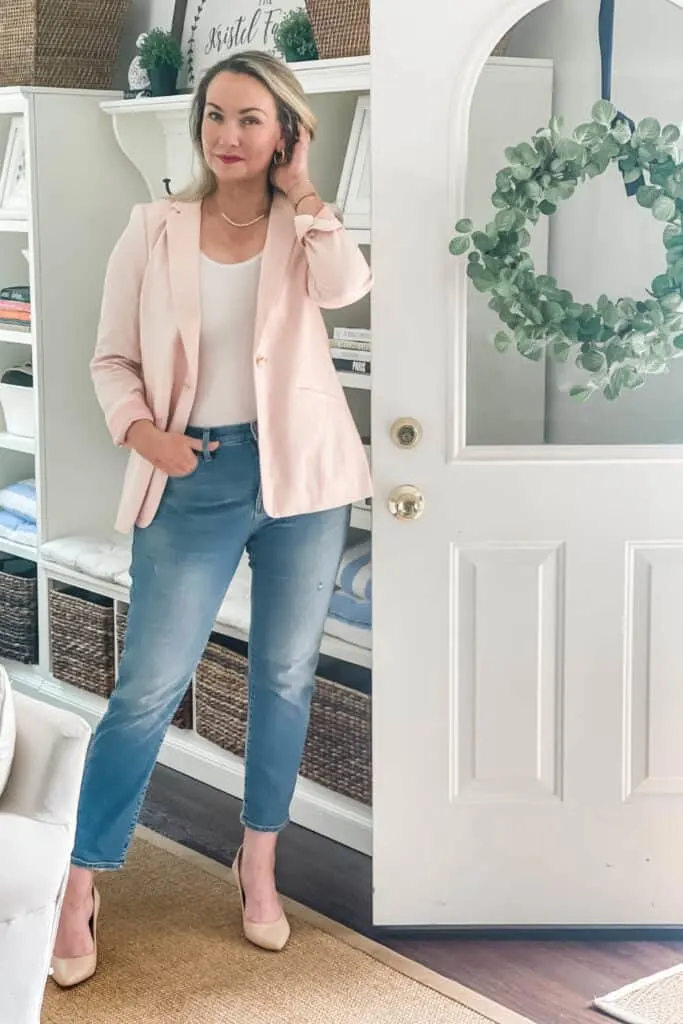 Blazer: SUMMER HOPSACK BLAZER, $169
Have you ever put on a piece of clothing and just felt right? That's how I feel in this blazer – like my best self. Done in a cotton and linen blend, this blazer is lined and available in Missy, Petite, Plus and Plus Petite. I'm wearing it in a Missy size 10 and it's an absolutely perfect fit.
I paired it with an inexpensive white bodysuit, light-washed straight jeans and an old pair of bone colored pumps for a casual work lunch. You can also swap out the jeans for a pair of white trousers.
Drinks with Friends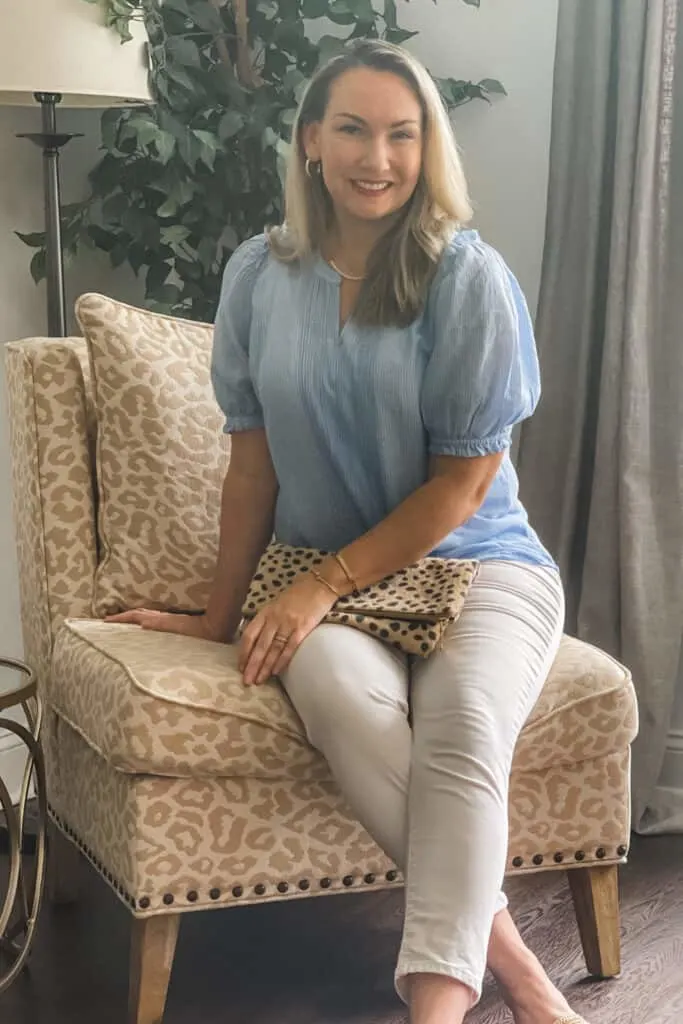 Top: BAND COLLAR POPOVER – SUNNY STRIPE, $69.50
We met friends last Friday night for drinks outside and I wore this popover top with a simple pair of white jeans. The top is great because it's more polished than a basic tee or tank but super lightweight. You do have to wear a cami underneath since it's slightly sheer. It's available in Missy, Petite and Plus size. I'm wearing the Missy in a large.
Date Night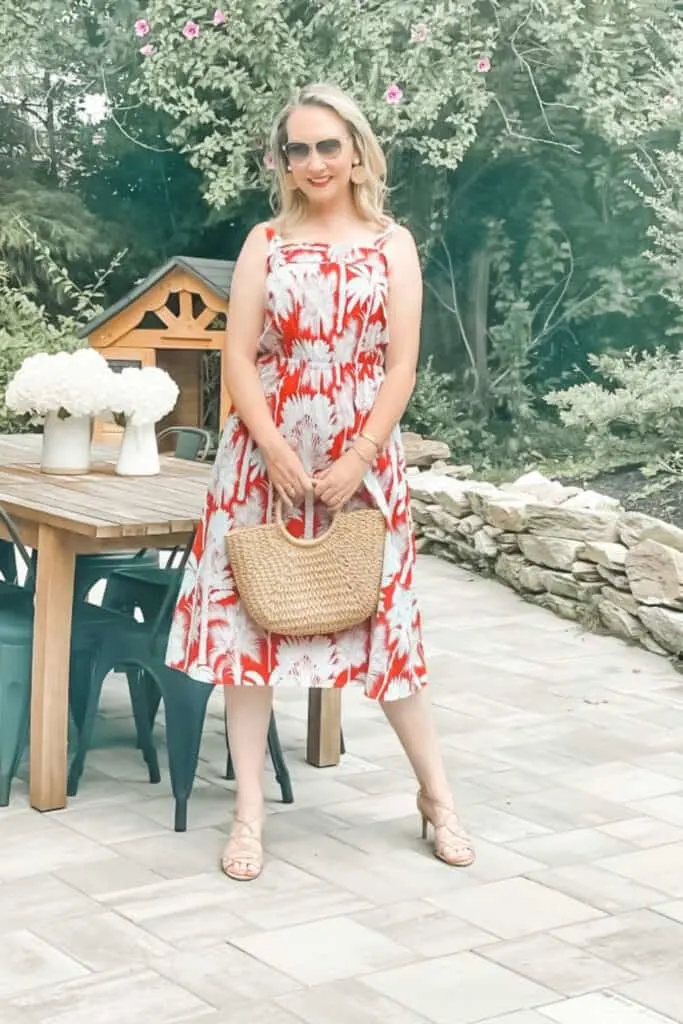 Dress: OASIS PALM VOILE FIT & FLARE DRESS, $129
Finally, Bri and I can only pull off midweek date nights these days since the weekends are packed with our kid's busy schedules, so I try to get dressed up to make them feel a bit more special. I picked up this pretty red dress with a subtle palm tree print and paired it with simple neutral-to-me strappy sandals and a straw bag. It's available in Missy and Petite sizes. I'm wearing a large, and it fits well. Bonus points for it having a lingerie clip in the straps, so your bra stays in place.
Shop this Post