Welcome to Sunday Sales, our weekly round-up of our best sellers markdowns and can't miss deals.
Today's list has some gorgeous, in-season items, including a shoulder bag I ordered immediately and the return of a years long reader favorite.
And as always, there are size options including missy, petite and plus.
So grab your coffee and let's go shopping …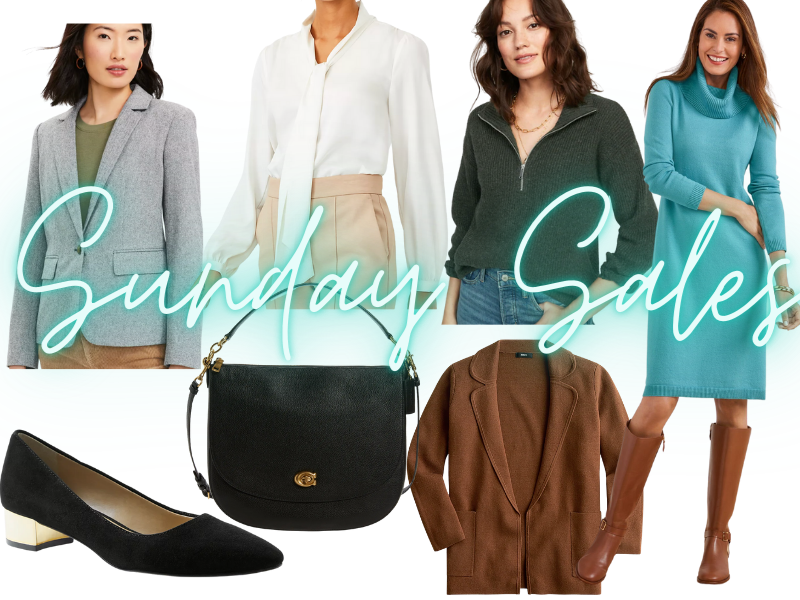 A lovely sweater with a pretty collar to pair with jeans and ankle boots or sneakers.
I appreciate that it's not too long, you can wear this out or give it a french tuck like the image above.
Style it alone or layer a vest on top.
Available at Old Navy in grey, white and forest green in regular, tall and petite in XXS – 4X.
On sale for 30% off with code HURRY.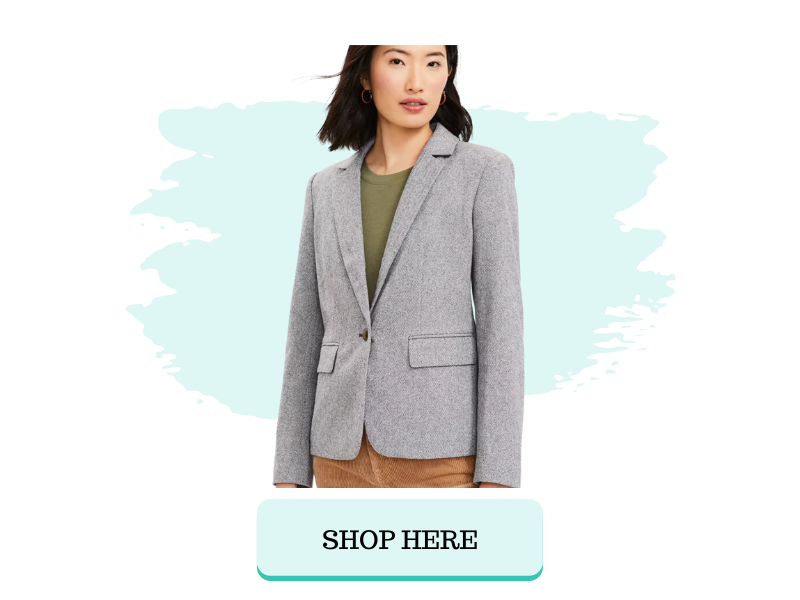 This blazer has ELBOW PATCHES!
I know I get excited about weird stuff, but, really, that's part of my job.
I mean, it's not for everyone, but if it's for you, and I know it's for me, this is wonderful option.
Available at LOFT in regular, petite, and tall in 00 – 18.
LOFT is having a buy more and save sale right now, with a range of savings, but if you spend $100 you get 30% off and this blazer retails for $140.
The J.Crew Eloise Sweater Blazer has been a Reader Favorite for over a year now.
It's just that perfect layer that sits in between the formality of a blazer and the casualness of a cardigan.
And now it's not only back in stock in new colors and sizes XXS – 3X but it's 40% off!
We featured this tie neck blouse from Ann Taylor a few weeks ago and I received so many fantastic messages about it.
It's back on sale if you missed it the first time, for 30% off in regular and petite in XXS -XXL with code FRIENDS.
You can see three ways to style it here.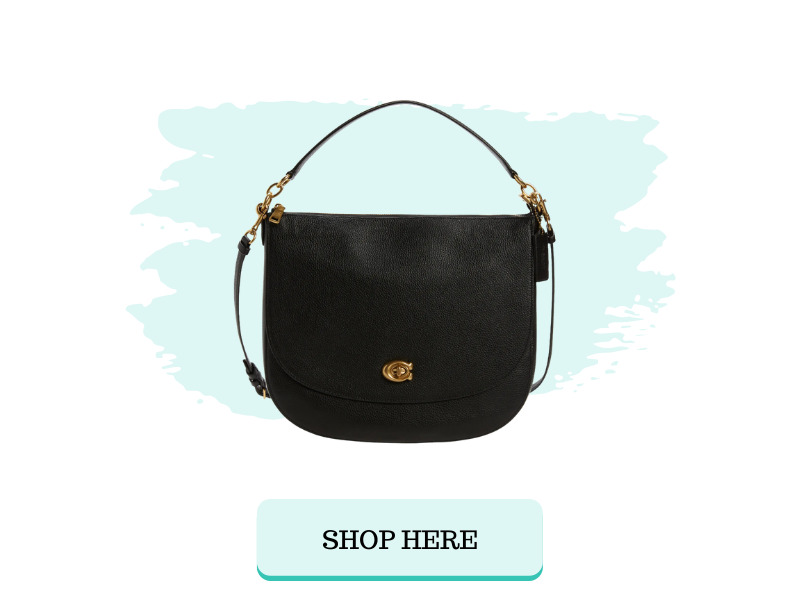 I have never ordered a bag so fast.
This shoulder bag from Coach, available in black and taupe, is gorgeous. I ended up ordering the black because I have a lot of neutral bags.
I've wanted a classic shoulder bag for a while but everything I like has an extra zero on the price tag. So I let out a "YAY! when I found this, for 40% off at Nordstrom.
The reviews are fantastic.
It was originally $395, now marked down to $237.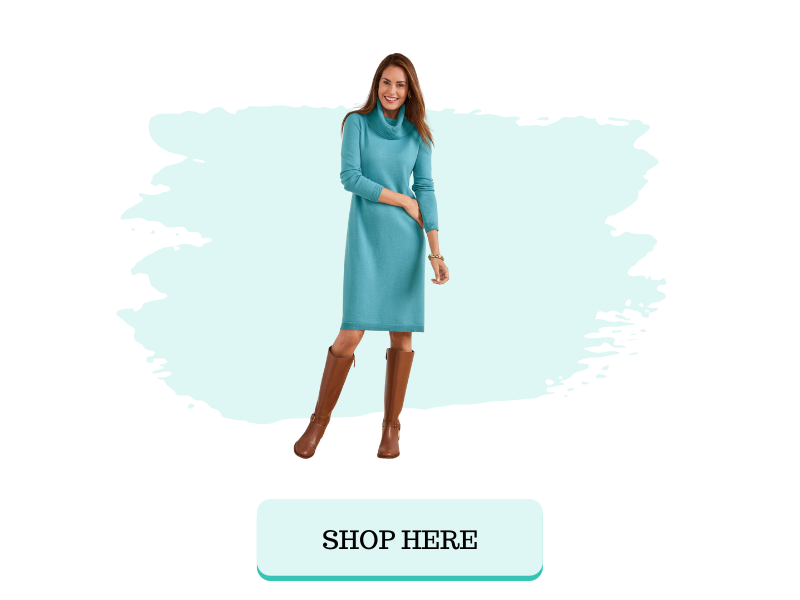 The challenge with finding sweater dresses I am comfortable recommending is that most of them are too tight and barely cover your bum.
And I just can't get down with having to tell you to wear shape wear with a sweater dress, it defeats the whole point of being comfortable.
So I'm happy to share this one from Talbots in a pretty blue, in a full size range available including missy, petite, plus and plus petite.
Talbots is having a sale where you can buy one and another regular price piece for 50% off. So scope this up and maybe their reader favorite straight cut jeans.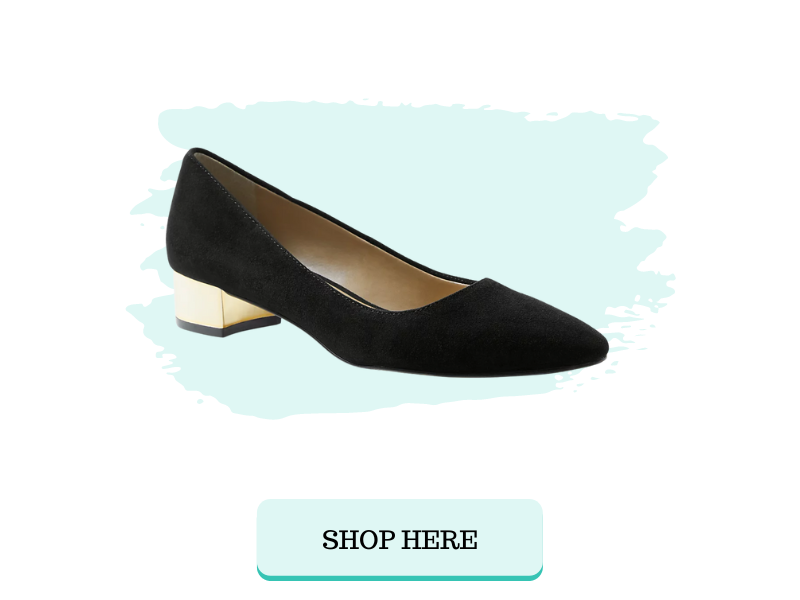 I love when a shoe acts like an accessory.
That's what we have here with these block heel shoes from Ann Taylor. They are calling them a pump, but I think the are more like a slim loafer.
There's a lot to like, the suede is seasonally appropriate and adds some depth with texture, l love the gold block heel for a little extra something and the toe is a perfect almond shape, so it elongates the line of your leg.
True almond shaped toes are challenging to find, but a lovely option if you don't like or can't wear a pointed toe.
On sale in black and hazelnut, for 30% off using code FRIENDS.
Back By Popular Demand!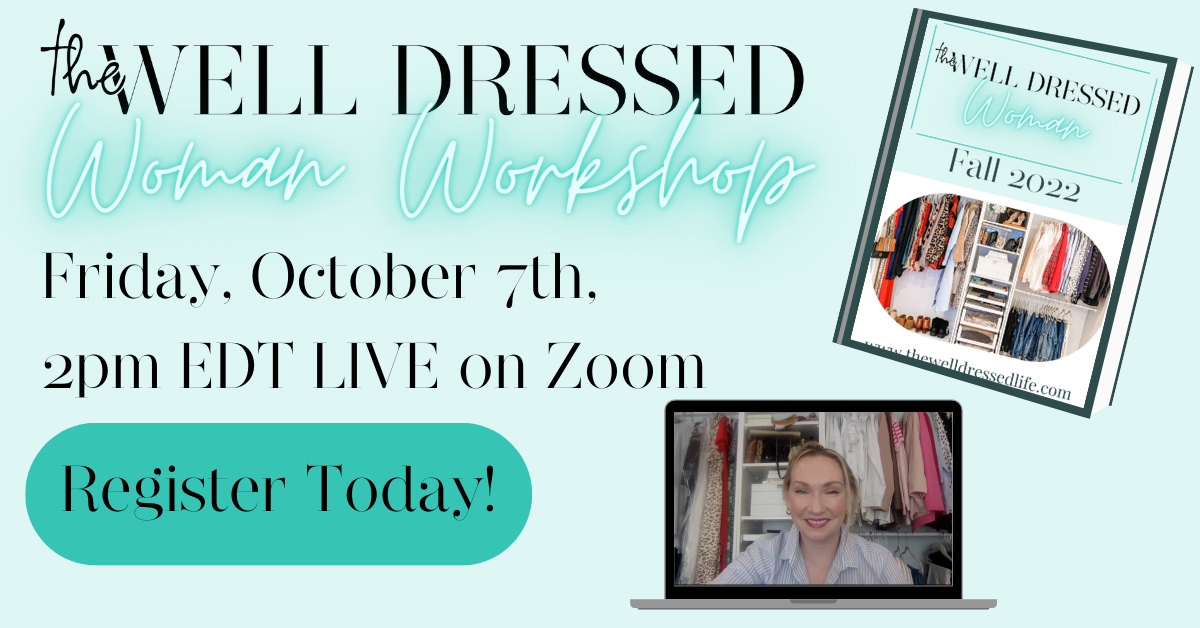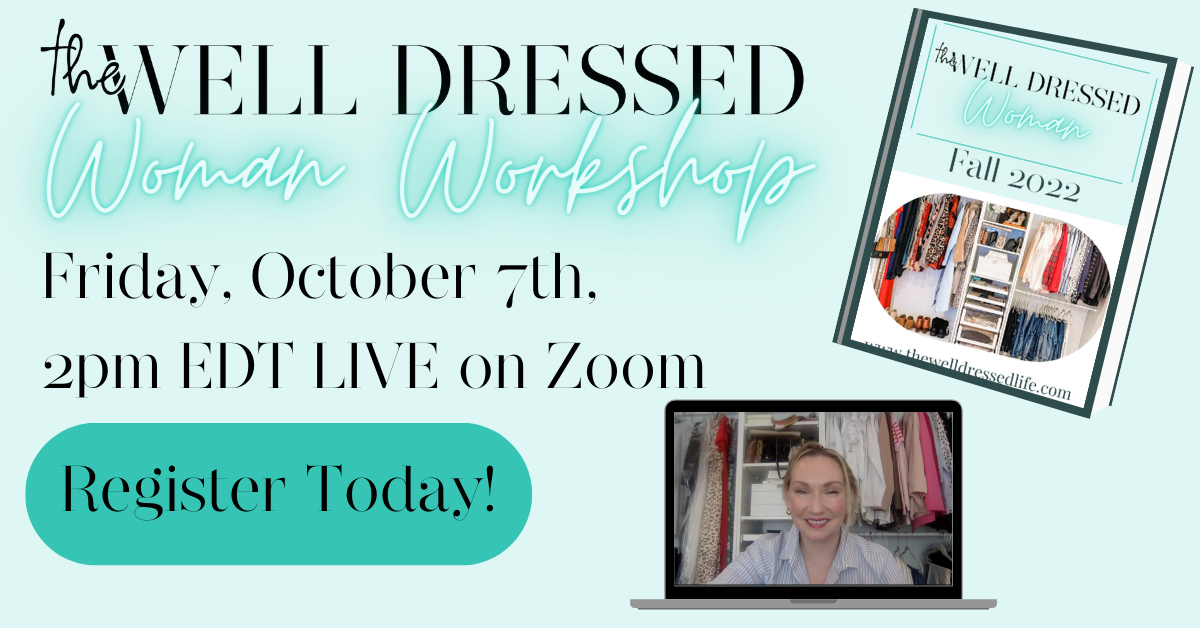 52 Outfits in 2022!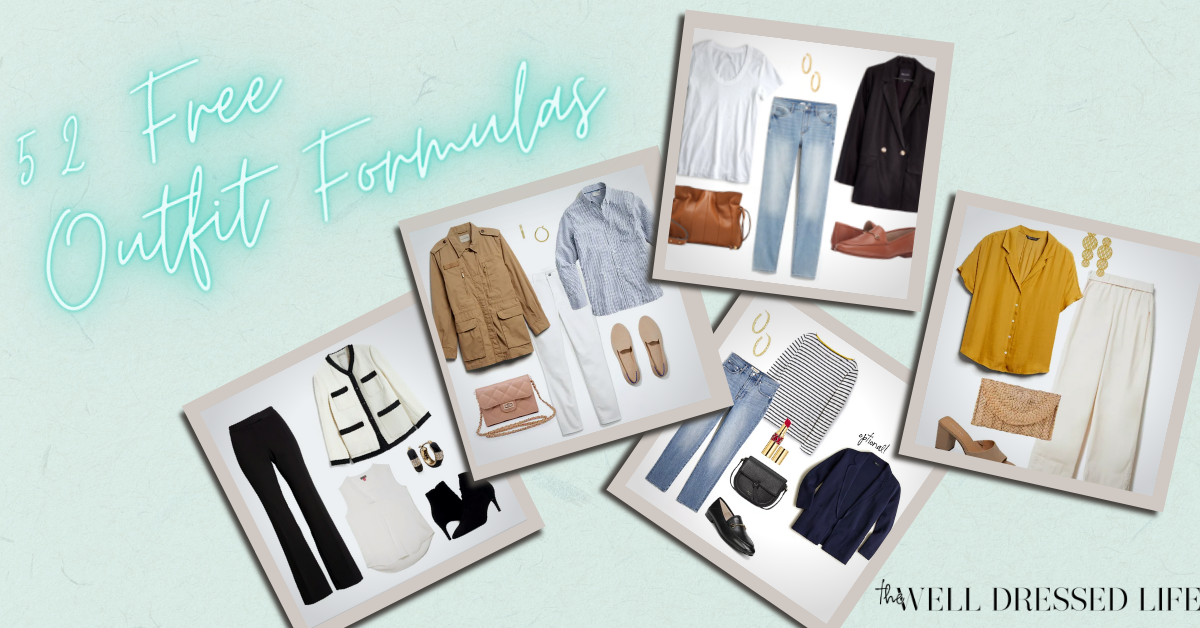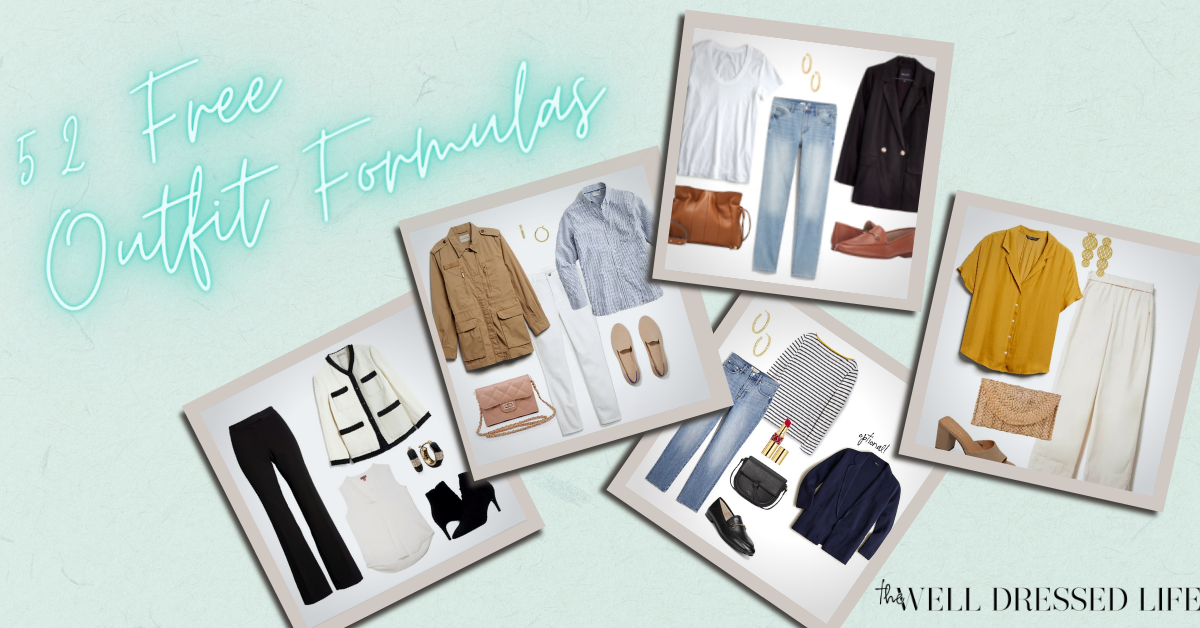 Follow Us on Instagram!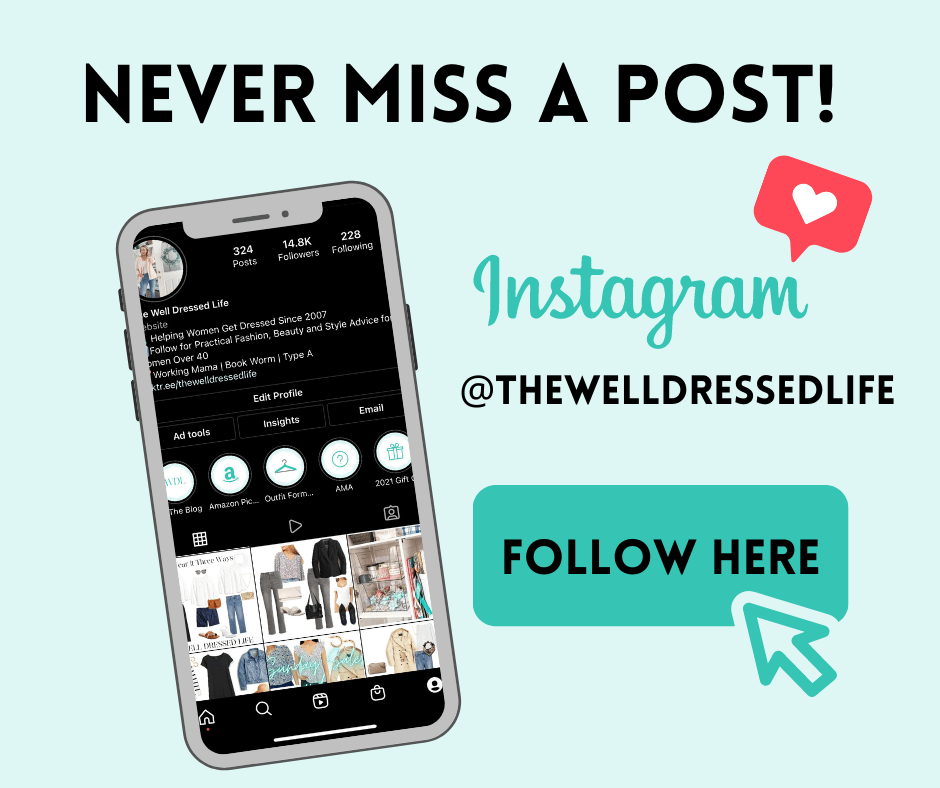 Our Style Content is Inspired by Our Readers
Our readership inspires all of our posts and is not sponsored or paid for by brands or retailers.
Recommendations are based on my experience as a personal stylist and wardrobe consultant for over a decade. I worked with busy, down-to-earth women who wanted to look chic and feel confident but were often confused by so much of retail.
Some links are affiliate links, which means if you purchase via our site, we receive a small commission.
If you enjoy our content and would like to help us grow, please follow on Instagram and join our Private Facebook Group to access more advice and exclusive in-depth conversations with other like-minded women.
Learn about our mission to help women look and feel their very best, every day, here.
Sign Up for Daily Content and Receive Our Free Classic Wardrobe Checklist