It's another Monday morning; the weekend flew by, you're running late and there you are, once again staring into your closet wonder how it's possible that you still have nothing to wear. The truth is, building a functional wardrobe you love isn't easy. It takes an investment of time and money, so it's easy to understand why it's not on the top of your priority list. It's also easy to see how when you do make it a priority, your life gets exponentially easier.
Our primary objective as a business is to provide realistic advice and recommendations for women just like you. We hope that these tips make your life a little easier and you feel more confident. The challenge is sometimes we all do things that sabotage the work we've put into our wardrobes. So today we're breaking down a few of the reasons you still don't have anything to wear and, of course, how to fix it.
Why You Have Nothing to Wear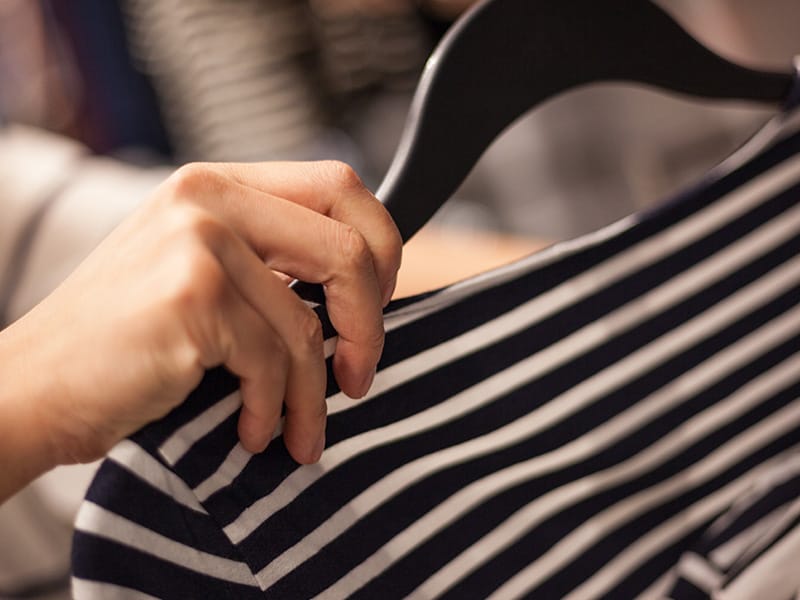 1. You're Buying for One Time Use
If you're buying for an occasion rather than multi-wear use you're going to have a closet full of pieces that don't mix and match. Instead, when you're shopping, even if it's with a specific event in mind, be sure you can wear it three different ways when you get it home. This ensures you get the most out of everything in your closet.
2. You Go Rogue Too Often
I often encourage our readers to step outside their comfort zone and try a new-to-you style, but if you're all over the place with what you are buying, none of your clothes will "speak" to each other. Personally, I have the most difficulty with this. Often, I think I should be braver with my style choices, and end up buying something so out of my realm that it sticks out like a sore thumb. Stop convincing yourself to buy things you don't like because you think you should like it. If you have a defined style you're happy and comfortable with, stick to it.
3. You're Only Shopping Sale
No one loves a bargain more than I do, but if you only shop sales, you're really limiting your options and likely making do with pieces that don't serve you well. After over ten years of cleaning out and reorganizing wardrobes, I know you will end up saving thousands of dollars over the years if you invest in better basics and use sales to add fun, novelty pieces.
4. You Have Too Much
Back when we worked with clients, the one thing I was always blown away by was the sheer volume of clothes women had in their closets. You can't see what you have when it's hidden beneath clutter. Take some time to edit your wardrobe. Only keep what you love.
5. You Lack Organization
Once your space is pared down, spend a little time getting it organized. You don't have to spend a fortune, in fact, you might have everything you need in other rooms of your home. Corral scarves in baskets, hang necklaces on 3M hooks, and keep like items together either folded or hung. To make the most of your space, invest in slim lined flocked hangers, so everything is at eye level.
6. You Don't Know Your Style
Clients used to tell me, "You know, I just don't have any style."  But that was rarely the case. With few exceptions, most women have some kind of style, they just don't know how to articulate and translate it. Knowing what you like is the first step in making better decisions when your shopping, and ending up with closet full of clothes you want to wear. If you're not already on Pinterest, I highly recommend getting an account and creating a personal style board.  You can add images of outfits you like and "pin" all sorts of inspiration.
Once you fill a board with 50 plus pins, go over it again and edit it down. You'll start to see common themes throughout.  For example, do you prefer pants to skirts?  Are you casual and cool or chic and ladylike?  Are you attracted to neutrals or bold prints and patterns?  You'll start to see what you like personally and that will help you curate your wardrobe going forward.
For more tips, follow our series Four Weeks To a Better Wardrobe here: