Figuring out your personal style seems easy enough, but start to dive into it, and you'll quickly realize it can be confusing and a little overwhelming. Most women, and I say this from my experience working with clients, have never really sat down and thought about what they like. For many women, myself included, we ended up with less of a style and more a closet full of clothes we accumulated.
The years (decades?) since I graduated from college are a blur and a hodgepodge of personal style trial and error. I fully embraced late nineties sorority girl style, then fell into the "dressing too old for my age" phase in my first few years working, I tried a bunch of trends that never felt right, and eventually had a few babies and had to learn how to dress my new, grown woman body.
It's only been over the last five or so years that I feel like I've started to own and define my style.
Since I was a young girl, I've always been drawn to timeless classic styles with a modern edge and neutral colors. But for years, I convinced myself that that was too boring. So I bought things because:
I thought I should like it
It was on sale
I was just happy it fit
Or all of the above
So how do you create a style that feels authentic to who you are?
What are you suppose to do when you like everything?
And where should you start if you have no idea?
Today, we'll talk about how you can find your personal style, based on what worked for me, and the strategies we used to help clients over the years.
How to Find Your Personal Style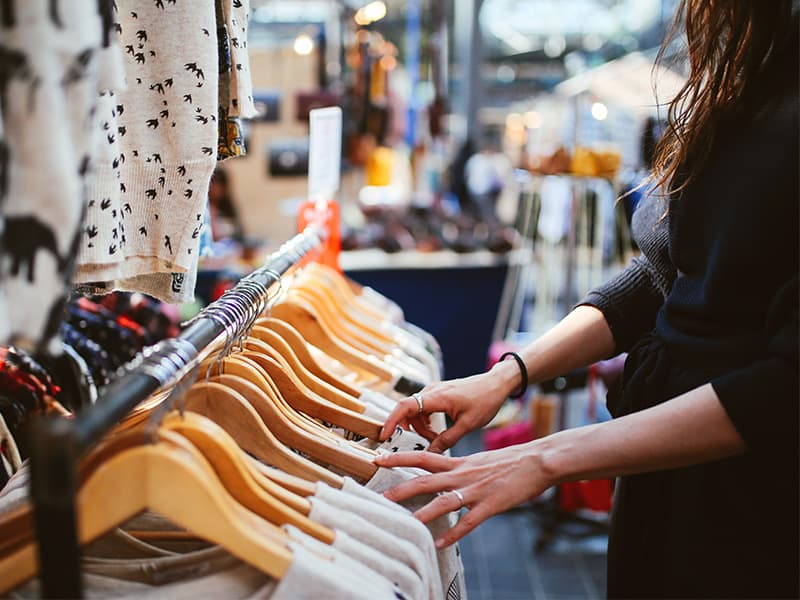 1. Pick Your Style Spirit Animal
When I worked with clients, the very first section of our new client questionnaire asked for a list of notable women, whose style they admired. It was an easy first step to get a sense of what the client liked. You can do the same thing by looking at images of different famous women, current or past, and discover the similarities within their looks.
You'll be shocked to learn at the top of my list is:
Gwyneth Paltrow
Olivia Palermo
Carolina Herrara
Amal Clooney
Who's on your list?
2. Get Visual
Think of your style spirit animal as a higher level exercise. Next, you want to think in a more everyday, practical way.
Spend some time on Pinterest. Create a personal style board and only pin images you love. Or, pin as many images you can of all the things you like, and then edit down to the ones you love.
You might like all different styles. There is a difference between having an appreciation of a style and wanting to live in it. The pins you keep should only be the ones you want to live in.
After you gather a few dozen pictures look for cohesive elements.
Do you prefer pants or skirts?
Are in into silver or gold hardware?
Are you minimal or like mixing prints and patterns?
What colors show up over and again?
Having clarity around your preferences is the first step in understanding your style and making better choices going forward.
In our Four Weeks to a Better Wardrobe Style Challenge, participants had their biggest a-ha's during the Pinterest exercise. (You can start the challenge whenever you like here and join our private Facebook group to jump into the conversation!)
3. Purge!
Armed with your Pinterest board do a quick edit purging everything that doesn't get you to your preferred look. Quite literally, stand in your closet with your Pinterest board open and see if your current wardrobe is a reflection of it.
Don't be discouraged if it doesn't that's generally the takeaway.
Follow our tips on how to organize your closet in 60 minutes.
Be ruthless. You'll feel lighter when you get rid of items you don't like/need/use.
4. Pick a Few Signature Pieces
As you look at your favorite styles, ask yourself what pieces keep showing up. For me, it was jeans, chambray shirts, fitted sheath dresses, and lots of neutral colors. My signature pieces ended up being dark skinny jeans, an animal print flat or bag, a crisp button-down, white tee shirt, a tan boot, and better jewelry and for work, sleek dresses and neutral to me pumps.
I use to think it was boring; now I realize I don't waiver from what I like. Now shopping, and getting dressed is incredibly easy. There's nothing wrong with being (or trying to be)classic, casual and chic.
5. Follow the Rule of Three
One of the reasons our wardrobes and style goes off the rails, is because we don't put the proper time and strategy into shopping. As simple tip to follow when building your wardrobe is to only buy something you can wear three different ways.
The pieces that meet this criterion are what should be your core wardrobe pieces. These will help define your personal style and make it easier to get dressed. Of course, you'll buy items that you can't wear three ways, but they should be few and far between. If you can't wear it three different ways, at least be able to wear it to three separate occasions.
6. Trust Your Instincts
As you move through this process you'll start to feel more confident in your choices. It's important to trust your instincts. Don't talk yourself into a purchase you're not thrilled to make, don't wear something because someone told you to, don't buy something just because it's on sale.
The process of building a wardrobe takes time. Try not to feel overwhelmed by everything you might need. Write a list of what you could use to pull some outfits together, and only purchase from that list.