As we enter a new month, and the start of the busiest time of year, let's wrap up by highlighting our Reader's Top 12 Purchases from October.
This is helpful for two reasons.
First, it's nice to know what worked for the community since we share a similar aesthetic.
Second, my purpose here at The Well Dressed Life is to help you create a chic and practical wardrobe, meaning you love what you buy and wear it often!
So we reuse items in our outfits guides throughout the season to help you build your wardrobe.
We worked with the items below all month long and will reference them over the next few months.
Reader's Top 12 from October
Coated Jean, $40 plus 15% off
Maybe our best find of the season.
These jeans are INCREDIBLE. They fit so well, have a little bit of stretch, and add a bit of extra style to any look.
And the price, you just can't beat.
Available at Banana Republic Factory.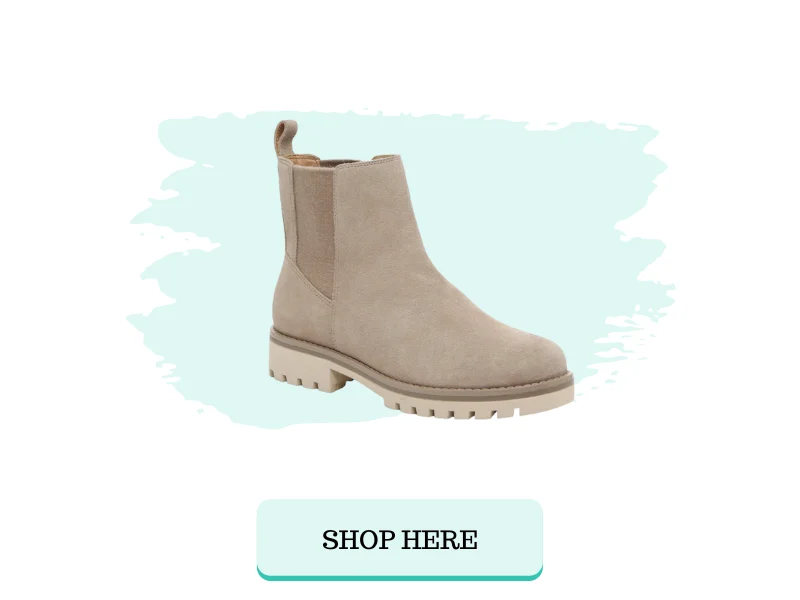 Chelsea Boot, $70
If you are still looking for a Chelsea Boot, this option, from DSW, is well priced, comfortable and a Reader Favorite.
Available in four colors, in all sizes.
We featured a similar style in our Outfit Formula here.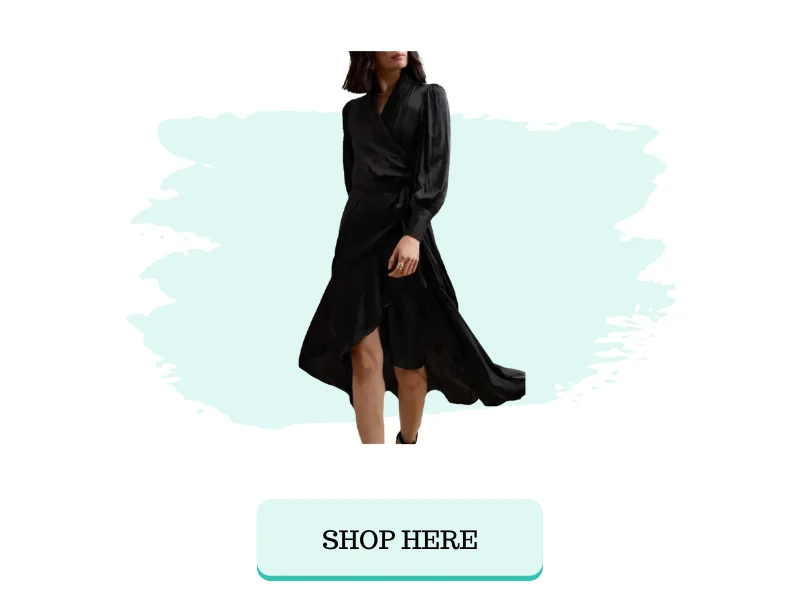 A wrap dress with a high low hem is one of my favorite, universally flattering, yet hard-to-find styles.
So I scooped this up to have on hand for the holidays.
Available in regular, tall, and petite in XXS – XL, with the extra 15% off.
For reference I am 5'10 and the tall was too long on me.
And it's getting great reviews over in our private Facebook group too:)
Pair with strapy velvet heels or slim ankle boots.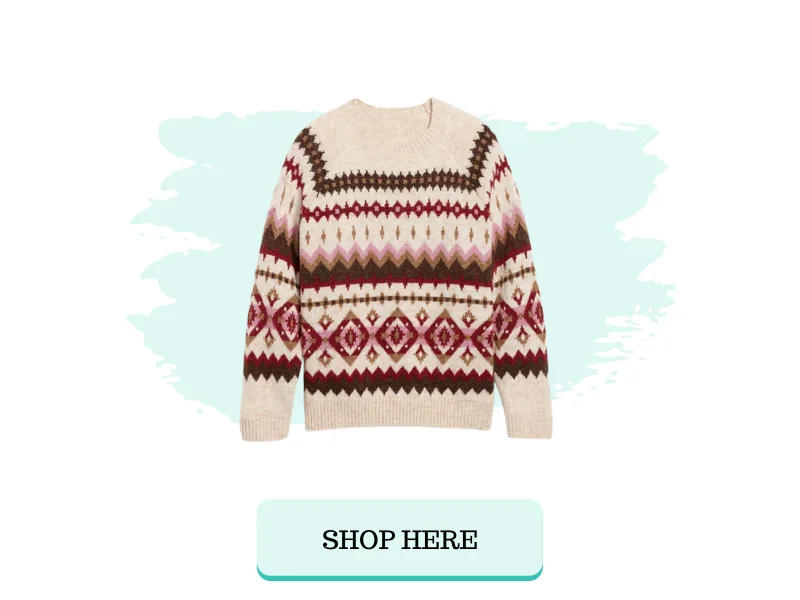 Old Navy Fair Isle Cozy Shaker-Stitch Pullover Sweater,$49 plus 50% off at Checkout
This classic Fair Isle-style sweater from Old Navy, in three colors.
Pair with your favorite jeans and boots for a cozy Thanksgiving Day look.
In sizes XS – 4X in regular, tall, and petite.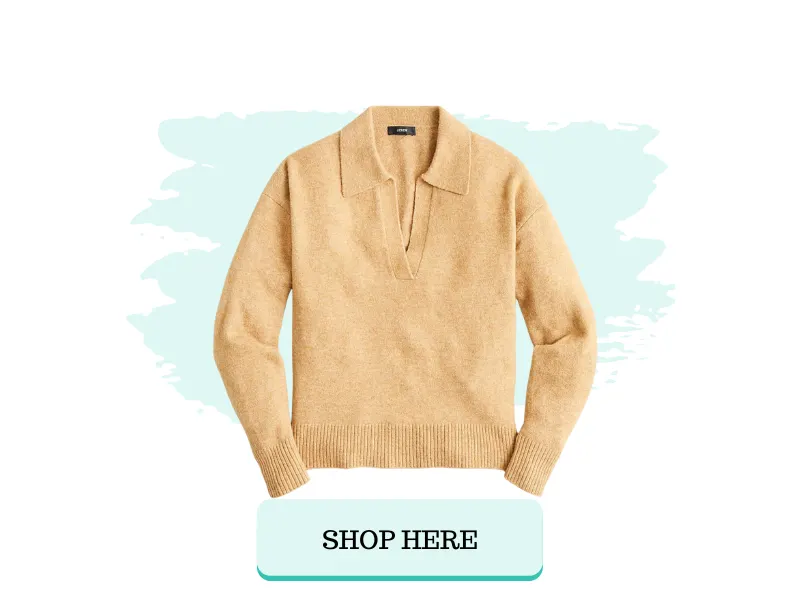 Collared Sweater, $98 40% + EXTRA 10% OFF WITH CODE 25HOURS
We're really loving these collared sweater we're seeing this season. They are like a polo and v-neck hybrid, super flattering on all body types. The v-neck is elongating, and the collar finishes the knit.
You can wear these with any bottom, from casual jeans and flats to trousers with heel, or paired with skirt to the office.
This one is just under $100 with 40% + EXTRA 10% OFF WITH CODE 25HOURS in sizes XXS – 2X, in a range of colors.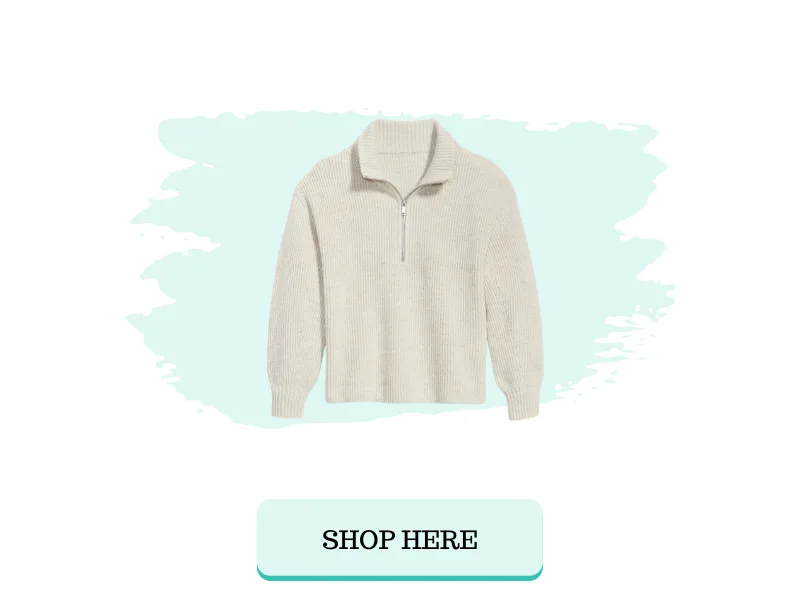 Rib-Knit Quarter-Zip Sweater, $55 Plus Take 50% OFF
Old Navy makes a quality knit for the price point.
Available in regular, tall and petite in XS – 4X, with 50% off at checkout.
In colors ivory and gray (above).
This is an ideal sweater to throw on with jeans and boots, but we shared three different ways to wear it, from the weekends to the office.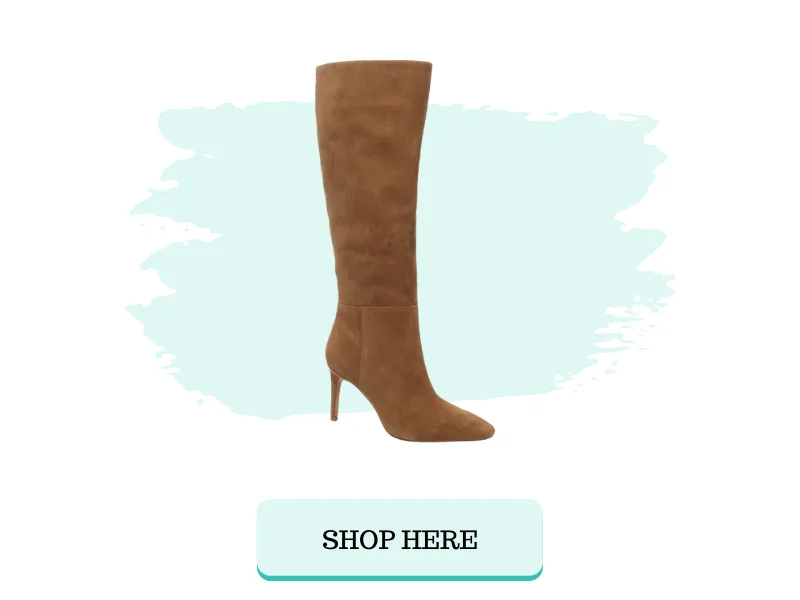 Vince Camuto Arendie Boots, $150 at DSW
If you want to add a clean, pointed-toe knee-high boot to your wardrobe this season, look no further than this option from Vince Camuto, available in brown and black.
I picked up the brown, which works like a neutral, so don't hesitate to wear it with black, navy, grey, and shades of tan.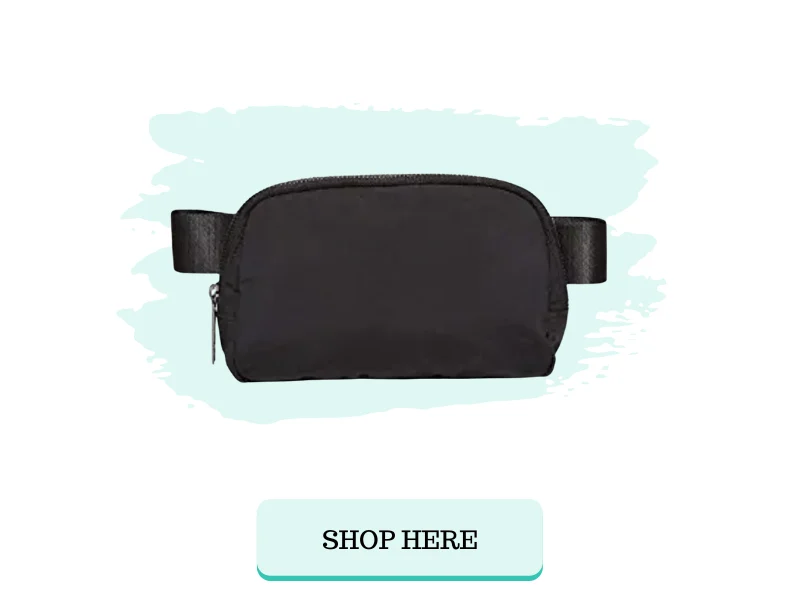 Belt Bag, $15
I use my belt bag all weekend long.
This one from Amazon is a dupe for the popular Lululemon Everywhere Bag.
Available in a ton of colors, and makes a great holiday gift on it's on, or fill it with a gift card, lip gloss, etc.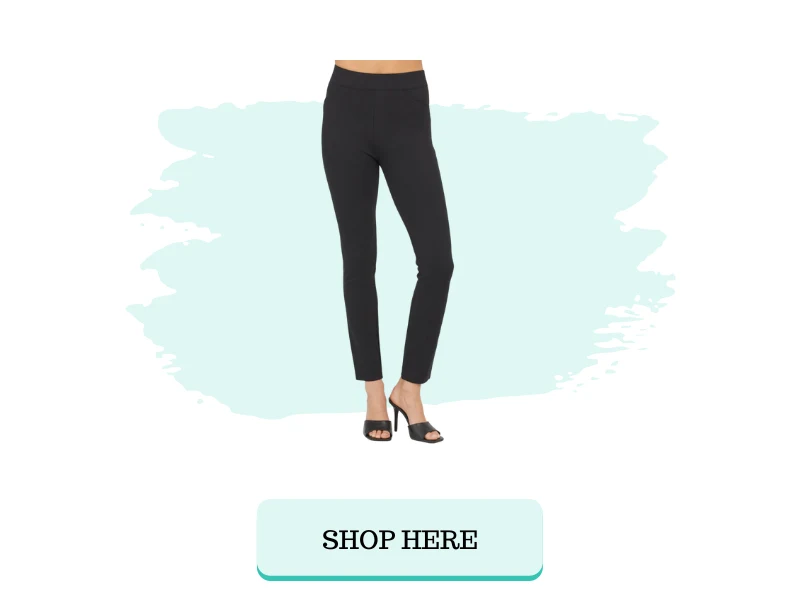 Spanx Perfect Ankle Pants, $148
I featured the Spanx Perfect Ankle Pant last week (here) and so many readers scooped them up.
I wear them frequently. They are thick so they keep you warm.
Available in a fabulous range of sizes, including regular, petite and tall in XXS – 3X. Runs true.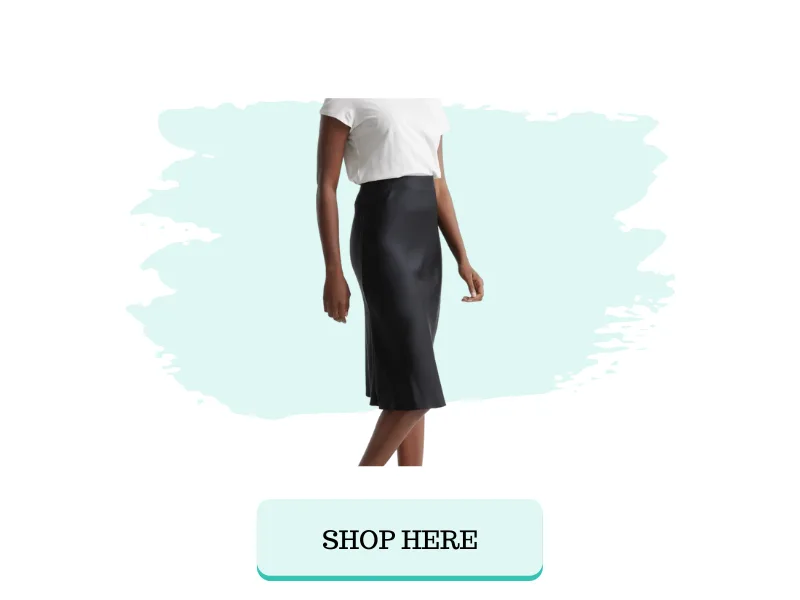 Washable Silk Skirt, $59.50
I know a little bit about washable silk from my days as a buyer working with brands like Eileen Fisher, who really revolutionized this idea of washable luxury fabrics.
So for this skirt to be $60 is crazy to me, in a good way.
I ordered the black, also in a large to wear with the black cashmere crew neck above.
You can also dress it down with a simple white tee and denim jacket.
We shared a couple ways to wear it earlier this month.
Available in six colors in XS – XL.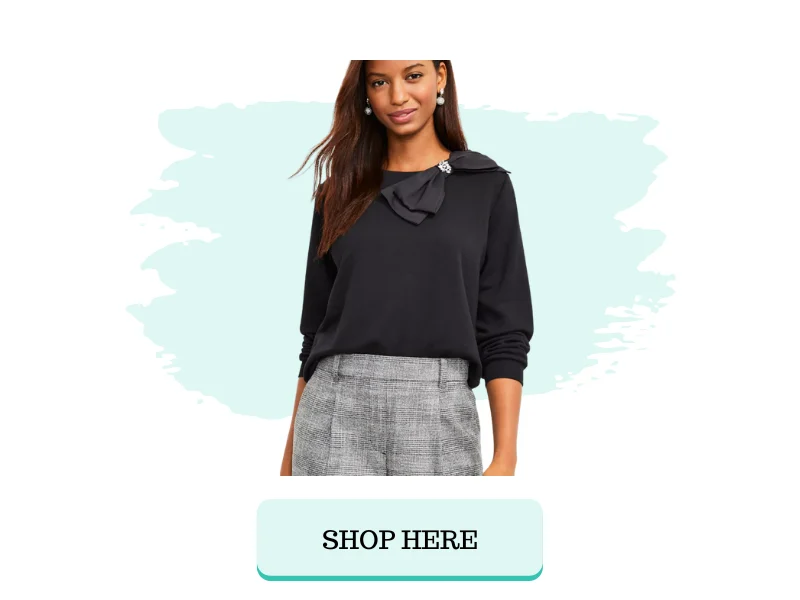 LOFT Jeweled Bow Sweatshirt, $60 NOW 50% off with code CHEER
An IMMEDIATE add to cart for me.
This is the easy, holiday-ready top I like to have in my closet this time of year. And the fact that it's a sweatshirt with an oversized bow is perfect to wear when you're hosting.
On sale, it's only $29, in sizes XXS – XXL.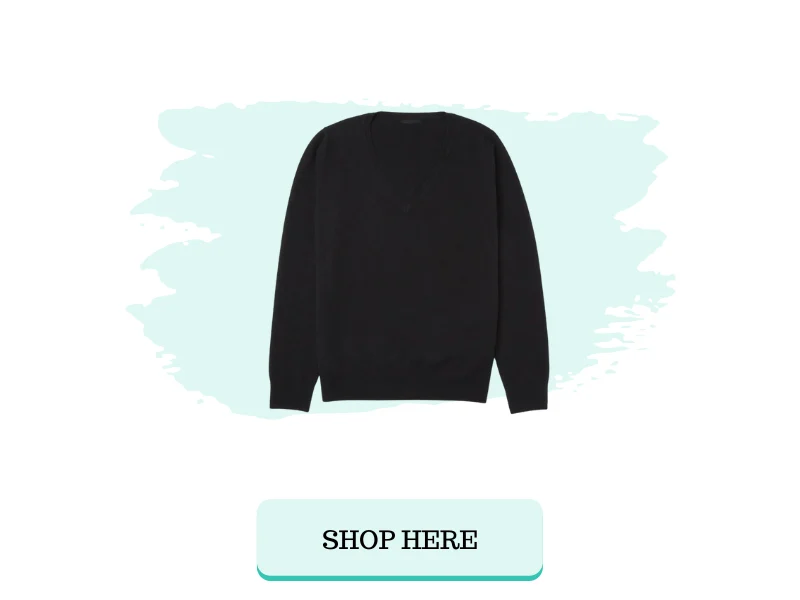 Cashmere Sweater, $50
This is the sweater that made them famous and I totally get it.
You would spend $200 for this at Nordstrom. Or, I should say, Nordstrom would charge $200 for it, I don't know if you would buy it or not 😉
But $50 for this kind of quality really makes me rethink the price of knits in general.
Lots of color options available, I ordered the black, red and navy in sizes XS – XL.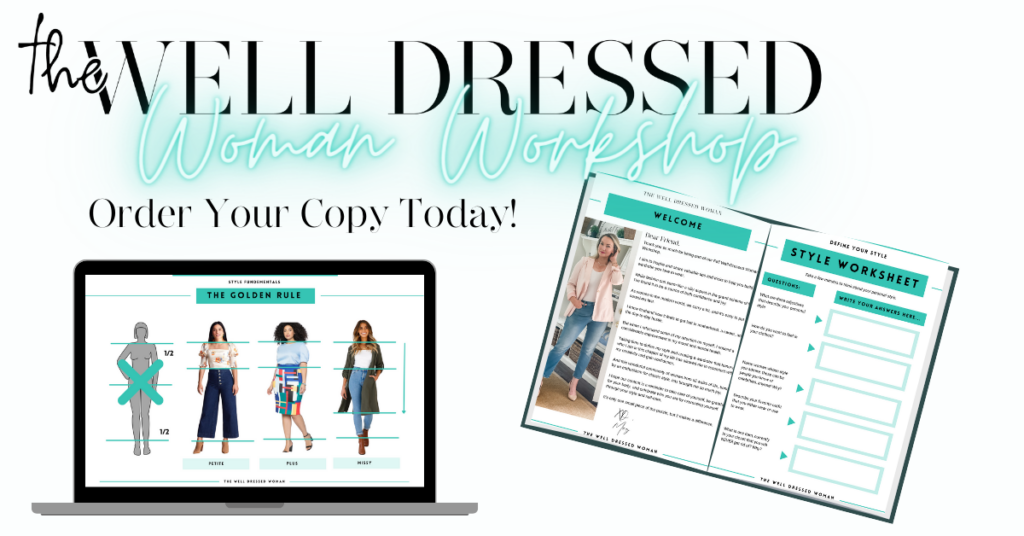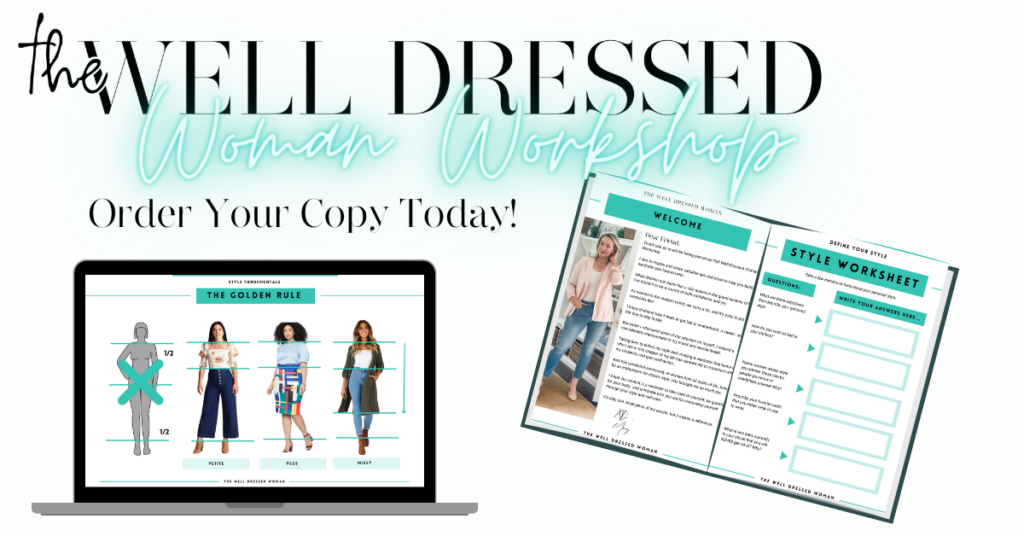 If you missed our LIVE Well Dressed Woman Workshop for Fall 2022, you can now purchase the recording and eWorkbook!
52 Outfits in 2022!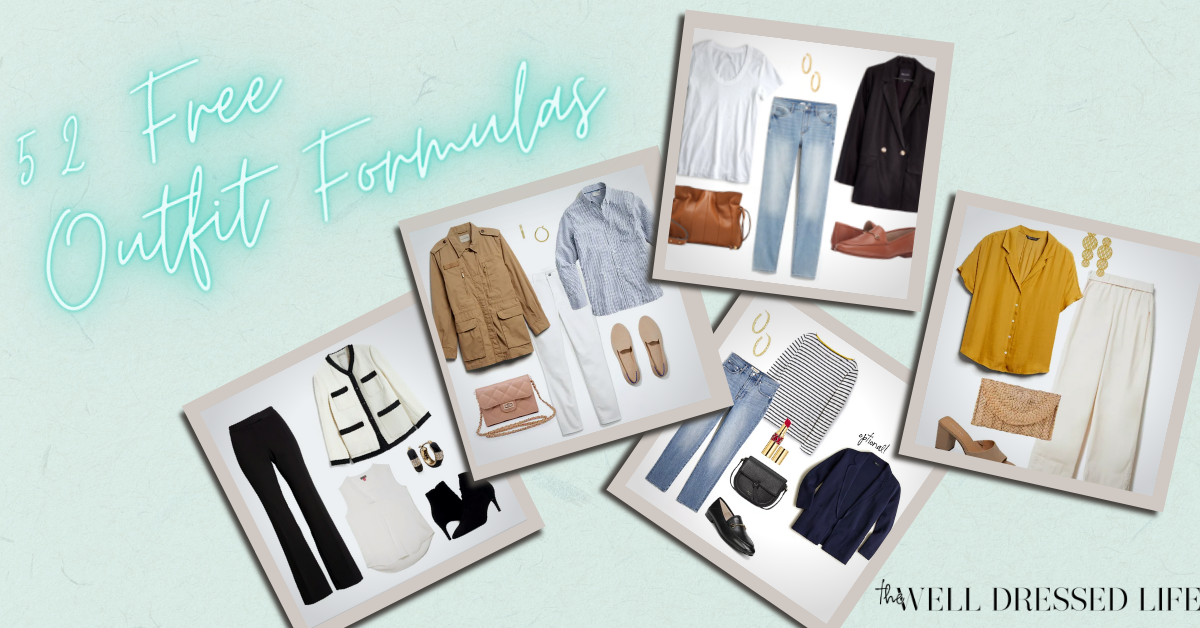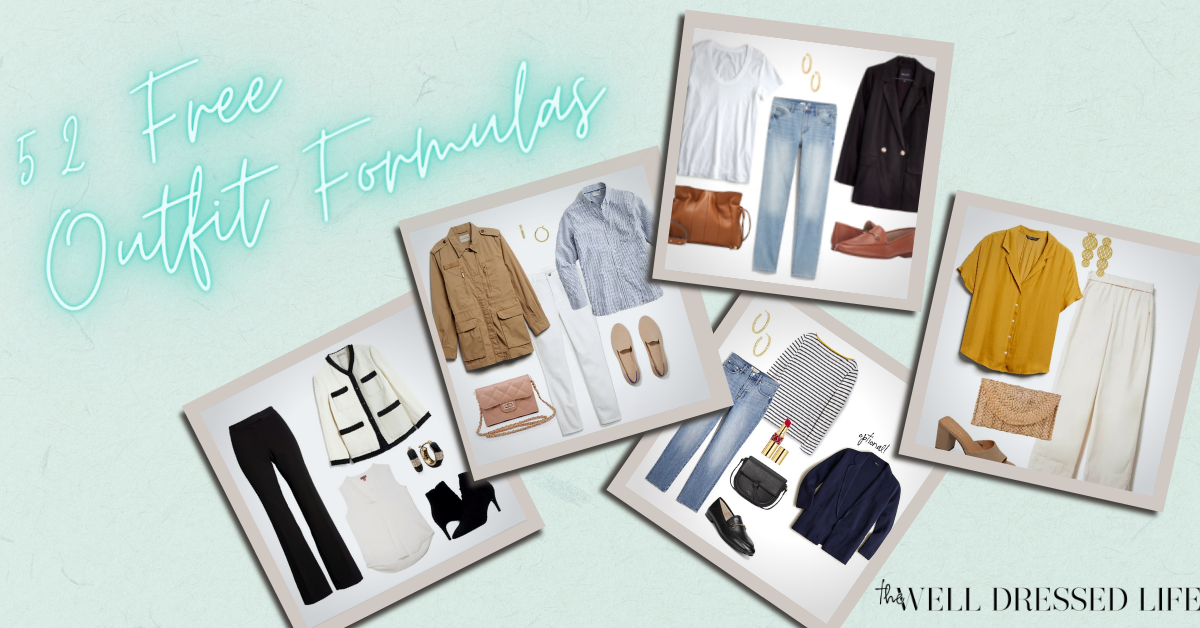 Follow Us on Instagram!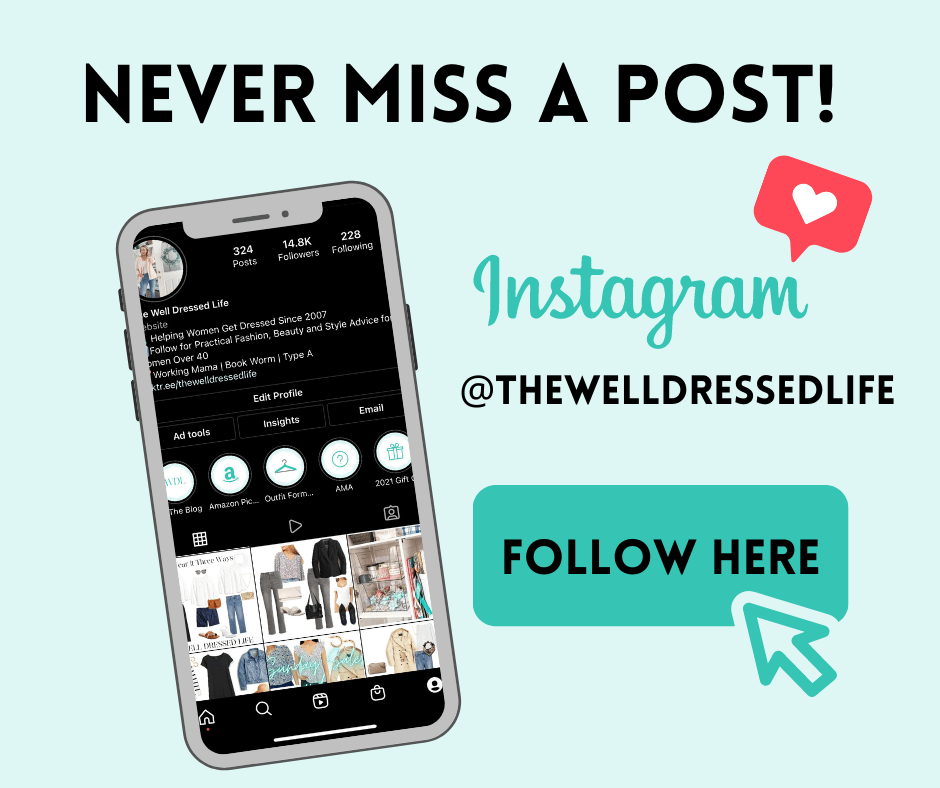 Our Style Content is Inspired by Our Readers
Our readership inspires all of our posts and is not sponsored or paid for by brands or retailers.
Recommendations are based on my experience as a personal stylist and wardrobe consultant for over a decade. I worked with busy, down-to-earth women who wanted to look chic and feel confident but were often confused by so much of retail.
Some links are affiliate links, which means if you purchase via our site, we receive a small commission.

If you enjoy our content and would like to help us grow, please follow on Instagram and join our Private Facebook Group to access more advice and exclusive in-depth conversations with other like-minded women.
Learn about our mission to help women look and feel their very best, every day, here.
Sign Up for Daily Content and Receive Our Free Classic Wardrobe Checklist