One of the best aspects of our community is that I communicate directly with our readers, allowing me to answer popular questions within our content quickly.
For the last few weeks, we've featured different versions of Chelsea Boots, and the most popular question was, "How do I wear it?"
So today, we're showing you just that.
Outfit Formula: The Chelsea Boot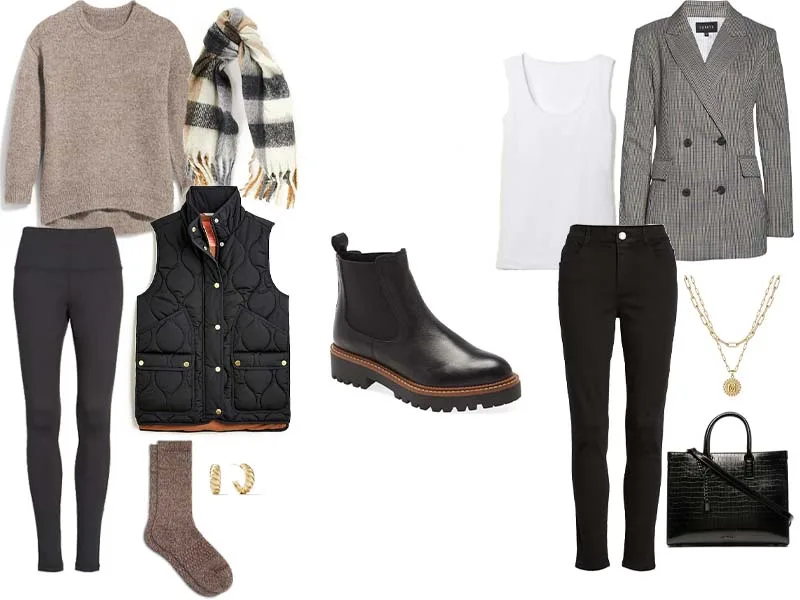 Chelsea Boots, $70 | Marled Socks, $14 | Leggings, $59 | Plush Sweater $55| Blanket Scarf, $15 | Quilted Vest, $114 | Croissant Dôme Hoops, $78 | High Waist Skinny Ankle Jeans, $74 | Double Layer Tank, $38 | Plaid Blazer, $145 |Layered Initial Necklace, $15 | Tote Bag, $159
Let's start, of course, with the boot.
For today's featured item, we're using the Caslon Chelsea Boot in black available at Nordstrom on sale for just under $70. I like the price, fit, and styling, especially the brown trim around the sole.
Chelsea Boots work best with pants. Not that you won't also see them paired with a dress, so you can try them with a slip or sweater dress and see how it feels on.
That's one of those styles I appreciate on others, but when I try it myself, I feel awkward.
Above we're creating two easy-to-wear but very different looks—one for the weekend and one for work.
Starting with a good old pair of leggings.
This next bit is important. Above is the classic style of Zella Live-in Leggings at Nordstrom for $60. These are a little less expensive than their High Waisted "Studio Luxe" pair, also at Nordstrom for $80, which are higher waisted and have pockets.
For a much less expensive option, these HealthYoga Yoga pants are a great dupe, available on Amazon, up to a 3XL for about $20.
I get lots of questions about where the top of the boot and the bottom of the pant should meet. Because these are leggings, I would ensure they go to your ankle and sit in the boot.
What about socks?
Try these marled calf socks from Bombas and let the top of the sock peek out above the boot by 2 -3 inches (you'll have to fold and scrunch them).
As you see above, I'm using a brown pair to coordinate with a brown sweater.
I like this one from Old Navy; it's a true tunic, so a bit higher in the front and longer in the back. It's 25% off with code BONUS.
Then, if you like, throw on a black vest. You probably have one already, but if not, this season, we like the new J.Crew Excursion Vest. Available in lots of colors and sizes.
To make it all come together, an inexpensive plaid scarf in cream, black and tan and these best-selling Croissant Dôme Hoops from Mejuri.
How about a look for the office?
I'm using a pair of high-waisted skinny jeans; you could also use a slim-straight, just be sure they don't feel baggy or oversized.
This pair is from Wit&Wisdom, popular with our community for their fit and price point, and comes in 0 -18 in regular and petite – an excellent option for our petite friends.
You want the hem to sit in the boot, over the boot, or just meet each other. So basically, you don't want to show a lot of leg between the boot and the hem.
Then, we're rocking a blazer. I'm using this plaid, double-breasted option from Nordstrom, in sizes 0 – 16, but they are getting limited.
But there are so many options right now. So, for example, if you bought this Old Navy Soft-Brush Blazer that we featured last month, it is PERFECT here.
Available in regular, tall, and petite in XS – 4X, and it's part of the 25% off promo with code BONUS.
You could also try this grey tweed option.
Underneath, we're using this fantastic layer tank from Boden. I love the wide straps, and the scoop neck is ideal for layering under blazers.
Then, fill that neckline with this initial necklace or any delicate combination of chains.
And for a bag, something structured and serious, like this Croco-embossed tote.
Back By Popular Demand!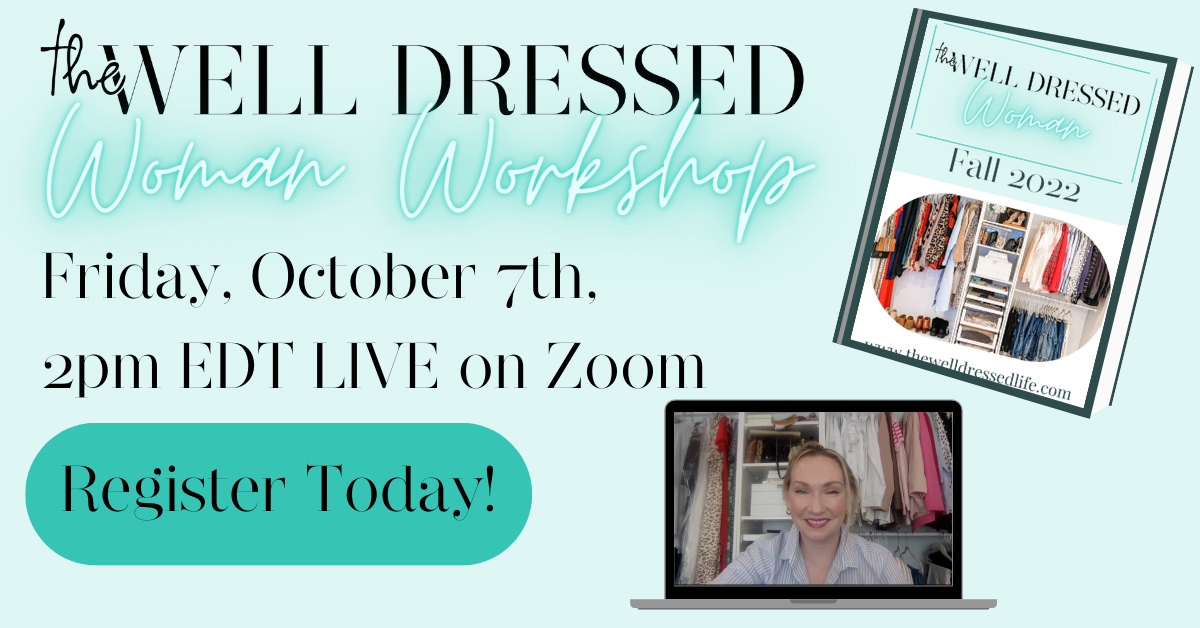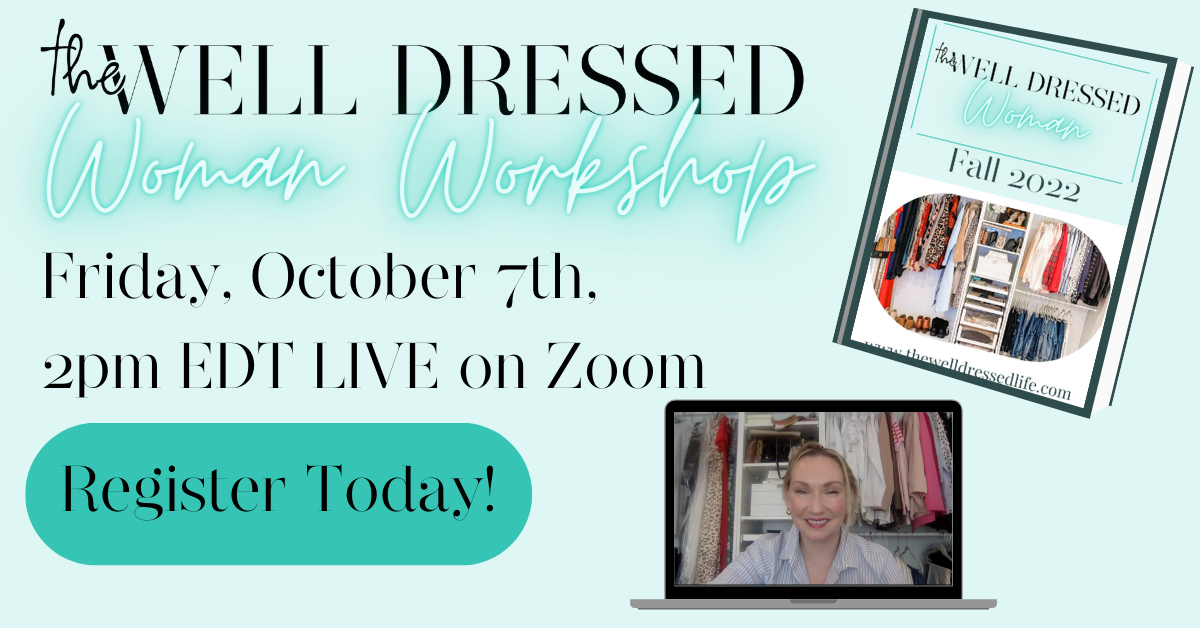 52 in 2022!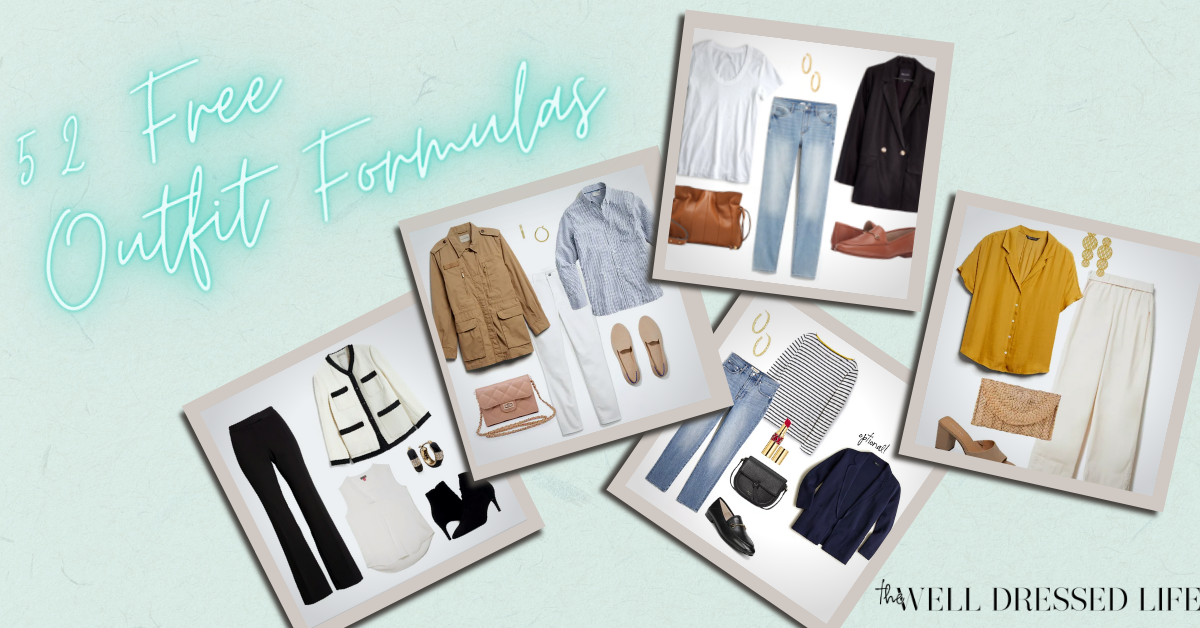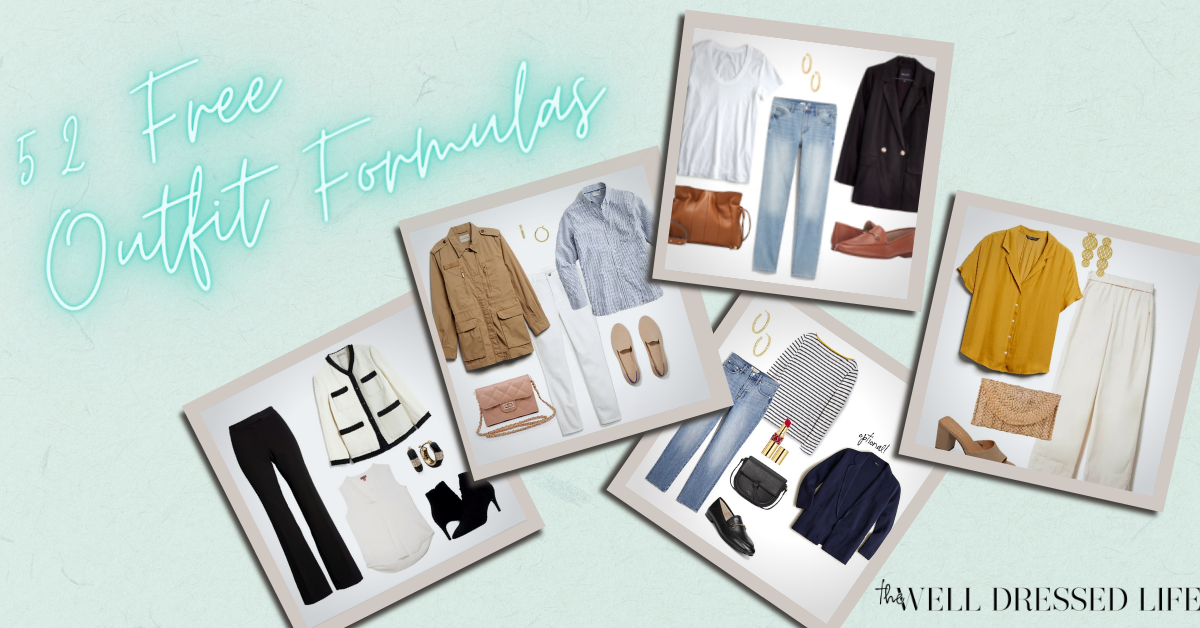 Follow Us on Instagram!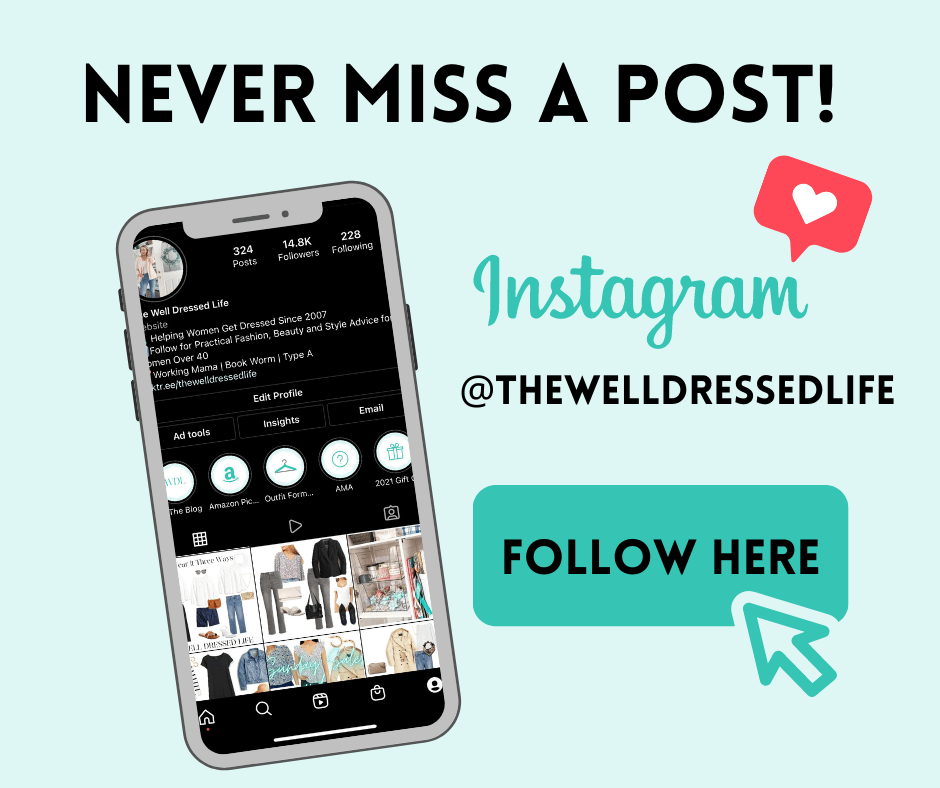 Our Style Content is Inspired by Our Readers
Our readership inspires all of our posts and is not sponsored or paid for by brands or retailers.
Recommendations are based on my experience as a personal stylist and wardrobe consultant for over a decade. I worked with busy, down-to-earth women who wanted to look chic and feel confident but were often confused by so much of retail.
Some links are affiliate links, which means if you purchase via our site, we receive a small commission.

If you enjoy our content and would like to help us grow, please follow on Instagram and join our Private Facebook Group to access more advice and exclusive in-depth conversations with other like-minded women.
Learn about our mission to help women look and feel their very best, every day, here.
Sign Up for Daily Content and Receive Our Free Classic Wardrobe Checklist