A bow blouse, sometimes called a tie top blouse, is a classic and feminine wardrobe staple that stands alone, or elevates an outfit as an elegant layer.
And it's the focus of today's Outfit Formula.
Key Piece: The Bow Blouse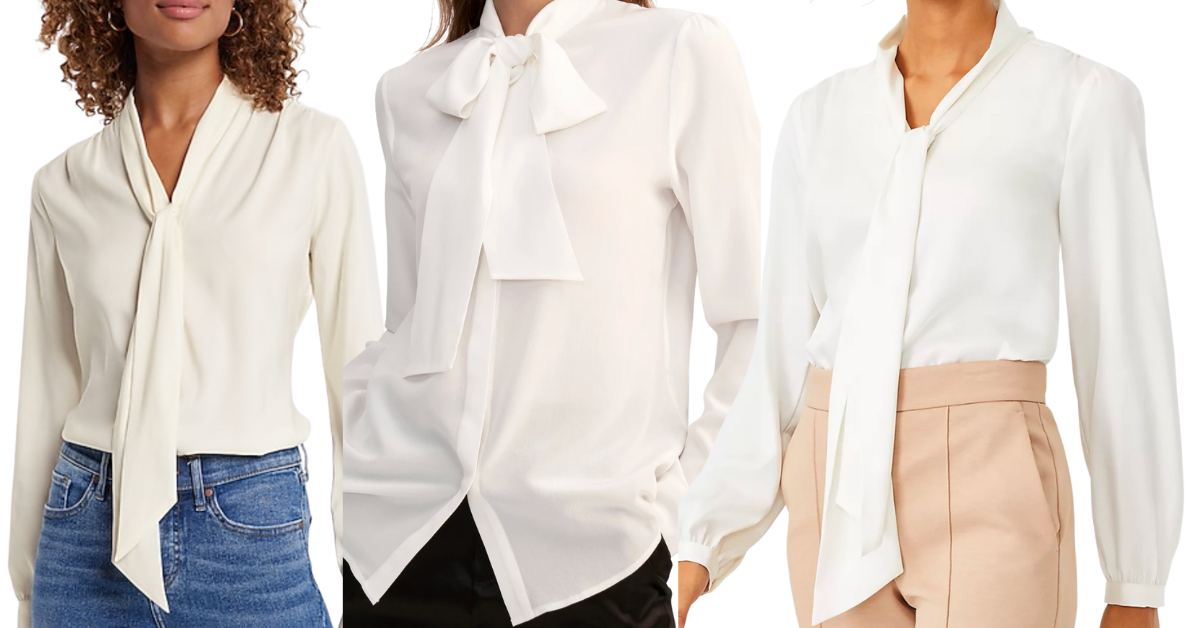 From Left to Right: Bow Blouse, $68 | Bow Tie Silk Blouse, $199 | Tie Top Blouse, $89.50
There are several lovely options available this season for tie-top blouses, though once you are in the category, the selection becomes limited.
Meaning I was looking for a warm white or ivory color blouse, and had to sort through lots of color and various design details.
But I did come up with three that I could get behind.
The first one is from Express since we have many readers who are fans of the store. It's just under $70, available in XS-XL, and runs true to size.
Next is a brand called Lilysilk, made with 100% Mullberry silk for anyone looking for more natural fabric options. Available in XXS – XXL for $119.
Finally, this Tie Top Blouse is my personal pick.
It was a best-seller after we featured it early this month in our What to Buy at Ann Taylor and How to Wear it Feature. Available in regular and petite, in XXS – XXL.
A note about plus sizes: I do an exhaustive search for sizes for every piece of content I publish.
Sometimes, I hit the jackpot and can have recommendations in an inclusive size range; other times, like today, I came up with nothing.
And when I say nothing, I mean there is not a single plus size option I think is worth your money.
So please trust that I am always looking and keep inclusivity of size top of mind. But I'm not going to make a recommendation for the sake of saying it's inclusive. I need to maintain my integrity.
I am not a retailer or manufacturer, so my options are as limited as the consumers.
That said, something like this Vince Camuto v-neck blouse with an inverted front pleat detail would be a nice alternative as the pleat mimics the line of the body, similar to how the tie helps create length.
Ok, now let's get into today's formula.
Outfit Formula: The Bow Tie Blouse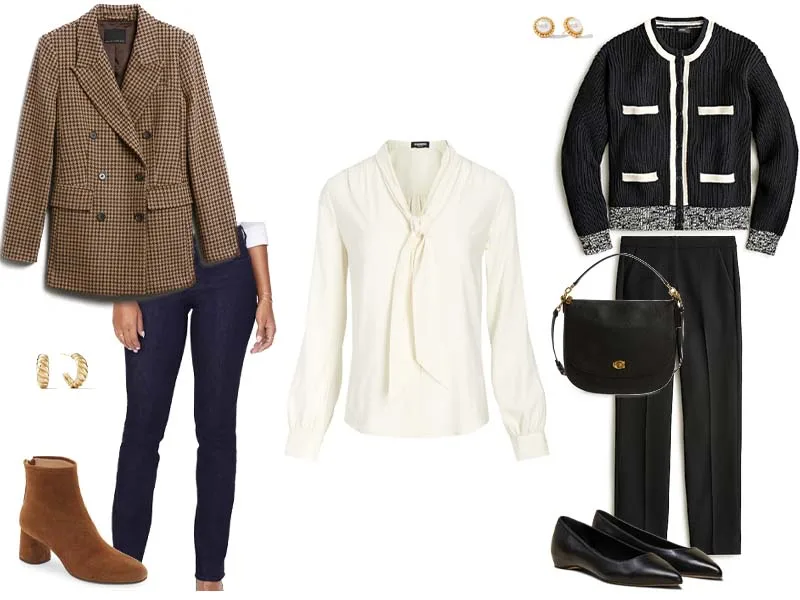 Modern Wool Blazer, $270 | Straight Leg Jeans, $99 | Booties, $285 | Croissant Dôme Hoops, $78 | Cardigan Sweater, $128 | Straight Leg Pants, $98 | Flats, $248 | Shoulder Bag, $278 | Pearl Earrings, $155
Of course, you can wear this blouse on its own. But, depending on the sheerness, you might need a neutral-to-you cami underneath.
But it shines as a layer, adding depth and visual interest, especially this time of year.
I do not recommend creating a bow; it's too fussy. Instead, tie it in a knot and let it hang.
Outfit One: With Jeans
For our first outfit, we're using the Modern Wool Blazer, featured in our Banana Republic roundup. Happily, it's still on sale for 40% off in regular and tall sizes from 0-20.
I love how the blouse's femininity contrasts with the blazer's menswear feel.
Pair with your favorite straight-leg jeans in a dark rinse wash and let them act like a pedestal, showing off your fall layers.
Then, an ankle boot is perfect. Above, we're showing the AGL suede boots, a more expensive option but still on sale at Nordstrom for 40% off.
Have the hem of the jean over the top of the boot.
For accessories, keep it simple with a pair of earrings. I'm using the Croissant Dôme Hoops from Mejuri.
They play into the traditional look of the outfit with a modern edge.
Outfit Two: With Black Pants
Our second outfit uses the same formula with different elements, making a look ready for the office.
Instead of jeans, go-to black, straight-leg pants. We've featured many options over the past few weeks; you have your choice here.
Talbots makes a popular style, and so does Ann Taylor.
Above are J.Crew sizes 00 – 24 in classic, petite and tall.
We're keeping them clean and straight-legged to highlight the top, which is the gorgeous cardigan, also from J.Crew.
I just received this as part of a big order I placed. I was "influenced" by a stylist I follow on TikTok and am pleased with it. I'll show it on in an upcoming post.
Available in XXS – XL with 30% off using code FALLFLASH. You can wear this with a thin tank underneath, or layer it over a tie-top blouse, leave it open, and let the tie hang in front.
Then, to keep the ladylike vibe going, I used these earrings from Julie Vos – they are slightly oversized, so please note the measurements.
Finally, a pair of work appropriate flats, in case you can't do a heel.
These are from M.Gemi; readers rave about their comfort. A considered purchase, but they come highly recommended if you are looking for better quality over quantity.
And don't forget this Coach bag is on sale for 40% off at Nordstrom. I received mine yesterday, and I heard from several readers we are all thrilled with it, surprised by how lightweight it is, and excited to have a new, classic, everyday bag for fall.
Register Today!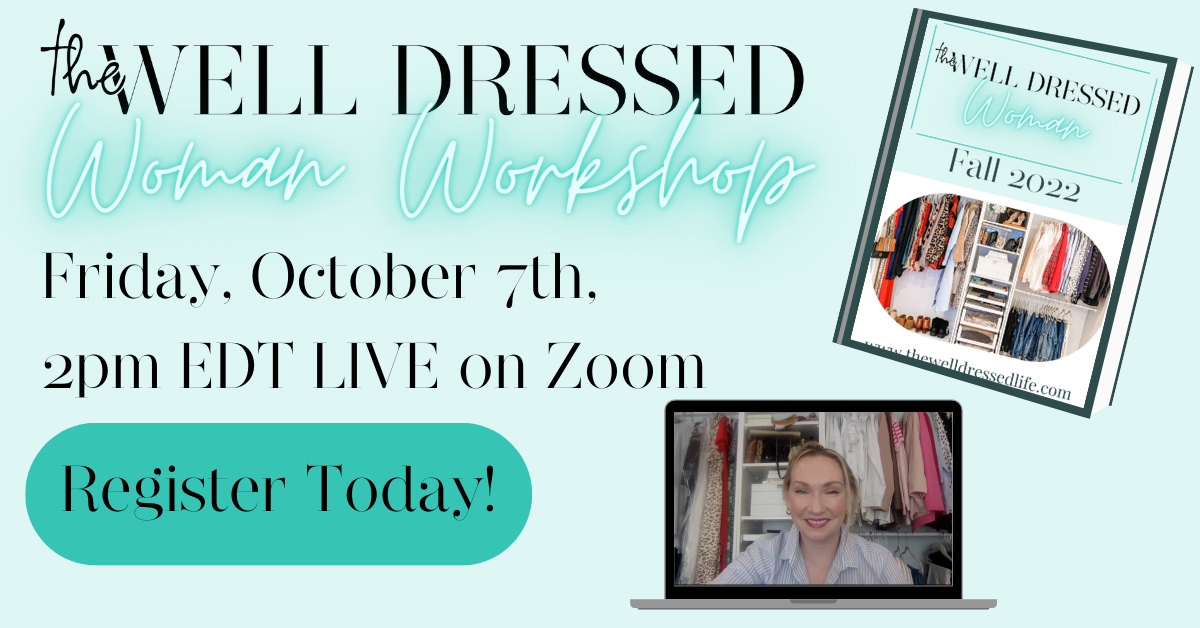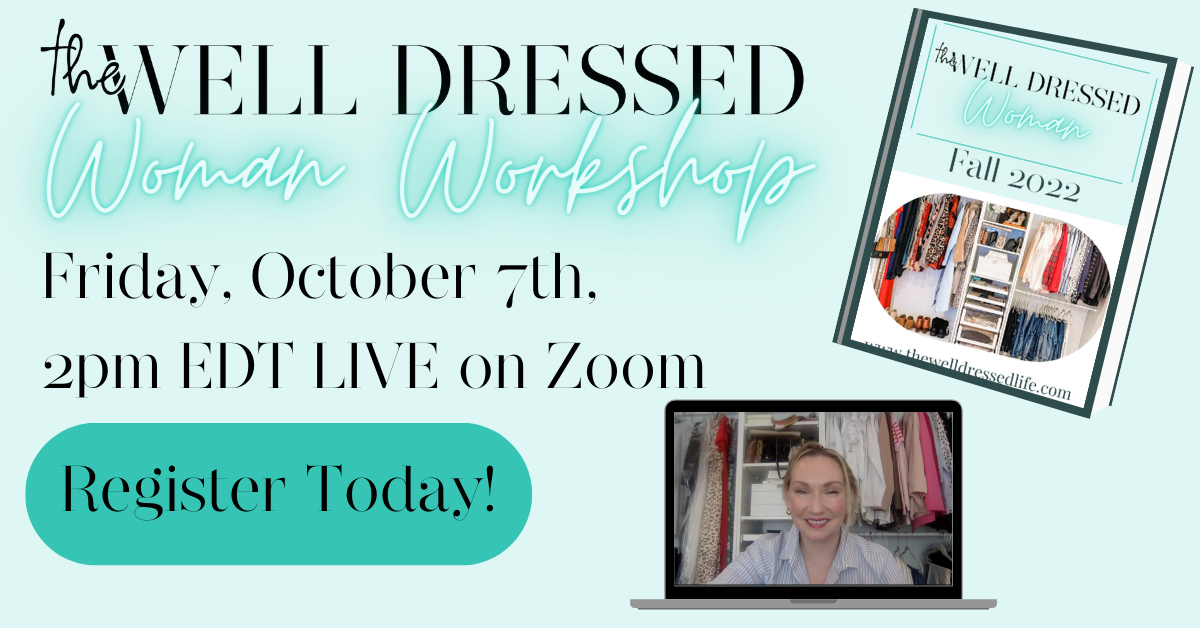 52 in 2022!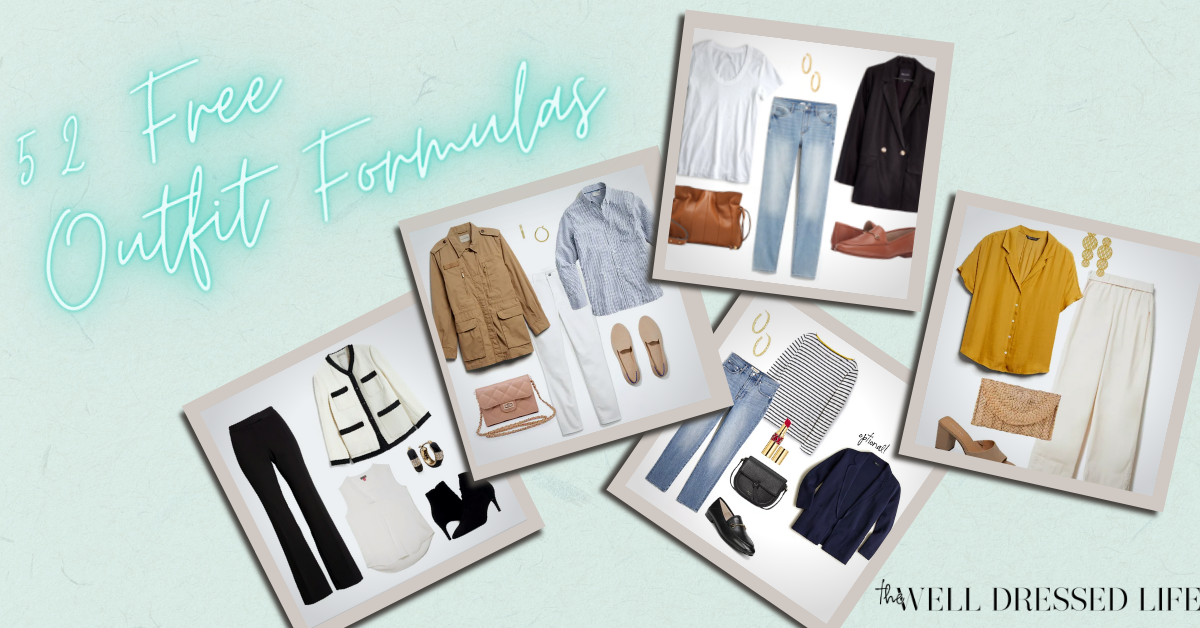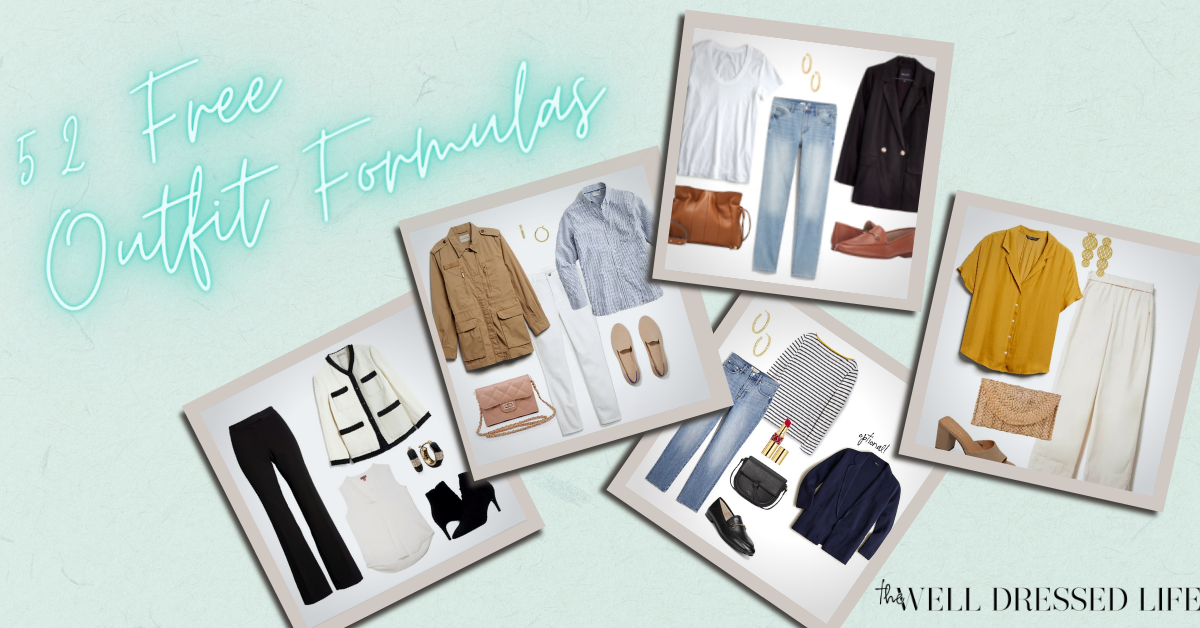 Follow Us on Instagram!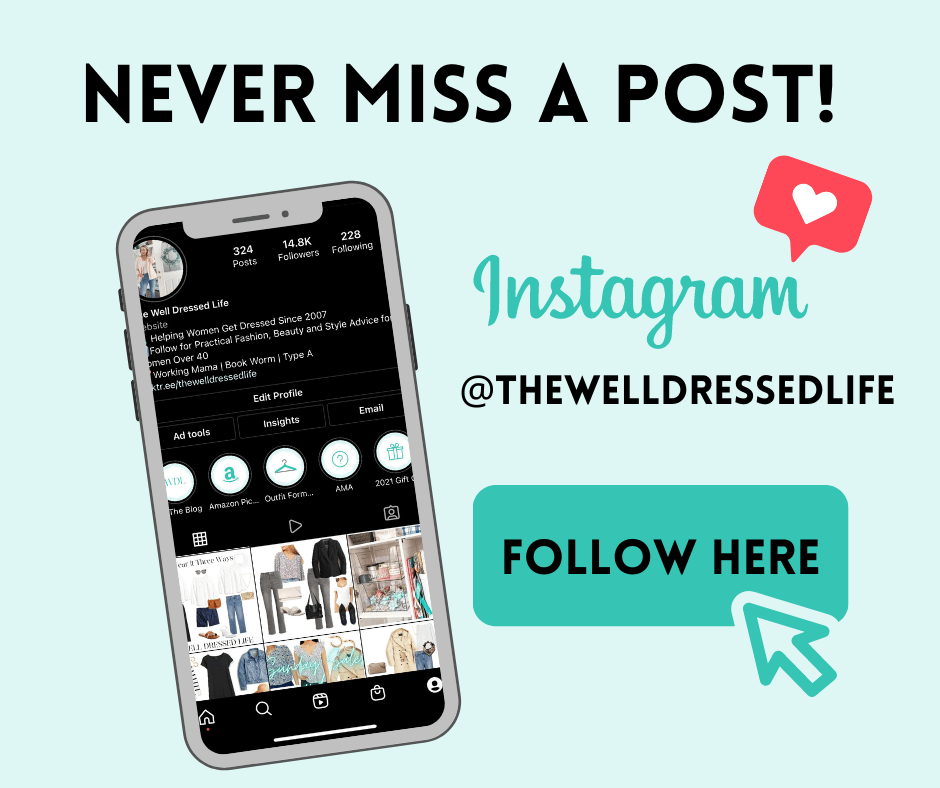 Our Style Content is Inspired by Our Readers
Our readership inspires all of our posts and is not sponsored or paid for by brands or retailers.
Recommendations are based on my experience as a personal stylist and wardrobe consultant for over a decade. I worked with busy, down-to-earth women who wanted to look chic and feel confident but were often confused by so much of retail.
Some links are affiliate links, which means if you purchase via our site, we receive a small commission.

If you enjoy our content and would like to help us grow, please follow on Instagram and join our Private Facebook Group to access more advice and exclusive in-depth conversations with other like-minded women.
Learn about our mission to help women look and feel their very best, every day, here.
Sign Up for Daily Content and Receive Our Free Classic Wardrobe Checklist