I can't believe, in the best way, that it's almost the 4th of July. I look forward to it the second I take my Christmas tree down
For the last couple of years, my best friend has thrown a party at her house, ending the night watching the township's massive fireworks display from her backyard.
The vibe is laidback but festive.
And it should come as no surprise that my patriotic style leans Nantucket. So less literal and more inspired by the holiday.
But I don't want to spend it here. Theme party looks are a always in the save category for me.
So I rounded up some chic but affordable finds to help you build out your own look, regardless of your plans.
July Fourth Fashion Finds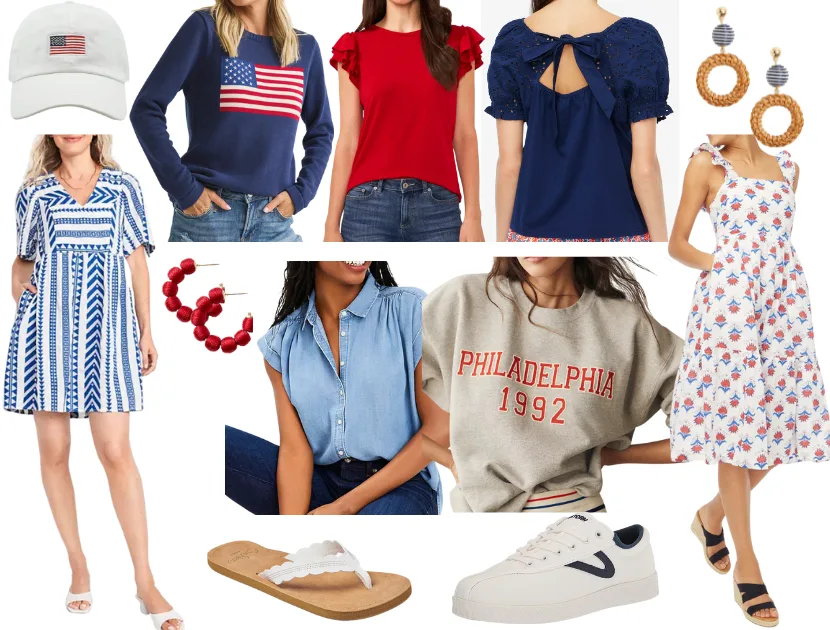 Embroidered Flag Hat
You ladies know I love a baseball hat.
This on theme one is simple, crisp and perfect for summer.
I ordered the white but you can pick it up in several colors including navy, light denim and tan.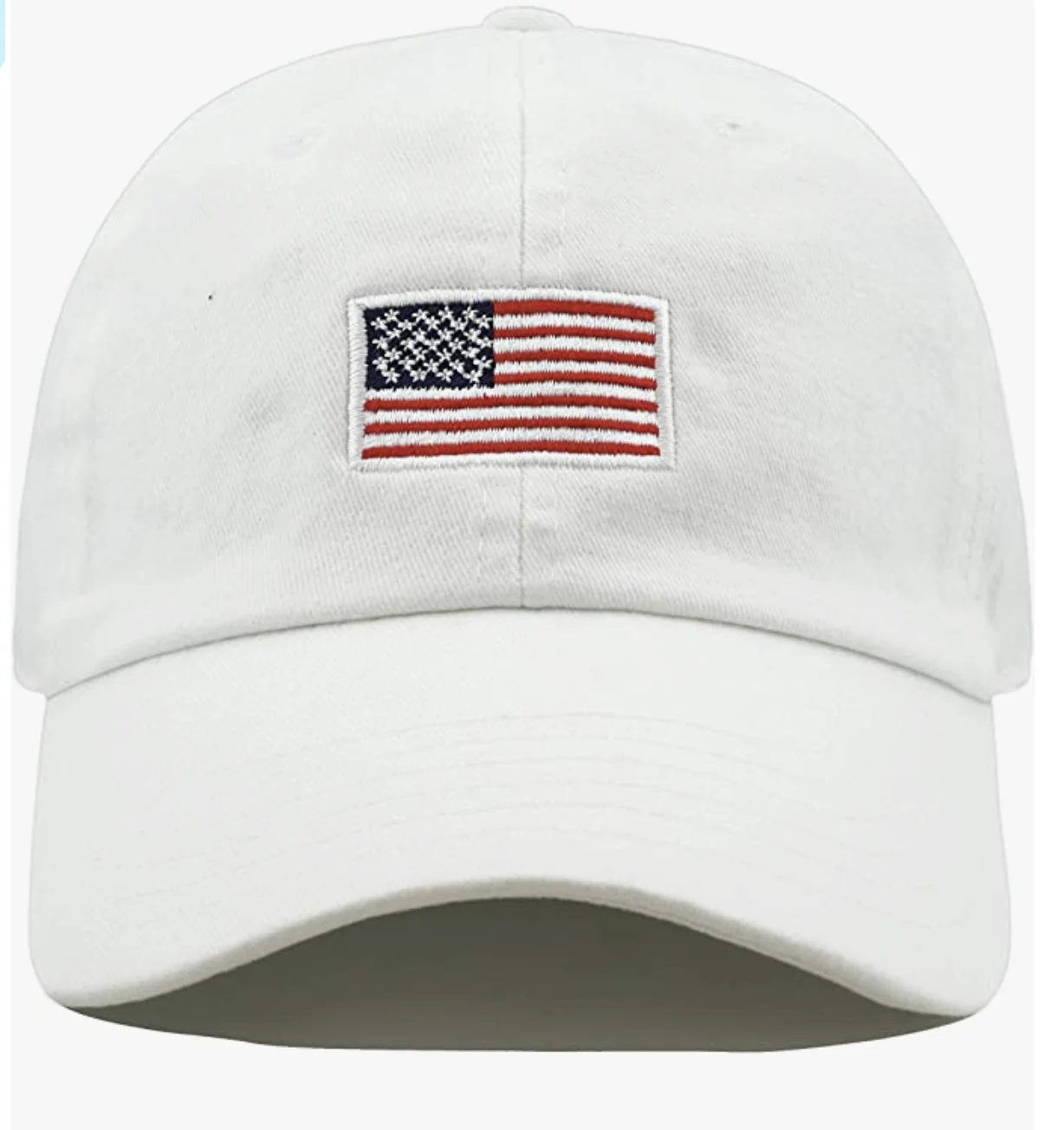 1
Embroidered Flag Hat
Amazon
$15.00
Jacquard Mini Swing Dress
This pretty dress is from Old Navy but the print makes it look like you found it in a little boutique.
It's a hair too short for me (I'm 5'10) but if you are any shorter it would be adorable with flat sandals. It swings and hangs nicely off your body.
Available in regular, tall and petite in XXS – 4X, it's currently 40% off of $44.99.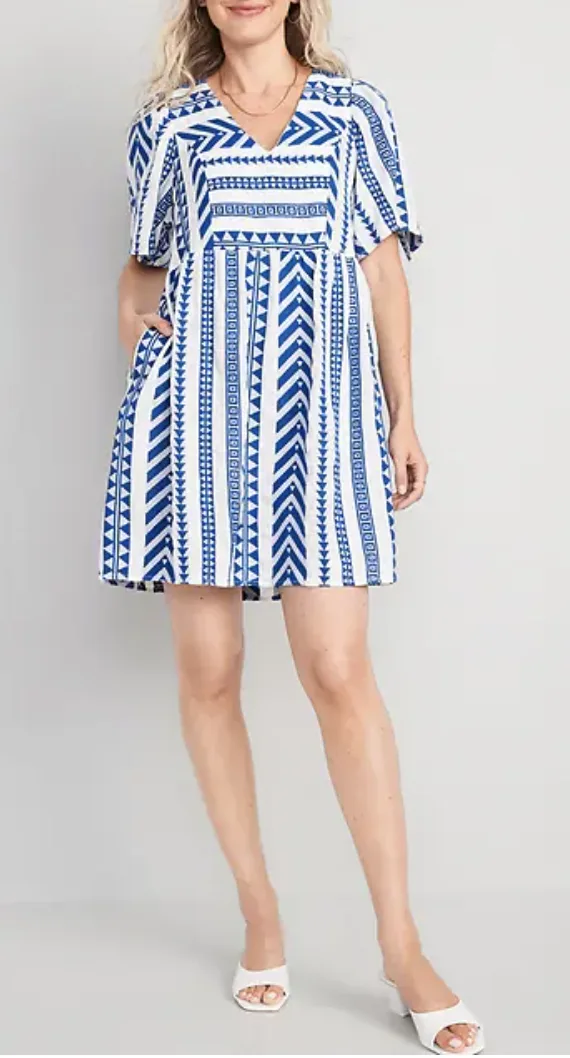 2
Jacquard Mini Swing Dress
Amazon
$44.99
Flag Sweater
I remember when they couldn't give embroidered flag sweaters away at the Ralph Lauren Outlet ten years ago.
Apparently, thhose days are gone; now, this quintessential Nantucket staple goes for hundreds of dollars.
The Ralph Lauren one is $400, and Tuckernuck (one of my favorite shops ) has one for $300. I just can't.
So while $128 isn't inexpensive, it's half the going rate.
I'm hear to provide options …
Available on Social Threads in navy (almost sold out) or ivory, limited to X-Small – Large.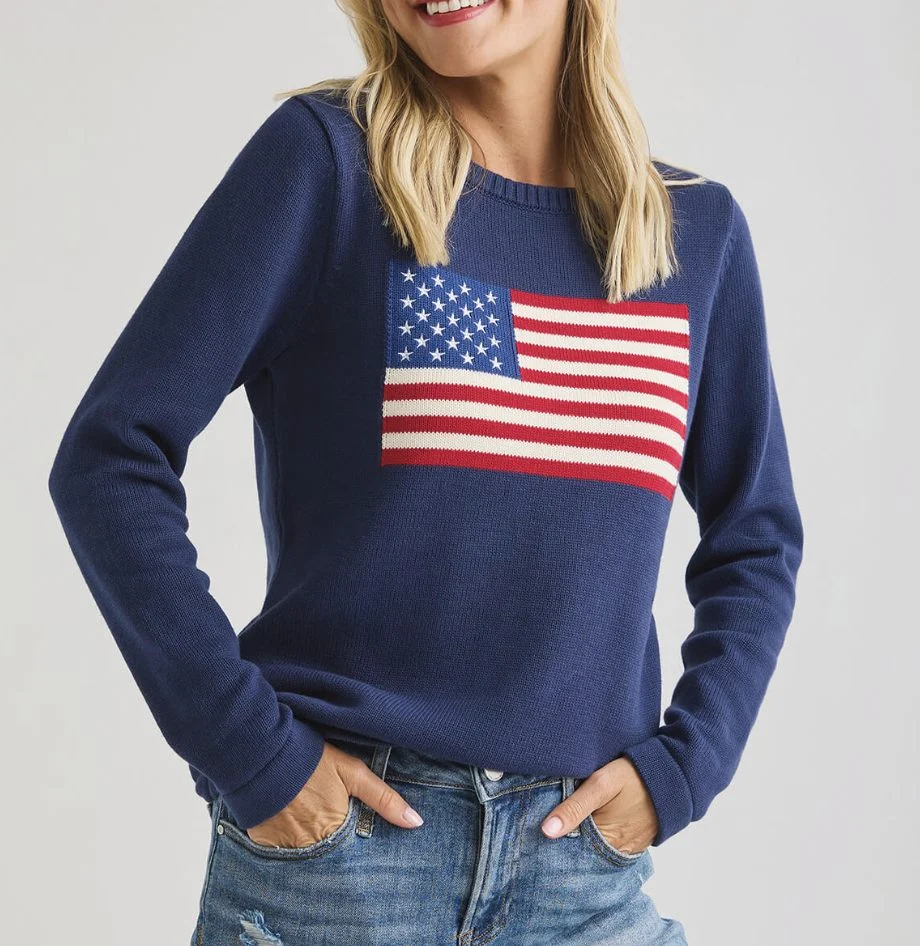 3
Pink Pineapple Ralph Sweater
Social Threads
$128.00
Red Hoop Earrings
Maybe you just want to add a pop of color to what you already have. This is where you can have some fun.
I like these wrapped hoops from LOFT for only $25.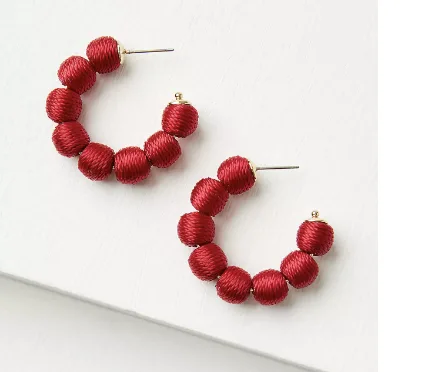 4
Red Hoop Earrings
LOFT
$25.00
Chambray Dolman Shirt
We've featured a few similar tops over the last few months, so this is a reminder that if you have something like this, pull it out!
Pair with white jeans or shorts, add a fun earring and call it a day.
This one from LOFT for $40 in regular and petite in XXS – XXL.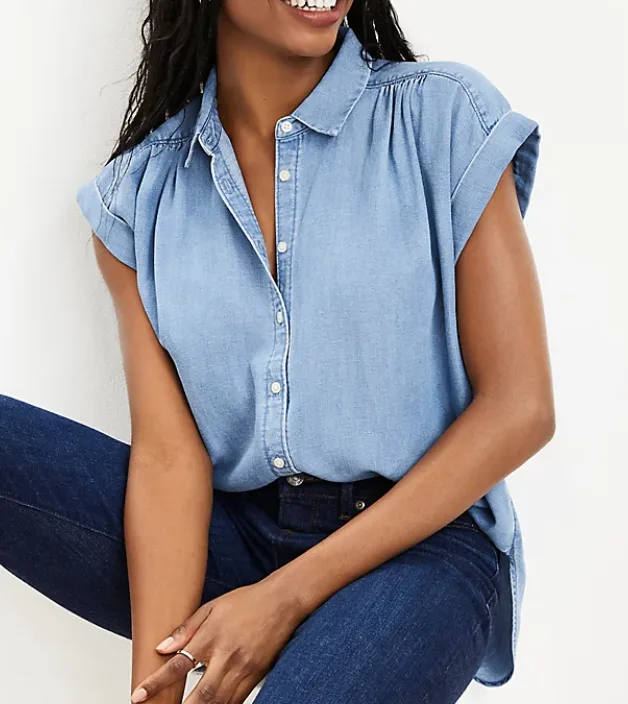 5
Chambray Dolman Shirt
LOFT
$40.00
REEF Sandals
We featured these in our June Wardrobe Capsule and I was so happy to see how popular they were!
I'm sharing the below in white. I love the scalloped detail, that helps bring some style to a comfort shoe.
I'd wear these with anything from a dress to cut-offs.
Comes in several neutral colors for $45.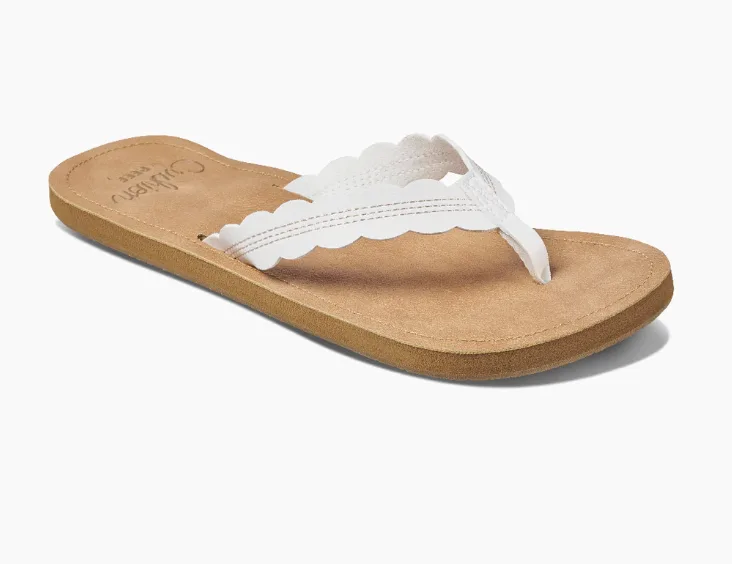 6
Cushion Celine Sandals
REEF
$45.00
Ruffle Knit Top
For a top you can wear on repeat, consider this simple ruffle knit top from one of our favorite brands, CeCe.
Available in several colors including red (below) and a couple shades of blue for $59 in XXS – XL.
For a similar feel in plus size see here.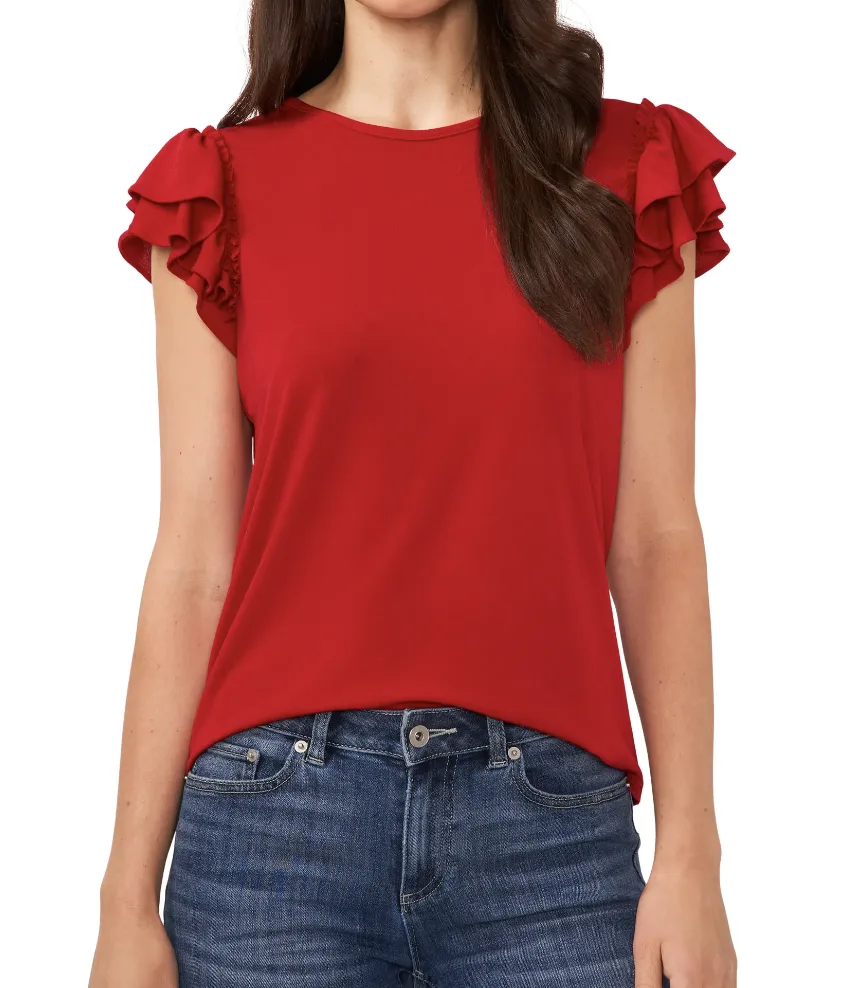 7
Ruffle Knit Top
CeCe
$59.00
Eyelet Tie Back Top
I think this is such a a pretty top, especially the back, and love how the eyelet elevates the a simple tee style.
Available in XS – 3X for $34.50.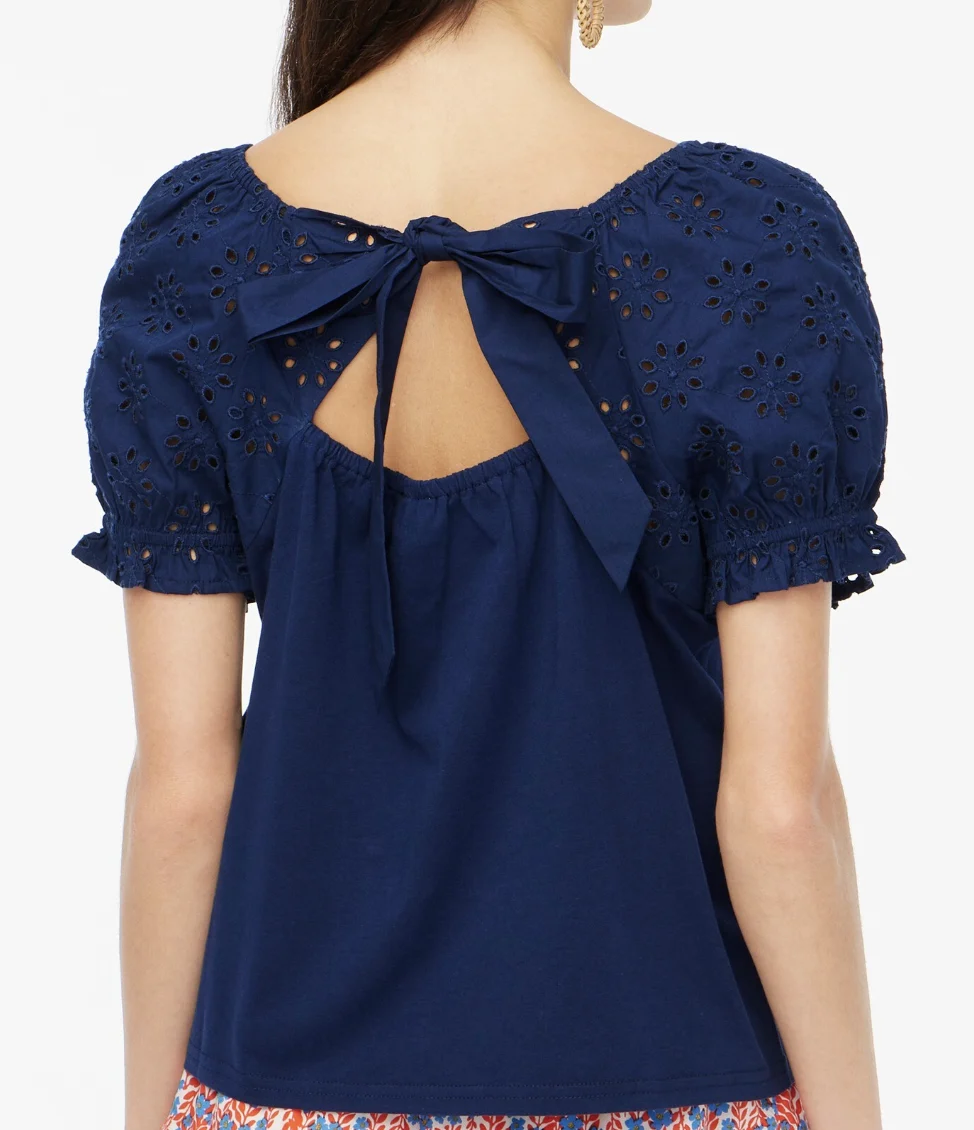 8
Eyelet Tie Back Top
J.Crew Factory
$34.50
Philadelphia Sweatshirt
I know this is niche, but this Philly girl scooped this vintage style sweatshirt right up and am hoping for a chilly night next week.
And if it's not, I'll just tie it around my shoulders.
Available at Anthropologie for $78, not cheap, but I like it.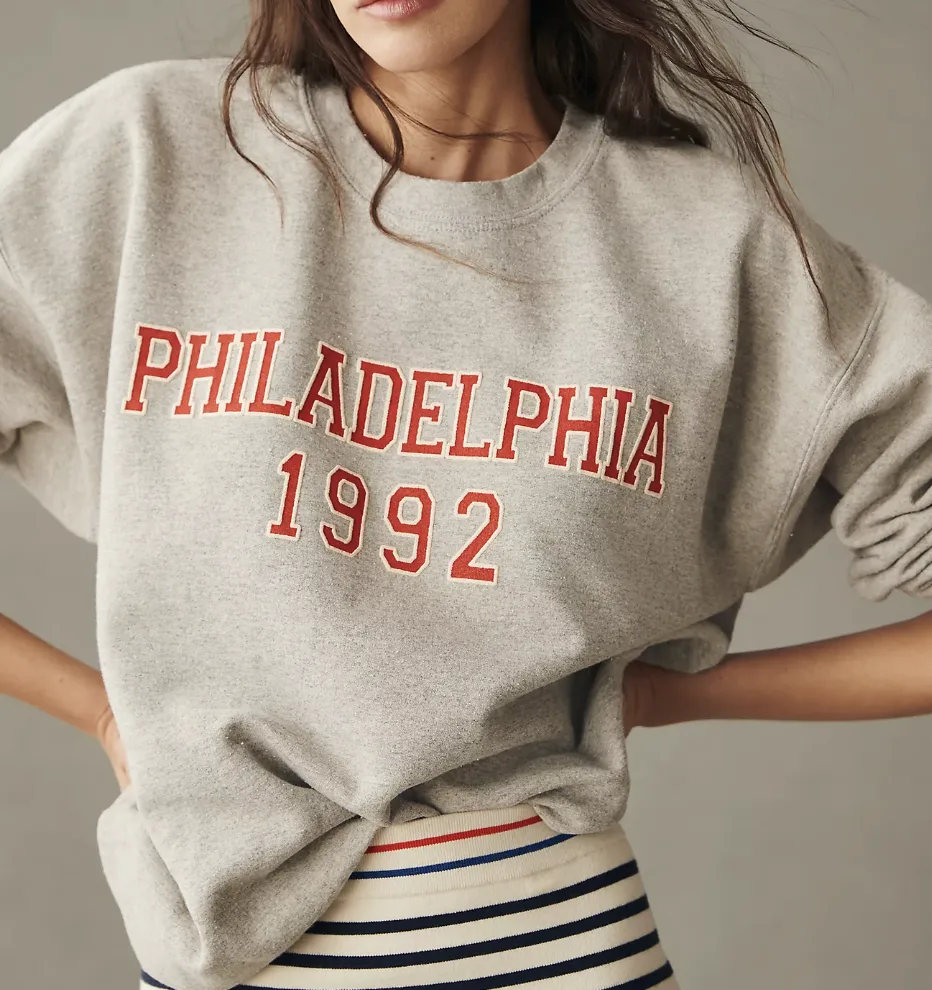 9
Philadlephia Sweatshirt
Anthropologie
$78.00
Print Midi Dress
I don't usually like the prints at J.Crew Factory, but I like this one.
Available in regular and petite in 00 – 20 for $60.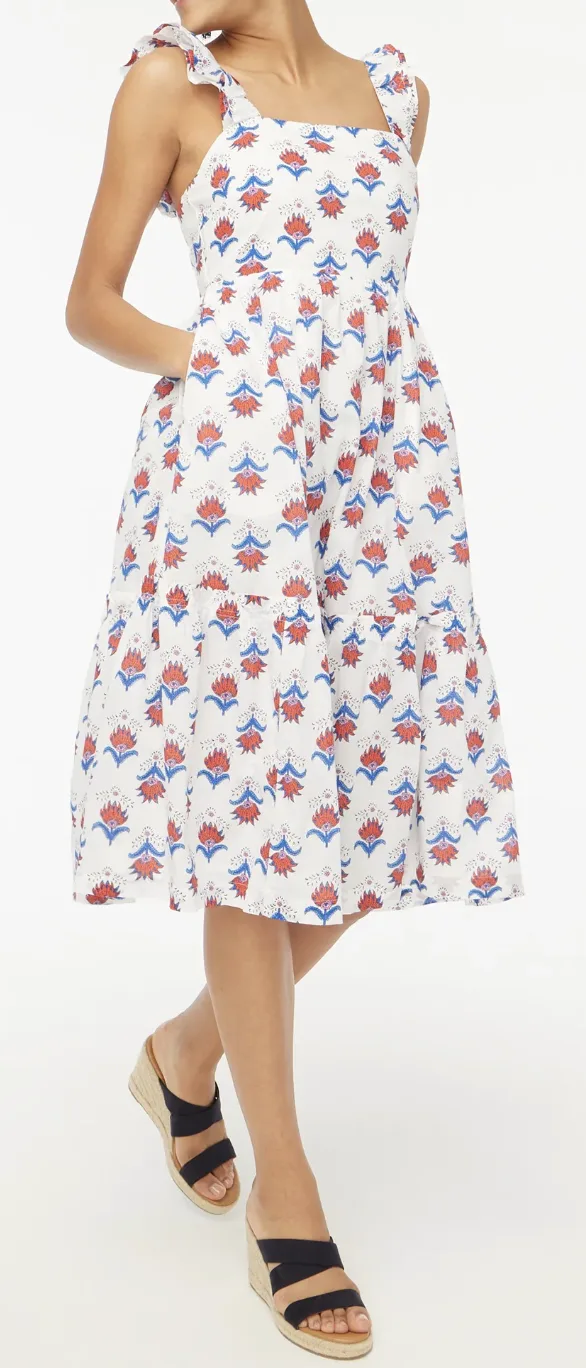 10
Print Midi Dress
J.Crew Factory
$60.00
TRETORN Nylite Plus Canvas Sneakers
Comfortable, adorable and will work with a range of looks, these TRETORN sneakers are similar style to Veja's but a fraction of the price.
Available on Amazon currently for $40.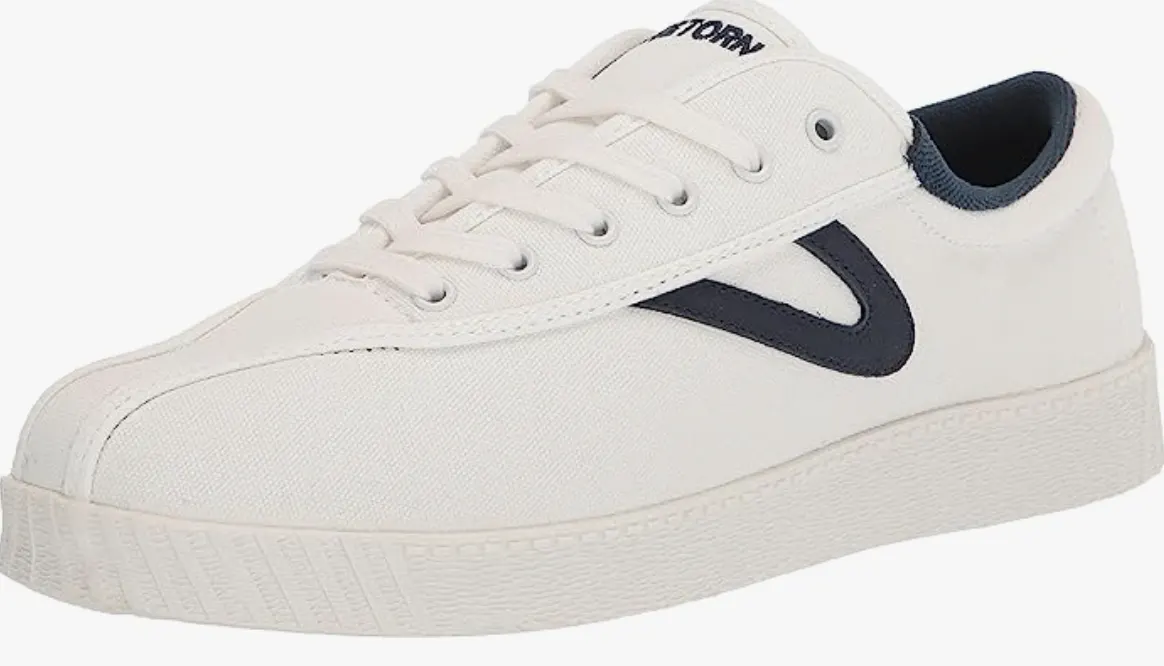 11
Women's Nylite Plus Canvas Sneakers
TRETORN
$40.00