Before you pull the trigger on a purchase, my best shopping tip is to wear it at least two, but preferably three different ways.
And this blazer is such a great example of how taking time to think about how you're going to wear something can add so much value to your wardrobe.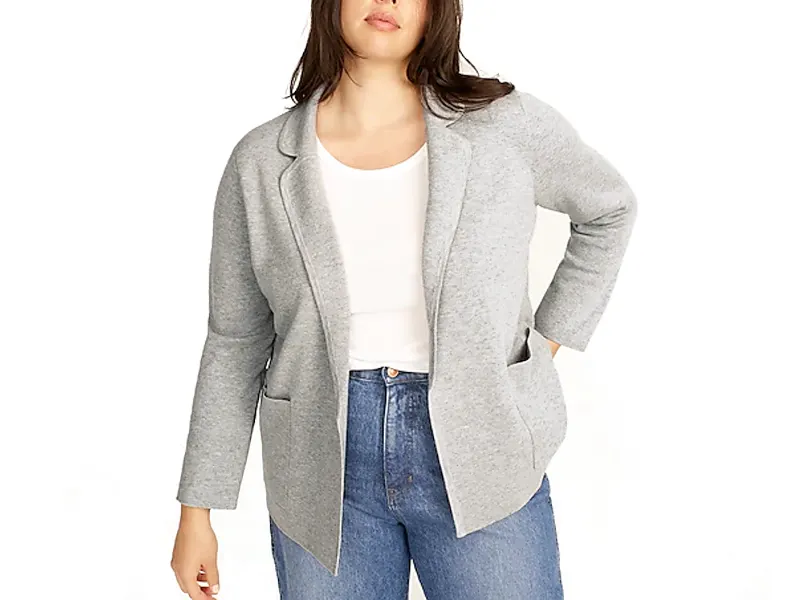 It's an ideal piece, that effortlessly floats between sporty joggers or chic trousers.
I like it especially if you are headed back to the office a few days a week.
How to Wear the J.Crew Eloise Sweater Blazer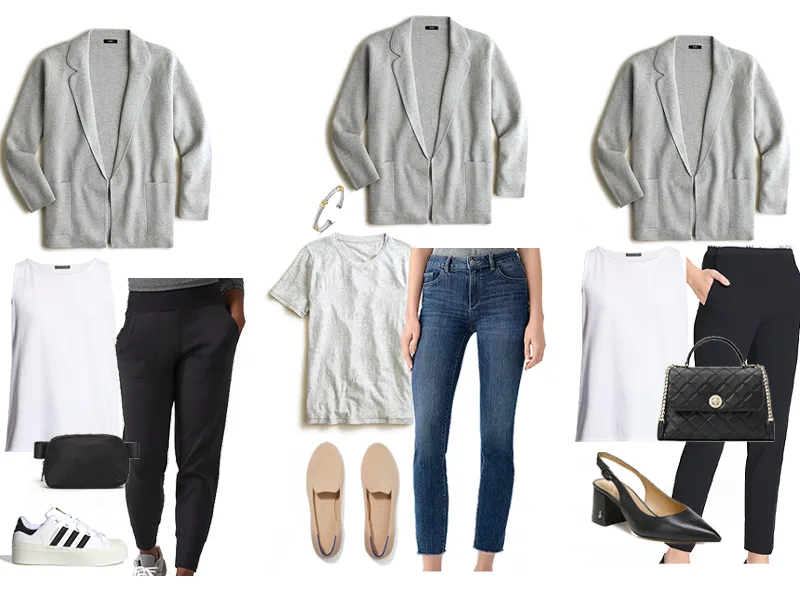 Please note: I purposely keep these outfits based in basics because:
(1) Personal style is personal 😉 You can play with these looks however you like. The sweater blazer is available in other colors; swap the beige shoe for a leopard print add a scarf to the third look. etc.,
(2) These pieces are wardrobe builders in their own right and offer up additional options in a range of categories that will fill other holes in your closet.
Sporty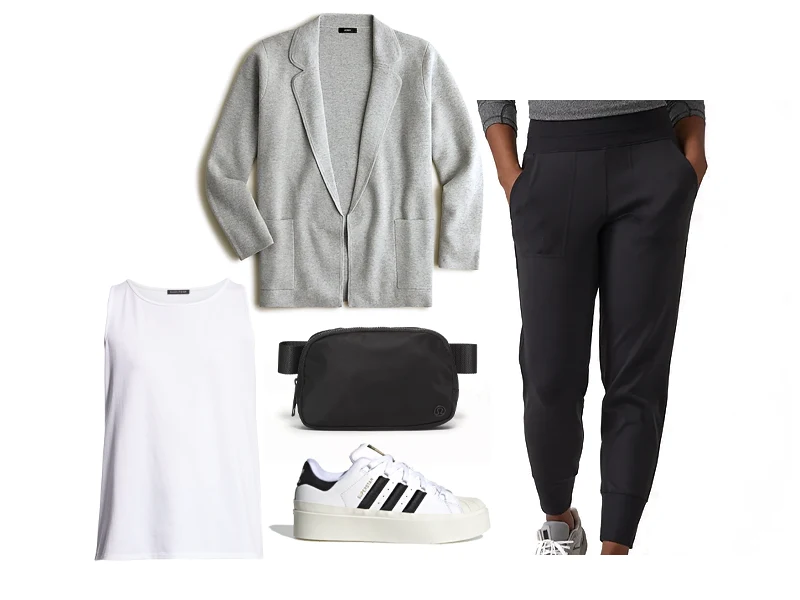 Jersey Tank, $88 | Joggers, $98 | Sneakers, $110 |Belt Bag, $38
So let's start with a sporty look, for your casual days when you still want to feel pulled together.
Listen, this tank is $88, which is not inexpensive.
Can you wear a tank from Old Navy? Of course.
So if you are looking to build a better basics wardrobe, keep her in mind as a resource.
Finally, if you want to be hands free, I'm a big fan of the lululemon Everywhere Belt Bag. You can wear it around your waist or across your chest, depending on the look you like best.
Casual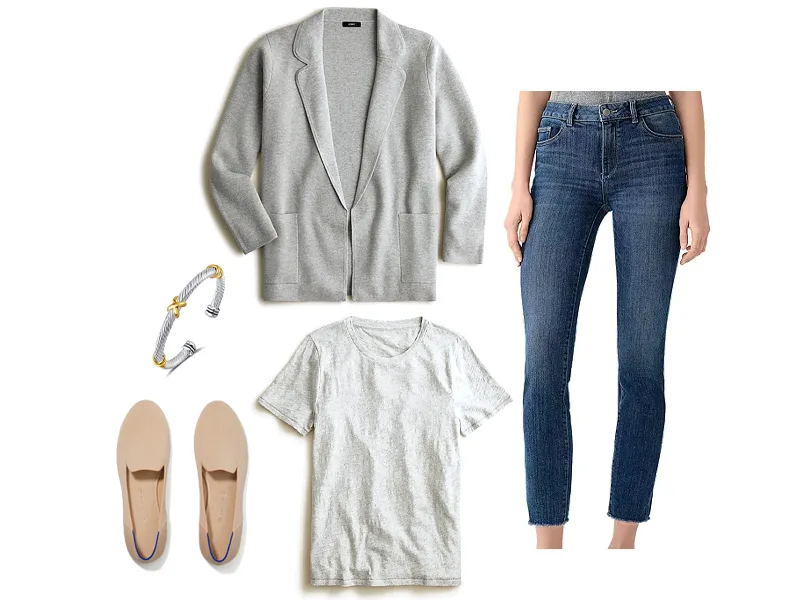 Next, a simple jeans and tee-shirt look, but polished.
How do we do that?
By pairing better quality, thoughtful pieces together, focusing on fit and finished.
Let's start with the jeans. Again, these are expensive, but I want to keep a good balance of price points, and we've featured a LOT of Old Navy recently.
DL1961 makes my absolute favorite jeans. I highly recommend them if you are ready to spend on "investment" jeans. They wear and wash beautifully, maintaining their shape and wash season after season.
Then, a tee-shirt, this one is also from J.Crew in the same Heather Grey as the sweater blazer. I like to buy layering pieces, when I can that coordinate, thereby making a "set".
You can also wear your favorite white tee.
For shoes, I'm going with the new Rothy loafers in Ecru. The light tone of the shoe is fresh for spring.
And then this pretty designer-inspired bracelet was featured in yesterday's post. So remember, when your look is simple like this one, incorporate your better jewelry and mix with some less expensive pieces.
Professional