Could your hair use a little love? If so, today, I'm going to share how to fix damaged hair, at home, in five easy steps.
I am brutal on my hair. Between regular visits to the salon for full highlights, to using various heat tools, and of course, just getting older, my hair needed some serious TLC.
So last year, I started this routine, and I've been doing it weekly ever since. If you're in the same boat, I thought I would share what I'm doing to help repair the damage from decades of abuse that's making a big difference.
It's a simple process that takes about 10 minutes that you can add to your morning or evening routine once a week.
How to Fix Damaged Hair in 5 Easy Steps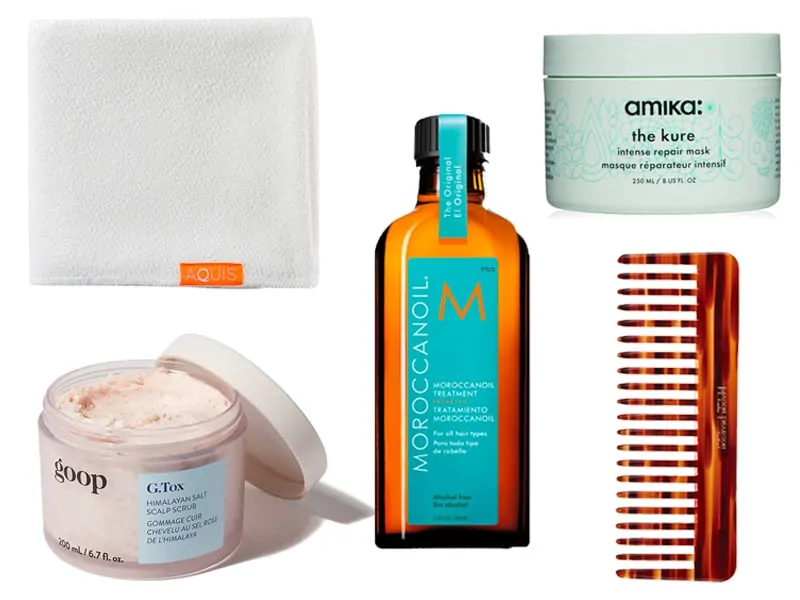 I do this every Monday morning in the shower and it takes no time at all. This process is really easy to incorporate into your morning or evening shower routine.
How to Fix Damaged Hair in 5 Easy Steps
It's well documented that I love this salt scrub. Taking care of your scalp is the first step in healthy hair. Aside from this feeling like a spa treatment (it's especially glorious after a sweaty workout), it removes all the residue, dead skin cells, and excess oil on your scalp.
Two of my three daughters (13 and 11) are equally obsessed with it. I told them when I was their age, I took my babysitting money and blew it on cheap products at Rite Aid and wasn't using a $40 scalp treatment from Goop.
They tuned me right out once I started my sentence with, "When I was your age…"
Anyway, use this in the shower instead of your regular shampoo once a week. It's a bit expensive, but a little goes a long way as long as you don't have kids with access to your shower.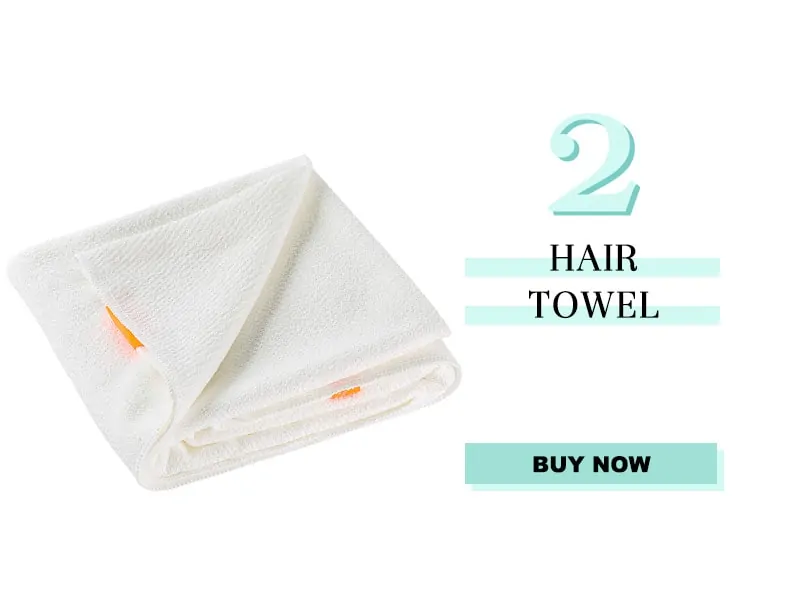 Finish up in the shower, jump out and wrap your head in a towel. Get your hair to just damp before you apply the hair mask below.
I love this towel because it absorbs quickly, and doesn't damage or leave it frizzy. I have straight hair but all my girls have very curly hair and this is wonderful for both of us.
Another option are the AQUIS Hair Turbans. They are just as good and you can order them on Amazon for $20.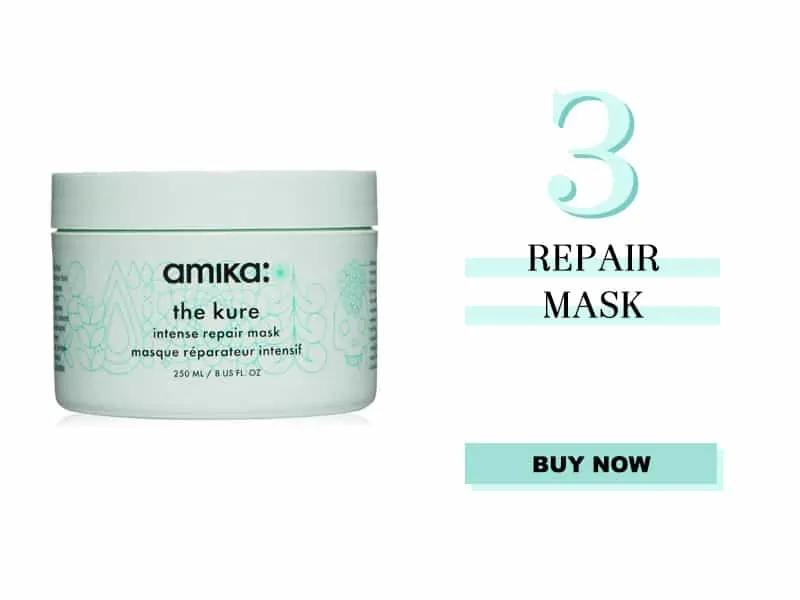 This hair mask is the real game-changer. It's INCREDIBLE!
After years of abuse, from making my naturally dark locks blonde to daily blow-drying and heat styling, my hair was so fried the ends were breaking. My stylist friend recommended this to me, and after the first time I used it, I saw a remarkable difference.
Once you have your hair damp, apply a small amount, covering your roots to the ends. Work it through with a wide-tooth comb (below) and then let it sit for 5 minutes.
It's only 5 minutes – so it takes no time at all! I always put on my Caudalie Instant Detox Facial face mask, too, since that takes the same amount of time.
Make your bed, have some coffee, and hop back in the shower to rinse it out.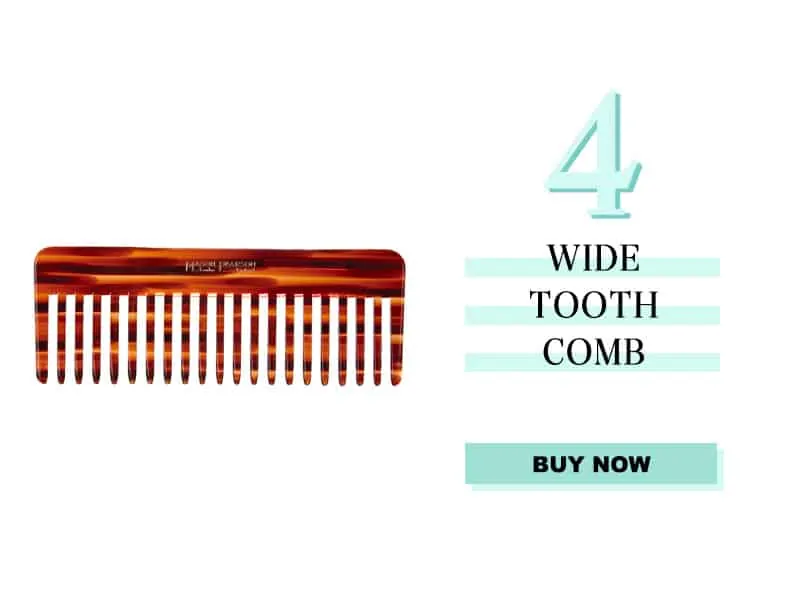 I am a big fan of Mason Pearson's hairbrushes and tools. They are more expensive than something you would pick up at the drugstore, but they are high quality and last forever.
We have a few of their brushes (in various sizes) that I bought almost a decade ago, and they still look and work like new.
This wide-tooth comb I use for my hair and the kids to help get all the knots out without creating breakage.
Obviously, you can use any comb, just be sure it's a wide-tooth one so you distribute the mask evenly.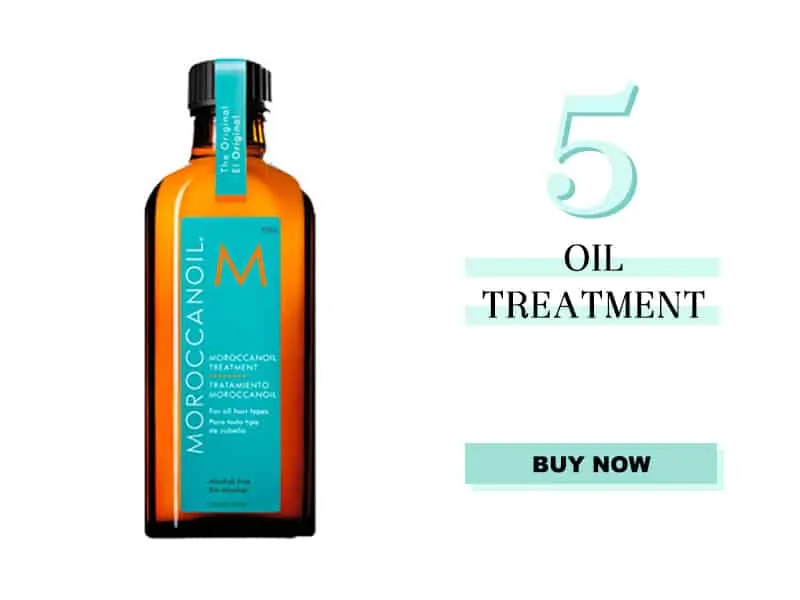 Finally, style your hair.
Some days, I let it air dry, or I'll quickly hit it with my hairdryer. Recently I've fallen back in love with the Revlon Hot Air Brush and use it to give my roots some volume and turn my ends under. Remember to always use a heat protector spray before using any hot tools. I use this one from Alterna.
Either way, when my hair is almost dry, I add some of this Moroccan Oil to my ends to keep them smooth and protect them from split ends.
I've been using this hair oil for over a decade; it lasts forever.
Done!
Our Style Content is Inspired by Our Readers
Our readership inspires all of our posts and is not sponsored or paid for by brands or retailers.
Recommendations are based on my experience as a personal stylist and wardrobe consultant for over a decade. I worked with busy, down-to-earth women who wanted to look chic and feel confident but were often confused by so much of retail.
Some links are affiliate links, which means if you purchase via our site, we receive a small commission.

If you enjoy our content and would like to help us grow, please follow on Instagram and join our Private Facebook Group to access more advice and exclusive in-depth conversations with other like-minded women.
Learn about our mission to help women look and feel their very best, every day, here.
Get on The INSIDER Waitlist for Spring/Summer 2021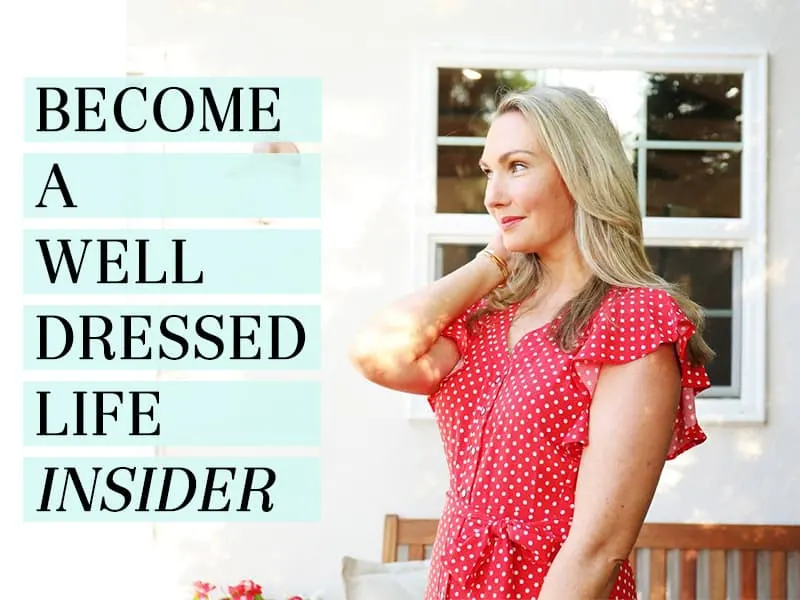 Sign Up for Daily Content and Receive Our Free Classic Wardrobe Checklist