A lot is going on right now.
My big kid's schedules are so insane we secretly, actually, not-so secretly celebrate rainouts, so we can get a couple of hours off from sports. I'm chasing a toddler who thinks she is an only child (that's my fault) and believes I am a much younger mom and work is nuts – in a way I'm very grateful for, but nuts nonetheless.
We are in the middle of a much need, massive website redesign.
I finally feel comfortable making a significant investment in the business, so, unlike other projects I've taken on, I hired an actual professional.
And she is incredible.
When we're done, the site will be the modern-classic-style resource for women I've always dreamed of, and our content will be thoughtfully organized to improve overall functionality and your user experience.
But getting there and launching before the holidays means I am in the weeds.
Apparently, I've written over 800 pieces of content.
800
And I must go through all 800 articles and decide what to do with them, and a million other details.
It's a lot on top of the weekly content I create, but I keep telling myself if I push through now, I can take some time off over the holidays.
So most days I'm tucked away at my desk in our downstairs bonus room, looking like a bridge troll in sweatpants, a tee shirt and a ratty cardigan.
I can't do much other than work and go to my kids games until the launch.
But sometimes, I have to leave the house and look like I do this for a living.
So here's what I wear.
Outfits in Real Life: Nothing a Trench Can't Fix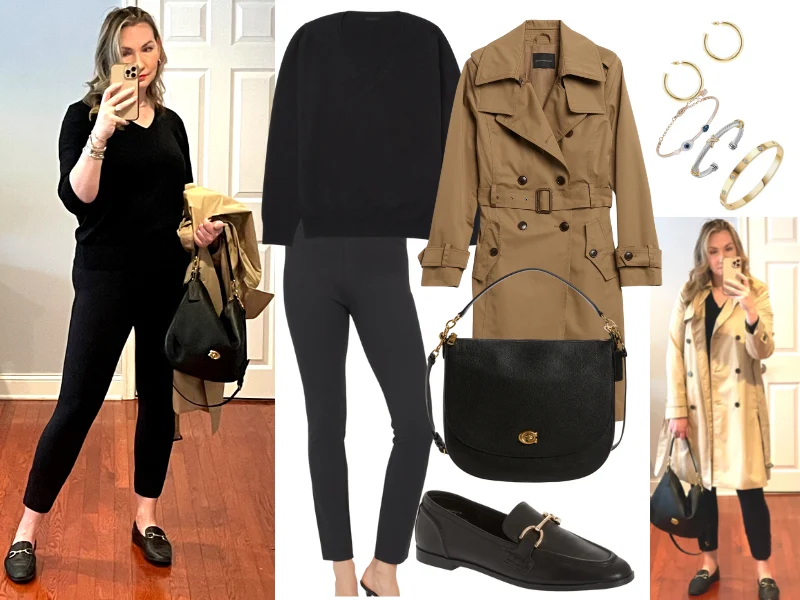 Quince V-neck Cashmere Sweater,$50 | Spanx Perfect Ankle Pant, $148 | Steve Madden Loafers, $90 | Banana Republic Trench, $270 | Bag Coach – Sold Out Similar Here |
Outfits in Real Life is our weekly series in which I share my outfits featuring items we recently recommended.
I share photos entirely unfiltered, with zero photoshop and no airbrushing. I'm not working professional hair and makeup – clearly, and no one is steaming my clothes. I'm getting dressed amid chaos like everyone else to reinforce the point that you can pull together classic and chic outfits with a bit of guidance from The Well Dressed Life. 😉
As always, our content and recommended items are not sponsored or gifted. I buy everything myself so that I can advise with no strings attached.
This isn't the most exciting outfit, but it's a nice representation of the benefit of having better basics on hand, so you can throw on and go.
When in doubt, go monochromatic. I always lean toward black.
Here I'm wearing the Quince V-neck Cashmere Sweater.
I LOVE it. For $50, it's such a steal. Go up a size if you are in between. I ordered the large and like how it fits.
Related: What to Buy at Quince
Then, you know I like stretchy pants. This pair is the Spanx Perfect Ankle Pant, available in regular, tall, and petite, in XS – 3X. They run true to size, are high-waisted and super comfortable.
And a black loafer.
You have a lot of options in this category. I'm wearing this pair by Steve Madden. I also like this pair from Reader Favorite Brand, Sam Edelman. Both have a slimmer profile so you get that menswear look without the bulk.
Note: people always freak out when I wear ankle pants and any kind of shoe showing my bare ankle. But it's October in Philadelphia, the weather is mild. Don't worry, when it's cold, I dress for the cold.
When you are wearing something so simple, use it as a base and elevate it with some jewelry. I'm wearing my favorite Amazon hoops – I seriously adore these, and they are under $15. My best Amazon find, ever.
Then, my go-to stack of bracelets, including this this two tone cuff, this love-bracelet dupe and my latest find, this gorgeous Swarovski Evil Eye Crystal Bangle, make accessorizing easy.
And, to fill in my neckline, this gold chain from Mejuri.
Finally, a trench coat makes everything look chic.
Throw it over a column of color like I did here, or a white tee shirt and jeans, even a sweatsuit and sneakers.
You instantly look like you care, even when you don't.
I'm wearing one from Banana Republic I bought a year or two ago. They have the same one in a slightly darker color available in regular and petite in XXS -XXL.
My bag is from Coach but it's sold out, but this is a similar style at a comparable price.
And the bags under my eyes are courtesy of constantly biting off more than I can chew. 😉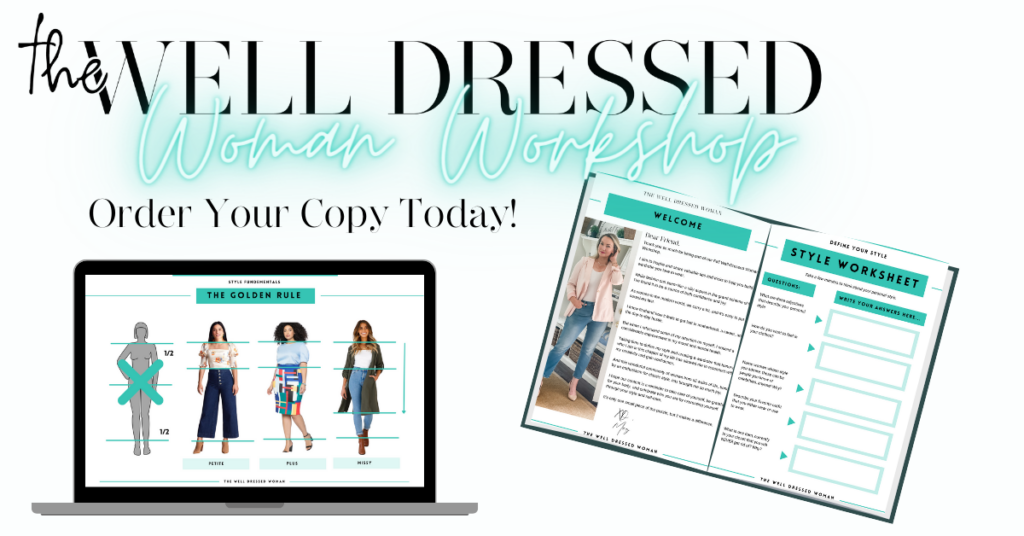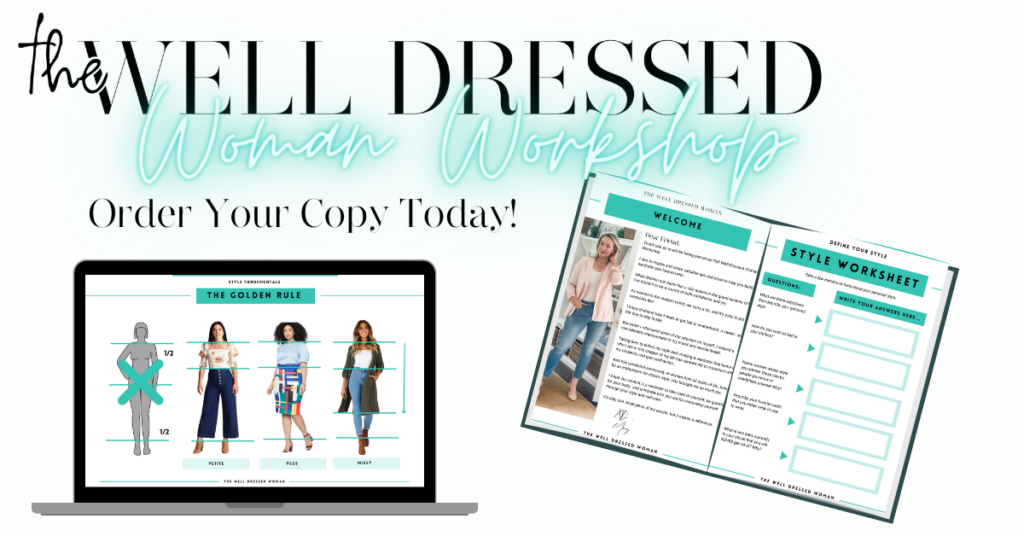 52 Outfits in 2022!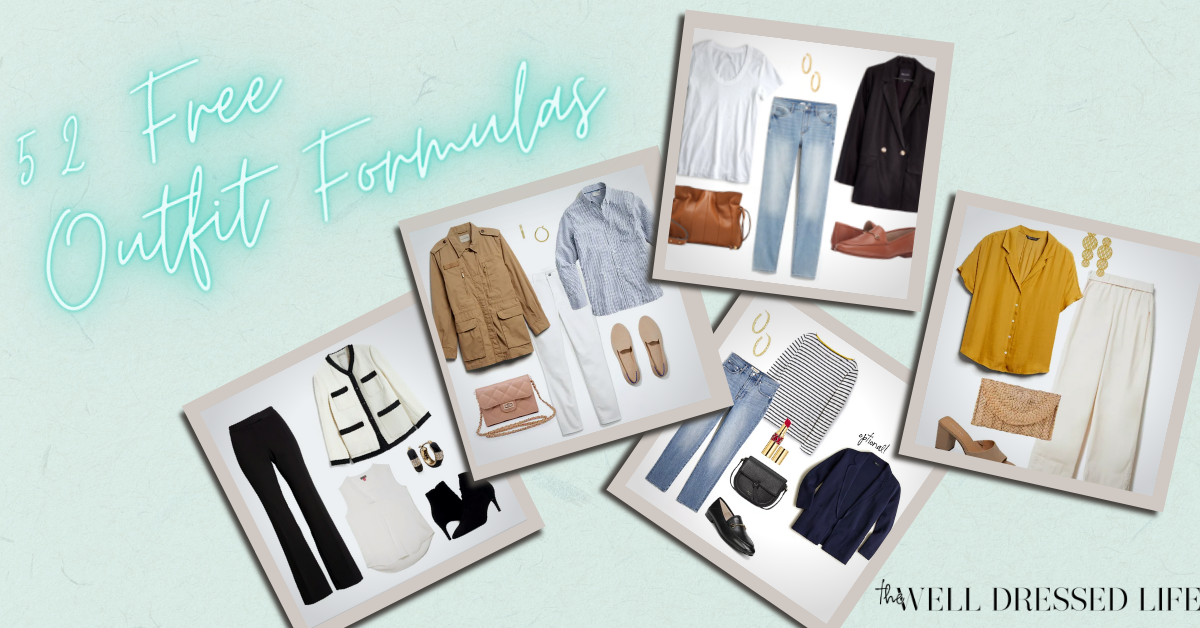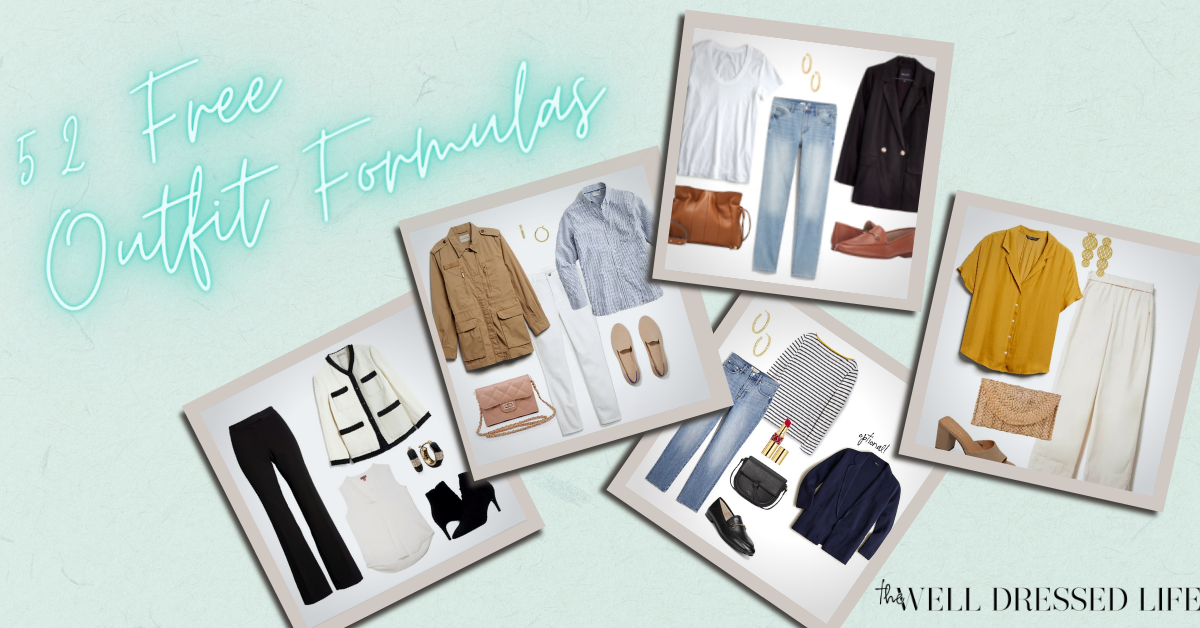 Follow Us on Instagram!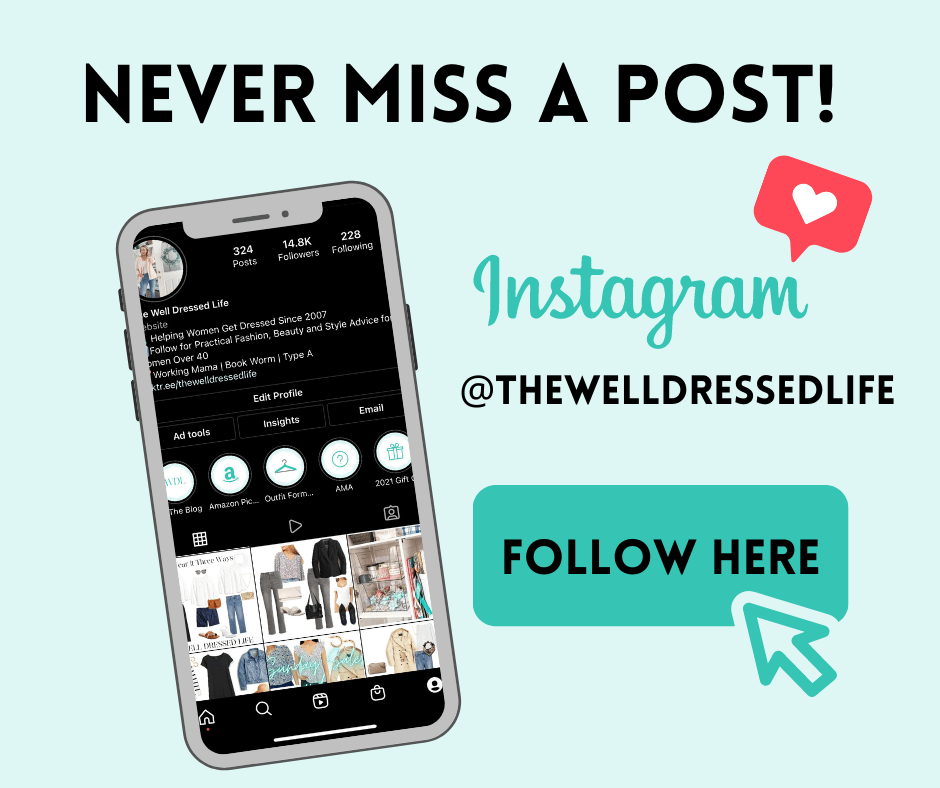 Our Style Content is Inspired by Our Readers
Our readership inspires all of our posts and is not sponsored or paid for by brands or retailers.
Recommendations are based on my experience as a personal stylist and wardrobe consultant for over a decade. I worked with busy, down-to-earth women who wanted to look chic and feel confident but were often confused by so much of retail.
Some links are affiliate links, which means if you purchase via our site, we receive a small commission.

If you enjoy our content and would like to help us grow, please follow on Instagram and join our Private Facebook Group to access more advice and exclusive in-depth conversations with other like-minded women.
Learn about our mission to help women look and feel their very best, every day, here.
Sign Up for Daily Content and Receive Our Free Classic Wardrobe Checklist