Hello My Friends!
I am so excited to open the THIRD Season of our INSIDER Membership today.
My goal has always been to serve what I believe is an underserved market by listening to your requests and finding solutions to your challenges. After years of readers requesting a way for us to work closer together, last year, I created the INSIDER, an online offering inspired by the process I used when I worked with private styling clients.
It's been challenging for women to shop long before recent events. I built an entire business helping women navigate retail in the best of times. But as retail emerges out of 2020, the landscape will be entirely different and even more frustrating.
Getting guidance from a trusted source will be the new way women want to shop.
After the year we all just had, having a closet full of things you love may seem trivial, but the difference it makes is real.
Mornings are more manageable, our days are productive, we feel connected to ourselves, and we move about life with a little more confidence.
My goal for the INSIDER is to take the experience of working with a personal stylist and make it accessible to more women with practical advice and recommendations at an affordable price season after season.
And what makes this service different from other online shopping services is that there is a real person behind it (me!), hand-selecting every recommendation based on the relationship I have with our members.
This has been a labor of love and a total joy to host over the last year.
If you're familiar with the program and ready to join, sign up here.
Become an INSIDER Today
Spring/Summer INSIDER Begins Today!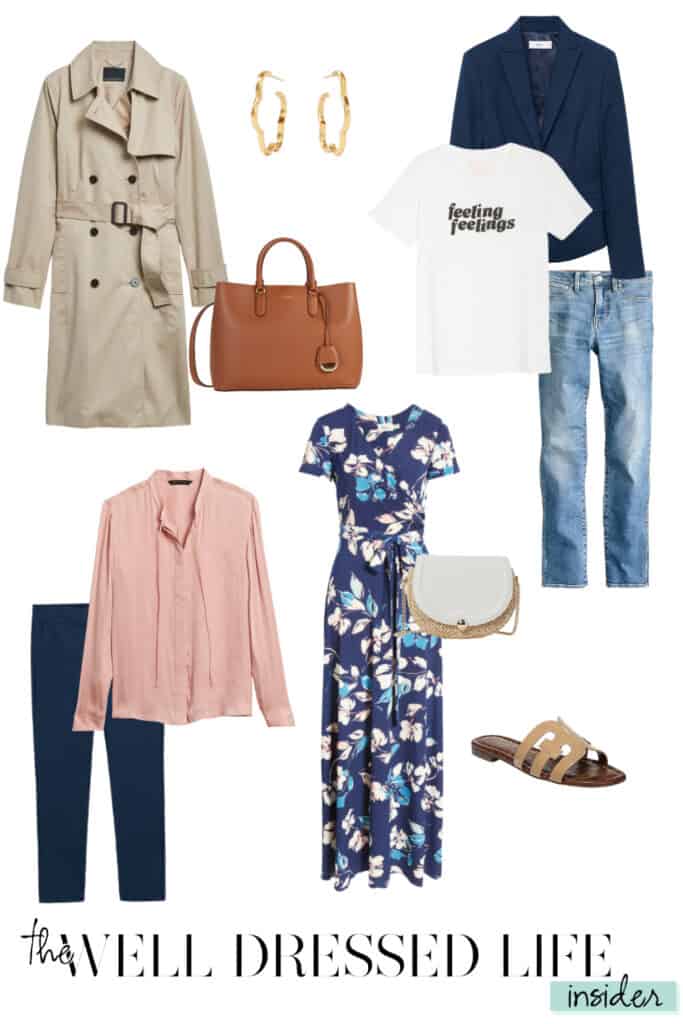 Here's how it works:
The INSIDER Membership mimics the 3 – Step Process I created back in my days working with personal styling clients, but at a fraction of the cost.

Become an INSIDER Today
The INSIDER will help you create a classic, timeless and chic wardrobe.
Membership is seasonal. This session includes the Spring and Summer, ending on July 30th.
With membership, you'll receive access to our password-protected, ad-free member portal.
Here you'll find a seasonal shopping list, a shoppable wardrobe capsule, and over 50 outfit combinations.
The shopping list and capsule work together (see below).
This program's real value is in the LIVE style coaching sessions held in our Private INSIDER Facebook Group, where I personally answer your questions and provide 1:1 guidance to the group.
* Please understand that the LIVE sessions and community conversations happen on Facebook, so if you choose not to be on that platform, this may not be the right fit for you. Retailers are US-based.
Once in the portal, you'll follow three simple steps:
Step 1: Shop Your Closet
First, download the Seasonal Shopping List and head into your closet.
As usual, I want you to shop your closet first. No need to buy a whole new wardrobe. It's helpful to have a clothing rack on hand to gather all of your pieces.
Download the Spring Shopping List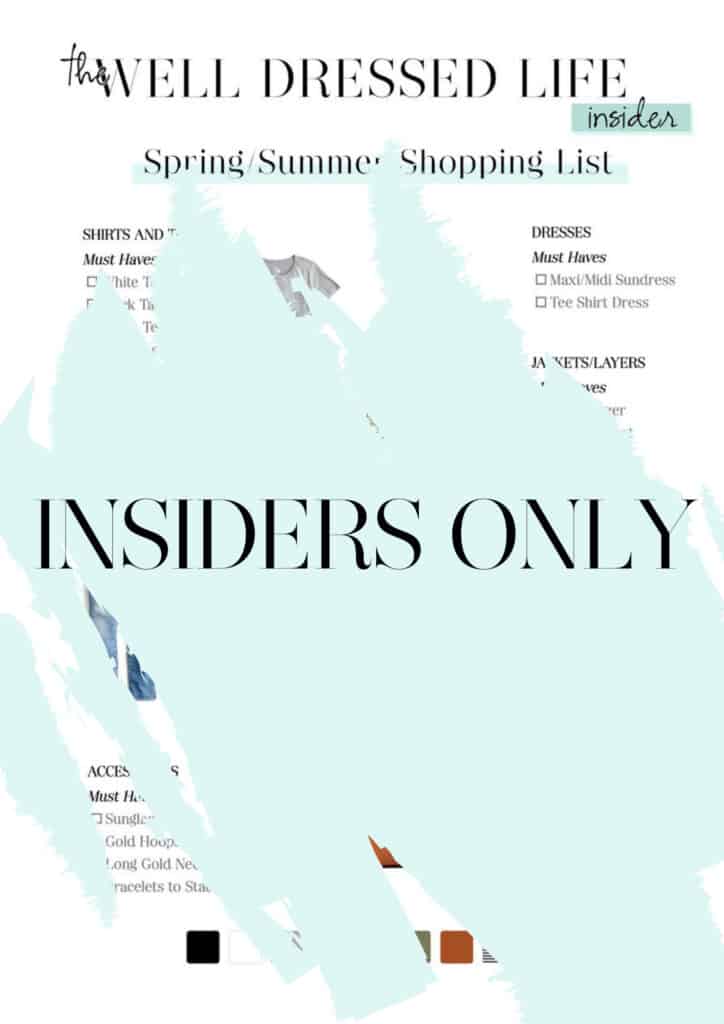 Many of the items are pieces you may already have. They don't have to be an exact match; the checklist is designed to be flexible. To do this, I focused on a color capsule, so you can easily swap out one color for another.
These are the base colors for Spring/Summer:

The first shopping list you'll receive is for Spring. These are baseline, essential items to get you started.
On April 15th, we'll drop the Summer Supplement with more fashion pieces to help you create even more looks.
Plus, every week, we'll send additional recommendations based on the group's needs.
Become an INSIDER Today
Step 2: Shop
Next, go to our Shoppable Capsule. Here you'll find every item on the checklist, including petite, plus and tall options when available. Below is a snapshot:

Let's say after you shop your closet; you need a new grey tee. Click the image (above), and you'll go to a page (below) where you can purchase the featured item directly from a selection of retailers.
When available, there will be a few other options to cover all sizes.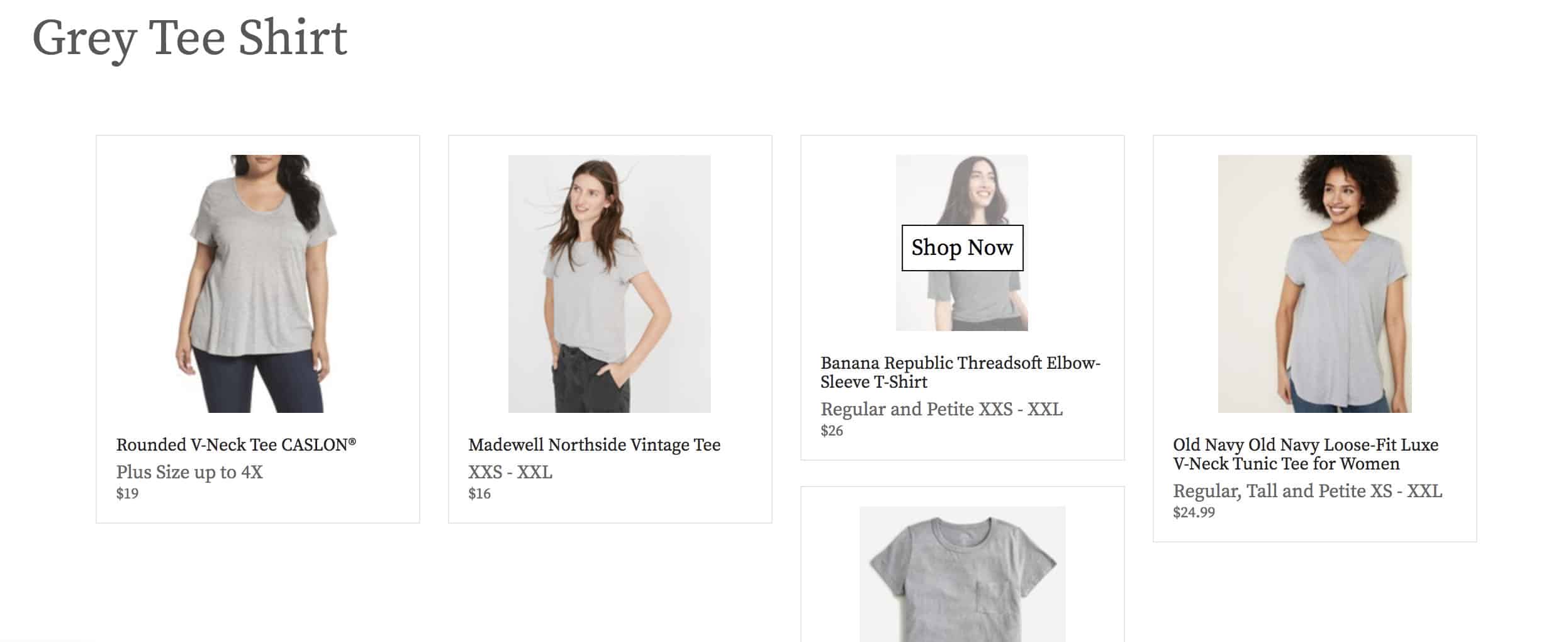 Step 3: Get Dressed
Finally, it's time to get dressed!
Need some ideas on how to wear your grey tee?
Go to the Outfit Formulas section, and you'll see all the ways to wear the top with all the other items in the capsule.
Below is a sample outfit: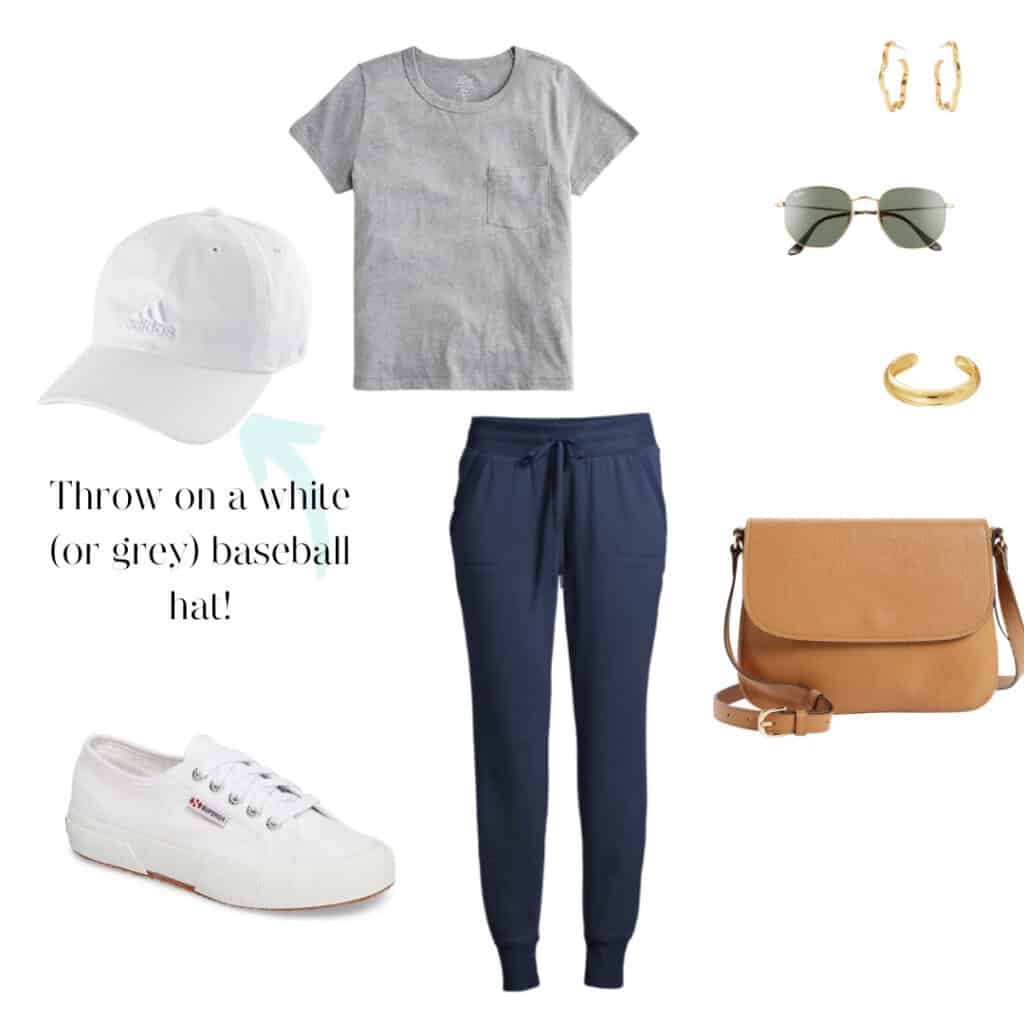 Every item in the capsule is used creating over 50 outfit ideas.
Become an INSIDER Today
Do you have to buy everything?
Absolutely not!
That's the best part. You can use the capsule to shop your closet (in fact, I bet you already have many of the pieces), use it for inspiration, or purchase from it directly.
You'll then have access to over 50 outfit ideas, so you can see all the ways you can wear the capsule.
And! Because I want this to be a personal experience, I'm including LIVE group styling sessions in our INSIDER Private Facebook page.
Membership is limited.
Here's what you need to know:
The WDL 4 Week Wardrobe Challenge will always be FREE. It's such a fun exercise! I look forward to it every year. Our next one will begin in September 2021.
Our FREE Private Facebook Group will continue to be a priceless resource for our readership.
If you haven't already joined, sign up here, please answer the three membership questions, and you'll quickly connect with some of the nicest women on the internet. It should be your first stop if you have a style question – it's FILLED with tips and advice, and you'll probably make some friends along the way.
Our INSIDER Private Facebook Group is exclusively for paid members.
Finally, the FREE content of The Well Dressed Life Blog will remain exactly the same.
The INSIDER Membership was specifically designed so I can work closer with a small group of women.
Investment
The session runs from March 24th – July 30th.
Cost is a one time payment of $59.95 for the Spring/Summer session.
Become an INSIDER Today
Thank You!
There have been so many challenges over the last 12 months, but one silver lining is the apparent need we all have for the community. And it's this community that has guided all of my decisions, from the daily content I publish to creating this membership program.
My goal is to serve what I believe is an underserved market by listening to your requests and finding solutions to your challenges.
Thank you for continuing to help me create a safe, kind space for women. Our small but mighty community is making a difference in how women feel and carry themselves in their daily life.