On Monday, we featured our top summer picks from LOFT and the best seller from that post is their Modern Blazer, in white. So today we're sharing three ways to wear a blazer in the summer.
Scroll below to see our outfit inspiration using pieces you already have and some new suggestions.
First, let's talk about the key piece, the LOFT Modern Blazer.
Key Piece: LOFT Modern Blazer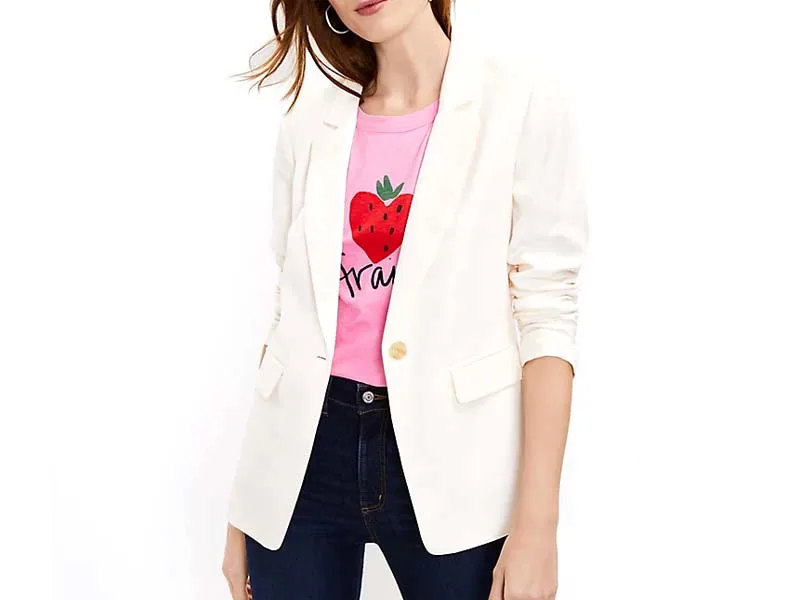 Modern Blazer, $140 plus 30% OFF with the code SUNNY
I like this blazer for several reasons.
First, a one-button style is traditional and creating a flattering shape that is easy to wear as a separate.
Second, the fabric is summer-appropriate made up of 20% linen. So it's light, but you won't look like a wrinkled bed.
Finally, their sizing currently includes regular and petite from a 00 – 18. Today, you can take 30% off with the code SUNNY.
Another option that includes, plus and petite sizes is this similar blazer in style and price at Talbots.
3 Ways to Wear a Blazer in the Summer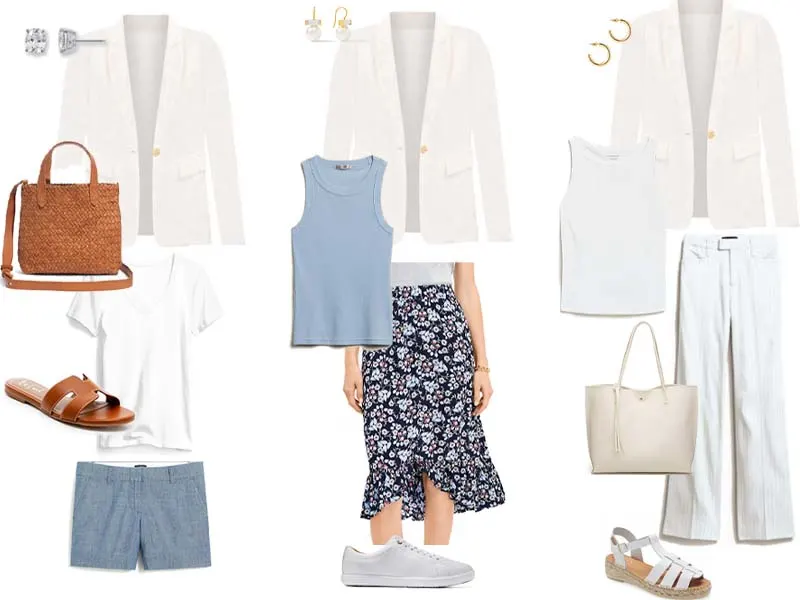 Think of a blazer in the summer like a denim jacket, just a bit more elegant. It works with a range of bottoms, from shorts, and skirts to proper trousers.
You can also throw it over jeans or a dress like we did here.
Related: Outfit Formula 14 & 15: The White Blazer
With Shorts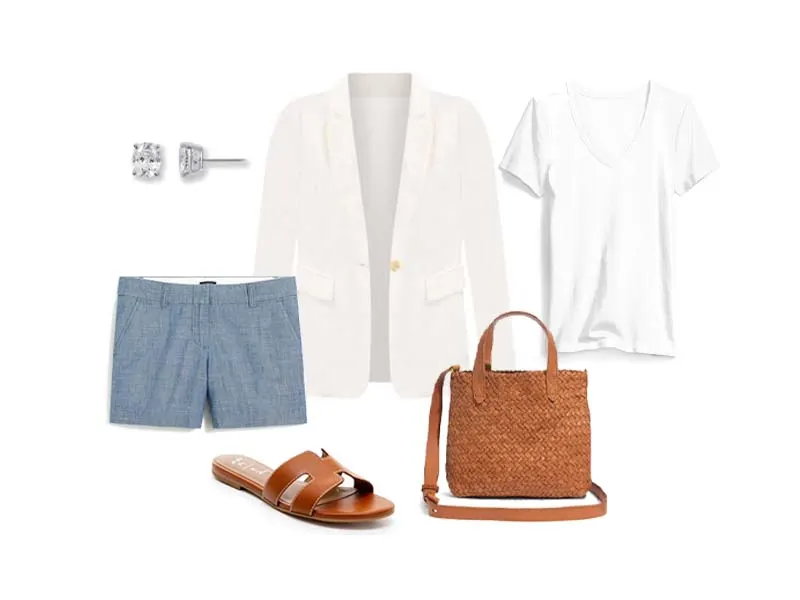 Stud Earrings, $98 | Classic Chambray Shorts, $19.50 | V-Neck Tee, $34.50 | Leather Sandals, $155 | Woven Crossbody, $148
Let's start with shorts.
I'm using a casual and affordable pair of chambray shorts from J.Crew factory.
These are only $20 and are available in sizes 00 – 16.
What's important here is to notice that the fabric of the blazer and the shorts complement each other. As a result, both are light and seasonally appropriate.
Because the shorts are casual, and I'm assuming you'd want the option to take off the blazer, this simple v-neck tee, also from LOFT, is well priced and available in XXS – XXL.
Then, a sophisticated flat, like our favorite leather slide from Tuckernuck, works well as it grounds the look.
I picked this woven crossbody from Madewell to coordinate with the flats. This bag is tiny (much smaller than the picture looks), so please check the measurements.
Finally, wear your everyday jewelry. Keep it simple. I included these under $100 stud earrings in an untraditional yet chic oval shape.
With a Midi Skirt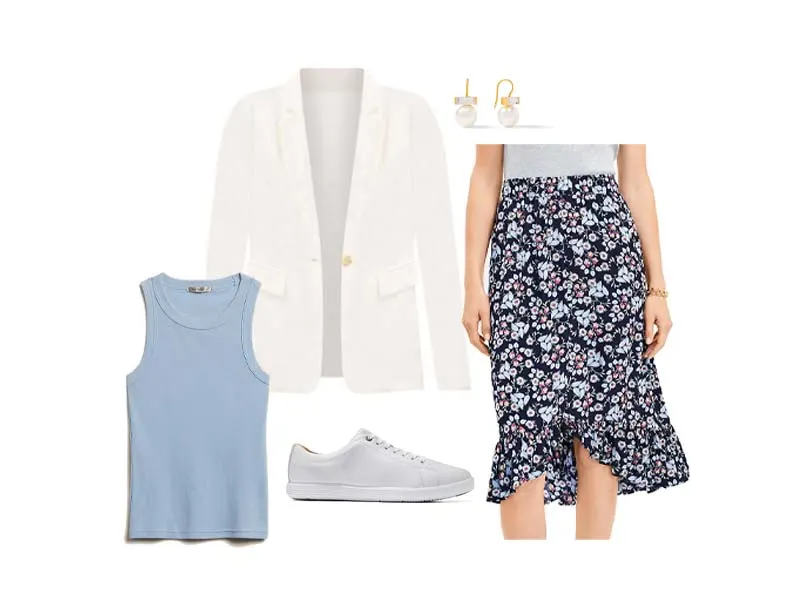 Ruffled Midi Skirt, $40 | Ribbed Tank, $30 | White Sneakers, $130 | Pearl Earrings, $145
Next, we're reusing the LOFT Midi skirt featured in last week's Outfit Formula.
I love repeating popular pieces from earlier posts because I want you to use what you buy.
This midi skirt was wildly popular, and as it arrives in readers' mailboxes, we're hearing how much they love it.
The price doesn't hurt either, as it's 50% off of $40 with code SUNNY.
Sizes are limited, but it is available in regular and petite.
For the under layer, I'm using this pale blue racerback tank from Banana Republic, in regular, tall, and petite, in XXS – XXL for $30.
As a shoe option, grab your favorite white sneakers. I went with these Cole Haan Leather Sneakers.
I'm using these Julie Vos earrings for accessories, the newest addition to my wish list.
Wide Leg Trousers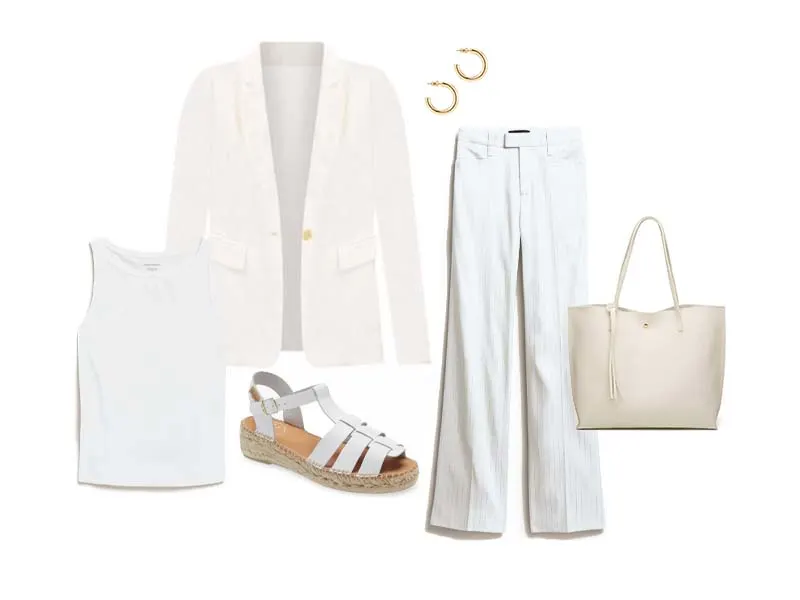 Luxe Touch Tank, $35 | Pinstripe Pants, $150 | Wedge Sandals, $145 | Faux Leather Tote, $12 |Gold Hoops, $14
In our third look, we're playing with white and ivory.
We start with these wide-leg pinstripe pants with a very subtle navy stripe from Banana Republic.
Please note that these are too short on the model. A wide-leg like these needs to be full length; they need to puddle on the top of your shoe, so you get a long leg line.
Otherwise, your pants will look too short 😉
And with wide-leg trousers, you need a shoe with height and weight. So I'm using these braided wedge sandals in white available at Nordstrom.
As an under piece, grab this Luxe Touch Tank from Banana Republic, a reader favorite from a few weeks ago.
Finally, the faux white leather tote and gold hoop earring are both reader favorites from Amazon, under $20.
3 Ways to Wear a Blazer in the Summer Shopping List
52 Outfits in 2022!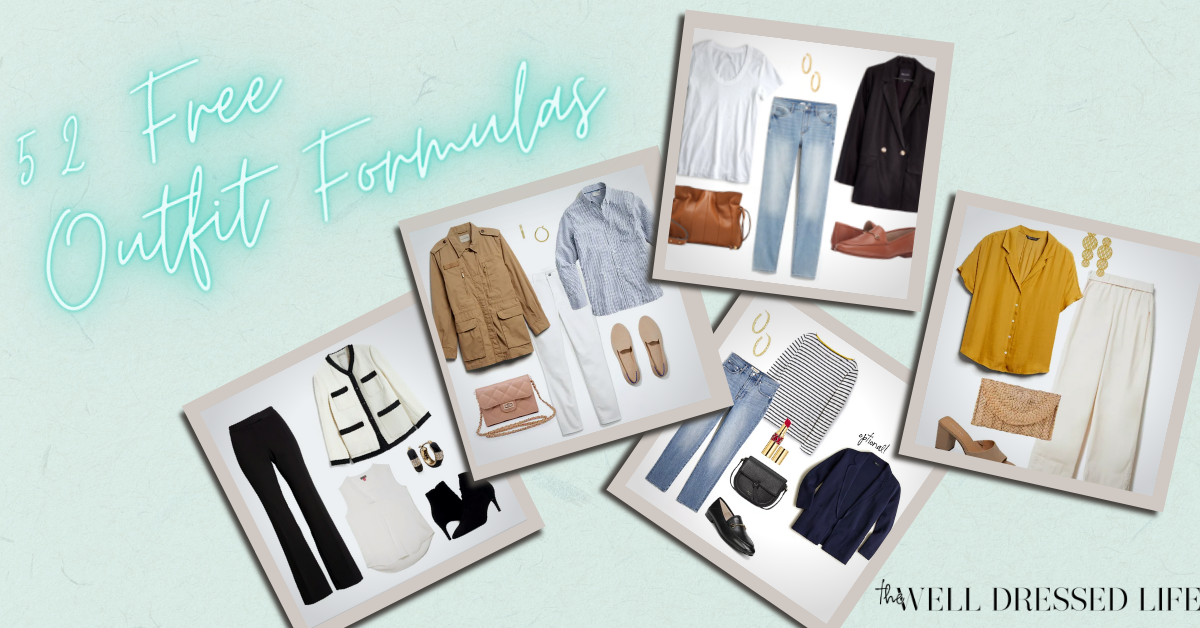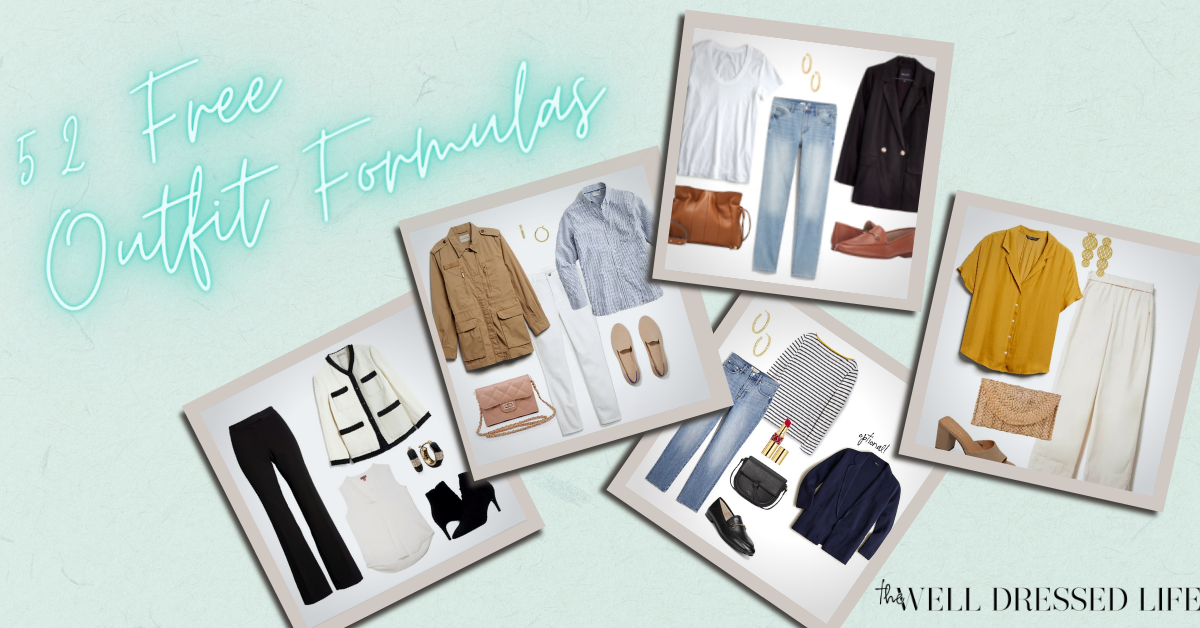 Follow Us on Instagram!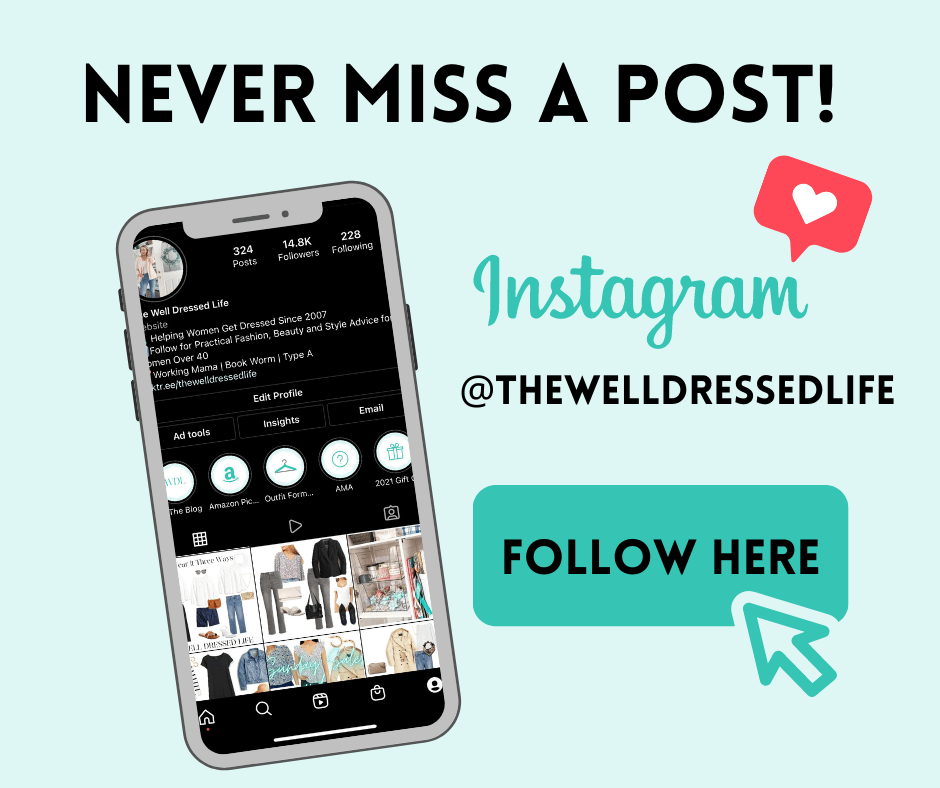 Our Style Content is Inspired by Our Readers
Our readership inspires all of our posts and is not sponsored or paid for by brands or retailers.
Recommendations are based on my experience as a personal stylist and wardrobe consultant for over a decade. I worked with busy, down-to-earth women who wanted to look chic and feel confident but were often confused by so much of retail.
Some links are affiliate links, which means if you purchase via our site, we receive a small commission.

If you enjoy our content and would like to help us grow, please follow on Instagram and join our Private Facebook Group to access more advice and exclusive in-depth conversations with other like-minded women.
Learn about our mission to help women look and feel their very best, every day, here.
Sign Up for Daily Content and Receive Our Free Classic Wardrobe Checklist