Why You Need Vitamin C in Your Morning Skincare Routine.
Over the past year, I took a deep dive into improving my morning skincare routine. I wanted to figure out, as a 40-something-year-old woman, what was I missing?
The answer: Vitamin C.
Specifically, adding Vitamin C in Your Morning Skincare Routine.
I discovered so much helpful information, I thought I would share it with you, too.
What Vitamin C Does for Your Skin.
Vitamin C serum is a potent topical product that helps produce collagen, which we begin to lose as we age.
Collagen is what gives our skin bounce. It helps with elasticity and hydration, giving the appearance of smooth, revitalized, youthful skin.
Because Vitamin C is highly acidic, when applied, the skin is triggered to 'heal' itself by accelerating collagen and elastin production. That acidity also acts as a mild exfoliator, so if you have dark spots or hyperpigmentation, Vitamin C will help fade those areas as well.
Why Should You use Vitamin C in Your Morning Skincare Routine?
Here's where skincare truly becomes science.
Adding the proper products in the correct order can make a significant and lasting difference in your skin. Vitamin C should be used in your morning skincare routine for a few reasons.
First and foremost, it will help protect against free radicals. When used in conjunction with a broad spectrum SPF 30 (or more), which we should all be using every day, we are giving our skin double protection.
Vitamin C is best used in the morning since you are likely using a retinol. The combination tends to be too much for most skin types to use at once. So use Vitamin C in your AM routine and your Retinol in the PM.
The best way to apply is in the morning, after you cleanse and before you moisturize and apply sunscreen.
I use this gel cleanser by Drunk Elephant. I also love the Tatcha oil cleanser, it's light and doesn't stripe my skin of moisture. Often, I follow up with a toner. This one by REN is my absolute favorite.
Let the toner dry for a minute, the apply your Vitamin C.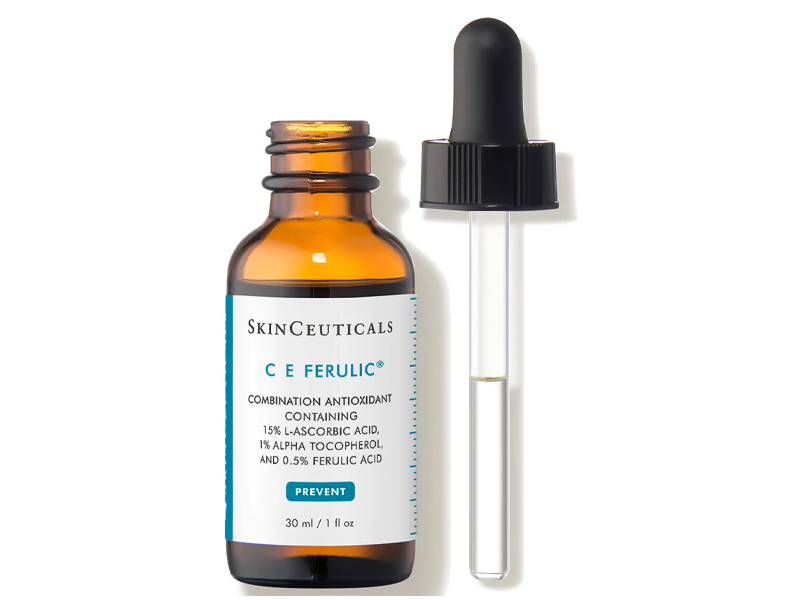 SkinCeuticals C E Ferulic, $166
I tried many Vitamin C treatments over the last two years at all prices. The Goop Glow Vitamin C Serum was on the expensive end at $125. I love Goop products, but this one was underwhelming at best.
Then I gave the french drugstore brand, Vichy's LiftActiv Peptide-C Ampoule Serum Anti Aging Concentrate a try. I liked the product; the problem was I went through it so fast.
So while the initial cost was only $30, I was constantly reordering, and opening and saving capsules became annoying and wasteful.
So six months ago, after a ton of research and reading countless reviews by actual skin experts, I finally ordered the SkinCeuticals C E Ferulic.
It seems like every dermatologist on the planet swears by it and, on Dermstore alone over 4,000 5-star reviews.
And I'm pleased to say, I'm glad I spent the money, it's fantastic.
You just need a few drops every morning. Gently PRESS it into you skin, you might feel a little tingle – that's ok.
Then let it absorb before you add your moisturizer and SPF. I'll brush my teeth, make the bed, just to give it a minute.
This might seem involved, but it takes only 5 – 10 minutes.
And store it in your fridge, because the refrigeration will help delay the oxidation process longer than storing it at room temperature.
How do you know if it oxidized? The serum will turn dark. You want it to stay clear for best results.
The Results
Here's the deal.
Unlike a lot of other topical products, you will not see an immediate result. Although some people say they see an instant glow. I think this one takes some time to notice a real difference. So have patience.
With continued use, after a few weeks I saw a change in the surface of my skin.
It appears smoother, brighter, and tighter – but not in an uncomfortable way. I have one stubborn age spot on the right side of my face, and it's just beginning to fade. I'll keep this post updated as I notice more changes.
52 Outfits in 2022!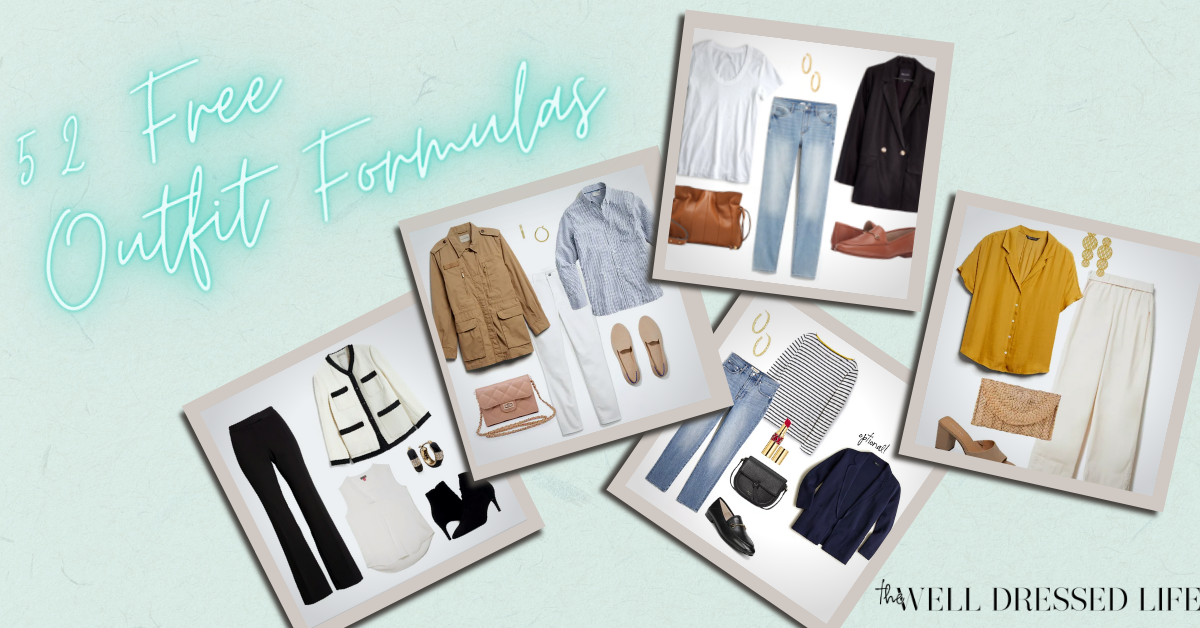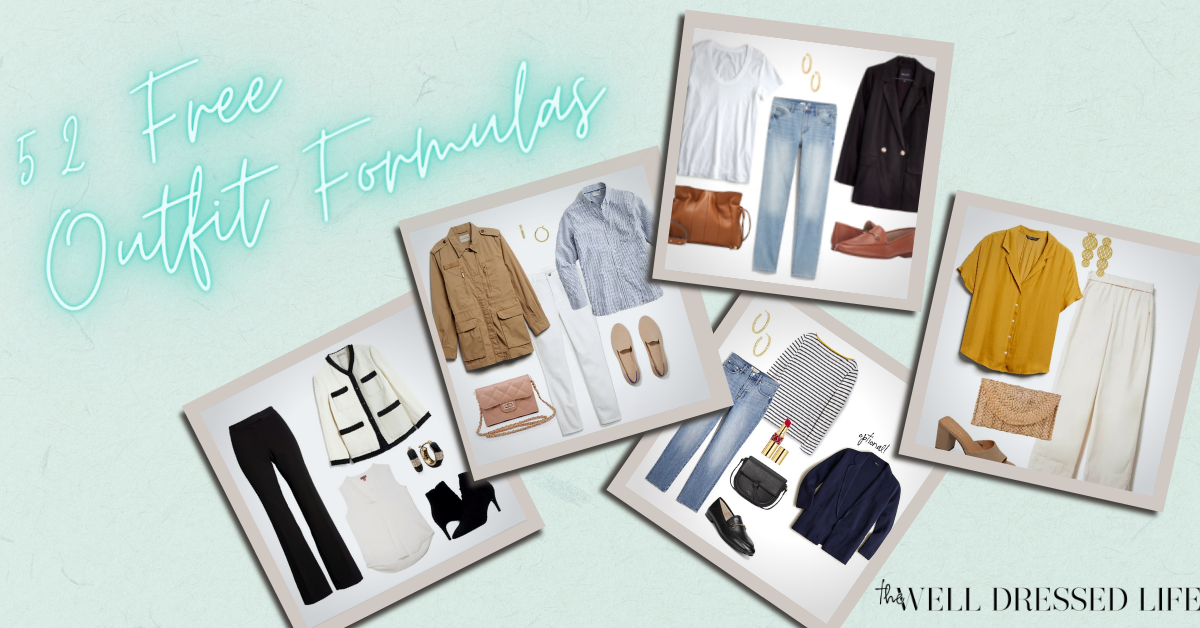 Follow Us on Instagram!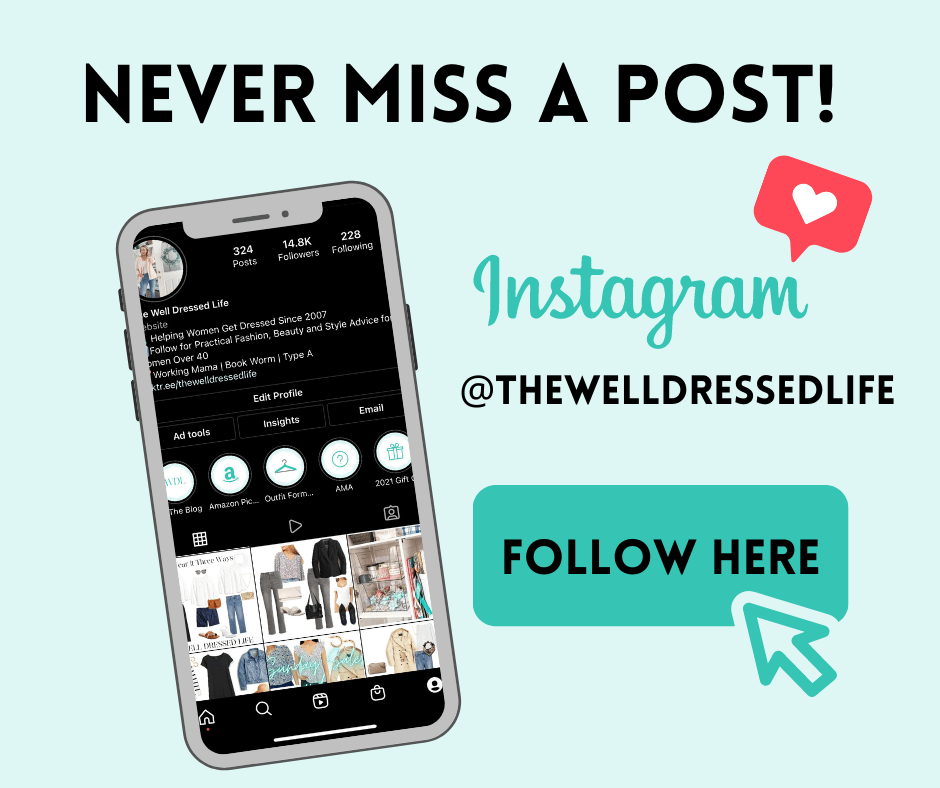 Our Style Content is Inspired by Our Readers
Our readership inspires all of our posts and is not sponsored or paid for by brands or retailers.
Recommendations are based on my experience as a personal stylist and wardrobe consultant for over a decade. I worked with busy, down-to-earth women who wanted to look chic and feel confident but were often confused by so much of retail.
Some links are affiliate links, which means if you purchase via our site, we receive a small commission.
If you enjoy our content and would like to help us grow, please follow on Instagram and join our Private Facebook Group to access more advice and exclusive in-depth conversations with other like-minded women.
Learn about our mission to help women look and feel their very best, every day, here.
Sign Up for Daily Content and Receive Our Free Classic Wardrobe Checklist