Whenever I do a beauty feature, I mention my devotion to Vintner's Daughter Active Botanical Serum, and I am always asked, "why?"
Turns out, I've never gone into detail about how this boujee serum, with a cult-like following, totally changed my skin.
First, this is expensive. Don't come at me. I run around in Lululemon Dupes and jewelry from Amazon.
I pick and choose where I spend.
And I'm ok spending, in this case, splurging on skincare if it gives me results.
This serum has positively transformed my skin.

It is my stranded on a deserted island, get panicky when it runs low so I pay for express shipping, will not go without, favorite skincare product of all time.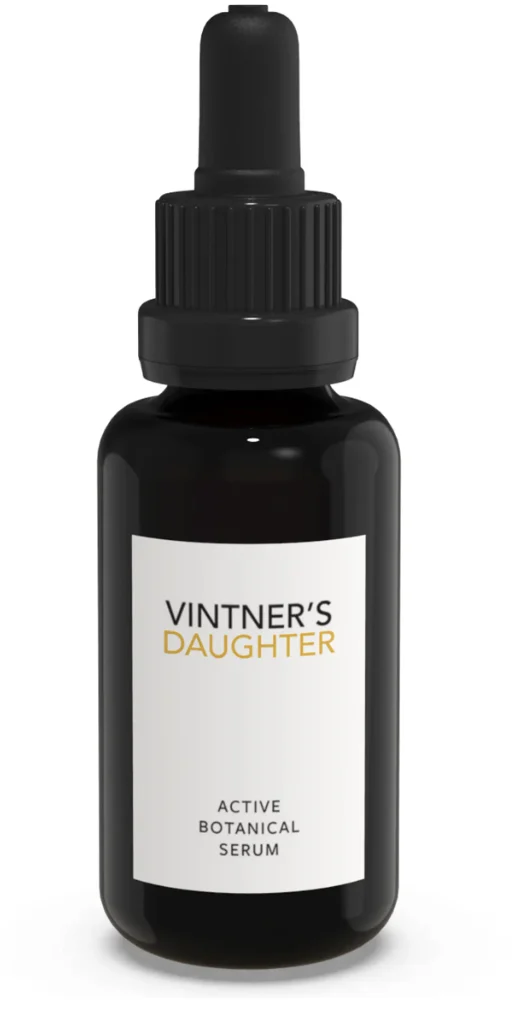 After having my second baby, my skin drastically changed, almost overnight.
I went from clear, easy-to-maintain skin, to flat out horrible acne.
I would get painful cystic acne on my cheeks, and nothing, I mean, nothing worked.
And trying to cover it up with make-up just made me look worse.
It was so bad I spent years avoiding sharing pictures of myself on this site and on social media.
One day, I stumbled upon an article featuring Vintner's Daughter, and I figured, why not?
The reviews were so positive, I thought there was no way it would live up to the hype. But I was desperate.
So I handed over my credit card and figured, worse case, I'm out some money.
It was nothing short of a miracle.
My skin cleared up before I finished my first bottle.
The acne went away.
The scarring that the acne caused was gone.
That was six years ago and I have not had a breakout since.
On top of that, my skin has remained bright, my pores are minimized, and the texture of my skin is smooth, soft and bouncy.
And it pairs beautifully with all of my other products.
If I could, I would bathe in this, but it's outrageously expensive, so I'll stick to using it on my face, neck, and chest.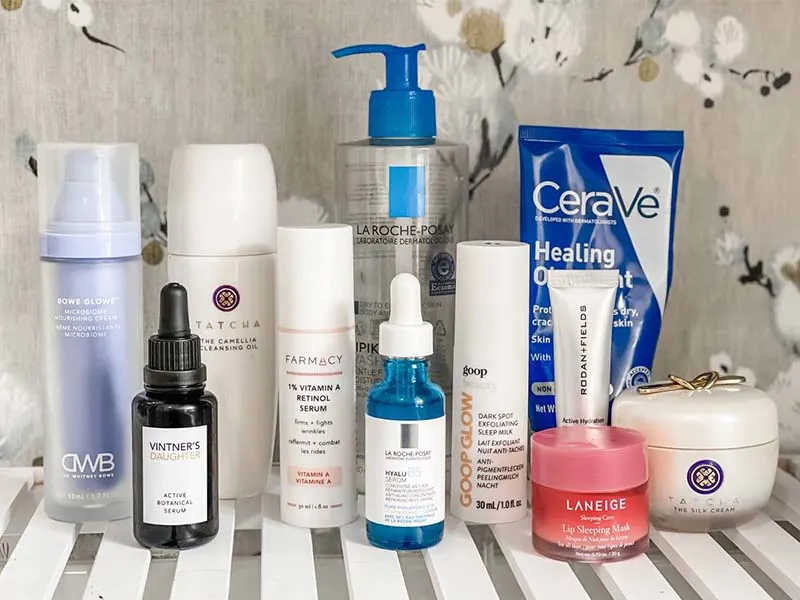 What is Vintner's Daughter?
Vintner's Daughter is a face oil formulated with 22 of the world's most nutrient-rich botanicals for nourishing and restorative moisture.
Below is directly from their website which explains their proprietary process better than I can:
At the heart of this performance-driven serum is our signature Phyto Radiance Infusion™, a 21-day process which begins with whole plants and, over the course of three weeks, gently infuses their powerful nutrients into our formula. Added to this infusion is a strategic group of botanical and essential oils to amplify performance and effectively address a broad range of skin concerns.

Within this mix you get:
Restorative nutrients for a healthy radiance
Brightening vitamins
Balancing minerals
Moisturizing fatty acids
Nourishing omegas 3, 6, 7 and 9
Free-radical fighting antioxidants
Restorative phytoceramides and phytonutrients
100% natural ingredients, formulated without added sulphates, parabens, phthalates, synthetic fragrance, PEGs, or SLSs
For more details, they do a wonderful job explaining their formulation and delivery system on their website.
I have incredibly sensitive skin, and this serum is nourishing and healing.
I use it in both my mornings and evening routines.
In the AM I layer it on after my REN toner and Vitamin C dries and before moisturizer and sunscreen.
In the PM I Skin Cycle, (more on that here) so where it layers depends on what I am doing that evening.
This serum is too precious and expensive to use for a Gua Sha routine (you could but it seems wasteful).
How to Apply
This part is important.
Use what Vintner's Daughter calls the Push/Press Method.
Put about 5 – 6 drops in the palm of your hands and rub them together to activate the serum.
Then take both of your hands and press them into your clean and toned face, neck and chest.
Trust the process, this works best.
I go through a bottle every three months.
Note: their website tells you to use their Active Treatment Essence before applying their Botanical Serum, but you don't have to. I tried a full bottle of the Essence and (1) I didn't notice a difference and (2) I did not like the odor.
Also – update on June 19, I've also tried their new face wash, and won't be buying it again. Not worth the money.
You can buy the Botanical Serum a few places including their website, but I buy mine at Nordstrom to get the points and have at times used my points to buy it.:)