* updated 8/17
Last week I ran into my local LOFT and bought several Lou & Grey pieces. So when I woke up yesterday and realized that LOFT is offering 40% off select full price items and some pieces below are as low as $35 with code "NEED."
I love Lou & Grey. They offer some of the softest, coziest loungewear separates. At the regular price, I think the prices are a bit expensive. But on sale, it's well worth it; here's what I grabbed.
What to Buy from LOFT's Lou & Grey Line with 40% Off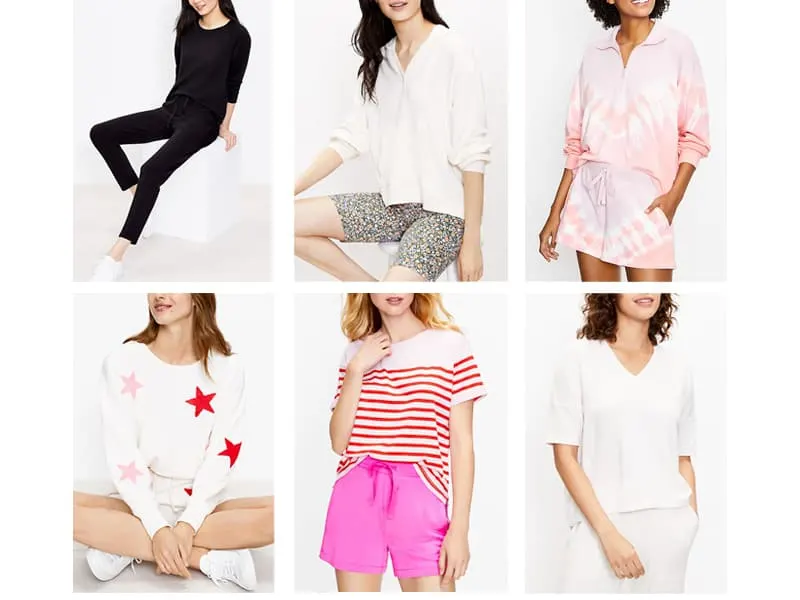 Lou & Grey isn't always included in LOFT sales, so when they are it's a great opportunity to stock up. Use code WANT and take 40% off regular price at checkout.
Sweatshirt and Sweatpants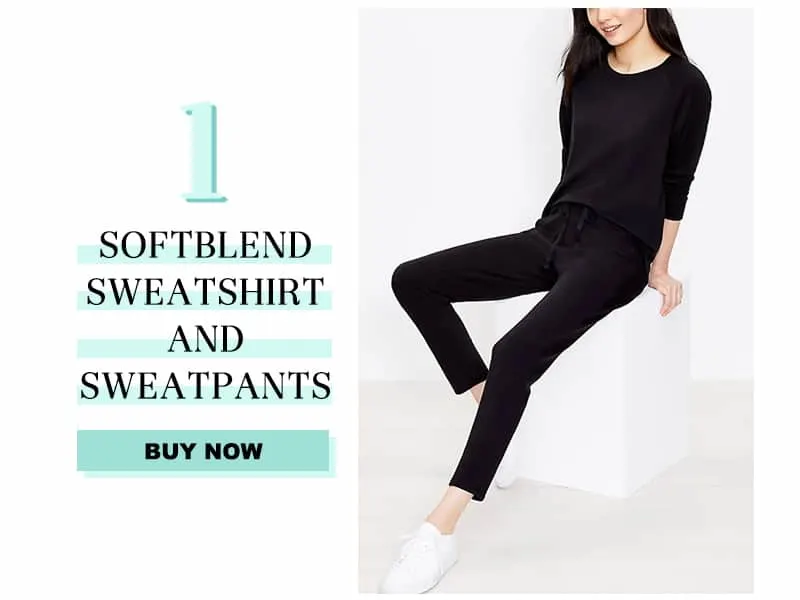 Softblend Sweatpants and Sweatshirt
This sleek sweatsuit (sold as separates) is not what you wear to clean the house. Instead, it's ideal for working from home, school drop off and pick ups, running errands or even a long day of travel. Each piece comes in sizes XXS – XXL in several color options. I went with the black and navy to wear just like the picture above with these classic white sneakers and this crossbody bag.
On sale both pieces are a little over $40. Sweatpants here, and sweatshirt here.
Softblend Hoodie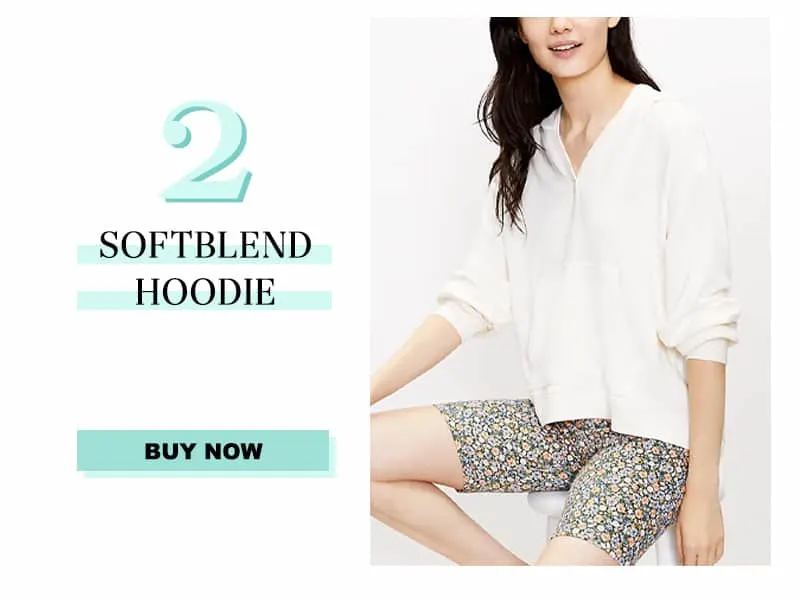 I could live in this soft hoodie. It's lovely for chilly early morning walks or hanging at home. I pair it with these inexpensive "biker" shorts I found on Amazon.
At regular price, it's $80, which is steep for a sweatshirt. On sale it's $48, well worth it for the feel and quality.
Tie Dye Shorts and Sweatshirt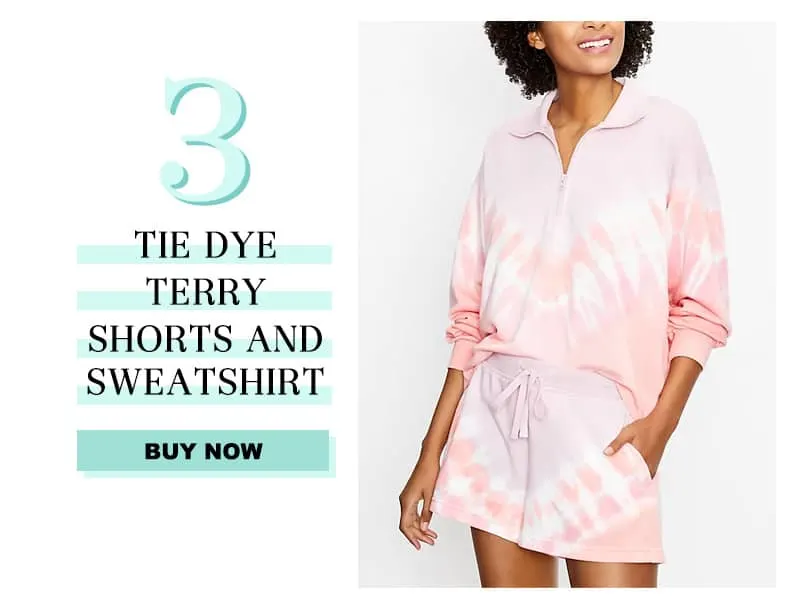 Tie Dye Terry Shorts and Sweatshirt
I wore this tie-dye short and sweatshirt set on the drive to the shore this weekend. It is the softest, coziest outfit and made the longer than necessary drive during Philly rush hour a bit more pleasant.
On sale the shorts are $30 and the sweatshirt is just under $50. Wear them as a set or break them up as separates. I'll wear the sweatshirt well into the early fall.
Sizes range XXS – XL in regular and petite.
Star Terry Sweatshirt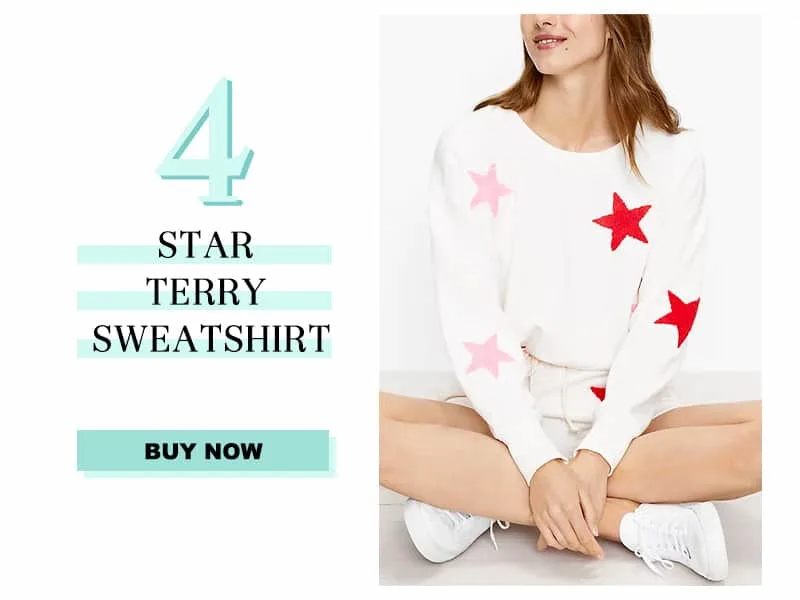 Star Terry Sweatshirt On sale under $50
When I first saw this sweatshirt covered in pink and red stars, I thought it was so cute, but not "me." But then I thought, maybe "not me" is just what I needed.
I'm so happy I bought it. It's soft, like all Lou & Grey pieces, and just so cheerful. I only purchased the sweatshirt; the matching shorts felt liken overkill, especially since I also bought the tie-dyed (above) as set.
This looks adorable with denim shorts (I wore it with these from Old Navy).
Available in XS – L in regular and petite.
Striped Tee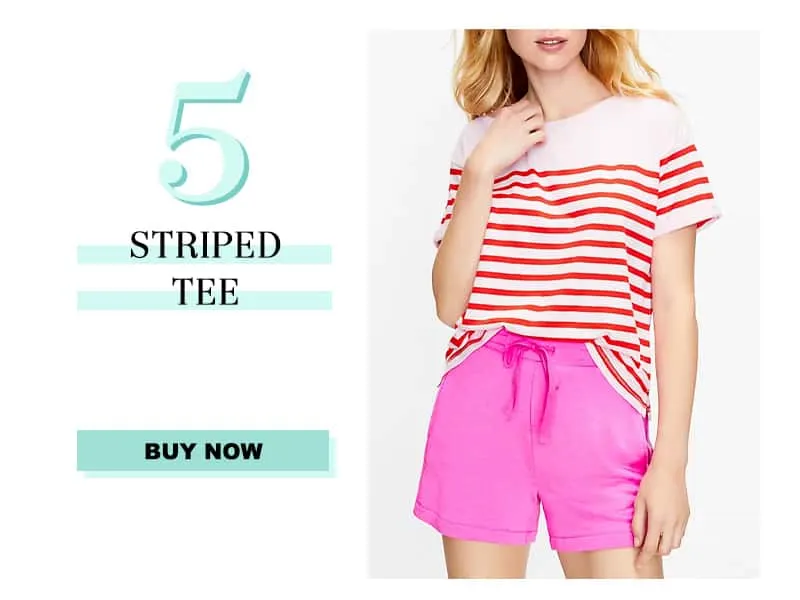 Striped Tee , On Sale $25
Pink and red is one of my favorite combinations. I grabbed this tee a few weeks ago, before it was on sale. I've washed and worn it several times and paired it with white and light washed jeans. It's slightly boxy, so I do a front tuck to give it some shape.
Available in XXS – L in regular and petite.
V-Neck Poncho Top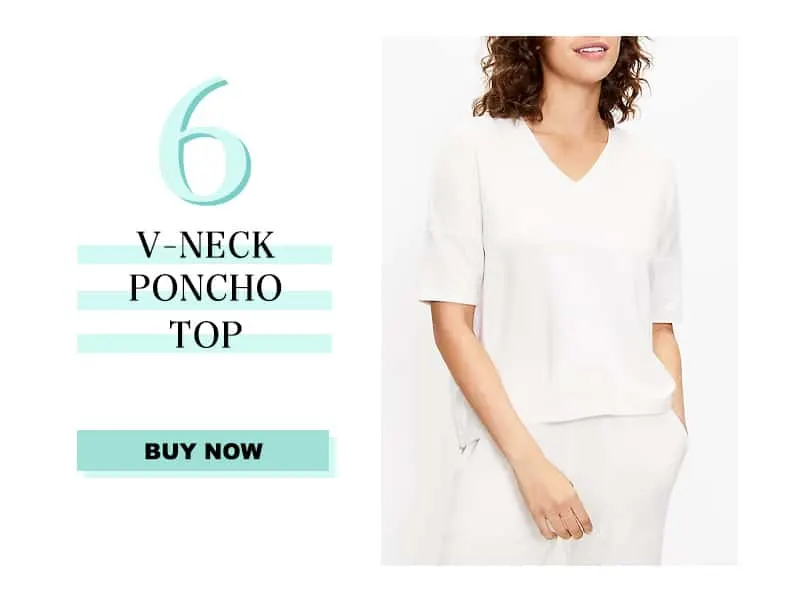 V-neck Poncho Top On super sale for only $20
Finally, this V-neck "poncho" top is on the super sale for only $20. Sizes are limited but available in regular and petite. I'm not sure why they call this a poncho; it's not, but it is a little boxy, but I love it paired with the sweatpants above.
Our Style Content is Inspired by Our Readers
Our readership inspires all of our posts and this post is not sponsored or paid for by brands or retailers.
Recommendations are based on my experience as a personal stylist and wardrobe consultant for over a decade. I worked with busy, down-to-earth women who wanted to look chic and feel confident but were often confused by so much of retail.
Some links are affiliate links, which means if you purchase via our site, we receive a small commission.

If you enjoy our content and would like to help us grow, please follow on Instagram and join our Private Facebook Group to access more advice and exclusive in-depth conversations with other like-minded women.
Learn about our mission to help women look and feel their very best, every day, here.
Sign Up for Daily Content and Receive Our Free Classic Wardrobe Checklist