I was a carefree sorority girl living my best life in the late nineties.
Back then, my biggest challenge was figuring out how to go to a party at night and write a paper due in the morning.
I can't believe there was a time when I didn't start my night until after 10 pm. The current me would be unrecognizable to my younger self, lol.
Back then, Express was a staple in my wardrobe. Their inexpensive, trend-focused clothes were perfect for our nights out or an off-campus date.
One item, in particular, became so popular in my house that we called them "sorority pants."
Sorority pants were bootcut, low-rise, flat-front trousers made of a synthetic material that perfectly clung to our backsides. They were indestructible, and we put them to the test three or four times a week.
Paired with midriff baring tops (oh, my once flat belly) and heavy boots that looked like tanks, we defined 90s style.
But just like us, Express has grown up, and I'm here to tell you they are 100% worth checking out this season.
However, you need to know what to look for because you would likely jump right off if you were to land on their homepage.
With warm weather trends being what they are, some of the featured looks are … bare.
Mid drift tops and cut-out dresses aside, they also have some sleek and sophisticated options.
Ideal if you want to create a classic style with a bit of edge.
For today's What to Buy at Series, I rounded up my top picks from Express as a former sorority girl, now a 42-year-old mother who is happily in bed reading by 9:30 at night.
What to Buy at Express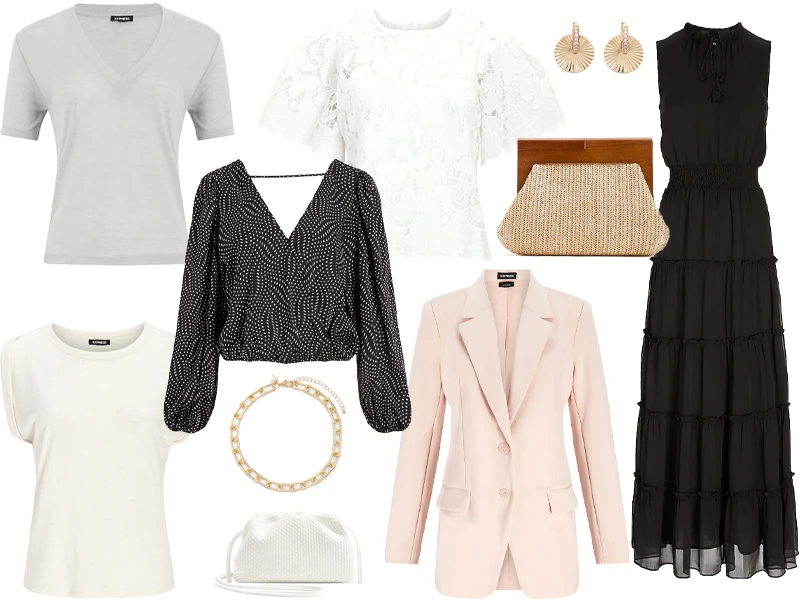 This chic lineup looks like a collection you would see hanging in a better department store.
Let's talk quickly about sizes.
Express runs true but go up one if you are between sizes.
Their size scale includes an XL equivalent to a 16/18 and has select petite options.
And they are one of the few retailers that have not offered non-stop sales and markdowns over the last few years, so the price is the price with special promos scattered here and there.
Inventory is smaller than it used to be, popular items sell out quickly, and many things are online only.
What should you look for? Novelty pieces that will expand and add some fun to your everyday basics. Personally, I LOVE their dresses, and they have lovely updated basics, fun tops, and affordable accessories.
This time of year, especially, I look for items with a bit of pizzazz, something for a date night or girls' trip.
I have one planned in June to Nashville, so I have my eye out for a few novelty items to dress up my jeans and break up the athleisure mom uniform I wear at home.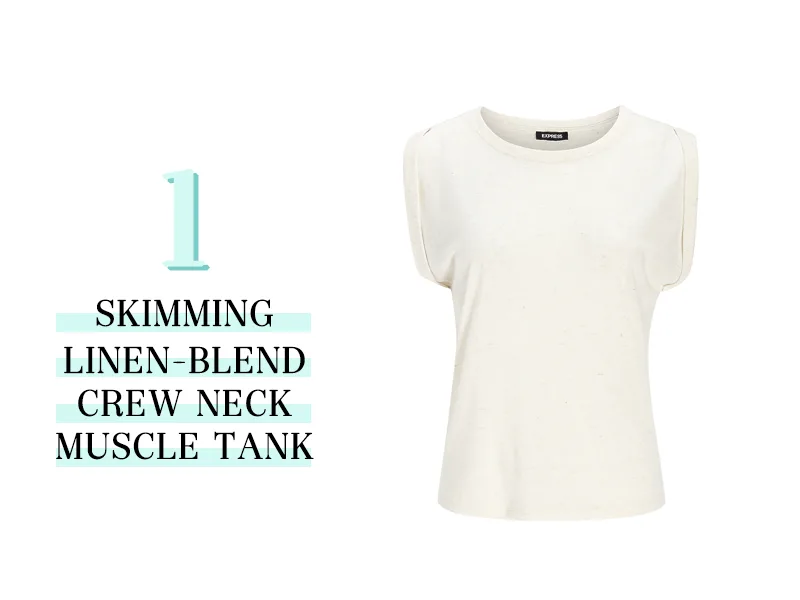 Skimming Linen-Blend Crew Neck Muscle Tank, $28
You may have seen this style top emerging as a spring trend.
The "muscle tank" is a foundation piece for an effortless 90s-inspired look.
I like the updated silhouette and how simple it is to style; just pair it with your favorite jeans.
One thing to call out is that this is not particularly flattering if you are broad-shouldered. But if you are narrow up top or triangle shape, this will help create a balanced proportion.
Available in a range of colors, in XXS – XL for $28, promo buy one get one 50% off.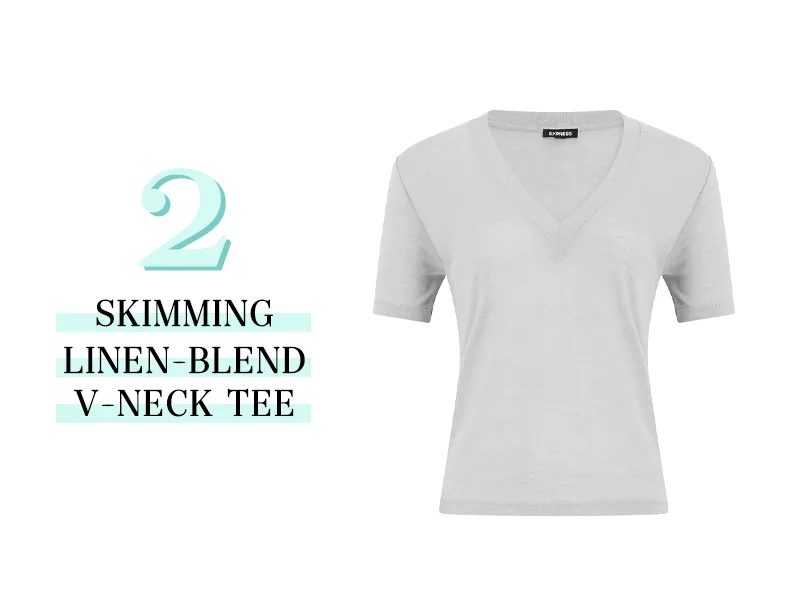 Skimming Linen-Blend V-Neck Tee, $30
For a universally flattering style, you can't beat this linen blend v-neck tee shirt.
The image above looks a bit weird, it's actually very pretty on, not too short but also not too long.
I would pass on this if you have a long torso but other than that this will work well as a lightweight summer basic.
Available in 9 colors in XXS – XL for $30, promo buy one, get one 50% off.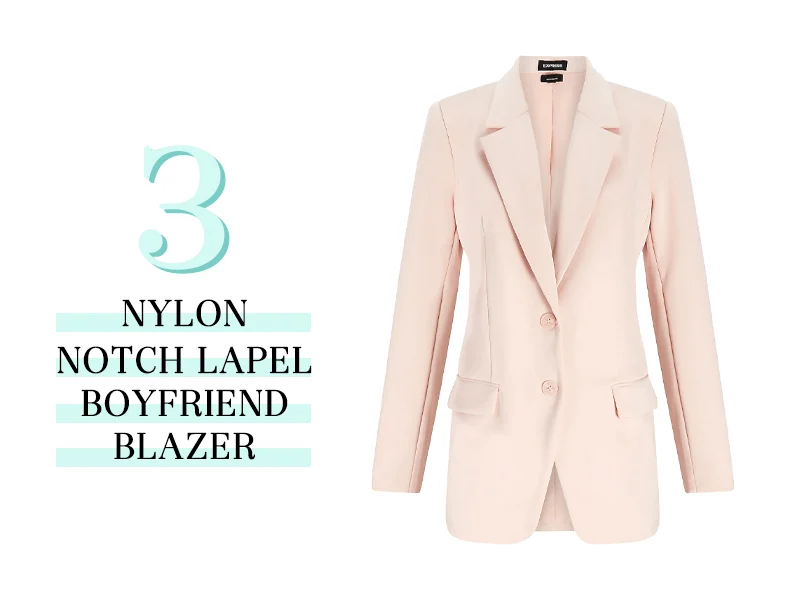 Nylon Notch Lapel Boyfriend Blazer, $158
This pink notch lapel style went right in my cart.
One of the reasons it's so versatile is the matching buttons. When the button disappears on the jacket, it makes it easy to pair with various bottoms.
I'll wear it with a white tank and light-washed jeans, but you could also take this to work with your favorite black pants or go to a shower in crisp white trouser or throw it over a floral dress.
Available in pink or black, in regular and petite, in XXS – XL.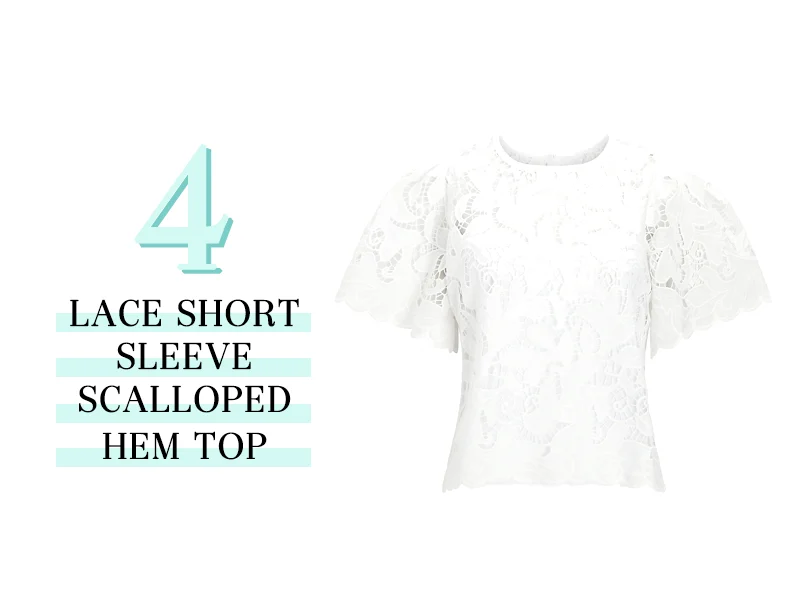 Lace Short Sleeve Scalloped Hem Top, $108
This lace top is a little fussy for my personal style, but I bought it for my upcoming girls trip to Nashville for something fun and different.
It's another easy top to pack to jazz up your jeans. Pair with strappy heeled sandals and a cute clutch. see below;)
Available in black or white, in XS – L.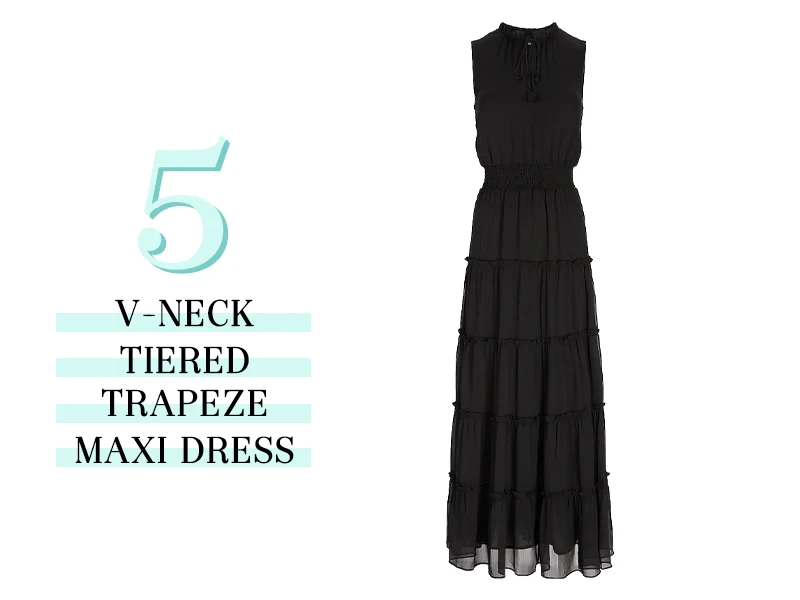 V-Neck Tiered Trapeze Maxi Dress, $88
I have a few dresses from Express, and they have far exceeded my expectation, so I ordered this black maxi dress for the trip. I think it will pack well, and you can dress them up or down.
It's a nice take on a classic black dress, but for a more casual, laid-back summer.
Pair with strappy heels or flat sandals, depending on the vibe.
For reference, I am 5'10 and ordered a medium.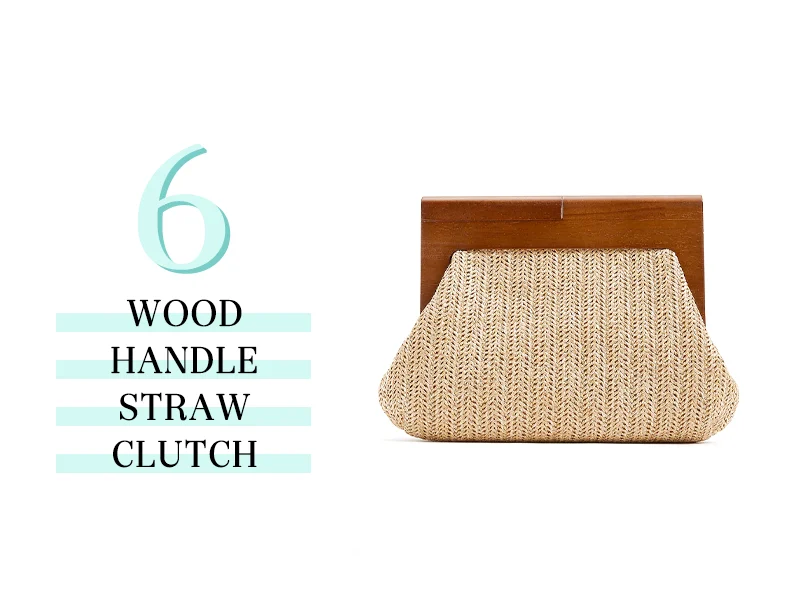 I mean, how stinking cute?
I order this wood and straw clutch to go with the black dress and because I can't say no to small occasion bags.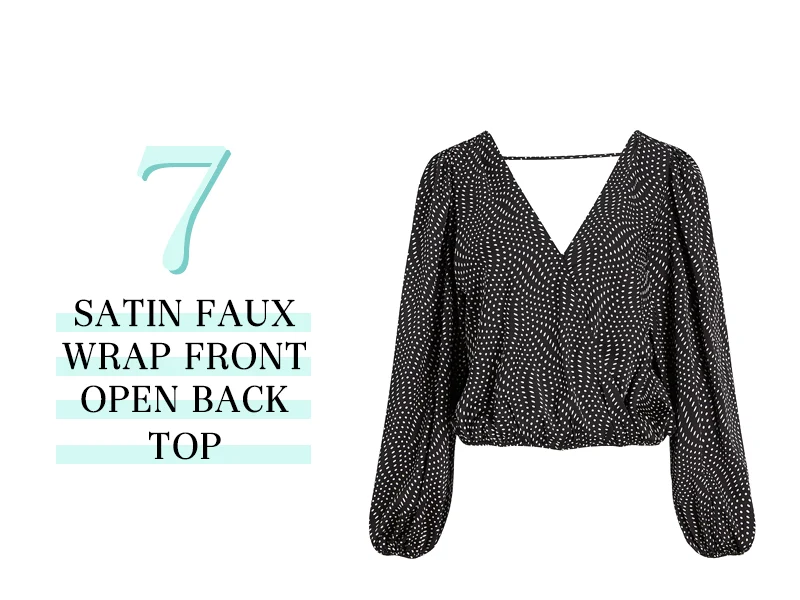 Edit Printed Satin Faux Wrap Front Open Back Top, $58
I think this faux wrap top is a fabulous year round "going out" top.
You can wear it with black or white jeans, and in the cool weather, pair with your coated or faux leather pants.
Be sure to check out the back detail as it's open so you'll need a low back bra.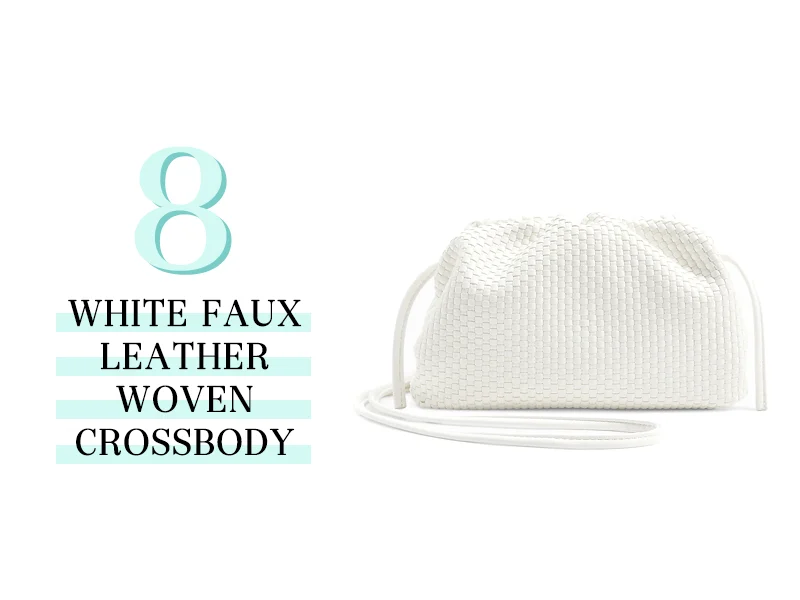 White Faux Leather Woven Crossbody, $68
I love a white bag this time of year, especially with all of the white sandals and heels we're seeing.
This one adds some dimension with its woven finish and it's roomy enough to carry all of your essentials.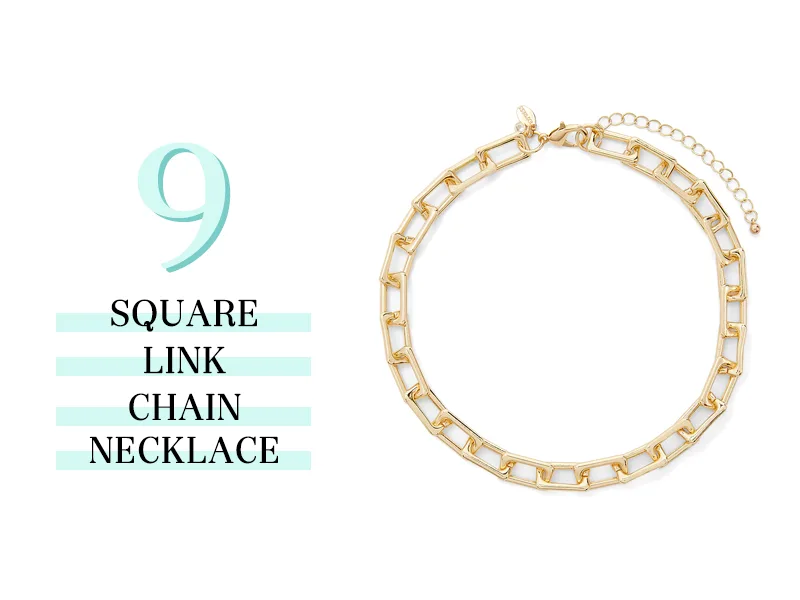 Square Link Chain Necklace, $24
Express has some great costume pieces, priced the way costume pieces should be priced.
Like this trendy square chain necklace for only $24. This is the kind of price point where you can try a look, have fun with it, and not have to spend $100 +.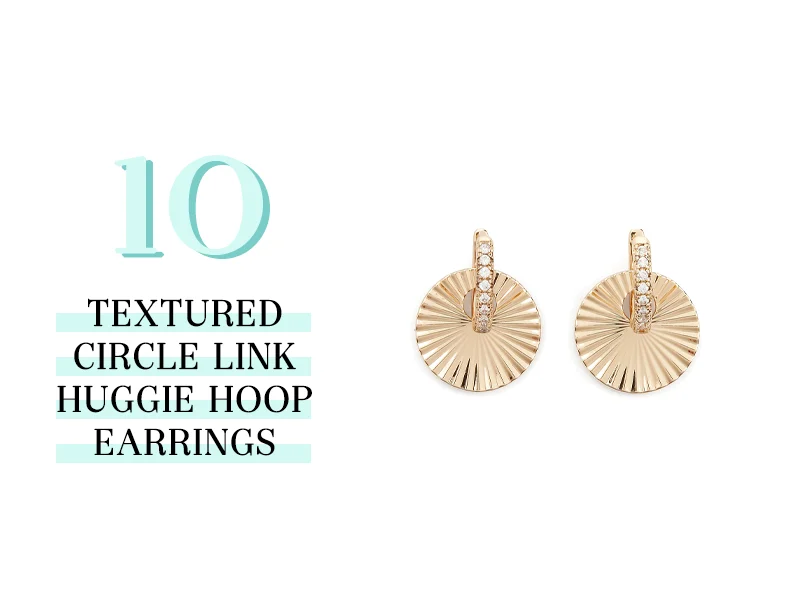 Textured Circle Link Huggie Hoop Earrings, $24
Similarly, these huggie earrings are an affordable, easy-to-wear piece that will update your look and add variety to your jewelry collection.
52 in 2022!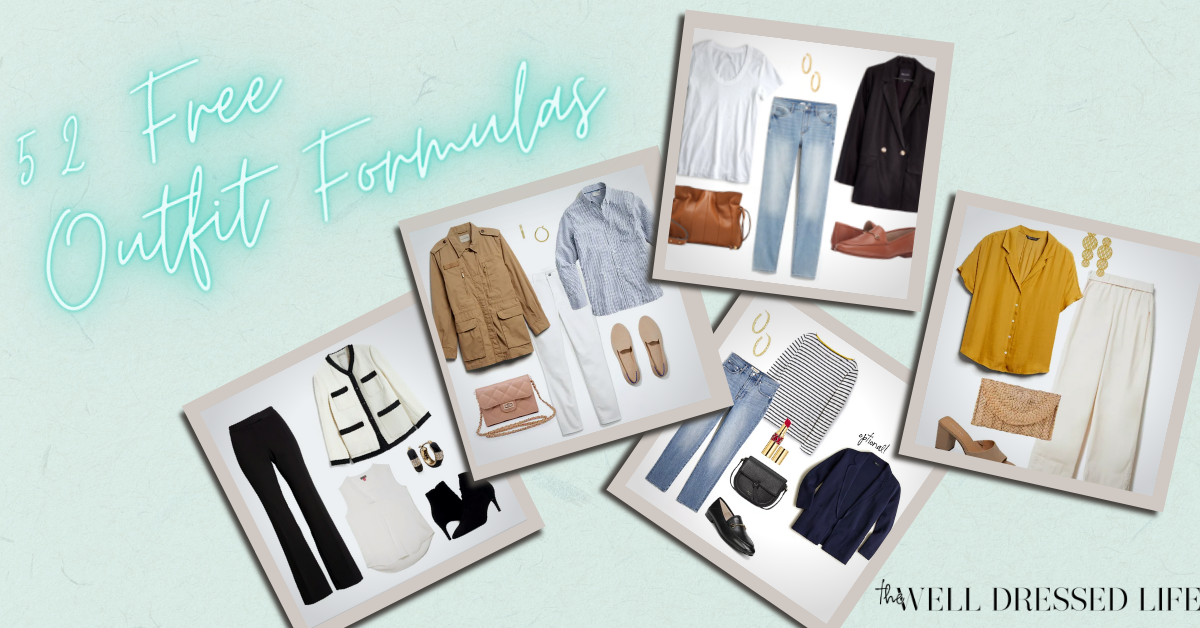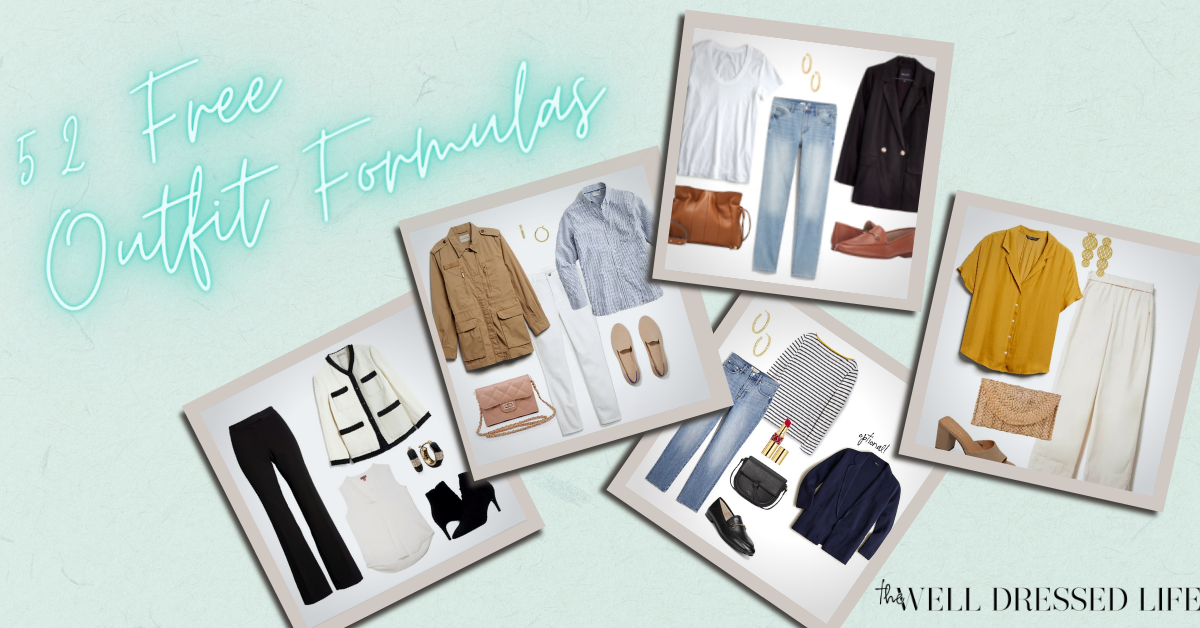 Follow Us on Instagram!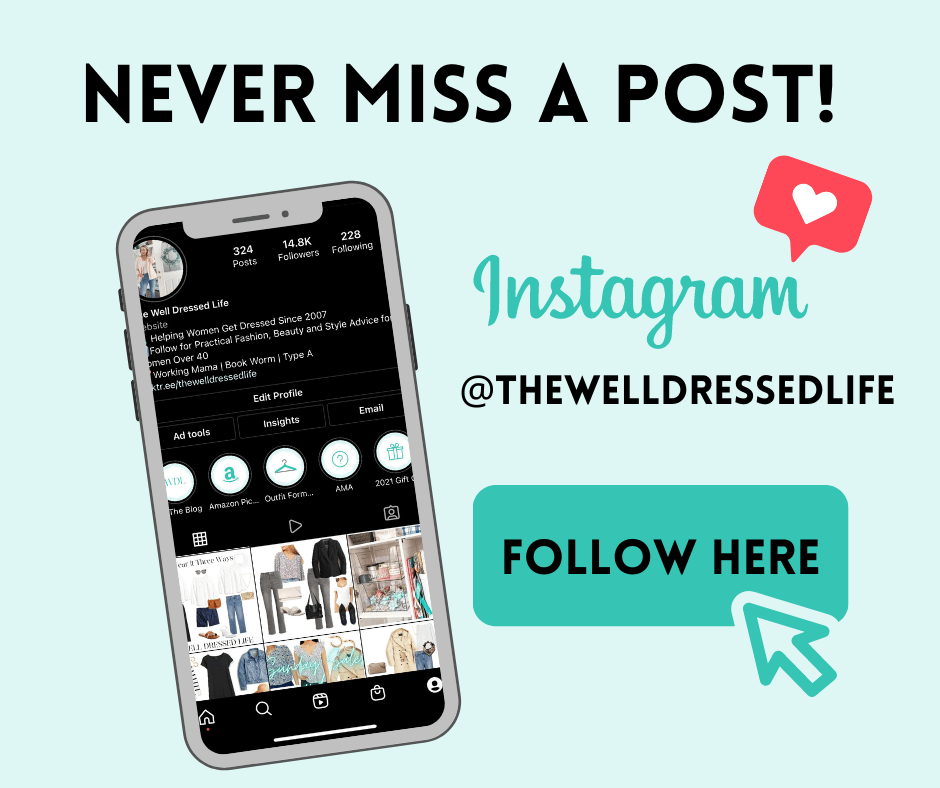 Our Style Content is Inspired by Our Readers
Our readership inspires all of our posts and is not sponsored or paid for by brands or retailers.
Recommendations are based on my experience as a personal stylist and wardrobe consultant for over a decade. I worked with busy, down-to-earth women who wanted to look chic and feel confident but were often confused by so much of retail.
Some links are affiliate links, which means if you purchase via our site, we receive a small commission.

If you enjoy our content and would like to help us grow, please follow on Instagram and join our Private Facebook Group to access more advice and exclusive in-depth conversations with other like-minded women.
Learn about our mission to help women look and feel their very best, every day, here.
Sign Up for Daily Content and Receive Our Free Classic Wardrobe Checklist