I feature many items from Nordstrom here on The Well Dressed Life because they generally have what I need: lovely basics, quality fashion finds, and a wide range of sizes.
Their jean selection is solid, and their shoe section is still the best around.
I think they can be hit or miss, though. And, if I don't have a good idea of what I am looking for, it's tricky navigating the assortment because so much of it feels like clutter.
Sometimes I wonder, at 42, if I'm no longer their demographic.
I know it sounds crazy, but after three babies, I'm not really interested in crop tops for $150.
There is good news.
The best time to shop them, and where I find the most success, is during their Half Yearly Sale, scheduled for July.
So outside of individual recommendations throughout our content, today's What to Buy at will be the last round-up for Nordstrom until the sale. Then, I dedicate an entire week of content to it because it's that good.
What to Buy at Nordstrom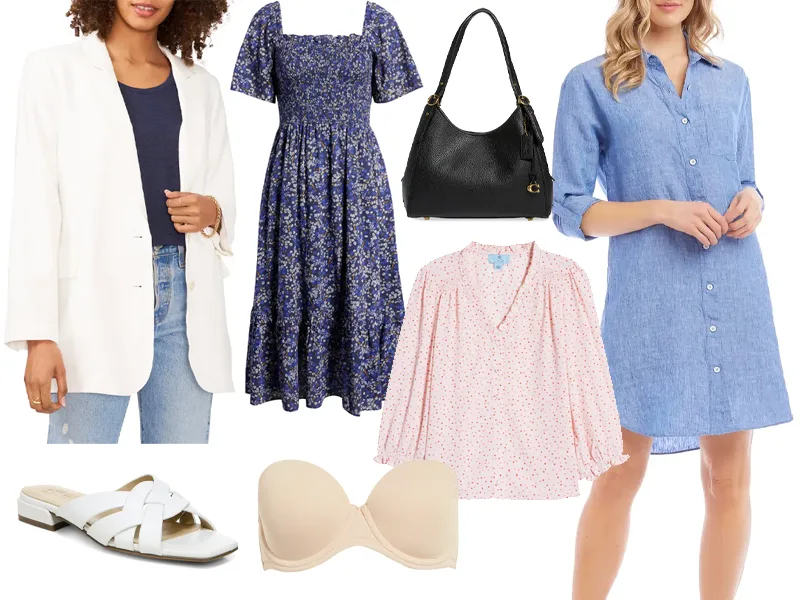 Today, I'm highlighting various pieces that might strike your fancy for early spring, including some pretty florals, an everyday handbag, a classic white blazer that might 😉 be featured in our next Outfit Formula, and more.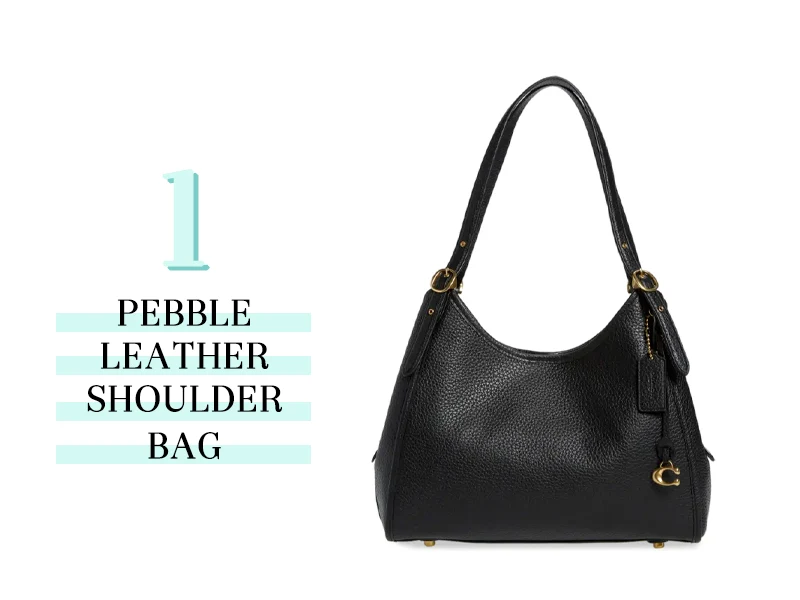 Pebble Shoulder Bag, $395
I've received several requests for recommendations for a simple, classic black shoulder bag that's under $500, and for my money, I would go with this Pebble Shoulder Bag from Coach. It's just under $400, comes in black and "chalk" and is an absolute wardrobe staple.
Can we talk for a moment about how much I appreciate its lack of logo? This creates a real timelessness and allows you to carry it with many outfits season after season.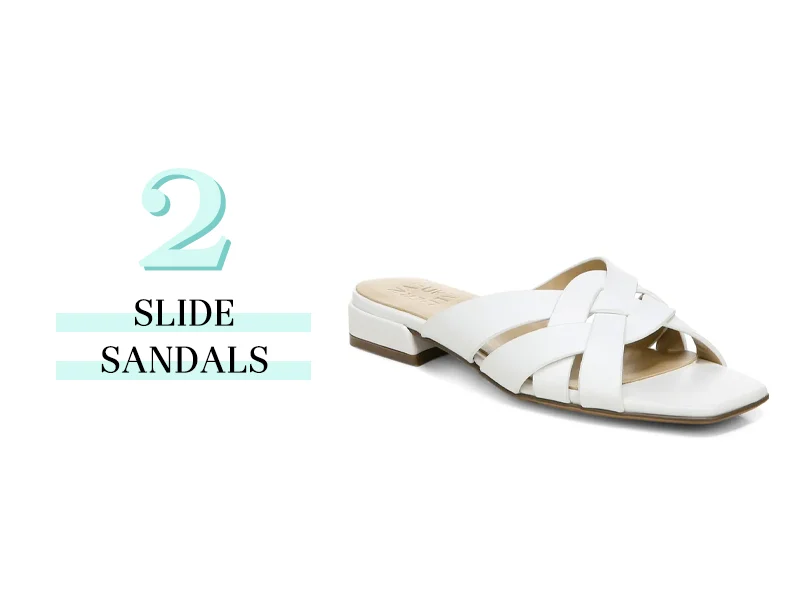 Slide Sandals, $77
If you celebrate Easter, you know it marks the unofficial start of white sandal season. And if you need a pretty, easy-to-wear pair that just happed to be on sale, pick up these from Naturalizer.
Pair with summer dresses, linen pants, or ankle-length trousers.
Floral Print Ruffle Blouse, $69
And speaking of pretty, this pink ruffle blouse from CeCe would be adorable with white bottoms, or jeans.
We feature CeCe frequently, and they sell out fast, so if this is your style and fills a void, consider grabbing it.
It's also available in a black multi print that you could take to a casual office.
Sizes are limited to XXS – XXL (14W). However, they have a separate plus line here.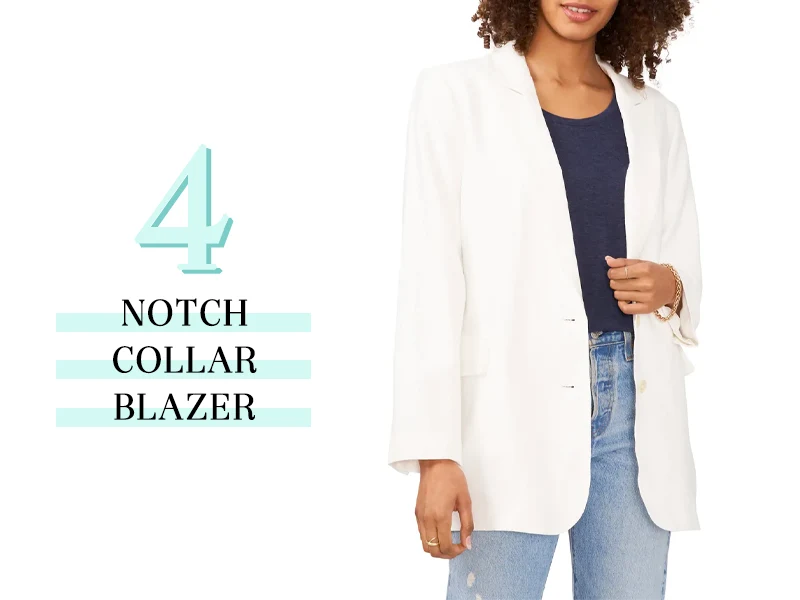 Notch Collar Blazer, $120
I ADORE a white, or in this case, ivory blazer. And yes, you'll see this featured in our Outfit Formula post on Thursday.
Vince Camuto makes quality wardrobe staples. We love their trousers, blouses and blazers.
This ivory blazer comes in sizes 0 – 16 (and runs large).
We'll talk more about how to wear it later this week, but for now, it's a great find if you are looking to add some polished layers to your closet.
TIP! If this is too long for you, you can have it hemmed about two inches before you start messing with the pocket. I use to alter blazers like this for clients all the time when I worked with them 1:1.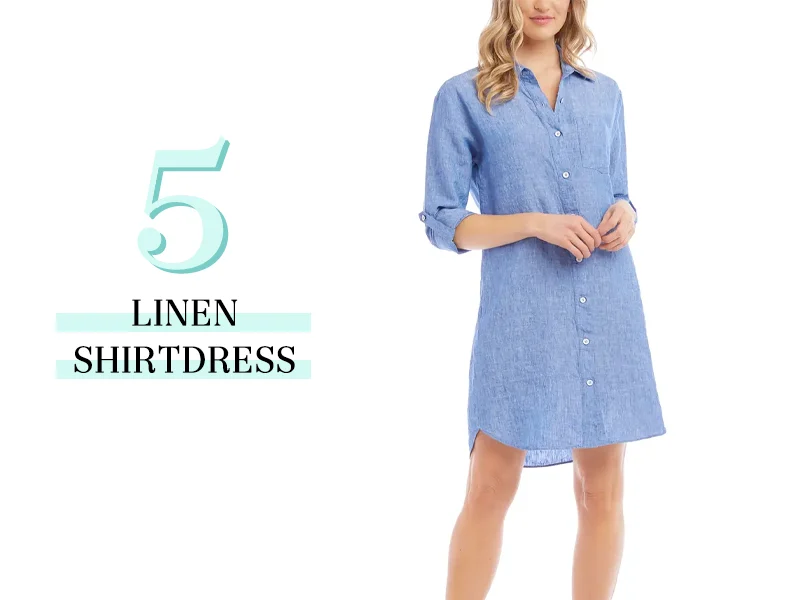 Linen Shirtdress, $168
I wanted to share this Linen Shirtdress as another option for this Outfit Formula. in case you'd prefer something with a sleeve.
You can style it the exact same way, perfect for a hot day when you want to be cool but look pulled together.
Karen Kane is one of my go-to Nordstrom brands, with affordable and quality dresses and top for various occasions. This classic faux wrap black dress is one of my most recommended, and this zip front "Travel" dress was a best seller a few weeks ago, and it currently on sale for 35% off.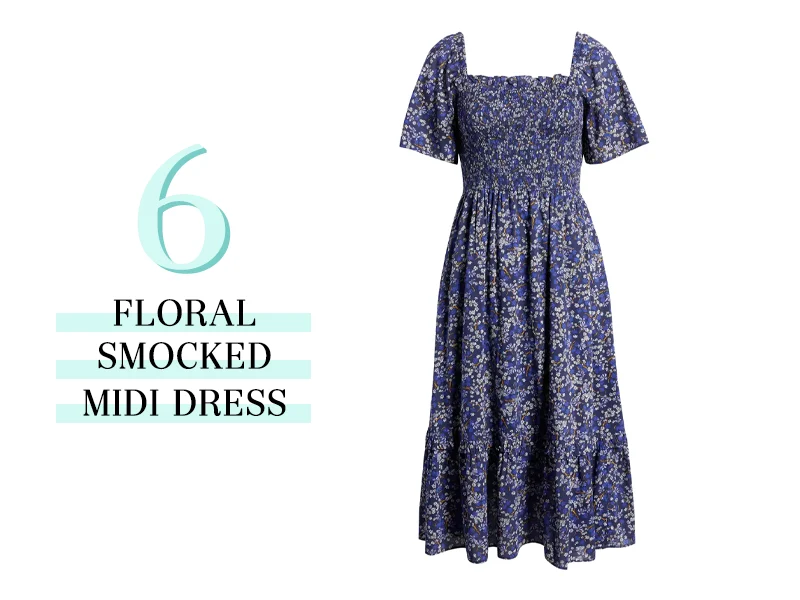 Floral Smocked Midi Dress, $115
Nordstrom recently started carrying Draper James, Reese Witherspoon's pretty, southern-inspired clothing line, many styles exclusive to Nordstrom. And some of the dresses are just lovely.
Like this floral smocked dress. It's perfect for any springtime occasion with the white sandals featured above AND to get the most wear out of it, I would also pair it with your favorite white sneakers and make it casual.
Available in sizes XXS – XXL, size up.
Because this is a newer collaboration, I think Nordstrom is being conservative with inventory while testing it out, however, Draper James goes up to a size 3X on their website. This dress, specifically, is gorgeous.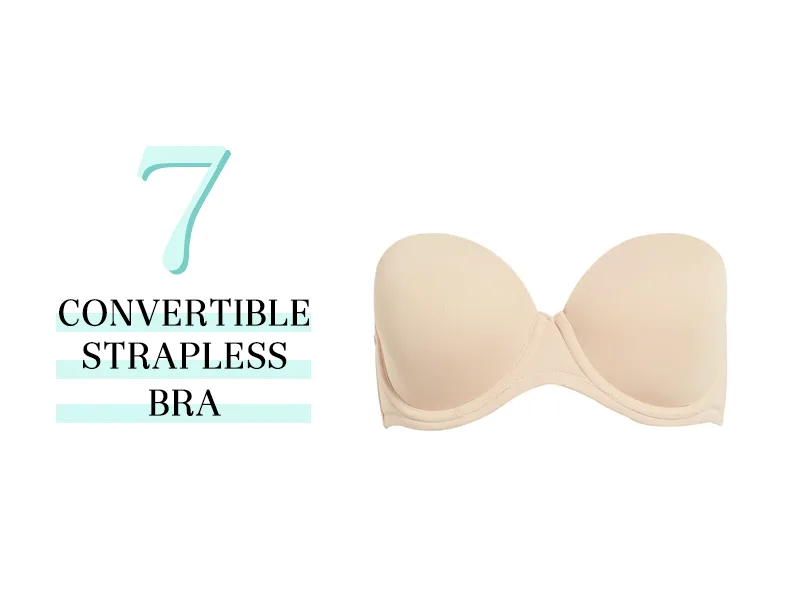 Convertible Strapless Bra, $72
With all this talk of Spring and Summer, you probably need to take a peek at your undergarments and do a little refresh.
I'll have a comprehensive post covering everything you need early in April. But for now, I bet you could use a good strapless bra, and the Wacoal Red Carpet Convertable Bra is the BEST.
It stays in place all day or night, you don't have to fix yourself constantly, and it keeps the girls in place.
Nordstrom has a fantastic lingerie and underwear department. It's worth an in-person visit if you have one locally for a proper bra fitting. They can accommodate any size, and the women working in that section know what they are doing.