We're going to Bloomingdale's for today's What to Buy at.
When I was first old enough to go to the mall with friends, Bloomingdale's was it.
All I wanted in life was one of their brown shopping bags. It could have been empty for all I cared, but when it was filled with my Clinique 3-Step skincare, oh boy, did I feel special.
But then, for years, when I was a stylist, I slept on Bloomie's a bit, opting instead to take clients to Nordstrom and using it as my home base.
However, over the last few years, I've been impressed with their selection and try to feature them here on The Well Dressed Life intentionally.
While I can't talk of their in-store experience since I haven't walked through one since 2020, what they have online is worth a round-up of its own.
What to Buy at Bloomingdales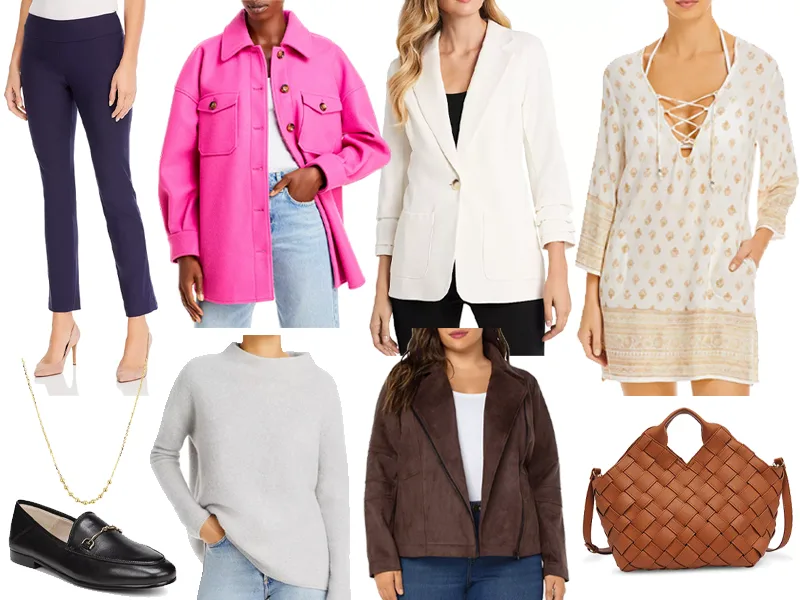 Bloomingdales offers benefits similar to Nordstrom, like free shipping and returns and cardmember benefits.
They don't get the buzz that Nordstrom gets from Influencers but offer just as many modern brands and have an excellent selection of affordable options.
Though mostly only offered online, their petite and plus department is one of the best around.
Below I rounded up my favorite items from their new arrivals, in various sizes, featuring some brands exclusive to Bloomingdales.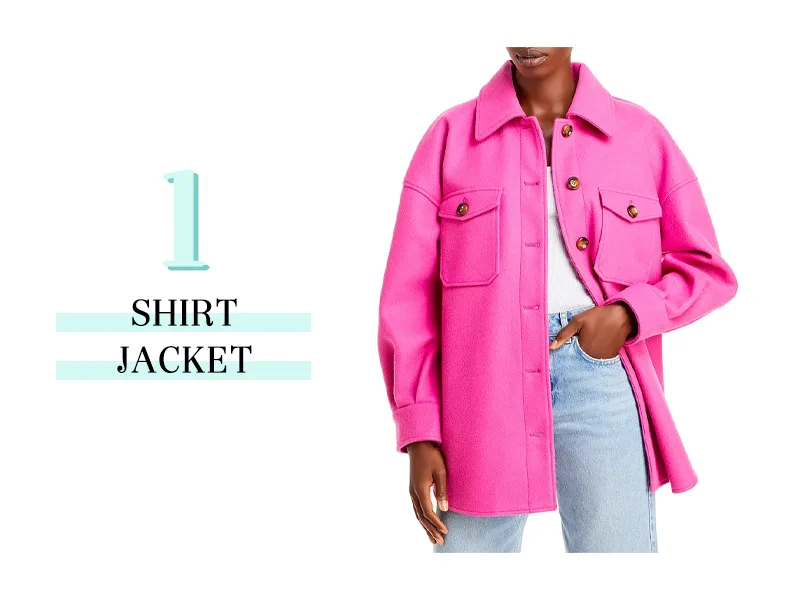 Shirt Jacket, $83
This cheerful poppy pink jacket by Aqua stopped me in my tracks. It's such a fun over layer for early spring, available in XS – XL, and on sale for under $100.
Aqua is a private label exclusive to Bloomingdales. They offer contemporary styles at reasonable price points in clothing and accessories.
Ruched Sleeve Ponte Blazer, $129 https://shopstyle.it/l/bD2ar
Like Nordstrom, Bloomingdale's also carries Vince Camuto, but their selection is often slightly different.
This is the kind of blazer I am talking about when I reference a "cardigan alternative." It's casual and polished and gives your look structure without being stuffy.
Pair with any bottom, from jeans to formal trousers and skirts.
Available in black, navy and white (above) in XXS – XXL.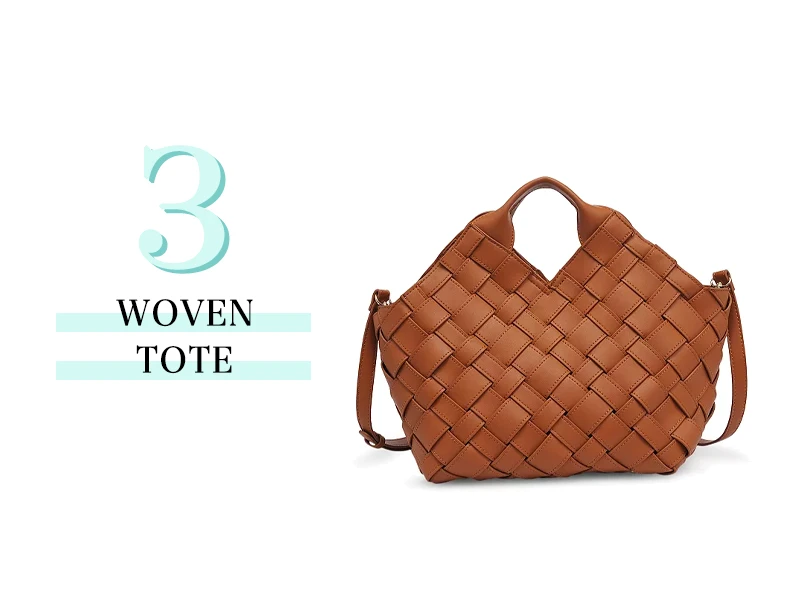 Woven Tote, $88
This woven tote, also by Aqua is one of my absolute favorites. Aqua has a great line-up of under $100 bags that are trend-right but also highly functional.
Available in black, bone and tan (above).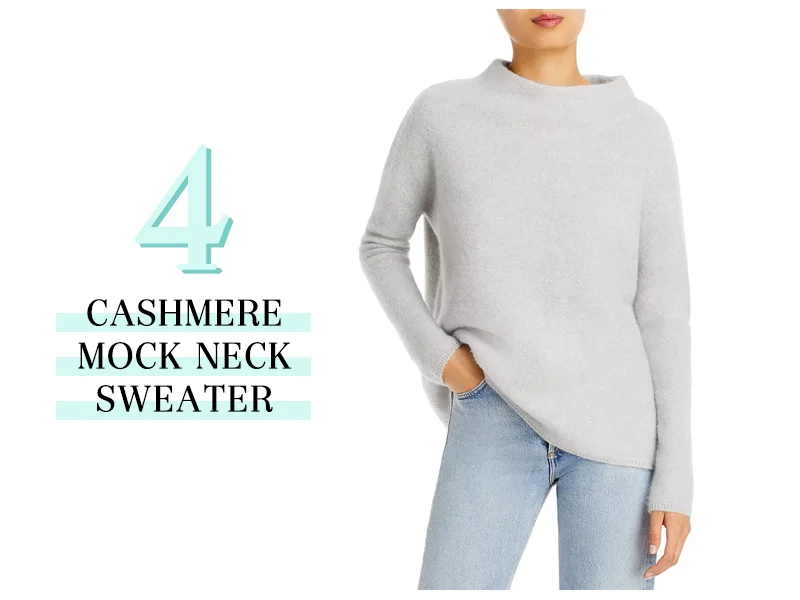 Cashmere Mock Neck Sweater, $109
C by Bloomingdale's is their in-house line of cashmere and it's fantastic, especially when you can snag it on sale. I just ordered this mock-neck sweater in grey.
The neckline is so elegant. It sits away from your neck while framing you face beautifully. My casual uniform is usually slim jeans, loafers and a good sweater like this.
Available in XXS – XXL. Regular price $218, on sale for $108.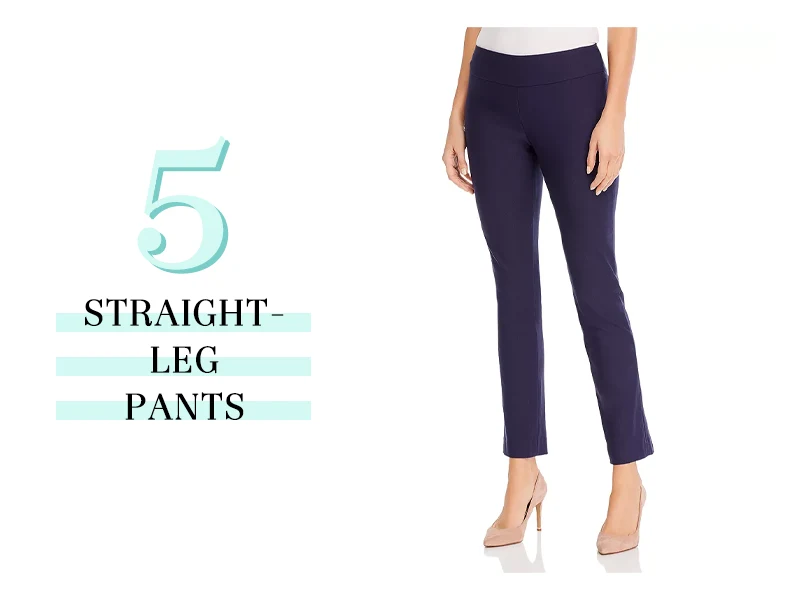 Straight Leg Pants, $128
I have always liked Nic + Zoe pants for our petite clients and Bloomingdale's has a great selection. These trousers, in an ideal length for spring come in regular, petite and plus size.
Nic + Zoe is another one of those brands that sell out in sizes quickly, so scoop up your size if you have a hard time finding a great fitting pair of pants.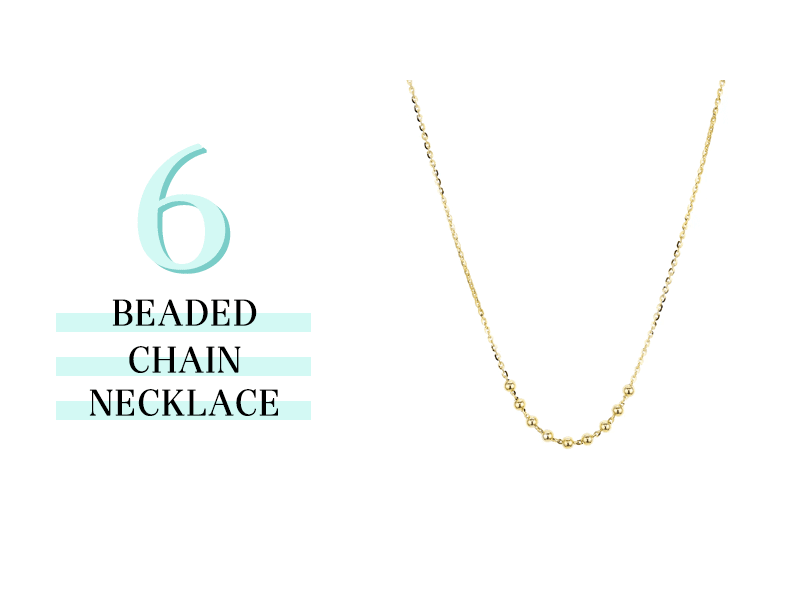 Argento Vivo is one of my favorite brands for under $100 jewelry. Most of their pieces are 14K gold plated over sterling silver.
They have classic options like these everyday hoops, for $60, and pretty layering pieces like the necklace above.
It's a wonderful brand to consider if you are building out a capsule of jewelry.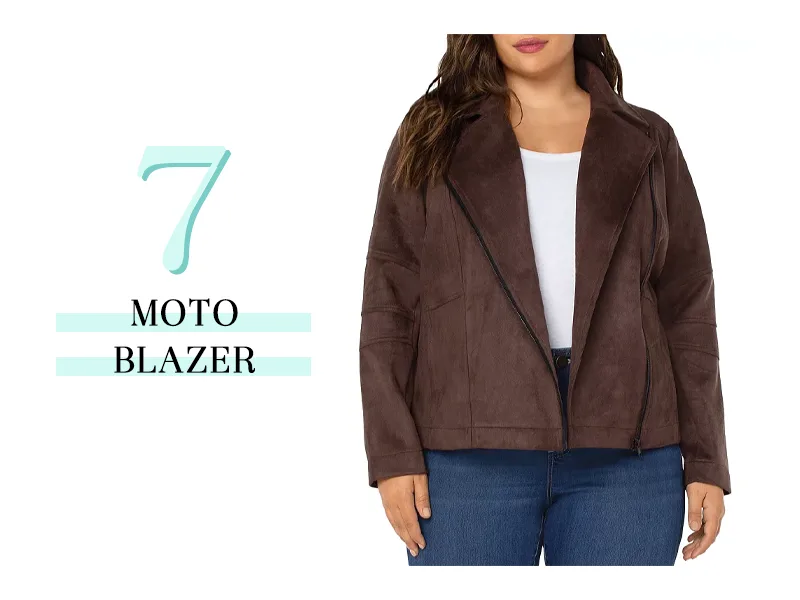 Moto Blazer, $109
Bloomingdales has one of the best plus size departments around, with a modern selection and approachable prices.
Like this Moto jacket, in 1X – 3X for $109. Pair it with these bootcut jeans, also by Liverpool, from sizes 14W – 24W.
Their entire selection of plus sizing is worth checking out because they offer pieces that will highlight your shape. Nothing makes me crazier then when the only plus size options I find are shapeless and frumpy.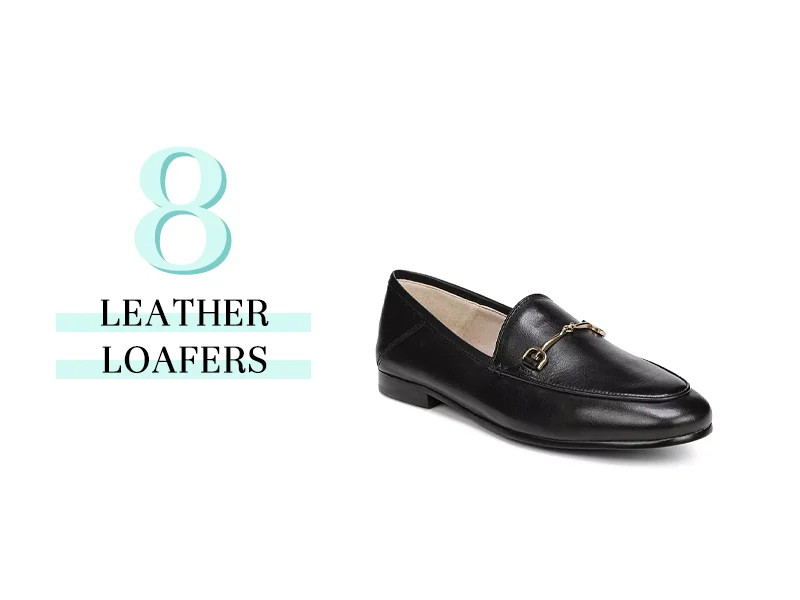 Leather Loafers, $150
I wore these leather loafers from Sam Edelman all weekend (Friday afternoon felt like spring time!).
They were a little snug when I first put them on but stretched to fit my feet right away.
I can already tell they will be my go-to flats for the spring. I love their elegant designer look without the $700 price tag.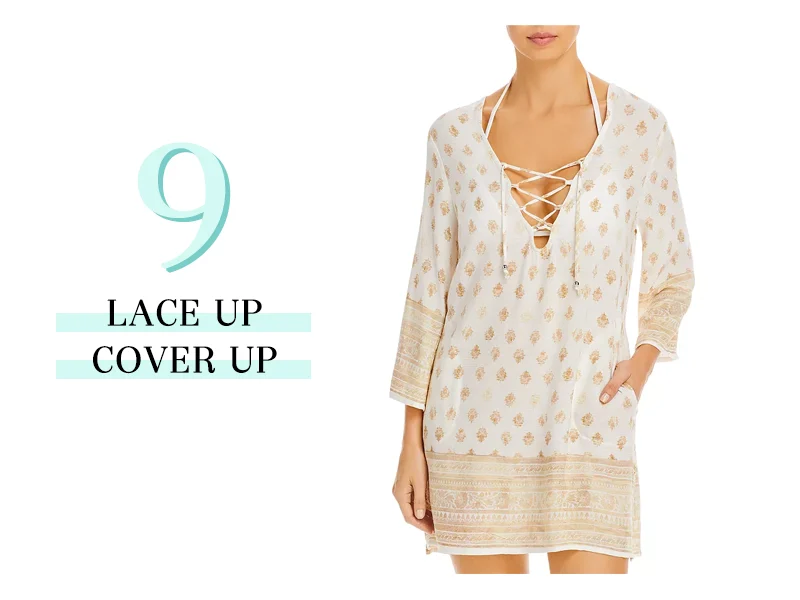 Lace Up Cover Up, $58
Finally, now is the time to buy new bathing suits (kill me now) and cover-ups if you need them for your next vacation or the summer. They all sell out so fast.
Our Content is Inspired by Our Readers
Our readership inspires all of our posts and is not sponsored or paid for by brands or retailers.
Recommendations are based on my experience as a personal stylist and wardrobe consultant for over a decade. I worked with busy, down-to-earth women who wanted to look chic and feel confident but were often confused by so much of retail.
Some links are affiliate links, which means if you purchase via our site, we receive a small commission.

If you enjoy our content and would like to help us grow, please follow on Instagram and join our Private Facebook Group to access more advice and exclusive in-depth conversations with other like-minded women.
Learn about our mission to help women look and feel their very best, every day, here.
Sign Up for Daily Content and Receive Our Free Classic Wardrobe Checklist