Thank you to Gap Factory and Collective Voice for sponsoring the post.
Over the last few seasons, Gap Factory has become one of our Reader's Favorite resources for wardrobe builders at affordable prices in a wide range of sizes.
Their Bitty Boot Cut Jeans (featured below) is one of the best-selling jeans in all the years of The Well Dressed Life.
I get multiple weekly emails and messages from our community telling me how much they love them.
Today, everything is 50% Off + receive an extra 10% off purchase with code GFFRIEND!
You can also receive 50% off clearance items with code GFBONUS!
And FREE shipping on all orders with code: GFSHIP
I'm sharing a few of my favorite new finds that are perfect to use in some fall weekend looks.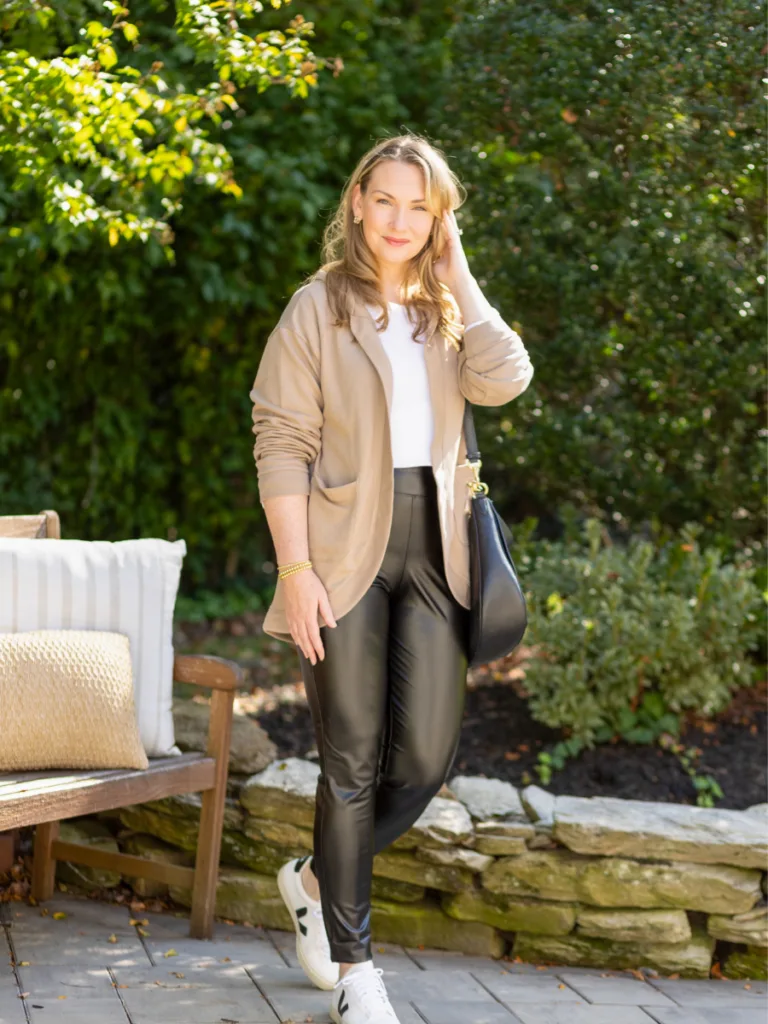 How fantastic is this look, mixing modern, classic, and athleisure pieces?
I started with these Vegan Leather Ponte Leggings. I like them because they aren't skin tight. You still get a slim leg without them being clingy.
Available in XS -XXL in regular, tall and petite. I'm wearing the tall in a medium and they are long on me, so I had to hem them.
For reference I am 5'10, and could have gone with the regular length.
I paired it with this adorable Relaxed Open-Front Fleece Hoodie.
It's comfortable, and sporty while also acting like a blazer. It feels really polished here.

I layered it over their Waffle-Knit Crewneck Tee, available in 10 colors, in XS – XXL in regular, tall and petite.
And I added a black and white sneaker and leather shoulder bag.
You could spend your day in this, from a morning at the kids' games to lunch, or an errand run.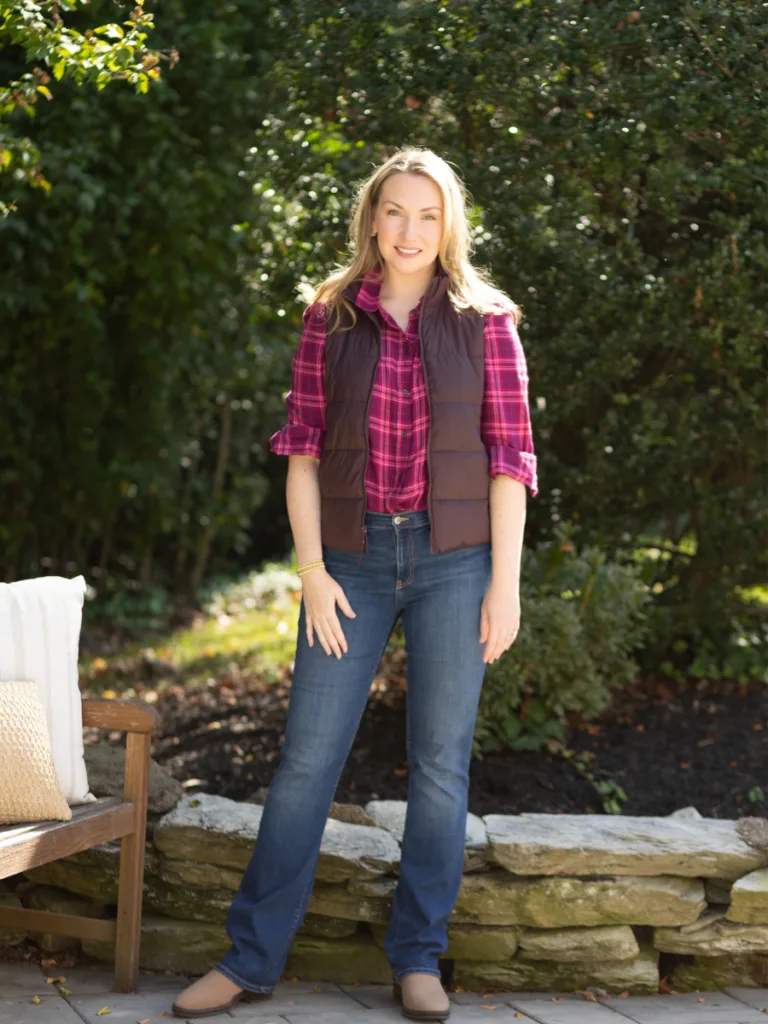 Next, a basic fall weekend look with clean lines and easy to mix and match pieces.
I picked up two of their Relaxed Plaid Flannel Easy Shirt, in berry and blue.
If you like the look of flannels this time of year, but find them to be too thick, this is a lovely alternative. It's soft and light, so you get a nice drape.
Above, I tucked it into my jeans and layered it under their ColdControl Puffer Vest.
I'm wearing a medium in the color Purple Basil. Available in sizes XS -XXL, in black, ivory or tan as well.
I really appreciate that it's not too puffy, I hate when a vest looks like a life preserve.
Runs a tad small so size up in if you are in between.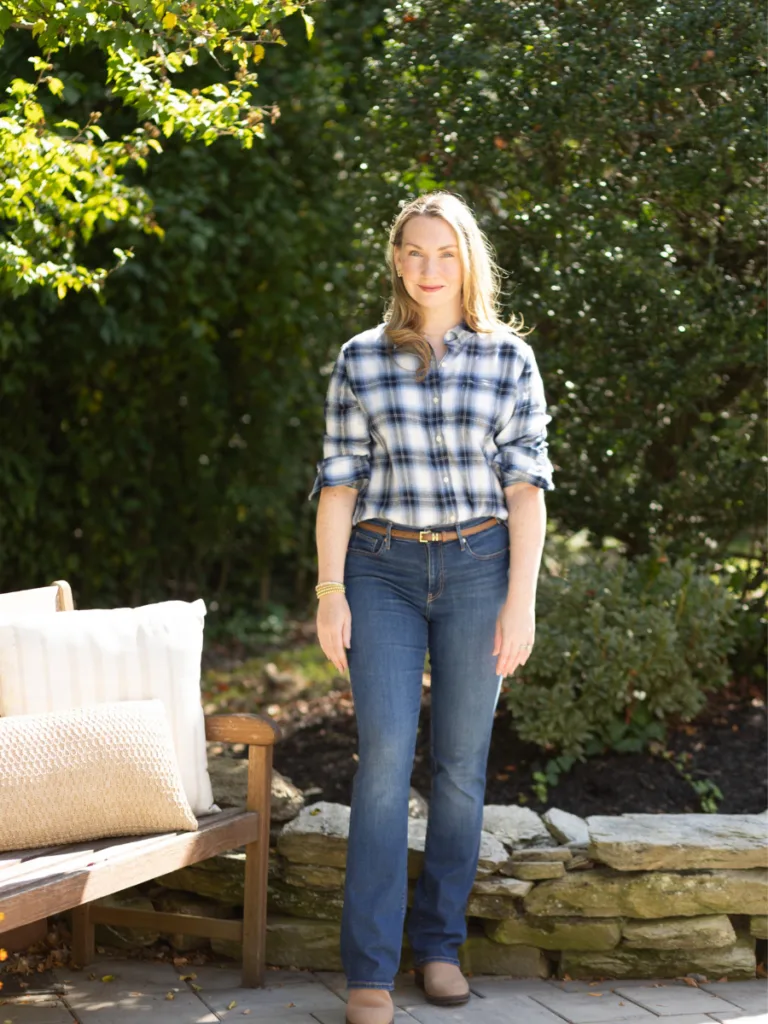 Here, I'm wearing the flannel in blue plaid. It's really pretty.
To keep the look polished I tucked it in and added a slim belt and light tan boots.
In both looks I'm wearing the Bitty Bootcut Jeans. See how the hem of the jean puddles on to of my boot? That's called a "break", which helps you keep the line of your leg looking long.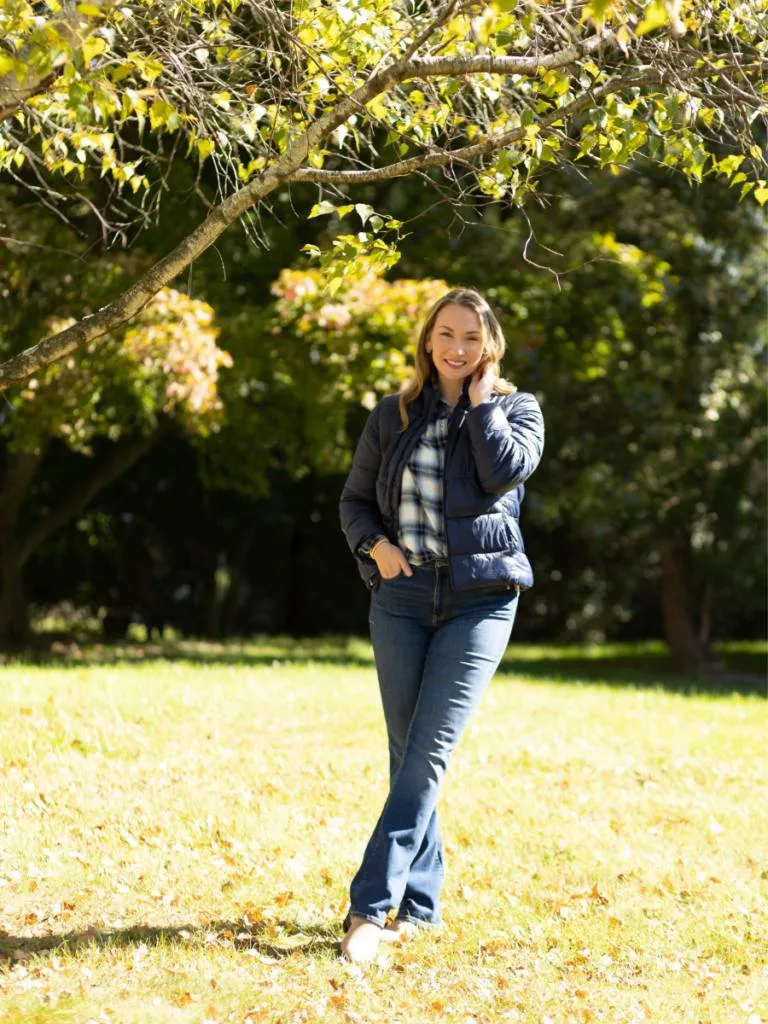 And if you are headed out and about you can add their ColdControl Puffer Jacket.
I sized up and took the large and it fits well in my shoulders. It's also not too puffy.
You could pack this easily too.
Available in XS -XXL in four colors. I'm wearing the navy above.