This content has been archived. It may no longer be relevant
If you have a hard time finding a tote bag to get you to and from the office, you're not alone. Women are particular about them since we carry our lives (figuratively and literally) on our shoulders.
They can't be too big or too small; they need to fit all the things just right.
And because all of our needs are so different, there is not one universally perfect option.
So today I rounded up seven tote bags to get you to work, or wherever your day may lead.
The 7 Best Tote Bags for Work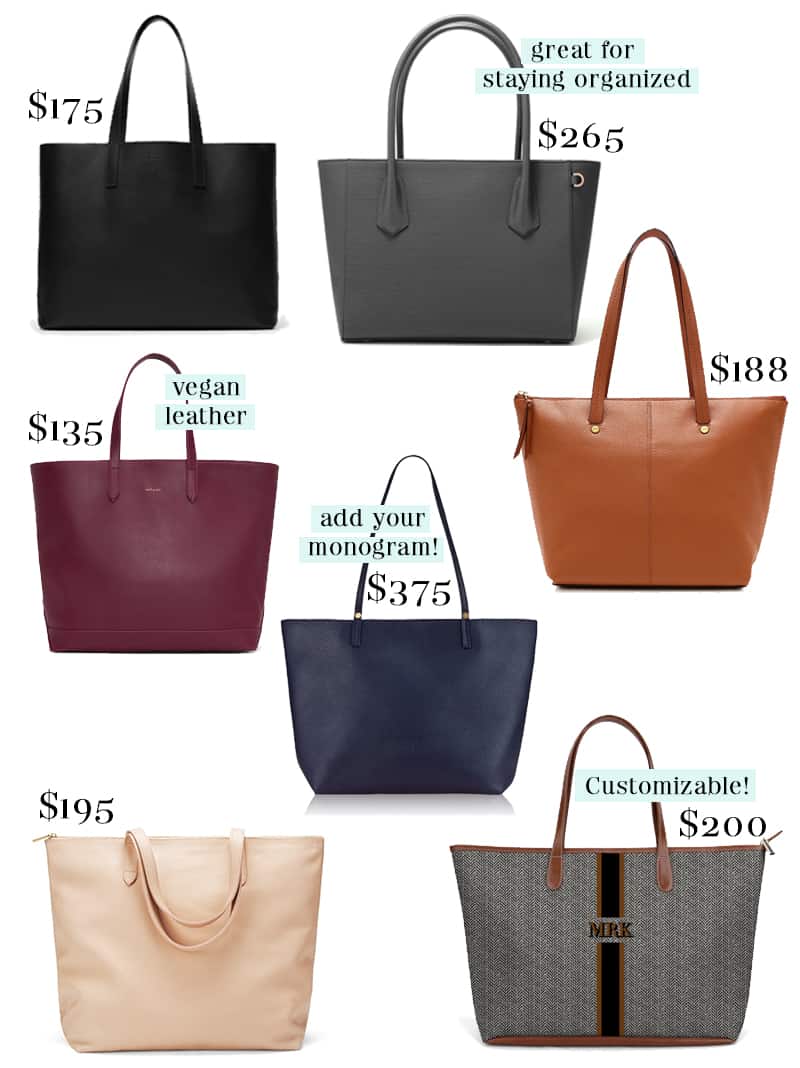 Top to Bottom: Everlane, $175 | Dagne Dover, $265 | Matt & Nat, $135 | Gigi New York, $375 | J. Crew, $188 | Cuyana, $195 | Barrington Gifts, $190
These are traditional tote bags, to use for daily life. Most fit a laptop, but double check measurements against the size of your laptop to be sure.
If you are looking for a more durable bag for work travel, I still love Lo & Sons. They have the best options out there in an array for styles, though my personal favorite is still the O.G., now called the O.G.2.
Let's dive in …

I'm having a bit of a love affair with Everlane. Their quality is top notch and I'm all about their approach to transparent pricing.
This tote
is made of high quality Italian leather, and comes in five gorgeous colors.
Color Pptions: Black, Cognac, Light Taupe, and Red
No Zipper
Perfect for: The Minimalist. For those who prefers clean lines, no-frills and want to buy from a company focused on transparency and high quality production.

Dangne Dover was a client favorite for years, and for good reason. It's an ideal work bag. I like that it doesn't over-compartmentalize so you can use it however you see fit. The quality is outstanding, the price is fair, and the design is timeless.
Color Options: Bleeker Blush (Light Grey), Graphite (above), Black
Zipper Top
Perfect for: The Commuter. If you swap out shoes, bring your work home with you and pack a lunch, this bag is for you.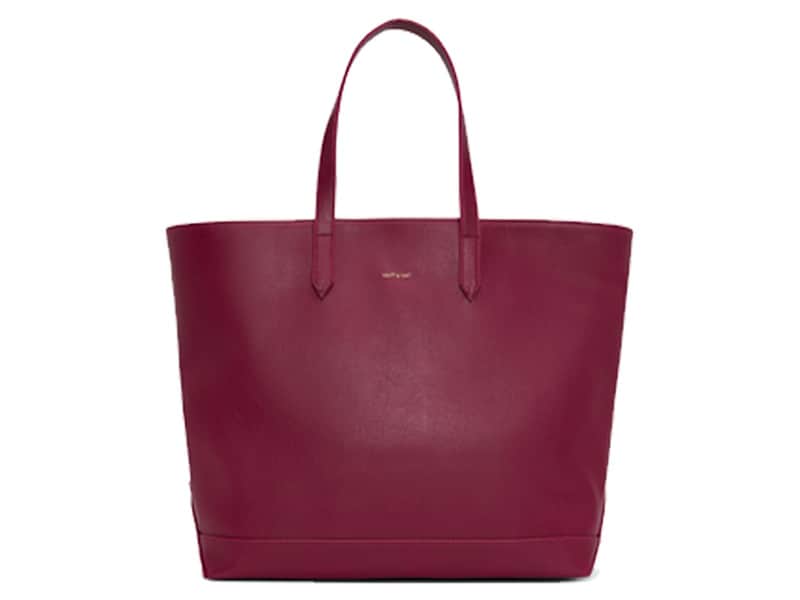 Looking for a leather alternative? I love my Matt & Nat tote. I have an old version of this in black, but this one is a lovely update. It comfortably fits a 13″ laptop with room to spare and an inside zipper pouch for added security. We featured it in Garnet which is such a nice neutral this time of year (and 25% off). For something more year-round I'd go for the Chili or Shadow.
Color Options: Black, Chili, Shadow, Cosmo, and Garnet (some colors are 25% off)
No Zipper
Perfect for: The Eco Advocate. Matt & Nat is vegan, and sustainably and ethically sourced.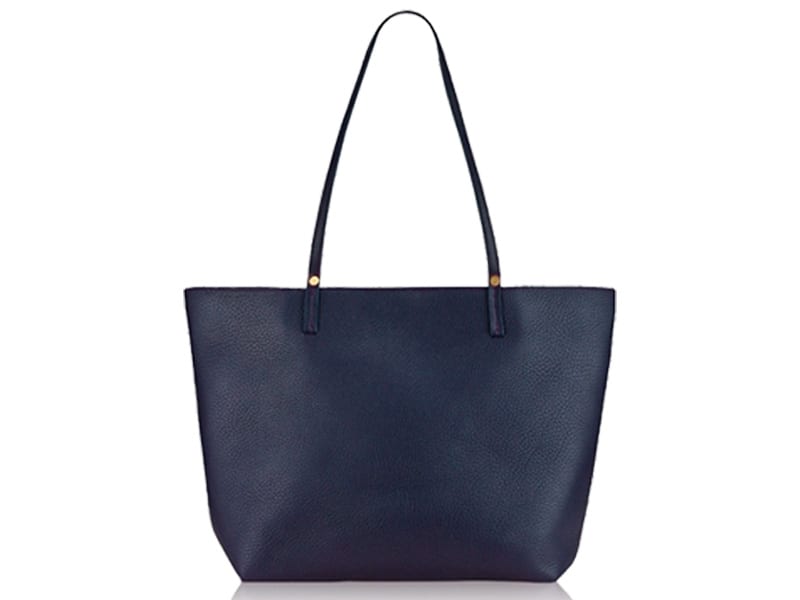 Maybe you want something utilitarian, a true tote you can take anywhere. This Gigi New York tote has enough structure to help it keep it's shape. The craftsmanship is well done, and, you can have in monogrammed – always a plus in my book. It's strikes a nice balance of casual and professional.
Color Options: Bordeaux, Camel, Navy, Black
No Zipper
Monogram optional
Perfect for: The Uptown Girl. If you have a closet full of classic, well made, better basics, add this to the mix.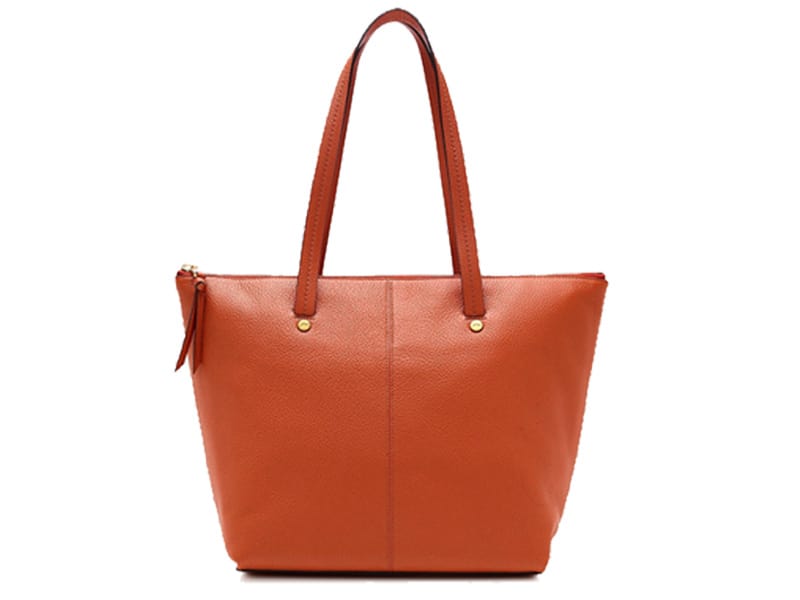 Similar to the Gigi New York tote, but a little more polished, this option from J.Crew is my favorite. It's lightweight, which is great because you'll fill it up fast. It fists a laptop and all your essentials for a long day. Also available in black and you can monogram it.
I ordered this in black for a better, yet casual bag. Even though my office is in my home, I still have to go to meetings, etc. I love how simple and roomy this is. I am going to pop my favorite purse organizer inside to give it some extra internal structure.
Color Options: Saddle (above) and Black
Zipper Top
Monogram Optional
Perfect for: The Old School Prep. Because it pairs with your stripped shirts, your classic trench and dark jeans perfectly.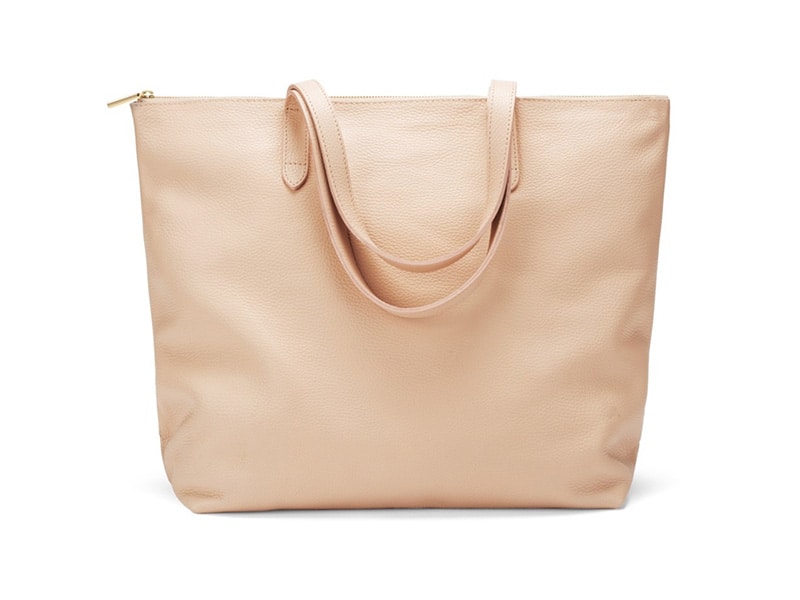 This classic and timeless tote comes in seven super wearable colors and can take you to the office, meetings at the kids school, grocery shopping – everywhere. It's the biggest of the bunch, with the option to include a custom insert to keep you better organized.
Color Options: Black (choice of gold or silver zipper), Blush, Burgundy, Carmel, Navy, Peal Grey, and Stone
Zipper Top
Monogram Optional
Perfect for: Moms. You can lug your work papers, diapers, granola bars etc. You might have to carry everybody's everything with you all day long, but you can look chic doing it.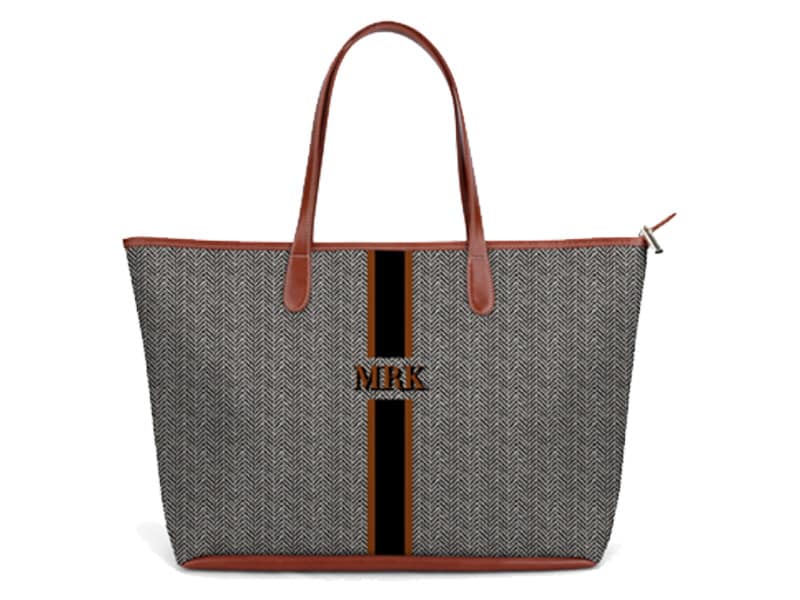 Finally, I just bought this for myself (not sponsored). All of Barrington Gifts items are completely customizable, from the body of the bag to the handles to the stripe that runs down the front. I went with the St. Anne Tote. It's lightweight, and slim, but fits a surprising amount of stuff. Since I work from home 90% of the time, I don't need anything too complicated. But I like this for trips to a coffee shop to write, or a day out sourcing new content for the site.
Below is a better look at it in real life: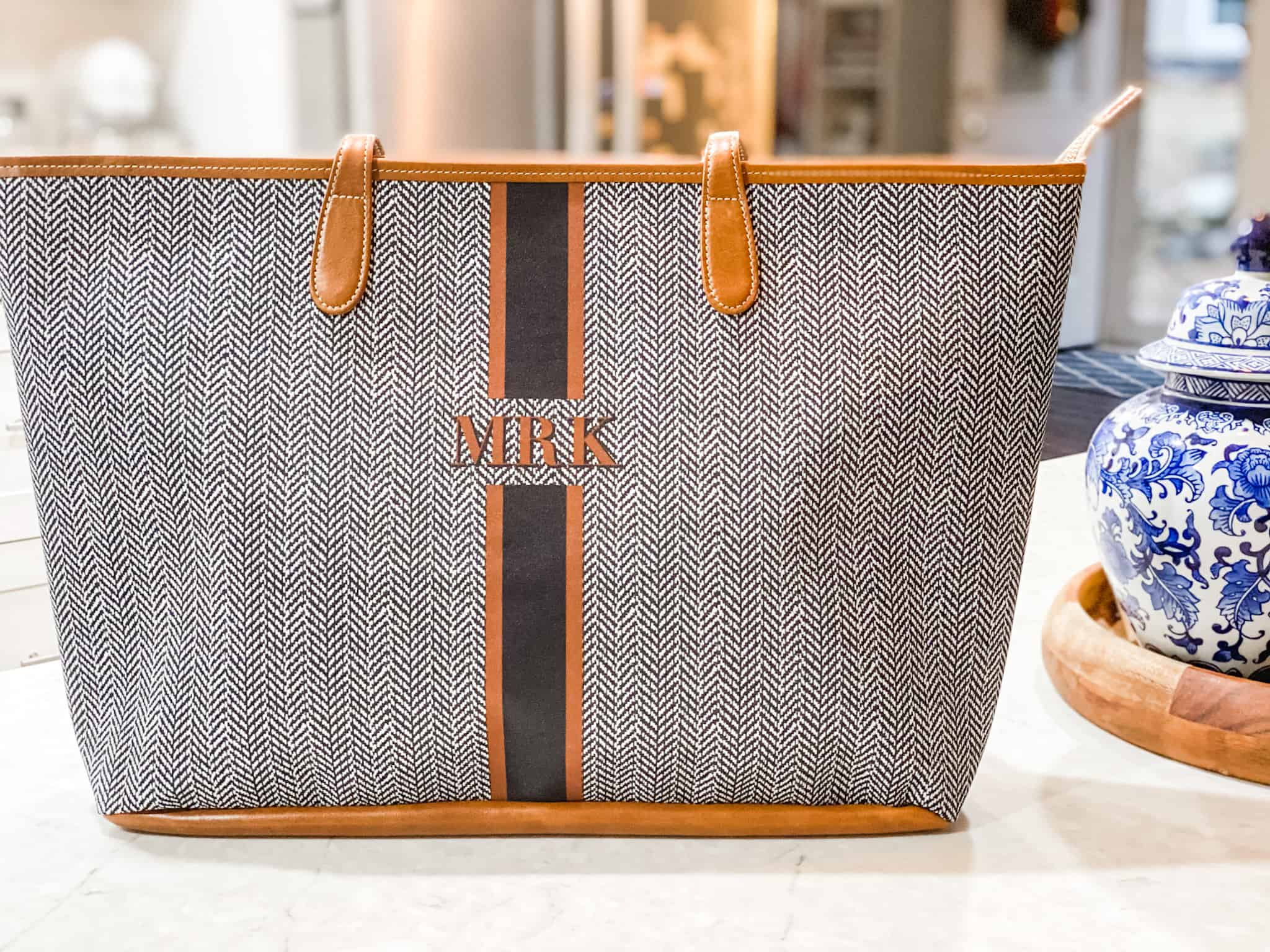 _________________________________________________________
Our content is not sponsored or paid for by brands or retailers in any way. Recommendations are based on my experience working with women as a personal stylist and wardrobe consultant for over a decade. Some links are affiliate links, which means if you purchase via our site, we receive a small commission.
If you enjoy our content and would like to help us grow, please consider following on Instagram for even more free tips, and join our Private Facebook Group for access to in-depth conversation and advice with other like-minded women.