My husband and I have been working from home for over a decade, our sanity saved by regular business travel. Before 2020, we had a lovely rhythm.
Both of us were home enough to coach softball teams and volunteer at school, but our frequent business dinners and need for pants with zippers helped us feel balanced and productive.
I was always grateful that while I didn't have a traditional commute, when I did travel, it was to the airport.
No matter how many miles a logged in a year, no matter how redundant and exhausting it started to feel, there was always a sense of adventure to it, and there was often the added bonus of flying in early to see a friend for dinner.
Those were the days.
Now, we're together ALL THE TIME.
Don't get me wrong, working-from-home has incredible benefits. Hopefully, as the world opens back up, employers will offer more remote options. As a modern family, it does make trying to balance "it all" more manageable.
Frankly, I wouldn't want it any other way.
But boy, are we ready for someone to have to go somewhere.
7 Home Office Essentials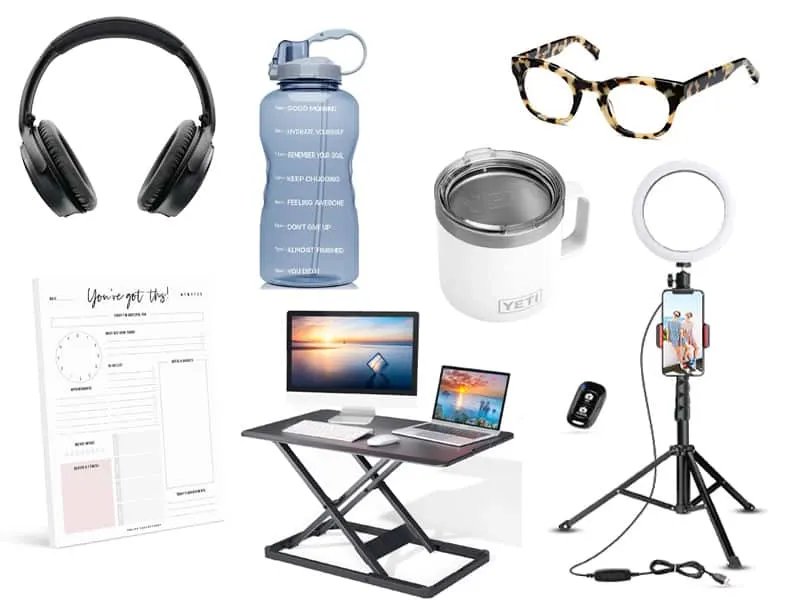 Pre-COVID, we turned our old, unused, detached garage into a bright office space. The idea being I would finally have a creative space to work.
Of course, once the world shut down, it quickly turned into a flex space, serving as two full-time offices, a gym, a classroom, and a training lane for our daughter's pitching practice.
It was chaos.
After realizing I was the only one NOT using my office, I finally reclaimed it. The kids, thankfully, have been back to school since September, and I kicked the pitching practice out after discovering a dozen dents in the new walls.
I can't do anything about my husband, but fingers crossed he goes on the road again soon 🙂
Recently, I set my desk up just how I want it. It's not fancy, it's not "Instagram-Worthy", but it's practical and functional. So I thought I would share the items that have made me feel more efficient. These can easily work in any area of your home, helping you feel just a little more professional.
Starting with my absolute favorite …
Standing Desk Converter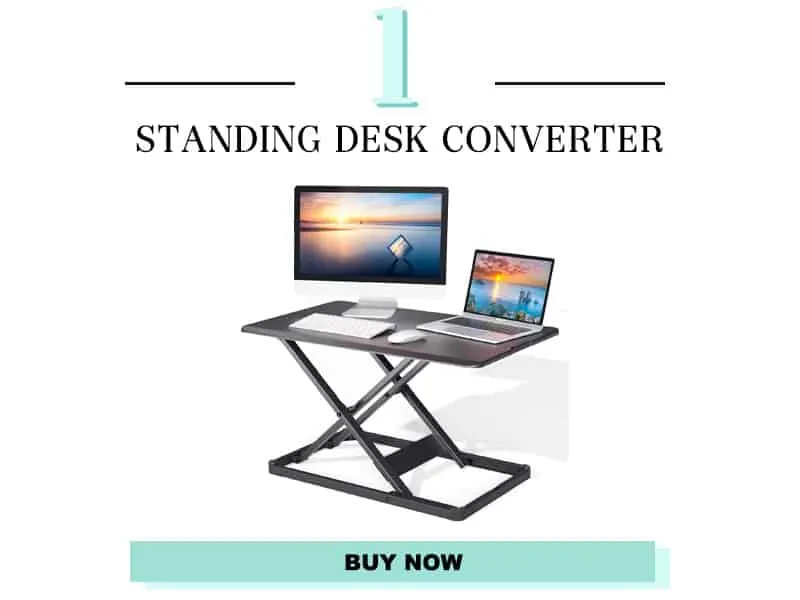 Standing Desk Converter, $91.96
I searched for a standing desk for almost a year but didn't want to spend too much. Then I came across this under $100 option from Amazon and immediately ordered it. There is a ton of research about the benefits of standing instead of sitting all day.
I can tell you I notice a difference in my productivity, especially if I stand after lunch. You get a second wind.
This specific model is lightweight, requires ZERO assembly, and can be used on your desk, dining room table, or kitchen island. I HIGHLY recommend it.
It has all FIVE star reviews on Amazon.
Blue Light Glasses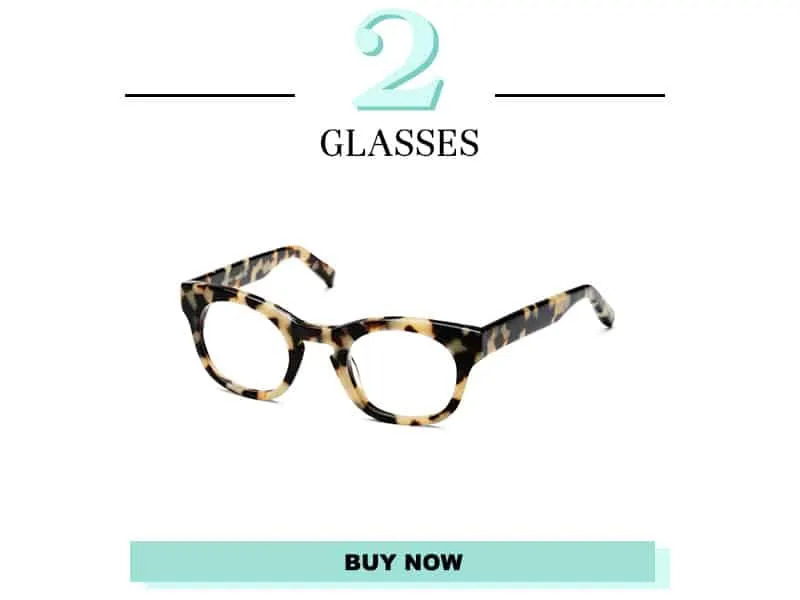 Glasses, $95
Before my recent admittance into the progressive glasses club, I wore blue light glasses during the day because I can be on the computer and my phone an unhealthy amount of time. Warby Parker makes chic frames that you can buy with our without a prescription so that you can get them with a blue-light filtering lens only.
Yeti Rambler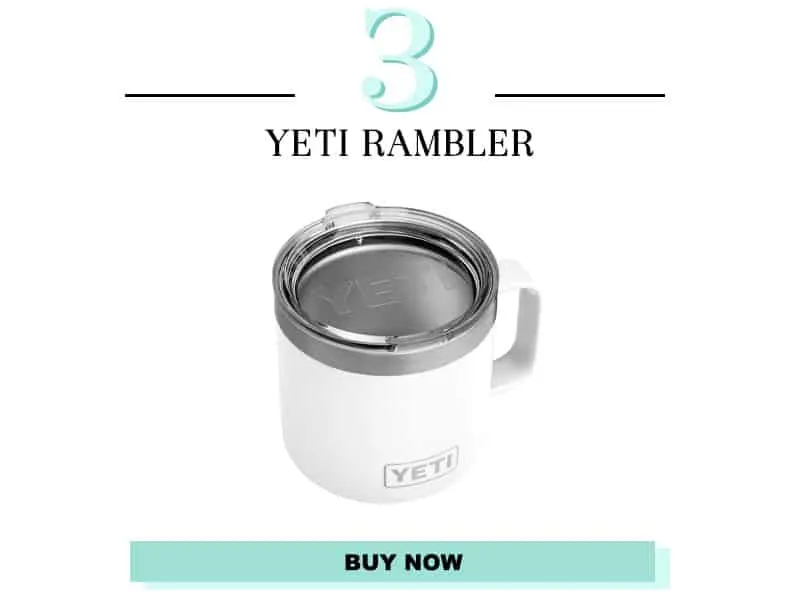 YETI Rambler, $23
I talk about this mug all the time. You see it frequently in my Instagram feed because I am never without it. Coffee fuels my mornings and this perfect mug keeps it warm for hours, so I'm not getting up and down to reheat it.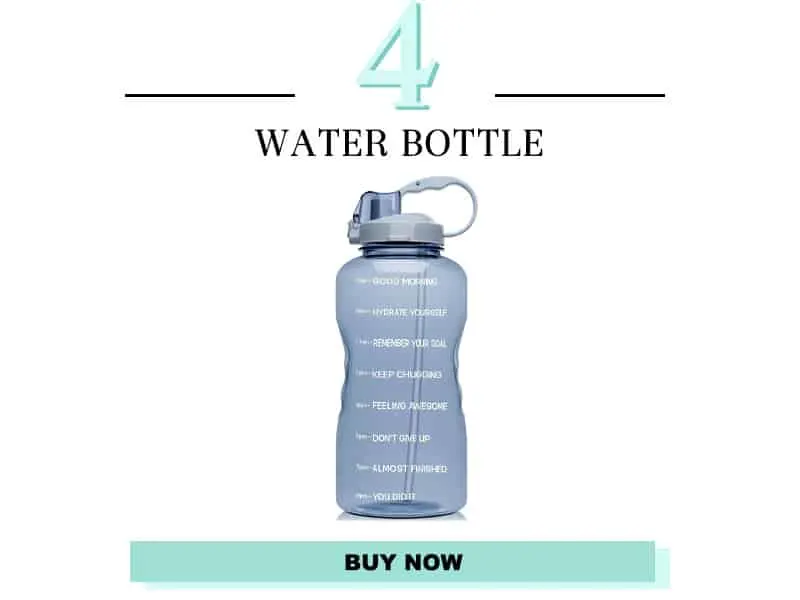 Water Bottle, $21
And since I drink too much coffee during the day, I fill this water bottle up first thing in the morning and keep it on my desk. Because I only have a few chunks of time to work during the day, the less I'm in and out of the kitchen the better.
Ring Light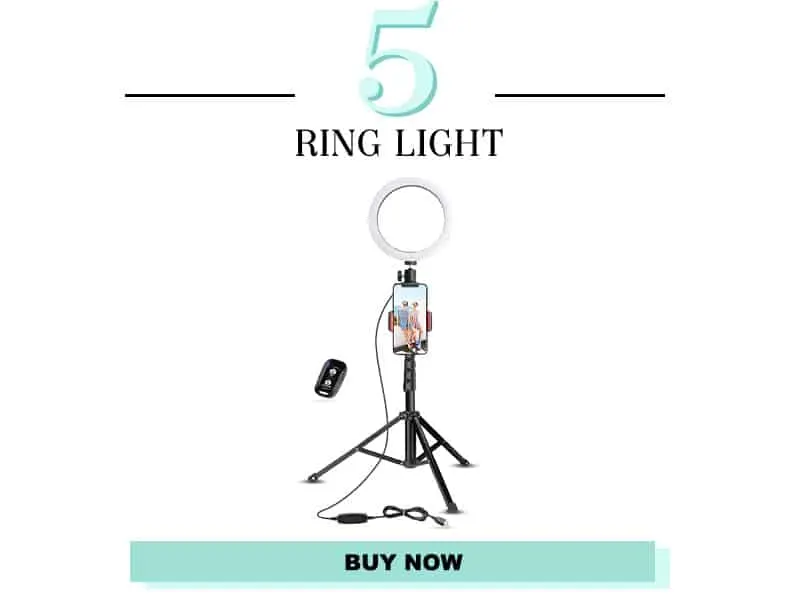 Ring Light, $34
One of my first pandemic purchases (aside from hand sanitizer and toilet paper) was this inexpensive ring light. Maybe you're still forced to participate in Zoom with your camera on, or you're in a business like me where you do different social media videos. No matter, this little guy is super helpful in making us look awake and alert when we're not.
Daily Planner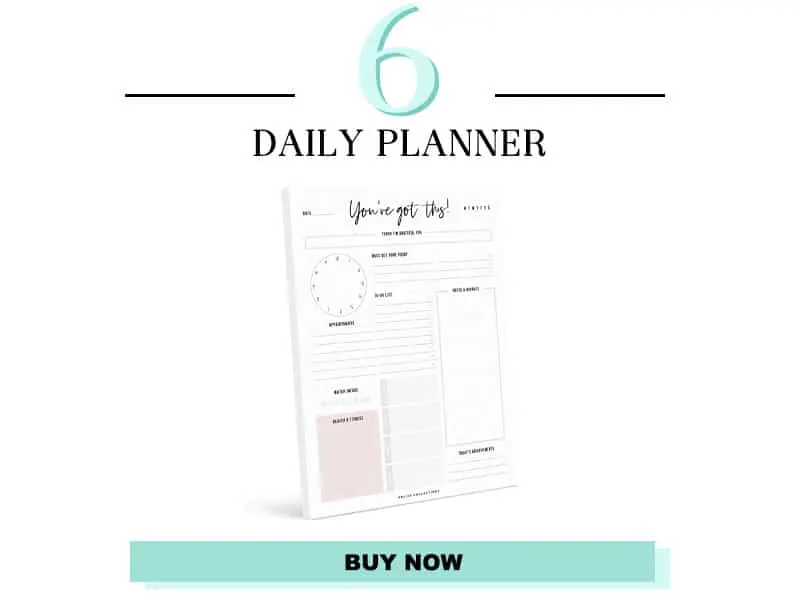 Daily Planner, $11
I love this daily planner pad, specifically designed to help you map out your day. Of course, I use Google Calendar, and I have a proper paper planner, but I use this the most to help break down the specific tasks I need to do each day to reach my goals.
Bluetooth Headphones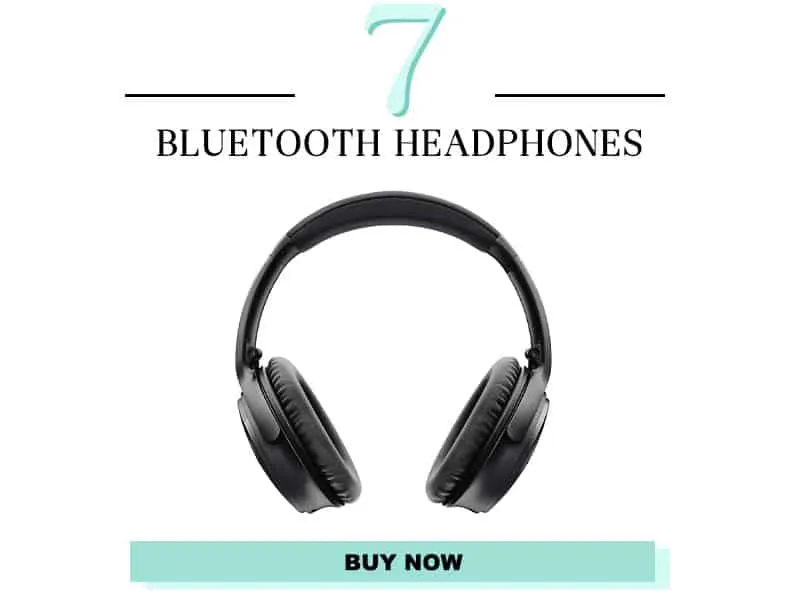 Bluetooth Headphones, $300
I cannot wear AirPods. They don't stay in and hurt my ears at the same time. Anyone else?
So I use my Bose Headphones all day long to listen to music and podcasts and to drown out my husband's non-stop conference calls. I originally purchased these to wear on flights and, like all things Bose, have been worth every penny.
Tell me, what's the one thing you can't live without while working from home?
Our Style Content is Inspired by Our Readers
Our readership inspires all of our posts and is not sponsored or paid for by brands or retailers.
Recommendations are based on my experience as a personal stylist and wardrobe consultant for over a decade. I worked with busy, down-to-earth women who wanted to look chic and feel confident but were often confused by so much of retail.
Some links are affiliate links, which means if you purchase via our site, we receive a small commission.

If you enjoy our content and would like to help us grow, please follow on Instagram and join our Private Facebook Group to access more advice and exclusive in-depth conversations with other like-minded women.
Learn about our mission to help women look and feel their very best, every day, here.
Get on The INSIDER Waitlist for Spring/Summer 2021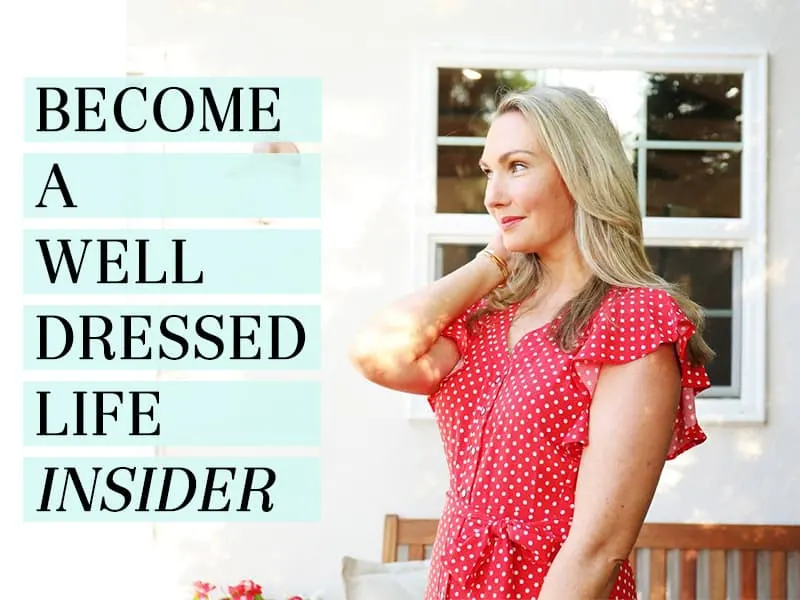 Sign Up for Daily Content and Receive Our Free Classic Wardrobe Checklist