The war on skinny jeans continues, and, for the most part, I can't get behind what is being offered as an alternative.
These oversized, wide-leg, or baggy jeans feel like men's work pants from the 90s that they bought at Gap.
Nothing about them feels tailored or feminine. On the contrary, every style I have put on my 5'10 frame feels broad and masculine.
Which, I don't know about you, but that is not the look I'm going for.
Part of my job is to take current trends and find ways to make them accessible and appropriate for our readers.
And over the last few weeks, I've heard from many of you telling me that skinny jean alternatives also do nothing for your body shape.
So in today's Outfits in Real Life, I'm sharing the one style that has helped me bridge the gap between a skinny and a straight leg jean.
And fear not because I do not want you to get rid of those skinny jeans, in fact, I'm sharing some ways to update them next week.
Outfits in Real Life: Straight Leg Style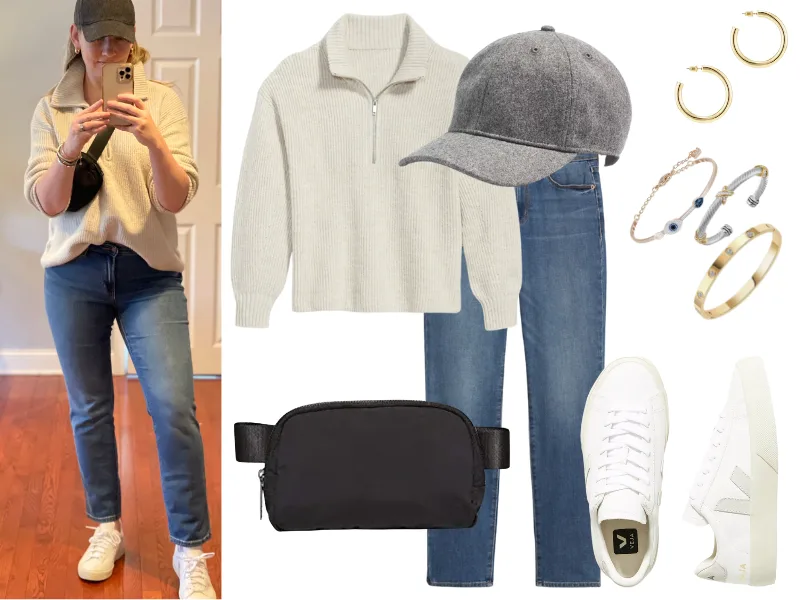 For everyone new, Outfits in Real Life is our weekly series in which I share my outfits featuring items we recently recommended.
I share photos entirely unfiltered, with zero photoshop and no airbrushing. I'm not working professional hair and makeup – clearly, and no one is steaming my clothes. I'm getting dressed amid chaos like everyone else to reinforce the point that you can pull together classic and chic outfits with a bit of guidance from The Well Dressed Life. 😉
As always our content and the items we recommend are not sponsored or gifted in any way. I buy everything myself so I can give advice with no strings attached.
This is an easy, throw-on-and-go-about-your-day outfit. It's comfortable, casual and effortless while maintaining the tailored classic feel we all love.
And most of the pieces are very affordable.
I usually would have worn a pair of dark skinny jeans with this, but I'm trying with the straight-leg crowd, I really am.
So after buying and trying on more pairs than I can remember, I landed on this inexpensive pair from Old Navy as my favorite.
The big difference between these and a skinny is that they do not grip your ankles. So you get a more relaxed fit.
I like them and highly recommend them if you are in the same predicament.
And they are almost always on sale for under $40; today, they are 50% off. The Mid Rise Slim Straight Leg Jean bridges the gap between a skinny and an actual straight leg.
I'm wearing the medium wash and also have them in the dark wash, which are nice to have on hand if you want to feel a little more polished.
I paired them with this Quarter-Zip Sweater, also from Old Navy and one of our best sellers for the month.
Above, I'm wearing the white heather, but I have it in every color. It is soft, not itchy, and it has a lovely hand that drapes well.
Then, I added one of my favorite pairs of sneakers, the Veja Campo Leather Sneakers.
I'm wearing the white and tan, which are unfortunately sold out, but the grey combo is still available and equally versatile. It would actually work better in this outfit:) .
You want your sneakers to have a low profile to work with this length and style of the jeans.
And if you need a nice no-show sock I'm wearing these from Amazon, 8 pairs for $15.
The rest is easy.
Because I am overdue to get my hair done (going tomorrow!) I grabbed this wool baseball hat from Madewell, on sale for $17. I like that it's an elevated basic and adds some texture.
Also, I go nowhere without my Lululemon Belt Bag, which is chronically sold out online. Reviews claim that this $15 option from Amazon is a close dupe.
Finally, I believe in having a capsule of jewelry you wear daily. It helps add your personality and makes it easy to accessorize.
I find a lot of that jewelry on Amazon. These hoops are my hands down favorite.
And, as you know, I love a wrist full of bracelets.
Some that I have are precious, but I have not problem layering in some affordable finds, like this two tone cuff, this love-bracelet dupe and my latest find, this gorgeous Swarovski Evil Eye Crystal Bangle that I found just last week.
You asked and we answered!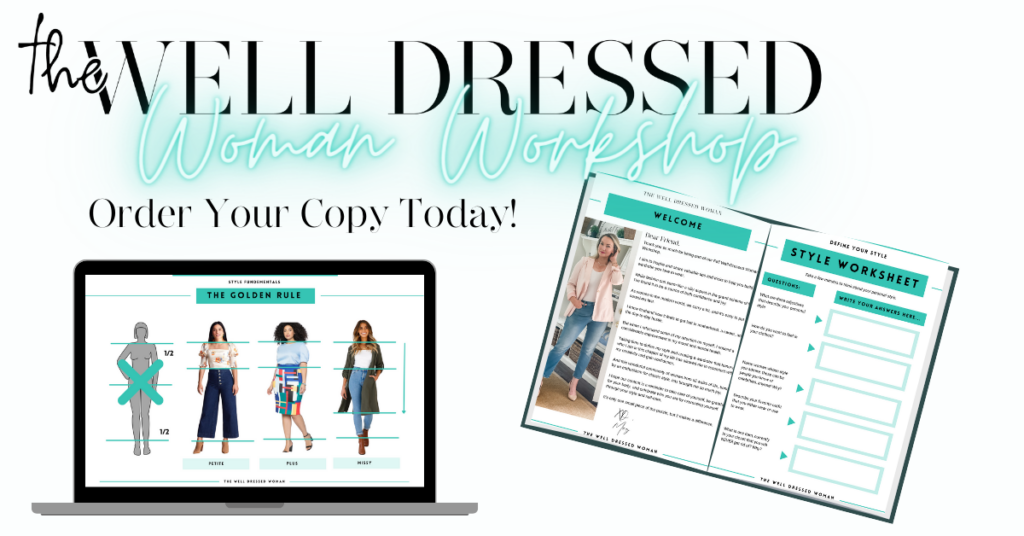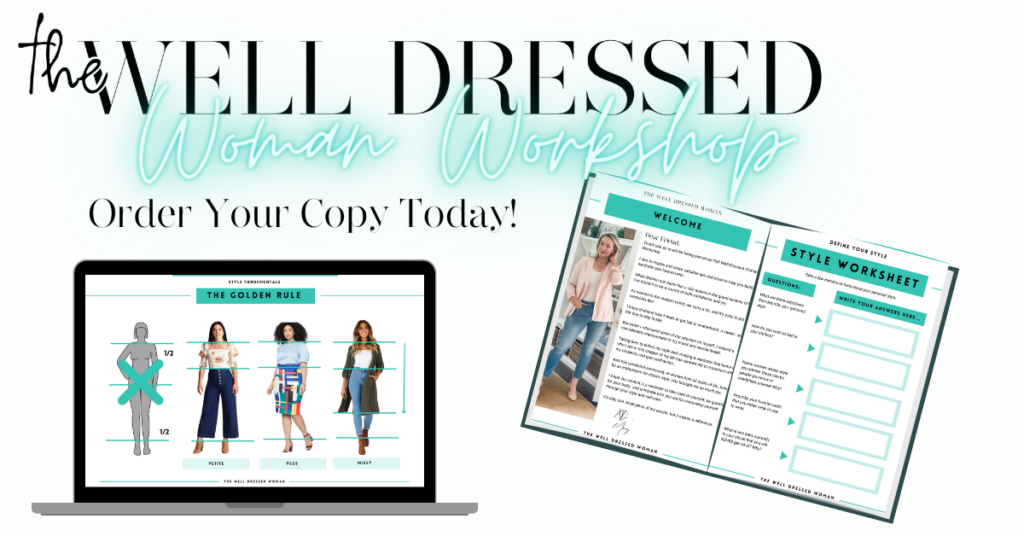 If you missed our LIVE Well Dressed Woman Workshop for Fall 2022, you can now purchase the recording and eWorkbook!
52 Outfits in 2022!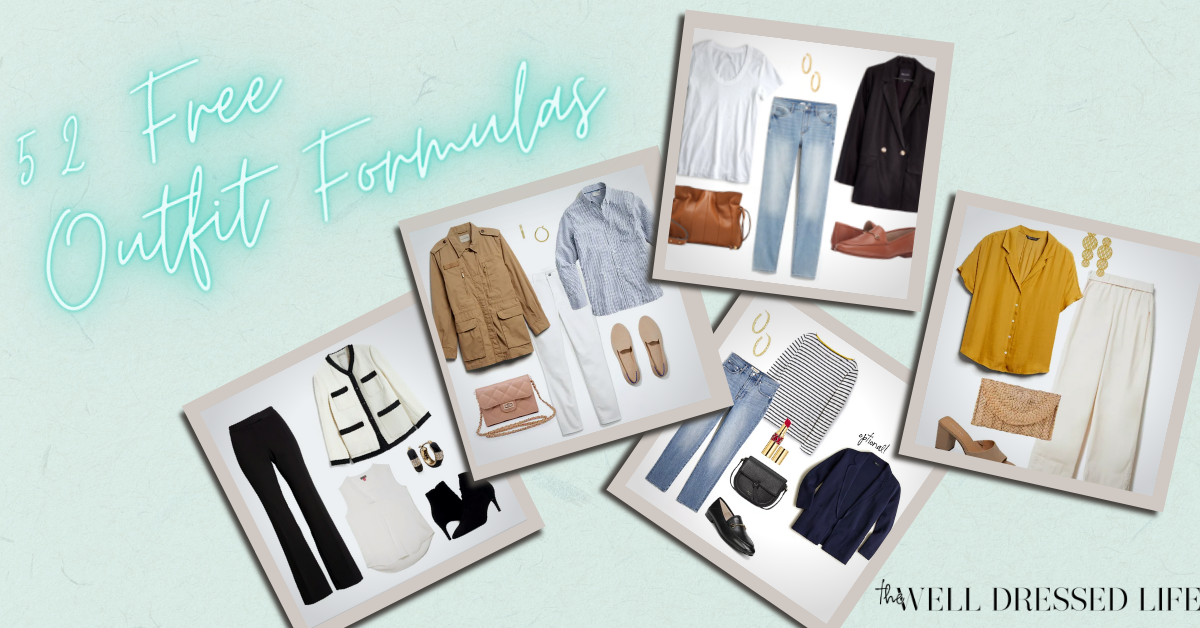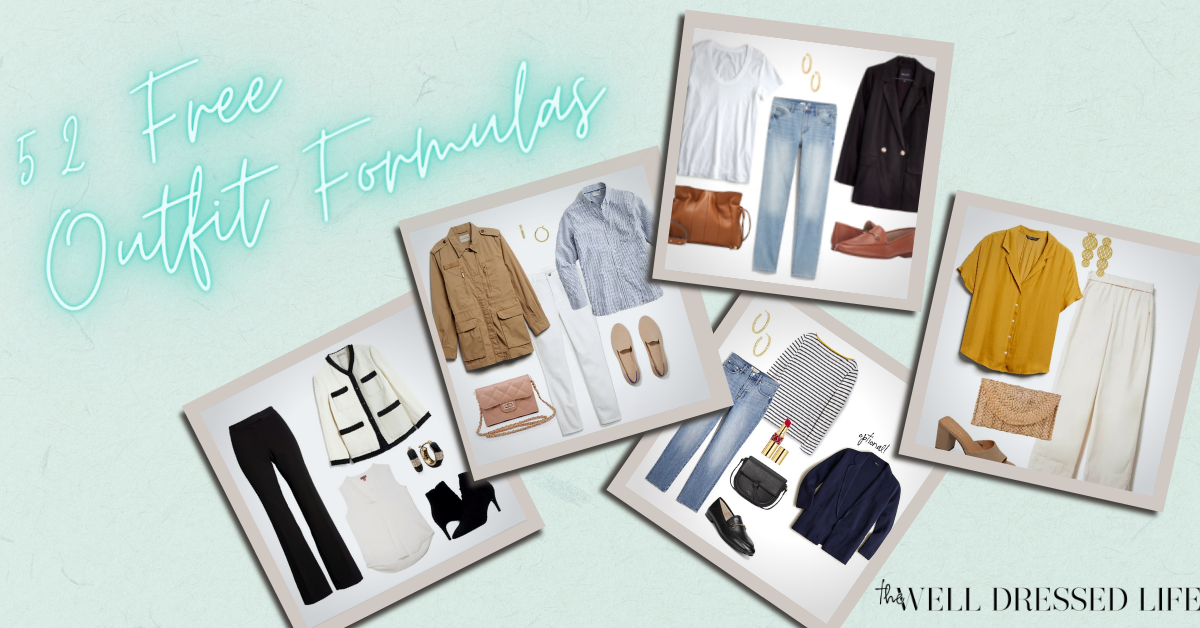 Follow Us on Instagram!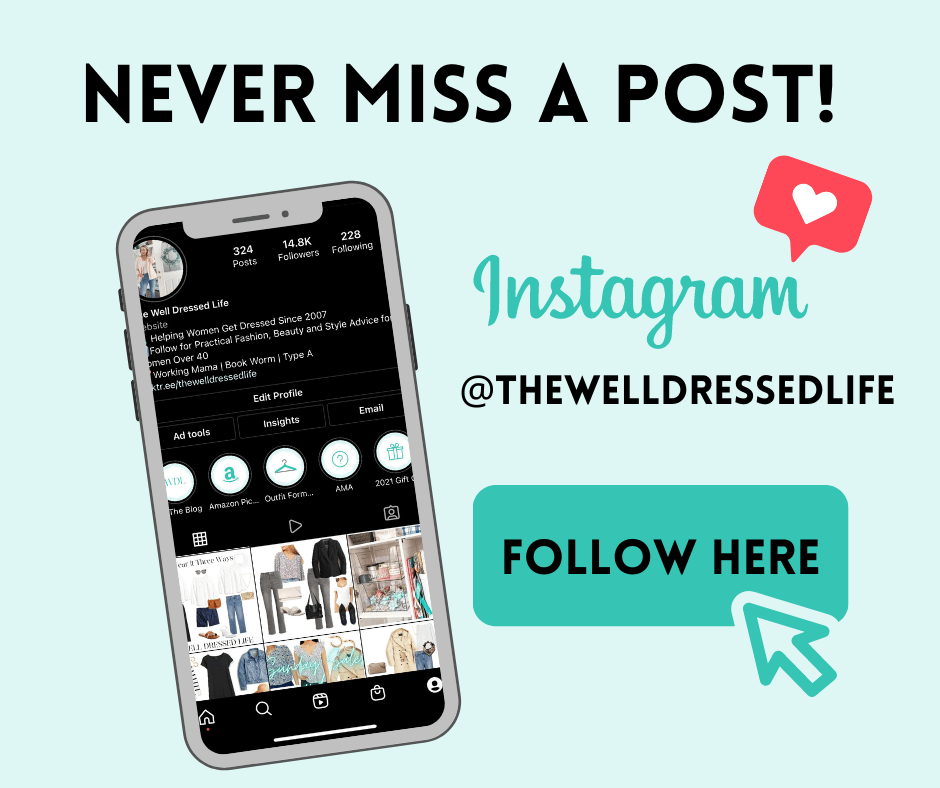 Our Style Content is Inspired by Our Readers
Our readership inspires all of our posts and is not sponsored or paid for by brands or retailers.
Recommendations are based on my experience as a personal stylist and wardrobe consultant for over a decade. I worked with busy, down-to-earth women who wanted to look chic and feel confident but were often confused by so much of retail.
Some links are affiliate links, which means if you purchase via our site, we receive a small commission.

If you enjoy our content and would like to help us grow, please follow on Instagram and join our Private Facebook Group to access more advice and exclusive in-depth conversations with other like-minded women.
Learn about our mission to help women look and feel their very best, every day, here.
Sign Up for Daily Content and Receive Our Free Classic Wardrobe Checklist