With the holidays and dress up events upon us, I'm sprinkling in some occasion staples throughout our daily content to get us all ready.
And these pieces, whether it's an evening bag, embellished shoe or statement top, like this sequin wrap featured in our Outfit Formula below, can live in your wardrobe for years.
So let's break it down.
Outfit Formula: The Sequin Top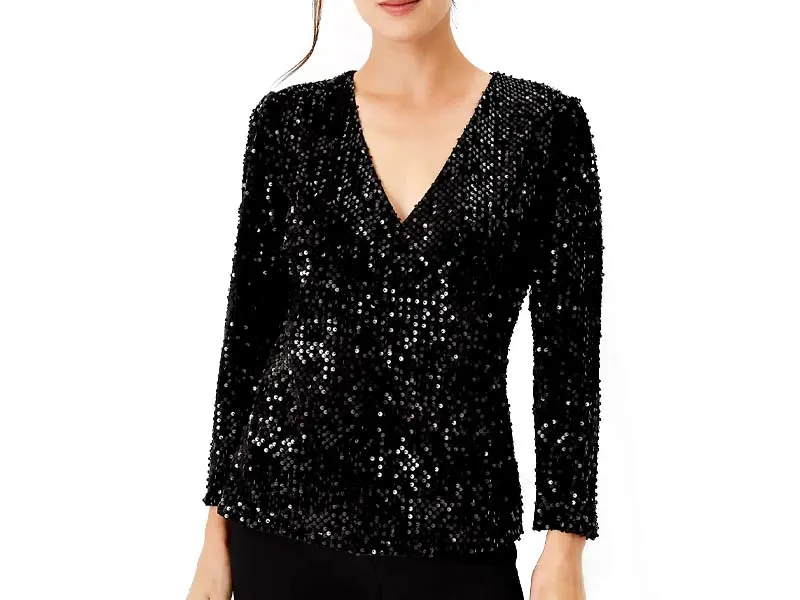 Sequin Wrap Top, $98, NOW 30% OFF! USE CODE: FRIENDS
This blouse, from Ann Taylor, is perfection. I wish I had it a few years ago when I was looking for something to wear to my 40th birthday party.
It's has a flattering-for-everyone v-neckline, in a wrap style, with a traditional shoulder and slim fit through the body.
Available in sizes XXS – XXL and now 30% off with code FRIENDS so it's about $68 – a fantastic price.
I do wish Ann Taylor would expand their size range to include plus options. It's a missed opportunity for them. As more styles and sizes become available, I'll share them.
Outfit Formula: The Sequin Top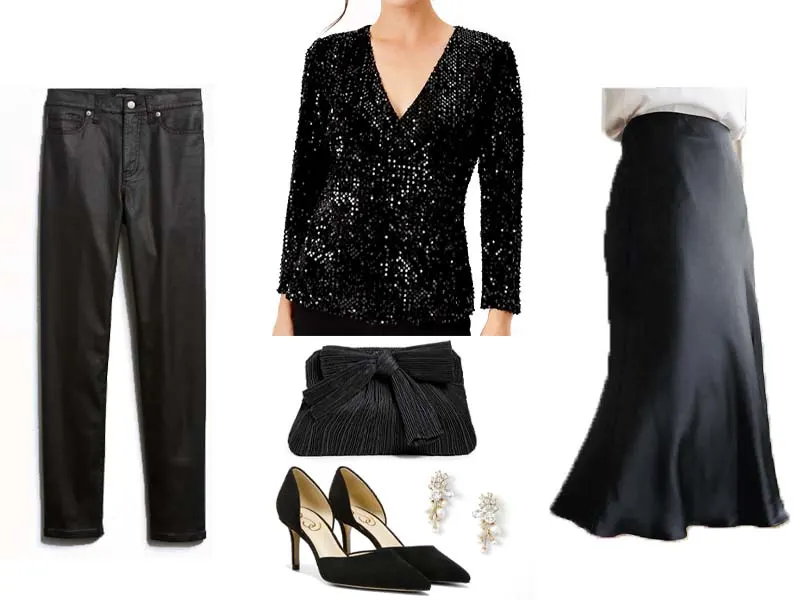 Slim Coated Jeans, $40 | and Washable Silk Skirt, $60 | Suede Heels, $140 | Pleated Clutch with bow, $250 |
Pearlized Crystal Earrings, $89.50
You can take this top so many places, a work cocktail party, someones big birthday, or New Years Eve.
While you could easily pair it with your better dark wash slim jeans, I think it makes more of a statement when paired with other elevated black basics.
And our two options will look familiar.
First, the black coated pants from Banana Republic Factory. I L.O.V.E these, and you can't beat the price at $40.
They add a layer of depth and dimension to the outfit, and the finish on the jean complements the sequin.
Your other option is a skirt, specifically this washable silk midi skirt from Quince, also at a fantastic price.
To pull this off without looking frumpy, you want to ensure that the skirt isn't too long; the hem should skim the bottom of your knee. Otherwise, the length could drag down the outfit and throw off your proportions.
And with both bottoms, you want a heel. It doesn't have to be a high heel, but something that "lifts" the look.
I like these classic suede pumps from Sam Edelman, or you could wear something open and strappy, your choice!
Within the evening/cocktail/statement category, I have thoughts on where to spend and where to save.
For example, I consider our key piece, the sequin top, a save. You won't wear it enough to justify spending more than $100 and the quality will not scale with an increase in price.
Conversely, I have benefited from spending more on things like a bag and shoes. It's not necessary, but something like the Loeffler Randall pleated bow clutch is a classic piece you can carry for years and years.
The idea being this is your black evening bag and you don't need a handful of inexpensive ones taking up space in your closet.
Finally, I added these pearl and crystal earrings, also from Ann Taylor that frame your face adding some more sparkle and light. I would NEVER spend $90 for these, but they have multiple markdowns on them, and price out around a much more reasonable $50.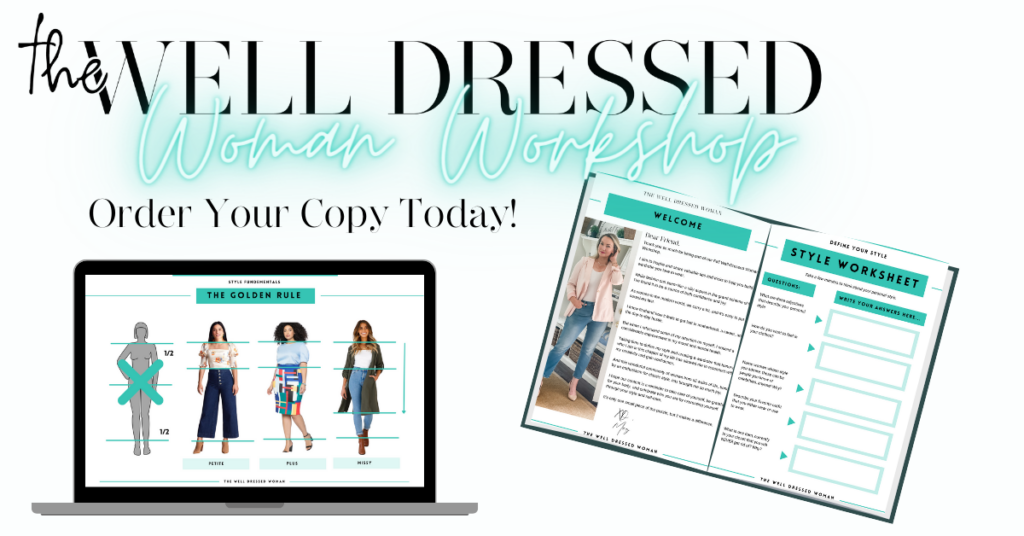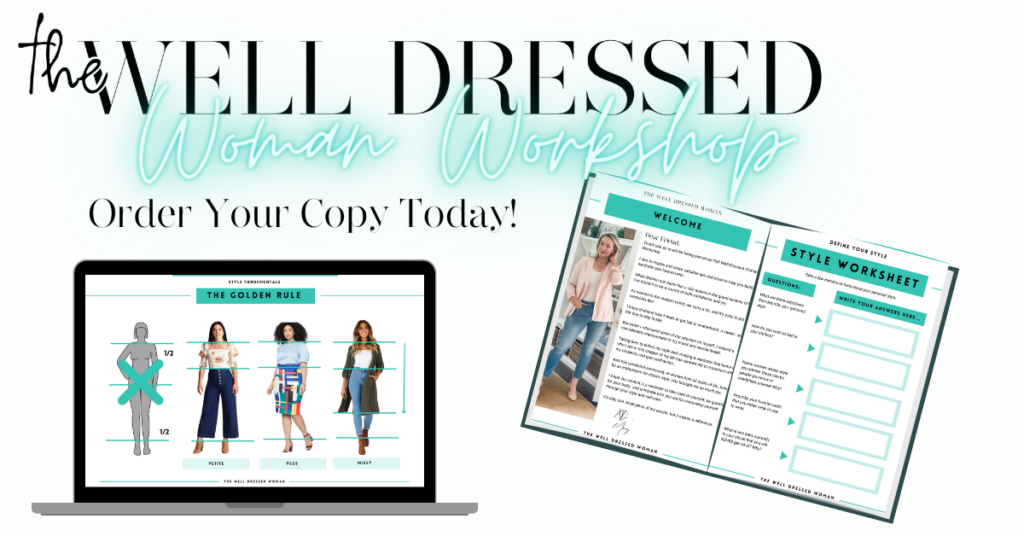 If you missed our LIVE Well Dressed Woman Workshop for Fall 2022, you can now purchase the recording and eWorkbook!
52 Outfits in 2022!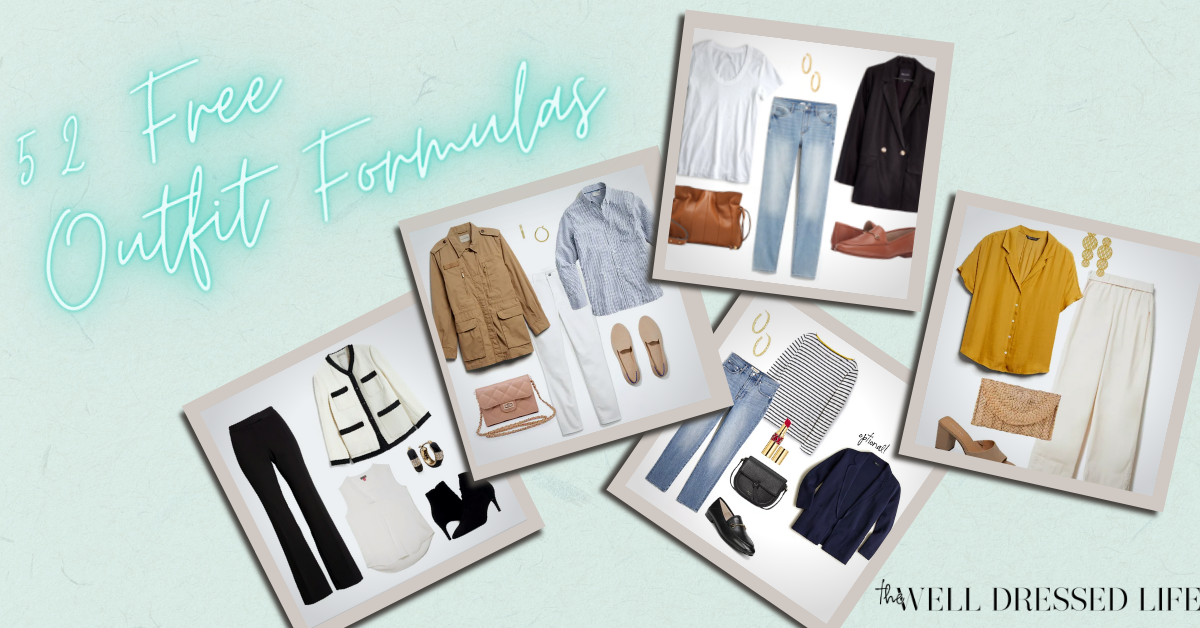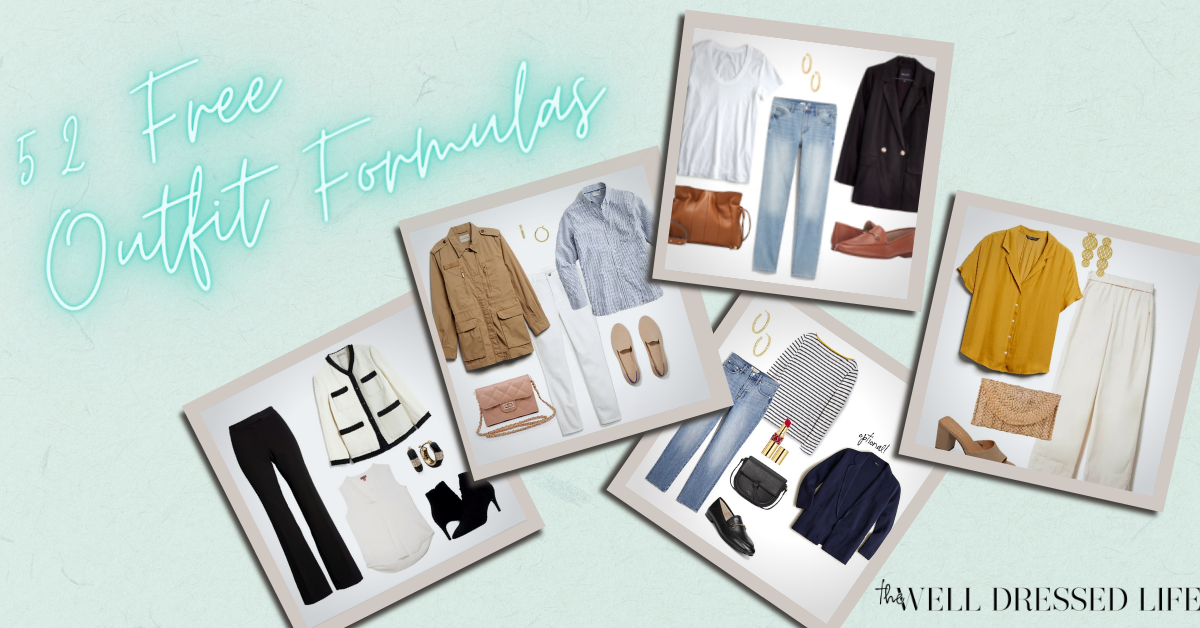 Follow Us on Instagram!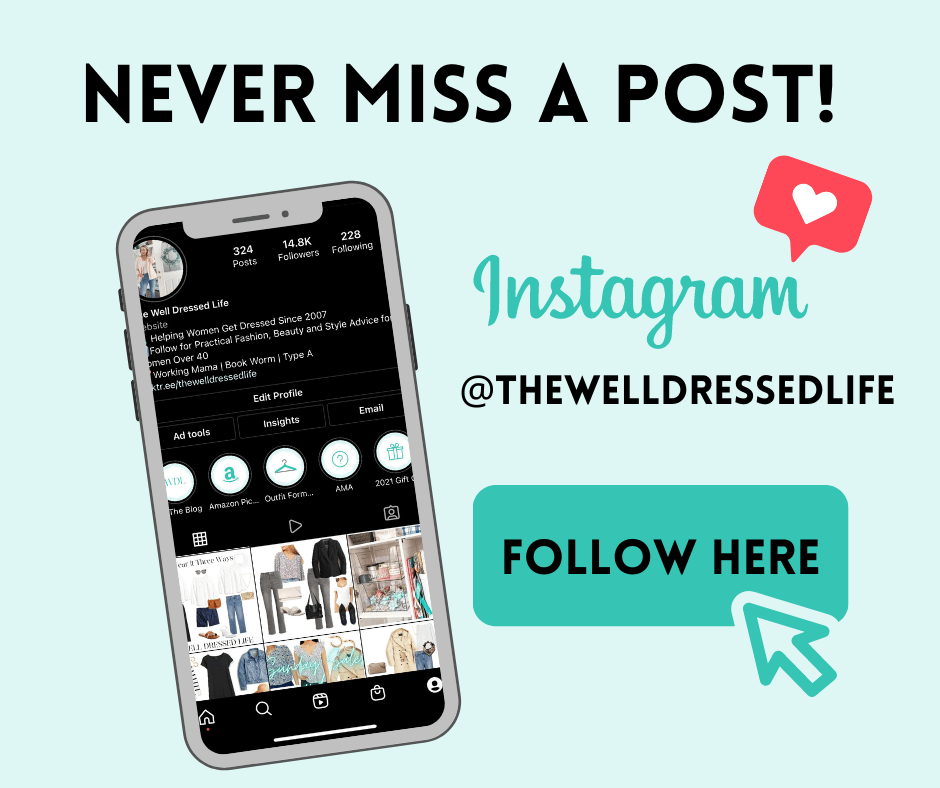 Our Style Content is Inspired by Our Readers
Our readership inspires all of our posts and is not sponsored or paid for by brands or retailers.
Recommendations are based on my experience as a personal stylist and wardrobe consultant for over a decade. I worked with busy, down-to-earth women who wanted to look chic and feel confident but were often confused by so much of retail.
Some links are affiliate links, which means if you purchase via our site, we receive a small commission.

If you enjoy our content and would like to help us grow, please follow on Instagram and join our Private Facebook Group to access more advice and exclusive in-depth conversations with other like-minded women.
Learn about our mission to help women look and feel their very best, every day, here.
Sign Up for Daily Content and Receive Our Free Classic Wardrobe Checklist