I'm excited to FINALLY announce that after years of requests for 1:1 appointments, you can now book a virtual style session with me to help with any of your closet conundrums!
Currently, we are rolling this out slowly and only offering it to our readership community, with limited appointments available.
In our Style Sessions we'll help define your style, streamline and edit your wardrobe and answer your unique burning style questions.
Our tips and advice will help you save time, money, and sanity – so getting dressed is fun again!
Here's how it will work:
WDL Style Sessions Now Available.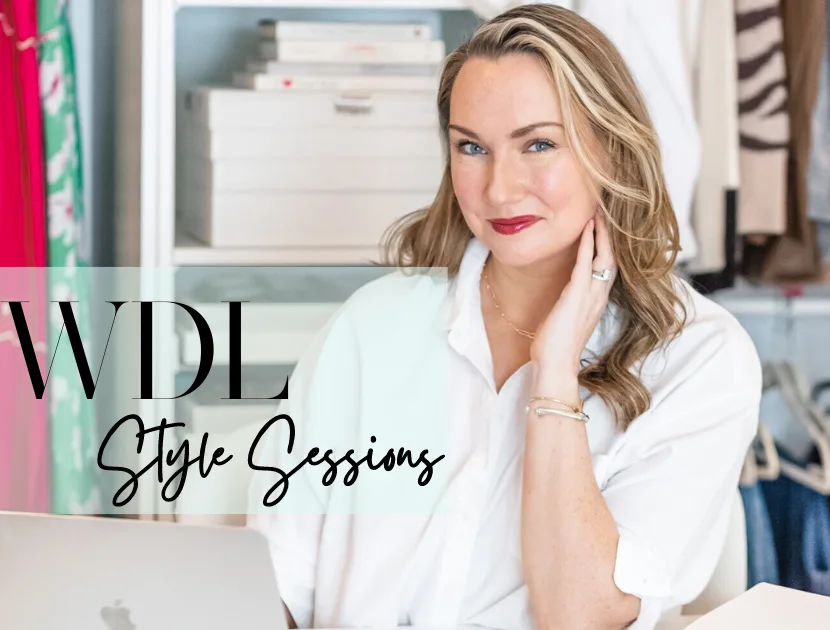 Choose between two options, a Wardrobe Edit or a Closet Conversation.
The Wardrobe Edit is perfect if you've tried to clean out your wardrobe, but are stuck, frustrated or overwhelmed.
Maybe you've exhausted our free resources and need some guidance and tough love to get your space into tip-top shape.
You'll get expert advice on what to keep and toss, ideas on how to better organize, and recommendations on what to bring into your wardrobe to give you more outfit options.
Or, a Closet Conversation might be a better fit.
This is an open session, ideal if you have a lot of questions about all different style-related topics.
We can quickly edit some pieces you're stressing over, help you determine your body type, recommend the best brands and stores for you, or help put together a few quick outfits.
You'l communicate your goals for both sessions in our pre-appointment questionnaire.
Please note, in either session you an ask any questions you like.
You can book directly online using our scheduling system.
Once booked, you'll receive an email confirmation that includes our pre-work and client questionnaire.
Please complete the appropriate pre-work and fill out the questionnaire with as much detail as possible.
Style Session Details
Each session is 2 hours long and is done virtually on Zoom.
The pre-session questionnaire must be completed 24 hours prior to our appointment so I can review and properly prepare for our time together.
After the session you'll receive a digital download of our conversation and a follow up email with any relevant links to recommendations. (Within one business day.)
I'm really looking forward to tapping back into how I got started over 16 years ago and working a little bit with clients again.
Appointments are limited.