After casually mentioning the Birdie's Starling Loafer in an article last week, I heard from so many readers considering purchasing them for this season. So, I thought I would share my write-up from last November.
Simply put: I AM OBSESSED WITH THESE SHOES.
We do a lot of entertaining at my house, especially this time of year.
Nothing formal, but there's always lots of wine and cheeseboards. Nothing makes me happier than challenging my inner Ina, turning on the fireplace, playing music, and hanging out with friends around the kitchen island.
There's real magic in opening your home and hosting the people you love.
But, over the years, I've learned the hard way: the more relaxed you are as the host, the better the night goes. So I've created a routine when we have guests over to avoid reinventing the wheel each time.
There's a place for everything, the drinks are self-serve, and the food is yummy but straightforward. I light some inexpensive candles, put out grocery store flowers, and I'm done.
But, the biggest challenge I had was getting dressed, specifically, what shoes to wear.
You want look casual but not sloppy and festive but not formal. Everything I wanted to wear, from jeans to velvet pants, required a shoe not practical for at-home entertaining.
I often ended up in my Rothy's (which I still love), but I even kicked them off after several hours of standing in the kitchen and ended up either barefoot or in my Uggs.
Not ideal.
Then I discovered Birdies, a "stylish flat that's secretly a slipper," and immediately ordered a pair. They are precisely what you want to wear whether you're hosting at home, or a guest at your neighbors, or visiting family, etc.
This post is NOT sponsored; I just love them.
Birdies The Starling Loafer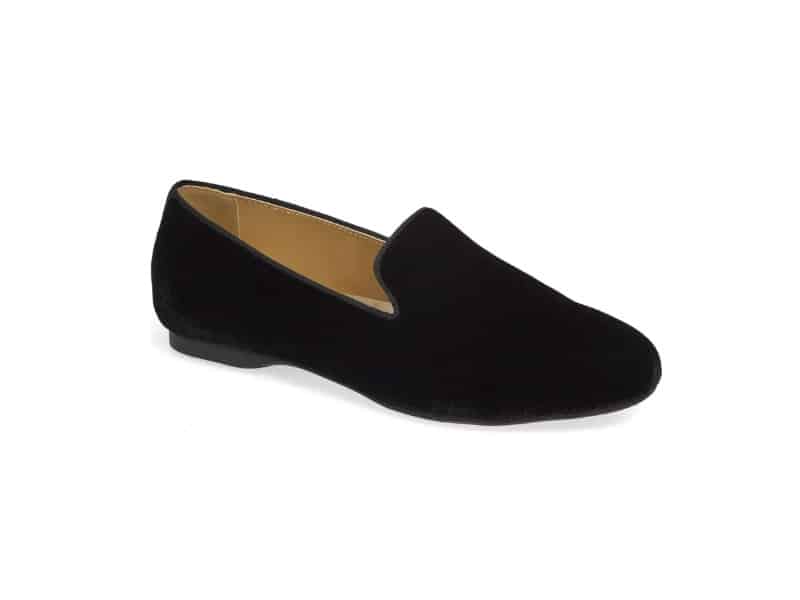 The Starling Loafer, $95
Birdies were founded by two moms who shared a passion for bringing family and friends together at home. Frustrated after years of hosting barefoot or in frumpy slippers, they created Birdies. They were initially designed as a comfortable and stylish slipper for home entertaining.
Umm, hello, they are geniuses!
The thing is these are so chic you can wear them anywhere. And I do.
I purchased these in black last October for the holiday season and wore them constantly. Recently, I pulled out of my closet and noticed they were still like new.
Don't you love when you purchase something and you look back and realize it was a great buy?!
A Stylish Flat That's Secretly a Slipper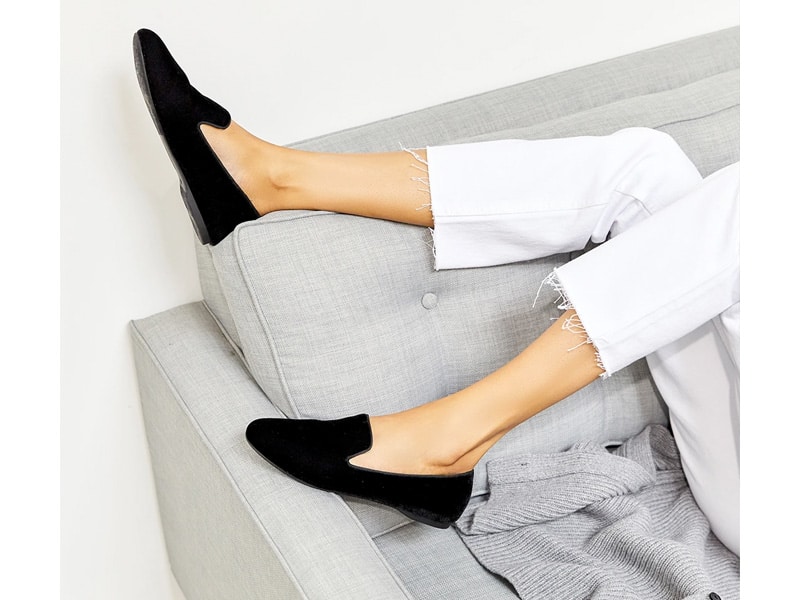 They offer so many options; I went with The Starling Loafer to keep it simple and try them out.
The Starling is my favorite because the profile is slim and elegant, definitely the most versatile of their collection. You can wear them for anything from working to entertaining at home.
The black velvet is ideal for this time of year. Wear with straight-leg jeans and a black turtleneck. You can also wear them with leggings (or faux leather leggings!) and a tunic top or sweater.
This year, I'm eyeing The Swan in "Golden Oak" to add some variety to my collection.
Our Style Content is Inspired by Our Readers
Our readership inspires all of our posts and is not sponsored or paid for by brands or retailers.
Recommendations are based on my experience as a personal stylist and wardrobe consultant for over a decade. I worked with busy, down-to-earth women who wanted to look chic and feel confident but were often confused by so much of retail.
Some links are affiliate links, which means if you purchase via our site, we receive a small commission.
If you enjoy our content and would like to help us grow, please follow on Instagram and join our Private Facebook Group to access more advice and exclusive in-depth conversations with other like-minded women.
Learn about our mission to help women look and feel their very best, every day, here.
Sign Up for Daily Content and Receive Our Free Classic Wardrobe Checklist