Are you looking for the perfect, casual leather belt?
I've been on the hunt for months, at the request of many readers, and finally found it.
Madewell's "Perfect Leather Belt is, in fact, perfect.
This bestseller has hundreds of 5 Star Reviews, is only $45, and runs true to size.
The best part? It's available in classic black and a gorgeous tan, or "pecan" with gold or silver-tone hardware.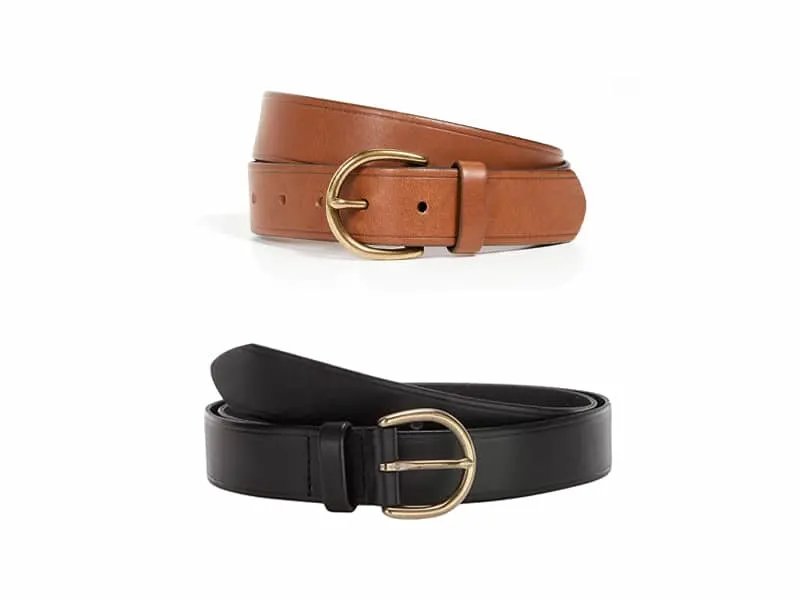 Madewell Perfect Leather Belt, $45
Remember, a simple way to create a cohesive outfit is to make sure all the hardware in your outfit is in the same tone. So if you are wearing a belt with a metal buckle and a bag with chain detail, you want them to match.
Wear this all year long with shorts in the summer or your favorite jeans in the fall and winter.
It's a true wardrobe staple that should last season after season.