I always dread February. It's dark and dreary, cold and dull, and summer seems so far away.
But this year, at least in the Philadelphia area, it not only flew by but was pleasant, spring-like even.
Birds chirping and everything.
And here on The Well Dressed Life we kicked out a ton of helpful content including some amazing Amazon finds.
There was something for everyone, from skincare and jewelry to leggings and affordable tops.
So let's wrap up February and prepare for spring by rounding up your favorites.
The Best Amazon Finds in February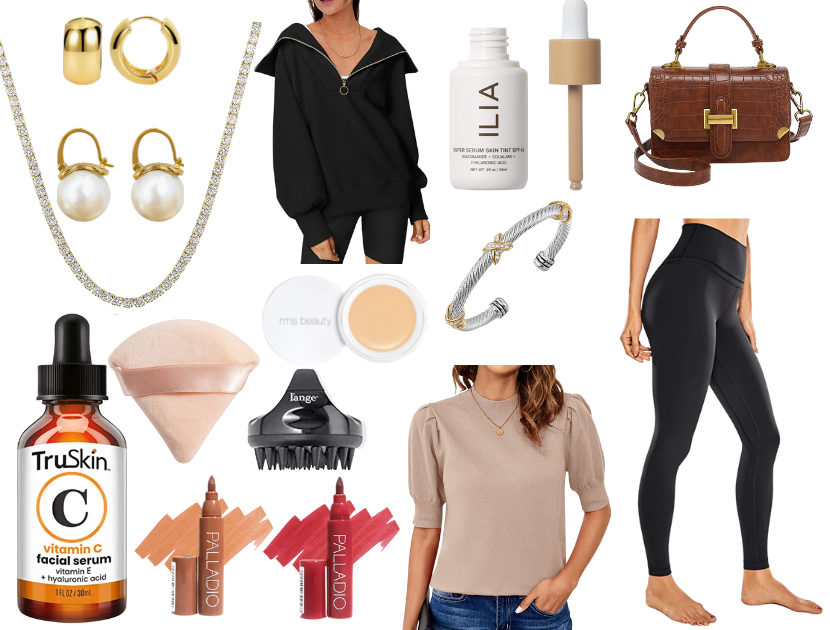 14K Gold Plated Chunky Huggie Earrings
If you are building out a basic jewelry capsule, consider this lightweight pair of huggie earrings.
Your choice of gold or silver, for under $15.00.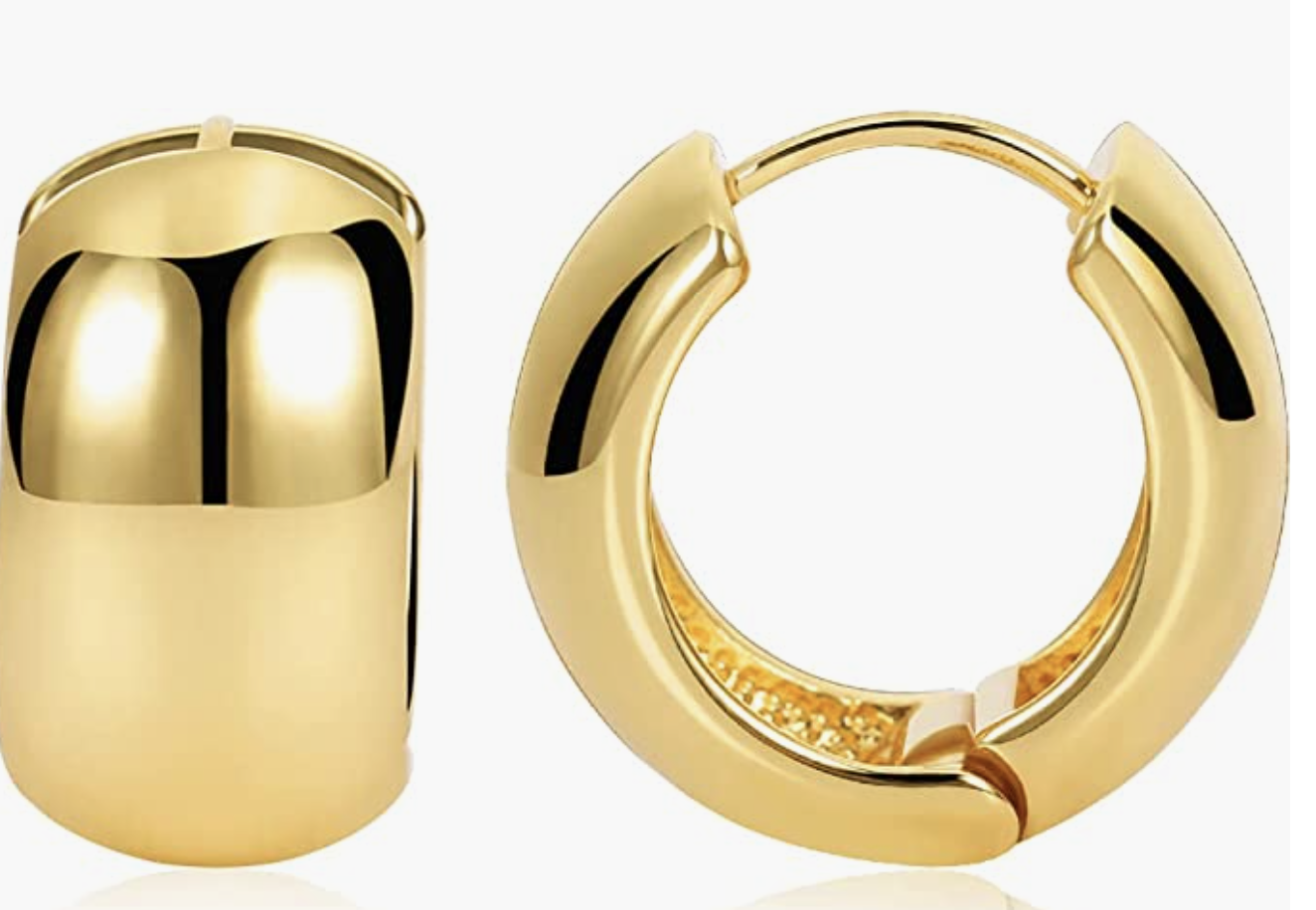 1
14K Gold Platted Chunky Huggie Earrings
Amazon
$15.00
Top Handle Crossbody Bag
This little bag was such a pleasant surprise when I opened it.
It's small, but keeps everything you need for a night out, is fantastic quality and looks more expensive than $55.
And I love the crossbody strap options included.
I have it in tan, brown (below) and black.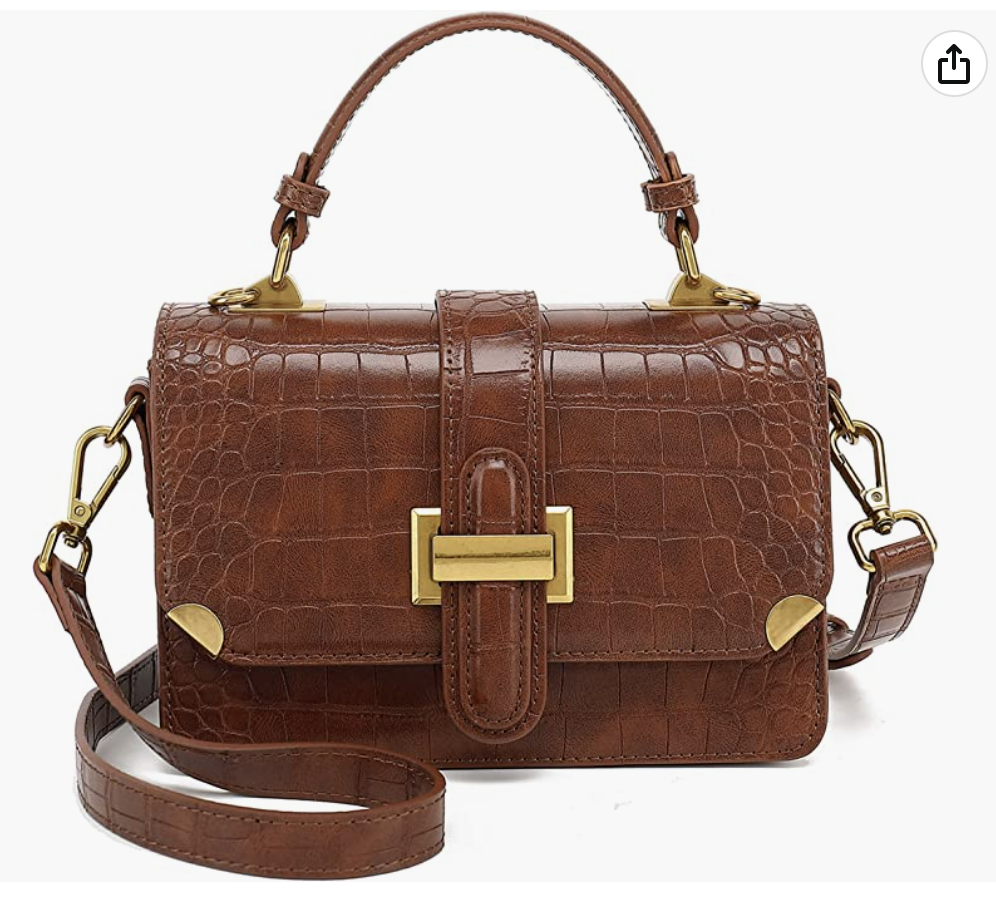 2
Top Handle Crossbody Bag
Amazon
$55.00
12 MM Simulated Pearl Drop Earrings
This spring, we're going to see pearls in traditional and modern settings.
And these pearl drop earrings sit right in between the two, priced at only $15.
They aren't heavy but substantial in size and dangle right off your earlobe.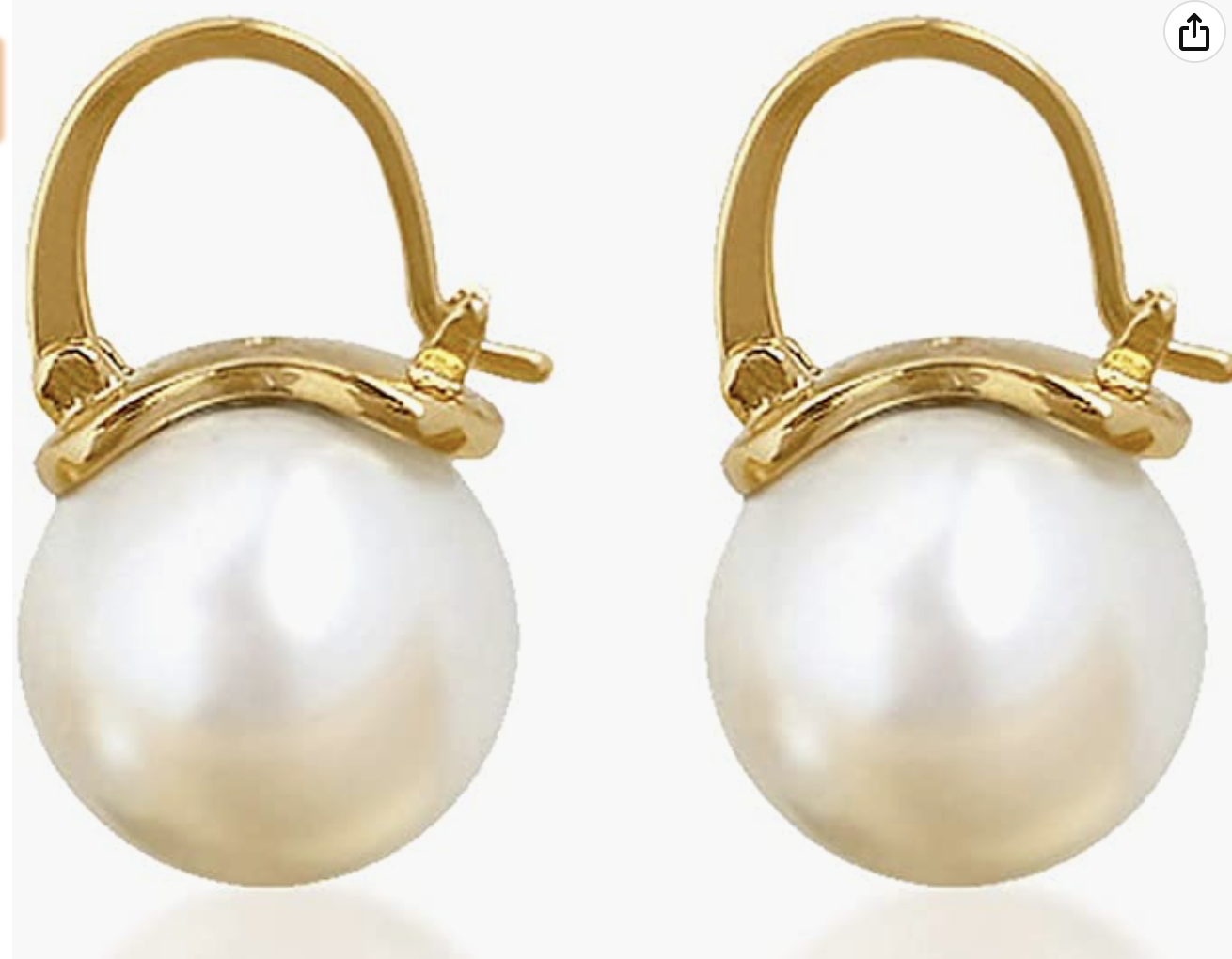 3
12 MM Simulated Pearl Drop Earrings
Amazon
$15.00
TruSKin Vitamin C Serum
After sharing this affordable Vitamin C Serum in our beauty feature last week, I was so happy to hear that many of you are giving it a try.
It has over 100,000 positive reviews on Amazon, is only $22 and is a great way to start to add Vitamin C into your morning routine.
Pro tip: Store in your fridge to help prevent oxidation.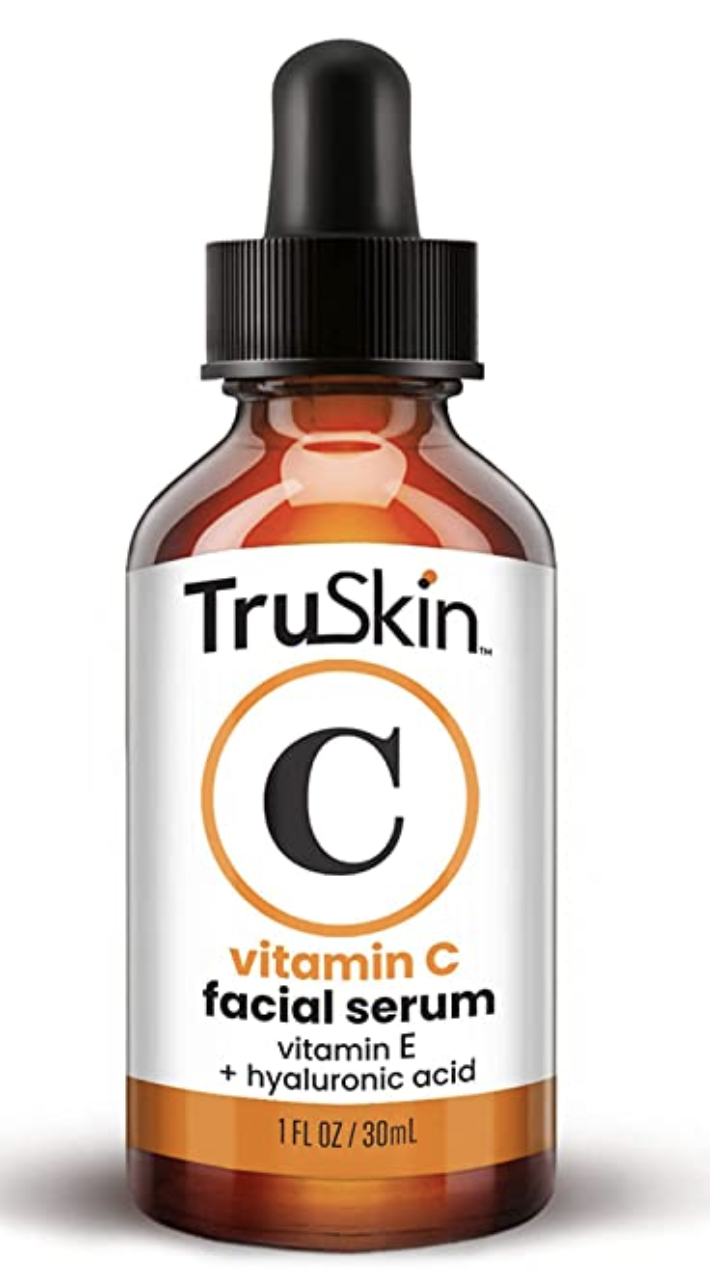 4
TruSKin Vitamin C Serum
Amazon
$22.00
Women's Puff Short Sleeve Sweater
I shared how much I like this sweet sweater on Saturday and I guess many of you were thinking the same thing!
It's a lovely, lightweight top that pairs perfectly with jeans.
I have it in beige (below), white, and pink.
The puff isn't too much, it just builds out your shoulders and gives you some shape.
It's a nice option if you have narrow shoulders, are an inverted triangle or rectangle body shape.
Available in lots of colors in S – XXL.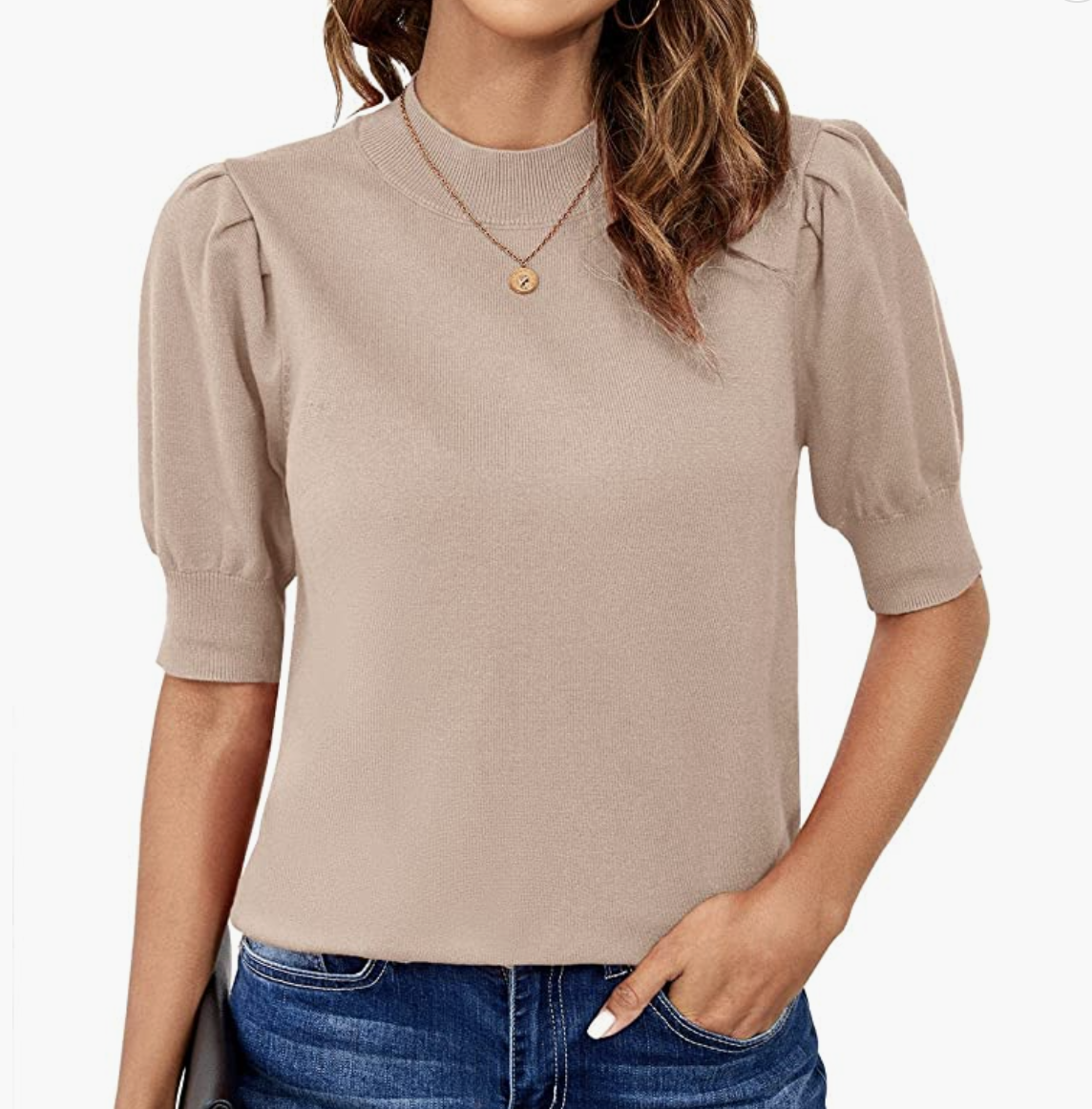 5
Women's Puff Short Sleeve Sweater
Amazon
$37.00
L'ANGE HAIR Scalp Brush
I use this scalp brush every day.
First of all, it feels amazing on your scalp, like a getting your hair washed at the salon.
I use it with shampoo to both massage and clean my scalp AND I use it on dry hair to help work in hair oil.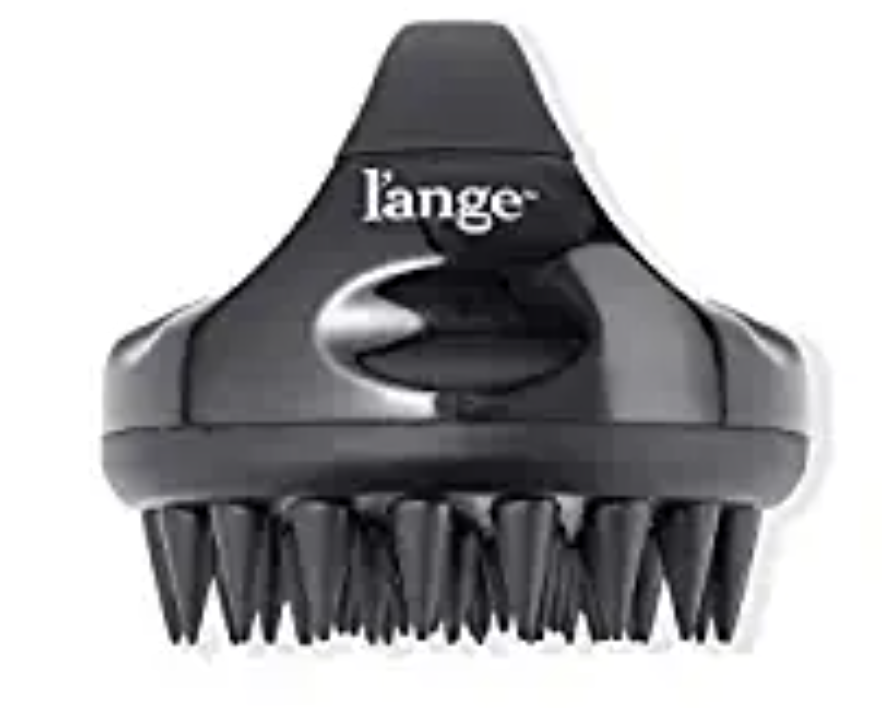 6
L'ANGE HAIR Scalp Saveur Hair Shampoo Brush
Amazon
$13.00
6 Pieces Pure Cotton Powder Puff Triangle Wedge
As I've aged, I've almost exclusively used cream-based makeup to create a hydrated, dewy look.
But I still need a little powder around my T-zone where the "glow" can look greasy.
These triangle puffs are perfect for that. You dab them into your powder and gently press them into your skin only where you need it.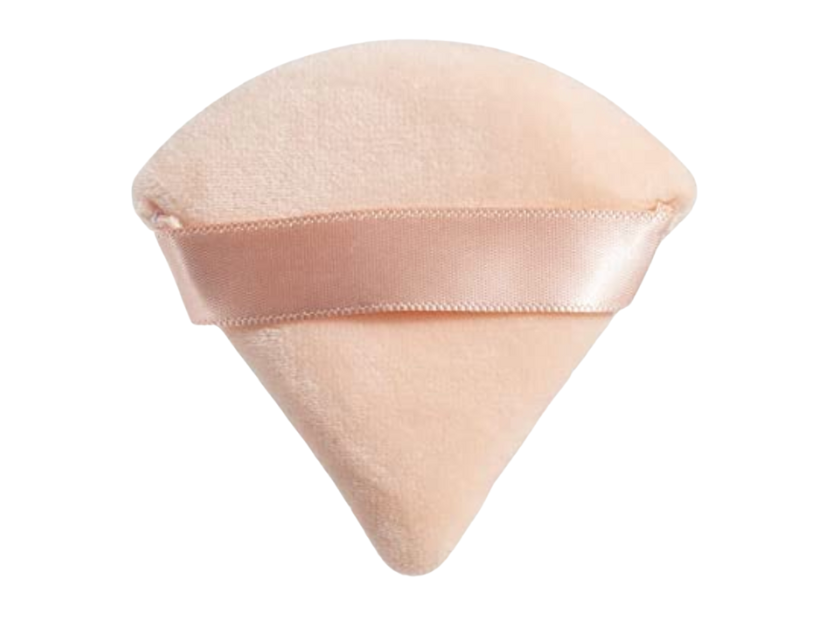 7
6 Pieces Pure Cotton Powder Puff Triangle Wedge
$8.00
Palladio Lip Stain
I follow a woman named Morgan Schick on TikTok.
She's a former model and makeup artist who shares incredible tips for women with aging skin.
Like this tip for your lips.

She takes Palladio lip stain in nude to line her lips, instead of a waxy lip pencil, and then fills in her lips with another Palladio lip stain in color close to her natural lip.
The nude is not brown (remember those days of lining our lips in brown pencil, OMG), rather, it's a true neutral that even on my fair skin sort of disappears and looks like my natural lips.
I then take the berry stain and lightly fill in my lips follow with a clear gloss.
Holy cow, it's awesome.
The stain lasts for hours and it doesn't dry out.
And the best part is the stains are only $8 each.
Tip! Your lips need to be dry for this adhere.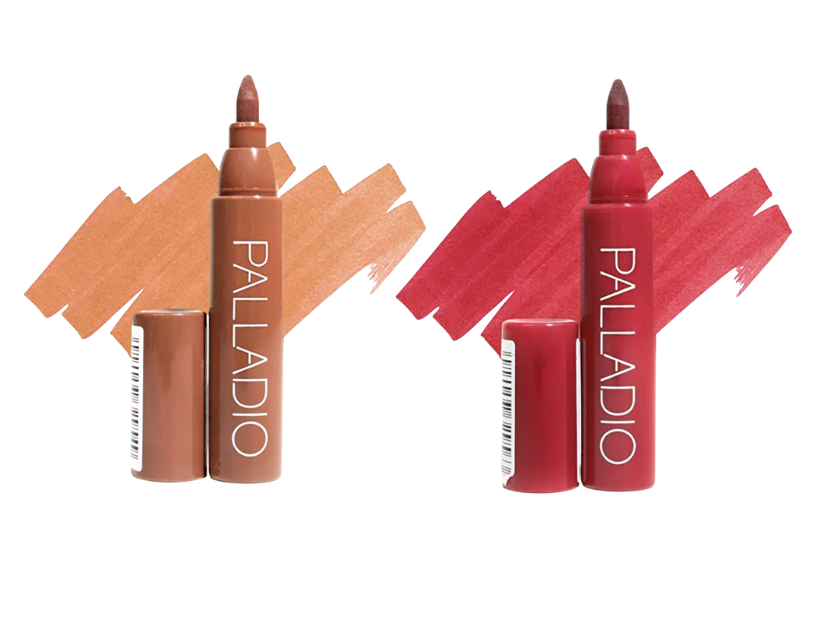 8
Palladio Lip Stain
Amazon
$8.00
CRZ YOGA Naked Feeling Leggings
These under $30 leggings from CRZ Yoga rival the popular designer ones.
They fit, wash and move incredibly well.
In fact, everything I've ordered from CRZ Yoga has been impressive. But the leggings are a true 10 out of 10.
Even my Lululemon obsessed teenagers approve.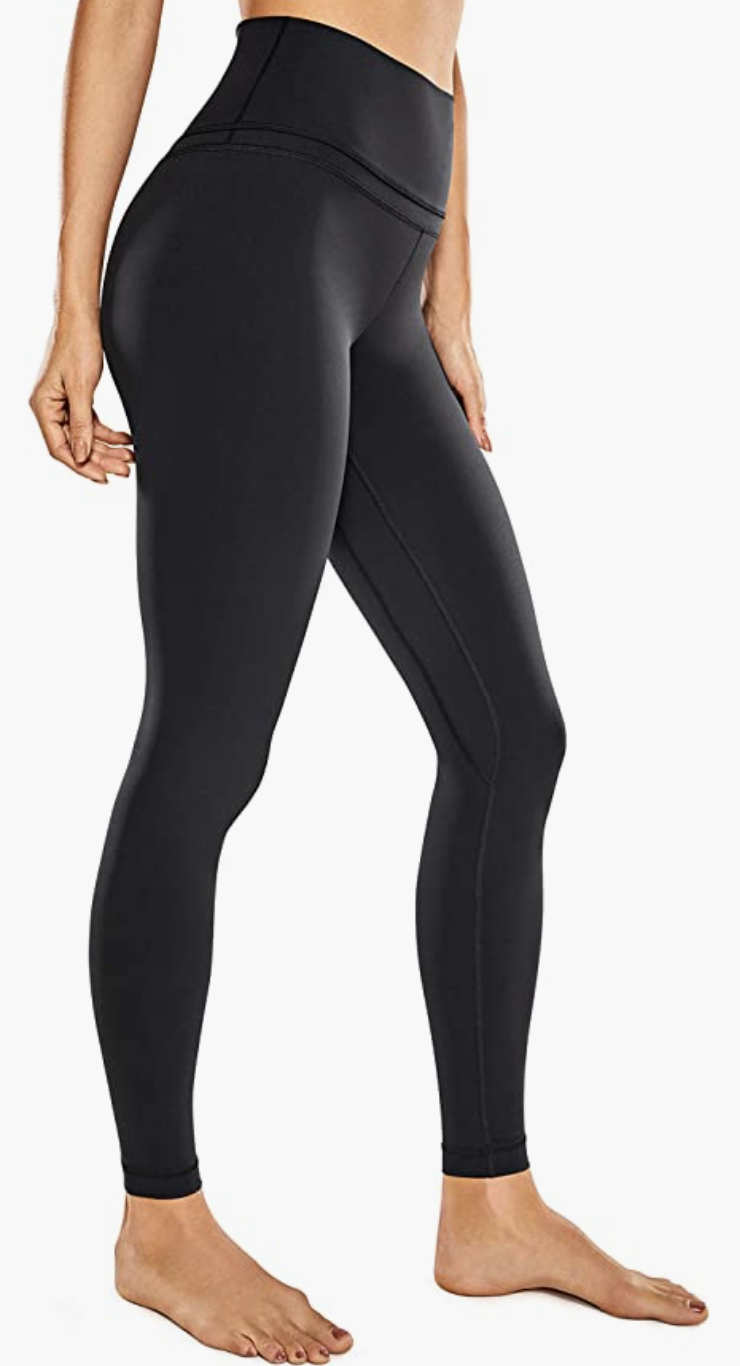 9
CRZ YOGA Naked Feeling Leggings
Amazon
$26.00
Oversized Half-zip Pullover
This lightweight pullover is fabulous for a work from home look paired with leggings and sneakers.
It's not a heavy sweatshirt material, so you can wear this if you live in a mild weather part of the country.
It's ribbed textured material, with banded sleeves and gold-tone zipper.
I took the large but could have worn the medium, so consider sizing down.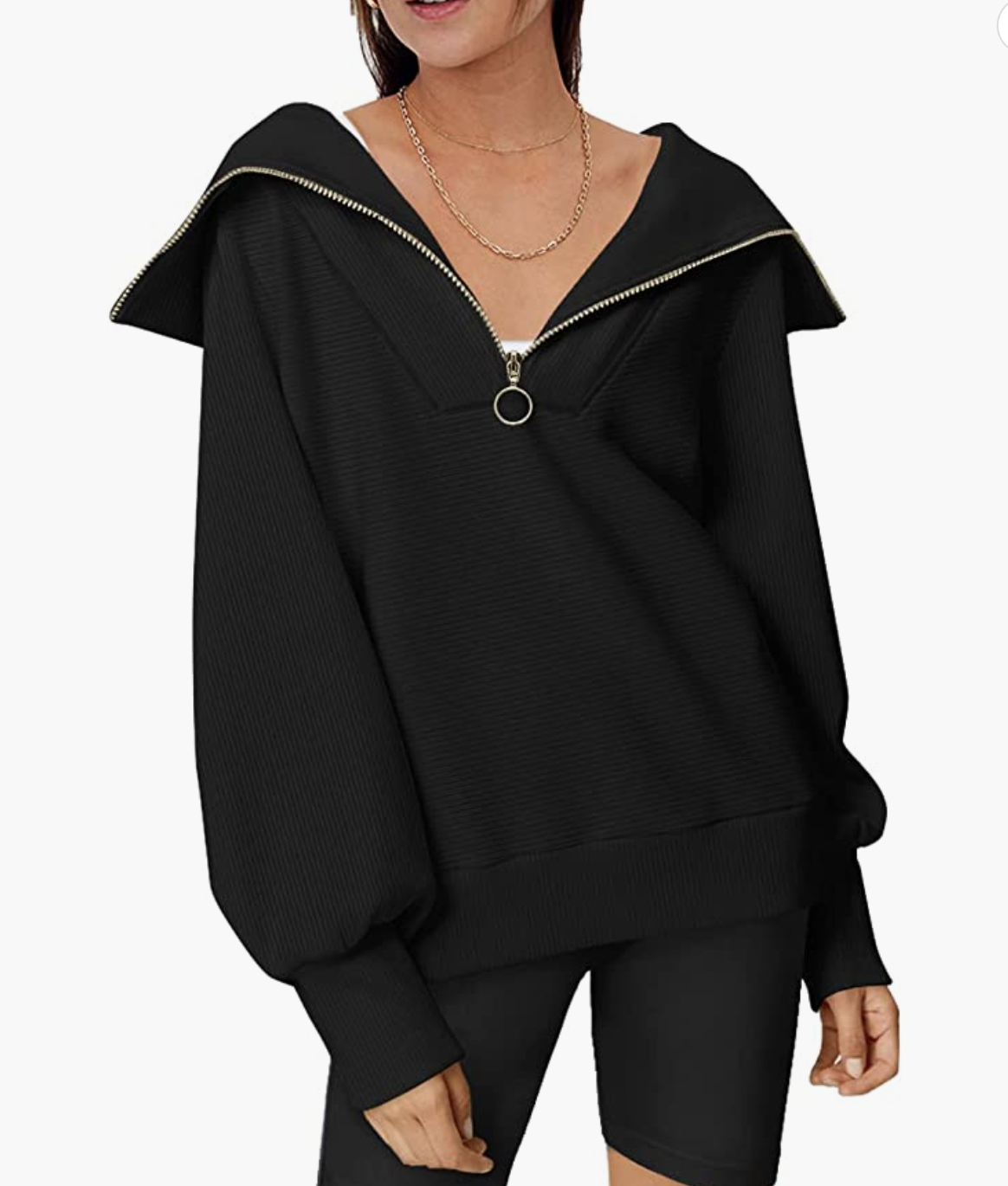 10
Oversized Half Zip Pullover
Amazon
$29.00
18K Gold Plated 4.0mm Cubic Zirconia Classic Tennis Necklace
I ordered this CZ tennis necklace on a whim, because I like mixing fake and authentic pieces.
Last weekend, we had a little party at our house, and my one friend freaked out when she saw it on my neck.
She yelled, "Oh my GOD! Look at your necklace, it's gorgeous!"
And I laughed and said "calm down, it was $30 ."
I love that.
I wear the 20″ length but you have your choice 16,18, 20, 22 or 24″.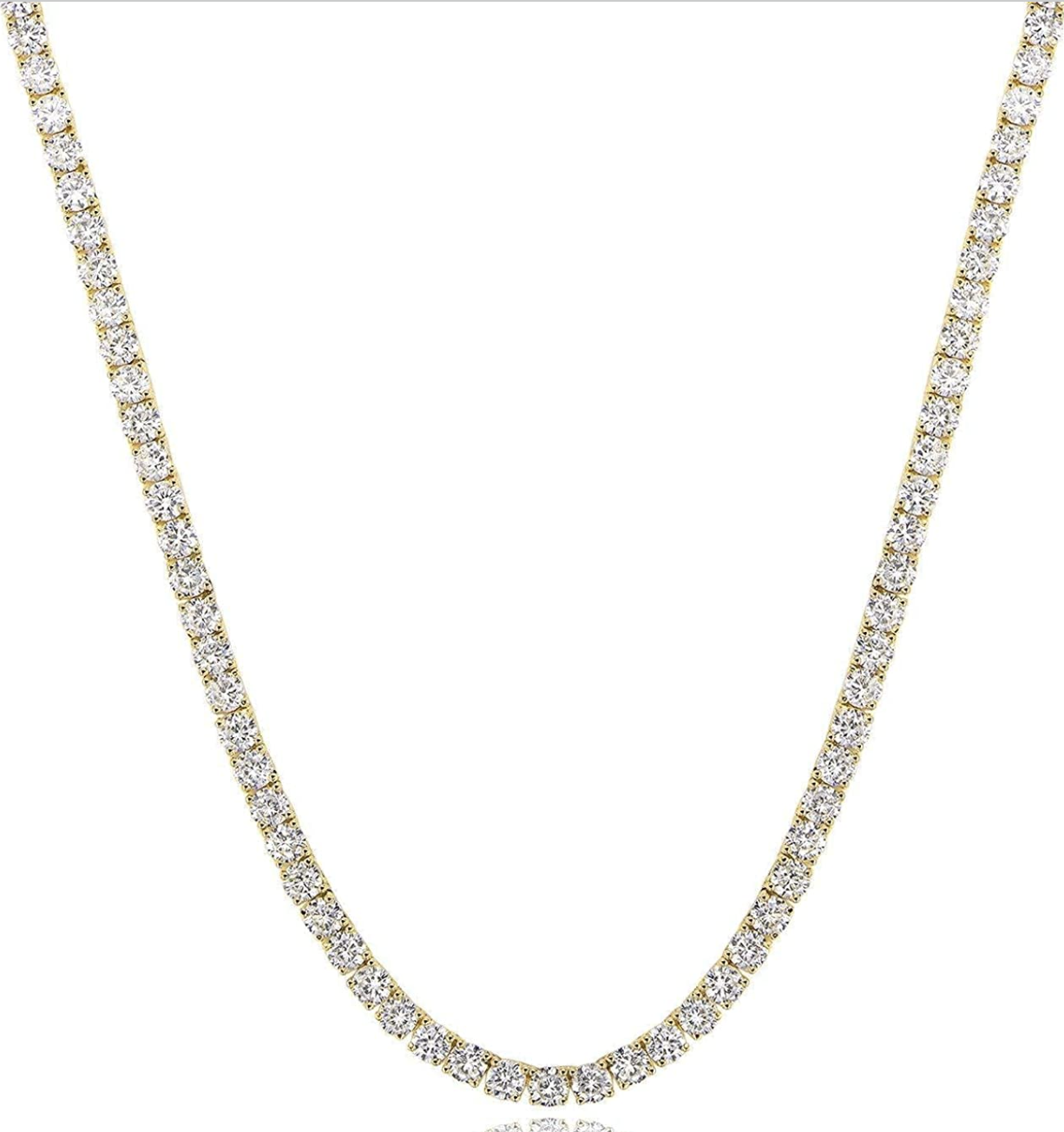 11
18K Gold Plated 4.0mm Cubic Zirconia Classic Tennis Necklace
Amazon
$32.00
ILIA – Super Serum Skin Tint SPF 40
I mentioned this skin tint from Ilia last week and it went right to the top of our best seller list.
This will give you a dewy, even complexion without "hiding" you skin.
The colors are wonderfully inclusive from the fairest to deepest. I wear color Balos.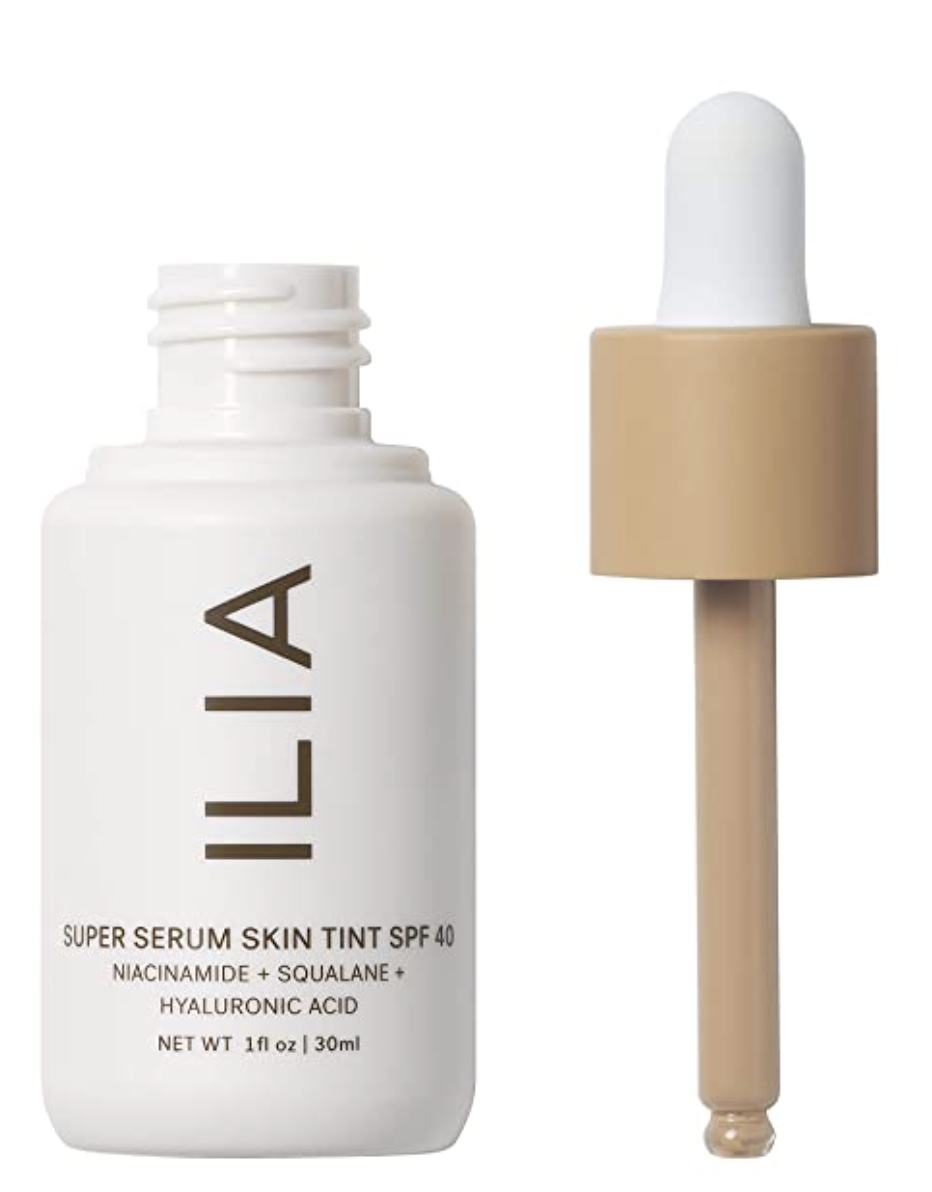 12
ILIA – Super Serum Skin Tint SPF 40
Amazon
$48.00
RMS Beauty "Un" Cover-Up Concealer
Along with the Ilia Skin TInt, the RMS Beauty "Un" Cover-Up Concealer is fabulous and also super popular this month.
Only use it where you need it.
It's creamy, stays put and covers without getting cakey.
I use both colors 00 and 11 to help cover up little imperfections and redness.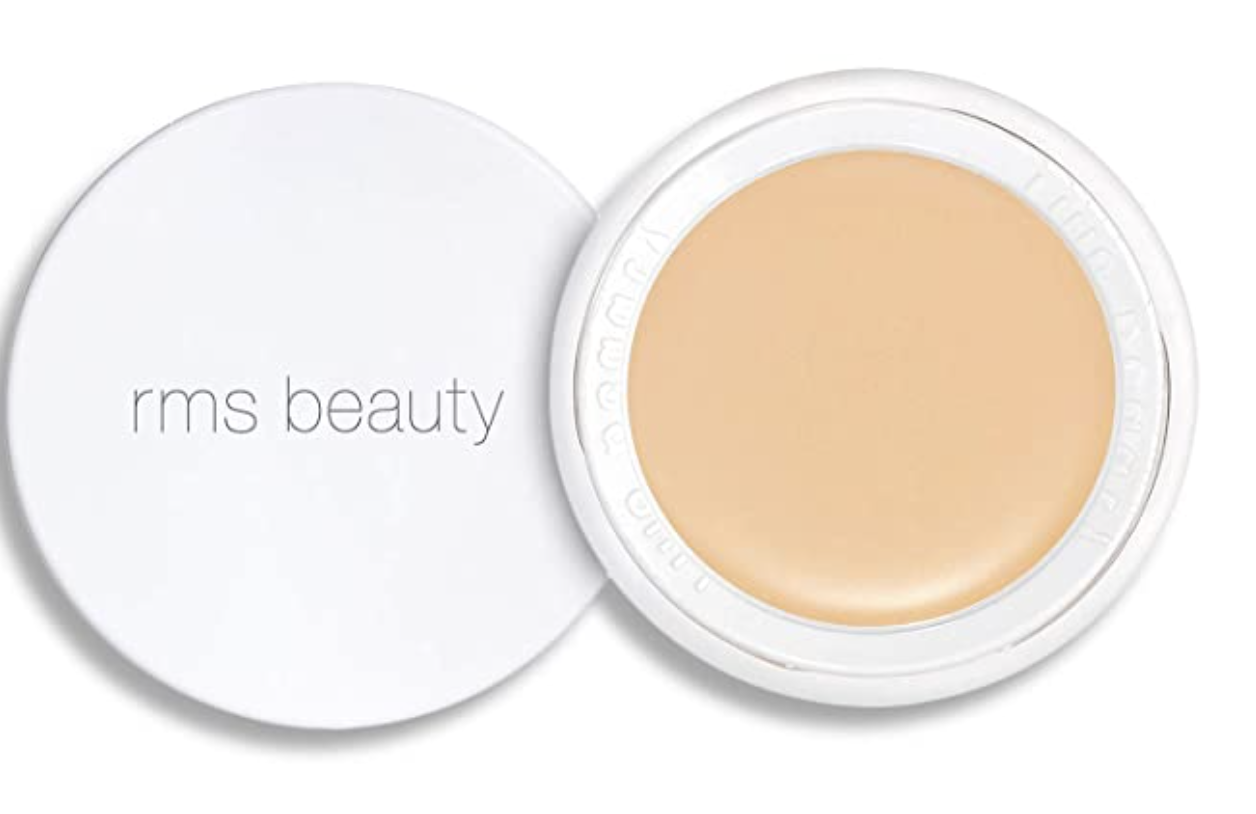 13
RMS Beauty "Un" Cover-Up Concealer
Amazon
$36.00
Cross Cable Wire Bangle
Finally, every time I mention this David Yurman inspired bangle, it shows up on our best sellers report.
I've worn this every day for over a year and it still looks like new, so impressive for an inexpensive costume piece.
You can wear it on its own or layer with other bracelets.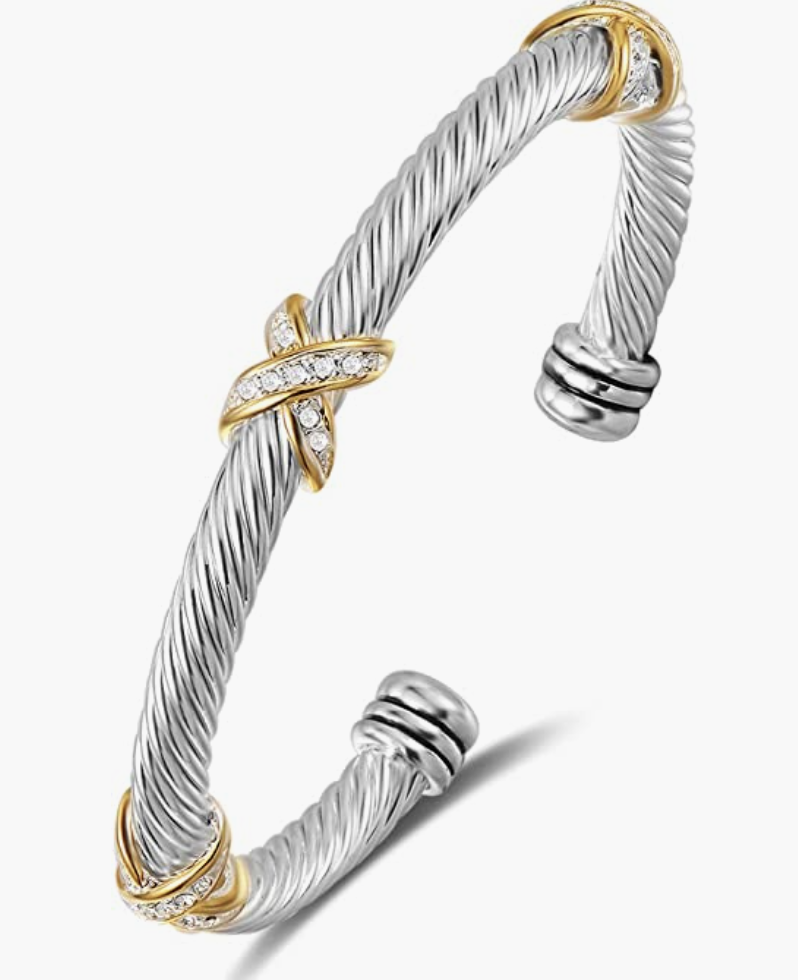 14
Cross Cable Wire Bangle
Amazon
$17.00