As we start to wrap up 2022 (can you believe it?) I like sharing YOUR favorite purchases of the year.
Because we share a similar style perspective, it's safe to say that these items, loved most by our community are the best of the best of my recommendations and a pretty easy bet that if you don't already have them, you'll enjoy them too.
This list has a mix of everything, including casual fashion, unbelievably affordable, high-quality jewelry and beauty buys.
And nothing is over $50, in fact, most fall under $20.
Your 12 Favorite Amazon Finds of 2022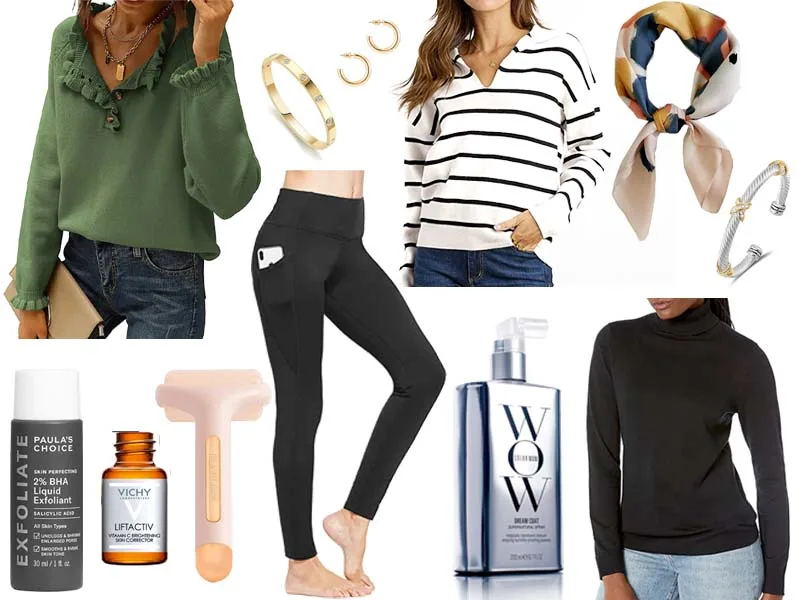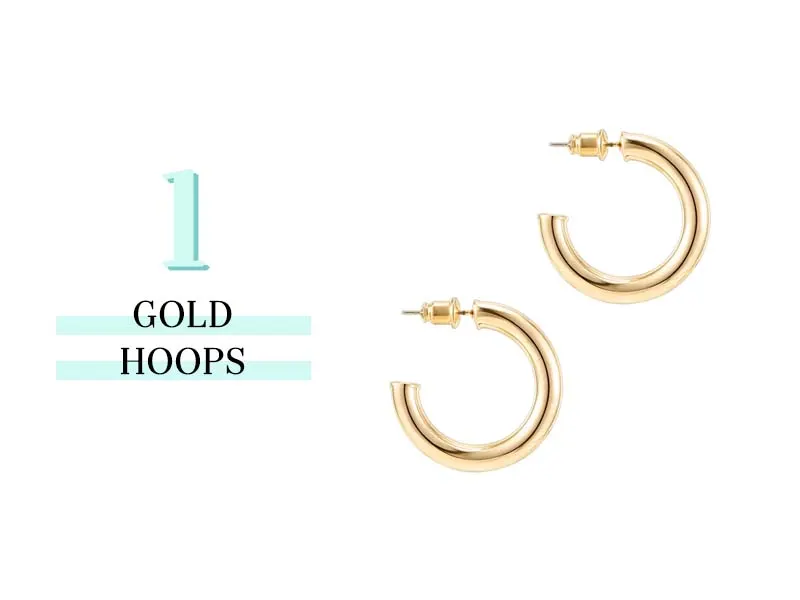 Gold Hoops, $14
These gold hoops are the best selling, most-loved, and highly-rated item from Amazon in 2022 and they are only $14.
If you are looking for a lightweight, chic and comfortable everyday pair, I can't recommend these enough.
And if your ears are sensitive like mine, you won't even notice these.
Available in yellow, rose or white gold-plated in four sizes. My daily pair is the smallest at 20MM.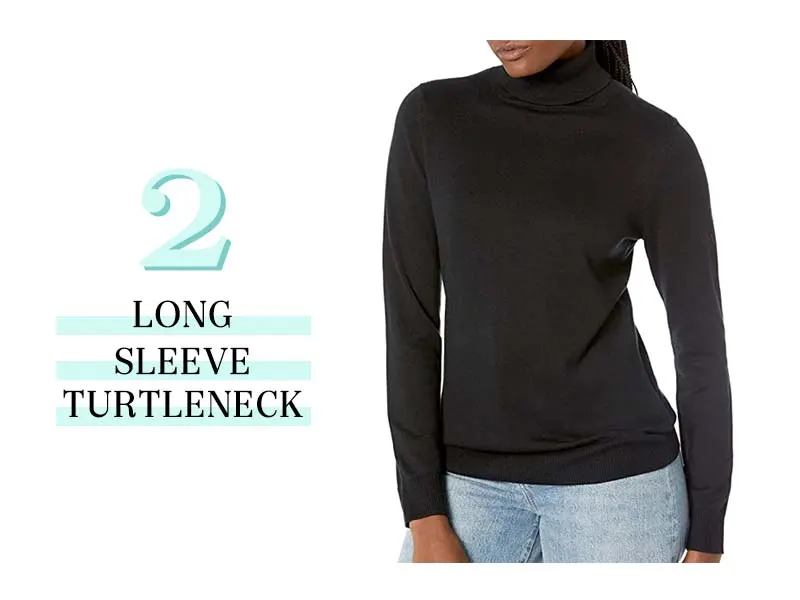 If you are turtleneck fan, like me, this is for you.
First, it's available in over 20 colors, in sizes XS – 6X.
You can wear it as a stand alone layer or under a jacket or blazer. The fit is wonderful, it's not skin tight, and not over sized. And it washes well.
I have it in several colors including the black, which hasn't faded and the ivory, which isn't see-through.
Readers who ordered it have been raving about it.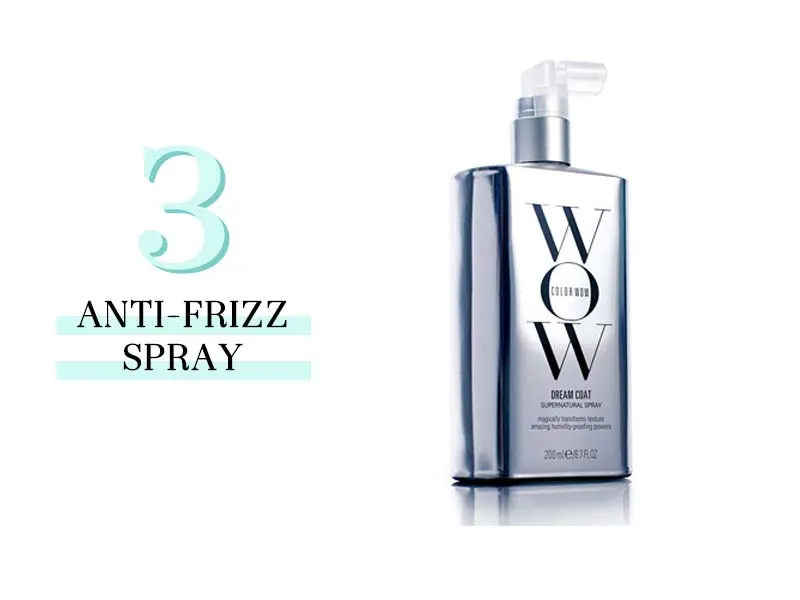 Anti-Frizz Spray, $27
We are not alone in our affection for this product.
The WOW Dream Coat Anti-Frizz Spray has a cult-like following, with almost 50,000 FIVE STAR reviews on Amazon.
Use as directed, and you'll have smooth as glass hair through three shampoos regardless of the weather.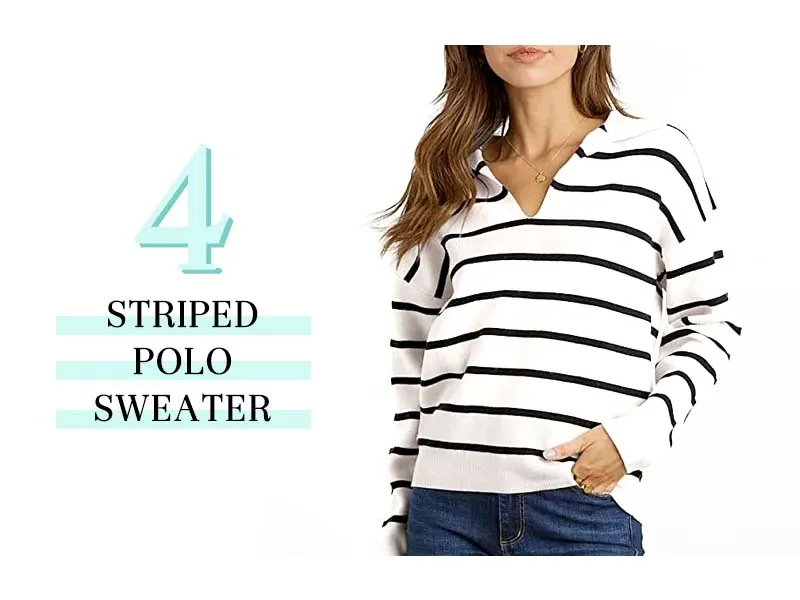 Striped Polo Sweater, $40
This striped polo happens to be one of my favorite personal buys of the year, so I was delighted to see it on our top sellers list. I think it's so fun that we are all enjoying the same things.
It's soft and comfortable, also washes well, and looks cute with simple leggings or jeans.
Available in several color combinations in XS -XL.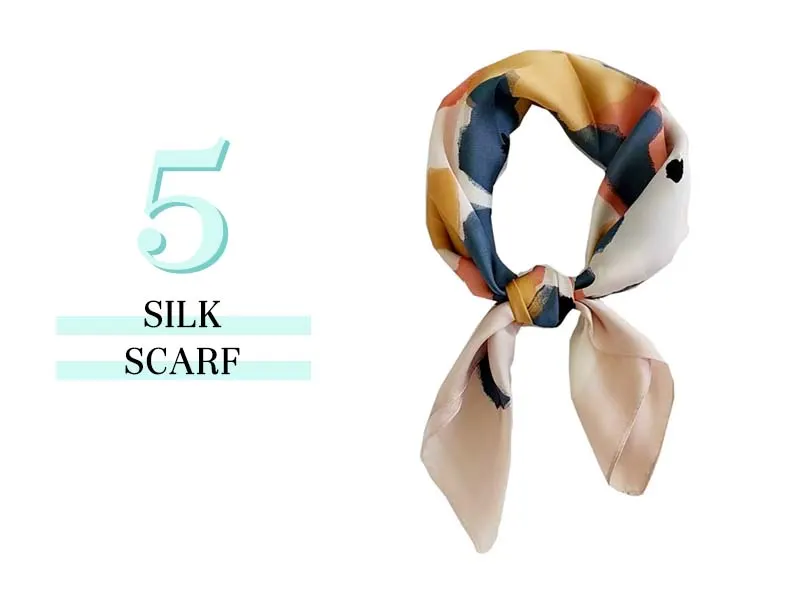 Silk Scarf, $11
This little scarf is only $11.
Thanks to its pretty color combination, it goes with almost any neutral, looks high end and adds the perfect pop of print to an otherwise simple outfit.
And I love seeing how readers are styling it, around their neck or tied on their handbag.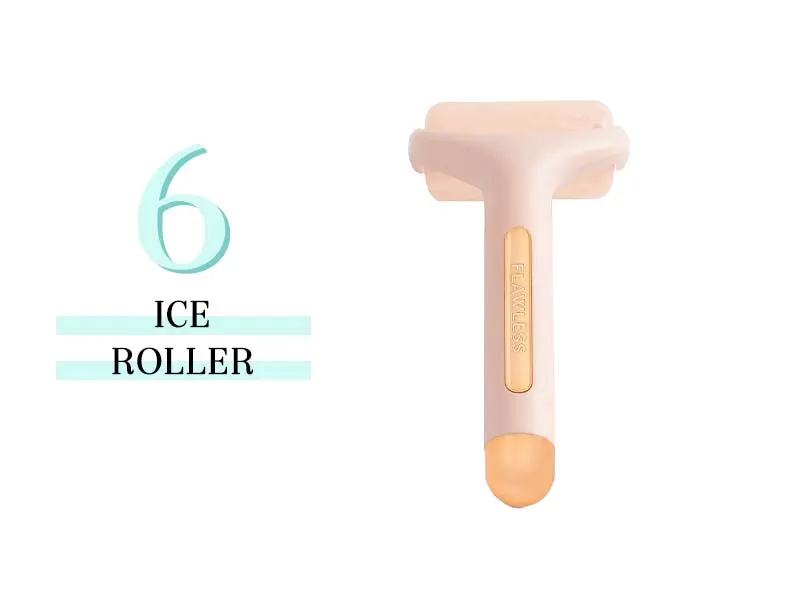 Ice Roller, $10
Coming in at number six on our list is this slim ice roller.
Admittedly, I have a lot of beauty gadgets, but by far, this $10 roller that I keep in my freezer is my favorite.
If you suffer from allergies or headaches or are just an exhausted working mom in her forties, this works wonders for a puffy, tired, sore face.
Vitamin C Serum, $28.50
Vitamin C Serum is a game-changing, skincare essential, and some are crazy expensive.
But the Vichy LIFTACTIV Vitamin C Brightening Skin Corrector hits all the right marks.
It's effective, with over 10,000 FIVE STAR reviews on Amazon alone, affordable at under $30 and easy to use.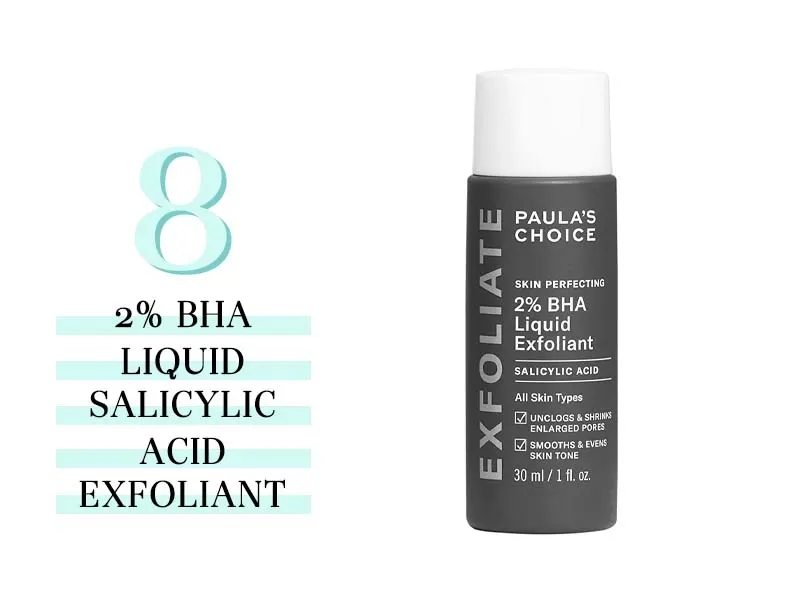 Paula's Choice 2% BHA Liquid Salicylic Acid Exfoliant, $12
The Paula's Choice 2% BHA Liquid Salicylic Acid Exfoliant is a product I discovered thanks to our readers recommendation, supported by the over 70,000 positive reviews on Amazon.
I've tried other products, all with an extra zero on the price tag, and nothing is as effective.
So thank you 😉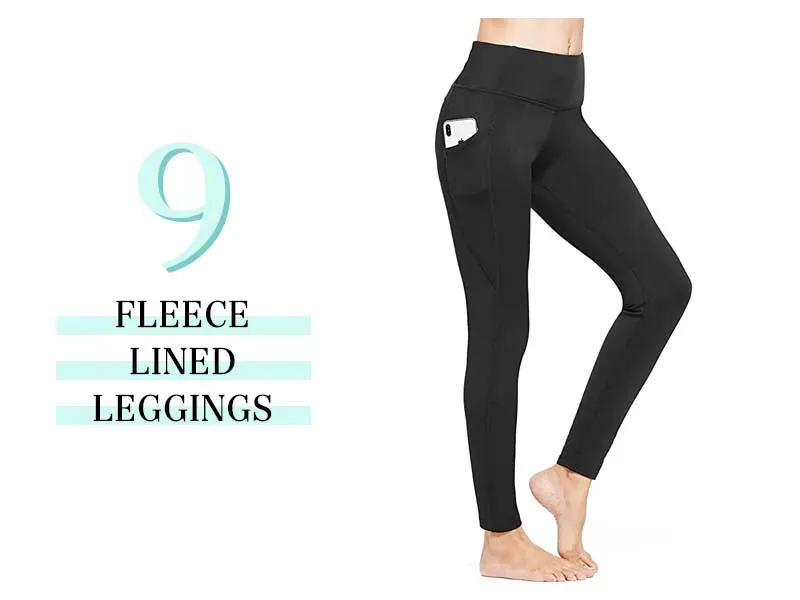 These Fleece Lined Leggings, first featured only a few weeks ago, have been wildly popular.
So if you hate being cold, like me, yet find yourself always cold, like me, these are for you.
Available in several colors, with or without pockets (I buy the ones with pockets) in XS – 3X. Highly, highly recommend going into the winter.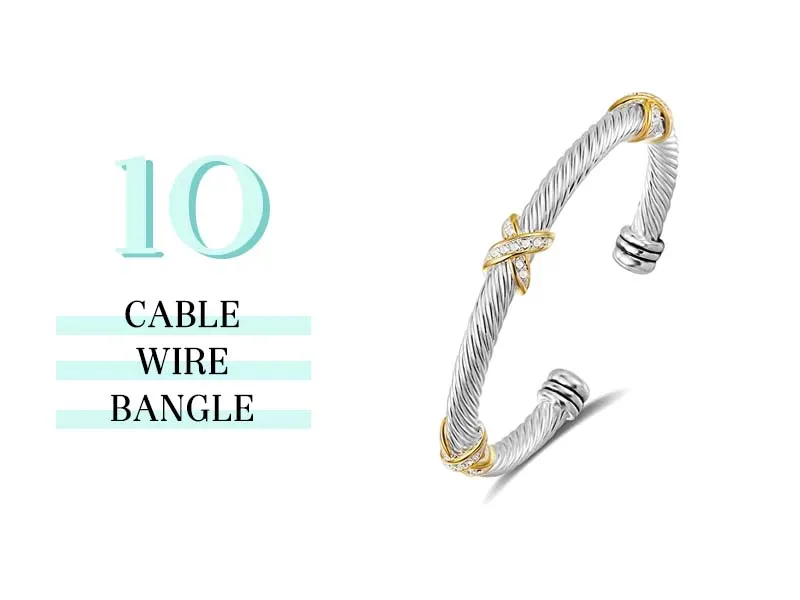 Cable Wire Bangle, $15
Rounding out our top 10 is this $15 bangle, inspired by David Yurman.
I wear this every day in my bracelet stack.
And it's a fun piece for me because, my friends know what I do for a living, but I never talk about it, ever.
It's just too weird of a job to have to explain.
But when this bangle started showing up on their wrists, I finally asked where they got it, and they were like, "You! Where do you think?" lol.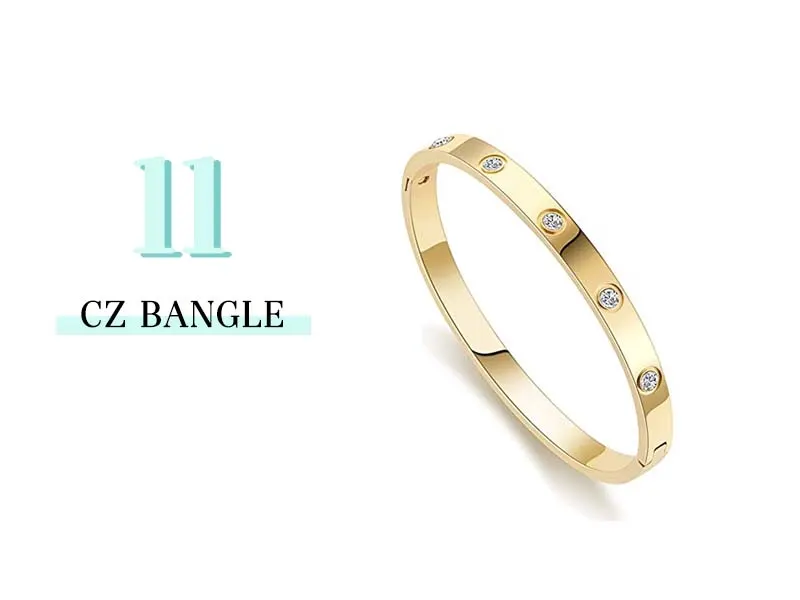 CZ Bangle, $16
Another bracelet option that only missed the top ten by one is this bangle that mimics the Cartier love braclet, but for only $16.
And I'm shocked that for under $20, how well this has held up. It gets daily use and all that comes with that, and it still looks new.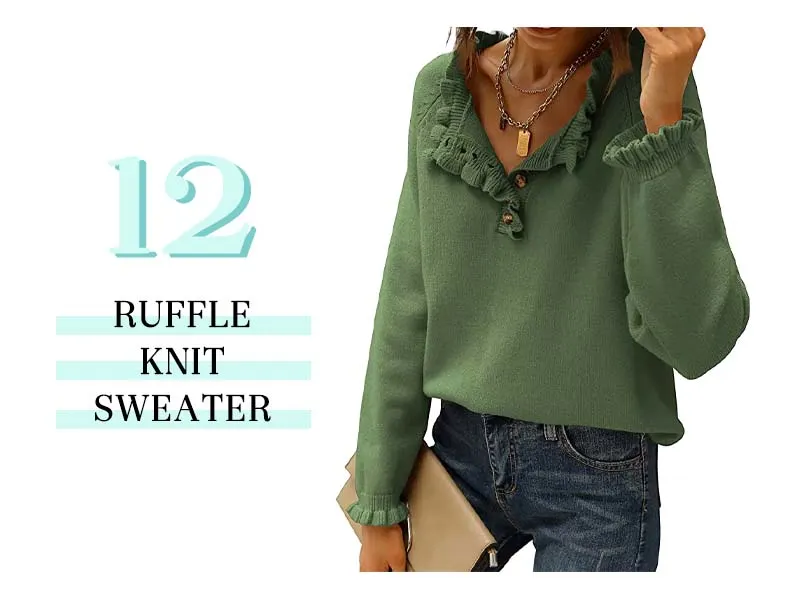 Ruffle Knit Sweater, $43
Finally, one of our latest recommendations made our top 12 immediately.
This ruffle knit sweater is a lovely option if you want dressed-up casual. Wear this with jeans and boots, like I did here, and you're perfectly polished for your day.
Available in over a dozen colors, in Small – X-Large.