If you ever walked into an Anthropologie store, you know when you enter their home section, you want to be a different, better person.
I started shopping there in my early 20s when their flagship store opened in Philadelphia. I would go in after work, and it was like being transported to an alternate universe.
I was going to drink my morning coffee out of an "M" mug that looked like it was made out of the tiles of a Parisian cafe, wearing a matching pajama set.
I'd use hand-painted measuring spoons to make a cake or roast a chicken for someone and have wine out of handblown glass.
My non-existent coffee table would be stacked with gorgeous books.
You get the picture.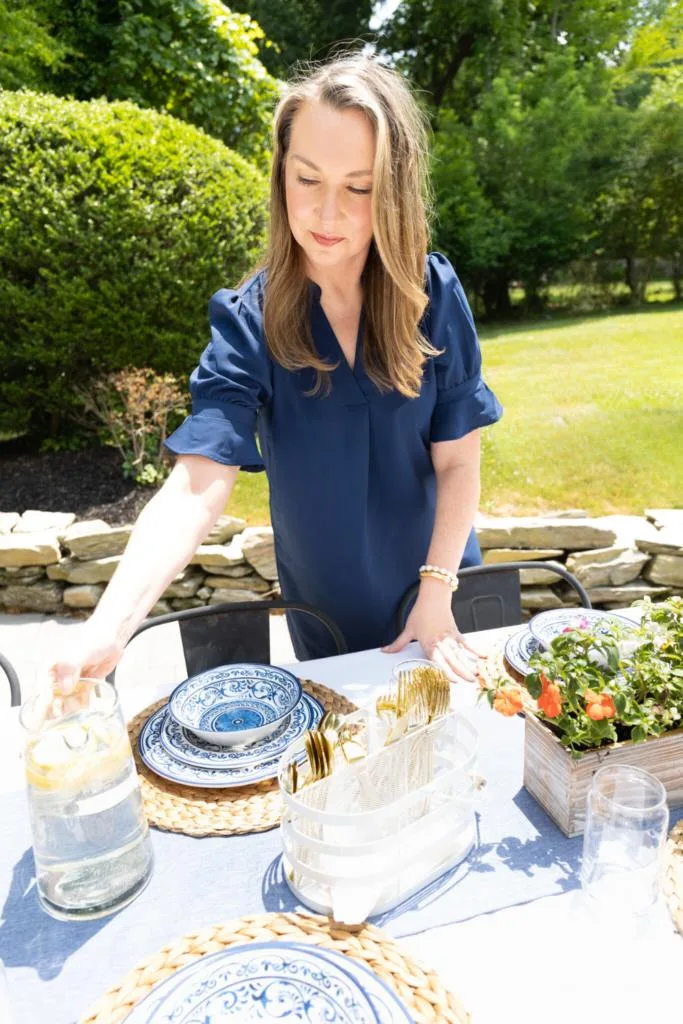 Of course, nothing was be further from reality.
Being broke with student loans does that.
So I would buy a candle, that I couldn't afford, and march back to the real world.
But I've never stopped being swept up in the allure of the store.
And now, 20 years later, I might not be broke but I'm boring.
Being financially responsible does that.
Happily, my job makes it easy to find more affordable options.
And Amazon is filled with them.
You don't get the in-store experience, but Amazon boxes on my porch are maybe just as exhilarating
9 Anthropologie-Inspired Home Finds on Amazon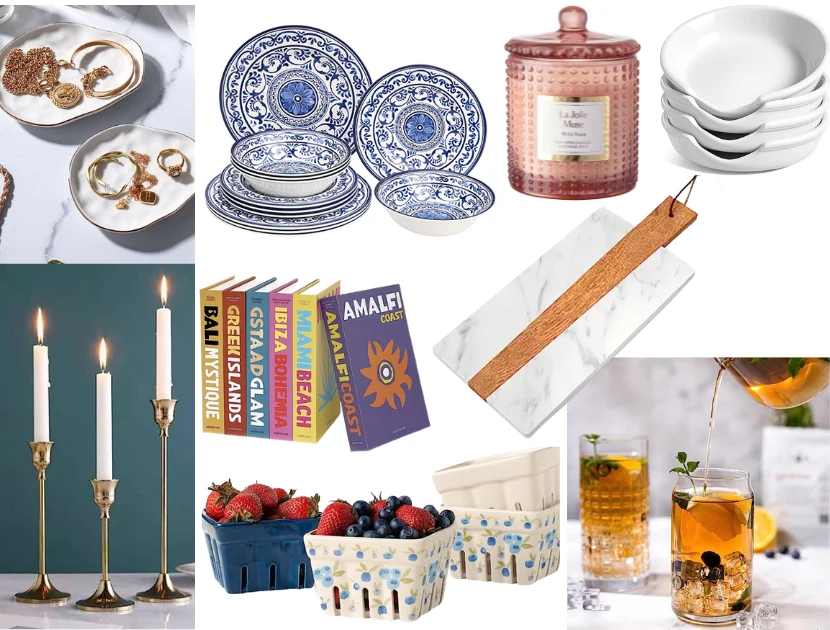 Melamine Dinnerware Set
These are our outdoor plates. They are indestructible, affordable, and chic.
Your choice of several colors and patterns, but I am a traditional blue and white girl through and through.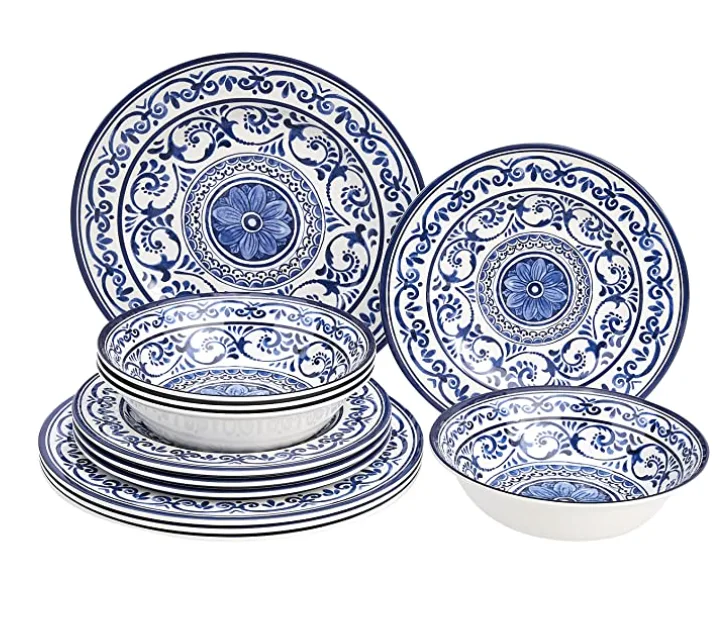 1
Melamine Dinnerware Set, Service for 4,
Amazon
$32.00
Drinking Glasses Set of 10
Elevated everyday drinking glasses are an unnecessary luxury that brings me a little joy.
And at 10 for $30, you can make your table pretty for next to nothing.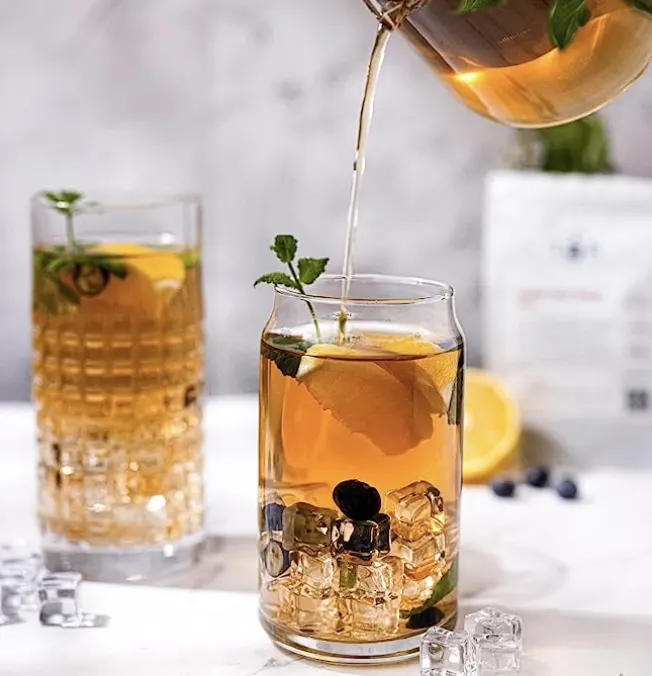 2
Drinking Glasses Set of 10
Amazon
$30
Marble Cutting Boards
Ninety percent of the reason I have friends is because of my charcuterie boards. They are basically my personality.
And I love using a gorgeous board.
This marble cutting board is food safe and perfect for making a little snack with a glass of wine.
They also make a wonderful hostess gift and look pretty on display.
A similar style at Anthro is $90, this one is only $25.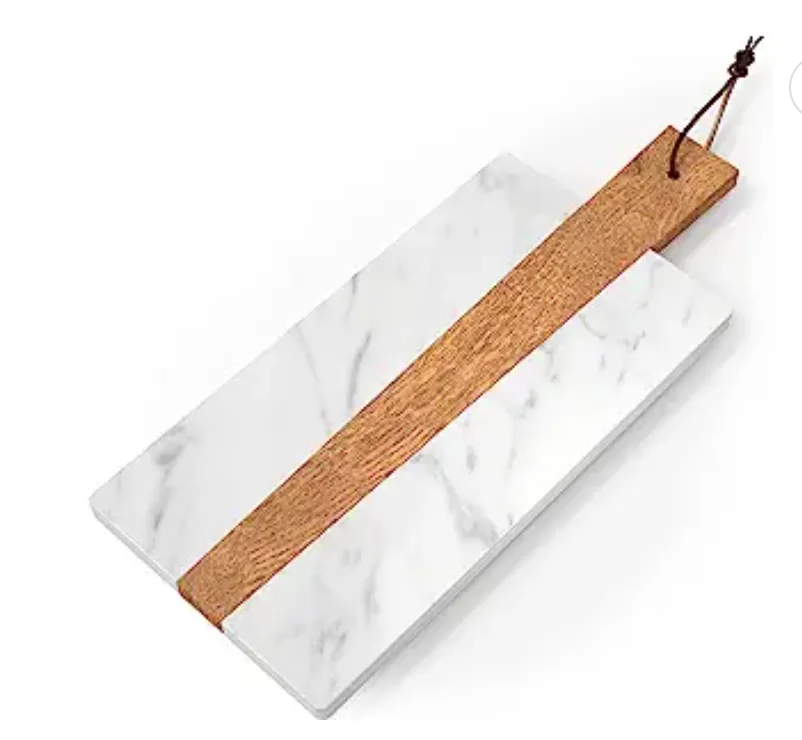 3
Marble Cutting Boards
Amazon
$25.00
Set of 2 Trinket Dish
These are so pretty! Leave them on your night stand, desk or vanity to drop jewelry.
They come in a set of two, and feel elegant and organic. I bought them for myself, but they would also make a sweet and affordable gift.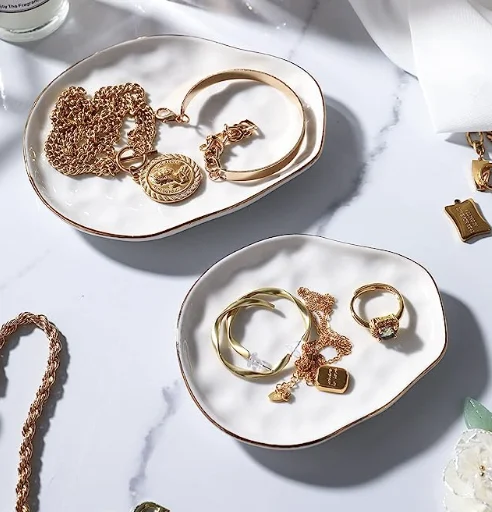 4
Set of 2 Trinket Dish
Amazon
$13.00
Set of 3 Taper Candle Holder
One taper candle holder, similar to our featured product at Anthro, goes for $25.
This set of three is $19.
They're not heirlooms, but neither is the Anthro option.And that's my philosophy on things like this: if you didn't get it from your grandmother and are not planning on passing it down to your kids, don't spend it here.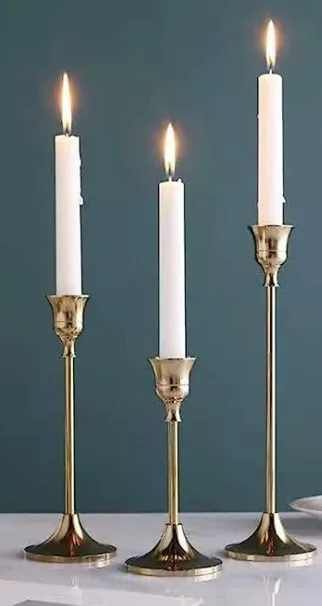 5
Set of 3 Taper Candle Holder
Amazon
$19.00
Set of 4 Farmhouse Ceramic Berry Basket
While I think it's silly to use these to actually store berries, these little ceramic baskets are perfect for serving them at breakfast for a crowd or to but on a charcuterie board.
And there are dozens of options on Amazon. I happen to like this set, in blue and white for summer. You get four for $36.
6
Farmhouse Ceramic Berry Basket
Amazon
$37.00
Fake Decorative Books
This is wild to me.
Anthro sells gorgeous coffee table books and one of these is a little over $100.
But Amazon has a a fake version. Yes, fake books.
So these are just paper boxes made to look like a real book. At first I thought, absolutely not, but then I looked around my house at all the books I use on shelves and I get it.
This makes sense if you are styling a book shelf, maybe you have a summer or beach house somewhere, or in an Air B&B, and you're going after a look.
Kinda genius in a weird way.
Or you could do affordable wall prints, here.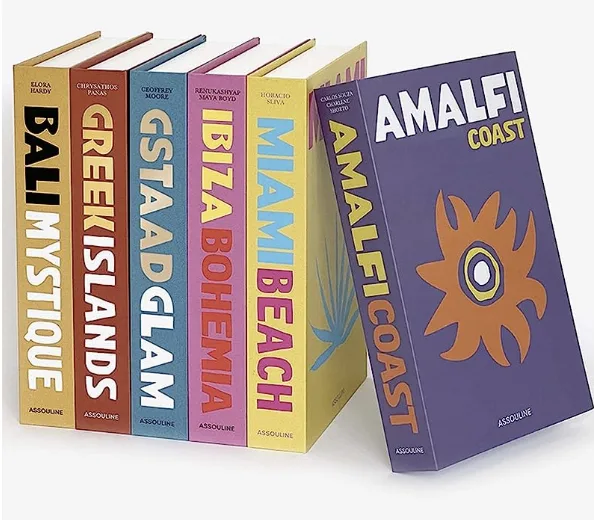 7
Fake Decorative Books
Amazon
Varies
Set of 4 Spoon Rests
I have multiple sets of these.
One on the stove, one by the coffee and I keep several on hand to use when we put out food and snacks to rest serving spoons, cheese knives, etc.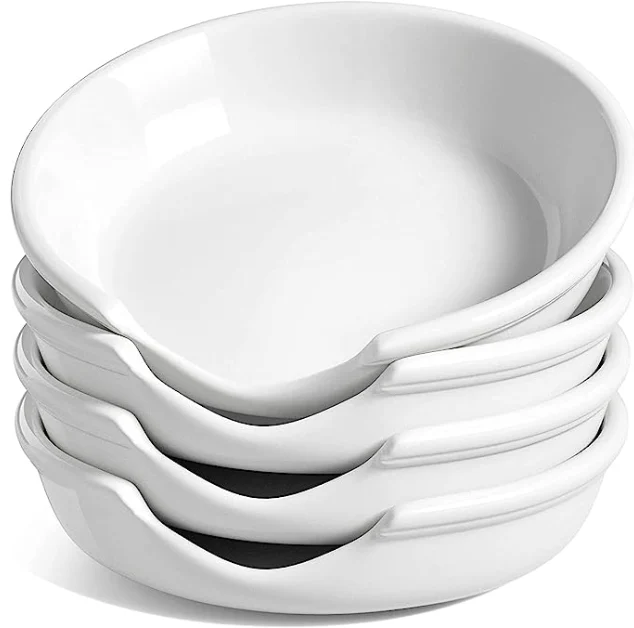 8
Set of 4 Spoon Rests
Amazon
$17.00
LA JOLIE MUSE Scented Candle
Finally, we can't have an Anthro-inspired round-up without a candle.
I like the scents from La Jolie in their opulent container.
They look pretty in a powder room, desk, or vanity and make a great gift.
They are about $25 – depending on the scent.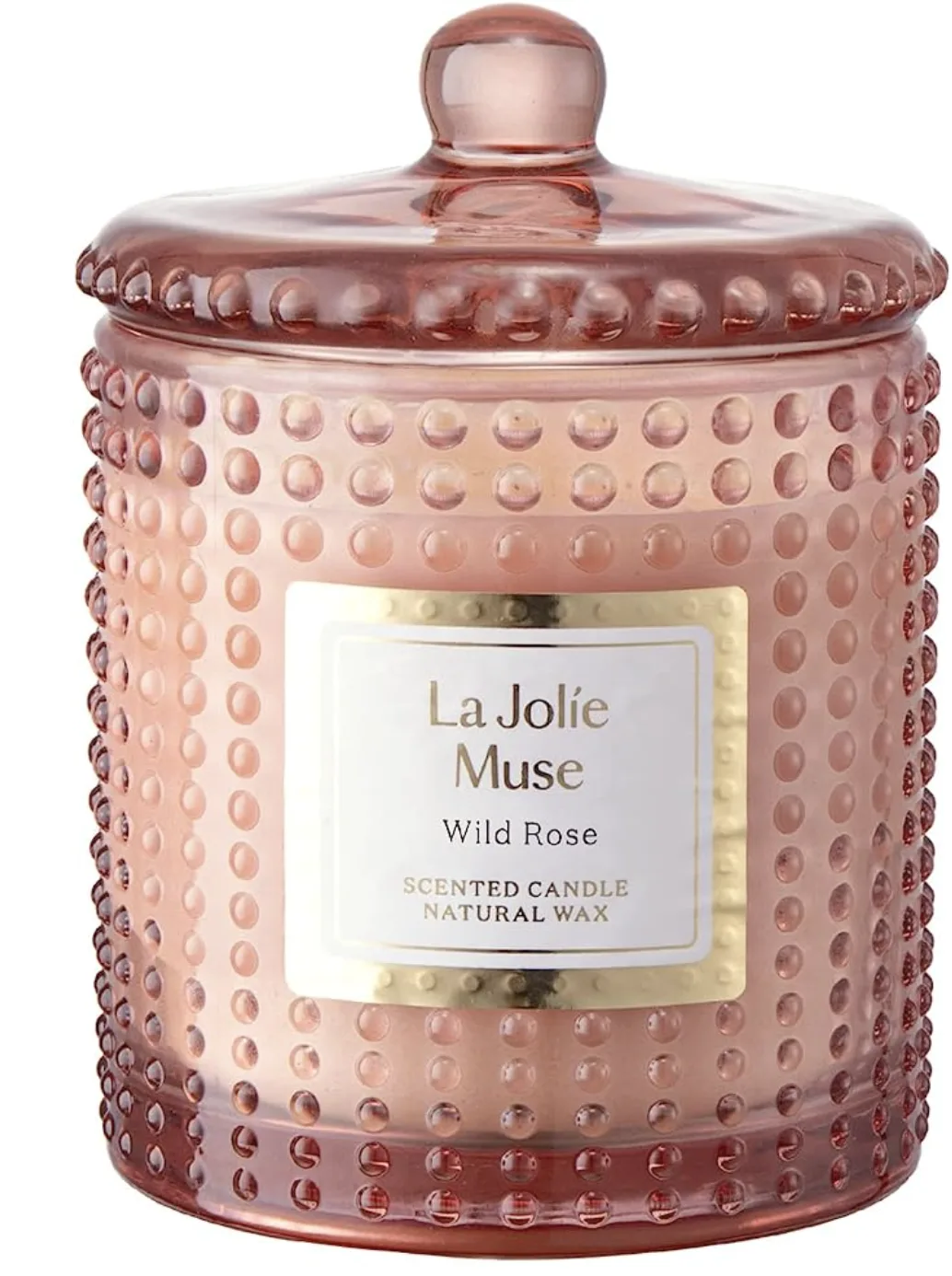 9
LA JOLIE MUSE Scented Candle
Amazon
$25.00