Let me start by saying you don't "need" all of these boots.
But, having the "right" shoe on hand makes creating outfits and getting dressed quick and easy.
And this fall, there is a nice array of options, from classic and timeless, to fun and trendy.
To make it easy, I rounded up the 6 best women's boots for fall so you have them in one place.
Many of these will look familiar since we have used them over the last several weeks in outfit posts, and there are two new styles to consider.
Remember, I recommend these items specifically, but you can also you this list as inspiration and find similar styles at different price points or that serve your specific needs.
AND look in your closet first! You might have some of these already.
The 6 Best Women's Boots for Fall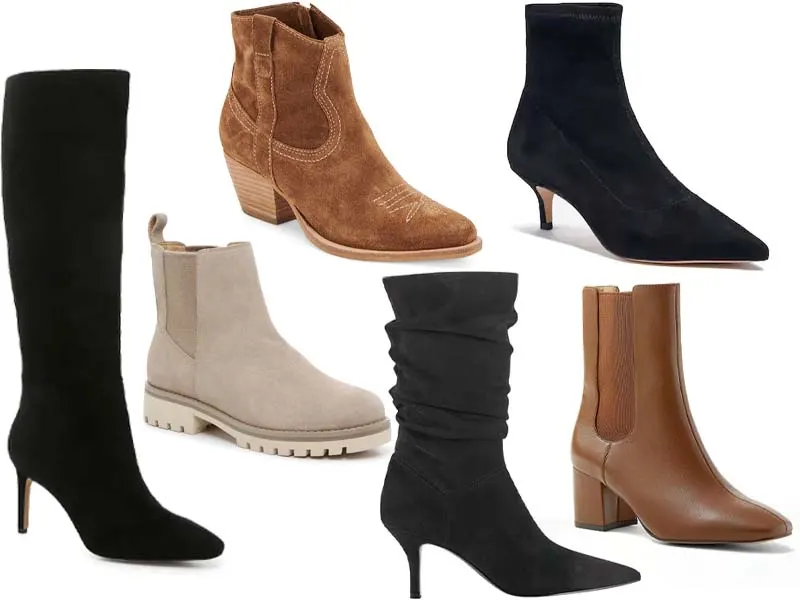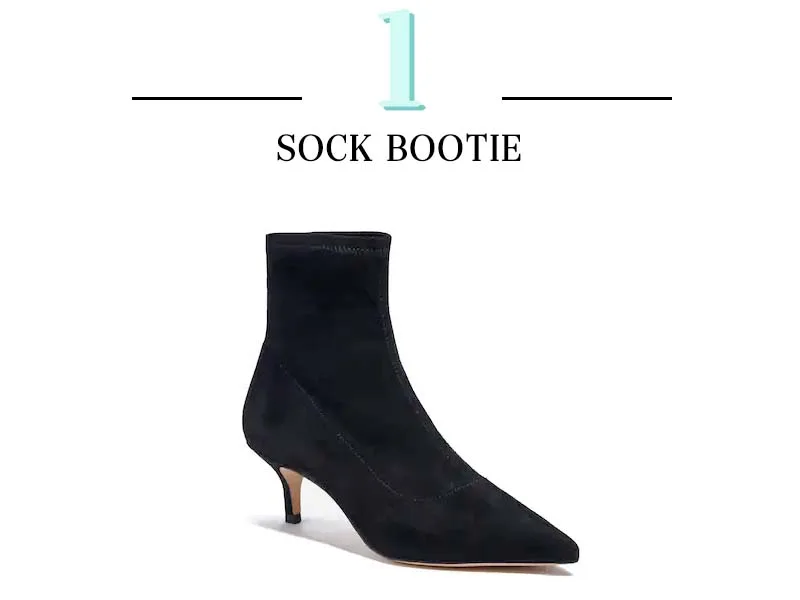 Sock Bootie, $265
My personal must have for the fall is the sock bootie.
A sock bootie is an ankle boot with a soft upper that is tight around your foot and ankle – like a sock.
Style-wise, I really appreciate a clean boot with a slim profile that extends your leg, creating a long lean line. And this season, it works with a ton of different bottoms.
They fit beautifully under a classic full length trouser in either a straight or slim boot cut, or, for my ladies always wondering what to do with ankle* pants in the winter, these are the perfect option.
*ankle pants – not cropped pants.
You can also pair with a dress.
This high-low maxi from our Banana Republic Factory round-up comes to mind.
Our featured bootie, from Coach, is kinda perfect, available in half sizes up to an 11. These will NOT go out of style any time soon, so I'm very comfortable recommending these and these are the pair I'm going with.
If you are feeling spendy, Stuart Weitzman knocked it out of the park with this pair.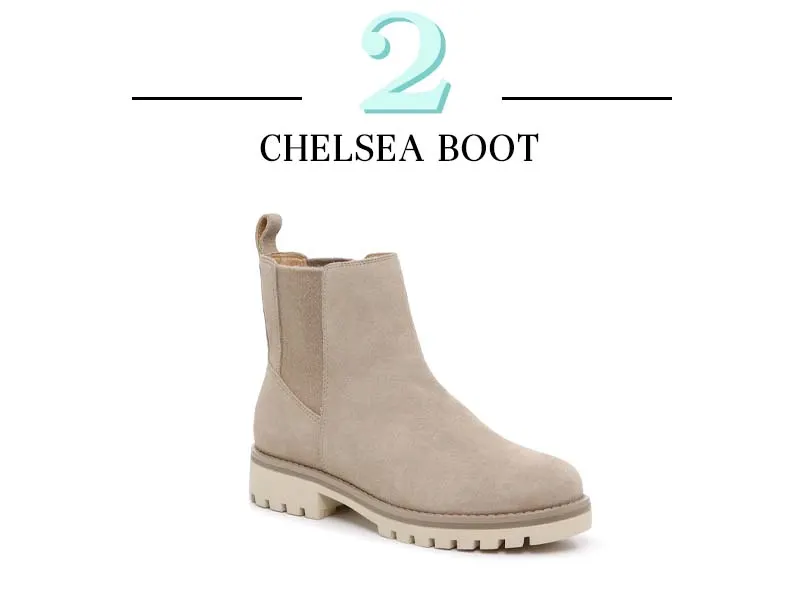 Chelsea Boot, $70
We've featured Chelsea Boots quiet a bit this fall.
They are a casual, comfortable and relatively inexpensive boot you can wear with jeans and leggings. Just remember, because they are heavy you want to balance them with what you wear on the top.
So go with a chunky sweater, a layered vest look or a slim-cut shacket.
I found this pair at DSW, in several neutral colors for $70.
We used a version of these in a recent Outfit Formula, with jeans here, and with a simple sweater here.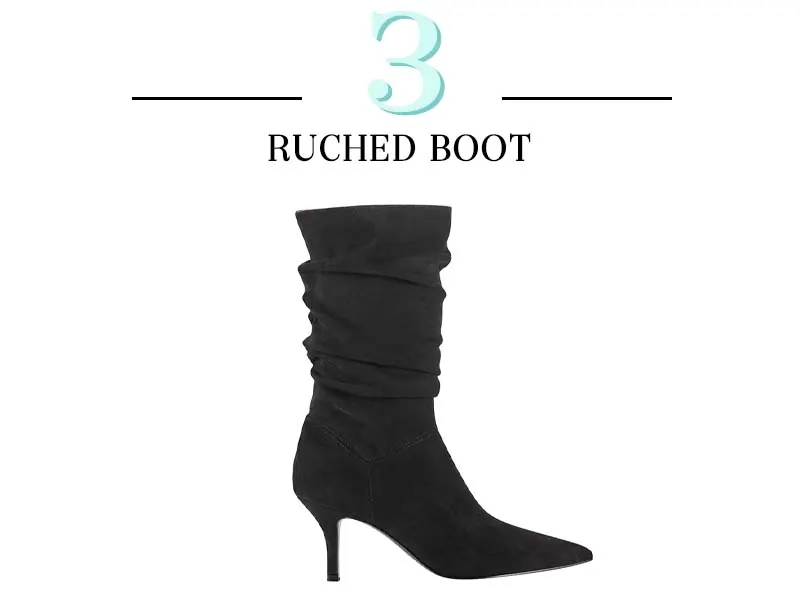 Ruched Boot, $139
Next, we have one of our trendier styles, the ruched boot.
These are fun with leggings, especially faux leather ones, or paired with tights and dresses around the holidays.
AND skinny jeans, so yeah, we're KEEPING OUR SKINNY JEANS!
You'll see this style everywhere, from Neiman's to Target.
I picked this Marc Fisher pair to highlight; they make quality, comfortable boots for the price, and I can stand in these all day.
I think these are most versatile in black suede, but they are available in various colors.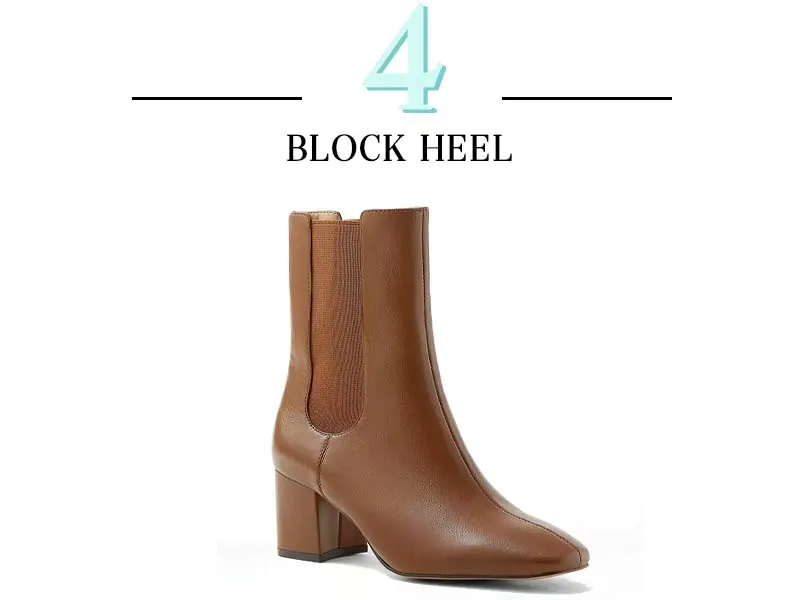 Block Heel, $228
A block heel boot is a timeless style that works great with full length trousers and jeans.
Above is a reader's favorite from Ann Taylor, available in a rich pecan brown color, in a full size range.
These are a cleaner version of a traditional chelsea boot, so they don't have a heavy sole and offer a slimmer profile.
You can see them here with a tie top blouse and slim boot cut jeans.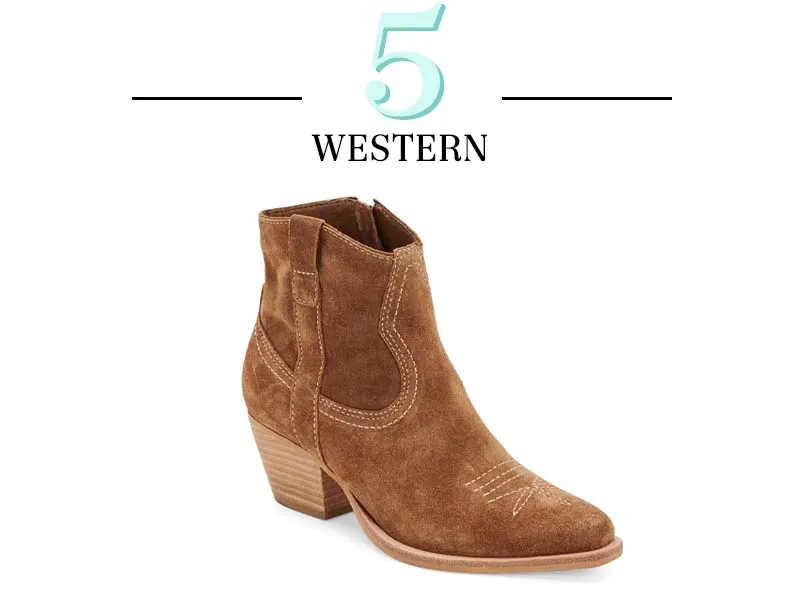 Western, $130
These aren't going to be for everyone, but I think they are so fun and full of personality.
Featured above are a pair by Dolce Vita, in dark brown, and I like the truffle suede color as a lighter option.
Of course these are idea to pair with jeans, but they are also super cute with a dress, like a flowly maxi or a sweater dress.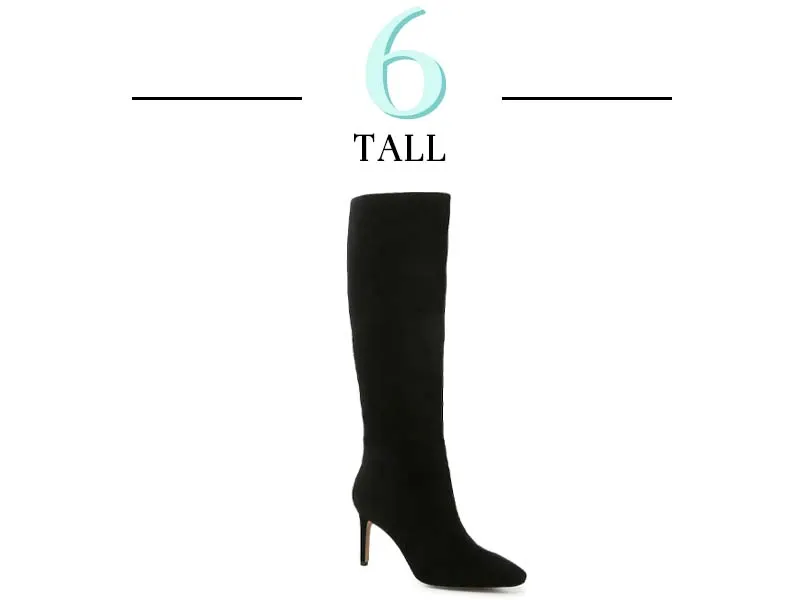 The Tall Boot, $150
Finally, consider bringing in a tall suede boot if you don't already have one.
I'm featuring this Vince Camuto pair, available in black or tan – both wonderful options. Get a black pair first.
They are look fabulous pull over faux leather leggings, skinny jeans or with tights under a dress.
And this pair is at reduced price, usually $230, but at DSW for $150.
I bought a similar pair from Nine West a few years ago and while I don't wear them all the time, I'm always so happy I have them, especially this time of year.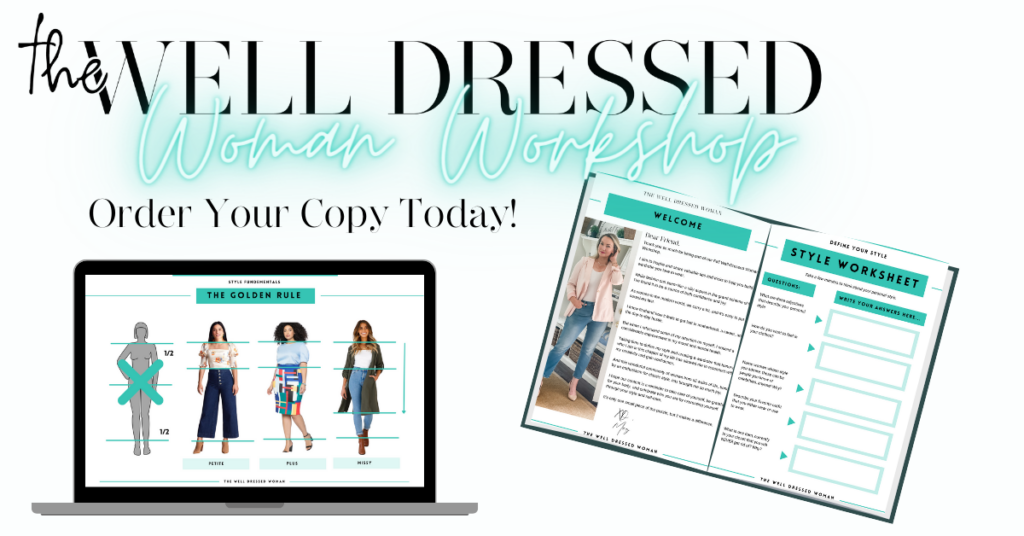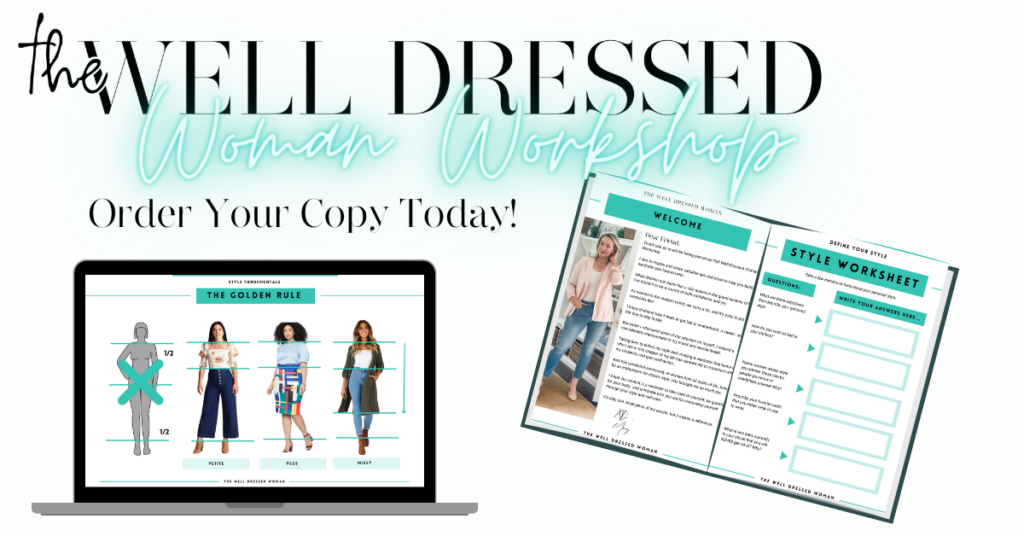 If you missed our LIVE Well Dressed Woman Workshop for Fall 2022, you can now purchase the recording and eWorkbook!
52 Outfits in 2022!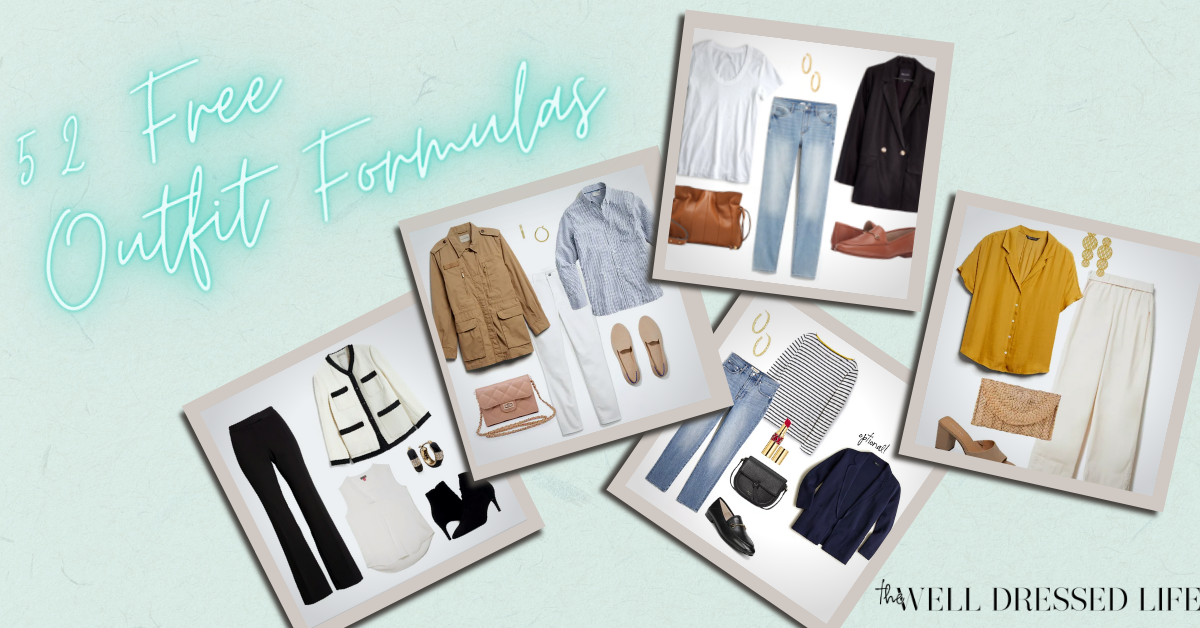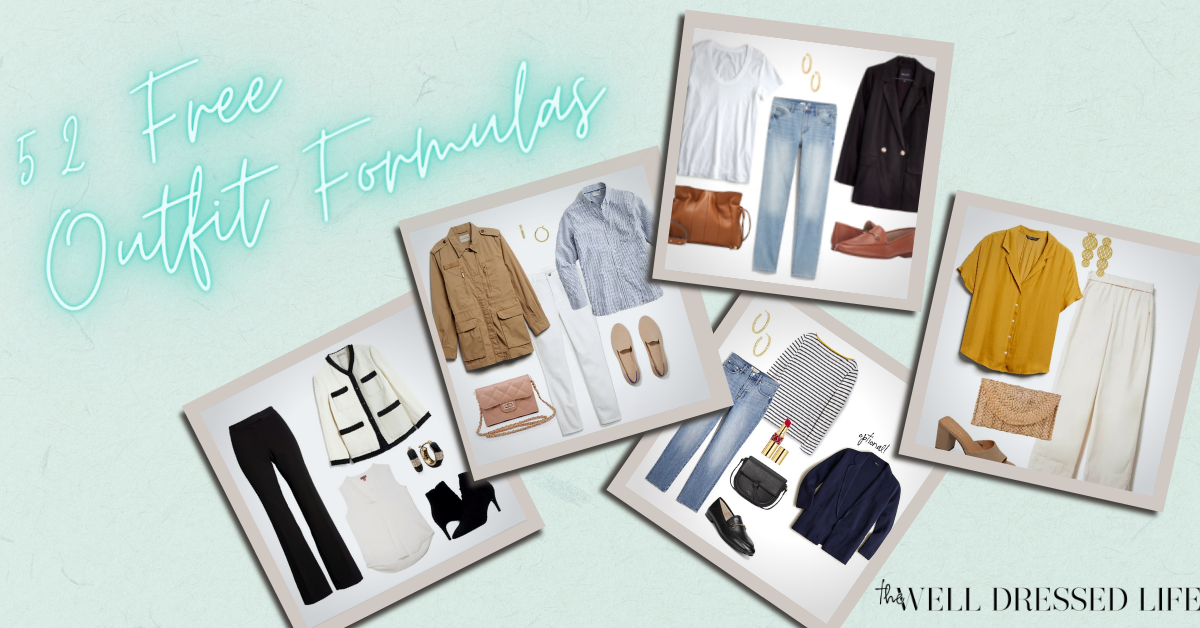 Follow Us on Instagram!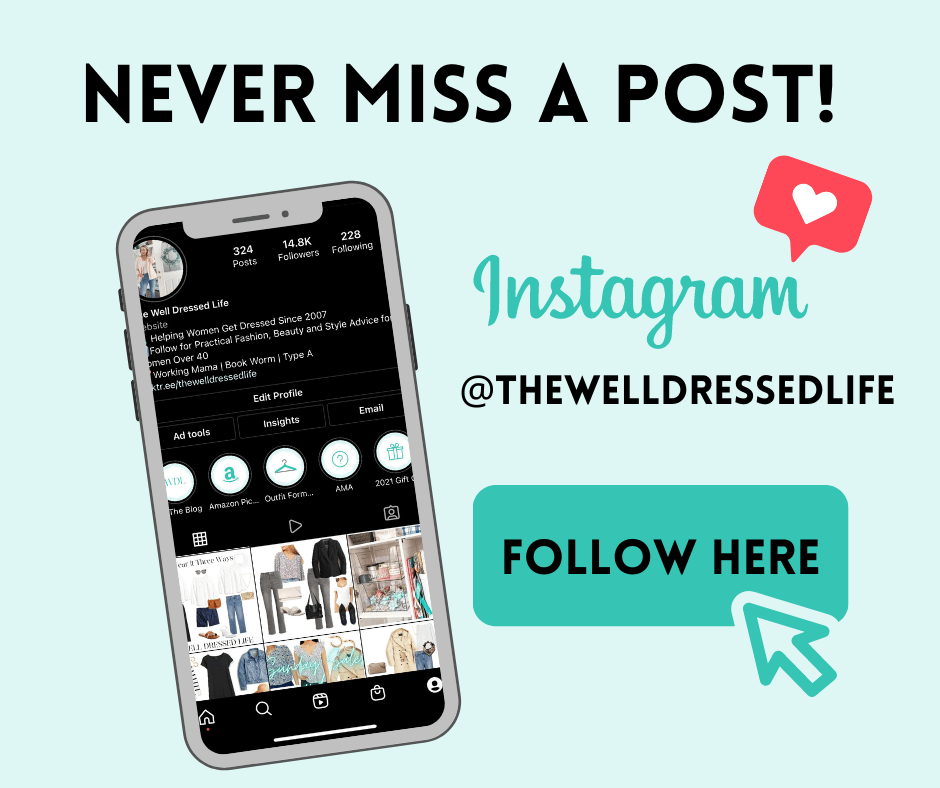 Our Style Content is Inspired by Our Readers
Our readership inspires all of our posts and is not sponsored or paid for by brands or retailers.
Recommendations are based on my experience as a personal stylist and wardrobe consultant for over a decade. I worked with busy, down-to-earth women who wanted to look chic and feel confident but were often confused by so much of retail.
Some links are affiliate links, which means if you purchase via our site, we receive a small commission.

If you enjoy our content and would like to help us grow, please follow on Instagram and join our Private Facebook Group to access more advice and exclusive in-depth conversations with other like-minded women.
Learn about our mission to help women look and feel their very best, every day, here.
Sign Up for Daily Content and Receive Our Free Classic Wardrobe Checklist