File this under things I couldn't say if this were a sponsored post, but it's not, so here goes: Banana Republic Factory is what Banana Republic used to be, just a few years ago.
It is infinitely better, offering shockingly chic and affordable options.
I talked earlier this month about how the original Banana Republic has gone off the rails. From their hard-to-navigate website to prices that give even the most desensitized shopper (me) pause.
They still offer classic wardrobe-building pieces, but you'll spend hours digging through their website and waiting for a sale.
After only a minute on the Banana Republic Factory website, I had a dozen items saved.
I've been in retail for 20 years, starting my career as a buyer and eventually running my own businesses, so it takes a lot to get me excited.
But between their styles, size range, and price points, I am genuinely thrilled to share these options.
What to Buy at Banana Republic Factory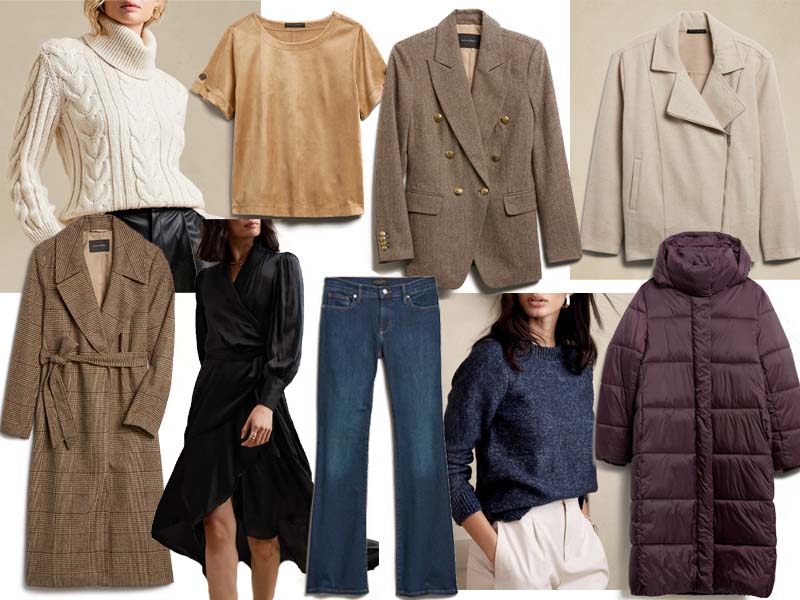 So what's the difference between the Banana Republic and Banana Republic Factory?
Gap Inc owns both.
Banana Republic is their mainstream brand, marketed as a low-end luxury retailer, while Factory is the less expensive version.
And their Factory store is NOT an outlet. Just like J.Crew Factory, the clothing is specifically designed and manufactured for the store.
Here's where I think they are messing up.
In the case of J.Crew / J. Crew Factory, the merchandise is entirely different.
J.Crew is more sophisticated and elegant, while their Factory store is generally more casual. So it's easy to shop at both because they each fill a different void.
But with Banana Republic / Banana Republic Factory, I think they look the same.
For example, you could buy this $500 leather midi skirt at Banana Republic, OR the Factory vegan/faux option, for $55.
Maybe this is just because I'm staring down the barrel of having to pay for three college tuitions sooner rather than later, but I'm tired of everything under the sun being so expensive.
And at the end of the day, this is still a Gap brand, so they need to calm down.
So let's go shopping because there are SO MANY good finds at great prices, and there just so happens to be an additional 20% off promo at check out.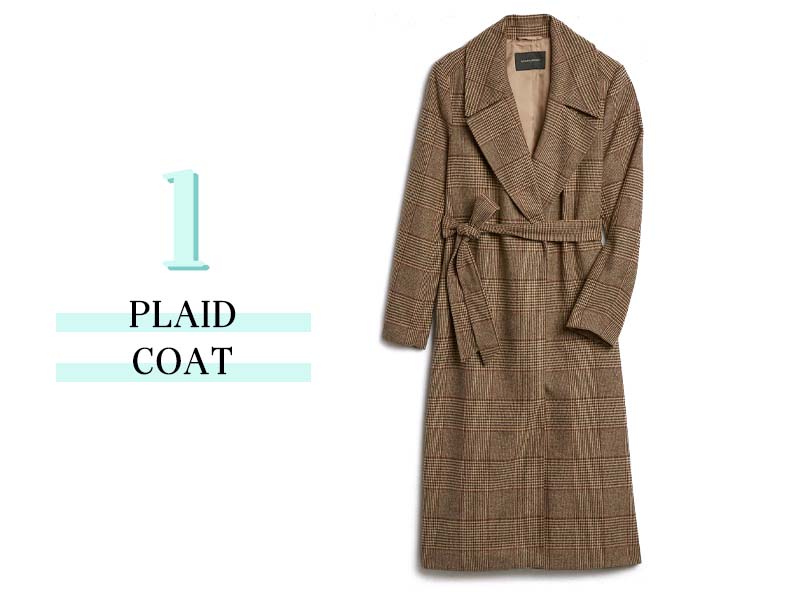 Plaid Coat, $115
If we haven't met, Hi, my name is Megan, and I LOVE coats.
Any coat, but especially "outfit coats," high-style outer layers that elevate your look.
And this plaid wrap coat is gorgeous.
It's fully lined and available in regular, tall, and petite.
With 20% off, it's just under $100.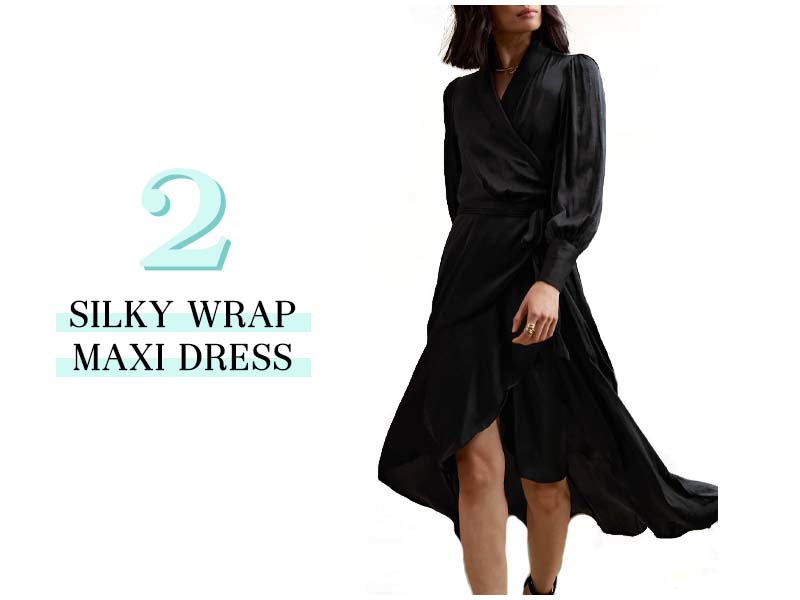 A wrap dress with a high low hem is one of my favorite, universally flattering, yet hard-to-find styles.
So I scooped this up to have on hand for the holidays. I ordered the black above, but I'm wondering if I should get the dusty amethyst too.
Available in regular, tall, and petite in XXS – XL, with the extra 20% off, the dress came to $53.
Pair with strappy velvet heels or slim ankle boots.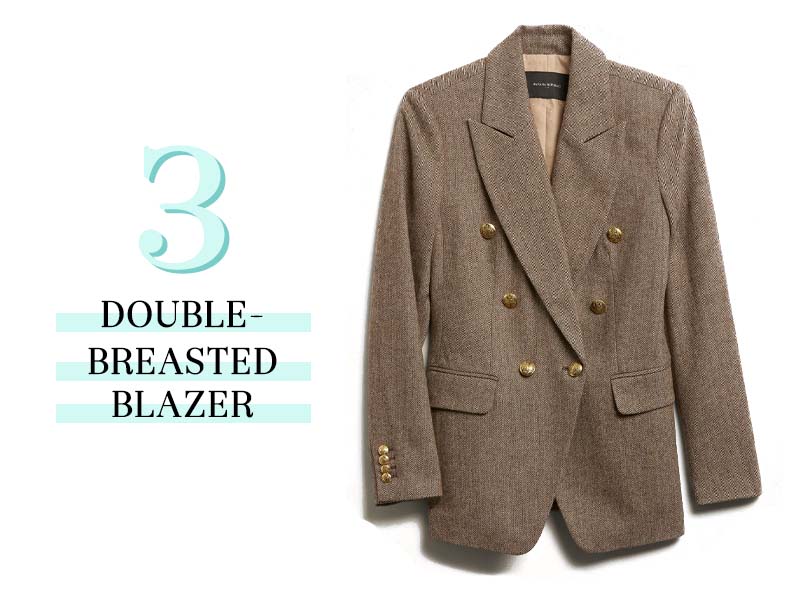 Double Breasted Blazer, $144
By the time I landed on this blazer, I was overwhelmed, in a good way, by their selection.
How beautiful!?
A classic, double-breasted blazer with gold/brass tone buttons, also fully lined. Ugh, it makes my heart sing.
This is excluded from the promotion but is still under $150.
It will look great with jeans and brown pants, or if you picked up these brown-coated jeans from KUT at Nordstrom, it would look fab.
Available in sizes 0 – 20 in regular and petite.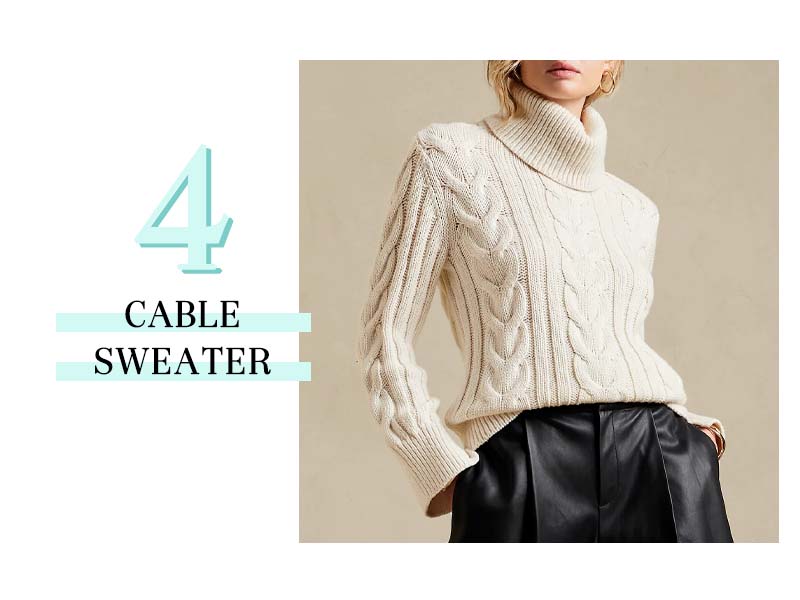 Cable Sweater, $50
There are a handful of items I'm almost guaranteed to buy whenever I see them: striped shirts, black turtlenecks, white button-downs, and a new category: cable-knit sweaters.
They are lovely for working at home when I'm tired of being in a sweatsuit.
And they are so easy to wear; pair them with your favorite jeans and ankle boots, and you are dressed for the day.
With the extra 20% off, it's $40. Old Navy has more expensive sweaters.
Available in white, camel, and black.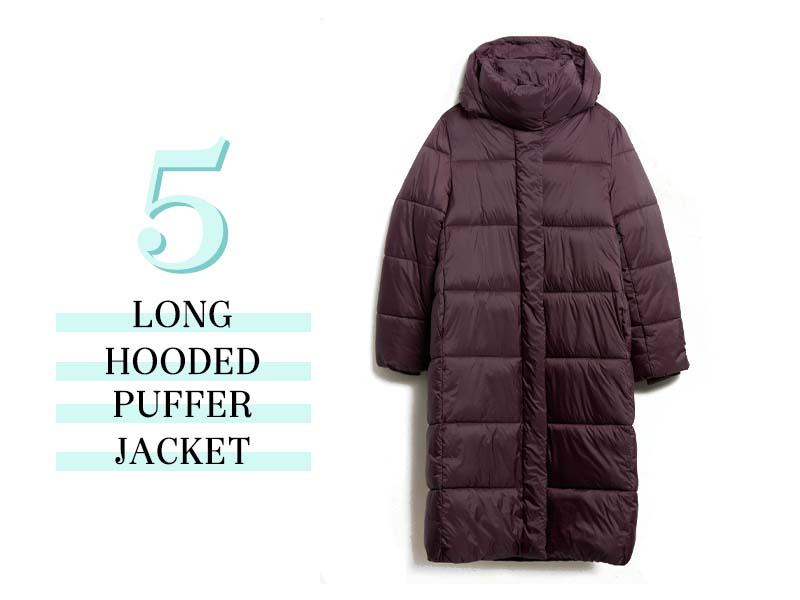 Long Hooded Puffer Jacket, $110
I don't even know what to say.
This is a water-resistant, fully lined, full-length parka, with details like hidden ribbed cuffs and zippers, that you see in jackets 4Xs this price, and it's $88.
I guess I could say I wish it came in black. But this deep purple, called midnight lily, is stunning. And it's also available in a neutral olive green.
In regular, tall, and petite in XXS – XXL.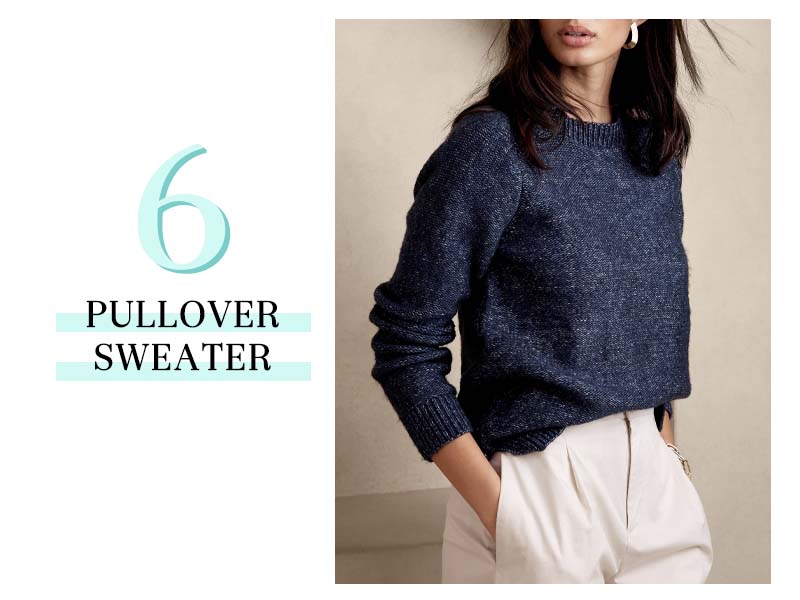 Pullover Sweater, $30
This easy crewneck sweater sits away from the body but isn't boxy or oversized, just a clean and tailored cut.
Extra nice if you don't like or can't wear wool. With the extra 20% off, it's only $23.
Available in a fantastic range of colors, including navy, gray, white, camel, and green in regular and petite, in XXS – XL.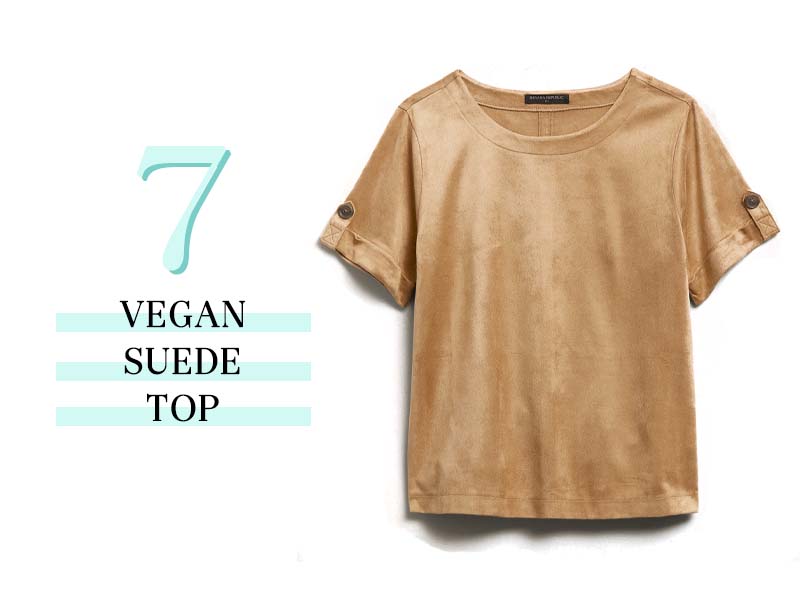 Vegan Suede Top, $28
We talk a lot about using texture to create interest and depth in your outfits. And fall is a great time to play with different fabrics.
This faux suede top is only $23 and will add that extra element of dimension without having to add layers.
Pair with jeans or your favorite trouser and play around with tucking in or leaving out.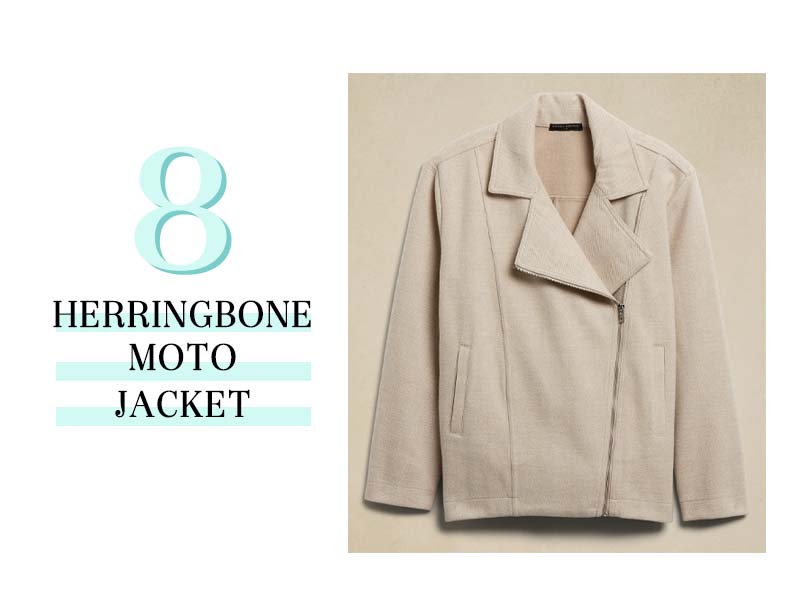 Herringbone Jacket, $60
This drapey moto jacket adds structure to any look while maintaining a casual feel.
Pair with a white under the piece and any bottom, including denim, chocolate, camel, or black.
Available in XXS – XXL for under $50 with the 20% off promo.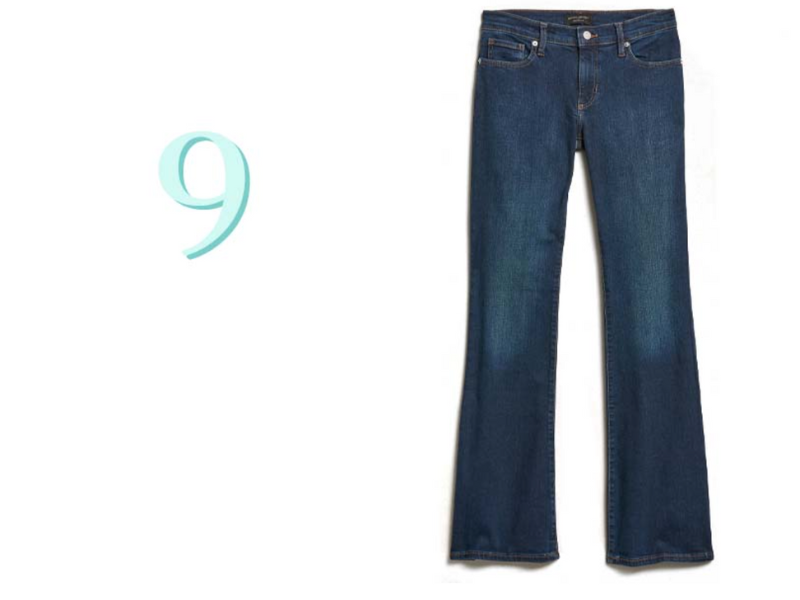 Before you get scared, these are not the low-rise jeans of our youth. Goodness no.
They are simply a lower rise jean instead of the popular high rises, that might not work on you.
For example, often, and inverted triangle body shape will have narrow hips and a short rise, so a low rise in a boot cut will fit your waist and balance out your shoulders.
You asked and we answered!
If you missed our LIVE Well Dressed Woman Workshop for Fall 2022, you can now purchase the recording and eWorkbook!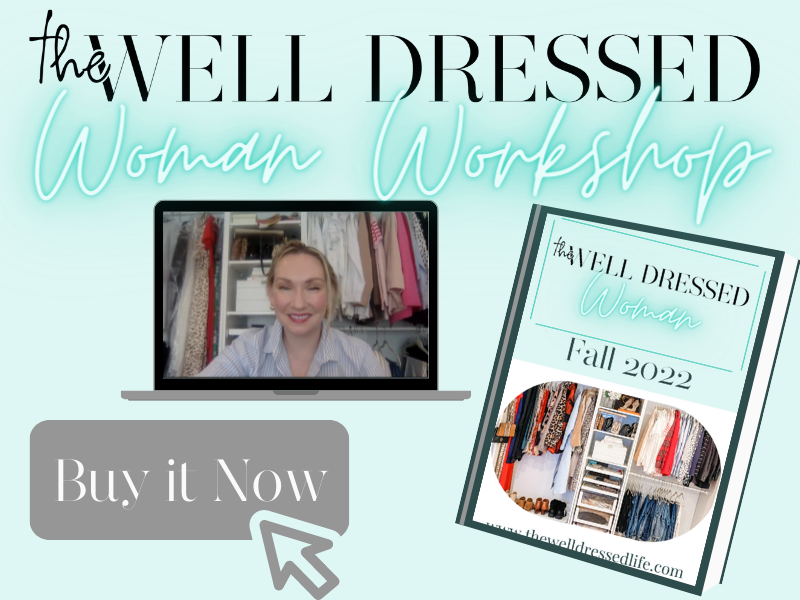 52 Outfits in 2022!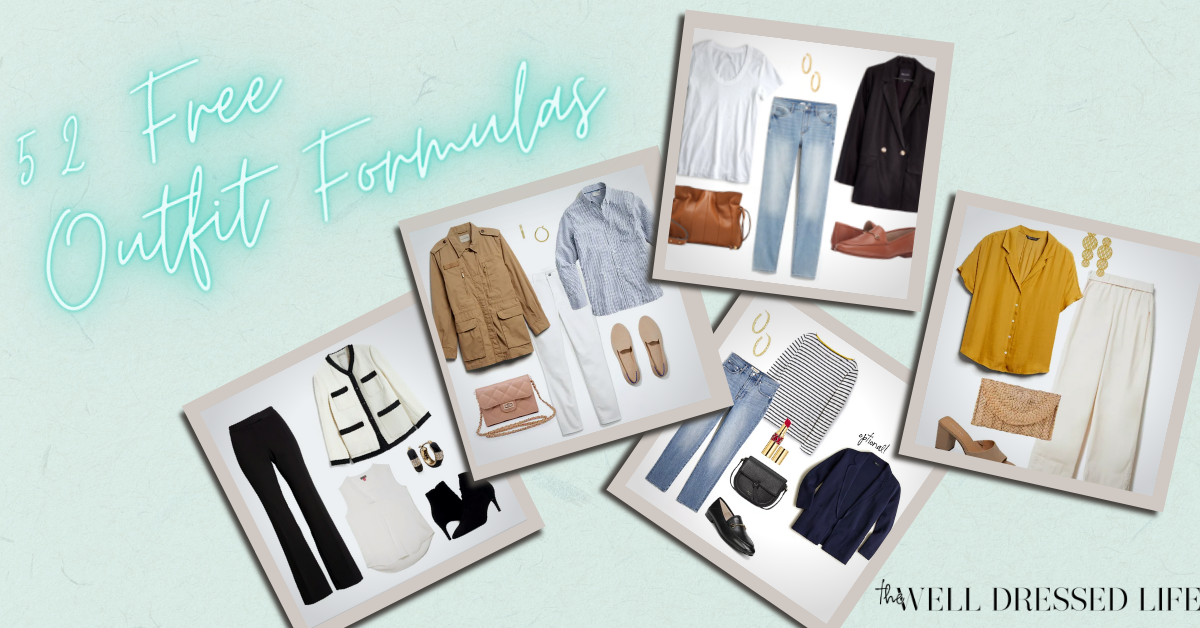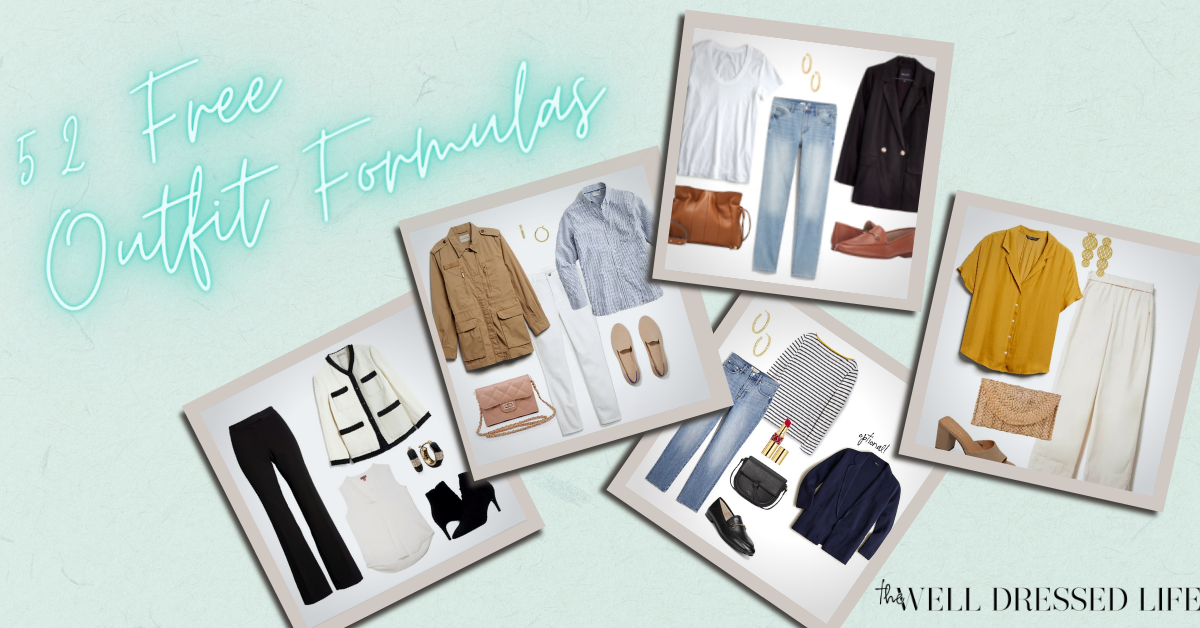 Follow Us on Instagram!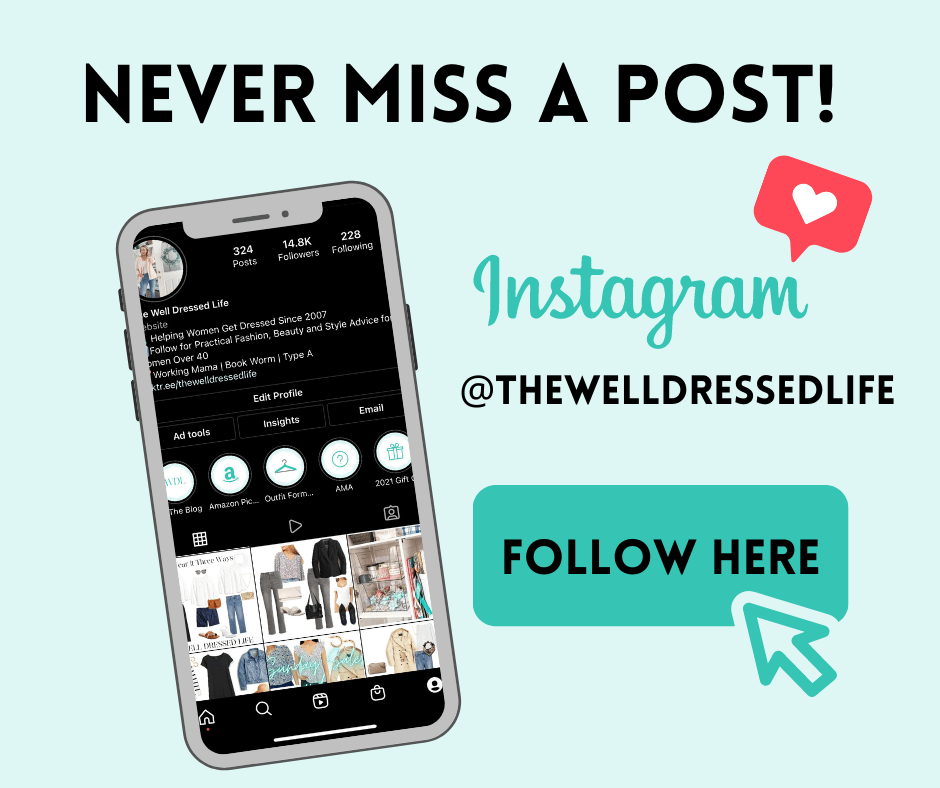 Our Style Content is Inspired by Our Readers
Our readership inspires all of our posts and is not sponsored or paid for by brands or retailers.
Recommendations are based on my experience as a personal stylist and wardrobe consultant for over a decade. I worked with busy, down-to-earth women who wanted to look chic and feel confident but were often confused by so much of retail.
Some links are affiliate links, which means if you purchase via our site, we receive a small commission.
If you enjoy our content and would like to help us grow, please follow on Instagram and join our Private Facebook Group to access more advice and exclusive in-depth conversations with other like-minded women.
Learn about our mission to help women look and feel their very best, every day, here.
Sign Up for Daily Content and Receive Our Free Classic Wardrobe Checklist