Ladies, today is the day you start to finally get your wardrobe in order.
Whether you work in or out of the home, have little kids at your ankles or grown adult children, are getting back in the workforce, or blissfully retired and finally spending some time focusing on your passions, you want to look and feel great during whatever your season of life.
This four week series is specifically designed to help real-life women, of all shapes and sizes, with any lifestyle, within just about any budget discover her true style, where to find it, and how to wear it.
So, who am I?
As many of you know, I was a personal wardrobe stylist for the better part of my career. I started my first company Kristel Closets, Inc, in 2007 which, at its peak, had three offices and a team of stylists on the East Coast.
After over a decade I moved on to focus on building our online business. But the experience of working with thousands of clients, all hard working, down to earth women, continues to influence our fashion and style posts today.
We take great pride in being a practical voice of fashion reason on the internet. All of the advice we share, especially in this wardrobe challenge, is based on proven tips and techniques I created to help thousands of women define their personal style, purge and organize their closets, and build a wardrobe that feels like them.
I also pull a lot of perspective from my real life. I'm a working mom to three amazing little girls. I get how busy and overwhelming life can be, how time is limited, budgets are stretched and "me time" feels like a thing of the past.
But I also know how important taking care of myself truly is, how sometimes just putting on a pretty outfit, or painting your nails can make a crummy day a little better, and that I navigate life happier and more confident, when I look and feel my best.
But It's About You
Every woman wants to look stylish and feel beautiful. But not everyone is able to clearly define their personal style or understand how to pull a look together.
I encourage you to use the next four weeks to focus on YOU. My goal when this challenge is over is that you will have a clear understanding of what you like and what will work for you so shopping is easier.
Here's How the Wardrobe Challenge Works:
Every Friday afternoon for the next four weeks (starting today) we will share a series of challenges to help you build a better wardrobe. Take your time with each challenge. It's great if you can get them done in a week's time, so you keep momentum, but if you can't don't worry. Just be sure to finish each challenge, in order, before you move to the next.
You can follow along with the group (join our private women-only Facebook group to interact one-on-one), or go at your own pace. These posts will live on this site for you to reference whenever you like.
Just trust the process, commit to the journey and do this for yourself.
Let's get started!

Week 1: Finding Inspiration and Your Personal Style
Challenge #1
Pull Inspiration Pictures
In the early years of Kristel Closets, I would arrive at an initial appointment, which always took place in our client's closet, and she would have trouble describing her style. It didn't take long for me to realize that having a visual helps you to see the common elements in styles you like even if you don't have a trained eye.
So I created a series of pre-work for them to complete prior to our first appointment. It was designed to help the process move smoothly and efficiently. I was always aware of the investment our private clients made when they chose to work with us, so this was a way to make sure we got on the same page as quickly as possible and that we spoke the same language.
A big part of this pre-work was to pull inspiration pictures. I can tell you, the clients that took the time to complete this task had the most success and biggest a-ha moments.
Many of you are looking to streamline and simplify your wardrobe others mentioned that they recognize good style but have difficulty translating for themselves. Without a clear understanding of your style, it will be a challenge to edit your wardrobe properly.
By organizing inspiration pictures, we're able to create a filter that will help you purge your closet and shop better.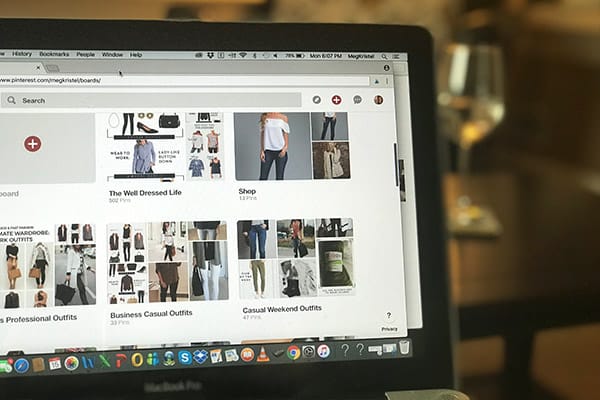 We recommend Pinterest to help organize these images, especially for this challenge. It's a great place to search for and share ideas. Past participants have set up a board just for outfit inspiration. Feel free to share your boards in our Facebook group. It's fun to see everyone's boards and sharing gives inspiration to others.
If you're not on Pinterest, no worries. You can use magazines or catalogs. I like InStyle and Oprah magazine for this exercise. You'll need them for next week's challenge. So pour yourself a glass of wine or have a cup of tea and pull as many pictures as you like but have at least 20.
For now, do not think about your body type, budget, or whether it's appropriate for your life. You are just getting a sense of what you like. To get you started, take a peek at my Pinterest Boards. I curated thousands of pins that you can reference and use to build your own board.
Challenge #2
Define your Lifestyle
Our lives are constantly evolving, but our wardrobes tend to stay the same.
If you have changed jobs, got married or divorced, had a baby, had another baby, left the workforce or are just getting back into it, retired, or any number of lifestyle changes, this exercise will help you get clear on your needs.
To get a visual of how and where you spend your time, create a Lifestyle Diagram. It's easy; just draw a circle on a piece of paper to use as a pie chart. Now, break down your life according to percentages totaling 100%.
Include work, activities, travel, date nights, anything you spend time doing. It's important to see how you are spending your time. What you might find is that you're buying a lot for work, but have nothing to wear to your kid's soccer game. When I first did this exercise, it was evident I didn't have enough options for social outings and date nights.
Tip!: We have had some participants take this very seriously! They went so far as to create an Excel spreadsheet and pie chart to capture their percentages. Do what works for you! Of course, a spreadsheet makes my Type-A heart happy.
Again, post your charts in our Facebook group for everyone to see! It's always fun to see the categories we forget about.
Complete both of these challenges before you start the next round of challenges.
I'm looking forward to connecting with all of you and walking through this process together!
xx
Meg