If you have a guy in your life who is hard to shop for, and I think they all are, I've got you covered.
Today I rounded up 15 Great Gifts for Guys, starting at only $15.
These are all readily available and will arrive in plenty of time, or, of course, use them a inspiration for something else.
Consider these for family, friends and even a coworker.
Let's dive in …
15 Great Gifts for Guys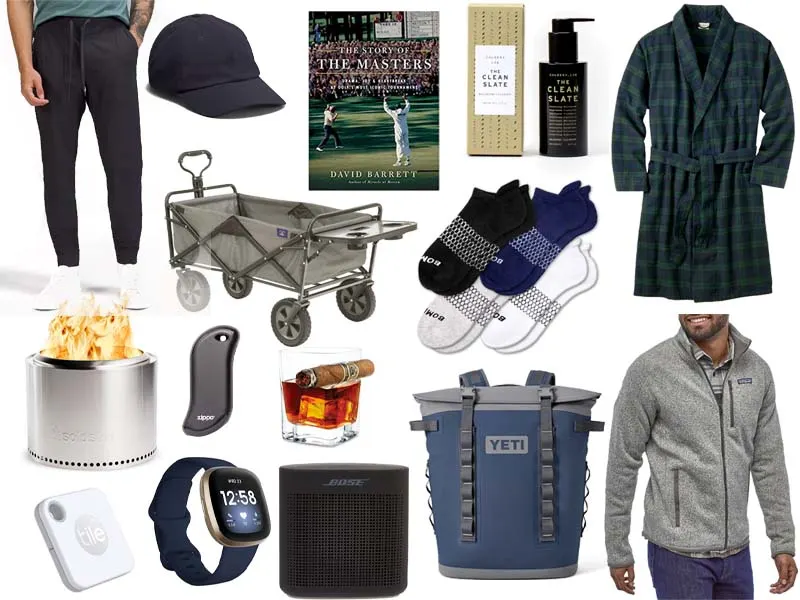 For this list, I went through everything I've gifted my brother, dad, and husband over the years.
The men in my life appreciate nice things and will either never buy anything for themselves or buy what they need when they need it.
So it's hard to surprise and delight them.
But these were all big hits.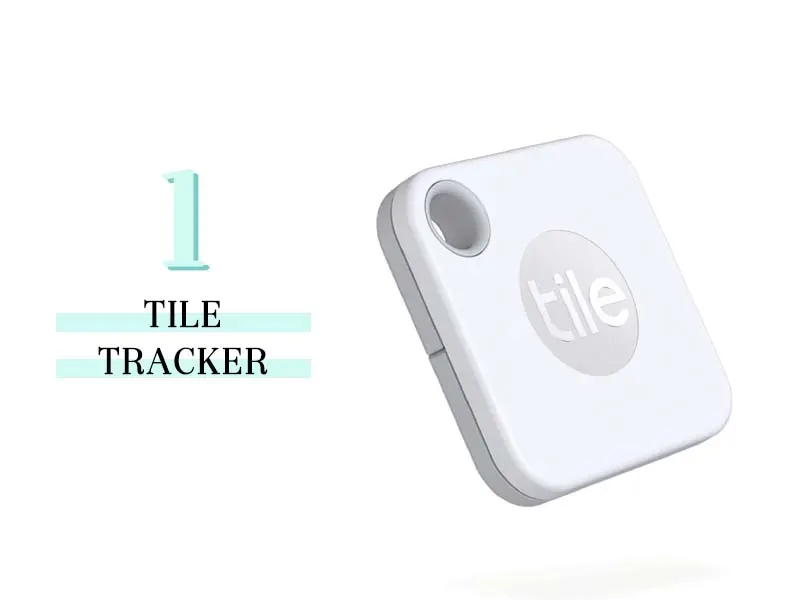 Tile Tracker, $25
Tile Trackers are a fabulous $25 gift.
They are a little Bluetooth tracker that you attach to your keys to help you track and find them when they inevitably go missing.
You can also use them on bags and luggage, which is especially nice if he is a frequent traveler.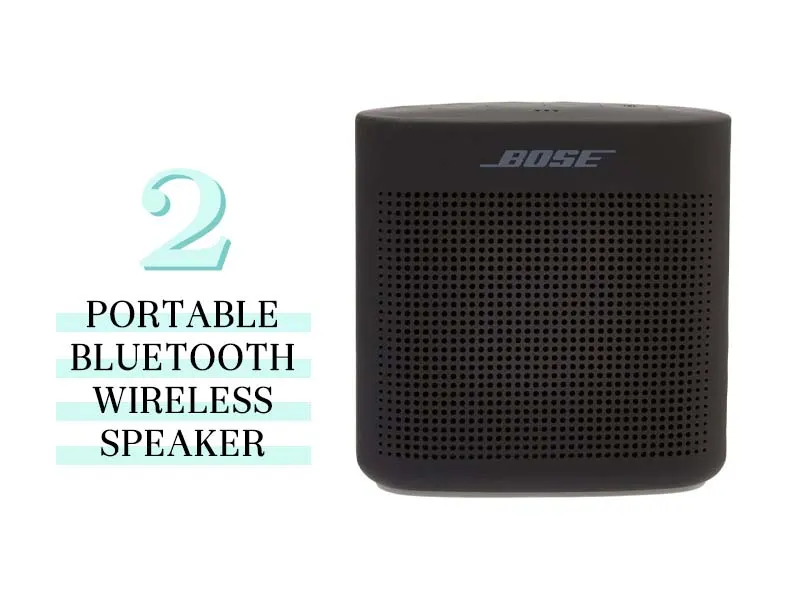 Portable Bluetooth Wireless Speaker, $130 ON SALE TODAY $80
We have a few versions of this Bose Bluetooth Wireless Speaker and use them all the time.
Put it outside for parties, place one in a home gym and throw it in your suitcase to take on vacation.
It's one of the best and most used gadgets we have.
At Amazon, on special deal for $80.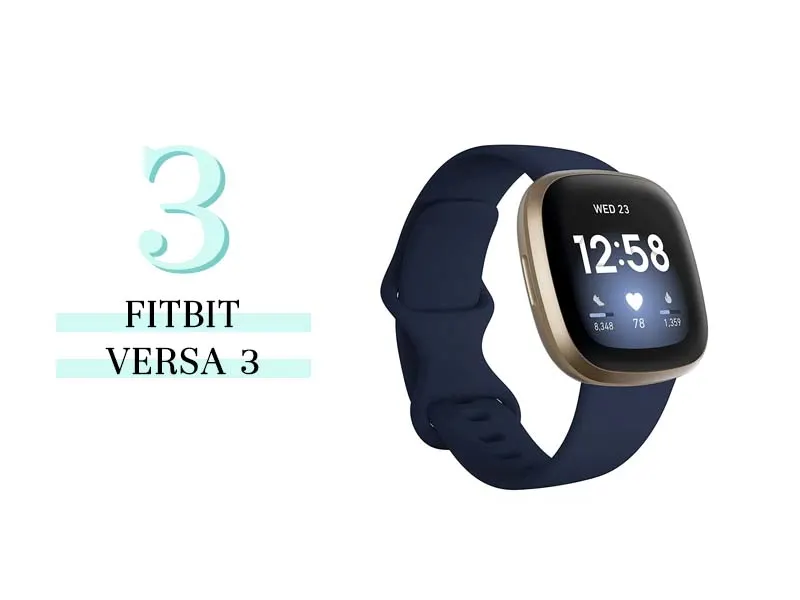 Fitbit Versa 3, $155
I bought this for my dad, who is in his 70s and an avid walker, a few Christmases ago, and he loved it.
I don't want to say he's not tech-savvy, but an Apple Watch would have been too much to deal with, the man does not need text notifications lighting up his wrists.
So a Fitbit was perfect.
He tracks his steps, monitors his heart rate, and then reports back that he "walked the length of a football field."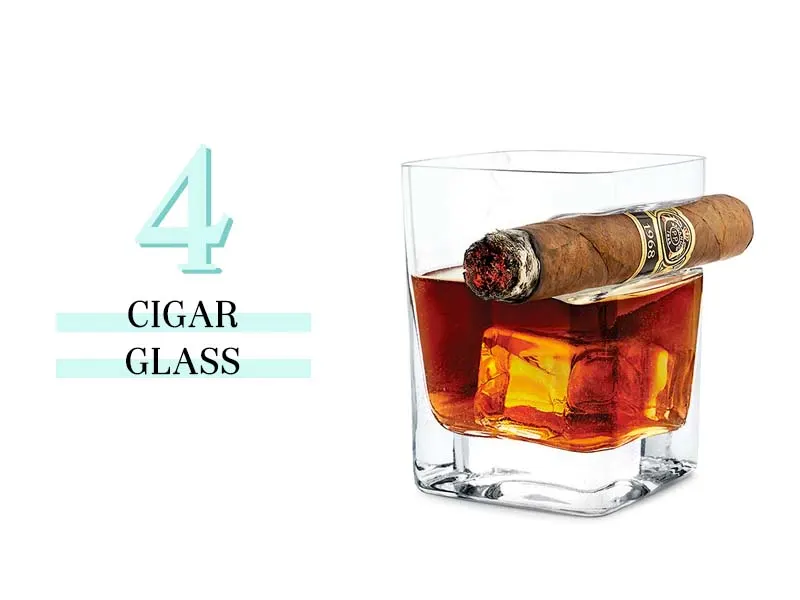 Cigar Glass, $25
The pandemic was a weird time.
Once we entered that phase of hanging out outside in the freezing cold, my husband and his friend started having cigars and drinks, like proper old men.
Which I found odd and hilarious.
So I bought him this cigar glass, for only $25 at Saks.
You can buy one or make a set of four for $100.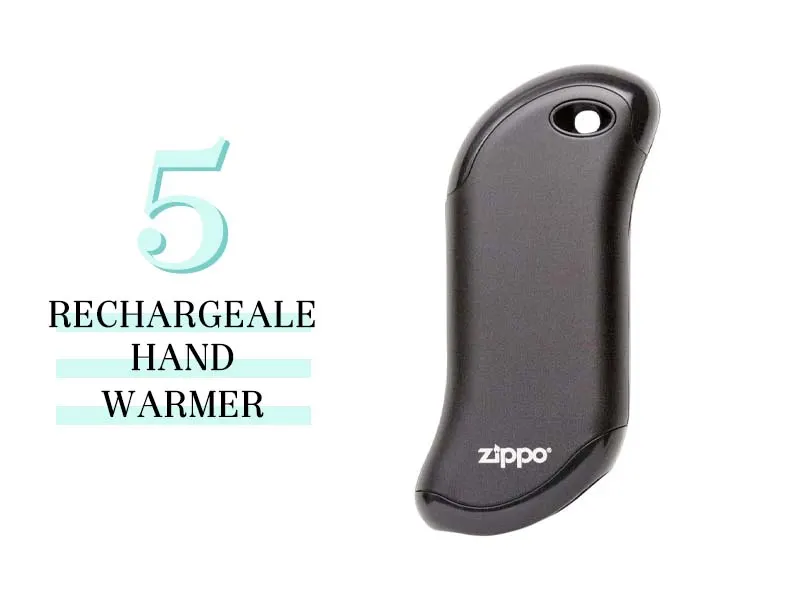 You know we are a youth sports family.
We spend an insane amount of time on the sideline of a softball field. And as the fall season progresses it gets colder and colder.
But I have never been more freezing than when our oldest started to row last year — standing on the river in early March, often in the rain, for hours on end.
OMG.
We would catch a chill that lasted for days.
So these hand warmers are a key part of my keep warm strategy, along with this heated chair, another fantastic gift option.
They slip into your coat pocket and stay warm for nine hours.
If you get two, you will almost feel like you are wearing a heated jacket.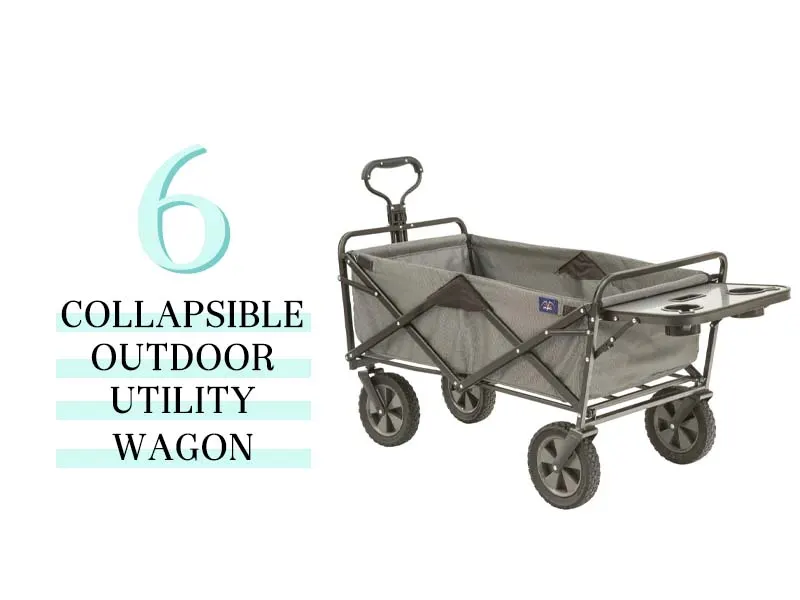 Collapsible Outdoor Utility Wagon, $80
This wagon is a dream if you are carting gear for a weekend of games or heading to the beach.
It's well-made, roomy and even has a little table and cup attachment.
A wonderful under $100 gift to help dad get all the things everywhere without breaking his back.
Solo Stove, $280
Our girls tease my husband constantly about, well, everything, but extra hard over his love for his Solo Stove.
They want to make him a tee shirt that says, "Ask me about my smokeless fire pit."
And it really is great. We use it all the time.
It helps extend patio season, is fun to put out in the winter if the kids are playing in the snow, we even took it to the beach.
So far, I haven't met a guy who doesn't want one.
YETI Backpack Cooler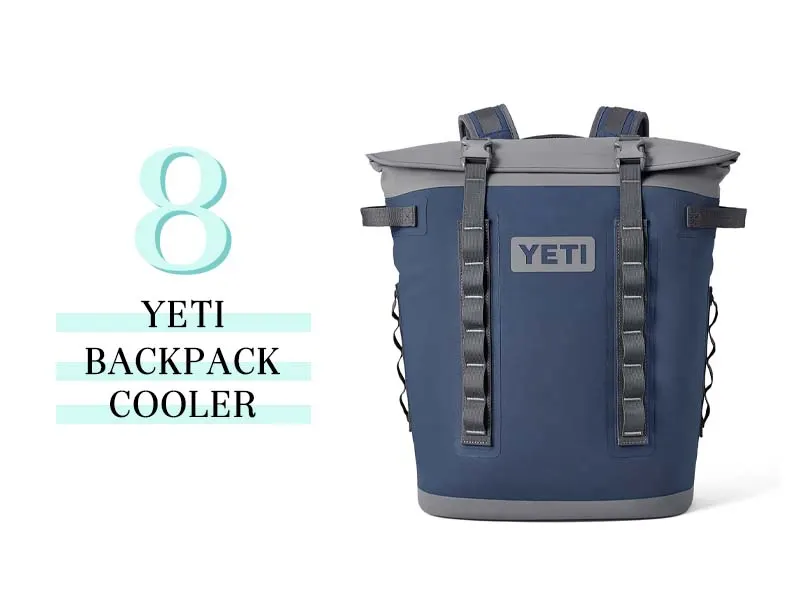 YETI Backpack Cooler, $325
The only thing that has my husbands heart more than his Solo Stove is his Yeti Backpack.
Listen, these companies know their target market
He takes it everywhere, and tells everyone how much he loves it. It was a Father's Day gift a few years ago and if I had know what a big hit it was going to be, I would have got it for him sooner.
We take it to weekend tournaments, tailgates, to parities, and it's in constant use in the summer at the beach.
Sweater Fleece Jacket, $149
I've bought this Patagonia Sweater Fleece Jacket for every guy on my list, and they all have loved it.
They can wear them as a layer, over a button down and jeans, or working from home with a long sleeve tee shirt and joggers.
Size up if he is in between.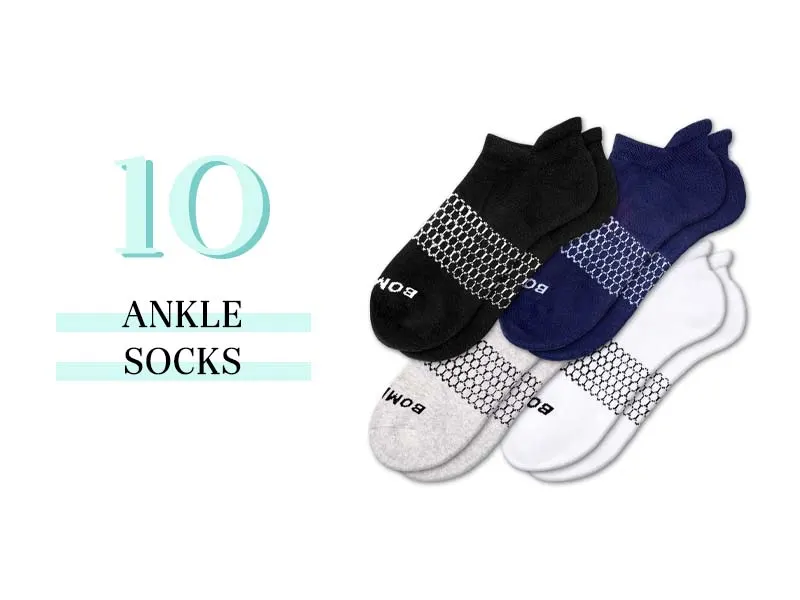 Ankle Socks, $49.50
I don't know what it is about socks, but guys really do appreciate them.
If you want to pick up a pack that he probably wouldn't think to buy himself, give him this set from Bombas.
They are like a little hug for your feet, with lots of comfort and support.
Available at Bombas, 4 for $49

Ripstop Ball Cap, $38
I would package these next two items together.
Lululemon has an awesome selection for men, including this baseball cap.
It's simple and streamlined, and the best is that it can stand up to rain.
I would also give him …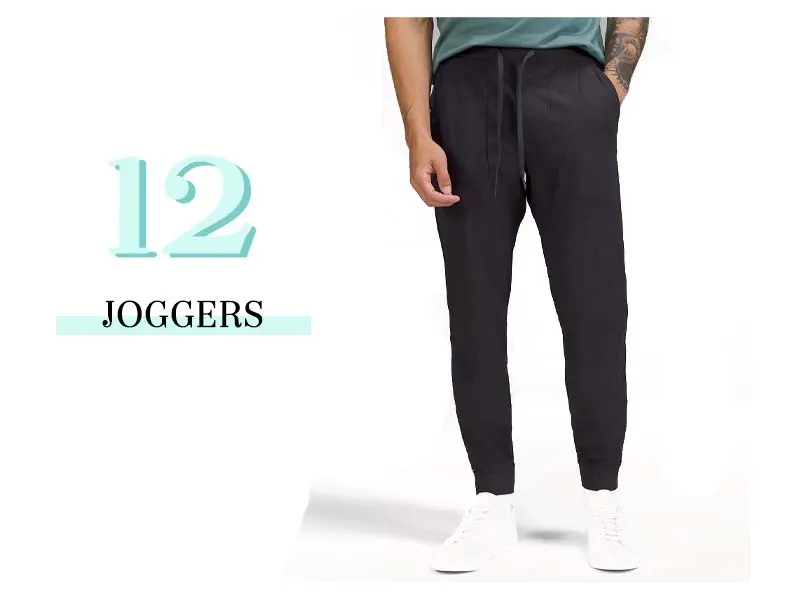 Joggers, $128
HIGHLY recommend these joggers.
They are just as comfortable as sweatpants but a thousand times more polished.
He can pair these with the Patagonia, and hat above – so cute.
At Lululemon, in XS -XXL in ten color with several length options.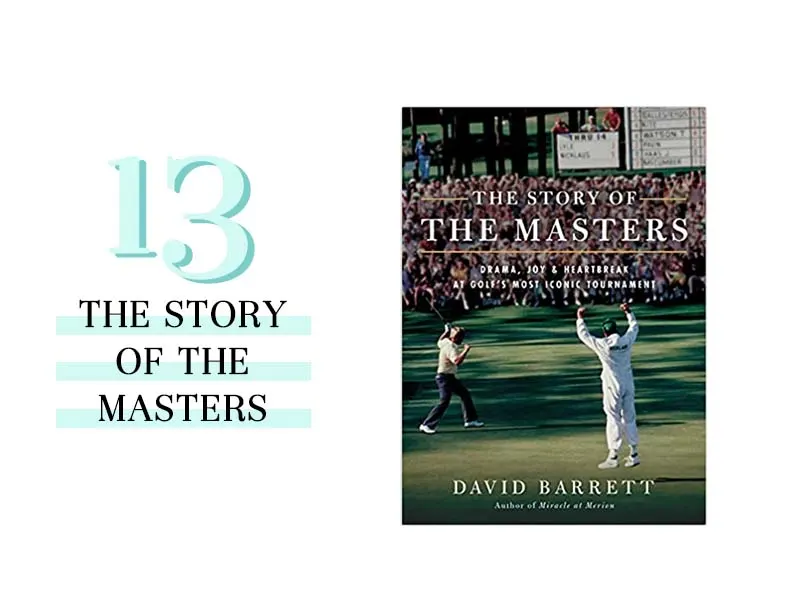 I'm a broken record, but beautiful coffee table books, featuring a passion or hobby, is one of the best and most affordable gifts, especially for guys.
And there are so many to choose from, just plug in golf, baseball, cooking – whatever, into Amazon and search by most recent release date.
You can also keep your eye out at Home Goods, they have a fabulous selection too.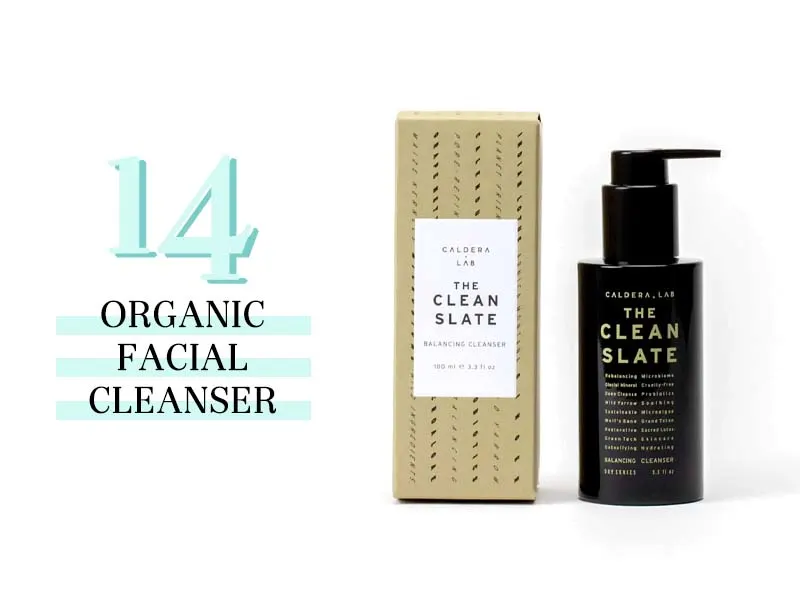 We all know I am skincare obsessed. And I thought, there is no reason for my husband to look like the crib keeper while I maintain my juvenescence in our later years 😉
So I did a little research to find a simple yet effective skincare routine for my husband who for 45 years has used nothing but a bar of soap as skincare.
I landed on Caldera + Lab, an organic line of straight forward skincare products specifically for me.
I bought their 3 Step Regime, including The Clean Slate, their cleanser (above), to use morning and night. The Base Layer, their daytime moisturizer and The Good, a serum to use before bed.
And I was SHOCKED we went along with it, but he says he sees and feels a difference in his skin.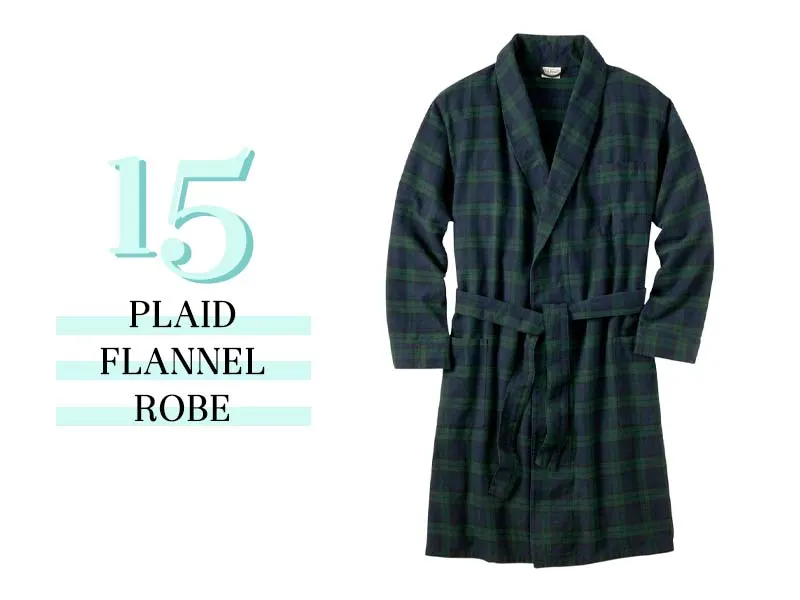 Plaid Flannel Robe, $79
Finally, any man on your list will love a comfortable and warm robe, I promise.
And this one from LLBean is a winner.
Available in range of plaids, in sizes S – XXXL, with a tall length option.
He would also love some new pajamas and slippers.