I've been going back and forth with how to present a gift guide this year. Many influencers are rounding up massive lists with overwhelming options and prices that don't seem appropriate.
But, 2020 seems like the year to give a simple, useful, thoughtful, maybe even handmade gesture. So today I'm highlighting my favorite gifts to give, for neighbors, family members, friends, teachers or co-worker, all for under $50.
Great Gifts for Under $50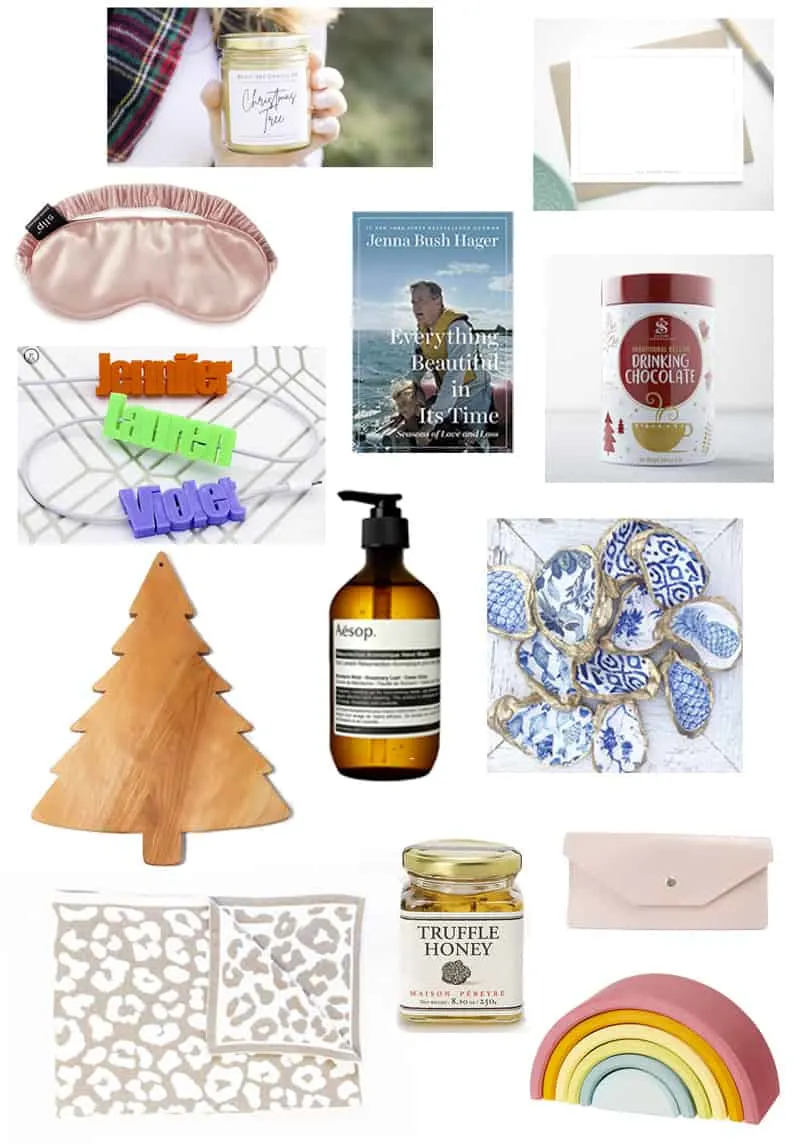 My family usually buys gifts for everyone, but we decided to stop this year. My brothers and I are at a point in life where we don't need anything, and the gifts we've started to give like tickets to shows, a trip to the spa, or a gift card to a new restaurant, aren't going to work.
We're still giving gifts to the kids, and Santa is coming for Vivian since she is turning two – I am having too much fun restarting holiday traditions with her.
Other than that, I plan to take care of everyone who takes care of us and give money. Tipping well during the holidays is more important than ever. I'll also drop off a few of the items below to neighbors and friends.
13 Simple Gift Ideas for Everyone On Your List
Leather Wallet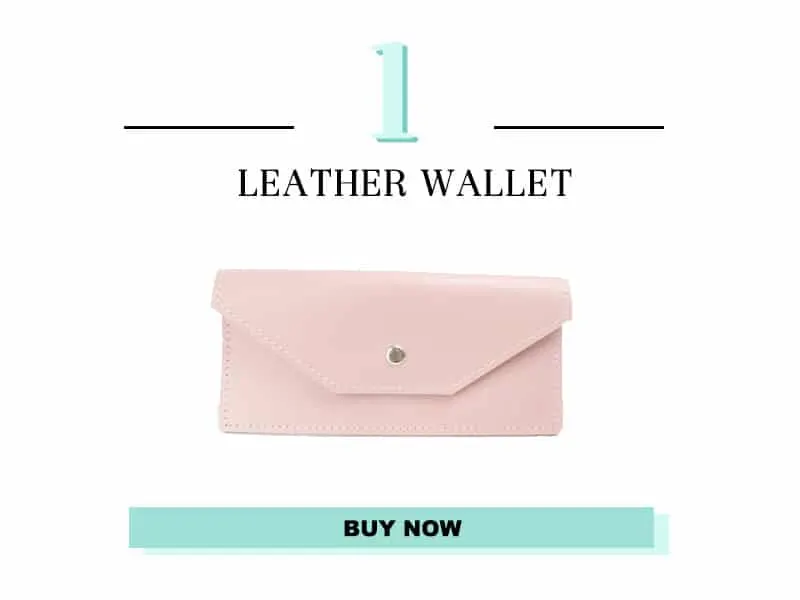 Leather Envelope, $17
My mom taught me if you give cash as a gift, try to put it in something that can be opened and used later. If you are also planning on giving money this year, consider picking up this lovely, handmade leather envelope. Available in several colors and under $20 from Etsy. It's affordable, can be beautifully wrapped and used later to store coupons or receipts.
Clean Beeswax Candle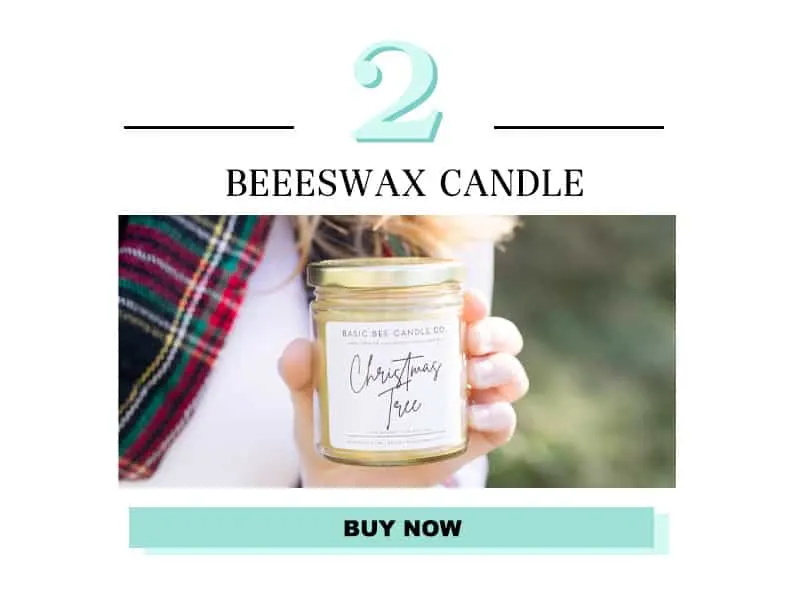 Beeswax Candle, $25
Early this fall I shared my affection for the Pumpkin Spice candle from Basic Bee Candle Co. Well, their Christmas Tree scent doesn't disappoint either. It smells heavenly, is totally clean, handcrafted and burns perfectly. I just ordered another five to have on hand for the season.
Hot Chocolate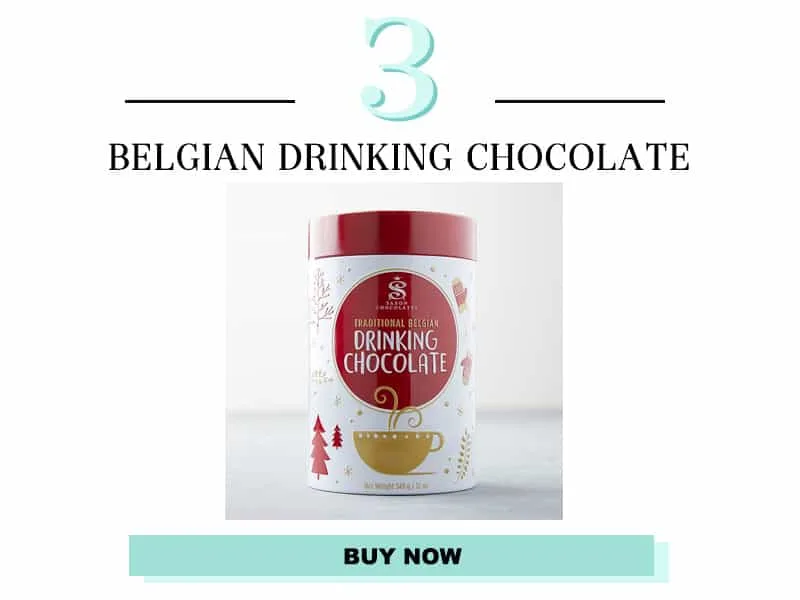 Belgian Drinking Chocolate, $22
Terrain is a gorgeous nursery and gift shop with locations in PA (local to the Philadelphia area), Connecticut, Maryland, and California. It transforms into a sparkling wonderland during the holidays, and their gift shop is full of special and unique finds. I stopped in earlier this week and picked up a few things, including this indulgent drinking chocolate as a treat for my kids. It's a "sweet" gift you can wrap in a ribbon and leave on a neighbor's door step.
Everything Beautiful In Its Time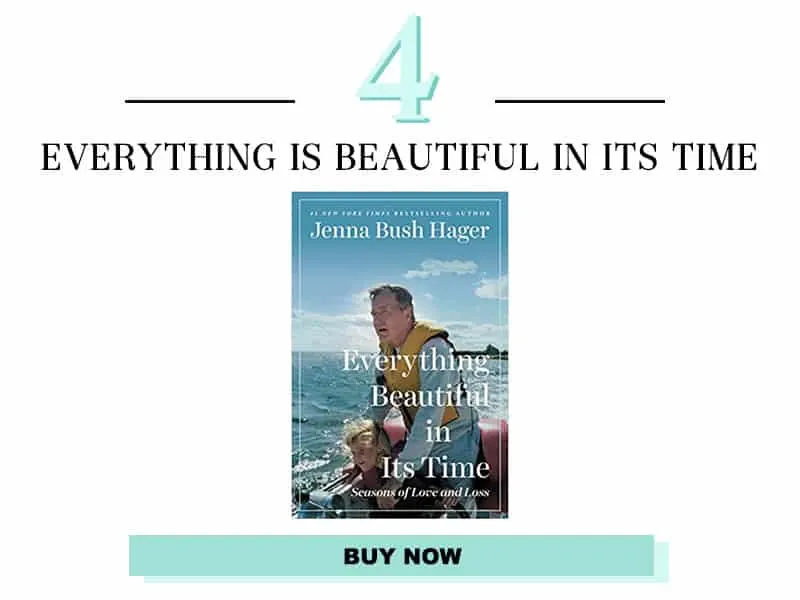 Everything Beautiful In Its Time
Everything Beautiful in Its Time, by Jenna Bush Hager, is a real treat. It has no political agenda, but rather, it dives into the lessons she and her family learned from both sets of grandparents. In a year that's shown us the importance of family, it was a beautiful reminder of why family is everything, how important it is to live with intention and remember that what we do today creates a lasting legacy for the people we love most.
Hand Painted Oyster Shell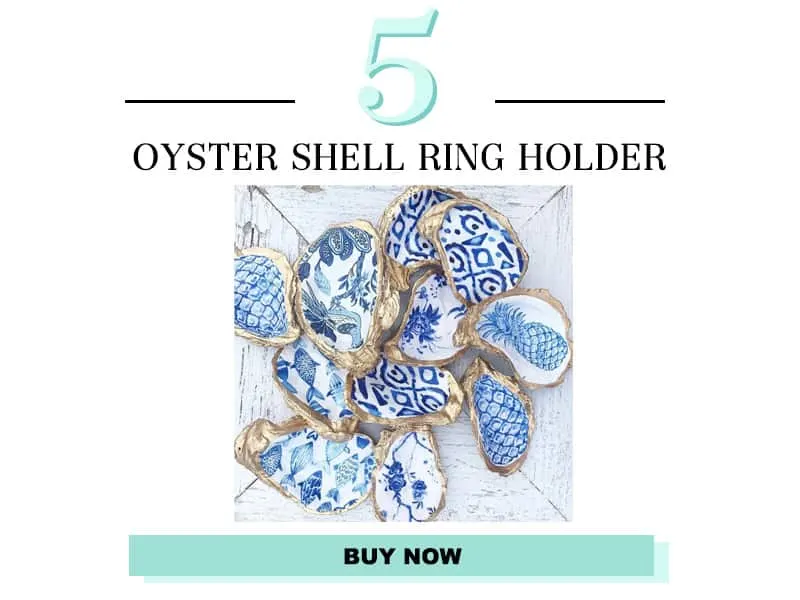 Obsessed. The most overused word on the internet, but that's what I am, obsessed with these hand painted Oyster Shells. You can keep them by your sink, bedside table, or on a stack of books on your coffee table. You have your choice of dozen of blue and white patterns to go with almost any decor.
Personalized Stationary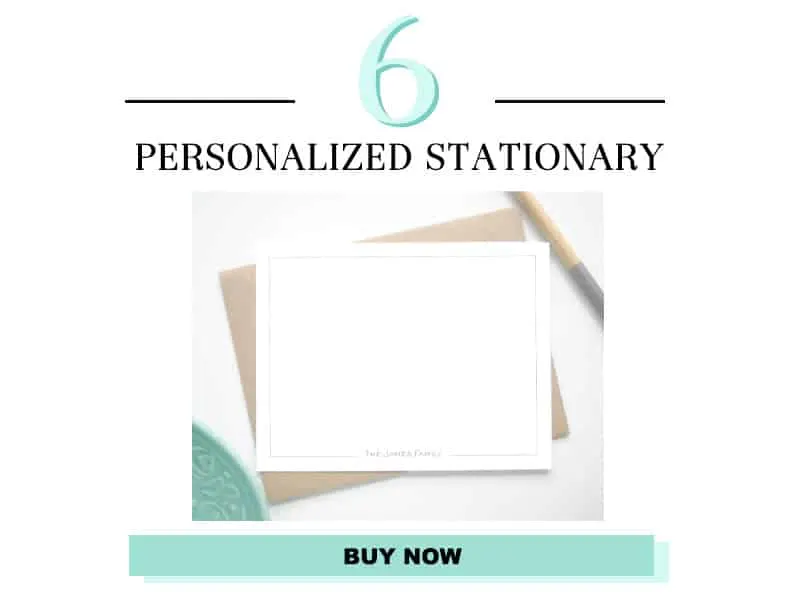 Custom Stationary, $15.50
One of my favorite gifts to give is customized stationery. It's one of those things you may not think to buy for yourself, but are always happy to receive. And what's better than sending a thank you note on a custom card? Great for friends, kids, or teachers.
Silk Sleep Mask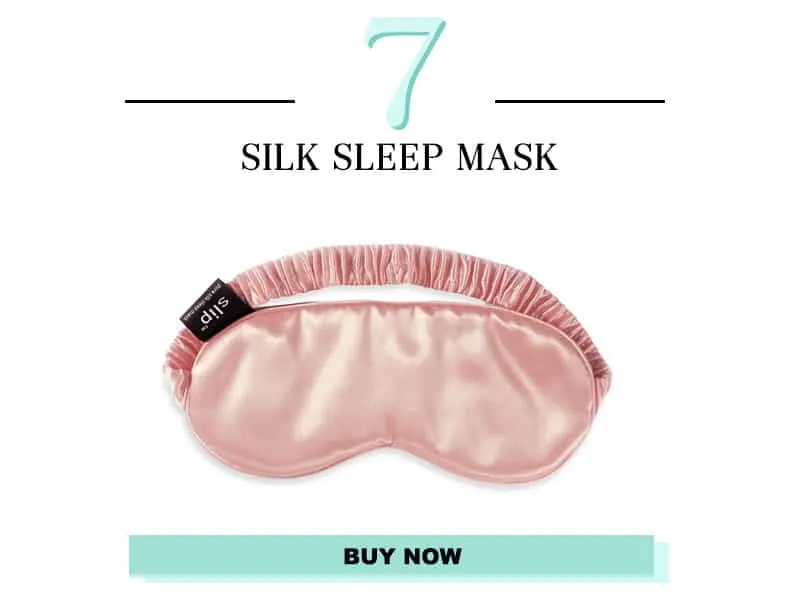 Silk Sleep Mask, $50
I've given this to so many girlfriends, and every time it's opened with such genuine excitement. It's another indulgence you would probably not buy for yourself but happily use when you have it. It comes in nine colors and, if you order it from Nordstrom, opt for a gift box to make your life easier.
Personalized Cable Clip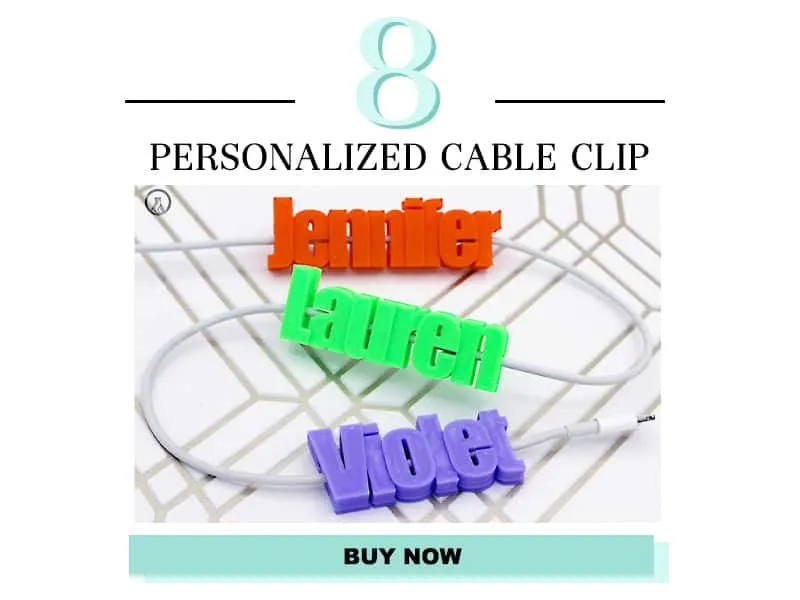 "Where is my charger?!?!" Literally, every day of my life, this is screamed a dozen times from one side of my house to another. So I ordered these personalized cable clips (along with extra cords) as stocking stuffers for all of us.
High-End Hand Wash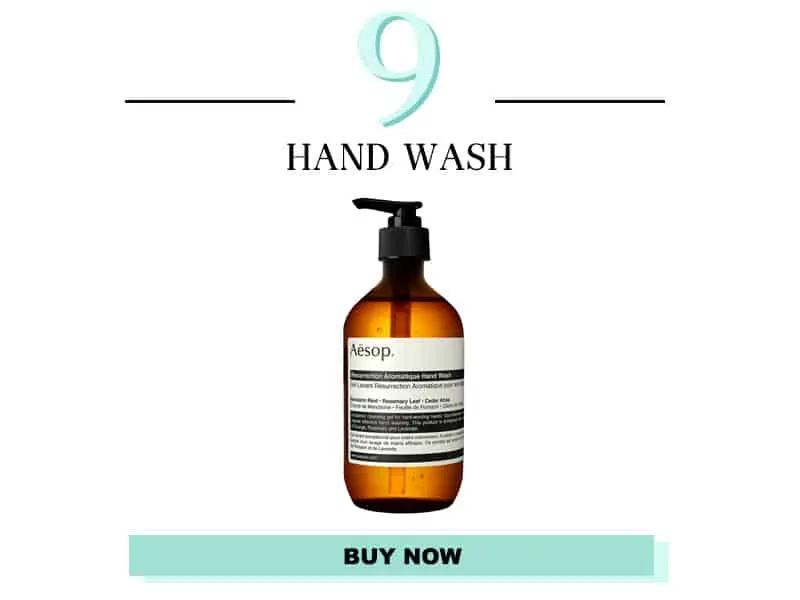 Hand Wash, $39
Listen, I know $40 is an absurd amount of money to spend on hand soap, but the scent is divine. Since 2020 was the year of hand washing, why not go out with a bang? I have this in my guest bathroom, and even my kid's friends comment on how wonderful it smells. It's a thoughtful hostess gift if you're looking for something other than (or in addition to) a bottle of wine.
Pine Tree Cutting Board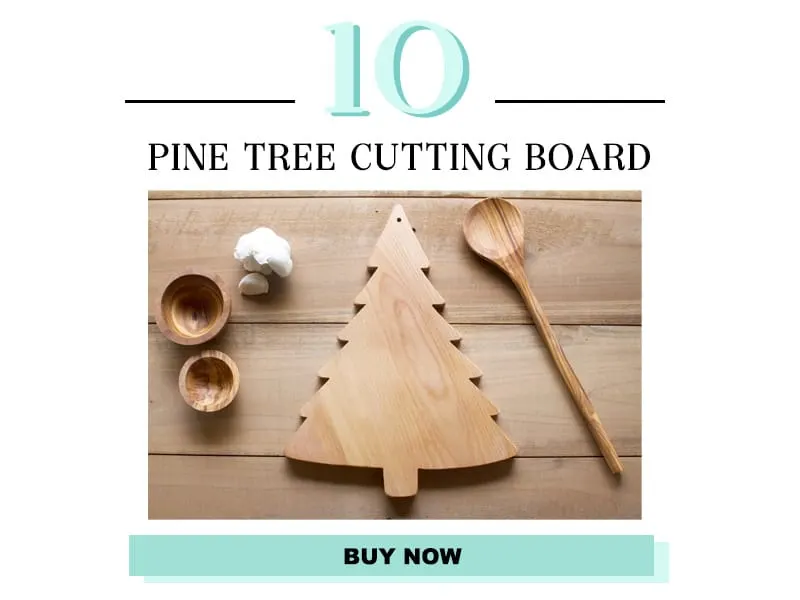 Pine Tree Cutting Board, $33.50
Another special hostess gift, this Pine Tree Cutting Board is handmade, under $40 and so sweet. You can use it for a small cheese board, or leave it on an open shelf as seasonal decor.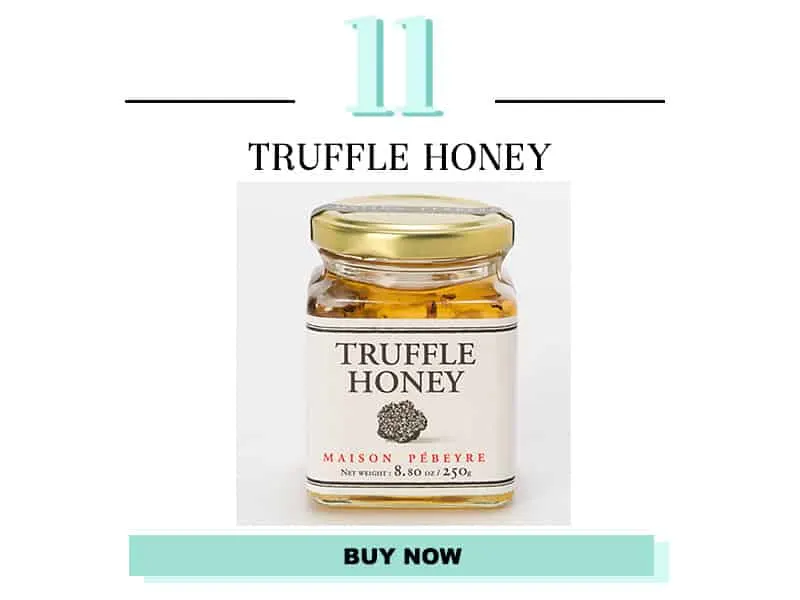 Truffle Honey, $38
If you're looking for a gift for the foodie in your life, you can't go wrong with Truffle Honey (or Truffle anything). It makes everything better, especially drizzled over warm brie on a holiday cheese board.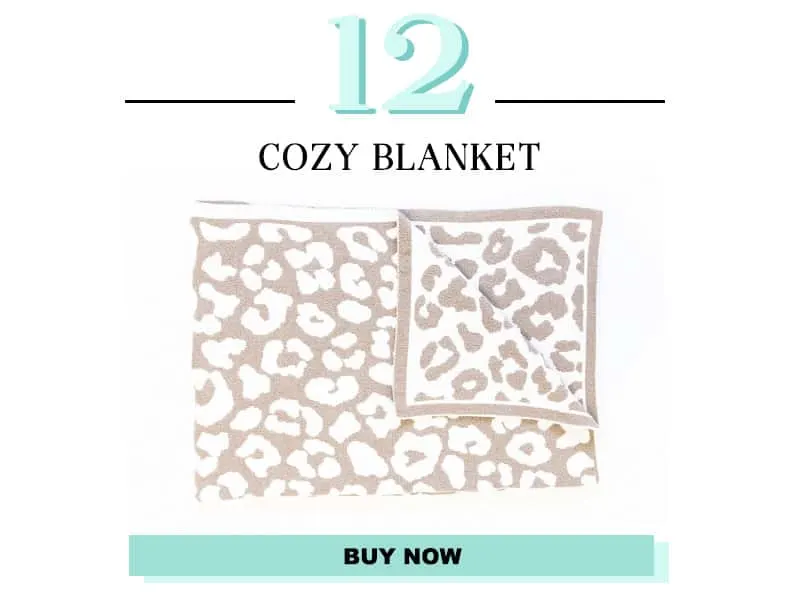 Cozy Blanket, $94 ( on sale 50% off)
This is a dupe of the always popular Barefoot Dreams blanket (that retails for $180). Right now it's on sale for 50% off. It makes a great gift for a new mom, your best friend or your teenage daughter.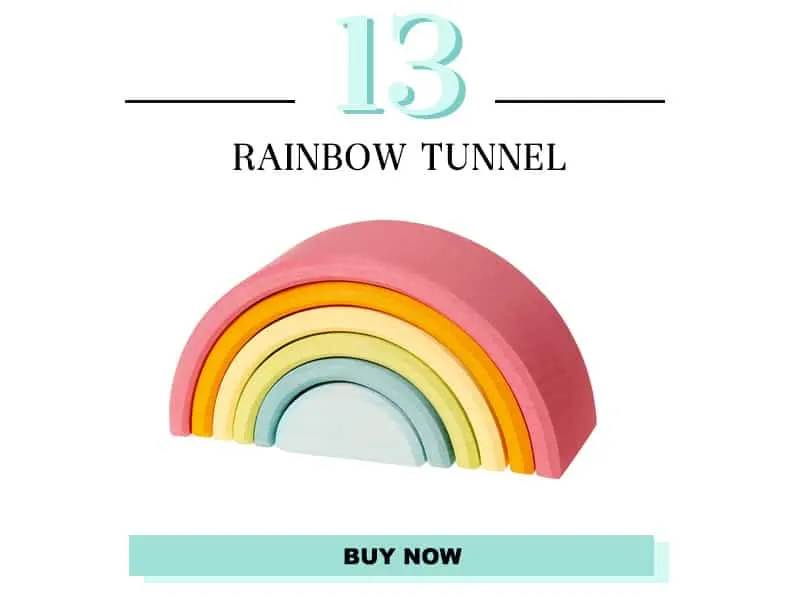 Rainbow Tunnel, $38
Finally, I can't say enough good things about this Rainbow Tunnel by Grimm's Spiel & Holz of Germany. If you have a baby or toddler on your list, there is nothing better than well made, open-ended play toys. And as a parent, receiving something that doesn't require batteries or turns on randomly in the middle of the night is the real gift 😉
---
Our Style Content is Inspired by Our Readers
Our readership inspires all of our posts and is not sponsored or paid for by brands or retailers.
Recommendations are based on my experience as a personal stylist and wardrobe consultant for over a decade. I worked with busy, down-to-earth women who wanted to look chic and feel confident but were often confused by so much of retail.
Some links are affiliate links, which means if you purchase via our site, we receive a small commission.
If you enjoy our content and would like to help us grow, please consider following on Instagram and join our Private Facebook Group to access more advice and exclusive in-depth conversations with other like-minded women.