Today, take 25% off at checkout. 9/26/2022
In our What to Buy series, I shop our reader's favorite retailers' new arrivals and round up the best options to help build your wardrobe.
Today, we're circling back to Talbots at your request.
Talbots is tricky. It has a distinct look, so the advice you regularly hear from me applies here: avoid mannequin shopping.
Why is mannequin shopping such a no-no?
Stores like Talbot's, Ann Taylor, LOFT, J.Crew, etc., all adhere to a particular look.
It's what makes them popular and reliable.
But you risk looking like the BRAND instead of YOURSELF when you wear them head-to-toe.
Since our goal is to help you create a chic and modern wardrobe on a regular personal budget, these posts highlight the best options that will add value to your closet. When making our selections, I consider everything we know about our readership and what you already have in your closet.
Basically, this series is like a virtual personal shopping appointment, and these are the items I would put in your fitting room.
Talbot's Style
Scatter throughout Talbot's inventory are some real head-scratchers. Every season I wonder what the heck their designers were thinking.
Long time readers know I NEVER say we are too old to wear anything.
But we are all too old for this. It looks like a toddler tee shirt from Cat & Jack at Target.
Many of their prints and color combinations lack sophistication, so avoid them. Also, some of their cuts are a bit dated.
Conversely, they offer a solid selection of basics, like bottoms, dresses, or button-downs. And, as you'll see below, a few gems will elevate your style.
What to Buy a Talbots in May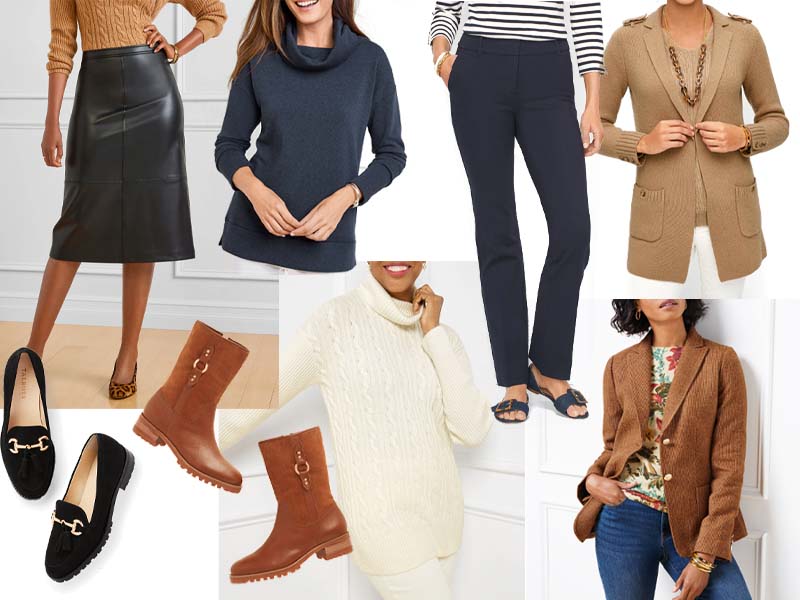 Sizing and Fit
Where Talbots doesn't get enough credit is in their long-standing commitment to size inclusiveness. They have been offering a full-size range for years.
So almost every item is available in missy, petite, plus, and plus-petite.
Regarding fit, they run full depending on where you typically shop. For example, if you wear an 8 in J.Crew, you are probably a 6 in Talbots.
Let's go shopping.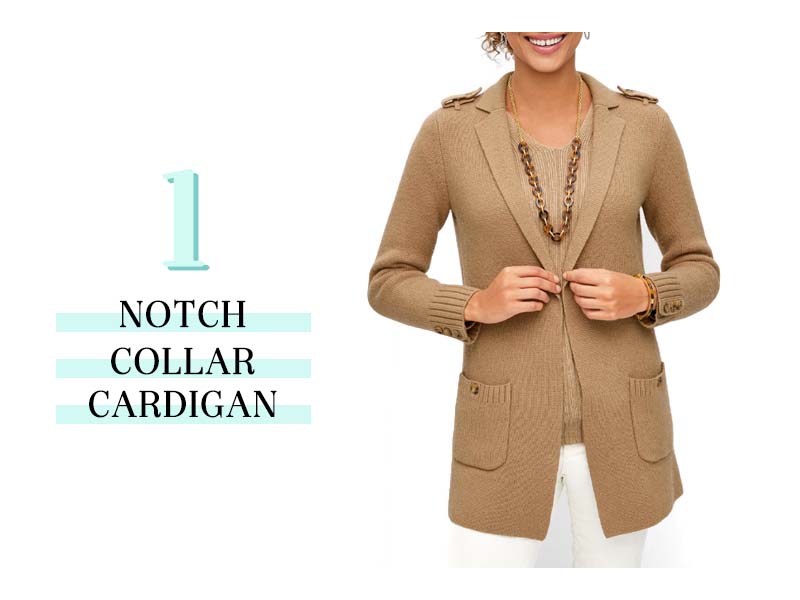 Notch Collar Cardigan, $179
This cardigan, with its clean lines and epaulets on the shoulder, is what prompted today's feature.
I saw it on TikTok, on a style influencer I follow, who is about a size 16. She regularly wears brands featured here on The Well Dressed Life and always looks pulled together. Her handle is @simple-elsa.
So I ordered it immediately, in the tan above. You can choose black, navy, or green, as well, in the usual size range of missy, petite, plus, and plus petite.
Today, it's on sale with a double 25% off promotion, so it's $100 at checkout.
It will look stunning with white or black trousers or your favorite slim-lined jean.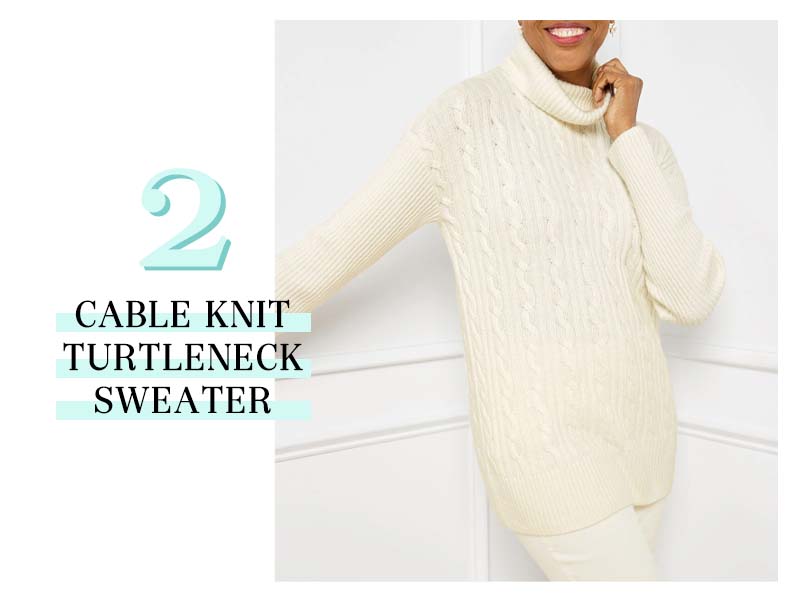 Cable Knit Turtleneck Sweater, $99.50 https://rstyle.me/+esJkYZewMU9fhJvTPiqdWQ
This time of year, Talbots kills it with knits.
I love this simple Cable Knit Turtleneck Sweater, featured above in white, with a pair of either faux leather leggings or slim-legged coated jeans.
On sale for 25% off at checkout making it about $75.
Available in missy, petite, plus and plus petite.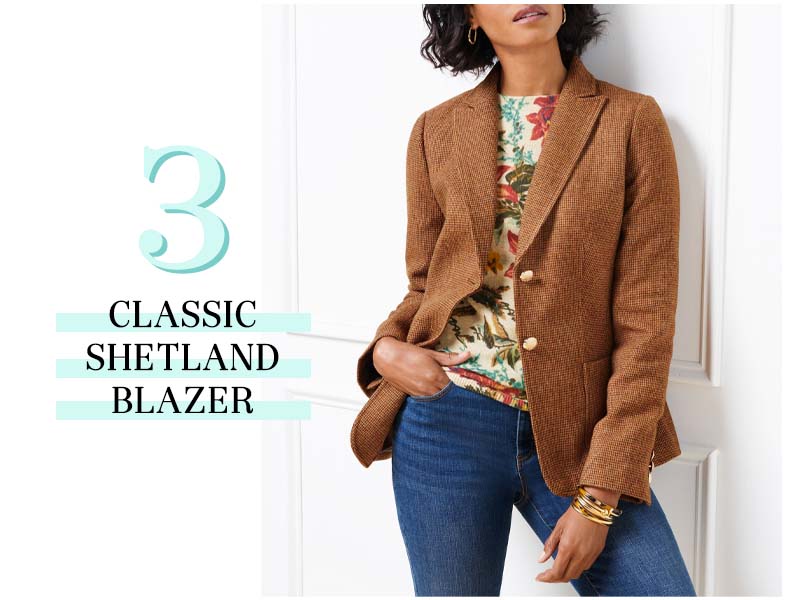 Shetland Blazer, $199
Where Talbot's DOESN'T kill it, is in their photo styling.
Why, for the love of all that is fashion, would you put this gorgeous blazer over this frumpy tee shirt?
Way to kill a Ralph Lauren vibe.
Which this blazer very much is. Between the beautiful tweed, the gold buttons and the perfect tailoring, this is the idea piece to throw over a white tee shirt or a thin cable knit sweater and look instantly polished.
Pair with your favorite dark jeans and ankle boot and your dressed in second.
Available in missy, petite, plus and plus petite, on sale for 25% off at checkout.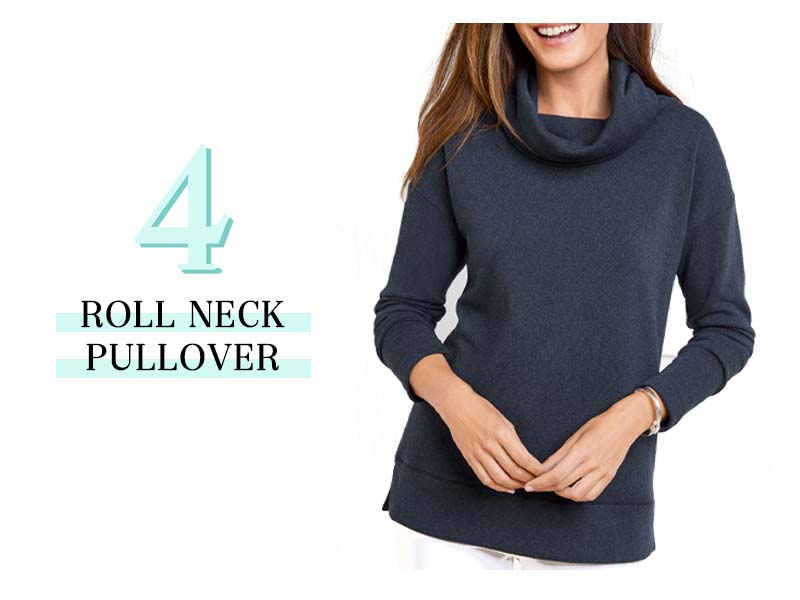 Roll Neck Pullover, $79.50
Ideal for a chilly work from home day, this Roll Neck Pullover comes in a range of colors, including indigo, featured above.
In size missy, petite, plus and plus petite, with 25% off at check out.
I love this on its own with a pari of oversized stud earrings, or use it as a layer and throw a vest or cape on top.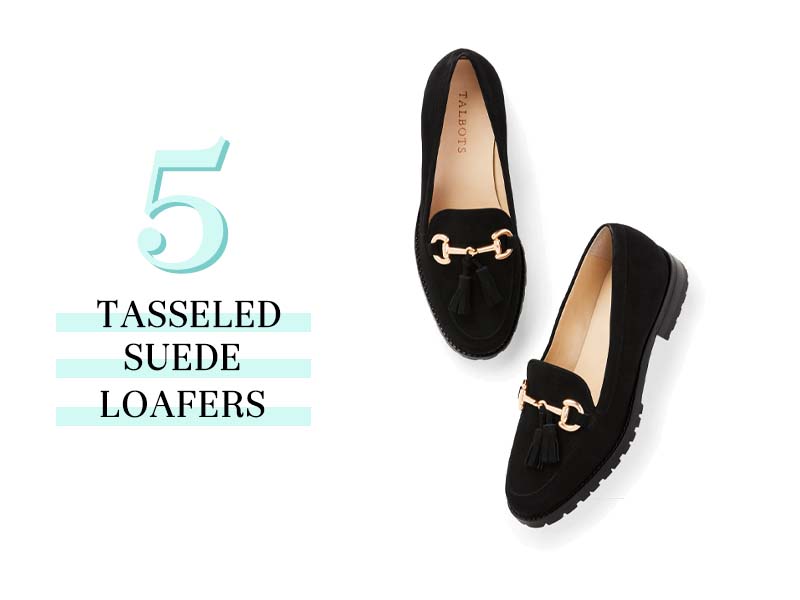 Tasseled Suede Loafers, $149
Menswear-inspired loafers have grown in popularity and are trending this fall in a big way.
I love the look, but sometimes they feel too masculine when paired with the other pieces in my wardrobe. So I like this pair; they are still chunky and in line with the trends, but the suede finish and gold detail make them feel lux.
They would be a fun addition if you prefer a straight leg trouser.
Available in a gorgeous selection of colors and half-sizes, with 25% off at checkout.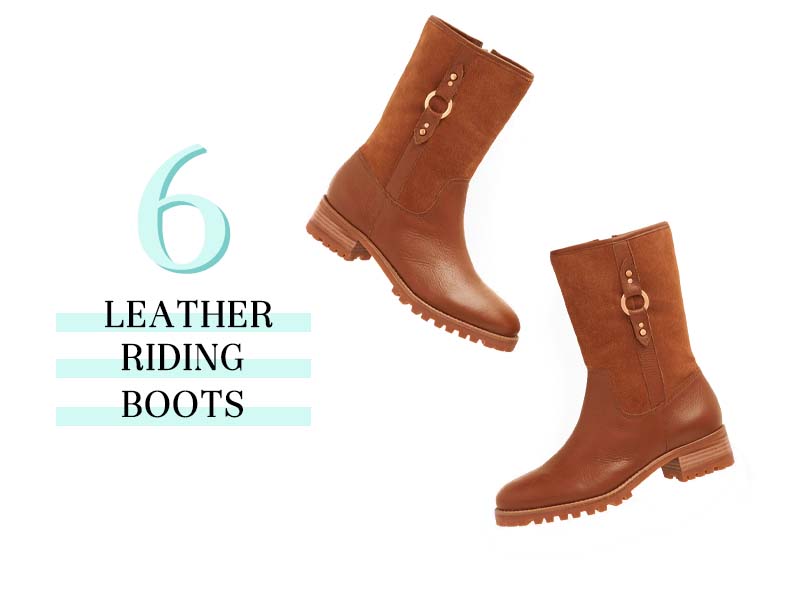 Riding Boots, $229
First of all, how stunning?
And why does the fall make me want all the boots?
This pair, available in dark rum (above) and black are like a cross between a lug boot and a riding boot.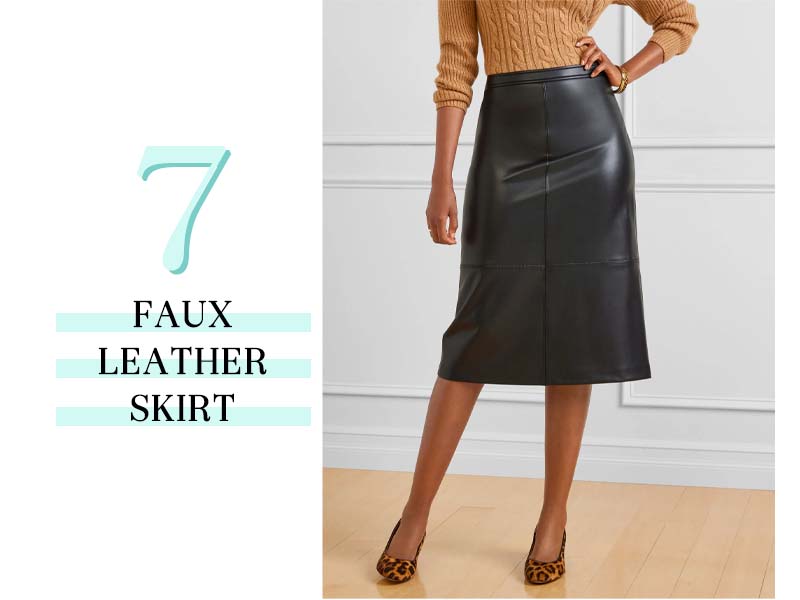 Faux Leather Skirt, $149
I love the drama a faux leather skirt can bring to an outfit.
But almost every reasonably priced product I find is skin-tight and shorter than some of my underwear.
So I'm delighted to recommend this one, in a cute line, available in missy and petite sizes 2 – 18.
I so appreciate the length and silhouette. Pair with a simple knit and suede pumps.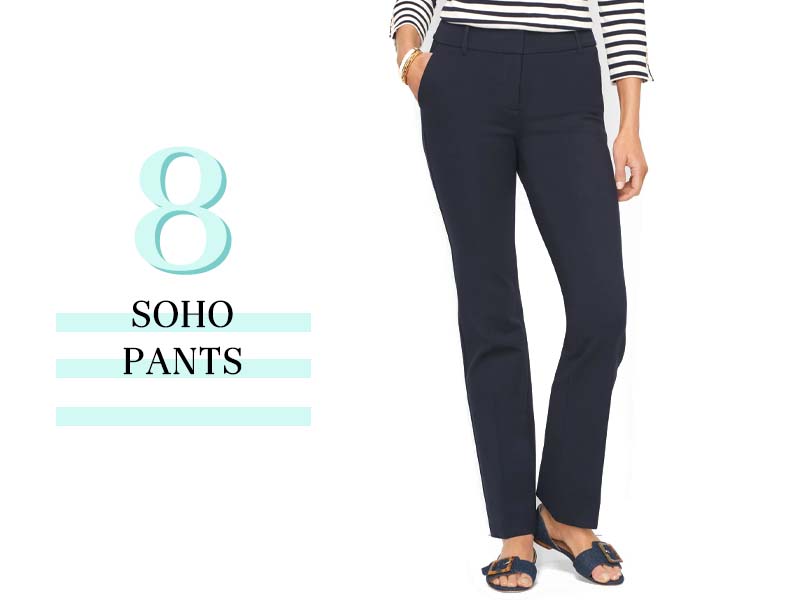 Soho Pants, $129
Finally, if you are looking for a go-to pair of trousers, available in just about any size combination, their Soho pants won't disappoint.
The size range includes, missy, petite, plus and plus petite, and long length options.
Register Today!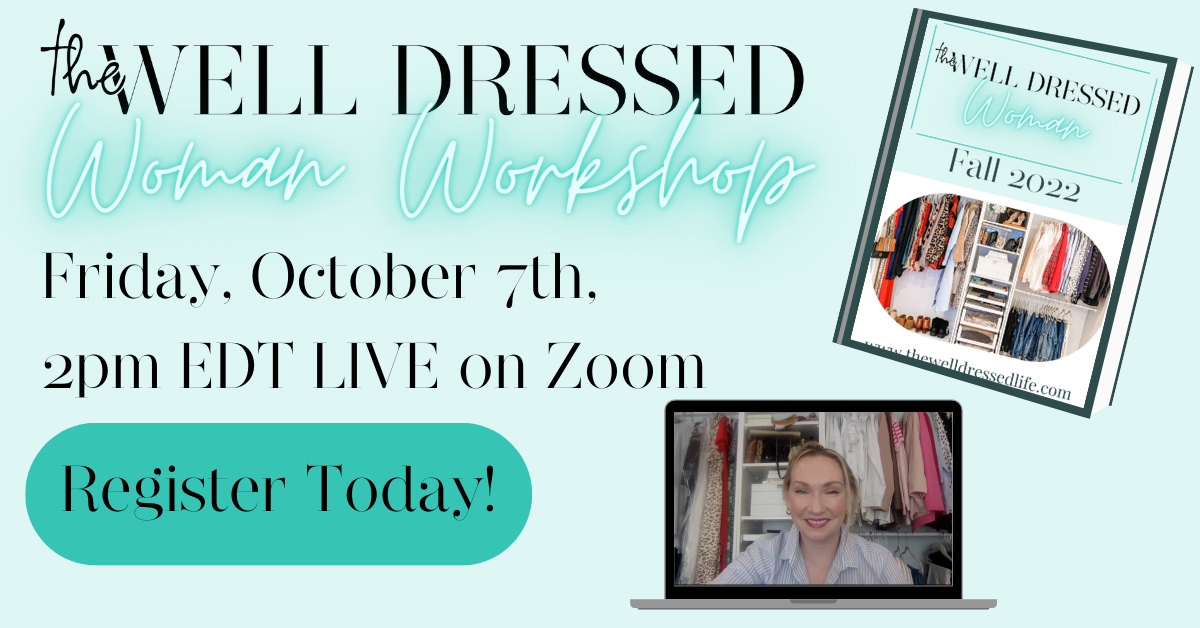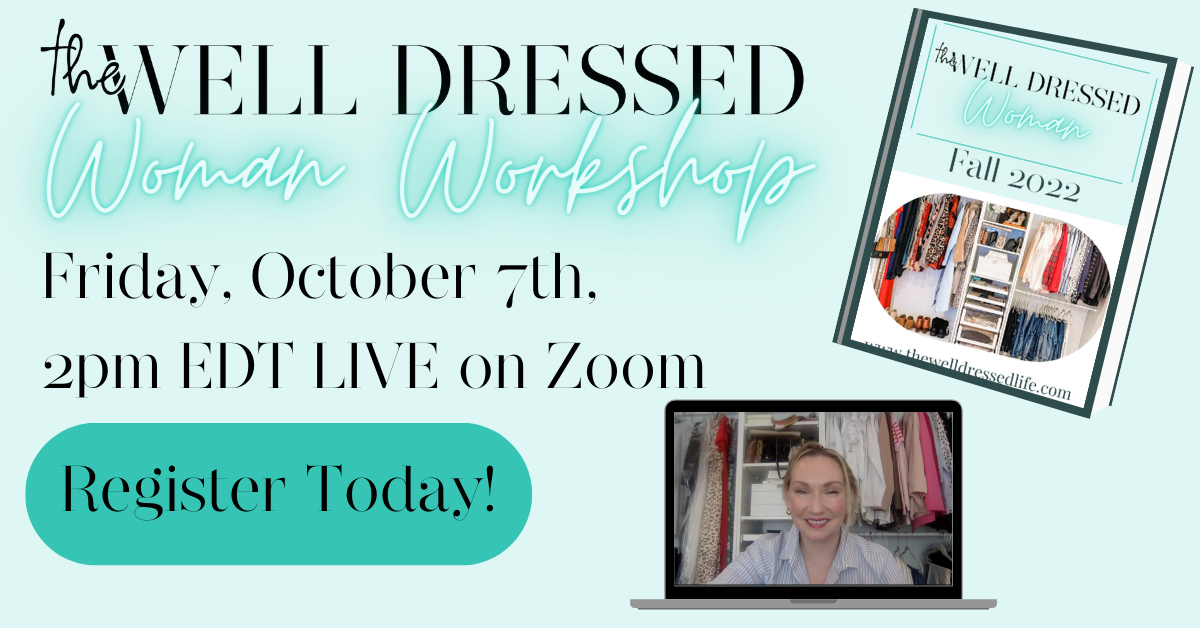 52 in 2022!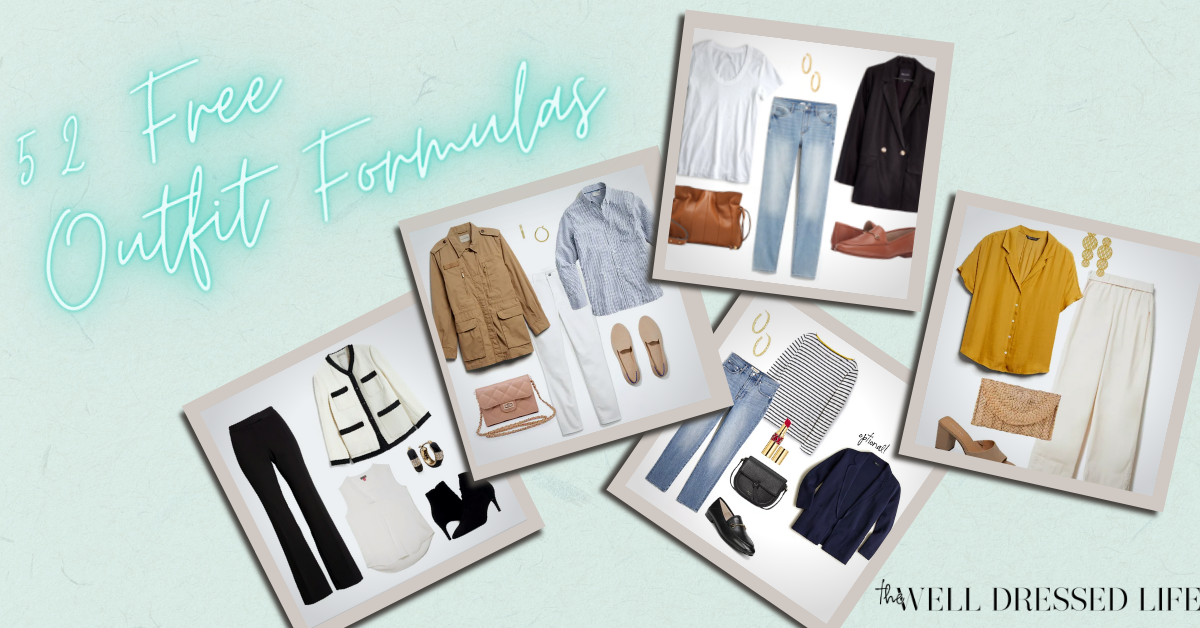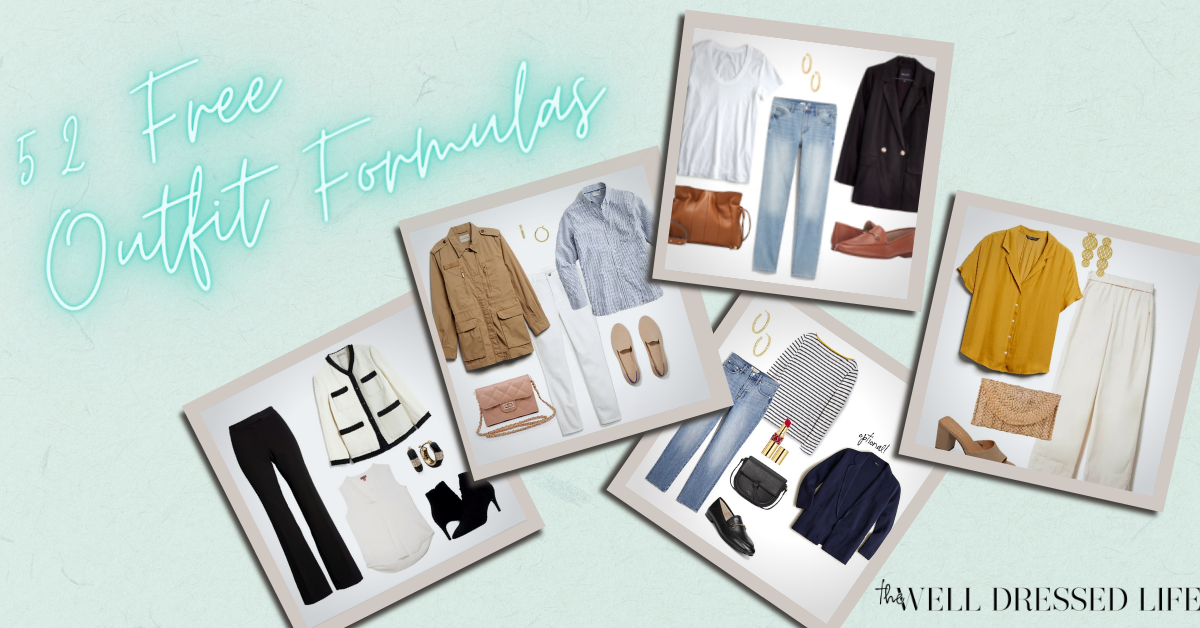 Follow Us on Instagram!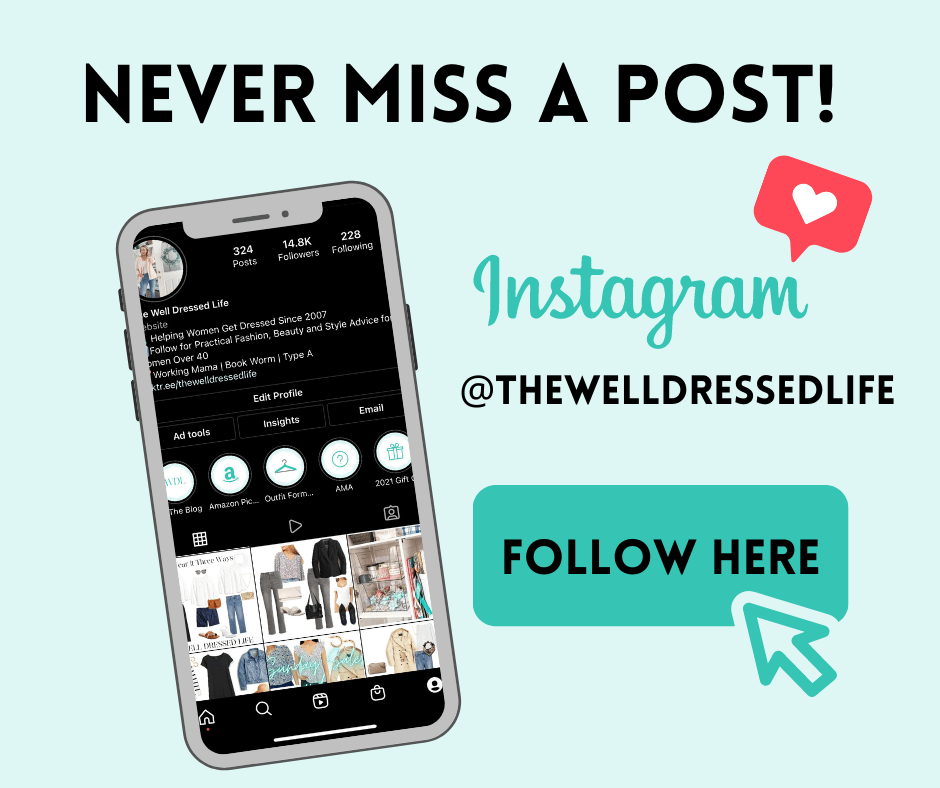 Our Style Content is Inspired by Our Readers
Our readership inspires all of our posts and is not sponsored or paid for by brands or retailers.
Recommendations are based on my experience as a personal stylist and wardrobe consultant for over a decade. I worked with busy, down-to-earth women who wanted to look chic and feel confident but were often confused by so much of retail.
Some links are affiliate links, which means if you purchase via our site, we receive a small commission.
If you enjoy our content and would like to help us grow, please follow on Instagram and join our Private Facebook Group to access more advice and exclusive in-depth conversations with other like-minded women.
Learn about our mission to help women look and feel their very best, every day, here.
Sign Up for Daily Content and Receive Our Free Classic Wardrobe Checklist