J.Crew Factory is an ideal resource for relaxed weekend pieces, loungewear, fun accessories, and easy basics. All at affordable prices.
My best advice when shopping here is to keep it simple. Skip their trousers and jeans – you have better options elsewhere.
Pair your finds with higher-quality items in your closet and avoid their seasonal prints, so you don't see yourself coming and going.
As someone committed to being as size-inclusive as possible, J.Crew Factory makes that easy, with regular and petite options in a size range that goes to a 3X.
You'll always have more options in a broader size range if you shop online. Yes, it's frustrating, but it is what it is. My local store never has my sizes, and only half of the items you'll see on their website.
Most items run small, so I always size up.
There is something for everyone below, from fresh pajamas to basic tops and lots of summer dress options.
What to Buy at J.Crew Factory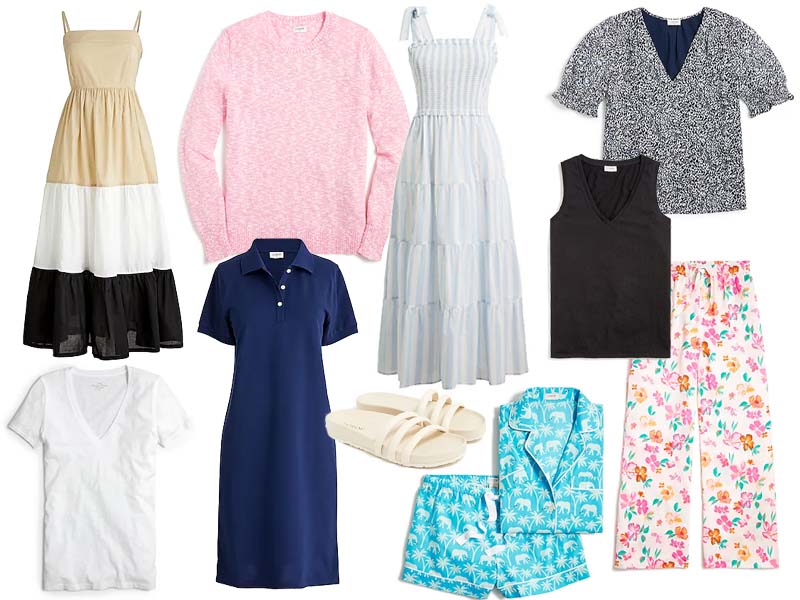 Our What to Buy at Series recreates the experience of working with a stylist.
These are the pieces I would put in your dressing room. Recommendations are based on everything I know about our readers looking for help creating a timeless, classic, modern wardrobe on a realistic budget.
Let's go shopping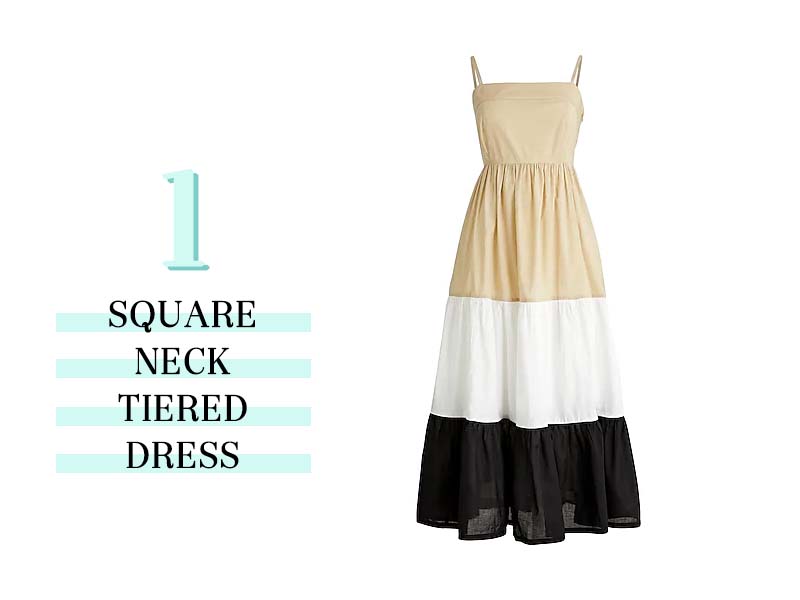 Square-Neck Tiered Dress, $59.50
I adore the look of this color block tiered dress that features neutrals. It's just an easy and chic combination that you can wear instead of shorts or linen bottoms.
Pair with flat sandals and statement summer earrings.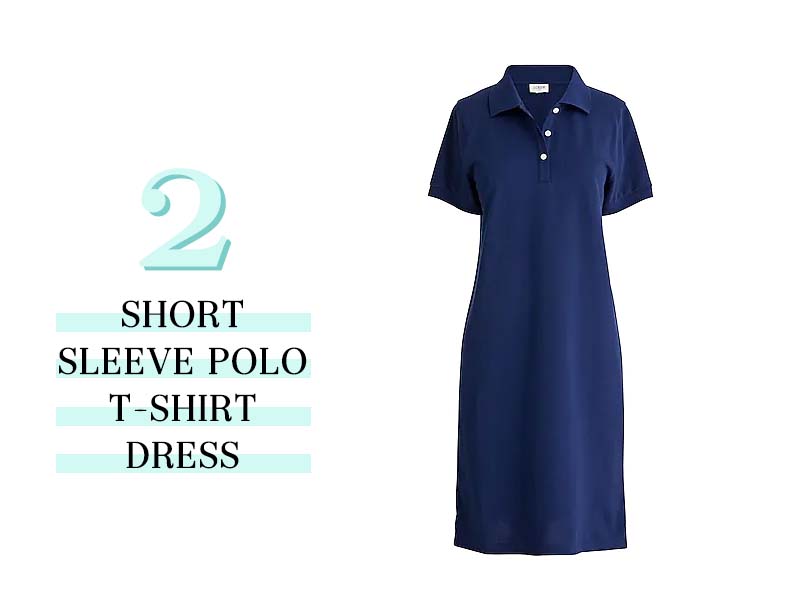 Short Sleeve Polo T-Shirt Dress, $24.50
We love a tee shirt dress, but sometimes they feel flat or too bare.
Recently I've loved anything with a collar, like this polo t-shirt dress. It's a throwback to the eighties but paired with fresh white sneakers and simple accessories, it's a perfect everyday look.
Available in three colors, including Navy, in sizes XXS – 3X.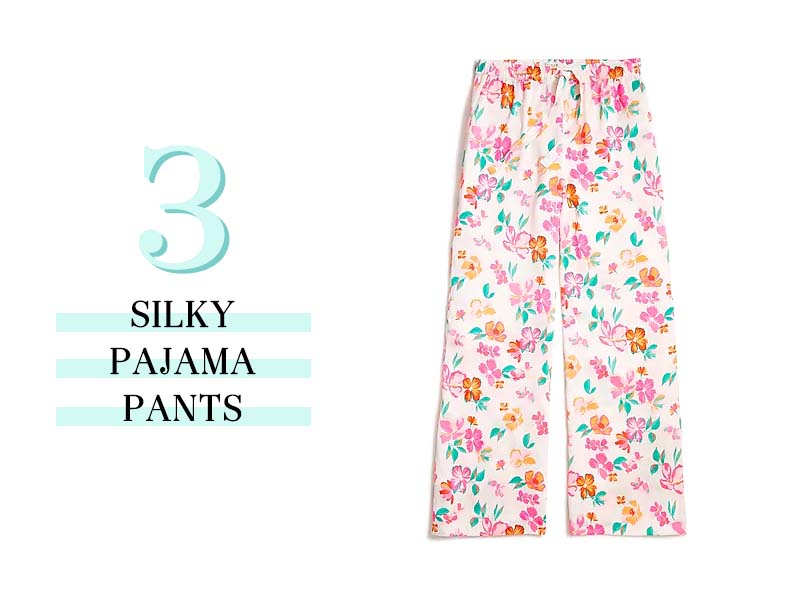 Silky Pajama Pants, $46.50
Isn't this just prettiest print? J.Crew Factory has some great pajama options, including these silky bottoms. Perfect for lazy summer morning.
Pair with a simple tee, tank or sweater, if you need it.
Available in XXS – 3X in regular and petite.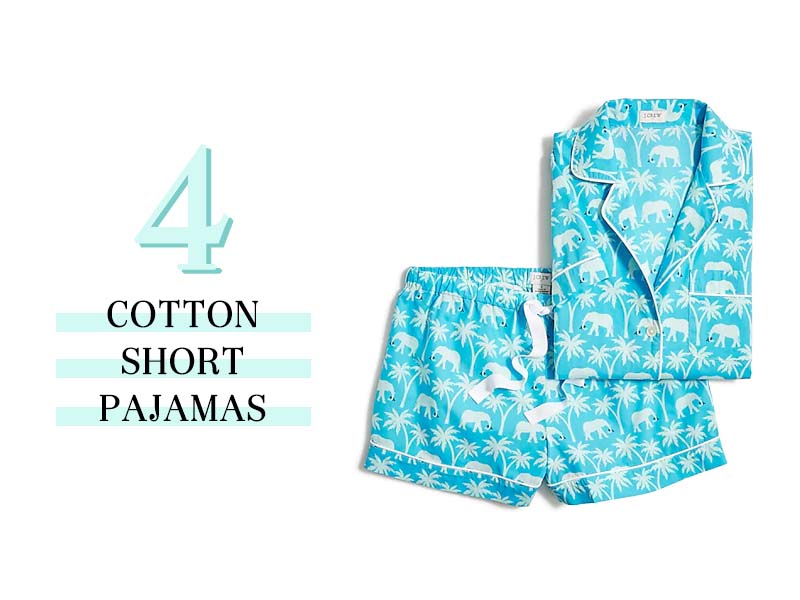 Cotton Short Pajamas, $22.50
Another ADORABLE pajama option is this short set for only $22.
Available in XS – 3X in three color and print options.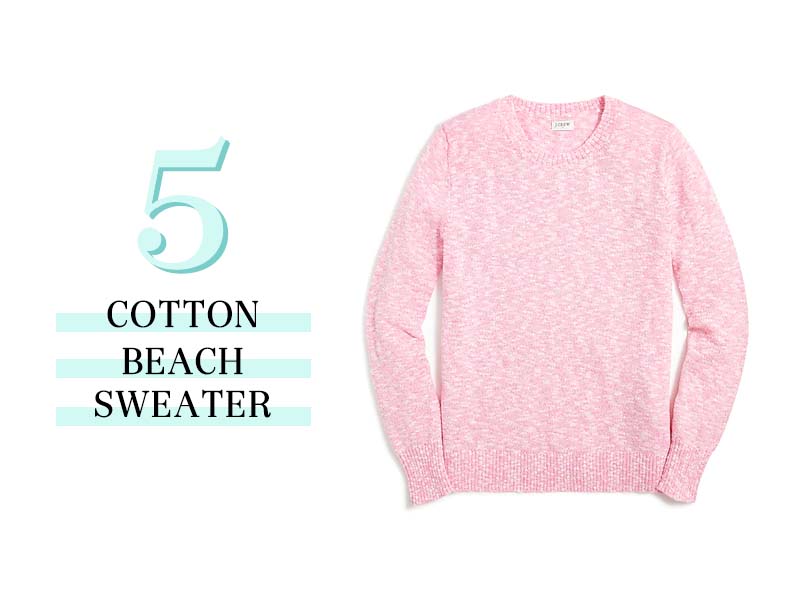 Cotton Beach Sweater, $46.50
This cotton beach sweater was a best seller last season, so I'm thrilled to see it back in stock!
An ideal lightweight long sleeve top for chilly summer nights. I like to wear it with a pair of shorts.
Available in six colors in XS – 3X.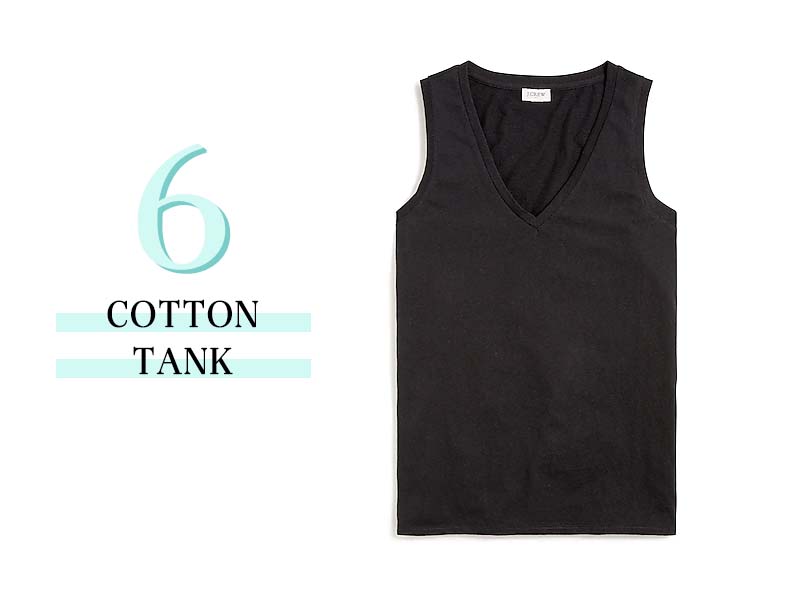 Cotton Tank, $14.50
J. Crew Factory's basic cotton pieces area steal.
Like this cotton tank, for only $14.50.
Available in six colors, (I picked up black and white) in sizes XXS – 3X.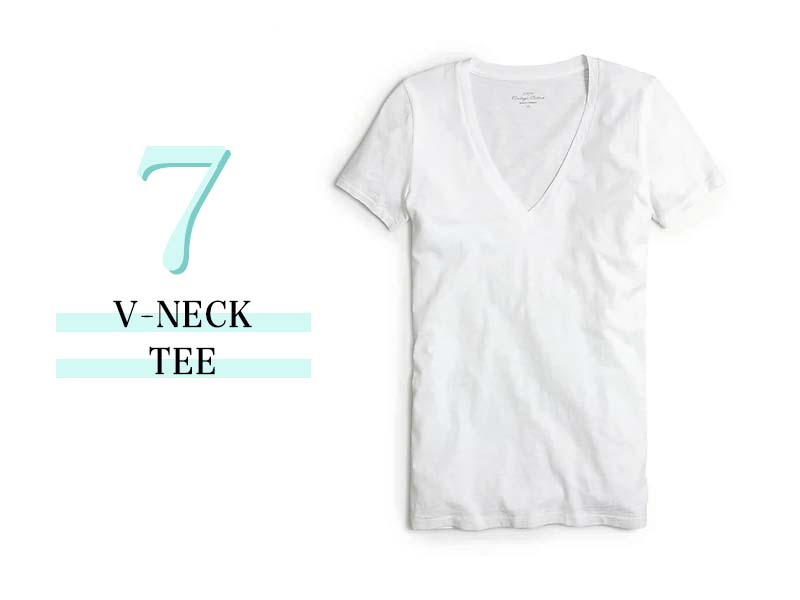 V-Neck Tee, $12.50
Another great buy are their V-Neck Tees, for $12.50.
It's a fantastic basic to pair with jeans and shorts at a can't beat price.
Available in a dozen colors in XXS – 3X.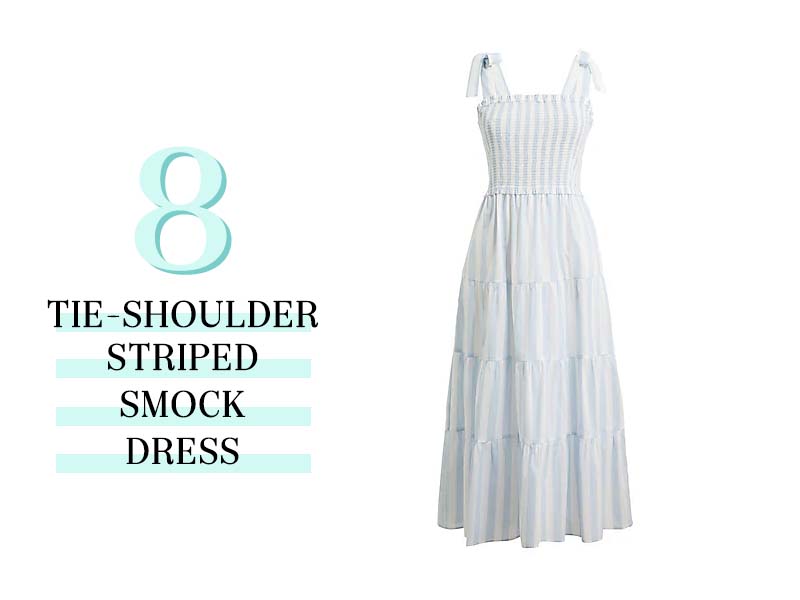 Tie-Shoulder Striped Smock Dress, $59.50
Another tiered dress option, this time in a pale blue and white stripe. The image of it on the model does it much more justice, like summer in a dress.
Available in regular and petite, in XXS – 3X.
Need a new strapless bra? Check out our top pick endorsed by our readers.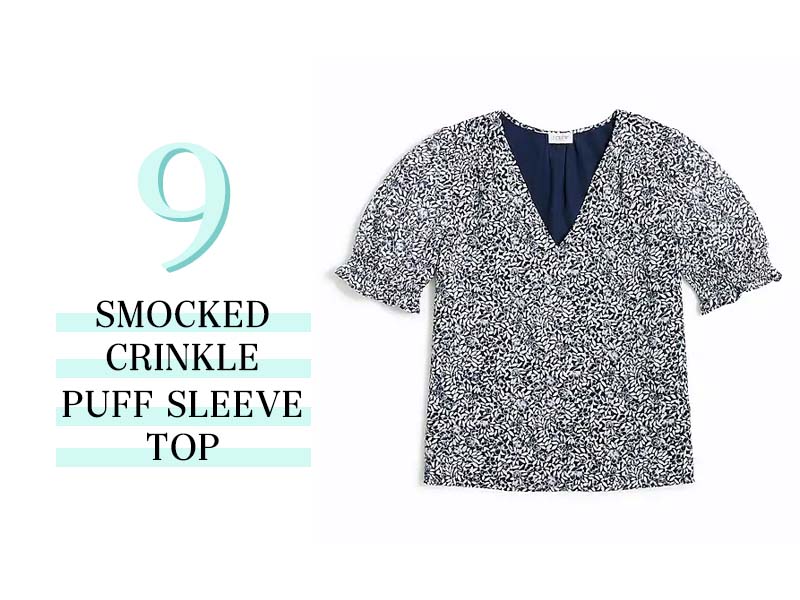 Smocked Crinkle Puff Sleeve Top, $39.50
J. Crew Factory makes wonderful tops. Just simple, pair-with-casual-bottoms, no fuss tops.
Like this navy and white print. The v neck is flattering and the subtle puff on the sleeve helps build out your shoulders if they are naturally narrow.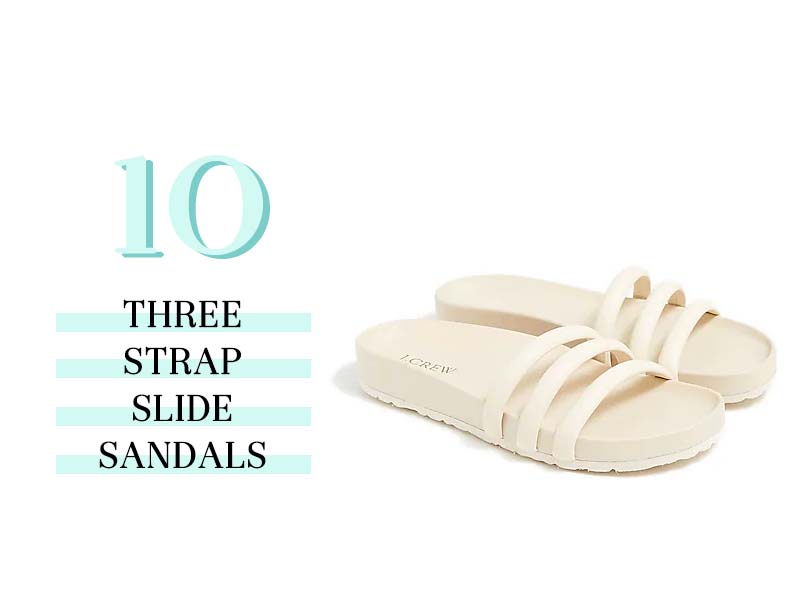 Three-Strap Slide Sandals, $39.50
Finally, don't sleep on their well-priced shoe selection.
I ordered these slide sandals in ivory, and I can guarantee my girls (who wear my size) will steal them at some point.
Great for the pool or any time you would wear flip-flops.
52 Outfits in 2022!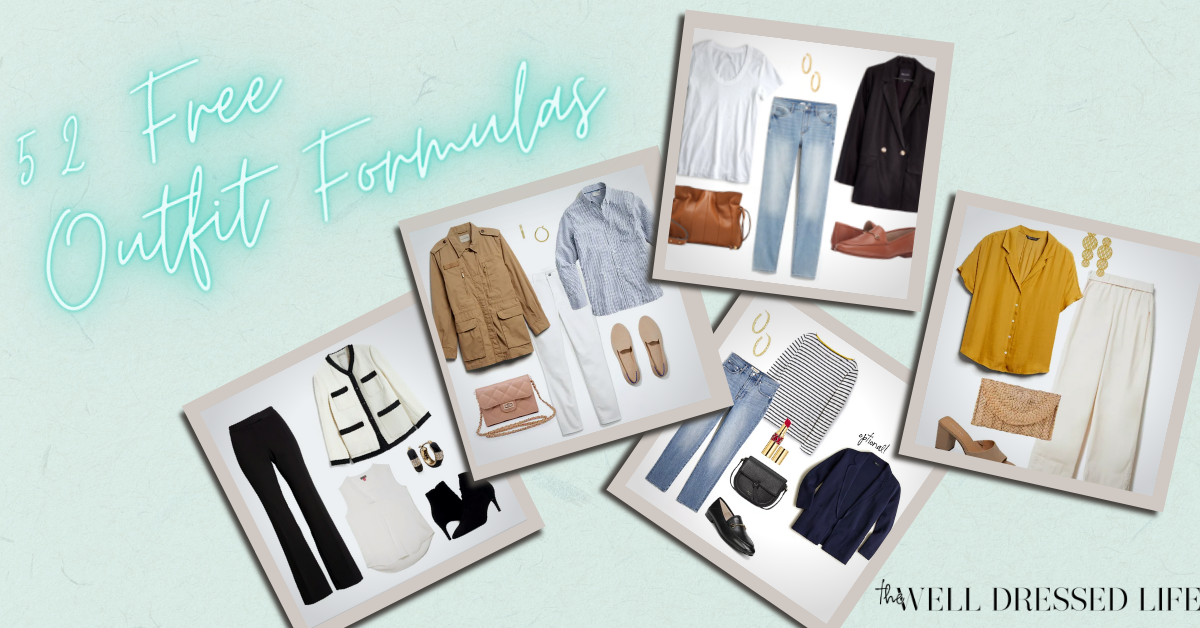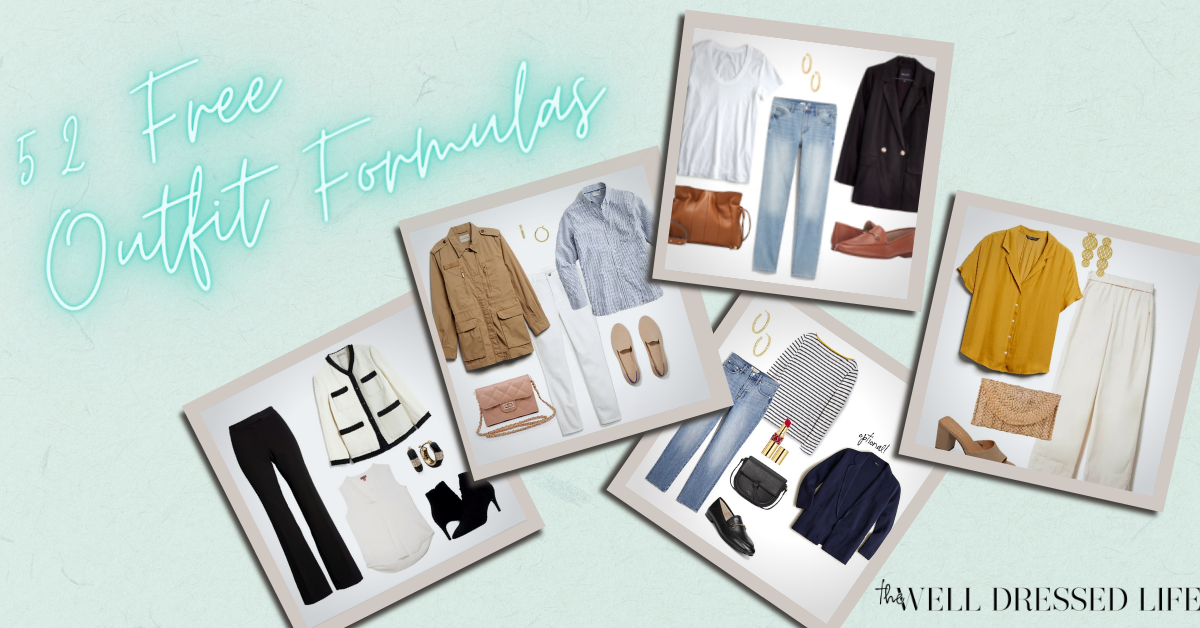 Follow Us on Instagram!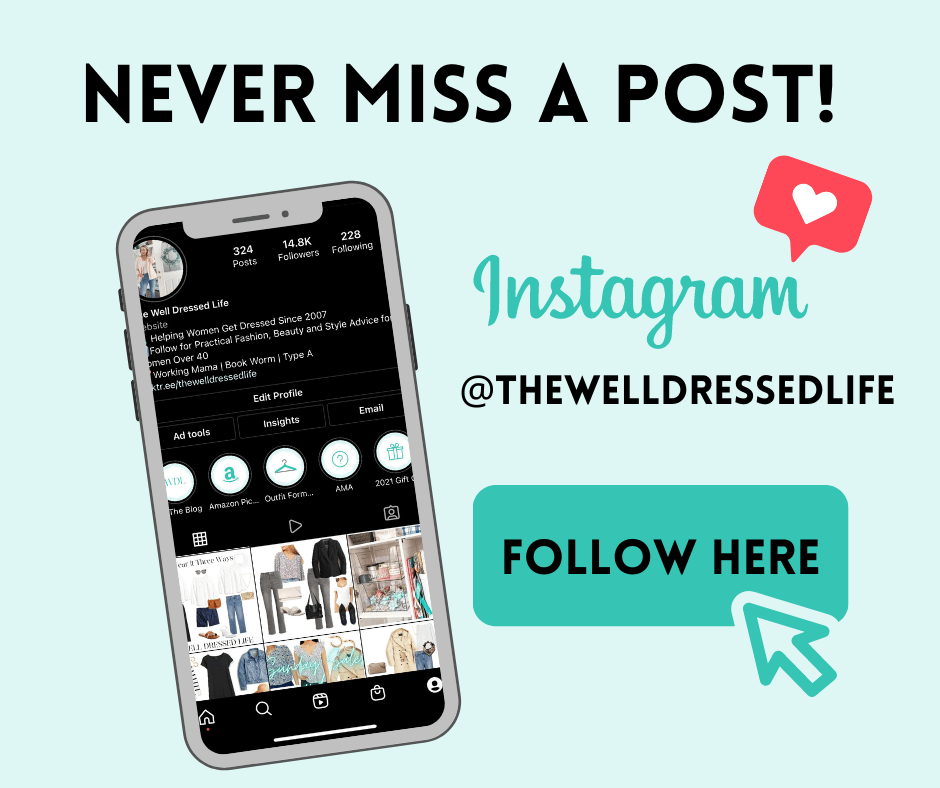 Our Style Content is Inspired by Our Readers
Our readership inspires all of our posts and is not sponsored or paid for by brands or retailers.
Recommendations are based on my experience as a personal stylist and wardrobe consultant for over a decade. I worked with busy, down-to-earth women who wanted to look chic and feel confident but were often confused by so much of retail.
Some links are affiliate links, which means if you purchase via our site, we receive a small commission.
If you enjoy our content and would like to help us grow, please follow on Instagram and join our Private Facebook Group to access more advice and exclusive in-depth conversations with other like-minded women.
Learn about our mission to help women look and feel their very best, every day, here.
Sign Up for Daily Content and Receive Our Free Classic Wardrobe Checklist