I woke up this morning and could feel that first hint of crisp air singling the subtle change of seasons.
I'm not sure if I'm quite ready for all that brings, but while I'm savoring the last few summer weeks, retail is in full Fall swing.
And if you need a few new pieces, J.Crew Factory has a fantastic mix of workwear, separates, and shoes, all at affordable prices.
My best advice when shopping here is to keep it simple. Skip their trousers and jeans – you have better options elsewhere.
Pair your finds with higher-quality items in your closet and avoid their seasonal prints so you don't see yourself coming and going.
As someone committed to being as size-inclusive as possible, J.Crew Factory makes that easy, with regular and petite options in a size range that goes to a 3X.
If you shop online, you'll always have more options in a broader size range. Yes, it's frustrating, but it is what it is. My local store never has my size, and you'll see only half of the items on their website.
Most items run small, so I always size up.
There is something for everyone below, and today is the final day of their promotion. Use code STUDYBREAK and get an extra 15% off three styles already marked down.
What to Buy at J.Crew Factory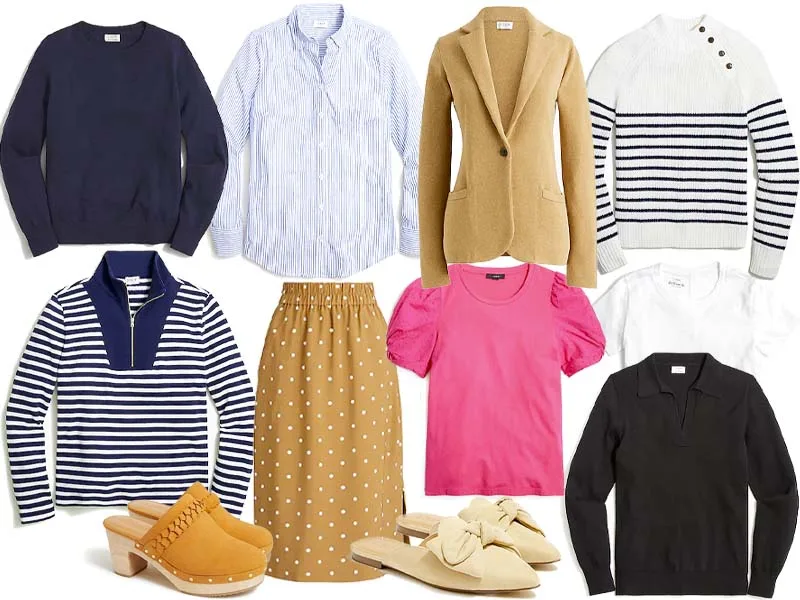 Our What to Buy at Series recreates the experience of working with a stylist.
These are the pieces I would put in your dressing room. Recommendations are based on everything I know about our readers looking for help creating a timeless, classic, modern wardrobe on a realistic budget.
Let's go shopping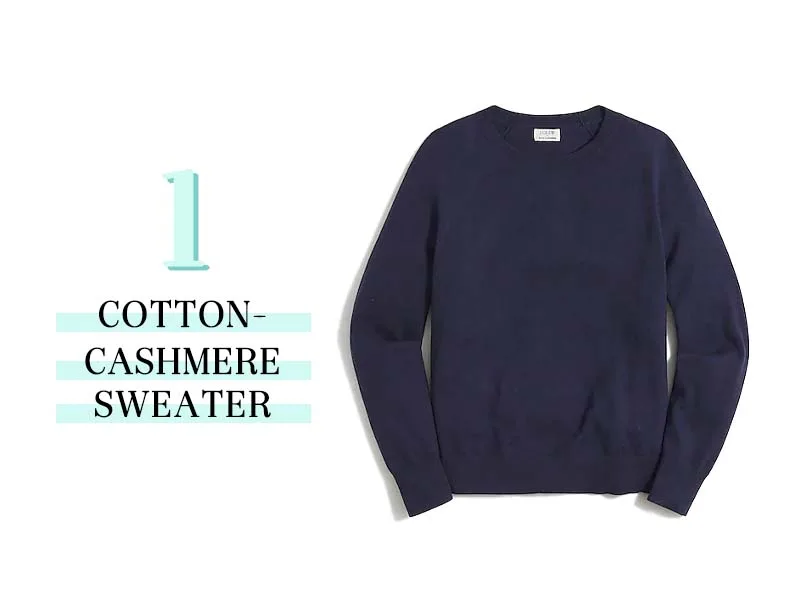 Cotton-Cashmere Sweater, $58.50
While I appreciate a high-quality knit, I can't wrap my head around spending hundreds of dollars for them right now. Not with the amount of tuition and travel sports fees I pay. So these cotton-cashmere blend sweaters are right up my alley.
I size up in case they shrink and wear them with jeans and flats, like loafers and ballet flats. And I'm not devastated when I inevitably get a stain.
Under $60, in a range of colors, in all sizes and a soft and sophisticated blend.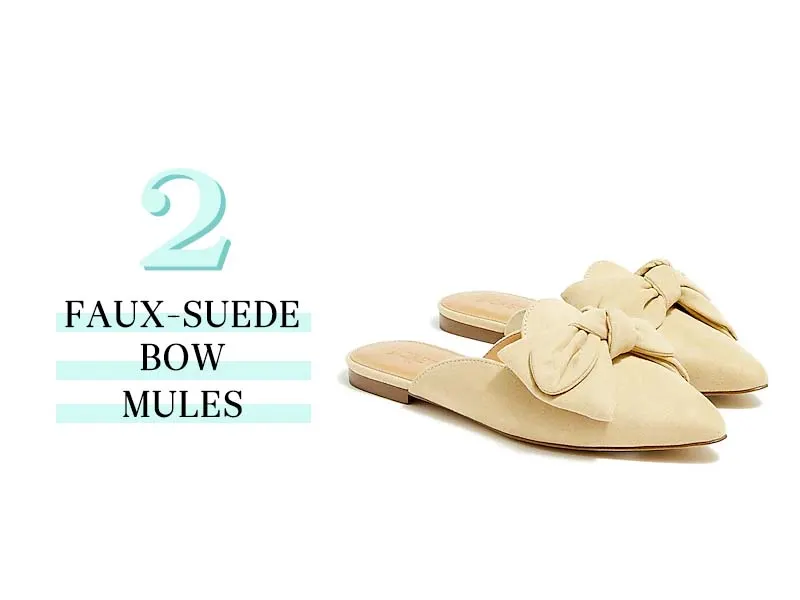 Faux-Suede Bow Mules, $69.50
Flats, like this pointed-toe mule, are big for fall.
I love them in tan (above) or black; the faux-suede and bow detail add texture and interest, elevating any outfit, and the elongated toe helps keep the line of your body long and lean.
You can wear these with anything, from jeans, joggers, and trousers to skirts and dresses.
Available in tan, black and yellow in a wide size range.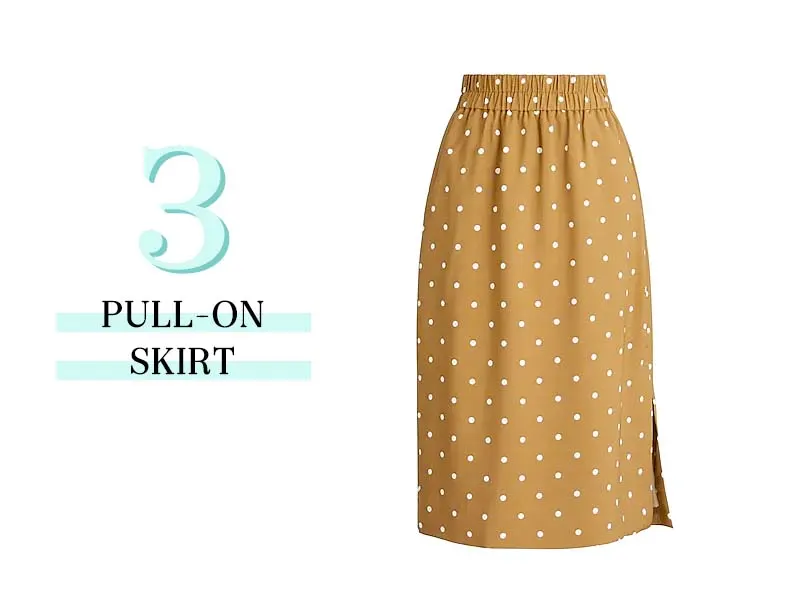 Pull-on Skirt, $44.50
We featured several midi-length skirts this summer, and you can take them right into early fall. This one, in camel, feels classic and seasonally appropriate. You can also pick up several patterns, including black and white polka dot.
Available in regular and petite up to a size 3X.
Be sure to check back tomorrow to see how to wear it three different ways.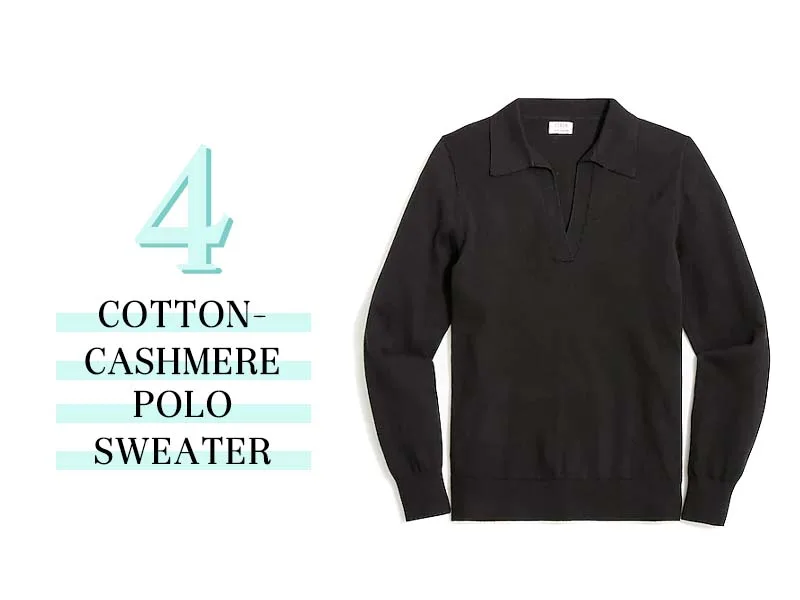 Cotton-Cashmere Polo Sweater, $58.50
90s minimalism style is a new modern aesthetic, it's here to stay, and I am here for it. This means classic cuts, clean lines, and neutral color combinations.
This polo sweater, also in a cashmere-cotton blend is lovely. Wear it with jeans, a belt and ankle boots.
Available in black, light grey and lilac in XXS – 3X.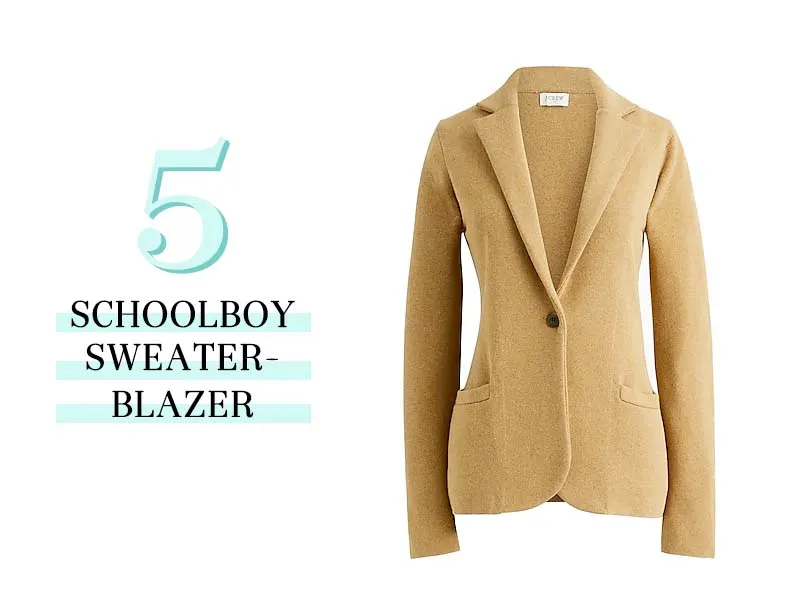 Schoolboy Sweater-Blazer, $82.50
I thought this was a fantastic polished yet casual layer. Looks great with jeans or black trousers.
Available in regular and petite in XXS – 3X.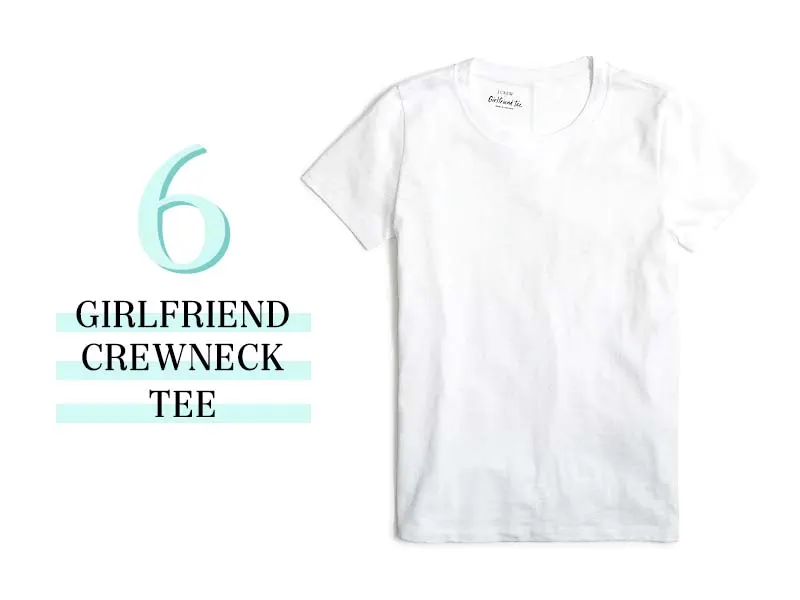 Just an easy-peasy white tee shirt, with a not too tight but not too loose fit.
Available in XXS – 3X in a range of colors.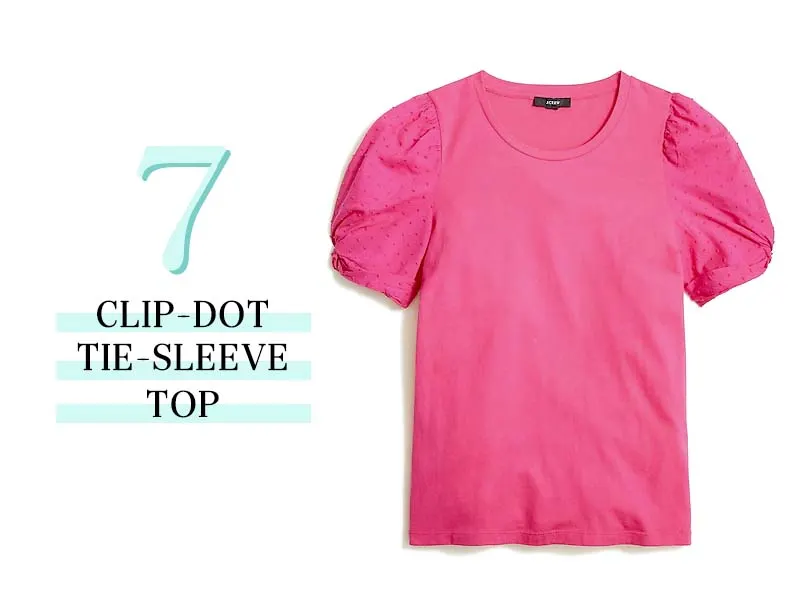 Clip-Dot Tie Sleeve Top, $19.50
Anytime I recommend a top with even the slightest puff sleeve, I get the meanest emails and comments.
Over a sleeve.
The internet is exhausting.
Anyway, I think their adorable, it helps add shape and balance if you have narrow shoulders or a rectangle shape. Wear it like you would a tee shirt for a more pulled together look.
Available in XS – 3X in pink, navy and white.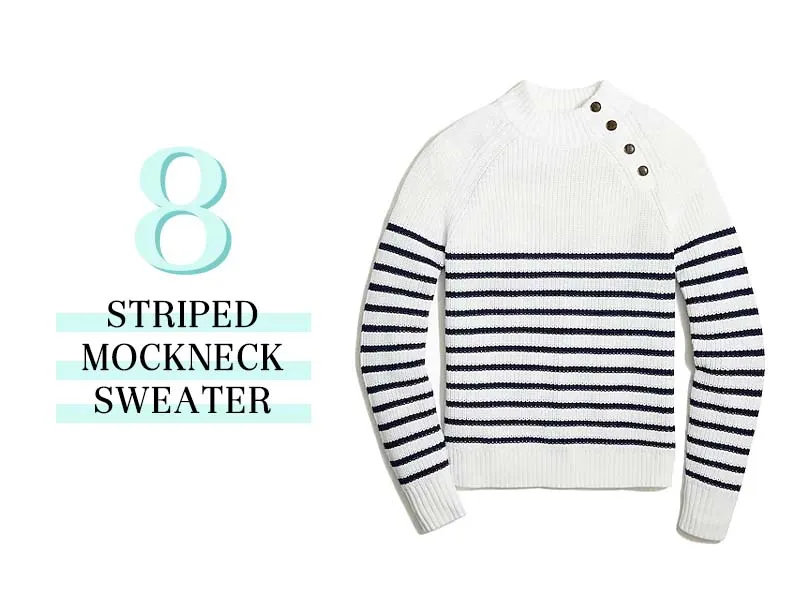 I bought the following few tops because I've never met a stripe I didn't love.
This mock neck sweater is a familiar style for J.Crew Factory. You may have it in their cloud-spun fleece.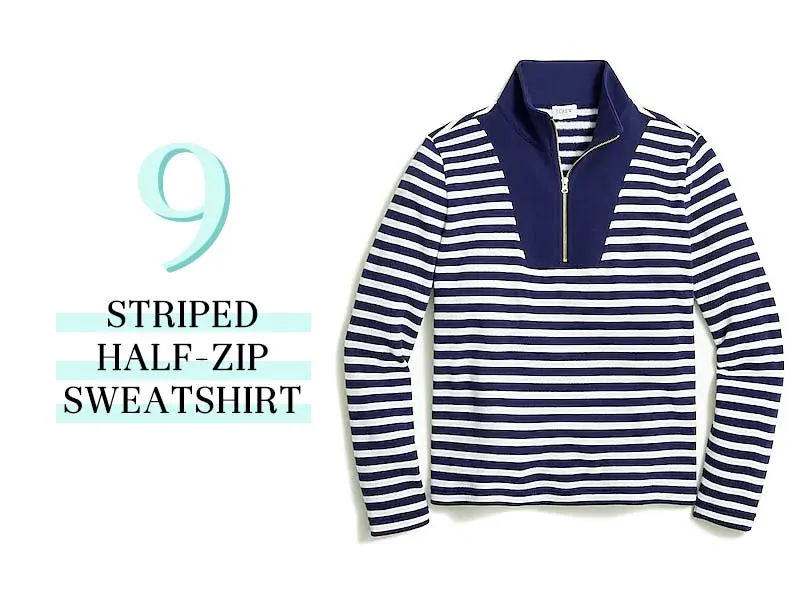 Striped Half-Zip Sweatshirt, $34.50
A polished sweatshirt is ideal for early morning school runs.
I'll wear this with jeans, white sneakers and a baseball hat for days I live in my car waiting for my kids.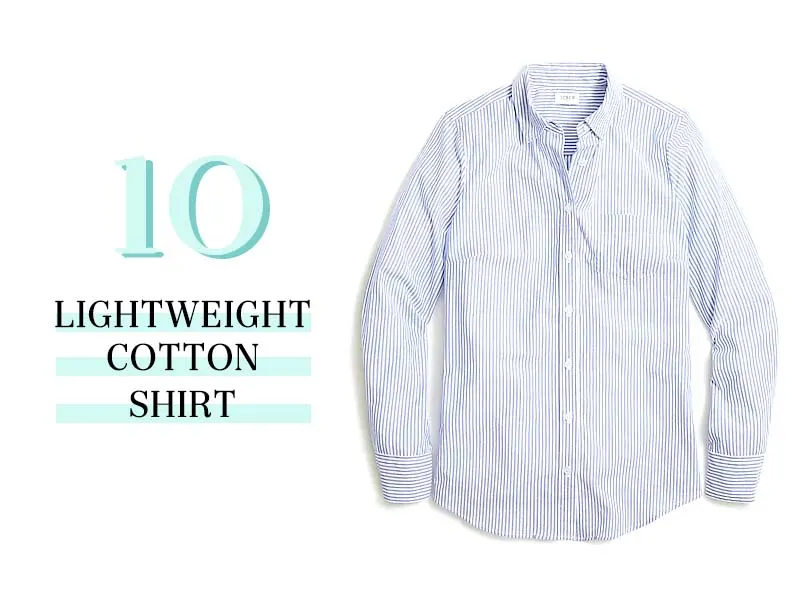 Lightweight Cotton Shirt, $39.50
A blue stripped shirt is a staple in my daily wardrobe. I have at least a dozen of them. They are so easy to wear alone or add under a layer. And this one is a favorite. It's affordable, nicely made and fits well.
You can grab it in range of prints, I buy the "Bankers Blue".
Available in regular and petite in XXS – 3X.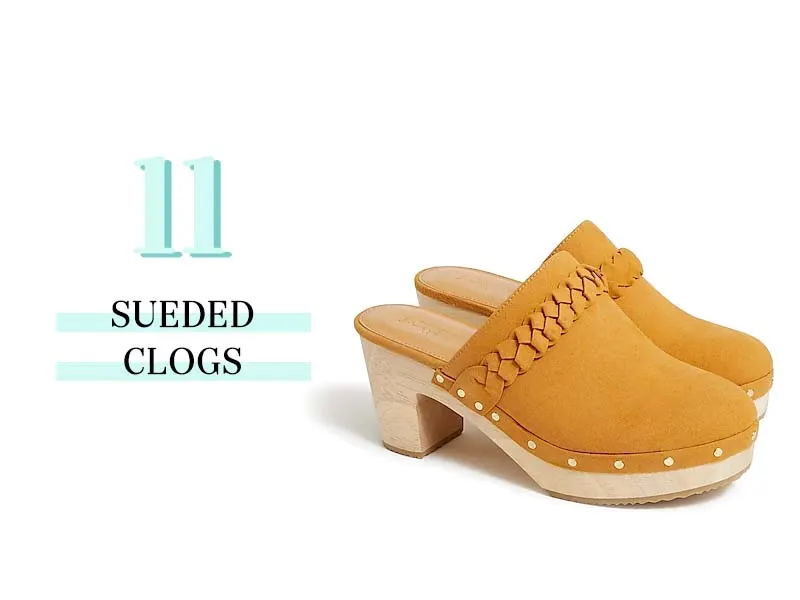 Sueded Clogs, $74.50
Finally, clogs are a big trend for fall. I don't see them having much longevity, so I wouldn't spend here.
But for under $100 they can be fun to try. Pair with wide-leg jeans, or dresses and skirts.
Available in tan (above) and black.
52 Outfits in 2022!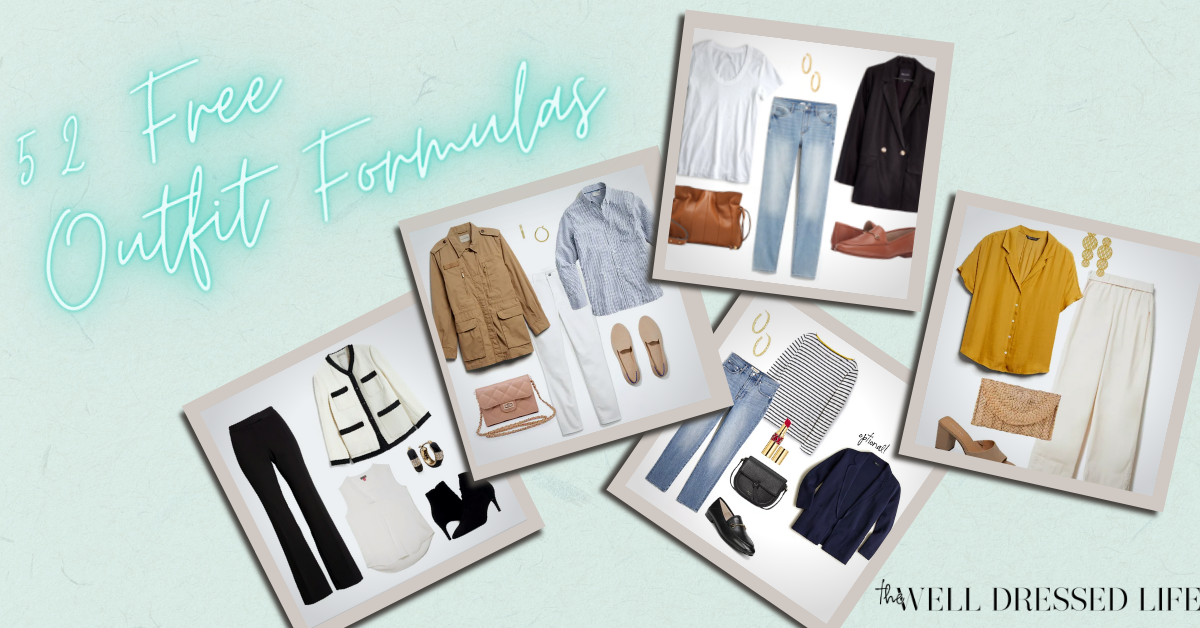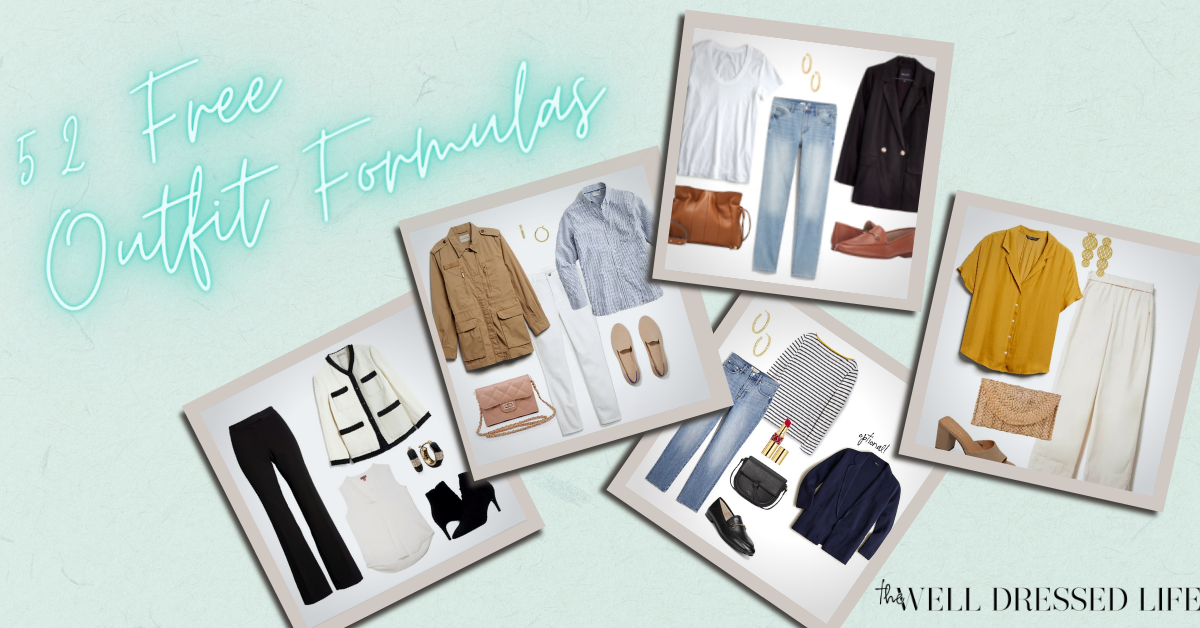 Follow Us on Instagram!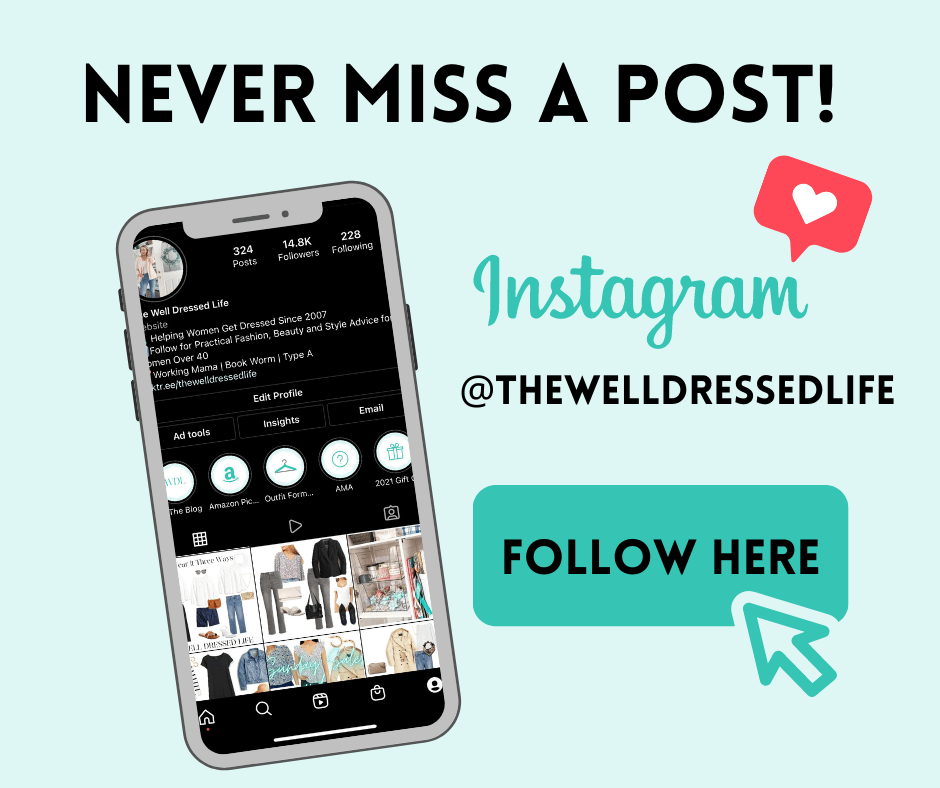 Our Style Content is Inspired by Our Readers
Our readership inspires all of our posts and is not sponsored or paid for by brands or retailers.
Recommendations are based on my experience as a personal stylist and wardrobe consultant for over a decade. I worked with busy, down-to-earth women who wanted to look chic and feel confident but were often confused by so much of retail.
Some links are affiliate links, which means if you purchase via our site, we receive a small commission.

If you enjoy our content and would like to help us grow, please follow on Instagram and join our Private Facebook Group to access more advice and exclusive in-depth conversations with other like-minded women.
Learn about our mission to help women look and feel their very best, every day, here.
Sign Up for Daily Content and Receive Our Free Classic Wardrobe Checklist