It's been almost seven months since we featured Banana Republic in our Monday What to Buy at Post.
Over the past few seasons, their collections, while gorgeous, hav increased in price and they have offered little sales.
Much of their new inventory leans more toward an editorial approach to getting dressed rather than going to work.
Sartorially, I appreciate the brand's evolution, but as an ambassador of stylish practicality, I find it hard to get behind.
There so many retailers offering expensive statement pieces.
Do American woman need another option for a pair of $450 metallic "explorer" shorts?
Where are we wearing these?
In car line?
On date night that I now can't afford because I spent $450 on shorts?
My smart mouth wants to say, "Calm down; you're still a Gap brand."
Additionally, they redesigned their website to function as a Lookbook, with models styled to an inch of their lives, making it difficult to see the piece for sale.
I would jump off the page if I didn't know what I was doing.
The good news is that I do know what I'm doing.
And the better news is that laying behind their home page filled with $1000 coats and $500 fringe skirts is a solid lineup of the Banana Republic we love, and today, hallelujah! They are finally offering 40% off your full-price purchase.
So if you've been waiting for a sale, this is it. Unfortunately, their last sale was in February, so we might not see another one until Spring.
What to Buy at Banana Republic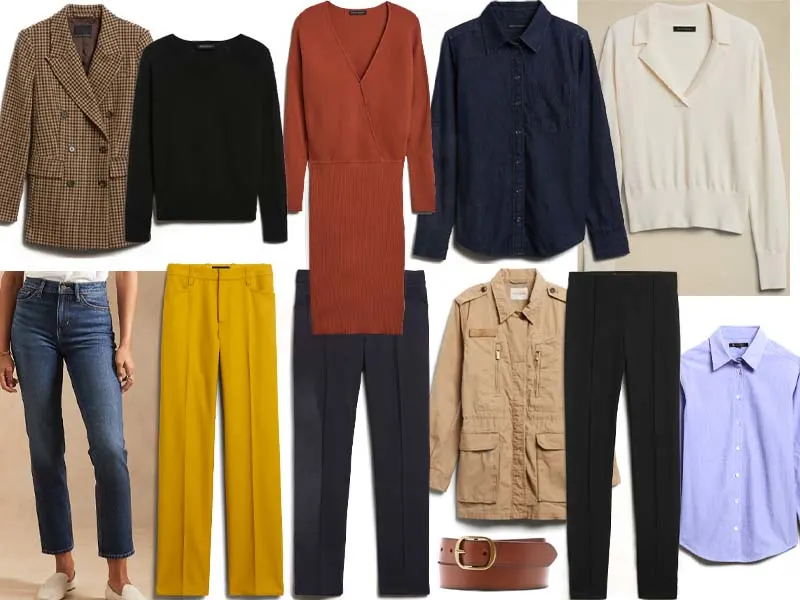 I rounded up my top twelve picks that range from office to weekend-appropriate pieces, with many able to play double duty.
Not sure how long the sale will last, probably only for the next few days.
They offer a decent size range, from 0 -20 in many styles, and some tall and petite cuts.
So let's do a little shopping…
Modern Wool Blazer, $270 NOW $162
Wear to work with your favorite black pants, or pair with straight line dark wash jeans. You can also wear with your black or brown coated jeans, boots, pumps or pointed flats.
Available in regular and tall in sizes 0 – 20.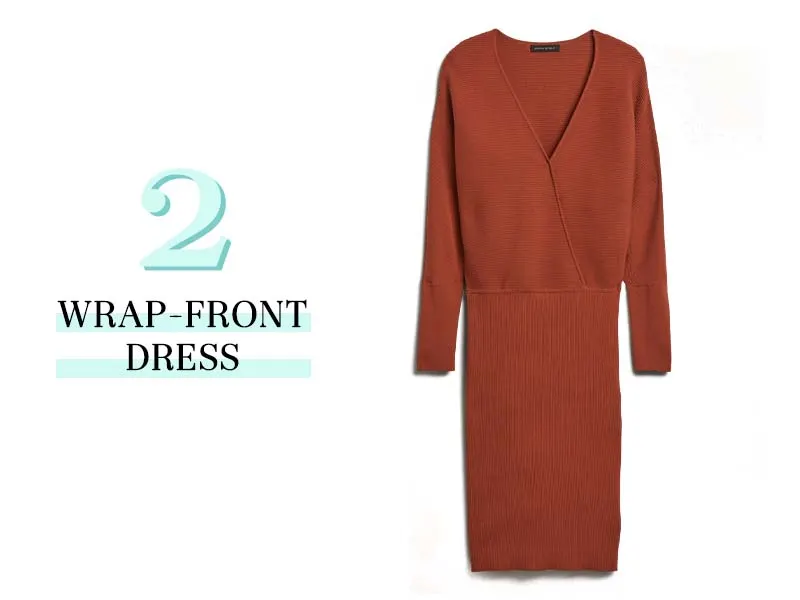 Wrap Front Dress, $140, NOW $84
Cut like a sheath with the comfort of a sweater, this wrap front dress is stunning on.
You can wear as is or add a belt, comes in several lovely colors including black, white, camel and spice (above).
Love this for the holidays or a night out.
In regular, tall and petite, from XXS – XL.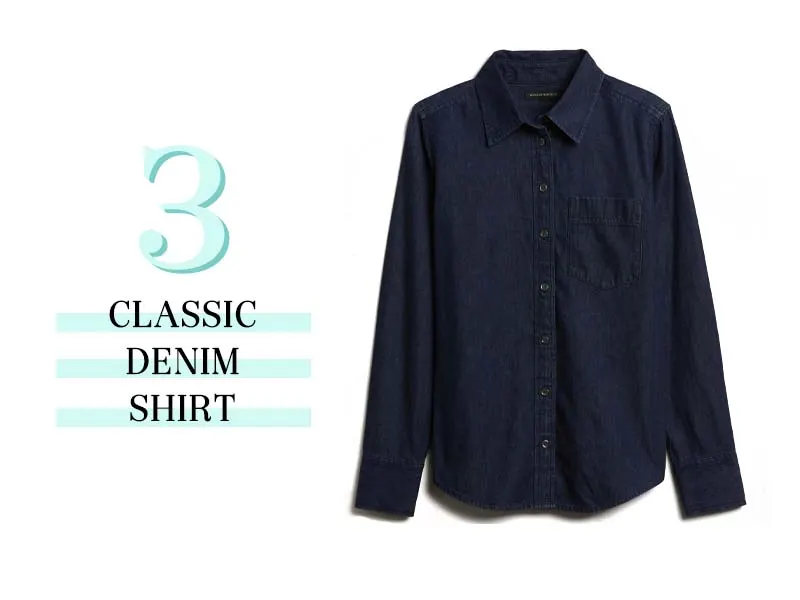 Classic Denim Shirt, $80, NOW, $48
A staple for fall, in the darkest of rinses.
I would wear with black ponte leggings and flats for a work at home but want to fell dressed look.
Available in regular, tall and petite in XXS – XL.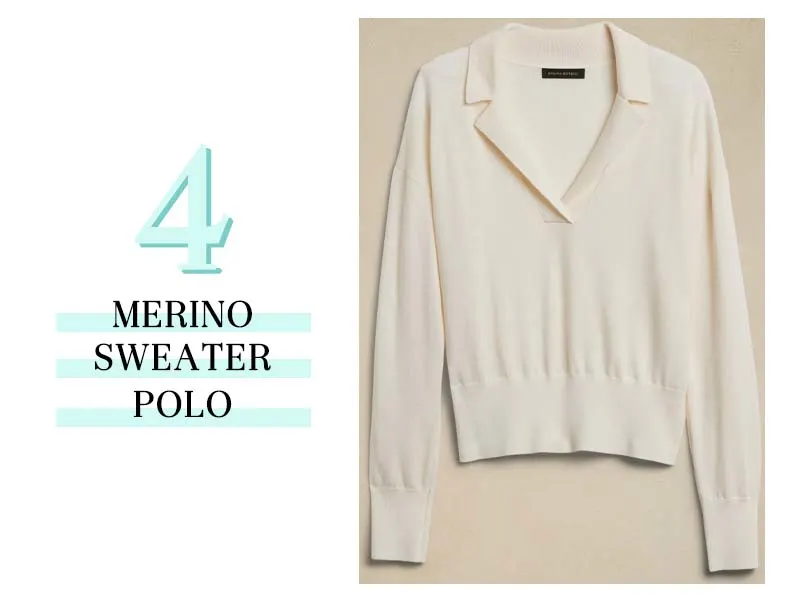 Merino Sweater Polo, $100, NOW, $60
The return of the polo, with a more modern silhouette is so lovely for fall.
I adore this merino wool option with a slightly lower neckline, though still modest, and relaxed fit. It's a wonderful stand alone piece or a first layer.
Available in ivory, pink and a color they are calling "olive green" which reads more brown.
In sizes XXS – XL in regular and petite.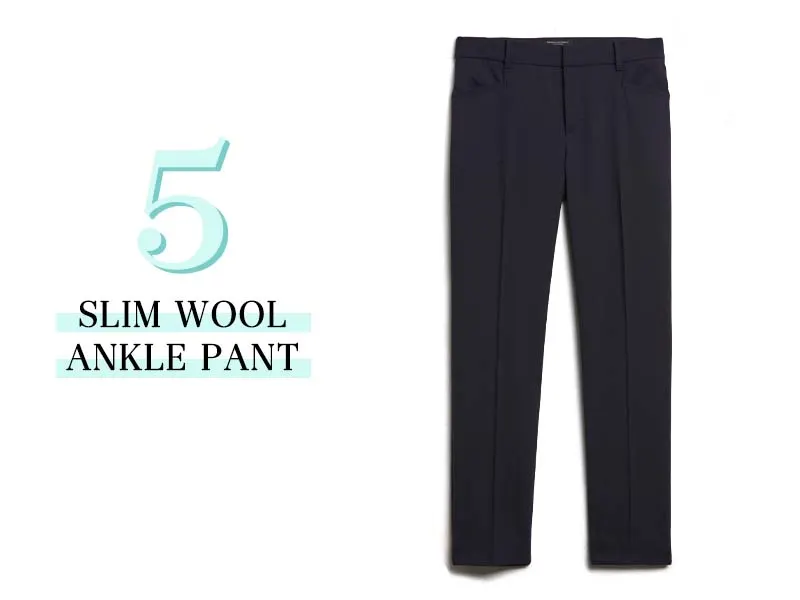 Slim Wool Ankle Pants, $140, NOW $84
This is why the sale is so great, these are fantastic, slim legging ankle pants, available in camel, navy and black for well under $100.
Available in sizes regular and petite from a 0 – 20.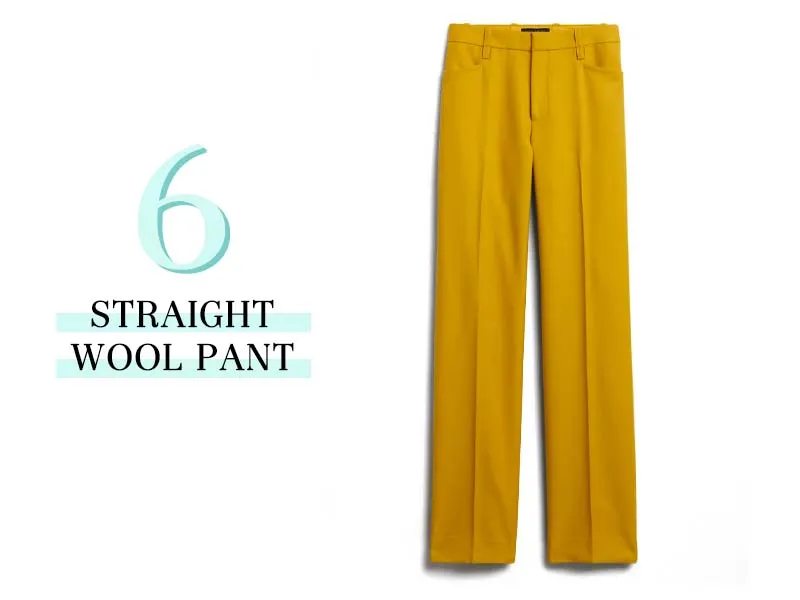 Straight Wool Pants, $150, NOW, $90
Another fabulous pant option are these straight leg wool pants. They have a fabulous drape, that you can dress up or down.
Available in six colors, including this mustard yellow, a bright pink, fun green, and, of course, your go-to tan, black and white.
In regular and petite, in 0 – 20.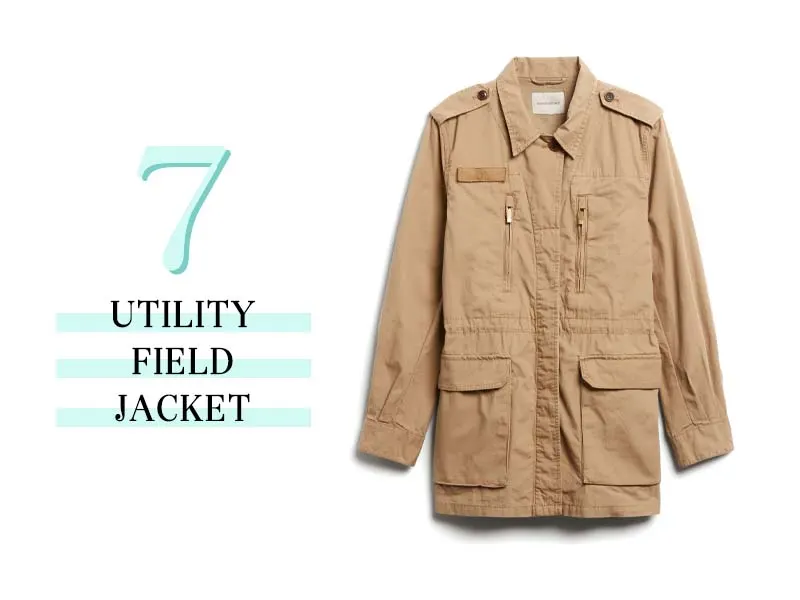 Utility Field Jacket, $230, NOW, $138
Banana Republic always makes a great field jacket.
This is outerwear that makes an outfit. Your choice of tan or green (skip the camo option).
In regular and petite, in XXS – XL.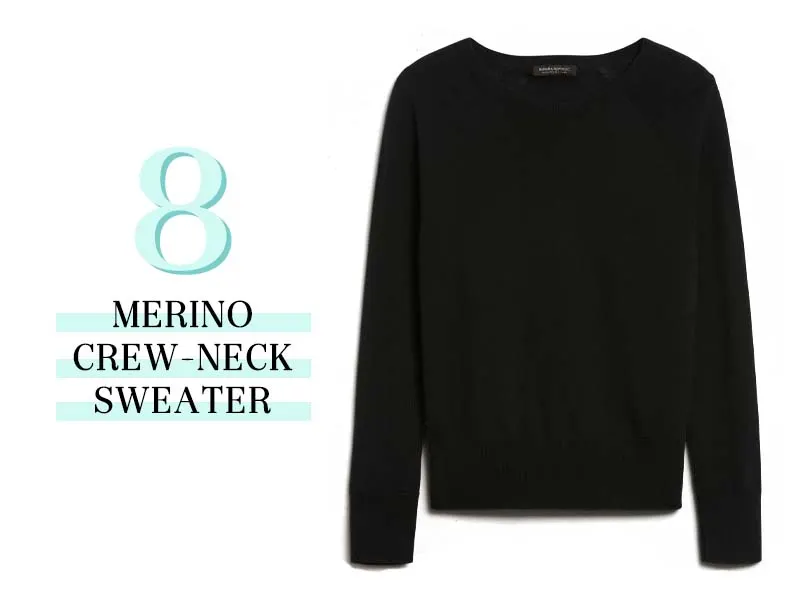 Merino Crew Neck Sweater, $80, NOW $48
I'm stocking up on some fresh, lightweight crew neck sweaters, since they are on sale for just under $50.
Available in black, grey and white, all perfect neutrals to pair with black pants or your favorite jeans.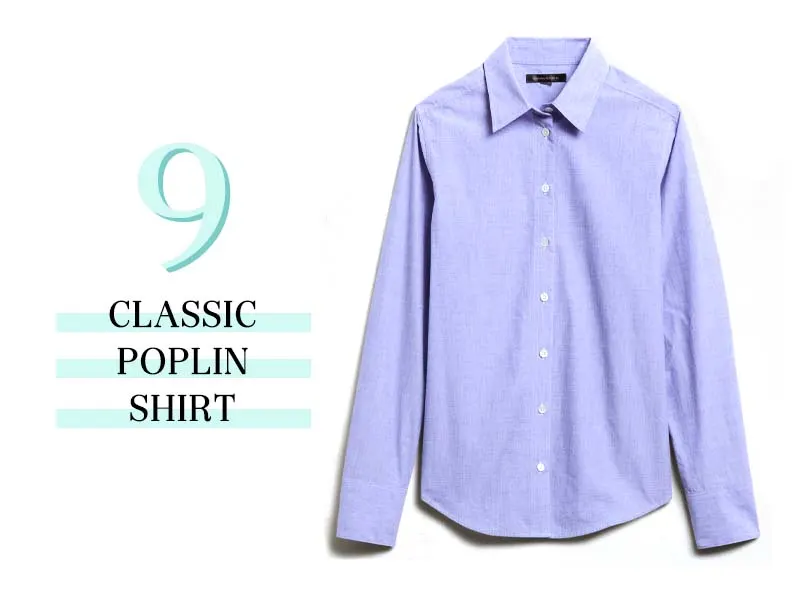 Classic Poplin Shirt, $80, NOW, $48
Another classic staple, this poplin shirt comes in a range of colors. I scooped up the navy strip.
Available in regular, tall and petite in XXS – XL.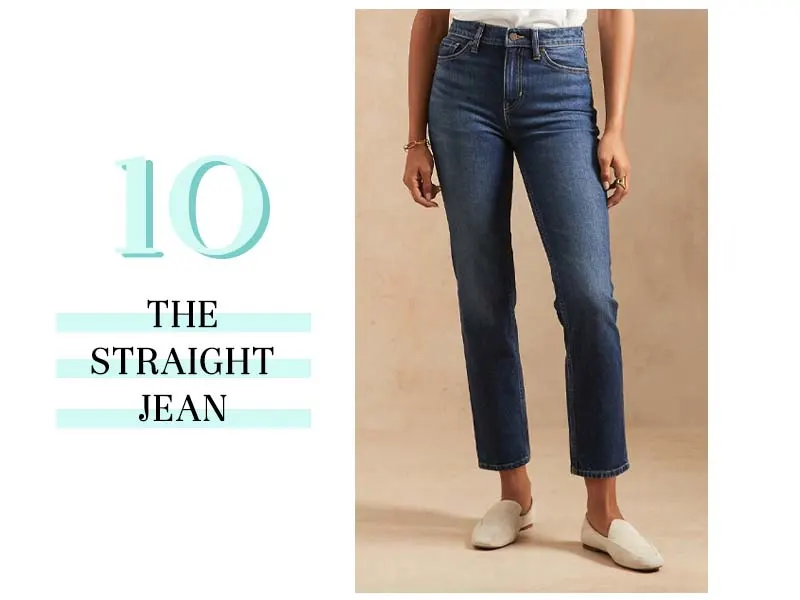 Straight Jeans, $110, NOW, $66
Banana's medium wash denim is one of my favorite. It works with everything, and on sale, this classic style is only $66.
In regular, tall and petite, in sizes 24 – 35.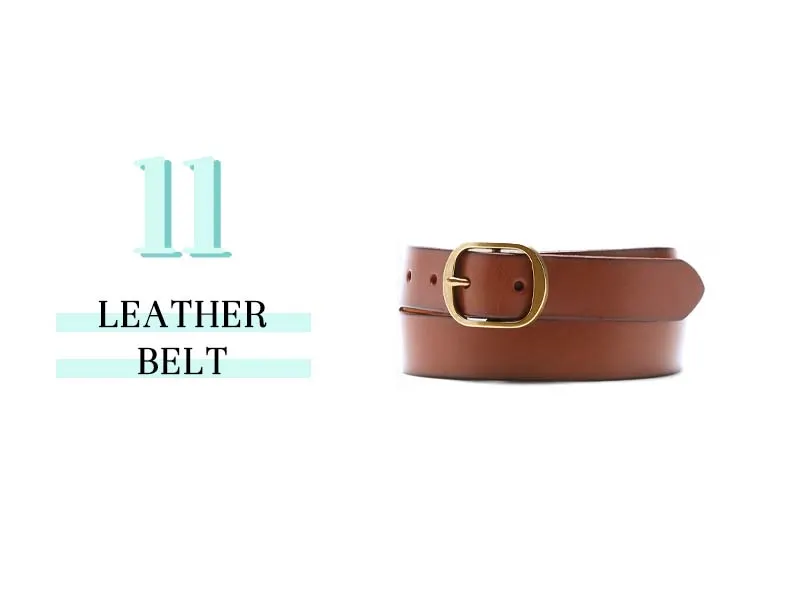 Leather Belt, $60, NOW, $36
If you're doing our Wardrobe Challenge and realize you need a new belt, give this one a try. You're choice of tan with gold hardware or black with silver.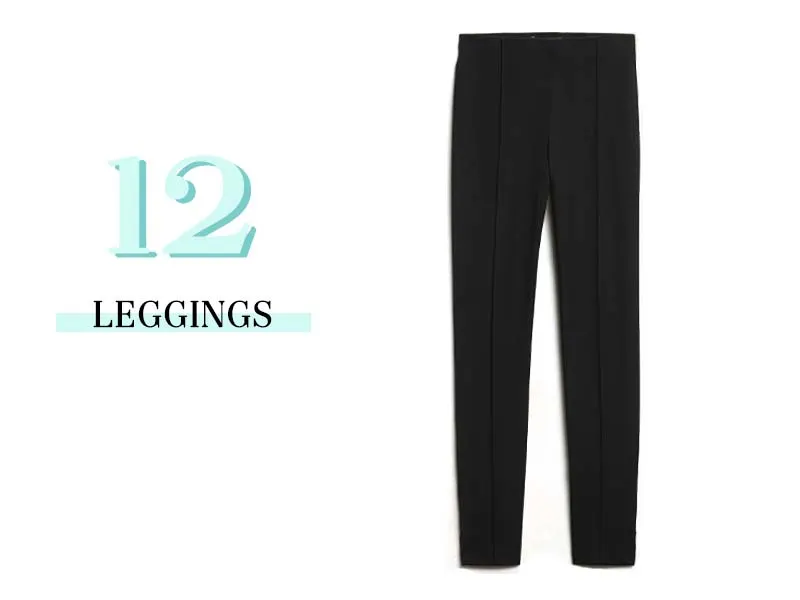 Leggings, $90, NOW, $54
They are calling these leggings, but they are not like the Zella ones we've featured recently. These are a ponte knit, with a front seam that gives a tailored finish, so you can dress them up and take them to the office without some telling you "leggings aren't pants."
These are pants 😉
Available in navy and black, in regular and petite, sizes 0 – 20 your choice of short, regular or long inseam.
Back By Popular Demand!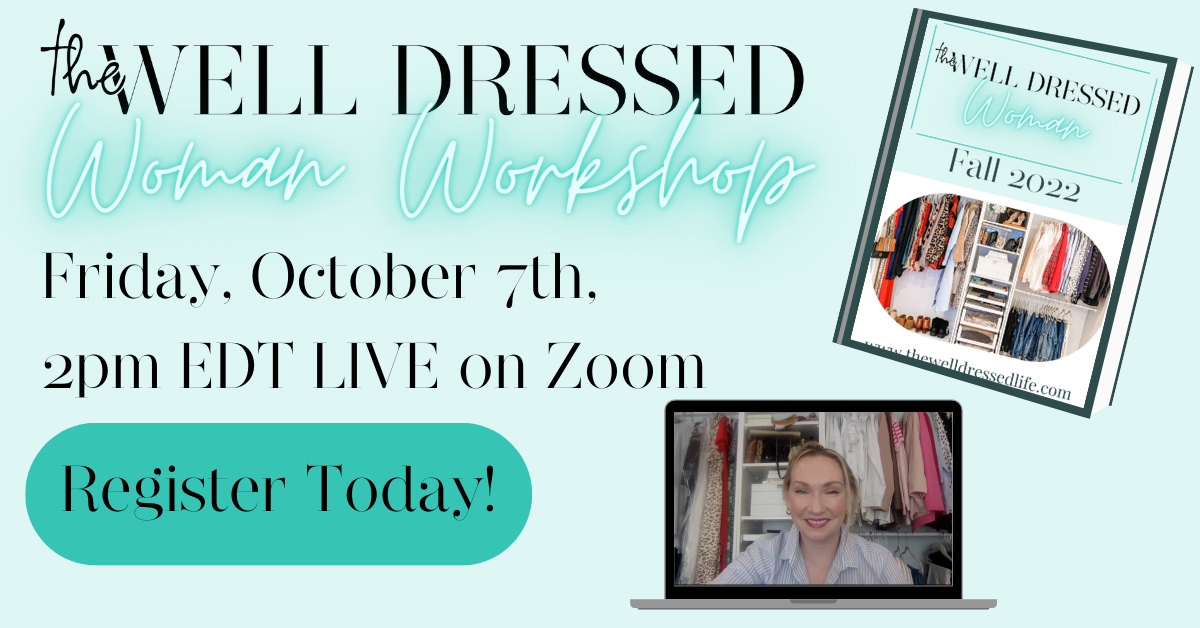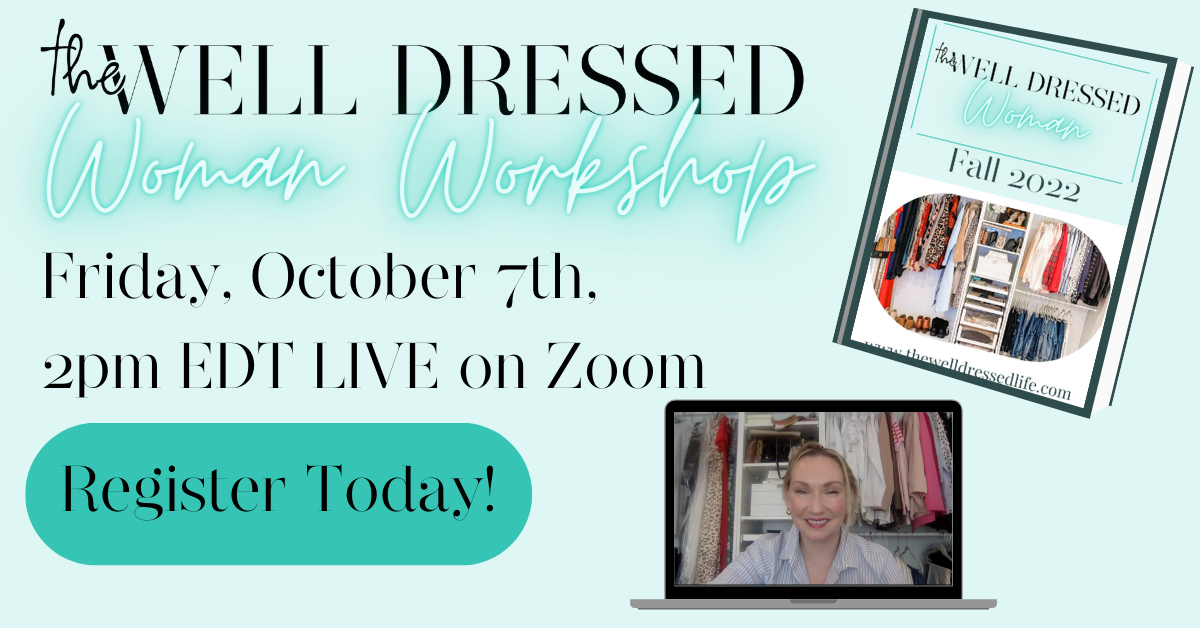 52 in 2022!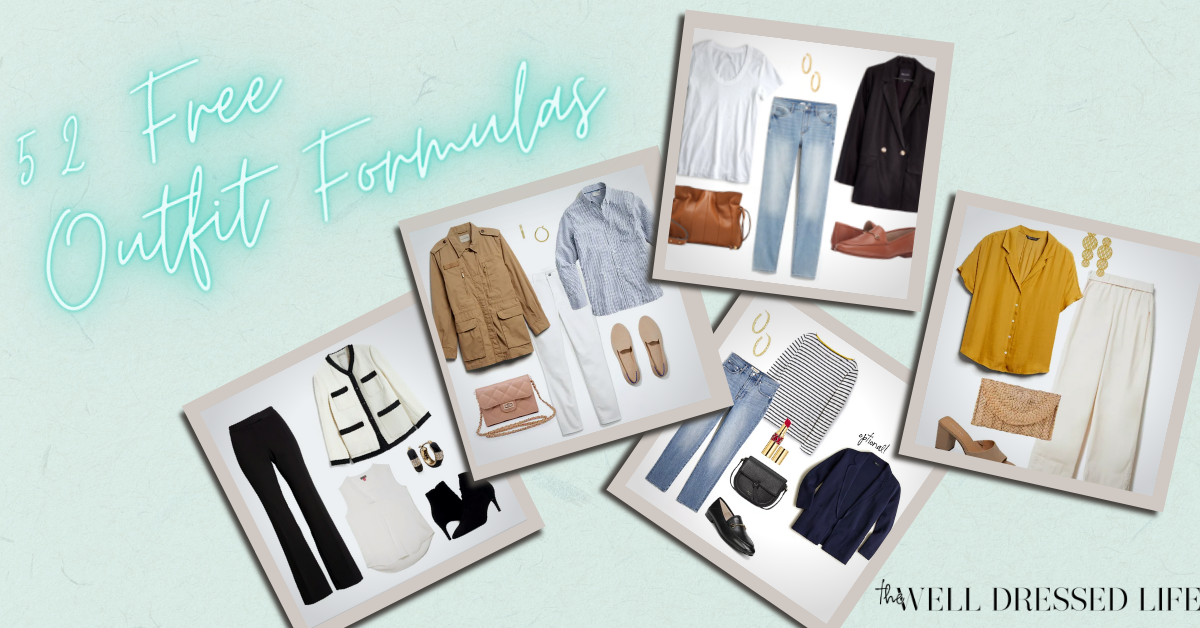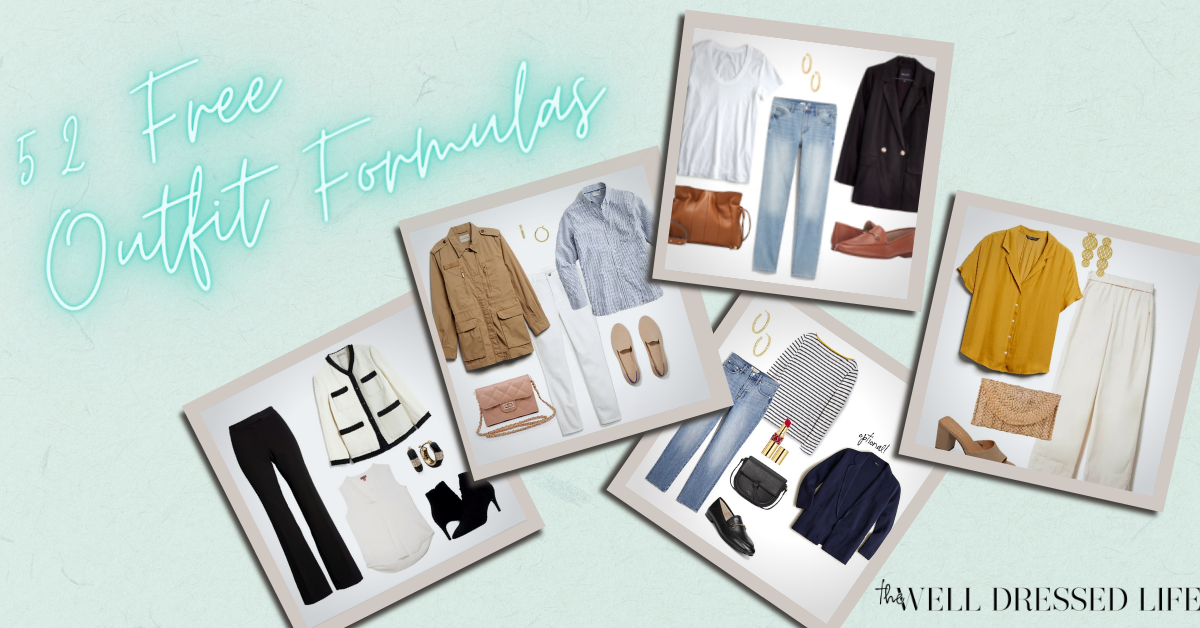 Follow Us on Instagram!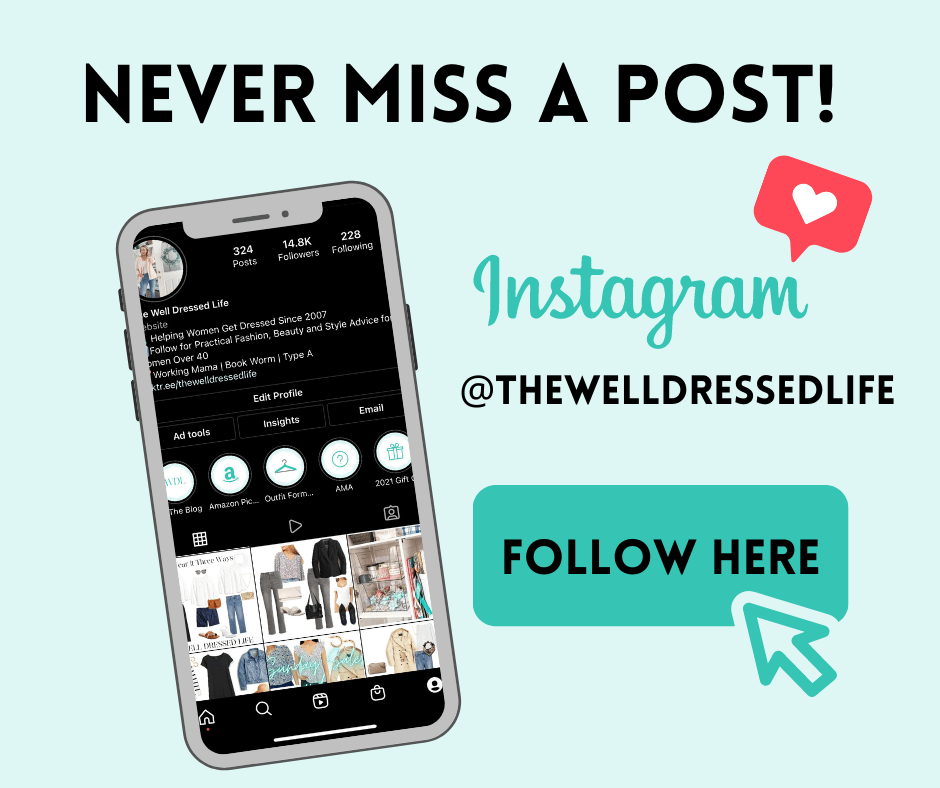 Our Style Content is Inspired by Our Readers
Our readership inspires all of our posts and is not sponsored or paid for by brands or retailers.
Recommendations are based on my experience as a personal stylist and wardrobe consultant for over a decade. I worked with busy, down-to-earth women who wanted to look chic and feel confident but were often confused by so much of retail.
Some links are affiliate links, which means if you purchase via our site, we receive a small commission.

If you enjoy our content and would like to help us grow, please follow on Instagram and join our Private Facebook Group to access more advice and exclusive in-depth conversations with other like-minded women.
Learn about our mission to help women look and feel their very best, every day, here.
Sign Up for Daily Content and Receive Our Free Classic Wardrobe Checklist