Our What to Buy at series continues with a roundup of some incredibly wearable, size-inclusive pieces from one of our favorite retailers, Banana Republic.
Hopefully, you are enjoying a long weekend, so pour yourself another cup of coffee and let's shop Banana Republic's New Arrivals, where you can take 40% your purchase at check out.
What to Buy at Banana Republic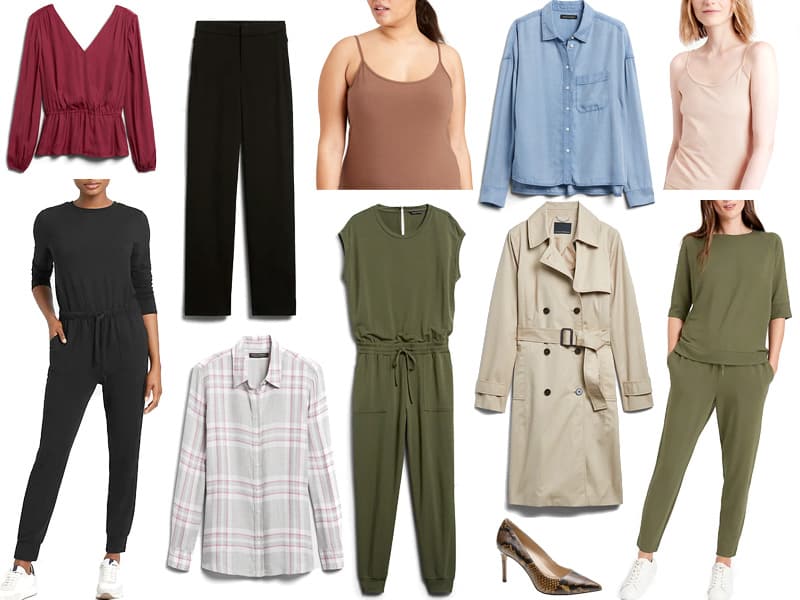 Banana Republic has long been a Well Dressed Life Community favorite. With their mix of easy to wear pieces, for work and weekend, along with their full-size range (including petite, plus, and tall), it's hard not to love. In many ways, they are a rare retailer that figured out a way to grow with their target market, always evolving but never steering too far away from what makes them work.
So let's talk about what to focus on. There's no category I would tell you to avoid. Right now, there are some fantastic options for the season ahead. Whether you'll be home-based for the foreseeable future, are going back to the office, or simply need to refresh some basics, there is something here for everyone.
Wide Leg Pant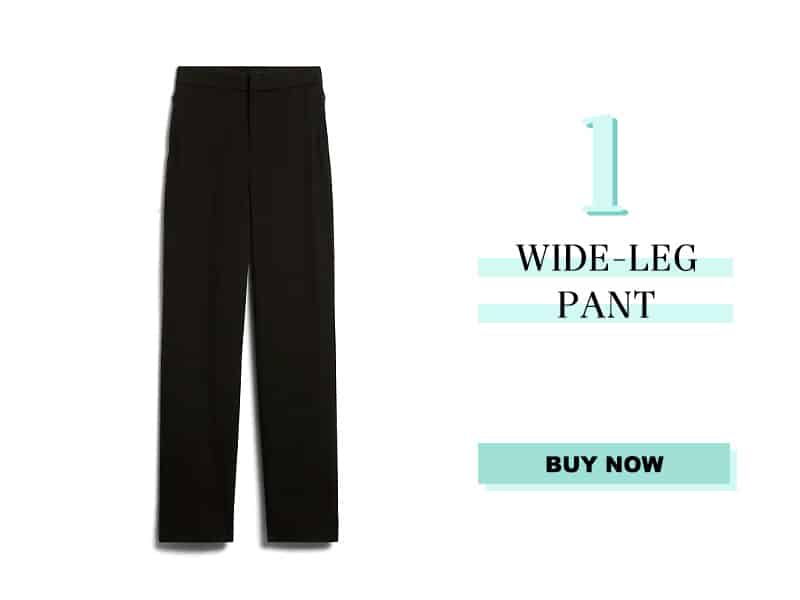 Wide-Leg Pants, $110
These wide-leg pants are a work-from-home dream. They are high-waisted, with a subtle side elastic, and oh so comfortable. Skip the cream option (totally see-through) and go instead with basic black.
Remember, when wearing anything wide-legged, keep your top fitted to your body to create a balanced shape.
Available in short, regular, and long from sizes 0 – 20.
Trench Coat
Trench Coat, $229
Need a trench? With 40% off this classic trench coat is under $140. That is a tremendous deal considering how often you'll pull this out of your closet. If tan isn't your best color, opt for the black, or go with the non-traditional but still neutral sage.
Terry Joggers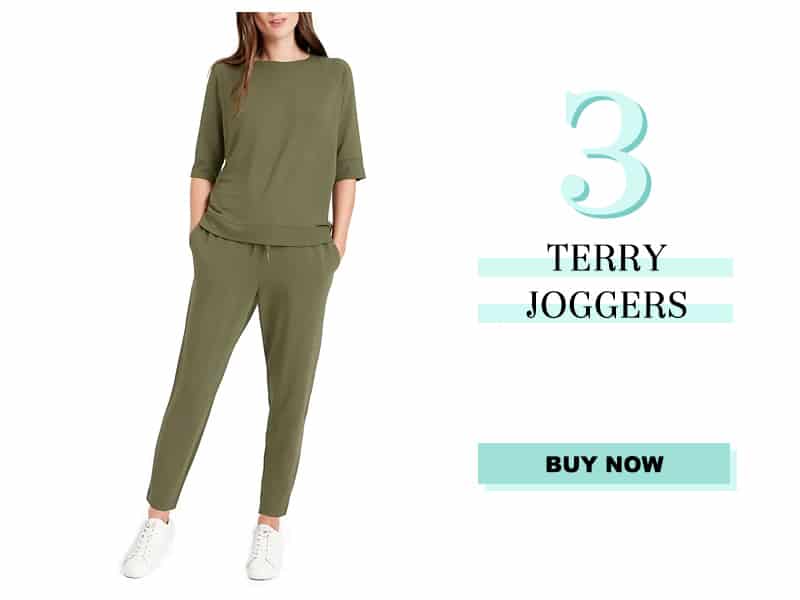 Terry Jogger, $70
These Reader Favorite joggers are worth the hype. If you want a casual pant somewhere between a sweatpant and a legging, these are for you. Available in black, green, and light grey in XXS – XXL and petite (here).
Pick up the coordinating top to create a sophisticated matching "set."
High-Low Shirt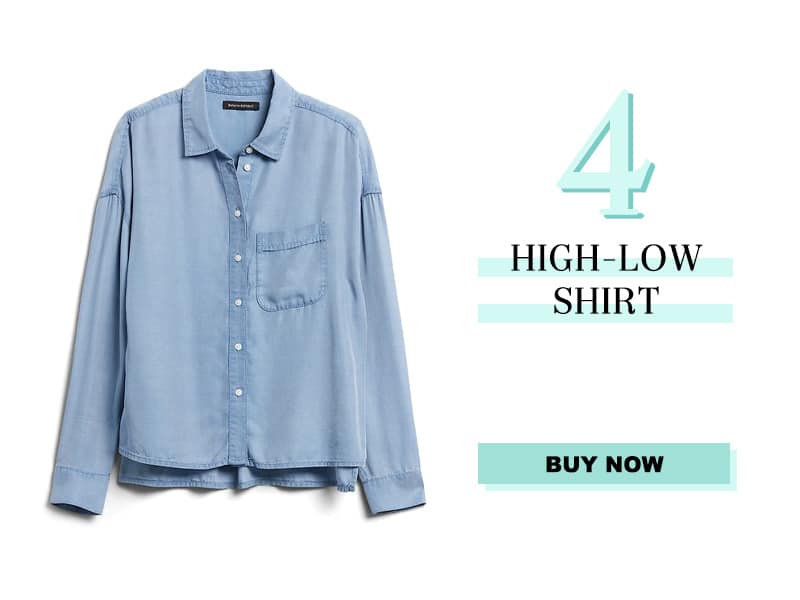 High-Low shirt, $80
This slightly oversized high-low shirt will pair perfectly with any bottom, from a pair of black joggers, to faux leather leggings, to your go-to black work pants. Half tuck in the front and let the back drape to create a casual but polished look for work or weekends.
Available in regular and tall sizes from XXS – XXL.
Flannel Shirt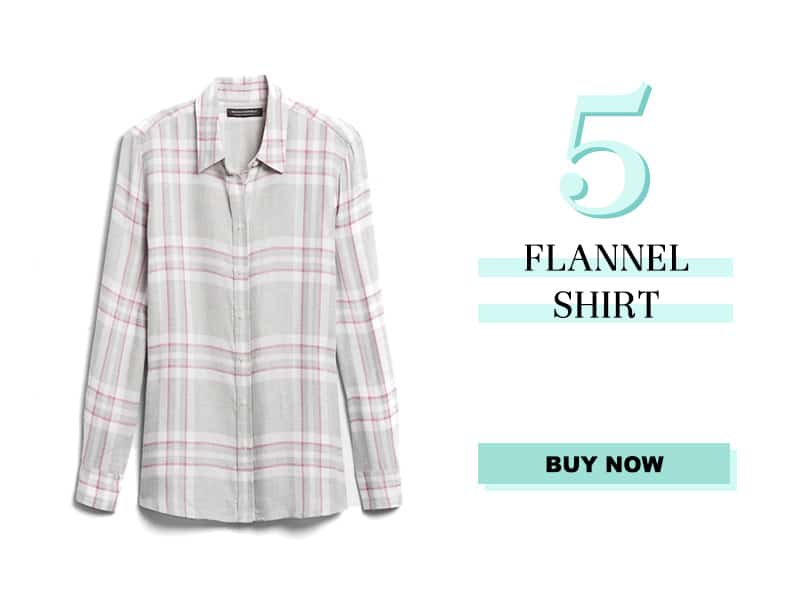 Flannel Shirt, $80
I love this pink flannel Dillon Classic Fit Shirt. It has a slimmer, more feminine cut and would look lovely with dark or grey jeans.
Available in several patterns, in regular, tall, and petite sizes.
Peplum Top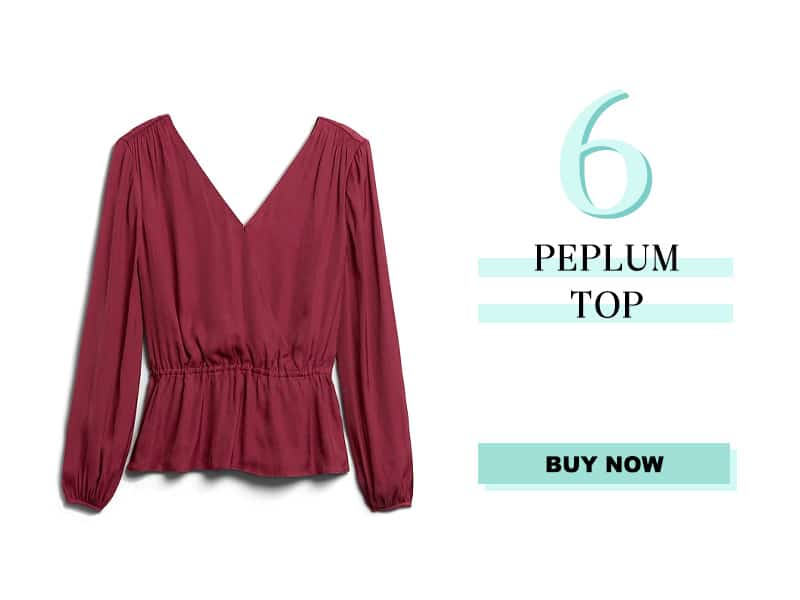 Peplum Top, $80
Peplum tops can be incredibly flattering, especially if you are trying to minimize your midsection. Just be sure to pair it with a bottom that has a flat and smooth waistline. This top would be great for work, zoom, or a night out for drinks and dinner.
Available in regular and tall sizes, XXS – XXL in a neutral floral, olive green or berry (above).
Jumpsuits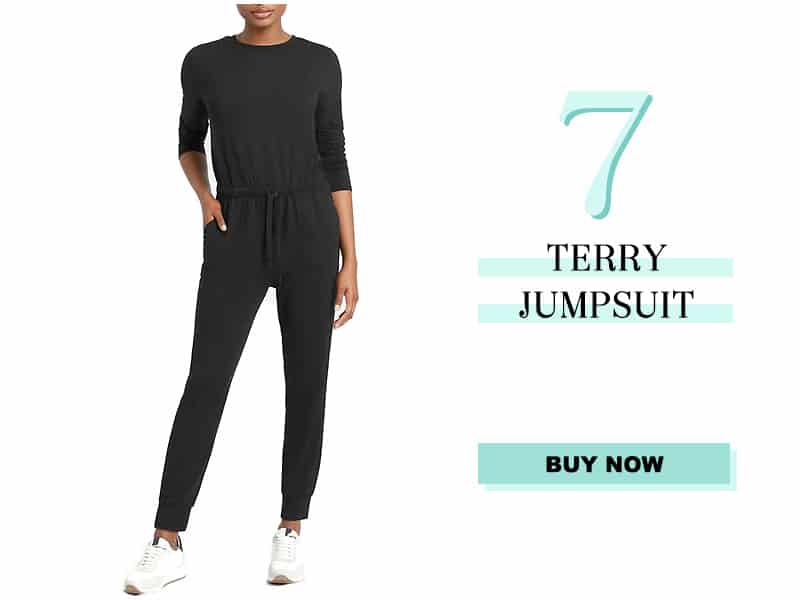 Terry Jumpsuit, $120
The first of two jumpsuit options on the list is this long-sleeve option.
Would I spend $120 on what is essentially a terry cloth onesie? No.
But with 40% off, you can make a case for it being the simplest form of one step dressing.
Pair either of these with a fresh pair of sneakers and a denim jacket for a cute and sporty, leggings-alternative outfit.
With FIVE STAR reviews, it comes in black, light grey, and oatmeal, in regular and tall sizes from an XXS – XXL.
I'm going with the black.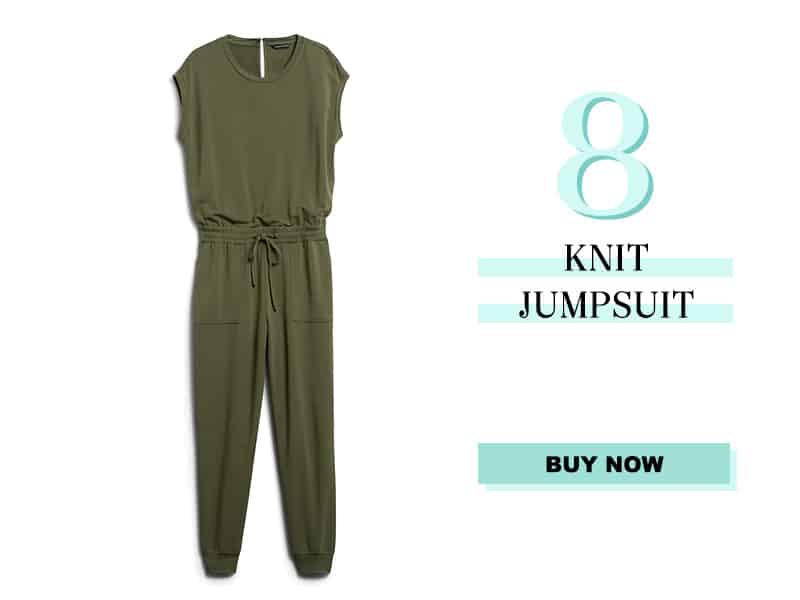 Knit Jumpsuit, $120
Your second option is this short sleeve version, in a slightly lighter-weight fabric. I like it here in the green, and I love how they style it with a leather moto jacket and sneakers. So cool.
Available in regular and tall sizes, XXS – XXL.
12-Hour Pump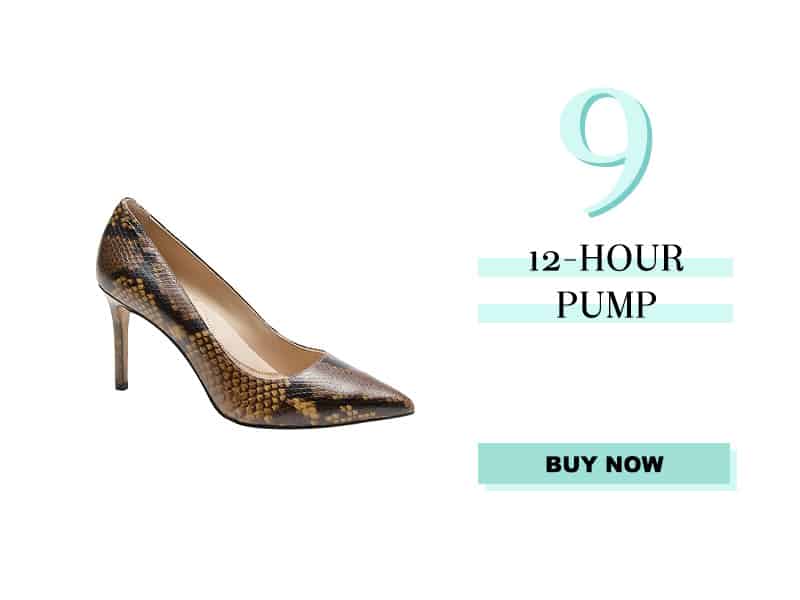 12-Hour Pump, $97
A few years ago, we asked our readers to tell us their favorite comfortable heel to wear to work, and the Banana Republic Madison 12-Hour Pump was at the top of the list.
This simple yet timeless and gorgeous heel is available in a ton of colors, textures, and patterns.
Right now, with the additional 40% off, they are around $50 (depending on the style). Take advantage of the savings if you need to replace a black pump or add a fun and poppy color for springtime.
Inclusive Cami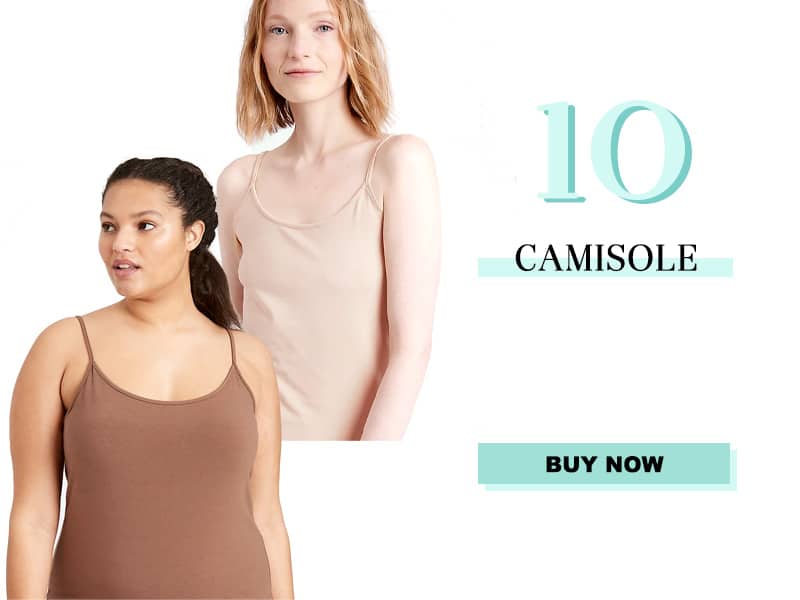 Camisole, $22
Size inclusive underpinnings for all skin tones at affordable prices. What a novel idea!
When I worked with private clients, the market lacked simple layering camis. On the rare occasion, I found something decent, it was often too dark for me and way too light for my darker-skinned clients. So my delight over these $22 (plus an additional 40% off) cannot be overstated.
Available in 11 nude-to-you colors, in regular and petite, up to a size XXL. Go stock up for the spring, when tops become see-through whether we like it or not.
What to Buy at Banana Republic
Our Style Content is Inspired by Our Readers
Our readership inspires all of our posts and is not sponsored or paid for by brands or retailers.
Recommendations are based on my experience as a personal stylist and wardrobe consultant for over a decade. I worked with busy, down-to-earth women who wanted to look chic and feel confident but were often confused by so much of retail.
Some links are affiliate links, which means if you purchase via our site, we receive a small commission.

If you enjoy our content and would like to help us grow, please follow on Instagram and join our Private Facebook Group to access more advice and exclusive in-depth conversations with other like-minded women.
Learn about our mission to help women look and feel their very best, every day, here.
Sign Up for Daily Content and Receive Our Free Classic Wardrobe Checklist