This content has been archived. It may no longer be relevant
When it's ungodly hot outside, sometimes the only logical article of clothing to wear is a pair of shorts. But, of course, retail has a way of making it incredibly frustrating for the over 30 crowd to easily find any reasonable options. I say it all the time, but I have underwear bigger than some of the shorts hanging in stores, and I'm not wearing granny panties. And I'm all for distressed denim, but some of these shorts look like they were malled by a bear, with a mind-boggling price tag to boot.
Luckily, there are some decent, even cute pairs to pick up. You just need to know where to look and what to look for, so today we did that for you. Before you say, I don't wear shorts because I have ugly knees, let's remember that all knees are ugly. So if you need it, slather on some self-tanner, and pick up some of these finds before it turns back into sweater weather.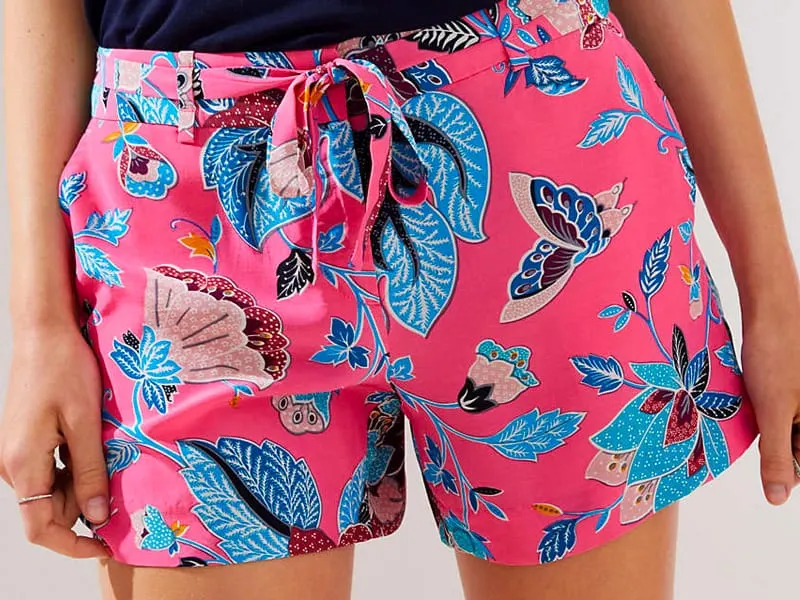 To keep this simple, we broke down our favorite picks by store, with options for every shape and size throughout. Regarding length, it comes down to your personal preference. I'm 5'10, and my legs are long but not supermodel long, so I like a 5″ inseam. For some reason, a 7″ feels awkward on my frame. There is no right or wrong, so focus on what feels right and practically what you can sit down in. If you are petite, a 3.5″ inseam, may give you some length and help create some height. When pairing tops with shorts, I go for contrast. If I'm wearing a shorter short, I wear a 3/4 sleeve top, or a button down with the sleeve rolled. Anything 7″ or longer, I would go sleeveless. Again, play around with the proportions that feel right to you.
LOFT
OLD NAVY
J Crew
Talbots