Updated 2019: This article was originally posted last year. If you have recently completed or are working through our Wardrobe Challenge in our Private Facebook group you likely have things you need to get rid of. Lauren wrote a comprehensive roundup of all of your options, including various ways to resell, how to ethically donate and your best options to recycle. Links have been updated.
Are you working through the 4 Weeks to a Better Wardrobe Series? If so, no doubt you will end up with a pile of clothes that you need to get out of your closet. I'm guilty of hanging onto clothes because they were expensive or still are in great condition and it breaks my heart to part with them.
Should you consign, donate, or recycle these pieces that you have determined no longer fit into your new and improved wardrobe?
Consign
Poshmark
I am a huge fan of Poshmark, which is an online consignment app.
To create a listing, you snap pictures of your clothes, fill in appropriate details like brand, size, original purchase price, and a short description, and then name your price. Typically, items are listed at least a 50% discount from the original purchase price.
To date, I have sold just over $1,000 worth of clothes, shoes, and accessories from my closet, which has put a bit of money in my pocket and helped to fund newer pieces for my wardrobe.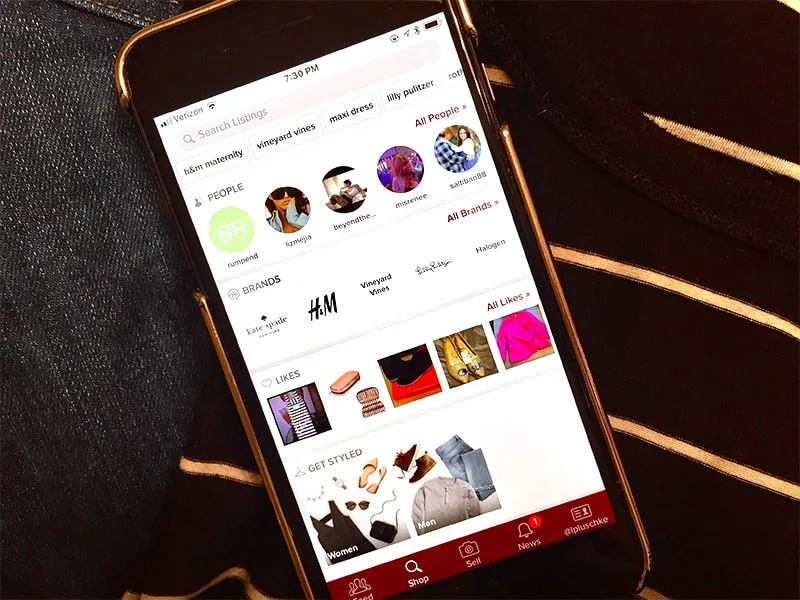 However, using Poshmark to sell your clothes does require a bit of work and finesse. Here are my best tips to get your items sold quickly:
Be Social.
Ultimately, Poshmark is a social network and you need to be an active participant in order to get your closet seen. As soon as you join Poshmark, other Poshers will start to follow you. Follow them back.
It doesn't matter if they don't have the same taste as you or wear the same size as you.
The point is that you want as many eyeballs on your closet as possible. I shouldn't admit this, but I have gone on "follow sprees" after I put my daughter to sleep. Just go throught the app and follow as many people as possible.
What a way to spend my "me" time!
Picture quality matters.
You should upload many different pictures of the same item. Take a picture of the item folded or hung neatly.
If you're lucky enough to have a dress form, use it! Take a close up picture so the texture and color is apparent. Can you find the original photo of the item online from the brand's website? Great! Add that too. If you have a nice picture of you wearing the item, you can add it as well.
Share. Share. Share.
Some Poshers have hundreds of thousands of followers, which means that your items will have high visibility if they are shared. If you share from their closet, they will return the favor.
Also, you will receive notifications of themed "parties." If you have items that follow the theme, share them to that party! Brand aficionados might be hunting for that exact J. Crew sweater from your closet from two seasons ago.
Ship quickly and package your items nicely.
Stock up on free boxes from USPS so you're not searching for a box when the time comes. Print out the prepaid shipping label, wrap the item in tissue paper, and jot down a quick thank you on an inexpensive note card.
You'll get high ratings for good customer service, which can help to attract more buyers.
Bags, Shoes, and Accessories sell the best.
Brands like Lululemon, J. Crew, Kate Spade, and Lilly Pulitzer also sell particularly well.
Bonus! I have to admit that while I'm selling, I do a bit of shopping too. Have you ever regretted that you didn't get something or it sold out before you could grab your size?
Yes, me too. Hunt for it on Poshmark! I am obsessed with these Franco Sarto sandals that I picked up at DSW a few years ago. By the time I realized how amazing they were, they were completely sold out. Poshmark to the rescue!
Not only do I have a backup of the color I love for when they wear out, but I also grabbed other colors. And I got them for about $12 each.
Like I said, Poshmark requires a bit of work, but you can make a darn good amount of money for your beloved items.
ThredUp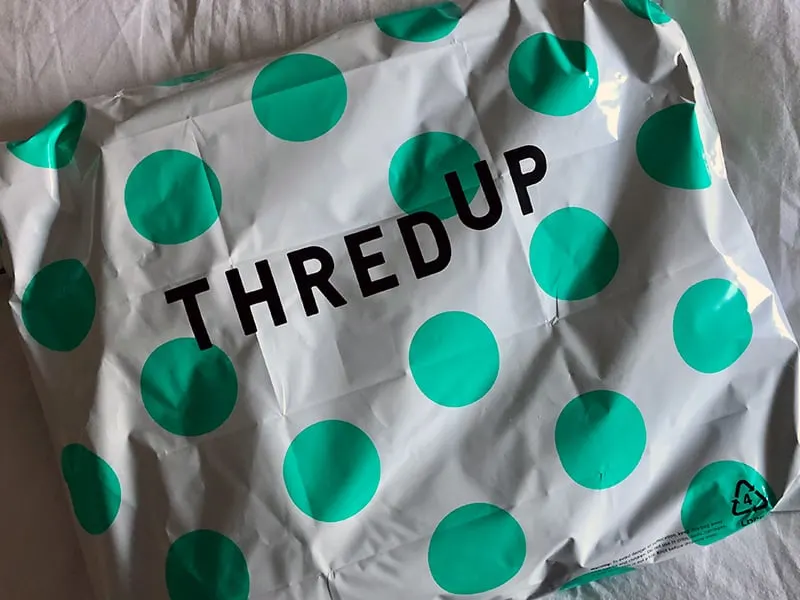 Another option is ThredUp. If you are short on time and you want these clothes out of your house now but still want to make a little bit of money, ThredUp is for you.
From their website, you order a bag, which includes a pre-paid shipping label. You can either choose to pay a $10 processing fee to have your bag processed quickly, or you can opt for a free bag, which can take several weeks to process.
But the process could not be easier. You fill the bag and drop it off at the post office and then…wait. ThredUp inspects your items, takes the pictures, lists it, sells it, and ships it. They notify you when your item is sold. Voila!
So why do I go through the trouble of Poshmark instead this super easy service? Because with ThredUp you earn a fraction of what you earn with Poshmark. For example, you might earn about $4 on ThredUp for a J.Crew Sweater, but about $20 on Poshmark. So it's up to you whether a bigger payout or ease of use is more important to you.
Donate
If I've completely scared you from consigning, you may want to opt for donating, with or without a tax deduction credit. I have gone this route as well; sometimes things just need to go.
My go-to charitable organization for clothing donations is Goodwill. The charity has an A rating on Charitywatch, and I personally like their mission. Be careful of the donation boxes in shopping center and gas station parking lots! Some (but not all) are for-profit and some of the organizations that own the boxes have questionable backgrounds, so make sure you are choosing one you feel good about.
Some retail stores will give you discounts or rewards for donating clothes. H&M will give you 15% off a future purchase, J.Crew will give you $20 towards a pair of jeans in exchange for your old pair, and Levi's will handle your Goodwill donation for you and will give you 20% off a future item purchase.
Recycle
If an item is too worn for consignment or donation, it can be recycled. Check to see if your town has a nearby textile recycling center. You can also recycle items using Planet Aid's donation boxes; they repurpose and sell the textiles, while using the profits for good causes like Teacher Training, Child Aid, and Farmers' Clubs in Africa, Asia, and Latin America.
Hopefully, there's a solution here for you that will ease the pain of letting go of your beloved pieces of clothing, help fund your new wardrobe purchases, or gain you some good karma points.
Need to catch up on our style challenge? Follow the links below and go at your own pace.
Week 1, Week 2, Week 3, Week 4