I love Amazon, that's obvious.
But the one category I struggle to gush over is their fashion. It is so hit or miss. When it's good it's so great, when it's bad it's terrible.
What they do well is jewelry, you can't beat the prices and I find myself wearing it every single day. Accessories like small bags and clutches are also winners.
So today, as we continue our Amazon Prime Day Cover I sorted through thousands of items to find the best ones, all easy to wear, affordable and great a quality.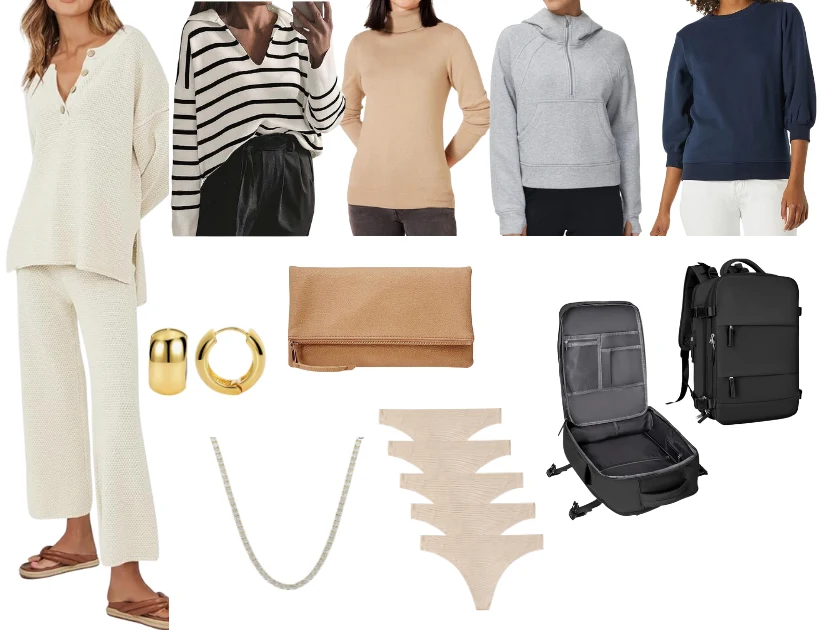 Amazon Essentials Women's Classic-Fit Turtleneck – Prime Day Deal – $20.90: I wear this turtleneck on repeat and it's turned into a reader favorite. Available in sizes up to 4X in a range of colors. It's lightweight, runs true to size and it an ideal layering piece this time of year.
Long Sleeve Polo V Neck Pullover Sweater – Prime Day Deal – $31.91: You've seen me in this striped polo (here). I love a stripe and when I find one in a v-neck I pick it up. This is thick, comfortable, and is nice for transition season.
Similarly I also have this oversized stripe sweater that I wear with black faux leather leggings and sneakers, also very cute and comfy and on deal for $25.
The Drop Women's Southampton Zipper Foldover Clutch – Prime Day Deal – $23.92: A go-to clutch for nights out at an awesome price. I have this in taupe (above).
THE GYM PEOPLE Half Zip Long Sleeve Fleece Crop Pullover – Prime Day Deal – $30.99: The Gym People run small, so consider sizing up. And this well hit right at your hip, nice if you wear high waisted leggings. For me, this is strictly to wear to workout.
Chunky Hoop Earrings, 14K Gold Plated – Prime Day Deal – $11.19: These are awesome, you will love them. They don't tarnish, are lightweight and come in different sizes and metal tones.
18K Gold Plated 4.0mm Cubic Zirconia Classic Tennis Necklace – Prime Day Deal – $23.99: The compliments I get on this are hilarious as if I'm running around in a real diamonds. But I love it. It adds some sparkle and is just and affordable fun addition to dressed up or casual looks.
Seamless Women Underwear Thongs – Prime Day Deal – $12.79: These have been all over my TikTok , with over 50,000 five star reviews. I ordered them while they are 5 for $13. A crazy deal considering how much you can spend on one at Nordstrom.
2 Piece Knit Loungewear Set – Prime Day Deal – $36.33: I featured this set a few weeks ago (you can see it here) and so many of you loved it. It's on deal today for $37. Lots of neutral color options, great for travel, or working from home. I'm 5'10 and took the large to get the length. If you are on the short side, you might want to get this hemmed.
Large Travel Backpack – Prime Day Deal – $25.99: I have a couple trips coming up where I need a lot of clothes for just a few days. I don't want to check a bag but I want options. So I ordered this after seeing it a few time on Instagram. It's on deal for $25 today, and is getting delivered this afternoon! Worth trying if you are looking for an affordable travel backpack.
Amazon Essentials Women's French Terry Fleece Sleeve Detail Crewneck Sweatshirt – Prime Day Deal – $17.40: Finally, I like this sweatshirt in french terry that has a more feminine shape. Available in several colors, in XS – XXL.
And don't miss our picks from their Beauty Deals and our Favorites here.
Beauty Deals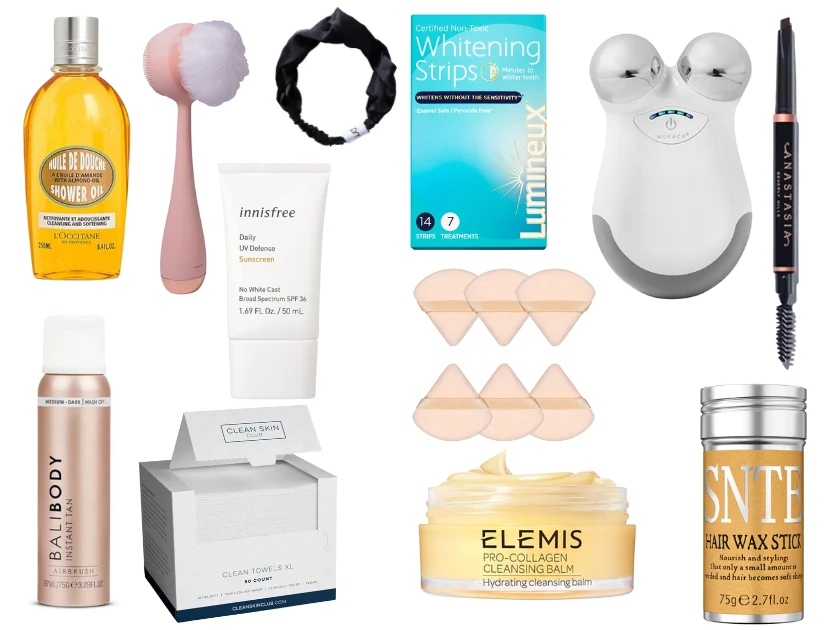 Big Savings on Favorites