If you feel like it's hard to figure out if some of your clothes and accessories are out of style, it's because it is!
A regular question in my in box is: how can I tell if my clothes are out of style?
And it makes sense because now, more than any other time in the 20 year career, the trend cycle is on steroids.
Unfortunately, there is no one-size-fits-all checklist or guide to follow.
So I tend to shy away from a broad conversation about it because it's been my experience when you tell someone their clothes are dated (only after being asked), you can still hurt their feelings.
It's not welcomed feedback.
In the past, when I have offered solicited advice, it turns into a debate that I don't want to engage in.
But here's the deal:
You'll never achieve the chic and sophisticated style you desire if you're closet if full of dated clothes.
Dated clothes do not equal modern, current style.
It's as simple as that.
Before we jump into this discussion let me say this:
Yes, you might have one or two pieces that you've had for a decade or two, and they still look great on you.
And obviously, if you have some vintage designer pieces that are in pristine condition, you're a lucky girl.
These are the exception and should not be the expectation.
How to Tell if Your Clothes are Out of Style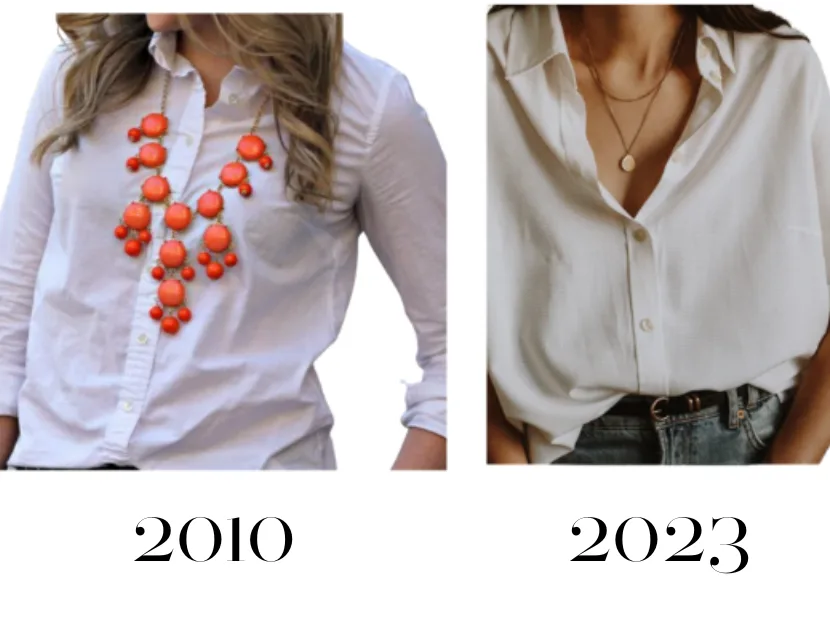 It's been my experience that when you think something is dated, it probably is.
Trends and Styles Come In and Out.
2010 was a whopping 13 years ago, and the oversized bauble necklace had a chokehold on many of us.
But styles evolved, and now the modern look is understated and layered.
You can start to see trends come in and out of style.
For the longest time, these necklaces were everywhere until they weren't.
It's the same for our clothes.
The challenge, however, with classic clothes is that the more simple the piece the harder it is to see when it becomes dated.
We often think that "classic" means forever, but it doesn't.
And this is perhaps the biggest issue; the longer you look at something, the less likely you'll be able to notice the subtle details that are aging your piece, hence, why having a second set of eyes is so important.
Ask your daughter, sister or best friend, someone who isn't worried about your feelings (lol), for their candid perspective.
With all that said, there are a few guidelines to consider:
When Was it Purchased?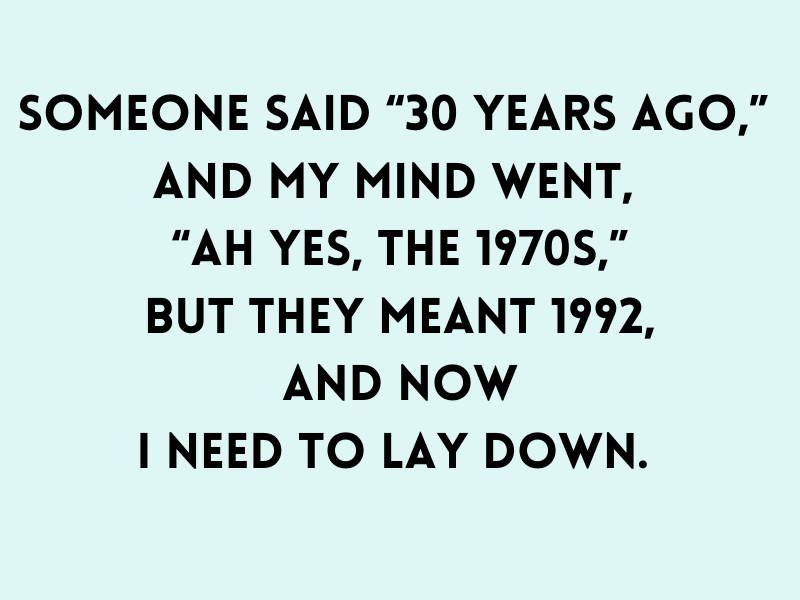 The easiest way to figure out if something is dated is to consider when you purchased it.
Clothes are not made or designed to "last forever."
Even the most classic piece will carry notes of the time it was designed.
A dress you bought in the early 2000s will look like the early 2000s.
Pants purchased in 2010 are 13 years old now.
Design is in detail; it's how style evolves.
So if you're hanging on to a piece from times past, your outfit will reflect that era, not the new classic.
This is why keeping an updated Pinterest Board is so helpful, because the more you observe styles the easier it is to see them evolving.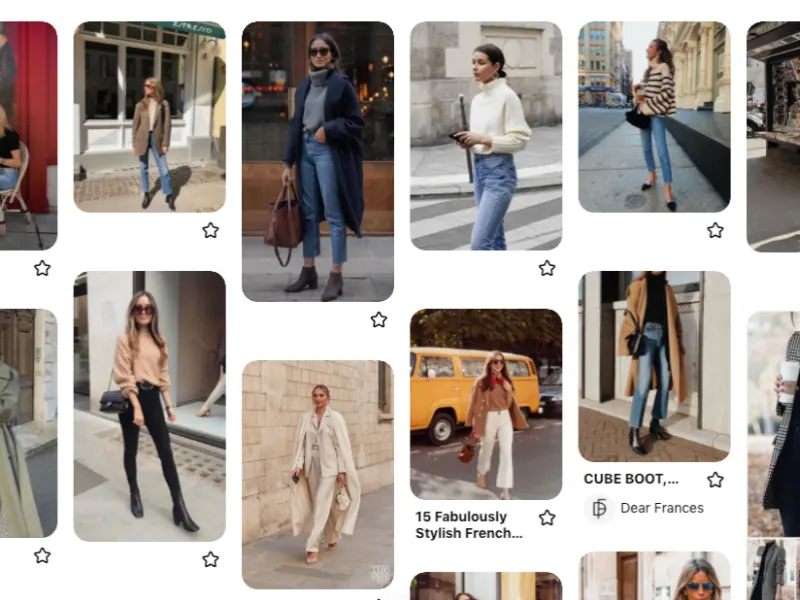 Dated Means More than Style
Clothes and shoes wear out.
Fabrics fade, seams weaken, and the piece generally looks tired.
So if you are hanging on to something that you loved and served you well but is starting to show its age, it's time to say goodbye and replace it with an updated version.
Wear and tear in a garment makes it look dated too.
Understanding Trends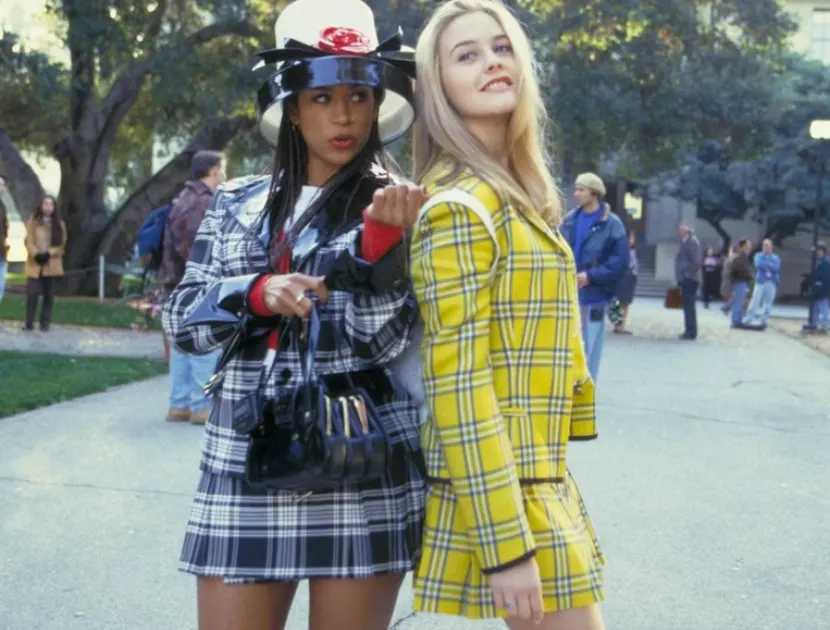 "Everything comes back in style."
No, it doesn't.
Nothing really "comes back." Instead, styles of the past influence current trends.
The other day, my almost 16-year-old daughter started to explain how, right now, trends are influenced by '90s style.
No kidding, I thought.
Many of us hit our prime in the late '90s or early 2000s.
Then, I wore everything from bias-cut slip dresses, cropped tees, and low-rise flare jeans.
And they are all back, but I could not wear nor would I want to wear what I wore in college today.
I would look nuts.
When I told her I could help her put some outfits together, she chuckled and said, "Oh, no, it's not your 90s. It's better."
And she's right.
I use to hear clients tell me they were holding on to something for when it comes back.
And my challenge to that was always, "you are not going to be the same person when it comes back around."
The new 90s inspired trend is a great example of that.
I was 19 in 1998. Now I'm 43.
Why would I want to recreate the looks I wore back then?
How You Style Things Matter
There is a lot of conversation about skinny jeans these days.
Are skinny jeans out of style? Can I still wear them?
I believe you can absolutely still wear them, but to keep your look modern, change up how you style them.
Instead of pairing them with a long cardigan swap it out for a boyfriend blazer.
Or, add a straight leg jean into your rotation so you have some variety in your wardrobe.
Vintage and Second Hand Finds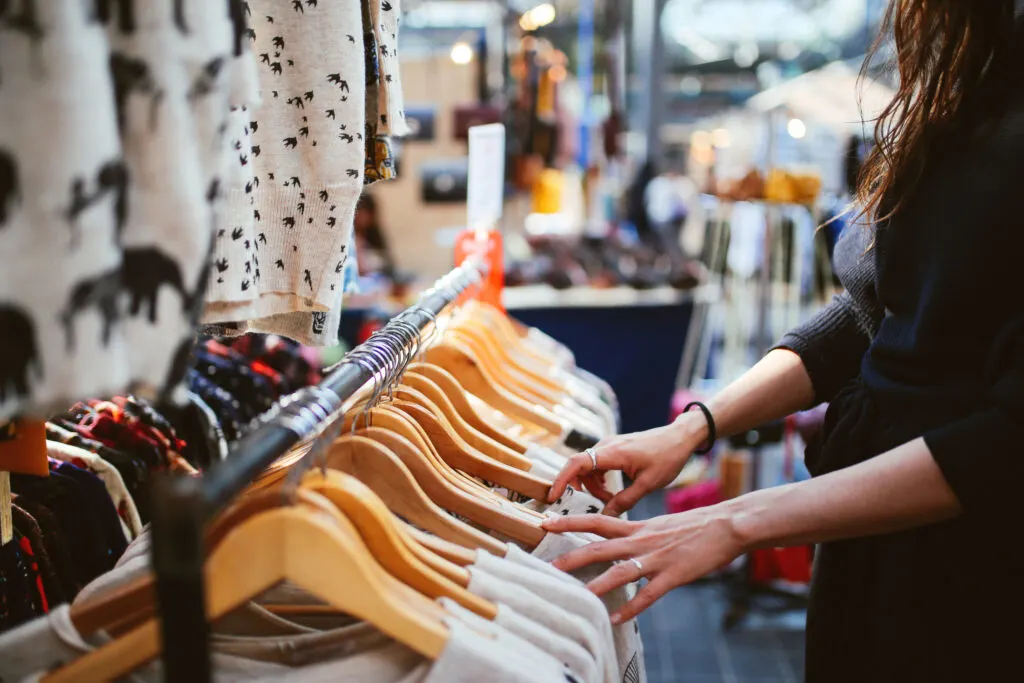 Before we get into this part, it's essential to understand the difference between vintage and second-hand finds and how they work in your wardrobe.
Think of second-hand shopping as the general category, with various subdivisions, including vintage, consignment, and thrift.
Generally speaking, vintage is anything of designer/higher quality from 1990/1980 or older.
Vintage can be found in consignment and thrift stores, although that's becoming more rare since it became popular over the last two decades. Now you have to go to stores that specialize in vintage.
Vintage pieces can add some incredible life and personality into your style, just use it thoughtfully.
Next, we have consignment stores, who source their merchandise from individuals and only purchase items that meet their quality standard.
For example, I walk in with a popular label dress that's newish, in excellent condition that I originally paid $250 for; the store takes it and sells it for $100, and when the sale is complete, I get $20 for it.
Then there is thrift, where the clothing is donated, and the resell cost is low—the merchandise is not edited (or edited well) when it hits the floor.
It's been my experience that thrifting is where you can get in trouble because there is too much stuff, and most of it you don't need. It's similar to shopping sales, buyers are romanced by the price, not the need.
Not to say that you can't shop thrift.
Maybe you do it for budget reasons or to manage your eco-footprint. To thrift shop effectively, you have to know the brands, labels, and styles that work for you and practice discipline.
You have to understand that you get less life out of these purchases because they come into your wardrobe already used.
If your closet is full of second-hand finds that you've hung onto for a while, keep a closer eye on them as they can date your look faster.
A Note on Quality and Sustainability
If you have classic pieces that are high quality, keep them, regardless of what is happening in fashion.
There is a lot of conversation about quality and sustainability right now and it often comes up when we talk about editing our wardrobes and staying on trend.
It's a bigger, more nuanced conversation, but here's my two cents:
The industry at large has a long way to go in terms of implementing better ethics in manufacturing. It's happening, but slowly.
But the challenge I see is that the concept of "investment" shopping is challenging for the average woman.
First, In addition to our outrageous cost of living, clothing prices are out of control.
I've been in this business since I was 20 years old, I'm at an age and station in life where I can afford things, and for the first time, I have actual sticker shock.
Second, our lives have changed drastically over the last three years, so many of us find ourselves rebuilding our wardrobes.
High-quality pieces were more accessible, even just five years ago.
Today, you're not guaranteed quality, even if you spend.
And finally, if you need special sizing, such as plus, petite and tall, inclusivity is almost zero in better brands, and brands that promote eco-friendliness. In fact, they seem to be even more limited and expensive than before.
All I can recommend is to be as thoughtful as possible with what you buy, regardless of where it's from, stick to classic, clean lines even it's a $20 pair of jeans from Old Navy.
So wear your clothes. Don't buy things just to have it sit and take up space.
And when it's time to retire them, consider donating, reselling and recycling your items.
6 Items Trending Out of Style in Spring 2023
Supper Skinny Jeans and Skinny Distressed Jeans – replace with slim-legged jeans, flares, or straight legged denim.
Oversized, Long and Waterfall Cardigans – replace with short cardigans that hit at your hip and consider wearing as a shirt.
Infinity Scarves – replace with silk scarves in elevated prints and patterns. (So pull out what you've been saving!)
Legging + Tunic Combination – replace with Legging + Oversized Blazer or Blouse.
Camo and Tie Died Print – wear anything else.
Graphic Tees – replace with a classic white tee in your most flattering neckline.