Next to experiences, one of my favorite kinds of gifts to give (and receive!) are gadgets, devices, and machines that make busy modern life a bit easier, efficient and enjoyable.
Thousands of products claim to do just that, and I've tried many of them only to be disappointed.
So today's gift guide focuses on the products I've personally purchased, used, and given.
I started our price point at $25 and went up from there.
And I promise you, these work for even the least tech-savvy people in your life.
Gift Guide 2021: Tech Gifts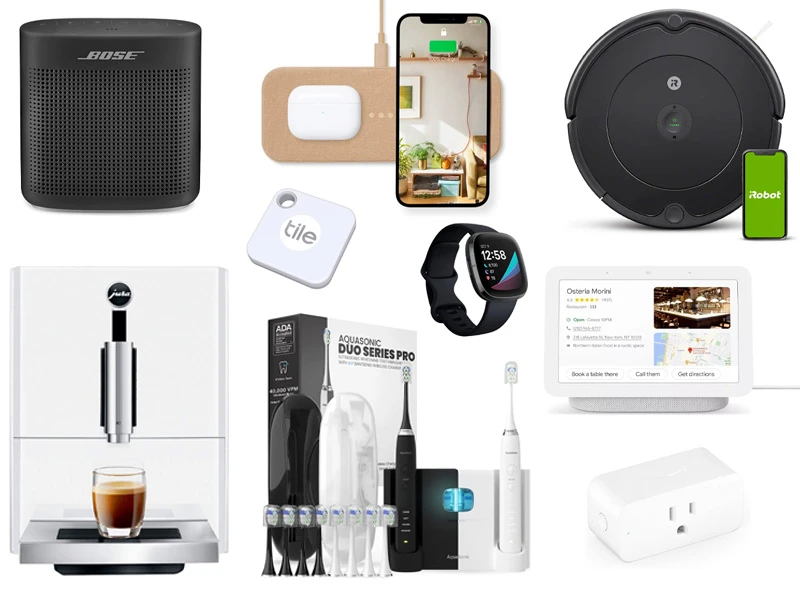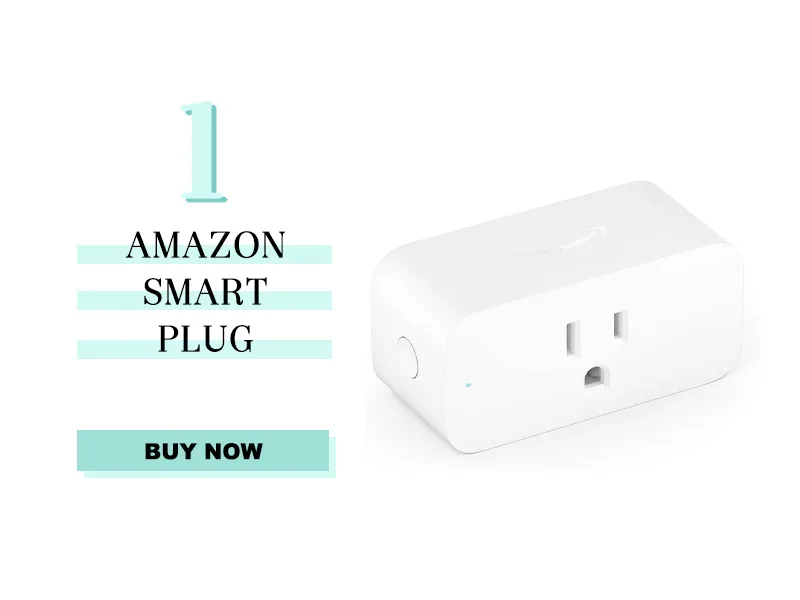 Amazon Smart Plug, $25
We have a tiny little Echo dot (on sale for $25) in the main area of our home (an open kitchen, dining and multi living space) and we use it to control all of our "smart" devices. We recently updated some outlets with the Amazon Smart Plug. It was so easy to set up.
Now we can simply say, "Alexa, turn on the light" or "Alexa, turn on the tree."
Amazon Smart Plug, $25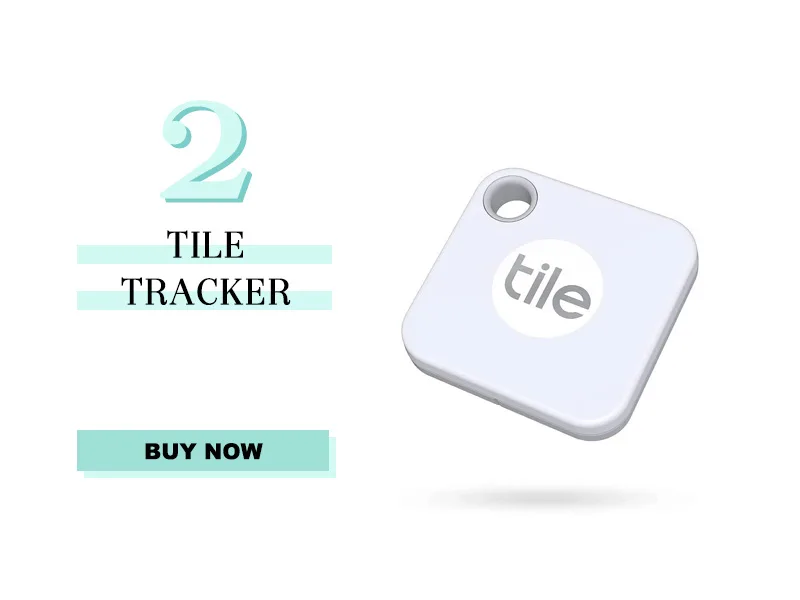 Tile Tracker, $25
This little guy is great if you are like me and always misplacing your keys or phone.
Not long ago, I lost my keys my friend's house, had to Uber home, and then had to tell my husband I left the car and had no idea where the keys were.
Not my best night out.
Oh, AND I parked my friend's husband in. Cool, cool, cool.
With the Tile Tracker, pop it on your key chain, download the app on your phone, and you're set. Next time you lose your phone, open the app, and it will show you the location.
You can also sync this with your Echo devices, but it doesn't need it to work.
Tile Tracker, $25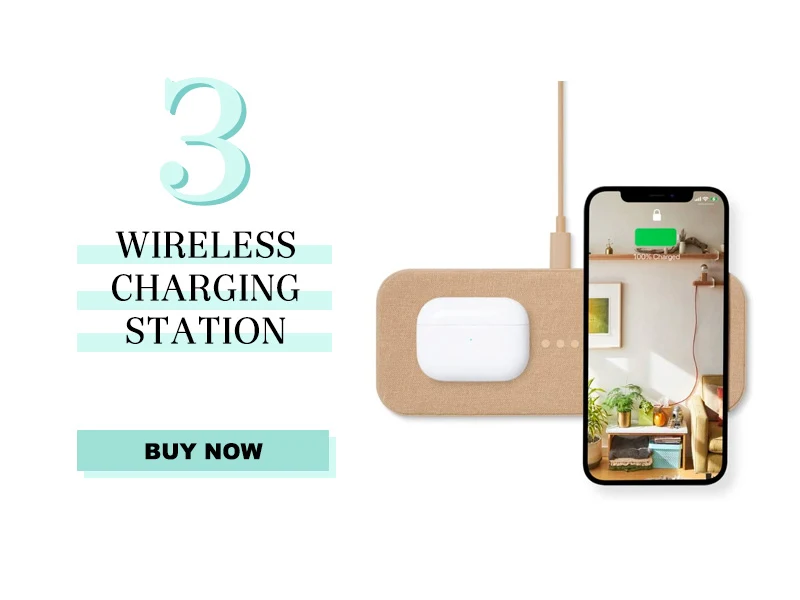 Wireless Charging Station, $80
Five people live in my house, four of which have phones that need charging.
And day long all I hear is, "who has a charger?", "did you take my charger?", "STOP stealing my charger!"
Charger, charger, charger.
I bought two charging stations for me and my husband to keep on our nightstands, so at least we're not fighting over cords. And our kids would need some major nerve to take a whole charging station from our rooms.
All you have to do is plug it into an outlet and lay your phone and/or earbuds on the tray. Done-sville.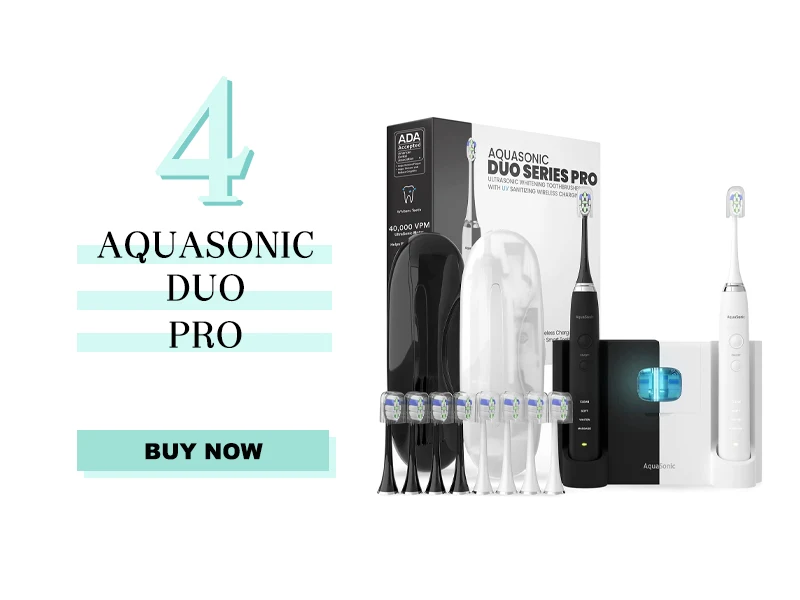 AquaSonic Pro Duo, $80
This AquaSonic Pro Duo is a fantastic under $100 couples gift. You get a lot for your money, including two smart toothbrushes in black and white, a charging station that also sanitizes your brush between uses, ten total replacement heads, and two travel cases.
It's a tremendous value as is, and today you can take an extra $10 off at check out.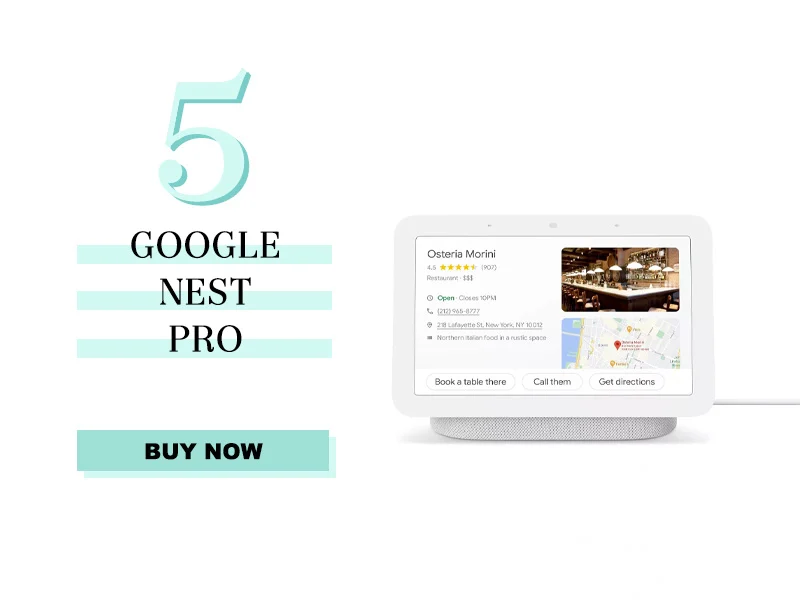 Google Nest Hub, $100
My husband's parents gave us this Google Nest Hub for Christmas three years ago. It lives in our kitchen and is one of the most used items in our home.
We get the news, listen to music, look up recipes and play videos for Vivi. All you have to do is say, "Hey, Google."
It's super user friendly and great for a family gift.
Google Nest Hub, $100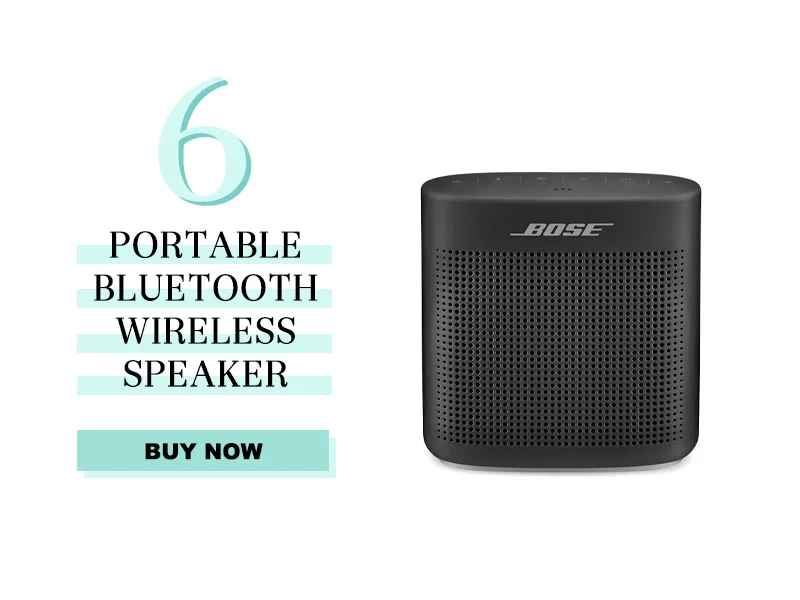 Portable Bluetooth Wireless Speaker, $130
Bose makes the highest quality products that last for years. We have a few around the house and have given them as gifts as well.
This one lives in our office/gym so we can to stream music during the day. We also put it on the patio, and because it's waterproof and durable, it right in the pool and beach bag.
Portable Bluetooth Wireless Speaker, $130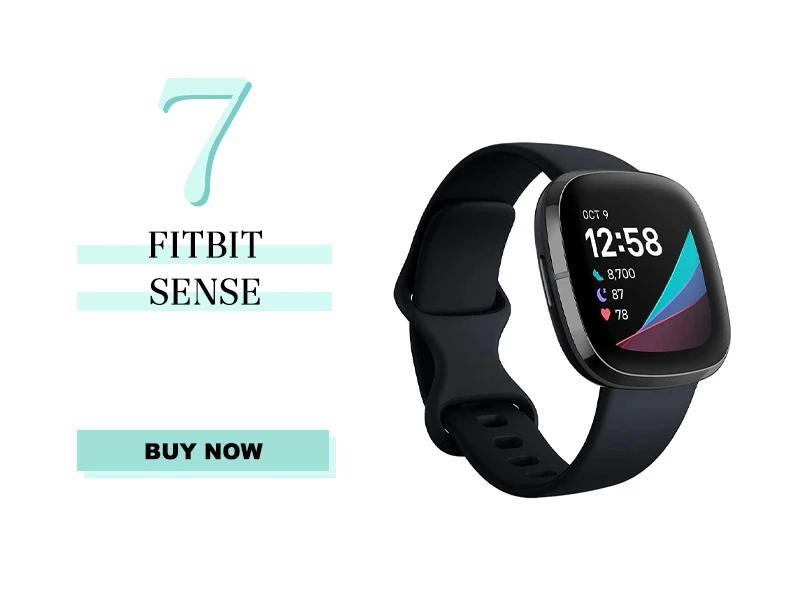 Fitbit Sense, $200
Having a baby, turning 40, and the world shutting down all at once kicked the crap out of me, physically and mentally. So I'm focused on trying to reset myself, including getting my fitness back.
I've always had a Fitbit of some kind, but this is the biggest one I've owned. Honestly, it took a couple of days to get used to the size and feel on my wrist, but I like it, and my old eyes appreciate the larger screen.
A few holidays ago, we gave my dad one, an avid walker, and he loves it too.
Fitbit Sense, $200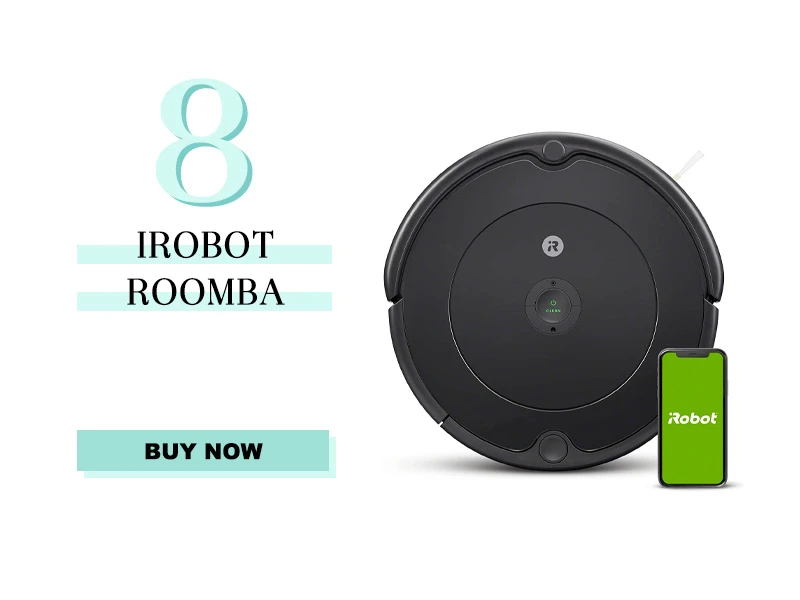 iRobot Roomba, $275
In the spring, I mentioned that the iRobot Roomba was my Mother's Day gift. We use it every day. My girls nicknamed it "George." George is the most helpful member of the family, next to me.
I could vacuum and sweep a dozen times a day, so this takes a little bit of the work off of me. One of my favorite ways to use it is to drop it in my kids' rooms and close the door. It gets under the bed and furniture, and I can be doing other things.
iRobot Roomba, $275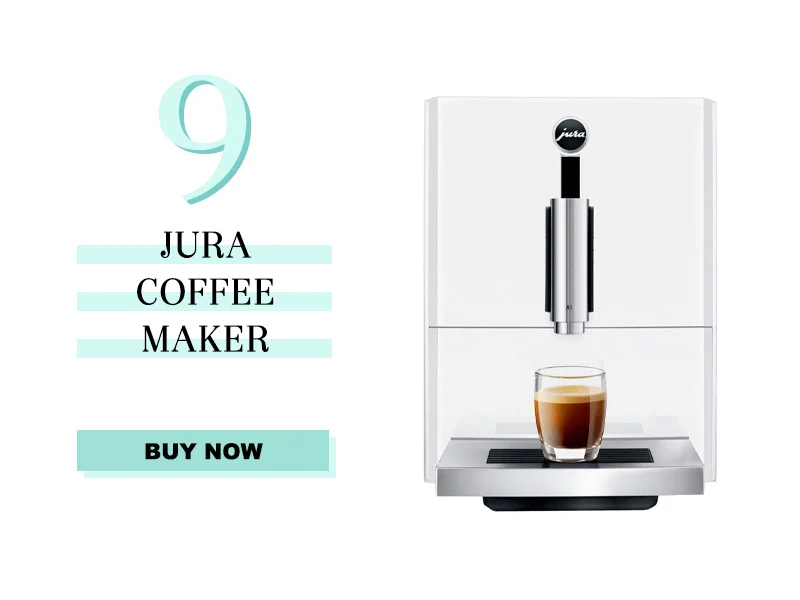 Jura Coffee Maker, $832
Finally, the big-ticket item on the list is this Jura Coffee Maker.
In August, I took my oldest to Tampa to visit one of my best friends, Neen. Neen's house is basically a resort, and we had the three most relaxing days of my year.
One of the many highlights of the trip was coffee on the patio, looking over the pool and bay in the morning. It was, without any exaggeration, the most delicious coffee I've ever had.
This is her coffee machine, the Jura A1. As it turns out, my other girlfriend just replaced her coffee maker with a Jura. After doing the math, she said her coffee cost .60 a cup.
And since it turns out that I would rather have a fancy coffee machine than a designer bag or jewelry, this is "our family" (my) Christmas gift since we drink copious amounts of coffee every day.
Jura Coffee Maker, $832
Our Other 2021 Gift Guides:
9 Thoughtful Hostess Gifts Under $50
Advent Calendars for Young and Old
Our Style Content is Inspired by Our Readers
Our readership inspires all of our posts and is not sponsored or paid for by brands or retailers.
Recommendations are based on my experience as a personal stylist and wardrobe consultant for over a decade. I worked with busy, down-to-earth women who wanted to look chic and feel confident but were often confused by so much of retail.
Some links are affiliate links, which means if you purchase via our site, we receive a small commission.

If you enjoy our content and would like to help us grow, please follow on Instagram and join our Private Facebook Group to access more advice and exclusive in-depth conversations with other like-minded women.
Learn about our mission to help women look and feel their very best, every day, here.
Sign Up for Daily Content and Receive Our Free Classic Wardrobe Checklist