This content has been archived. It may no longer be relevant
Creating Gift Guides is one of the most fun parts of my job, and as it turns out, one of our most popular and anticipated series we feature here on The Well Dressed Life.
We hear from readers throughout the year that they use our guides to take care of their holiday shopping, which delights me.
I take a lot of time curating thoughtful and unique gifts at reasonable prices. This year is no different, I have a fabulous lineup for you in so many different categories. (And, of course, if there is something specific you are looking for, please drop me a note in the comments below).
I mentioned yesterday that our family plans to focus less on consumption and more on activities and quite time together this holiday.
When my big girls were little, I'm embarrassed to admit I went way overboard with their gifts. I don't think they saw or played with everything they received.
Our gift approach is very different now that we have Vivi (who turns three right before Christmas).
Santa will still put a couple of thoughtful new toys under the tree. But we're going to focus on celebrating the season, find ways to bless others, and lean into traditions, like holiday pajamas and counting down to the big day with an advent calendar.
As a kid growing up in the '80s, there was nothing more exhilarating than opening the tiny window of your advent calendar and popping a small piece of chocolate in your mouth as you headed out the door to school.
Today, I thought I would kick off Gift Guide Season with a round-up of some lovely and unique Advent Calendars.
You can find one for any interest at all price points. Today's post covers a variety of styles and from a splurge-worthy $75 option to only $8.
Order now, so you have them ready to go because, as I've mentioned a dozen times already, shipping and inventory are going to be a nightmare this season.
Gift Guide 2021: Advent Calendars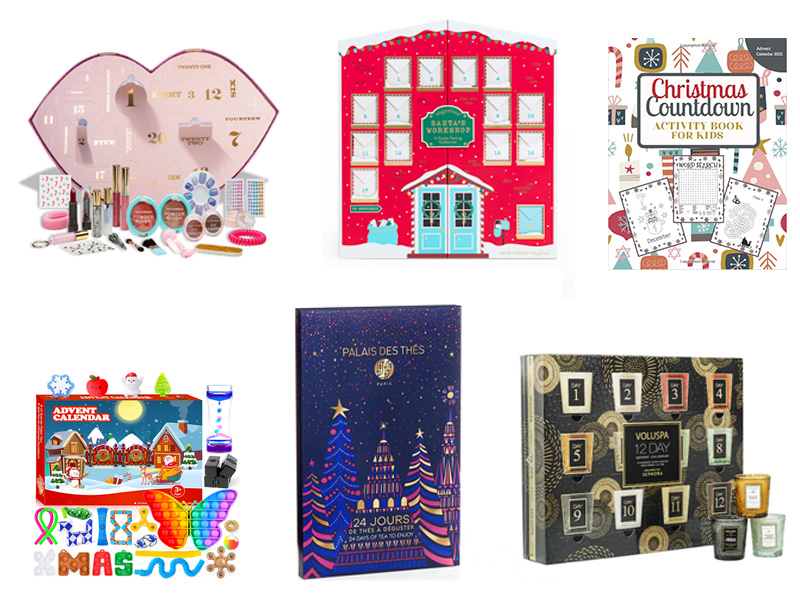 In addition to giving these to my kids, I'm sending a few to friends, since it's been another exhausting year for so many women I know and love.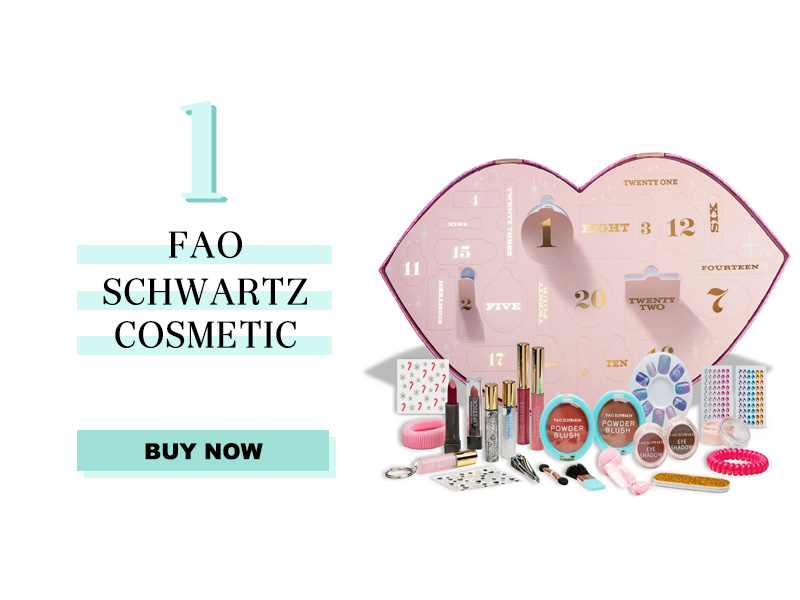 If you have a sassy, beauty loving tween in your life she will go crazy over this. Try to recreate this with a trip to Target and you'll spend $100.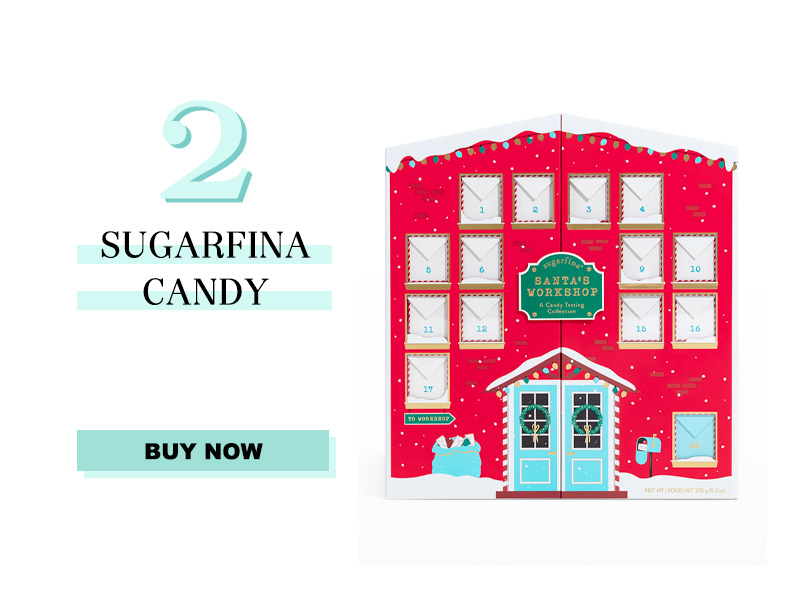 Sugarfina Candy, $55
I ordered this for my 14 year old. Not only is it chic and will it look adorable in her room, but she'll love the variety of sweets.
Voluspa Mini Candle, $75
Not exactly an advent calendar, instead you can celebrate the 12 days of Christmas with a set of gorgeous Voluspa Candles. Send this to a friend you miss and maybe won't see over the holidays.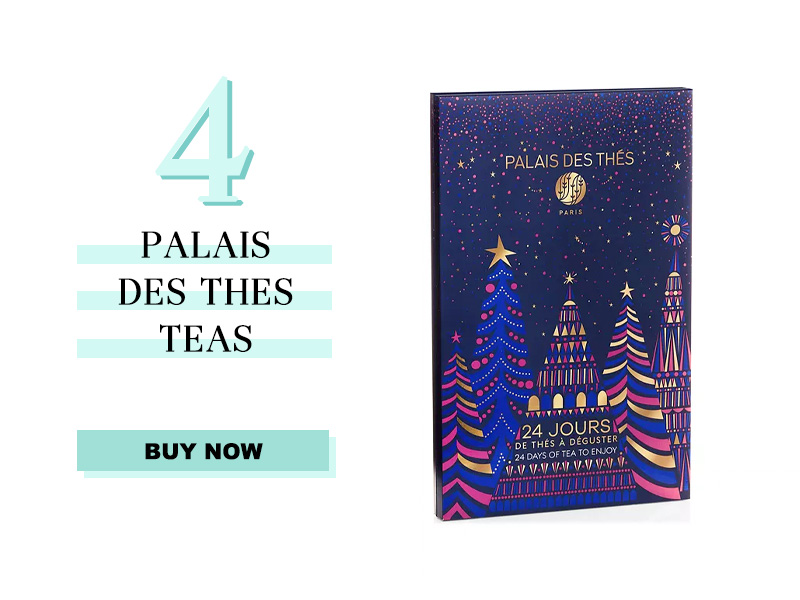 Palais des Thes Teas, $32
An Advent Calendar full of tea! I know exactly who I am sending this to.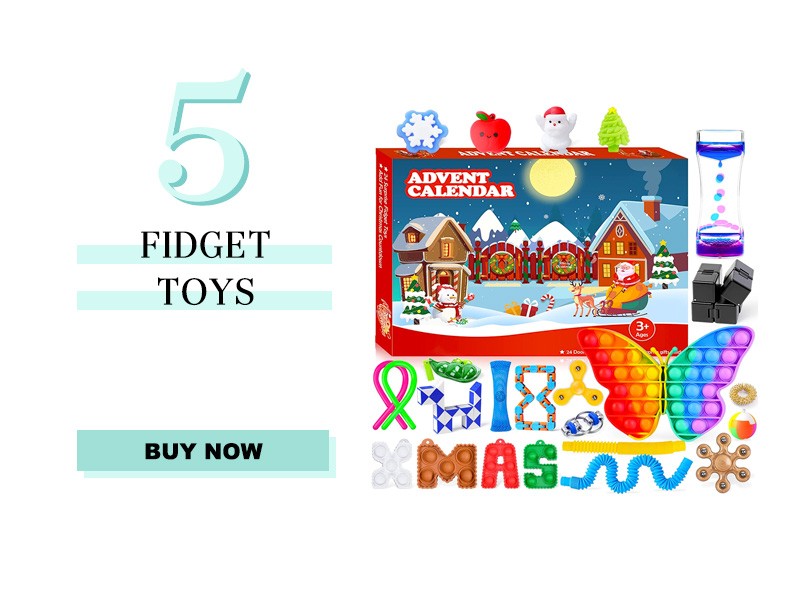 Fidget Toys, $28
If you know the hold a fidget toy has over kids, you and I live the same life. I had NO IDEA you could get a fidget toy advent calendar, but it will be on the front porch by tomorrow at 10 pm (thank you, Amazon Prime).
My 11-year-old and her friends are obsessed with these. And while they are basically like bitcoin for tweens, these are actually very helpful for kids with any form of ADHD.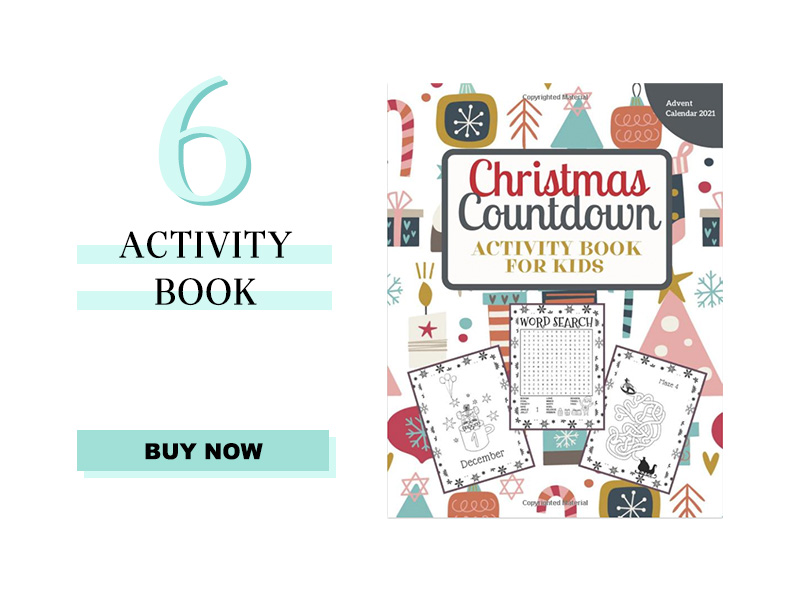 Activity Book, $9
If you have a kindergartner in your life, this sweet little activity book is only $9 and has one fun worksheet a day that could be something to color, a word puzzle, maze, etc.
Our Style Content is Inspired by Our Readers
Our readership inspires all of our posts and this post is not sponsored or paid for by the brands or retailers featured.
Recommendations are based on my experience as a personal stylist and wardrobe consultant for over a decade. I worked with busy, down-to-earth women who wanted to look chic and feel confident but were often confused by so much of retail.
Some links are affiliate links, which means if you purchase via our site, we receive a small commission.

If you enjoy our content and would like to help us grow, please follow on Instagram and join our Private Facebook Group to access more advice and exclusive in-depth conversations with other like-minded women.
Learn about our mission to help women look and feel their very best, every day, here.
Sign Up for Daily Content and Receive Our Free Classic Wardrobe Checklist