If you love to host, like I do, you know that we don't do it for a "thank you".
We clean like maniacs, decorate, set the table, cook (or order!) because this is how we show our affection.
When I open our home to our friends and family, I do not expect a hostess gift.
But when I get one, boy, does it delight me.
And, if I'm the guest, I like showing my appreciation by bringing something thoughtful and useful.
Hostess gifts don't have to be anything fancy or over the top, flowers from the supermarket or a bottle of wine never go to waste in my house.
This time of year, I like getting creative.
So whether you are going to a casual night at a friends house, when everyone stands around the island and snacks, a more formal holiday dinner, or a weekend at someone's home, I have you covered.
Every year I create a hostess gift guide to give you ideas and inspiration for the season, and this year I'm sharing it extra early so you have time to order and maybe get it personalized.
Of course, I also pay attention to the price point, these start only $10.
Thoughtful Hostess Gifts Starting at Under $10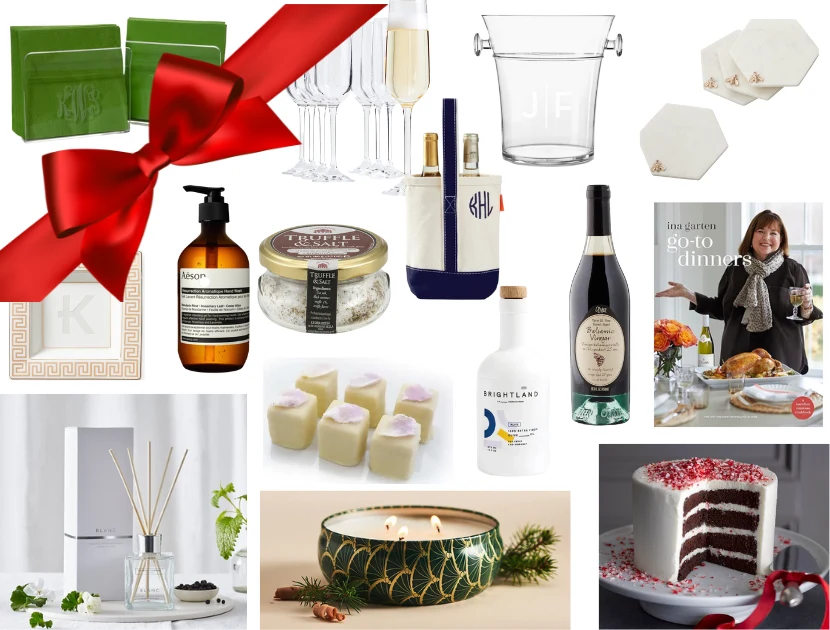 I've been publishing these Gift Guides for years and I think this is my best round up yet!
Ice Bucket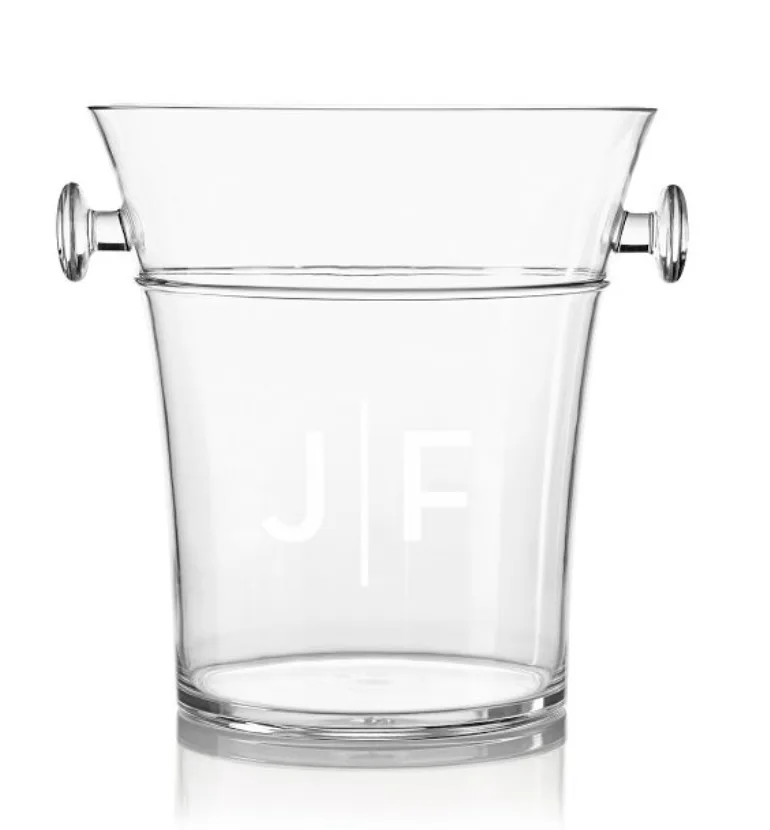 1
Ice Bucket
Mark & Graham
$19.99
This ice bucket from Mark and Graham is SUCH a find!
On sale for $19, made of heavy plastic, so you can use it indoors or out with an option to have it personalized – and, how could you not?
Fill it with some cellophane and a bottle of champagne or your hosts favorite wine, add a bow, and you're done.
Cookbook: Go-to Dinners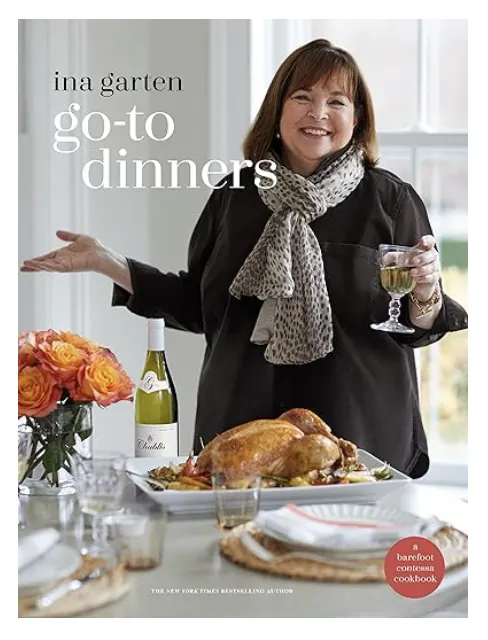 2
Go-To Dinners
Ina Garten
$19.00
Ever since I received my first Barefoot Contessa Cookbook, Parties!, as a wedding shower gift 20 years ago, I have been obsessed with Ina Garten.
Her cookbooks are incredible, and they make fabulous gifts.
Last year she published her 12th book, Go-To Dinners, filled with easy-to-follow recipes in her soothing tone with stunning photos.
I read her cookbooks in bed; I find them so comforting.
And they make lovely gifts, warp in a tea towel and satin bow with a note inside for an extra personal touch.
Coasters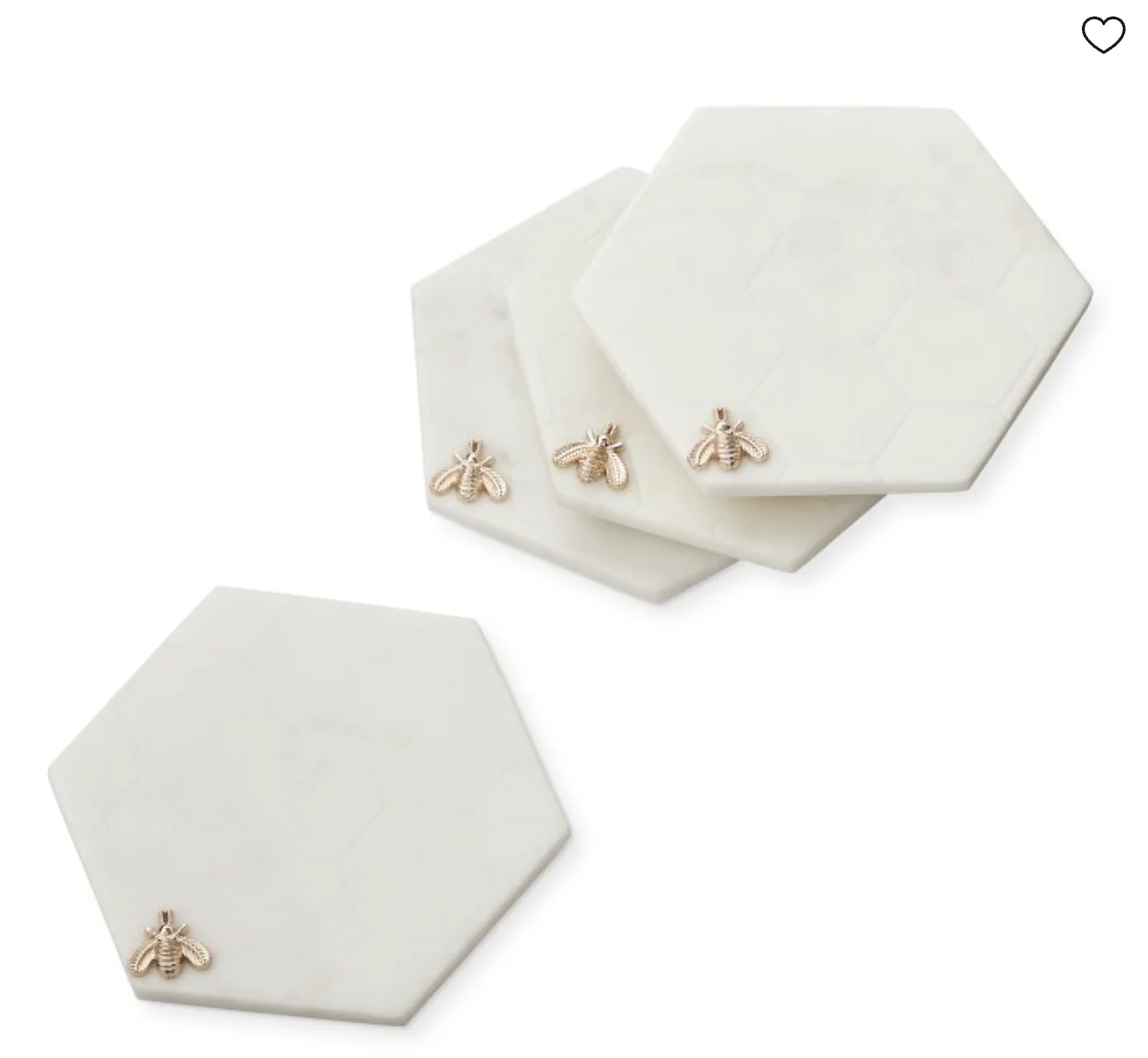 3
Marble Honeycomb Coasters
$39.99
Chic coasters are another thoughtful gift you wouldn't buy yourself but would love to receive.
And here's a tip, look for lower priced gifts at better stores, like we did here with these marble coasters from William Sonoma. They will box and even wrap them beautifully, helping to create a gift with lots of impact and saving you time.
Aged Balsamic Vinegar

4
Aged Balsamic Vinegar
William Sonoma
$33.00
For a real foodie hostess, a beautiful bottle of aged balsamic is an incredible gesture.
They can drizzle it over salad, cheese or have on the table for bread.
I recently picked this bottle up from William Sonoma and it's delicious.
Wrap in a tea towel, I keep these neutral towels in our gift wrap closet, and frequently grab one to wrap bottles in.
Add a bow and an ornament for decoration and you'll look like a rockstar.
Good Olive Oil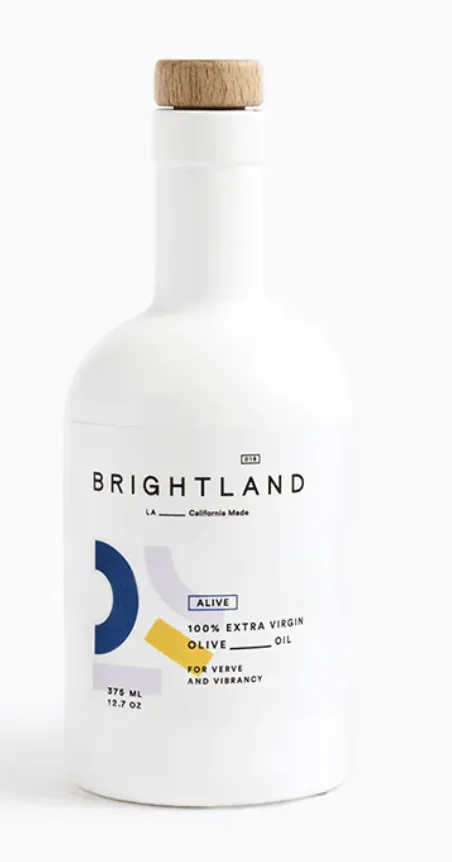 5
Alive
Brightland
$37.00
Another option for a foodie host is good olive oil.
Not something from the grocery store, but a special bottle, that they can use all season long.
One of the brands I love is Brightland, a California based brand, producing local, clean and delicious oils and vinegars.
Bonus points that the packaging is beautiful.
Monogrammed Napkin Holder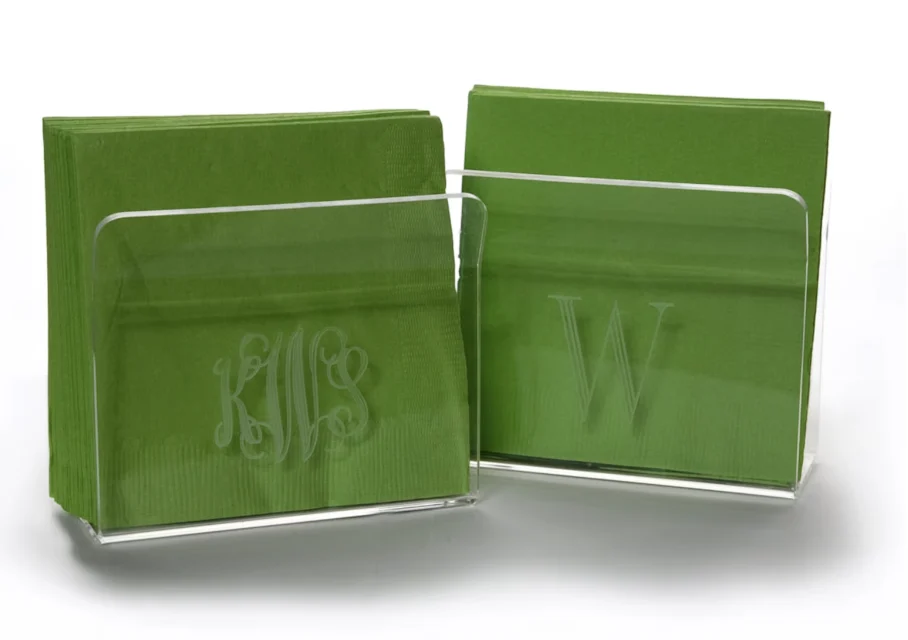 6
Monogrammed Napkin Holder
Etsy
$10.00
I love this next option.
Order this acrylic napkin holder for only $10 and get it monogrammed with your hosts' initials.
Then pick up a pack or two of adorable paper napkins, this set from Sur la Table is ADORABLE and only $7.
It's an inexpensive and wonderfully thoughtful, and useful gift. I would put it out immediately on our bar cart.
Put in a small clear gift bag with some coordinating tissue paper.
Rose Petal Petit Fours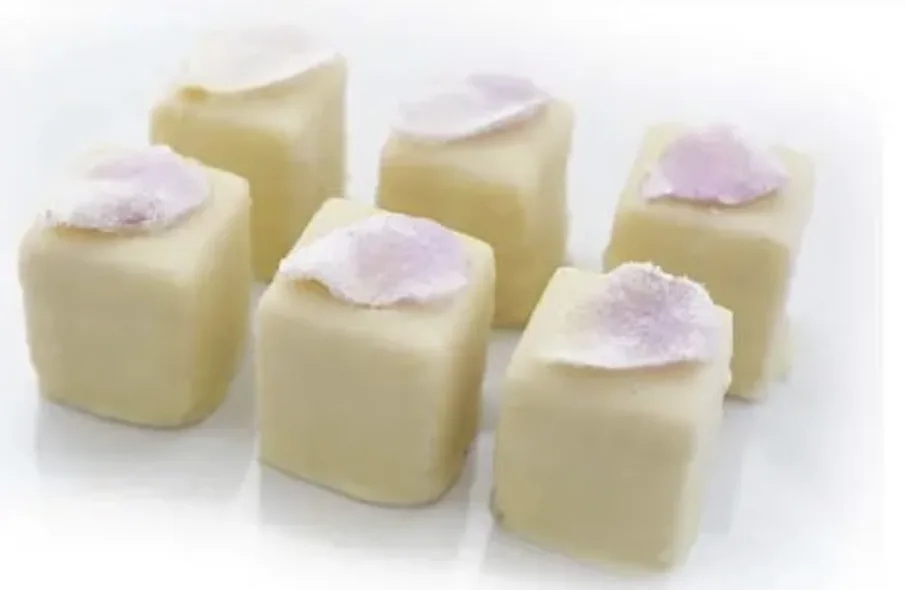 7
Rose Petal Petit Fours
Valerie Confections
$55.00
The Rose Petal Petit Fours, from Valerie Confections in LA, are insanely delicious.
Four layers of vanilla bean cake, with a rose petal passion fruit ganache, and covered in white chocolate with a single candied rose petal on top- ugh, so good.
Send these as a hostesses thank you after staying the weekend at someones home or order ahead and bring them as a surprise dessert to a dinner party.
Available at Valerie Confections.
Champagne Glass Set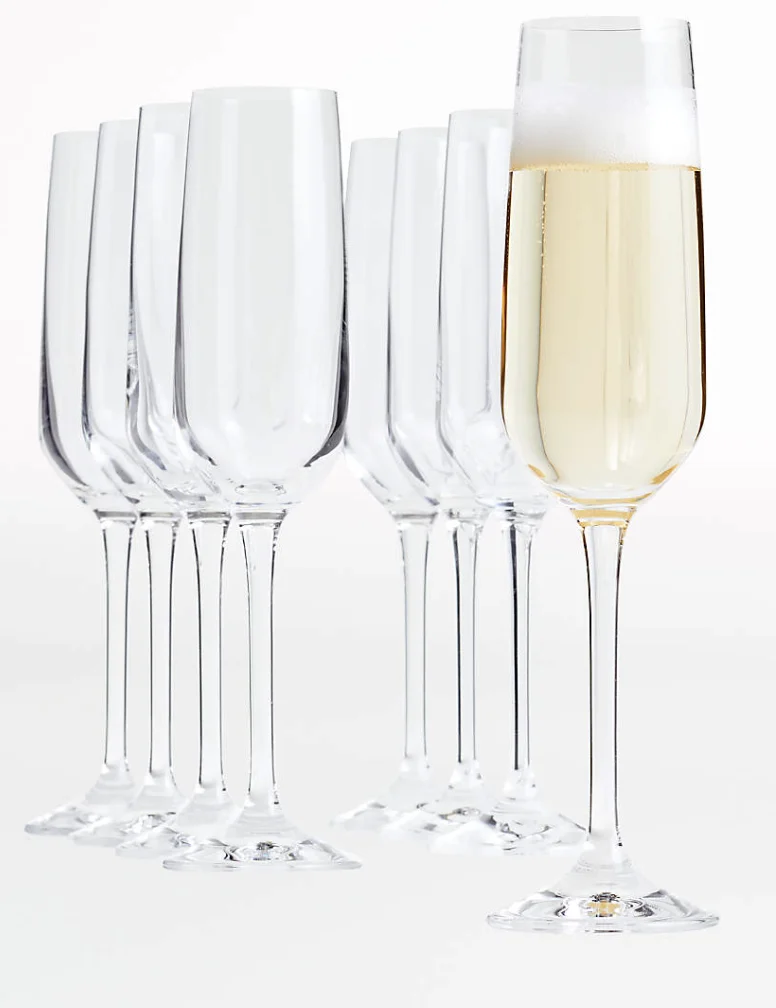 8
Champagne Glass Set
Crate & Barrel
$39.00
We break stemware all year long, so by the time the holidays roll around, my collection is a mishmash.
So if someone showed up at my house with a set of new glasses wrapped in a big red bow, I'd jump over my kitchen island and kiss them on the mouth.
And this set from Crate and Barrel, is a FANTASTIC price for 8.
Plus, you can get them boxed and wrapped beautifully.
Available at Crate and Barrel.
Reverence Aromatique Hand Wash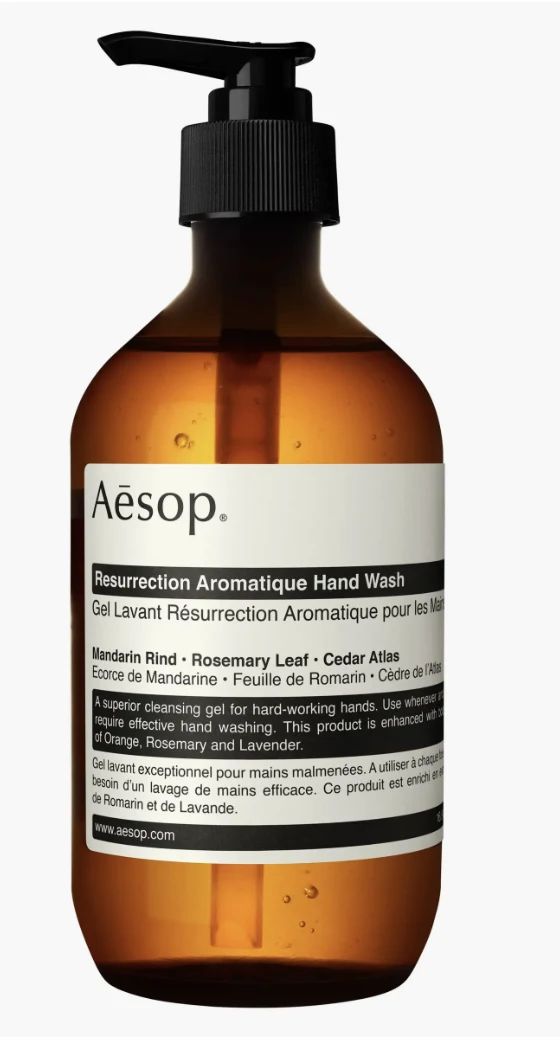 9
Reverence Aromatique Hand Wash
Aesop
$41.00
Listen, I know $40 is an absurd amount of money to spend on hand soap, but the scent is divine.
I have this in my guest bathroom, and even my kid's friends comment on how wonderful it smells.
It's a thoughtful hostess gift if you're looking for something other than (or in addition to) a bottle of wine.
Be sure to order the version with the pump since the packaging is chic on it's own.
Diffuser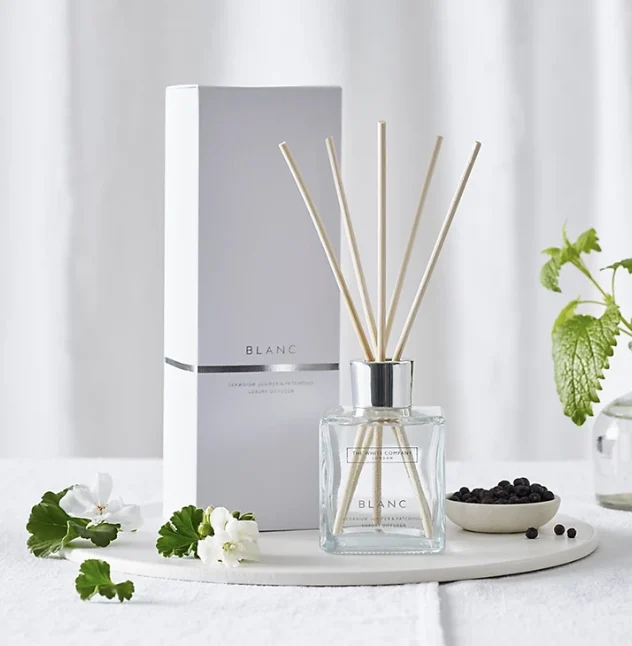 10
Blanc Diffusesr
The White Company
$55.00
The White Company makes the most incredible diffusers that fill your home with fragrance.
I discovered this frangrance Blanc, by The White Company at a hotel in London and ordered them the second I got home.
It's a fresh, clean, heavenly scent.
And the diffuser itself is elegant, and blends into any decor.
This ships from the UK, it's still quick, but not Amazon quick. 😉
Available at The White Company.
Voluspa Noble Fir Garland Tin Candle
Going to a Christmas loving friends house?
Bring this stunning candle that smells like a tree farm.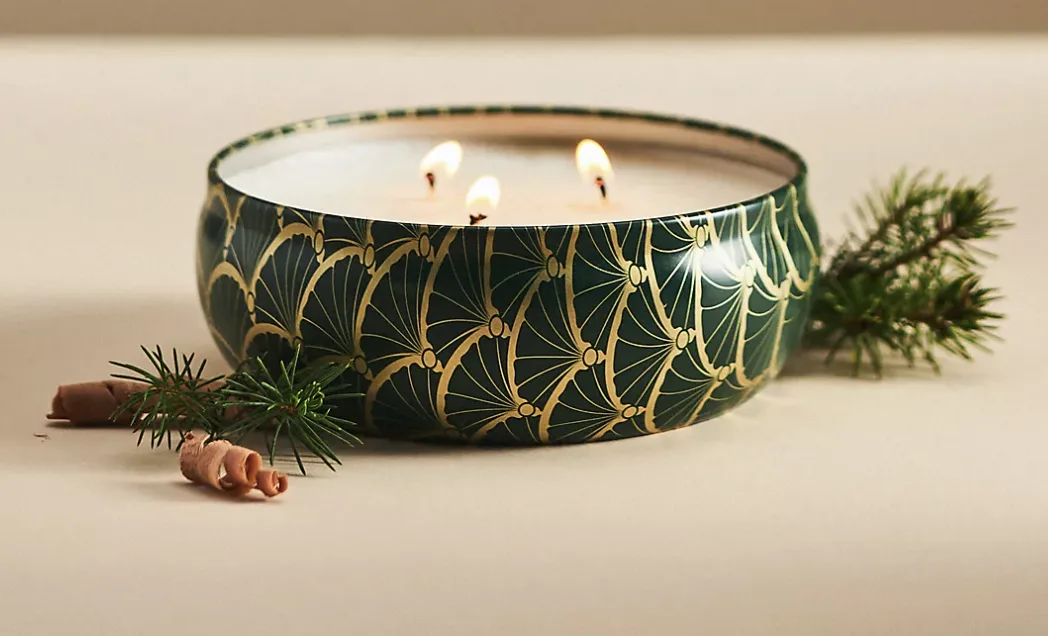 11
Noble Fir Garland Tin Candle
Voluspa
$26.00
Ritrovo Truffle Salt
If a foodie friend is hosting, bring along a jar of this truffle salt.
It's an affordable indulgence they won't see coming.
I always have some in my kitchen to sprinkle on everything from pasta to popcorn.
But my favorite is to put a little on white pizza with a glass of red wine – yum.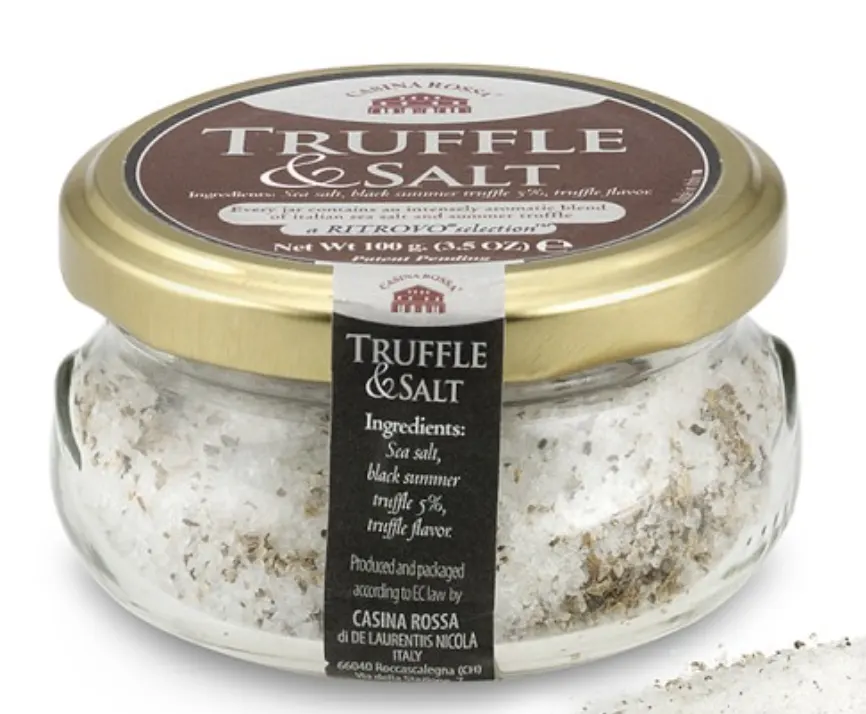 12
Ritrovo Truffle Salt
William Sonoma
$30.00
Four-Layer Vanilla Buttercream Peppermint Chocolate Cake
We received this cake as a gift right before I went to the hospital to have Vivian.
When we came home, on Christmas Eve, it was the perfect thing to serve after dinner with my immediate family.
I decided then, as long as it's available, we will always have it as our Christmas Eve dessert.
Not only does it symbolize a very special memory, but it's one of the most delicious cakes I've ever had – and I don't have much of a sweet tooth.
So if you're in charge of dessert, order this and you'll be a rockstar.
(Tip: Keep it frozen for up to three months, let it come to room temperature before serving.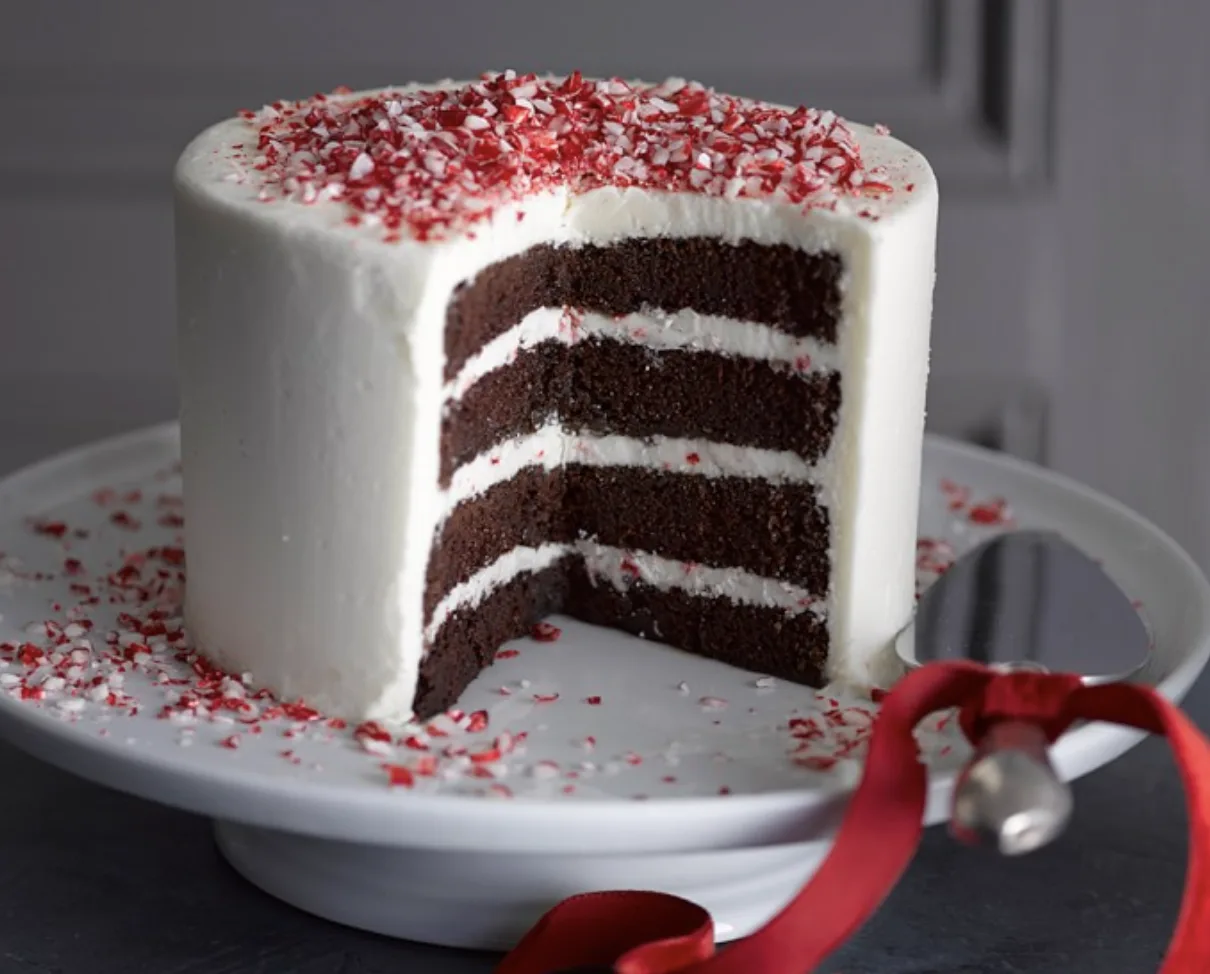 13
Four-Layer Vanilla Buttercream Peppermint Chocolate Cake
William Sonoma
$80.00
Greek Key Catchall
This lovely little catchall is available in three sizes starting at $15.
The small size is ideal to keep on a bedside table, or by the sink to corral rings and other tiny things.
Anything personalized is a winner in my book, so give yourself some extra time for customization.
It's available in four colors, and two sizes.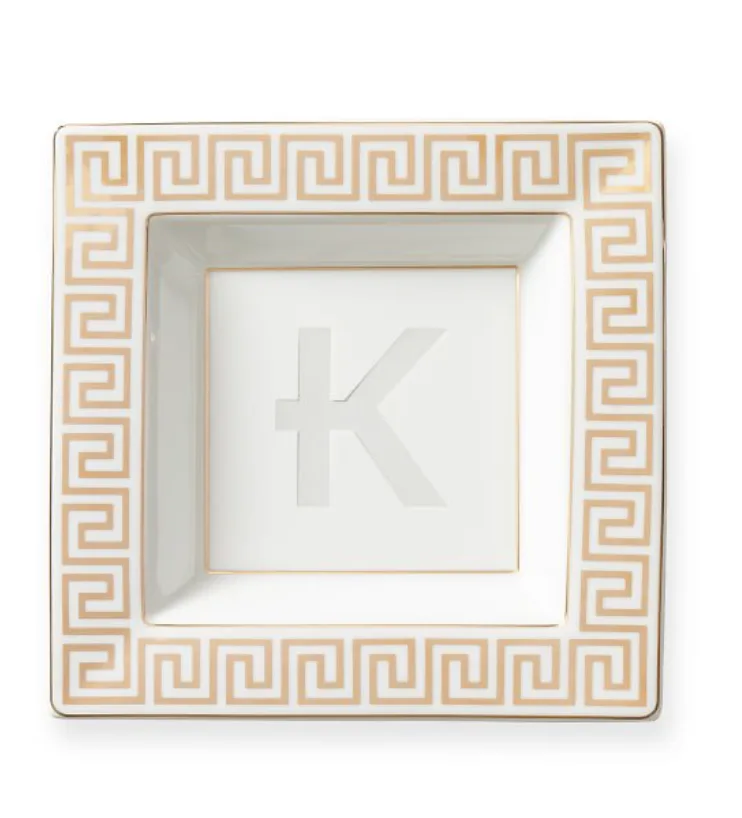 14
Greek Key Catchall
Mark & Graham
Starting at $15
Canvas Double Wine Tote
Finally, if you're bringing wine, put a couple bottles in a double wine tote and have it personalized for the host.
I'm always surprised how often I use mine. Use to go to a BYOB or to bring drinks to parties.
15
Canvas Double Wine Tote
Mark & Graham
$49.00