You know, I never share something for the sake of having something to share, but every now and then, I want to highlight a singular find so it doesn't get lost in a post.
And these two briefs from Spanx are worthy of a call out.
Feeling like I needed a bit coverage under lightweight bottoms and general support and shaping around my mid section I ordered both of these briefs.
Holy cow, ladies, they are like a hug, one firmer than the other.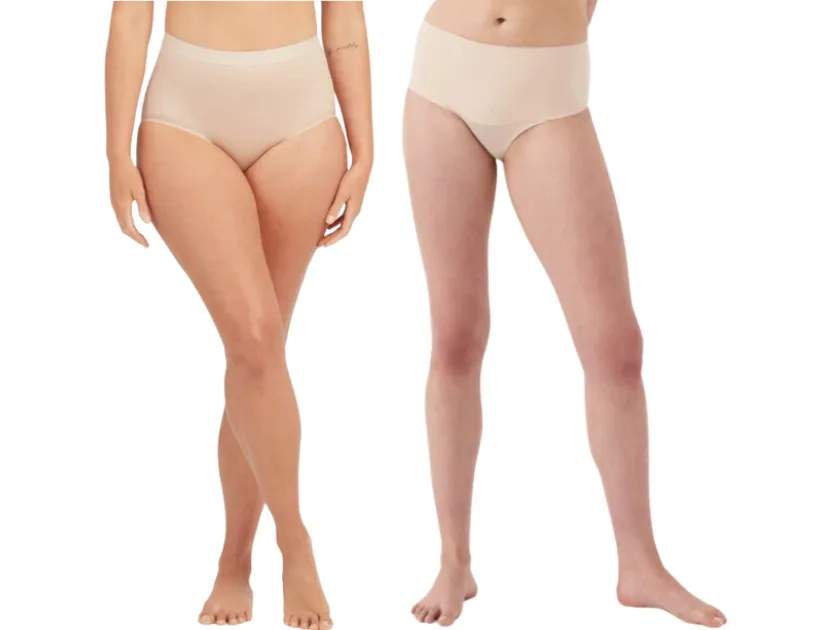 Now, listen, there is nothing we can buy to make our mid sections disappear.
And as I'm learning, you can kill yourself at the gym, and it's still there.
I'll be 100% honest with you, I'm in a weird place where I'm trying to love and accept my body but I also very much wish I could have my pre-baby, pre-Covid, pre-my-hormones-are-probably-off body back.
So I bought these two styles to try to help at least feel better in my clothes, and I'm happy to report, they help a bit.
Let's start with their Thinstincts® 2.0 Brief, $48.
A bit spendy, yes, but they are ideal for when you want the benefit of shapewear without the intensity of one.
You won't battle to pull this up, you can breathe, and using the restroom isn't an ordeal.
These aren't a compression brief, but you will get moderate firmness and full coverage.
They are great for under light-colored and light-weight pants, shorts, and dresses.
Available in four colors covering a range of skin tones, in XS – 3X.
The other option I purchased and was pleasantly surprised by is their Undie-tectable® Brief, $24 or 2 for $38.
These are everyday briefs with a smoothing effect (no compression or shaping).
What I like is how they stay in place and give no VPL.
Available in 10 colors in XS – XL.
So if you want to upgrade your undergarments as we move into the Fall, and just feel a bit more confident, consider either option.
I will be picking up an extra pair of the Thinstincts® 2.0 Brief to keep on hand and a few more Undie-tectable® Briefs.